Full Tour of the Sections of Portland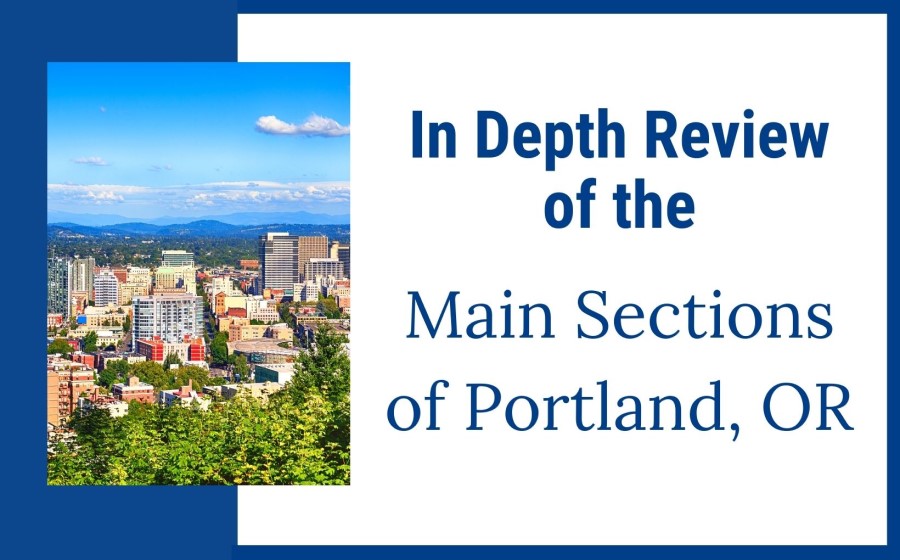 Deciding where to live in Portland, Oregon is not always a straight-forward decision. When you take the whole Portland Metro Area into consideration, you'll notice that it's a pretty expansive space. If you're moving to Portland, things can get confusing because there are so many awesome spots to live in. It's also confusing because we have six "quadrants"– wrap your head around that golden nugget of information.
Of the different sections of Portland, each has a unique way of life. It's almost as if you have 6+ creative hubs, each headed by a different yet equally exceptional artist. Knowing where to find the best neighborhoods in Portland to live in and knowing what's best for your personal lifestyle goals will have you well on your way to finding the right spot.
How is Portland Divided?
At its core, the great city of Portland is divided into Northwest, Southwest, Northeast, Southeast, North (more on that later), and South (more on that later, also).
If we look at just East to West and North to South, it gets much easier to understand. That may sound obvious, but Portland has another trick up its sleeve that makes everything simpler once you know it. The way to navigate the city is to know that the magnificent Willamette River divides east and west, and the vivacious Burnside Street divides north and south.
In this post, we're going to take a deep dive into the different sections of Portland, and the styles of living you'll find in all the six quadrants of the city.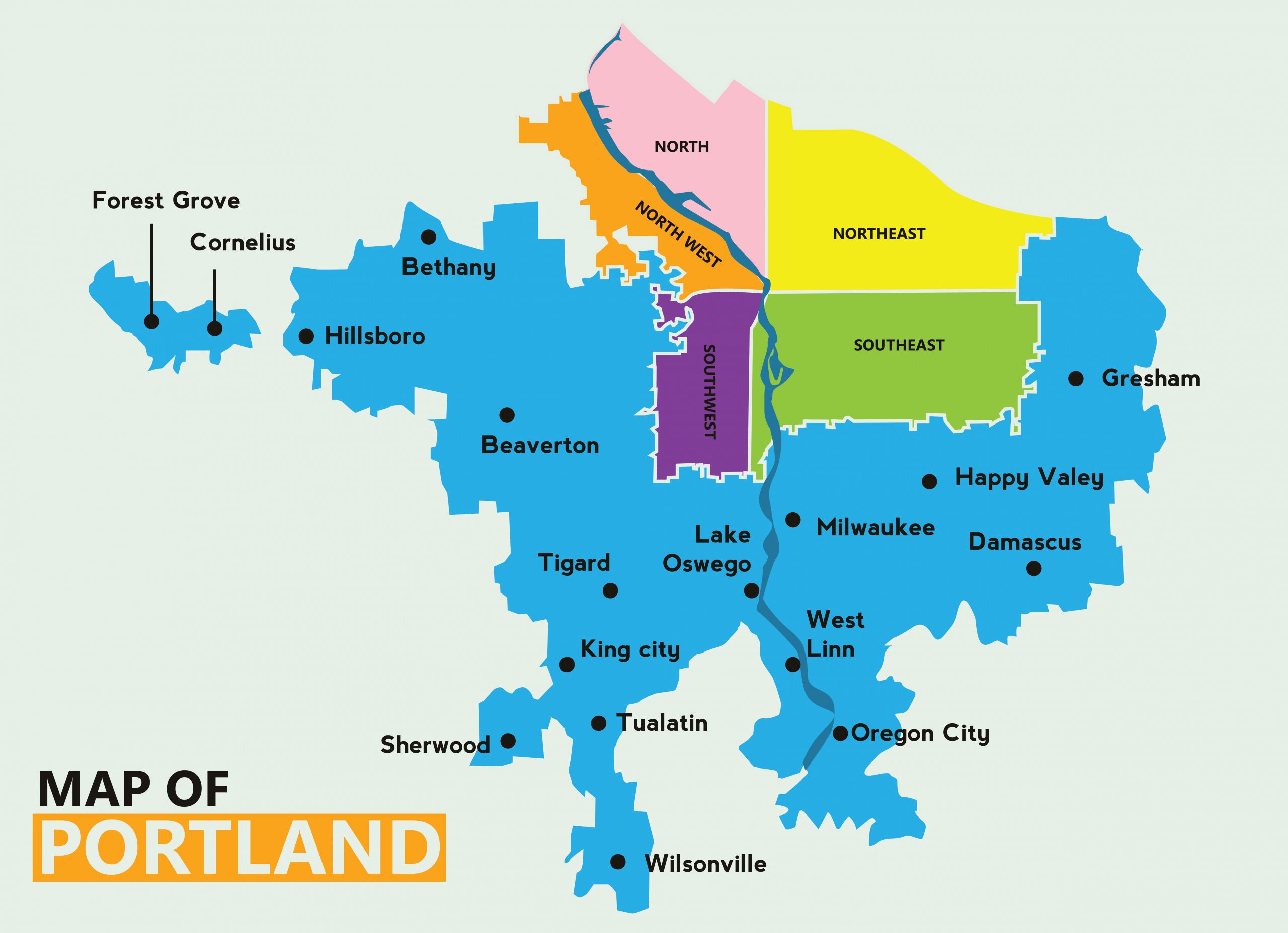 South Portland
The newest of Portland's 6 quadrants is South Portland. As it's remarkably different from its neighbors, it has had its own title as of May 1st, 2020. South Portland encompasses South Waterfront and a radius of larger homes, tucked into the surrounding hillside areas.
South Portland tends to attract a lot of medical professionals because it sits on the doorstep of Oregon Health & Science University (OHSU). People can easily get to and from work via the OHSU tram. The tram itself is a sight to behold in its own right. As well as ferrying our healthcare heroes to and from work and school (OHSU is a teaching hospital as well as a fully-functional healthcare facility), taking the tram can give you some outstanding views of the city. For a small fee, the tram is open to the public and gives you access to views of the Willamette River, Downtown Portland, the Southwest Hills, and our snow-peak covered wonder, Mount Hood.
Homes for sale in South Portland
On the South Waterfront, you only have condos and townhomes. There are no detached homes on this part of the waterfront. Fortunately, for those who have a growing family or just need more space, there are a ton of detached homes just a 5-minute drive from the waterfront, and most still have a great view of the river.
Waterfront condos and townhomes in South Portland will run you from an average of $400k to over $1M. Detached homes start at $300k for a smaller fixer-upper and go up into the millions for larger new and renovated homes. You've got a few different styles of home in South Portland including ranch, midcentury modern, Victorian, and Foursquare.
Southwest Portland
The key big five areas that make up Southwest Portland are Beaverton, Lake Oswego, West Linn, Sherwood, and Hillsboro.
Southwest Portland is a little further out from downtown Portland, and it has a much more suburban vibe to it. Large, sprawling areas; clean streets, great schools, plenty of access to food shopping.
Unlike South, North, Northeast and Southeast, Southwest Portland has a lot less entertainment and walkability. But what it doesn't have there, it makes up for with wineries, vineyards, top-tier golf facilities, family-friendly indoor recreational clubs, brand new parks, top-rated schooling, views of the Oregon countryside, peace and quiet, closer proximity to the Oregon coast, and everything you need for suburban living at its finest.
Southwest Portland offers some of the most luxurious estates in the Portland Metro. Pete's Mountain, where many of the Portland Trailblazers live, looks out over wine country and is less than a 5-minute drive to the award-winning Oregon Golf Club.
The Oregon Golf Club facility has incredible restaurants, a heated indoor pool for the whole family, tennis courts, golf lessons for men and women, and a lot more. It's an old lodge that was completely renovated not so long ago. If you're playing, it's good to know that the tree-lined fairways perfectly frame the Cascade Mountains whilst also adding some challenging twists. If you're not into golf but the facility sounds good to you, the Oregon Golf Club has two different memberships; one for golf and one just for the club's facilities.
If you're looking for a luxury abode on a lake, then Southwest's Lake Oswego is your go-to area. Some of the homes even come with their own boat slip. There's a small, boutiquey town centre that really classes up the joint, and you have beautiful parks and trails here. Lake Oswego also has a ton of different types of houses tucked into hillside areas of towering old-growth trees. It's worth checking out.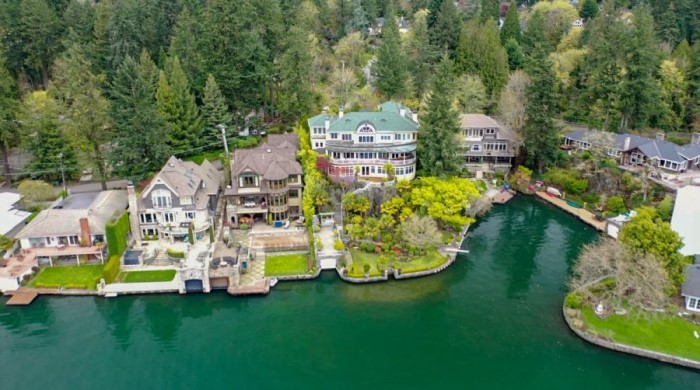 For those working in tech, Sherwood and Hillsboro have some huge new-build homes. Portland's "Silicon Forest" runs through Hillsboro and is quickly making the area a preferred spot for new-build homes. We're seeing a lot of people moving in to work for the giants and startups that line the Silicon Forest tech corridor.
Homes for sale in Southwest Portland
For larger custom modern houses in these Sherwood and Hillsboro, you can expect to pay anywhere between 1 million dollars all the way up to 20 million. You can also get some amazing deals on smaller modern new-builds starting in the $500k range.
Living in Beaverton
Beaverton is another Southwest suburb that is quickly gaining popularity. Beaverton (sometimes lovingly called "Beavertron") is the second-largest city in Oregon's Washington County and the sixth-largest city in the state of Oregon.
Beaverton is a really great place for families. It is quite spread out, but has some of the best safety ratings in the city as well as access to the best schools. There are also family entertainment centers, parks, bars, coffee shops, restaurants, as well as over 100 scenic parks. The most popular parks in and around Beaverton are Fanno Creek, Tualatin Hills Nature Park, Cooper Mountain, Jenkins Estate, and Hylands Forest Park.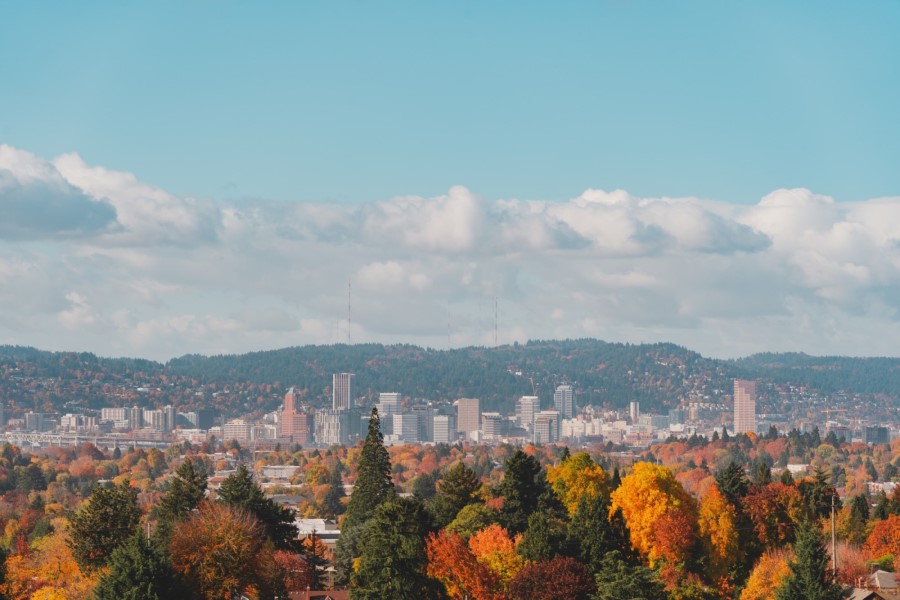 Beaverton is also home to Nike World Headquarters, which is just an awe-inspiring place to see. Nike HQ is 200 square acres of pure sport. It has around 5,500 employees, an Olympic-sized swimming pool, spin rooms, pro tennis courts, a 75,000 sq ft sports performance center, a 60,000 sq ft training centre, a 2-lane indoor running track, outdoor running tracks, a dirt running trail, two full international-sized grass soccer fields, a glass-encased basketball court and so so so much more. The place is insane.
It's also the reason that Portland is nicknamed Nike-e Town, and more recently Bike-e Town. The latter is because Nike has rentable bikes all over the city, Portland is one of the most bike-friendly places on earth, and there is even a bridge dedicated just to bikers.
Northwest Portland
Northwest Portland is a favorite among young professionals and small families. It's kind of split up into two parts. Half of Northwest Portland is part of (the majority of) downtown and the other half is slightly further out.
Inner Northwest Portland , the Pearl District, is super popular with young professional singles because there's great walkability, phenomenal restaurants, a wide variety of classy bars, food carts, hip loft spaces, and awesome places to take your date(s). It's also right next to the main train station, the Max, and the trolley. So, you can get anywhere in minutes.
Barely twenty years ago, the Pearl district was a rail yard filled with deserted warehouses and not much else. It's now super modern and has a fun industrial vibe.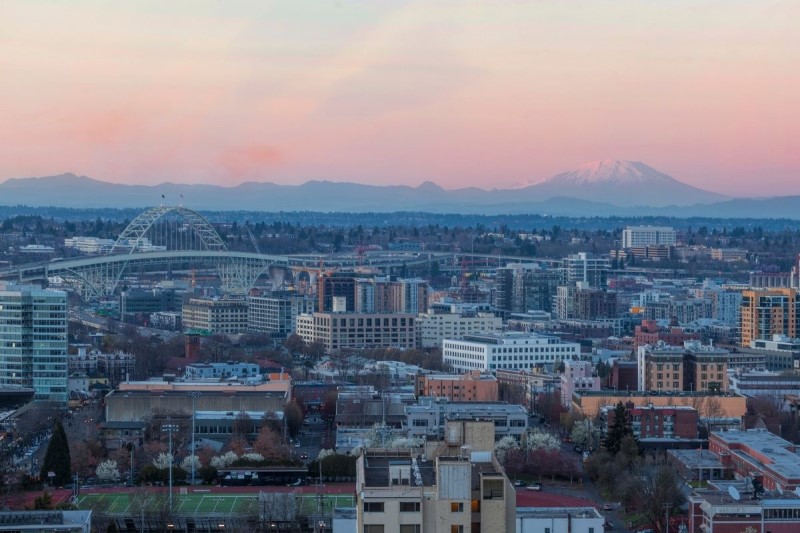 Outer Northwest is arguably just as happening as the Pearl District. Outer Northwest Portland is also called the Alphabet district. It has tons of great walkability. The Alphabet District is so-named because its streets run in alphabetical order one way and numerical the other. It's great when you've been out to one of Northwest's spectacular karaoke rooms, and in all the excitement of stunning 80s renditions forgot how to get home).
Inside the Alphabet district is Nob Hill and Slabtown. Nob Hill has two amazing streets that run parallel to one another and are absolutely packed with Portland's finest restaurants and bars. It's a fun area.
There's a mix of detached homes and apartment complexes in NW Portland, so there really is something for everyone. The outer parts of outer NW PDX (stay with us here) are even attached to Forest Park, which has many woodland-trails and is one of the largest urban parks in the entire nation.
Southeast Portland
Southeast Portland has some truly unique neighborhoods. Our favorites are Ladd's Addition, Hawthorne, Mount Tabor, Sunnyside, Reed, Sellwood-Moreland, and Richmond.
The Southeast side of Portland, in general, is remarkably different to the Southwest. Where Portland's Westside is refined but not stuffy, Portland's Eastside is laid back and scrappy but still polished. The East side embodies the spirit of OG Portland and the West side is one with our splendiferous Oregon Wine Country.
In Southeast Portland, you'll find artist communities, beautiful older homes in an array of colors, quirky boutiques, donut shops and breakfast places in abundance, most of the city's food trucks, independent restaurants, costume stores, pubs, karaoke bars, and thrift stores.
Northeast Portland
Whether you live there or not, Northeast Portland is one of the most popular places to be in the city. It has a warm, welcoming feel to it and a lot of grassroots entertainment to go with. The PDX international airport is located on the outskirts of Northeast, which is just as well because it's a must-see area. It's also just over the river from Vancouver, Washington.
In Northeast Portland, you'll find artist communities, hidden treasures, themed bars, weird things that make you look twice (but not as weird as Southeast), old theaters, a school that is actually a collection of bars, independent restaurants, karaoke in strange places (like a Chinese Restaurant or a Tiki Lounge), beautiful older homes, and tree-lined streets.
Some of the stellar neighborhoods you'll find in Northeast Portland are Alberta Arts District, Irvington, Laurelhurst, Hollywood, and the Boyd Center.
The majority of Northeast Portland is highly walkable and bikeable. The housing here is some of the most affordable in the metro. It's also family-friendly, entertaining, and close to downtown.
North Portland
Much of North Portland is entirely different from all of the other quadrants. Inner North Portland has Mississippi Ave, one of the most vibrant streets in the city, as well as loads of grassroots art and music. Mississippi Ave holds Portland's original First Thursday, which is basically a singing, dancing, beer-tasting, farmer's market. It also has many cozy bars and restaurants to pick from.
Further out in North Portland is St John's. St John's is the part of North Portland that is truly different from the rest of the city. It's super laidback and probably what made weed legal in Oregon. It's beautiful, too, and has tons of original Craftsman style homes.
St John's has some of Portland's original farmer's markets and food carts. If you're looking to buy an affordable house but also want to be able to walk to tons of entertainment, it's a good place to look into. It also has a great sense of community and lots of families of all ages. There's also often live music at the nearby Cathedral Park during the warmer months.
Thinking About Moving to Portland, Oregon?
If you're looking to move to Portland, or you have questions about the area, reach out to us via text, phone, email, or even send the pigeon carrier. Contact us at any time day or night. We've got your back when moving to anywhere in the Portland Metro.
Need help moving to Portland OR?
If you're thinking about moving to Portland OR, we can help you find your perfect home in the right neighborhood for you. If you have questions about moving to Portland, feel free to call, text, or email Jackson Wilkey or Jesse Dau.
P.S. Join your local peers!
Join our active Facebook group to get to know the city & the real estate market better
Or message us to day with your questions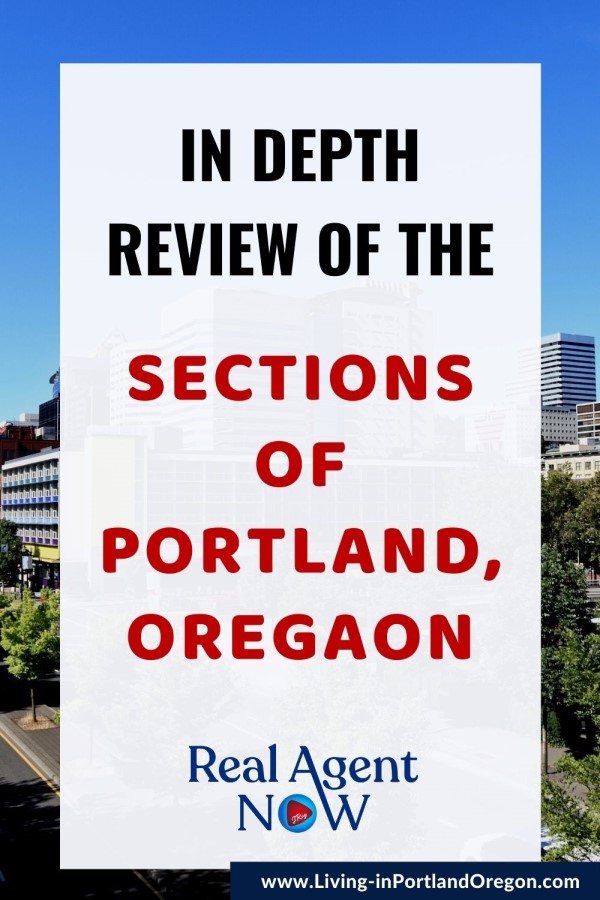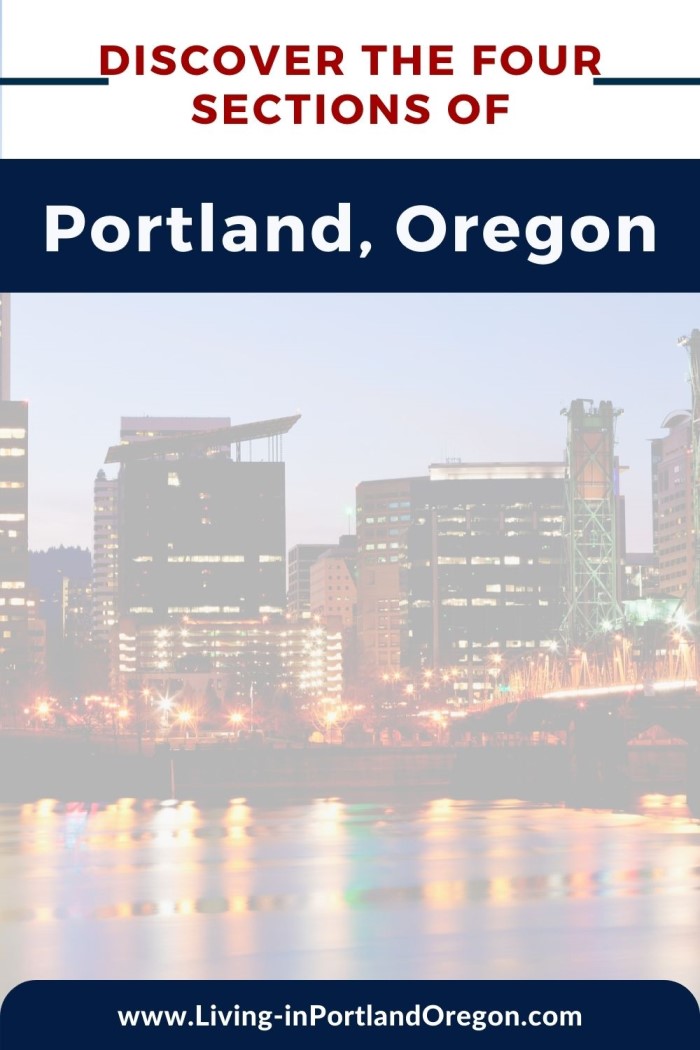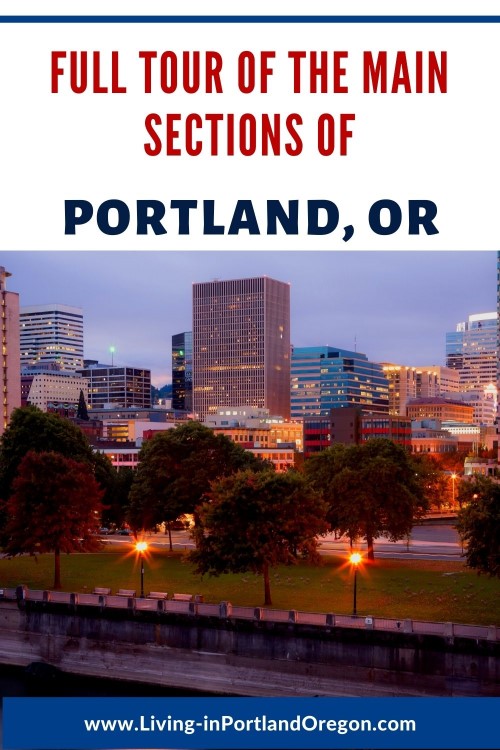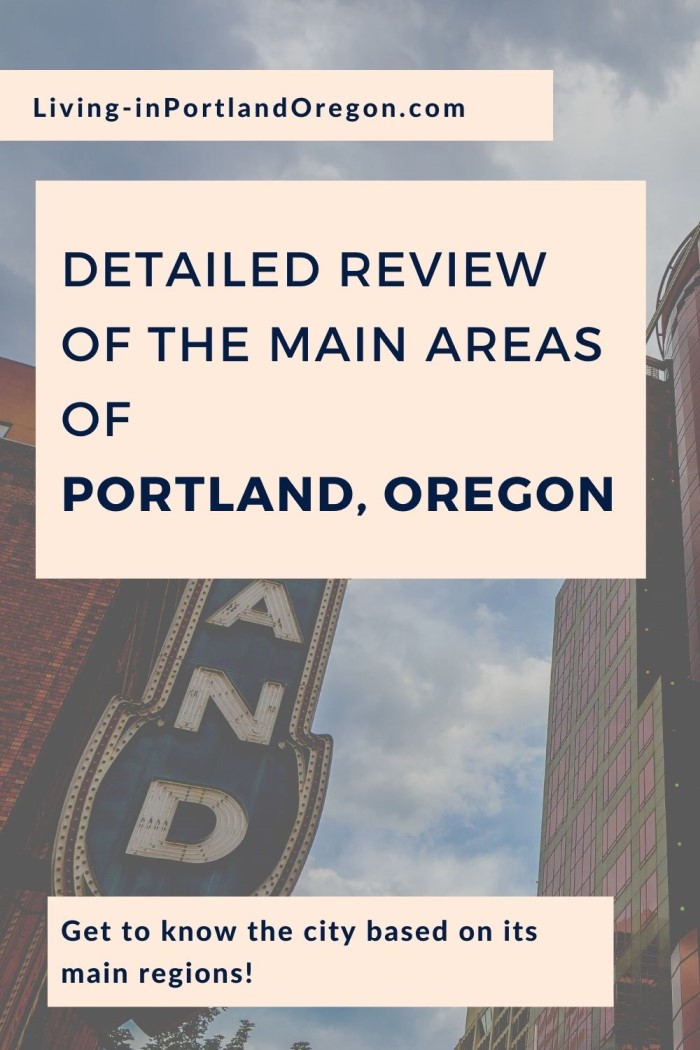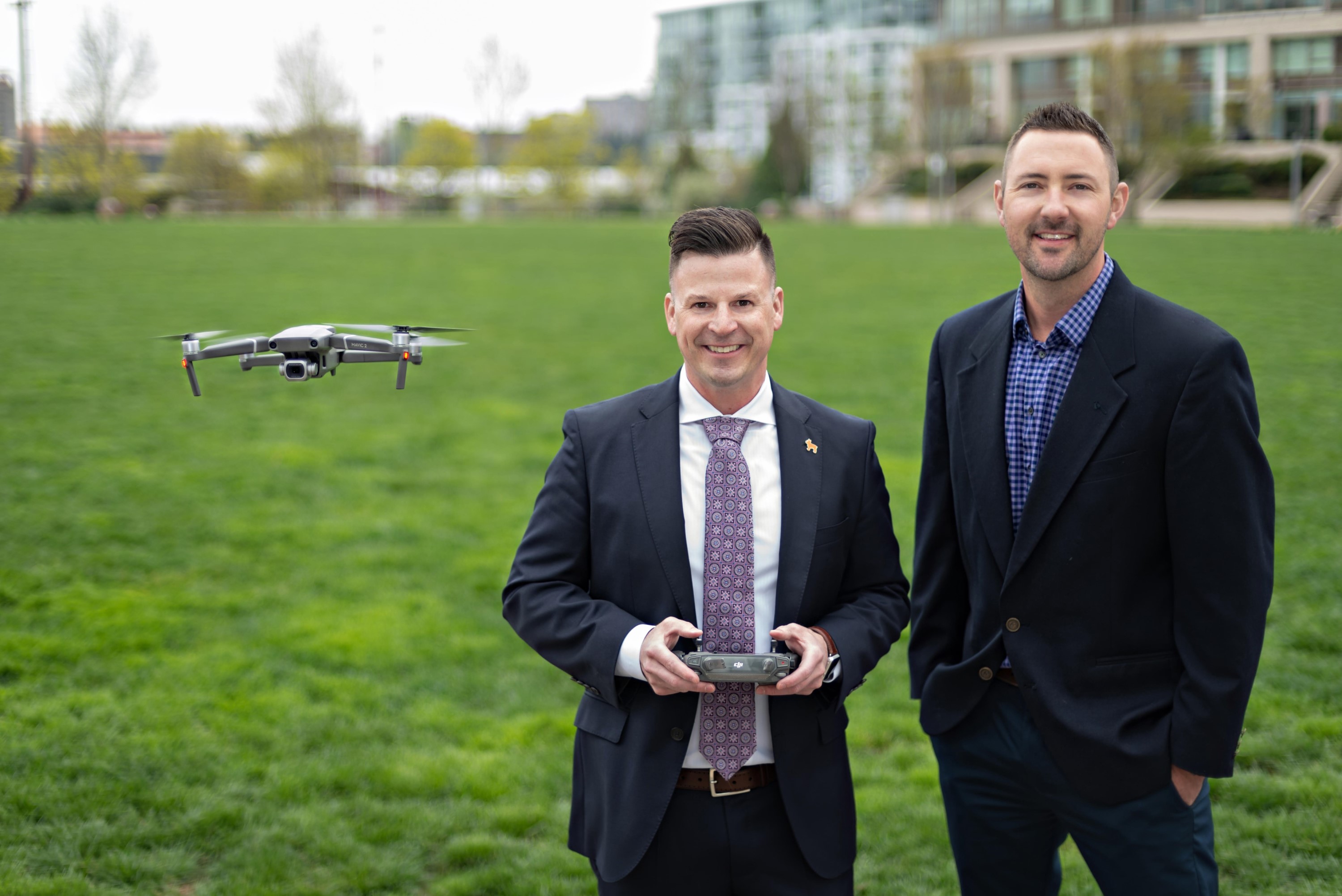 About Real Agent Now Group
Jesse & Jackson are high-touch broker's known for their extensive market knowledge and unmatched devotion to clients. Their success is based almost exclusively on positive referrals. They earn the respect of their clients by working tirelessly on their behalf and by always offering them candid advice. Get to know them better by checking out their Portland and real estate
YOUTUBE CHANNEL
.