Southeast Portland
Portland, Oregon Region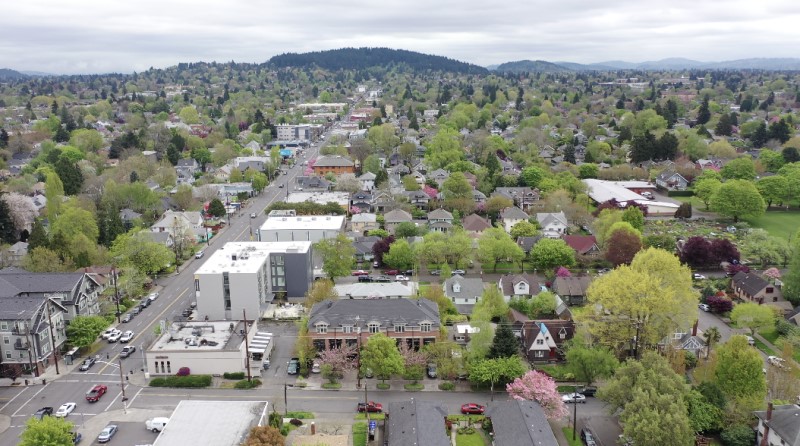 Southeast Portland spans from the Willamette River to Woodstock and Mt. Tabor. It's an exciting district because some areas of Southeast Portland can be dramatically different from others. For instance, some of the neighborhoods of inner southeast Portland are much more representative of Portland's infamous "weird" culture than those of outer southeast.
Outer Southeast Portland is much less expensive than inner PDX, but it also has more room to grow as far as schooling, walkability, and entertainment are concerned.
Looking to buy a home in Portland, Oregon?
Neighborhoods in Southeast Portlands
The neighborhoods of inner Southeast Portland are Kerns, Laurelhurst, Mount Tabor, North Tabor, South Tabor, Montavilla, Sunnyside, Richmond, Brooklyn, Foster-Powell, Reed, Woodstock, Brentwood-Darlington, Buckman, Hosford Abernethy, Creston-Kenilworth, Sellwood-Moreland, Eastmoreland, and Mount Scott-Arleta.
The neighborhoods of outer Southeast Portland are Powellhurst Gilbert, Glenfair, Hazelwood, Lents, Pleasant Valley, Centennial, and Mill Park.
Top Southeast Portland neighborhoods for overall livability
Mount Tabor North
With lots of entertainment, good transportation, ample walkability, a high bike score, incredible views, and excellent schools, Mount Tabor North is a great place to live in Southeast Portland. This area is in the catchment for Glencoe Elementary, Mount Tabor Middle, and Franklin High School. These three schools rank 7-8 on greatschools.org.
Laurelhurst
The Laurelhurst neighborhood stretches across both Southeast Portland and Northeast Portland. It's one of our favorites because it encompasses many benefits for families, couples, and singles. No matter what walk of life you find yourself in, Laurelhurst always has something to offer. As one of the more established neighborhoods in Portland as a whole, Laurelhurst offers turn-of-the-century homes and beautiful old-growth trees. The neighborhood is also close to the quirky shops, great bars and restaurants, that you might expect from Portland, Oregon.
Hollywood
The Hollywood neighborhood of Southeast Portland is close to the freeway and downtown Portland. It has lots of authentic restaurants and is highly walkable. As mentioned in a previous post, Hollywood is a great central location for those who want to be very close to downtown but also want a classic yet affordable craftsman-style home in an established neighborhood.
Southeast Portland Attractions
Upon moving to Portland, one of the first places you'll notice to come up in conversation regularly is the Oregon Museum of Science and Industry (OMSI). The museum holds regular "OMSI After Dark" stargazing parties and other prominent events outside of the facility itself. Inside OMSI, you'll find fascinating scientific discoveries (and dining) for all ages and an abundance of awesome activities just for kids. If you have a day where you need to keep your kids entertained and learning, but would also like to have a day out for yourself, OMSI is wonderful.
Southeast Portland is also home to another icon, Revolution Hall. The hall is a beautiful old building that houses extraordinary speaking events and has also had the opportunity to boast many musical feats. Originally designed as an auditorium for Washington Highschool (1924-1981), Revolution Hall is revered by musicians, record label owners, filmmakers, sound effects companies, and all artists alike, for its architecture and the way that it conveys sound.
Southeast Portland hosts 18 of Portland's top 40 restaurants, including two of the three Pok Pok restaurants, Nong's Khao Man Gai, Kachka, Langbaan, Olympia Provisions, and more. For anyone looking for an epicenter of eclectic boutiques, restaurants, cafes, and breweries, the popular streets of SE Portland are Belmont St., Hawthorne Blvd., and Division/Clinton. With 5 of the 14 bridges of Portland (a.k.a. Bridgetown) connecting the two, SE PDX is very accessible to downtown Portland. If you're thinking about moving to Portland, Southeast is a great place to start and possibly even finish your research.
Learn more about moving & living in Southeast Portland, Oregon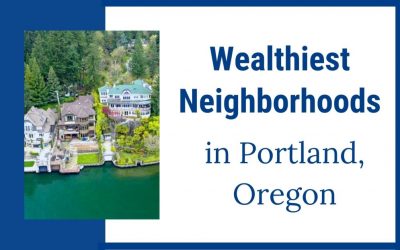 Looking for an upscale neighborhood to move to in the Portland area? We're going over the 7 wealthiest neighborhoods that Portland has to offer.
read more
Are you planning to buy or sell a home in Portland?