6 Best views in Portland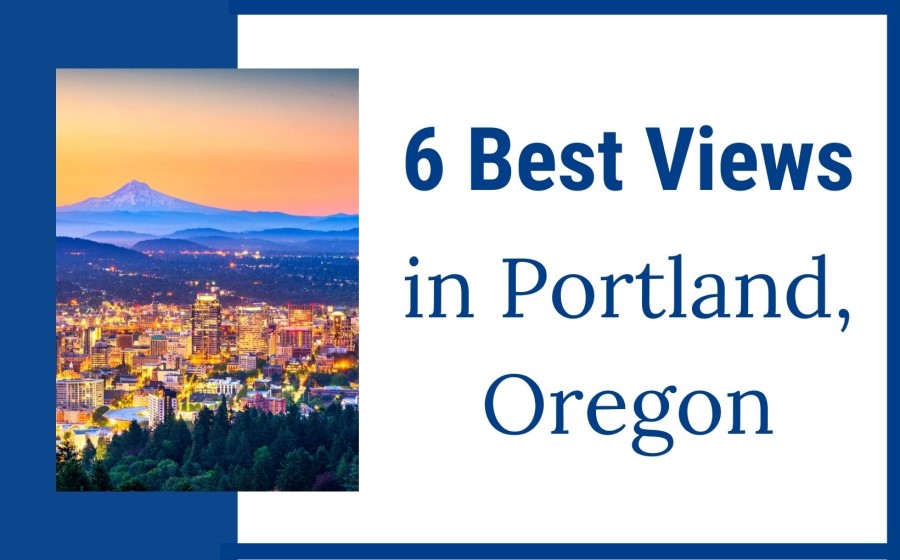 Whether you're just starting out on your Portland home buying adventure, or you've already done it once or twice before, it's never too late to check out the homes and the areas with the very best views.
Portland is such an incredible city for so many things and that's all topped off by a variety of amazing scenery. Some spots will give you a clear view of Mount Hood; some will have you gazing on a cityscape that looks more like a detailed work of art. You'll find river views in places and forest views in others. It truly is one of the best places to live in the United States. But where are the best views in Portland, Oregon? Herewith, you will find the 6 best views in Portland–scouted and viewed.
Neighborhoods with the best views in Portland
(1) Lake Oswego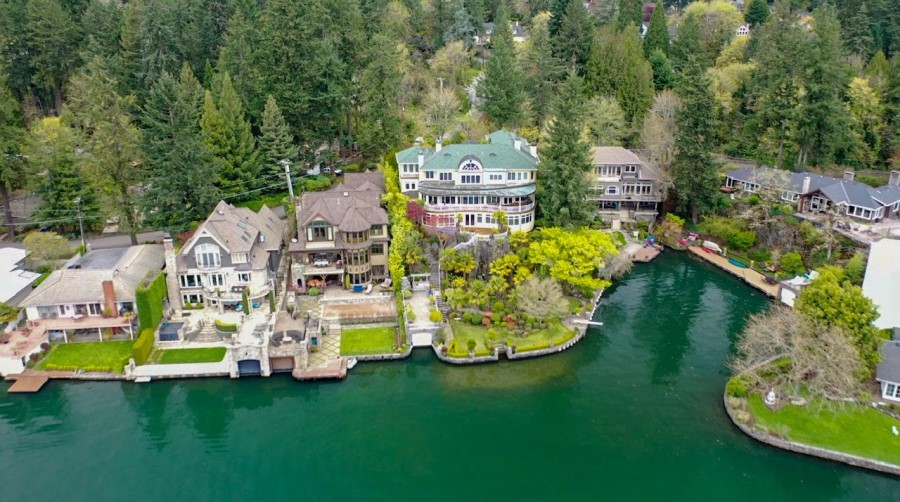 Lake Oswego is located in one of the most exclusive parts of Southwest Portland. It's an area well known for fine dining, sophisticated nightlife, eclectic boutiques, and perhaps most of all, the incredible views. Oswego Lake is one of the most beautiful lakes in Oregon (which is saying a lot), and it's one hell of a place to catch a sunset.
It's a peaceful town where crime is rare and houses are well maintained. Residents have easy access to local grocery stores, restaurants, parks, and other public spaces. All of these amenities make Lake Oswego a great community for singles or for raising a family.
Some of the larger homes in Lake Oswego are built on waterfront property, whether that be on the lake or by the Willamette River. Homes on the lake tend to have more acreage, access to boating areas, and the best views. Some are also within walking distance of the town center and almost all are surrounded by an array of lush greenery.
Lake Oswego doesn't just provide spectacular views of nature. The area is all but immaculate, including the town center, home exteriors, and landscaping as well. Many of the homes in this city come equipped with swimming pools and other amenities for swimming, boating, and fishing. It's for these reasons that Lake Oswego makes it easy to entertain guests, and all without having to worry about parking problems or having to go far to get supplies.
Lake Oswego is a place you go to live if you're looking for luxurious homes, modern condos, peaceful living, and somewhere to be away from the hustle and bustle without being away from the action.
(2) Parrett Mountain
Ok, so we mentioned that Lake Oswego is an exclusive area but Parrett Mountain goes one further. It's a seldom-mentioned gated community just southwest of Sherwood. The homes in Parrett Mountain start off in the million-dollar range. But they're actually more like estates than your typical houses and they are absolutely beautiful inside and out. There are only around 60 properties on Parrett Mountain and just a couple of buildable lots left. Every residential lot here is one-acre or more, and the houses are anywhere between 4,000 sq ft and 8,000 sq ft.
But we came here to talk about the views from Parrett Mountain more than the views of Parrett Mountain (even though both coexist harmoniously). Now, being on a mountain gives you the automatic benefit of wraparound views. In this case, you're getting views of Oregon Wine Country as well as rolling hills and a collection of other mountains in every direction.
Parrett Mountain is a place to live when you want guaranteed views, peaceful and safe living, and it's especially good for wine lovers too.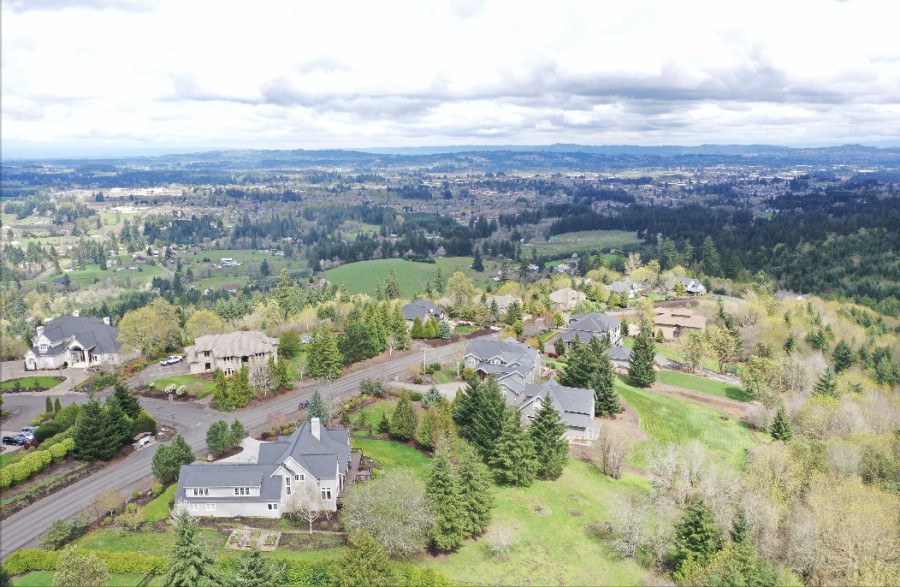 West Linn
West Linn Oregon is a beautiful community just across from Oregon City. It's nestled right up against one of the most majestic sections of the Willamette River. A small city within Clackamas County, West Linn boasts a rich history of early settlement, spurred on by the chance to harness natural resources, and now hydroelectricity, from water movement nearby.
Today, it is considered one of the most desirable cities in the Pacific Northwest for those seeking out peaceful living. That's not to say that West Linn is a sleepy city. West Linn has a thriving economy with plenty of new and established business opportunities.
If you're looking for entertainment, West Linn has a number of superb restaurants and bars. In fact, hit Willamette Drive and you'll find foods from a variety of different cultures. There are several museums and art galleries scattered around the city of West Linn and its neighboring Oregon City. All of which offer a great deal of accurate historical information from the source. For those who love outdoor activities, there are numerous beaches around the city; as well as Willamette Falls, Mary S. Young Park, Camassia Nature Park, Pete's Mountain and more.
Home prices in West Linn Oregon have been consistently increasing over the last decade because it has all the elements you need for the good life. It is home to numerous parks, and other outdoor recreational venues which allow for a work/life balance that many city dwellers would be envious of. It is also one of the state's wealthiest cities, with a well-regarded reputation as an educational center. All of these factors combined have made it a prime location for families.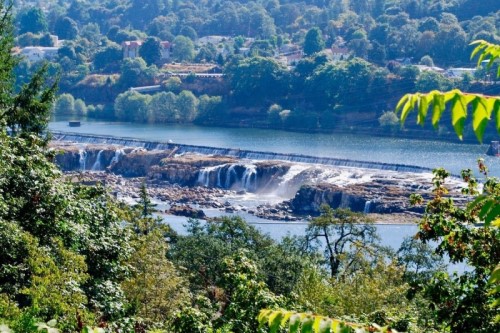 Mount Tabor
Mount Tabor is a natural area that is butted up against an extremely well-developed cultural scene. If you live up on the mountain, you get views of iconic Pacific Northwest silhouettes and of the downtown cityscape at the same time.
It's a paradoxical universe because you have so much going on in just one fairly compact section of Portland. Once you hit the foot of the mountain, you're surrounded by Portland Weird at it's finest, with haunts such as the Bagdad Theatre, The Lounge of the Fraternal Order of Eagles, the historic gathering place that is The Sapphire Hotel, and not to mention one of Portland's most incredible food carts… Fried Egg I'm in Love. This cultural haven of inner SE Portland is an extra walkable straight shot into downtown, whichever why you fry it.
Mount Tabor is a great spot for professionals, artists, families, and any one from any walk of life who is looking for tranquility with a decent dose of fun.
NW Hillside
Northwest Portland is rated by Niche.com as the #2 Best Neighborhood to Live in Portland. Second only to one of our absolute favorites, Eastmoreland. Northwest Portland has it all with not one but two of Portland's most infamous streets. A little more polished than the east side of town, but just as fun, NW 23rd and NW 21st are lined shoulder to shoulder with fantastic restaurants, coffee shops, boutiques, and generally one-of-a-kind venues.
NW PDX is super walkable to all of the above, but it's also extremely close to Portland's largest urban forested area, Forest Park. With this and the many parks and hiking trails, NW Portland has the crisp smell of Pacific Northwest nature in the air followed by the smell of some killer restaurants. The NW Hills are literally just a 5 minute walk from the hustle and bustle. And they have some of the best forest and cityscape views imaginable.
For those who want stunning views, top walkability, enjoy the outdoors but also love entertainment, the NW Hillside is a fabulous place to start.
Southwest Hills
Southwest Hills is a luxurious, upscale community close to Washington Park, Oregon Zoo, beautiful Portland Japanese Gardens and the Oregon State Science Center. Close by Marquam Nature Park features wooded walking trails, while beautiful Council Crest Park offers scenic city views.
The Southwest Hills is one of Portland's raddest places to live. Tucked into said hills are a mix of mansions, condos, renovated duplexes, and apartment complexes. Almost all of these places have immaculate landscaping and a story to tell. It is a super historical neighborhood that's honestly easy to miss because it's well tucked into the hills.
You truly cannot mention Southwest Hills in Portland, without mentioning the stadium that sits at its mouth. From Portland Downtown, Timbers Stadium is a 10 minute walk or a couple of stops on the Max trainline. And when we say that it sits at the mouth of SW Portland, we mean it in many, many ways. The Timbers aren't the kind of team to lay down and ignore discrimination of any kind. They will take a knee, they will stand up for what's fair and right, and they will, whenever needed, cancel games in support of the greater community. Not only this, but they have their very own tribe. Ever visit the stadium for a game and you will almost immediately become aware of 'The Timbers Army.' These are diehard fans who have their own chants, songs, and actual drums. Whenever the Timbers score, a large man in a kilt approaches a huge fallen tree that has been placed in the stadium, and with a chainsaw takes a perfect slice. It's a scene that you'll never forget.
Is the Southwest Hills a place full of soccer hooligans and shenanigans? No, it's the polar opposite. These are kind people with huge hearts and the strength to speak up.
Living in Southwest Hills puts you close to the shopping and dining of downtown as well as the NW district. Other closeby entertainment activities include horseback riding, boating, basketball, tennis, and other outdoor sports. This is a spot if you want the best of all worlds, as long as those worlds are still somewhat fast-paced.
Need help moving to Portland OR?
If you're thinking about moving to Portland OR, we can help you find your perfect home in the right neighborhood for you. If you have questions about moving to Portland, feel free to call, text, or email Jackson Wilkey or Jesse Dau.
P.S. Join your local peers!
Join our active Facebook group to get to know the city & the real estate market better
Or message us to day with your questions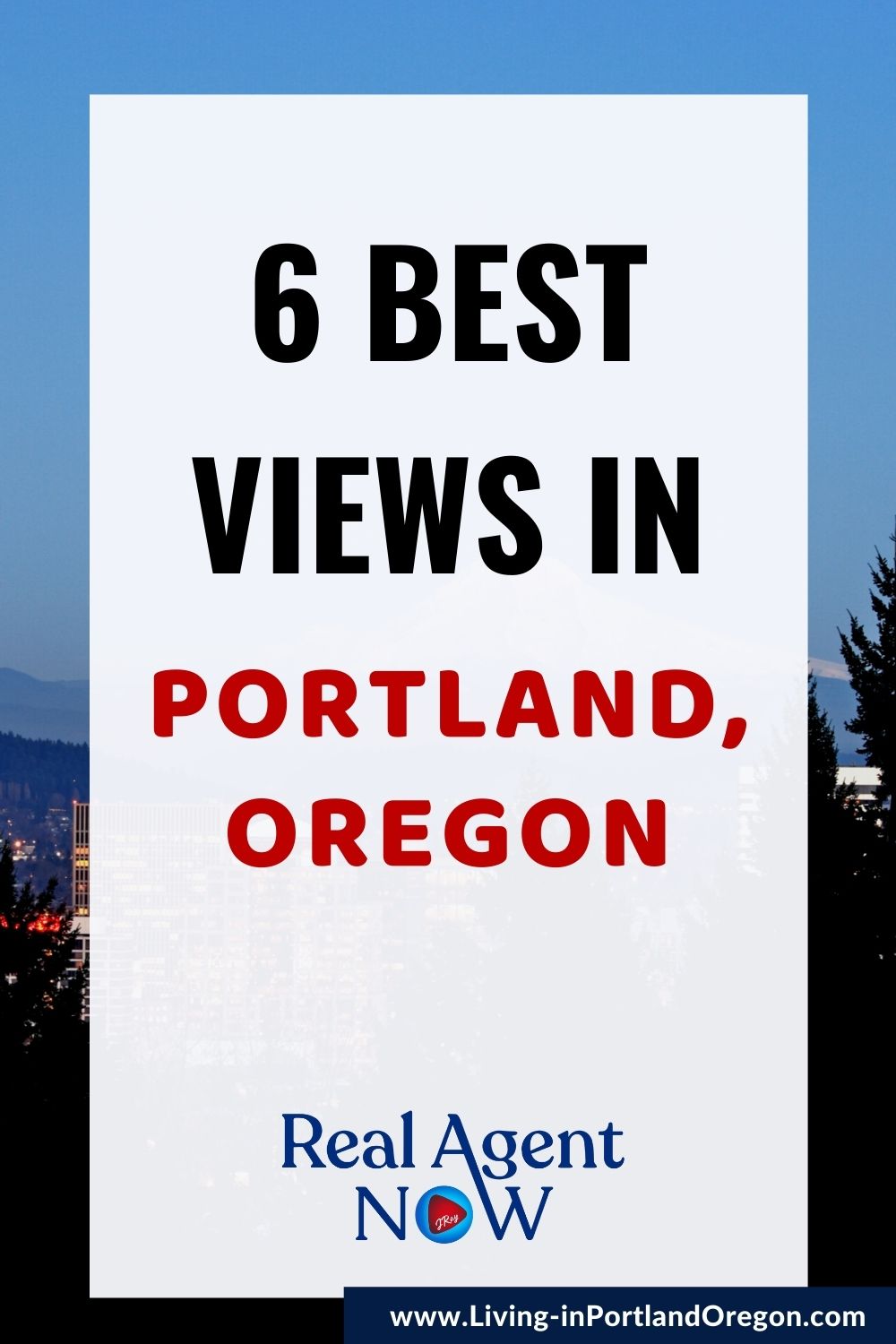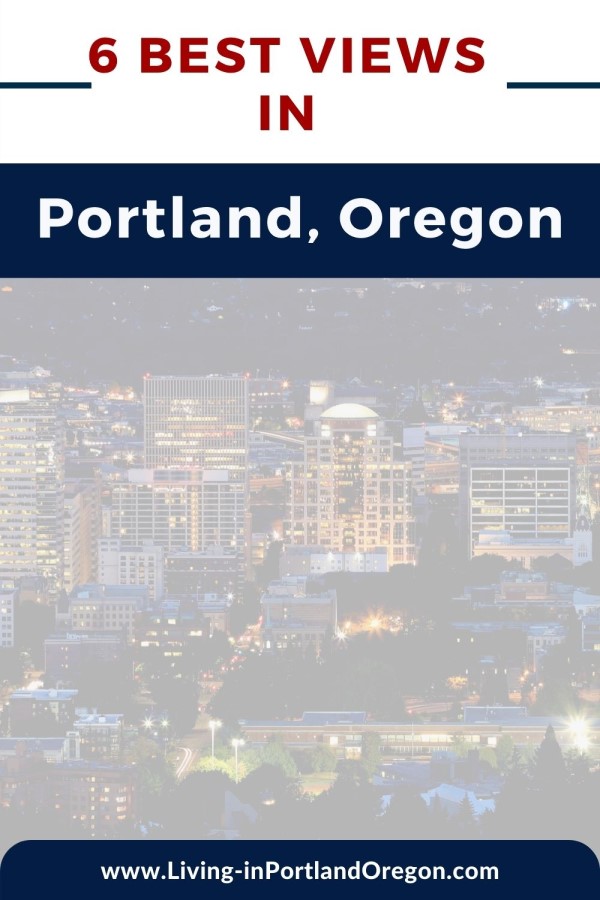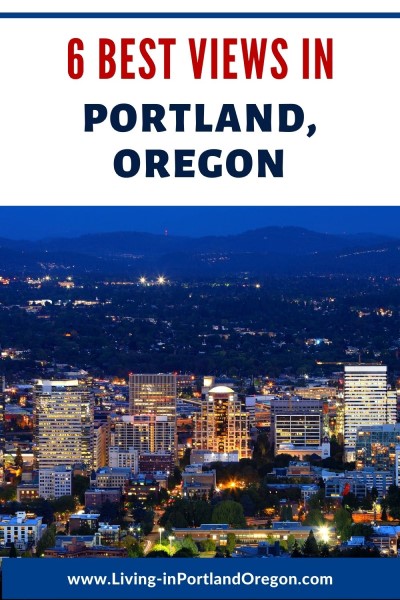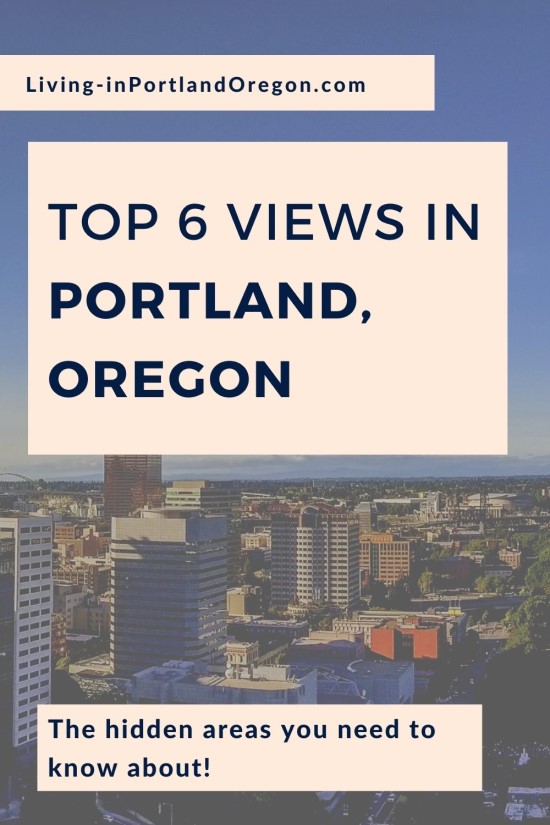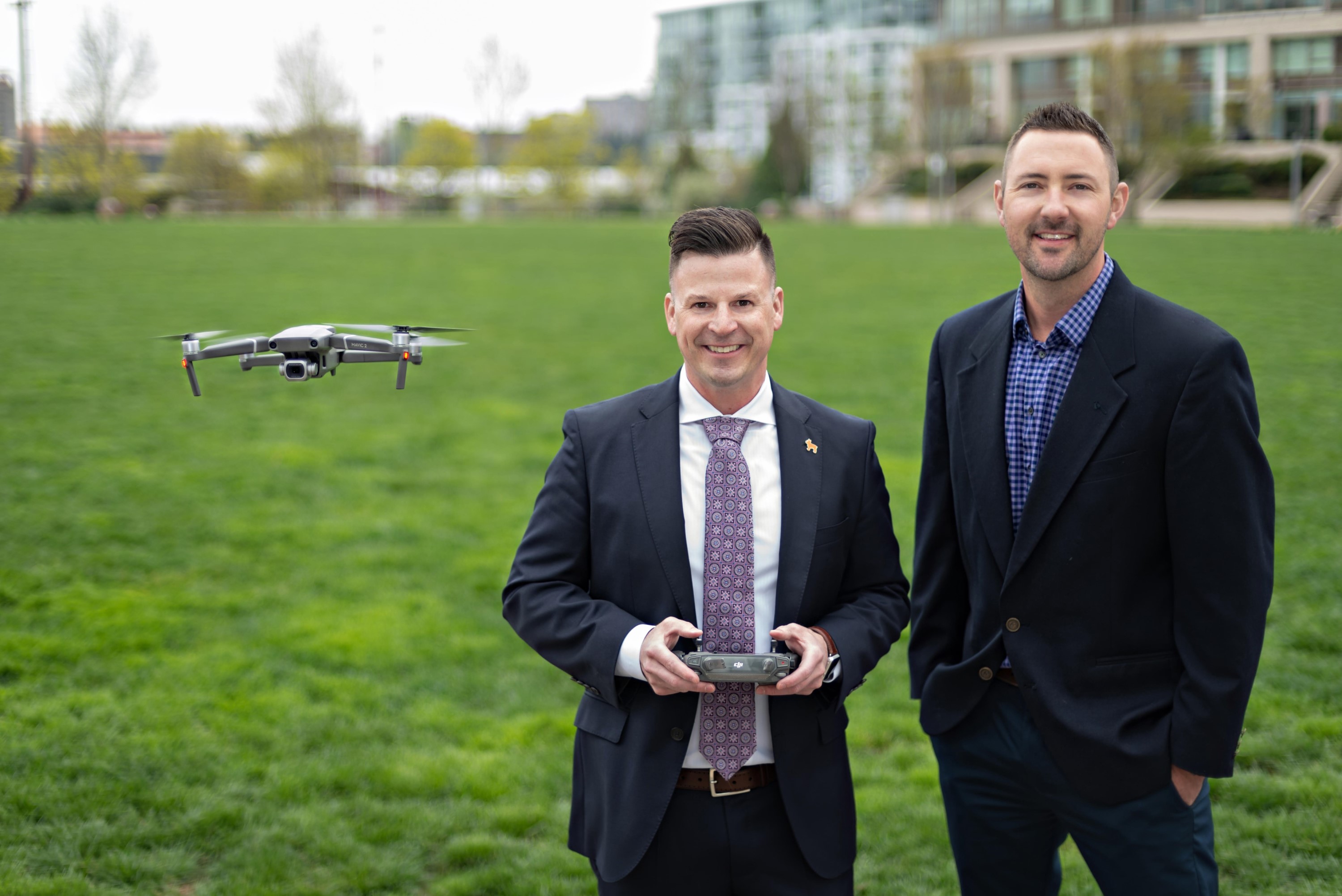 About Real Agent Now Group
Jesse & Jackson are high-touch broker's known for their extensive market knowledge and unmatched devotion to clients.
Their success is based almost exclusively on positive referrals. They earn the respect of their clients by working tirelessly on their behalf and by always offering them candid advice.
Get to know them better by checking out their Portland and real estate YOUTUBE CHANNEL.