Top 3 Areas in Downtown Portland Oregon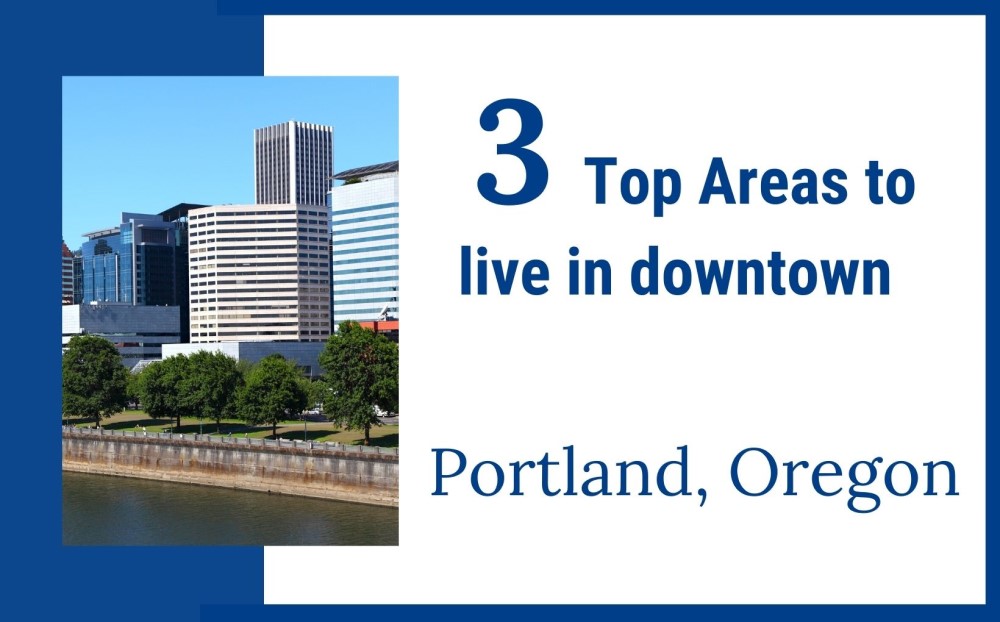 Buried deep in the beautiful Pacific Northwest, Portland, Oregon, houses some of the nation's top neighborhoods to live in. And, if you truly want to live like a pro, Downtown Portland is one spot where it's very much at. For that ultimate livability factor, you'd be hard pressed to find three downtown neighborhoods better than Nob Hill, the Pearl District, and Portland's newest up-and-coming spot, Slabtown. But why are these the top three areas of downtown Portland Oregon? Here's a breakdown of each and what we think makes them such prime real estate.
Top Areas to Live in Downtown Portland
Nob Hill
Also known as the "Alphabet District," Nob Hill boasts some of Portland's best places to eat, drink, live, and have so much fun that it should be illegal. All the roads in this part of town are alphabetized. Nob Hill starts at Burnside and goes all the way up to Vaughn street, with a few of the letters laying just outside of the boundaries of this neighborhood.
Two of Portland's hottest spots for dining and entertainment are in Nob Hill as well. NW 23rd and NW 21st have an astounding variety of restaurants, bars, coffee shops, ice cream stores, and eclectic boutiques.
One really cool thing about a Nob Hill and the NW 23rd area is you have huge single-family, detached homes built at the turn of the century and beautifully updated. Many of them are over 4,000 square feet and have enough room to build an Accessory Dwelling Unit (ADU) or in-laws quarters.
These homes also have stunning architecturally detailed front porches. If you're looking to buy one of these historic treasures, a 5 bed, four and a half bath, fully updated and remodeled with a landscaped backyard will cost you around $1.3 million. And, if you're moving to Nob Hill with family, the schools around the area are all top of their class.
You've got your turn-of-the-century giants, but you also have ultra-modern as well as some great homes that sit somewhere in the middle. The neighborhoods here are a good mix. Smaller homes are around 2000 sq ft, and you can find a two bed, two bath for around $700-750k. These will also get you yard space, driveway, garage, and in most cases, finished basements that still give you the opportunity to add an ADU or in-laws quarters.
As well as detached houses, you also have lots of apartments and multiplexes around Nob Hill. Lots of young professionals love to live up in this area because the nightlife, entertainment, and restaurants are all amazing.
It's a killer spot to hang out day or night. And closeby, you have some Portland late night favorites such as Silver Dollar Pizza (complete with pool and ping pong), Cinema 21, Pope House Bourbon Lounge, Muu Muu's, and the one, the only, the legendary late night 'oh-my-god-we're-drunk-how-did-we-end-up-here' karaoke spot that is 21st Ave Bar & Grill. It's a place to really get those golden pipes tuned up without having a shred of remorse for the innocent's in the audience.
Nob Hill is also, as you might imagine, very walkable. But if you don't want to walk, you have an abundance of options like scooters, rentable Nike bikes, sit-down fat tire scooters, or an Uber. It's basically a wonderland for big kids who like to work hard, play hard.
If you prefer your own car, homes around here tend to have decent-sized garages, and a few apartment structures have parking as well. Nob Hill is right next to Forest Park, one of the largest urban forests in the US. So you're walking distance to literally hundreds of walking trails. You're also a short walk or a scooter ride to the Pearl District and downtown.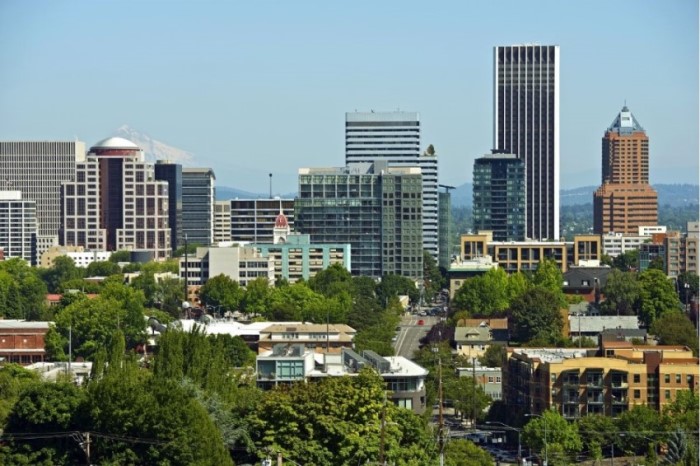 Slabtown
Slabtown is right at the very North end of 21st Ave, so you've still got all the entertainment of both NW 23rd and NW21st closeby. It only runs about six or seven blocks (hard to tell because Slabtown was originally just a nickname left behind by the lumber mills).
In this area of downtown Portland, you'll see a ton of brand new construction apartments and condos. You've even got some restaurants that have been Portland staples for years and have moved from elsewhere to Slabtown. This has created this whole new neighborhood, which is super cool.
The charm of Slabtown is modern, industrial-style housing, great eats, and upscale markets like New Seasons. In fact, when New Seasons moved into a building that used to be a Cash and Carry, that's really what started to turn this neighborhood around.
Slabtown, just a few short years ago was fairly safe but not really much to look at. It wasn't one of those places that you'd be dying to go out in. Like "OMG, I cannot wait to go to that dusty oasis that is just north of Nob Hill–take me there now"–just didn't happen.
There were a couple of eateries dotted around, a really cool train underpass that leads to the Pearl, and some creative agencies that wanted to stay lope by not having signage. That's definitely something you'll find in Portland, there are so many creative agencies, but they're in the most unlikely spots and you usually won't have any indication that they're there. Take Laika Studios, for instance. They're famed for creating films such as Coraline, The Corpse Bride, Box Trolls, and they even had a hand in Micheal Jackson's Moonwalk video (on VHS). Before moving into a literal house in Hillsboro, Laika's first studio was in a warehouse storage facility just east of the Willamette. No sign, no indication, and they were even joined by two other creative agencies as neighbors. This is a tribute to how many amazing pockets of awesome you find in Portland on the regs.
Nowadays, Slabtown has some wonderful places to live, eat, drink, and play in. You've got Besaws restaurant and handcrafted cocktail lounge, Ataula spanish restaurant, Life of Pie woodfired za's, St Jack, Breakside Brewery, Mama Bird, Bar West, Olympia Provisions, and The Solo Club. It's quieter than Nob Hill, not that Nob Hill is all that loud, and it's quickly expanding too.
Pearl District
Number three on the list of top areas in downtown Portland is the Pearl District. This beautiful neighborhood was once an old railroad yard that has since been completely renovated. The great thing about the Pearl is it's 10 minutes walking distance from Slabtown and 5 minutes from downtown Portland. But what about its proximity to Nob Hill? Well, you can easily go from Nob Hill to the Pearl by foot, or it's a straight shot from one to the other by trolley. So, no matter which of these three areas interests you most, you really do have the best of all of them.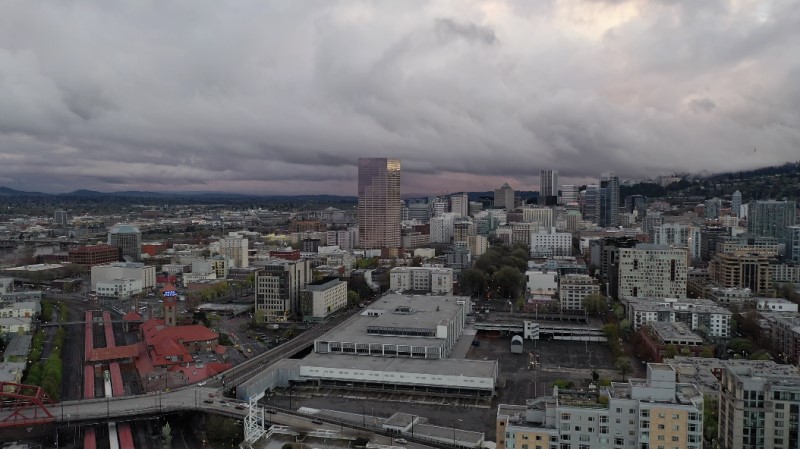 The Pearl is tucked slightly more into downtown Portland, and it's a spot where you've historically seen more young professionals than families. The reason is that there are zero detached homes in the Pearl District. Instead, you have absolutely stunning modern lofts, condos, and even a few penthouse suites.
Although it sounds like it, and a lot of young professionals seek refuge here, the Pearl District is not just for singles. With new parks every 3-4 blocks, there are families who live here. It is a little different in that everything is condo living without a yard, and that's why these very nice new parks are the key to condo living with a family.
Tanner Park even has a pretty cool splash pad for the kiddos to enjoy. Like most of Portland, the parks and even some restaurants in the Pearl are super dog-friendly. So, you have space available everywhere here.
The Pearl is close to everything, and just a quick jump over the river will get you all the Portland fun quirkiness of Northeast and Southeast. The Moda Centre is also just on the other side of one of Portland's many bridges. The Moda Centre is where the Portland Trailblazers basketball team and the Portland Winterhawks hockey team play, as well as countless famous bands and musicians.
One thing we need to mention about the Pearl District is that it's a habitat perfectly suited to one of the people of Portland's favorite places to catch a soccer game. But this is no bright-light venue held at a stadium; this is River Pig. It's a tiny bar nestled into the Pearl, and it's one of the only in PDX to play the international soccer games. River Pig is also a place where you can get a killer Pickleback shot, and those are funnnnn. This Portland delicacy is a shot of better-than-house whiskey or tequila and, in the case of this fabulous joint, the best pickle brine west of the Willamette River.
There are two different sections of the Pearl District. The North end and the South end are separated by NW Lovejoy Street. The South end is where you're going to find all of the entertainment, restaurants, clubs, nightlife, and breweries like 10 Barrel, Rogue Brewery, and Deshutes. It's also where awesome restaurants like Mediterrainian Exploration, The Blue Hour, Two Wongs, Papi Chulo's and, one of our favorites, Star Pizza, all made their home.
The area also plays host to Portland's First Thursdays. Held on the first Thursday of every month, it's where bars and restaurants open their doors for tastings. They also have music, djs and silent discos. It's basically like an open house, but they have live music and a giant party in the street. You'll also see tons of people slamming those White Claws.
So, there you have our top 3 hottest spots for downtown living in Portland, Oregon. If you're thinking about moving to Portland, hit us up. We can help you find your perfect home in the right neighborhood for you. Even if you just have questions about moving to Portland, call, text, or email us.
Need help moving to Portland OR?
If you're thinking about moving to Portland OR, we can help you find your perfect home in the right neighborhood for you. If you have questions about moving to Portland, feel free to call, text, or email Jackson Wilkey or Jesse Dau.
P.S. Join your local peers!
Join our active Facebook group to get to know the city & the real estate market better
Or message us to day with your questions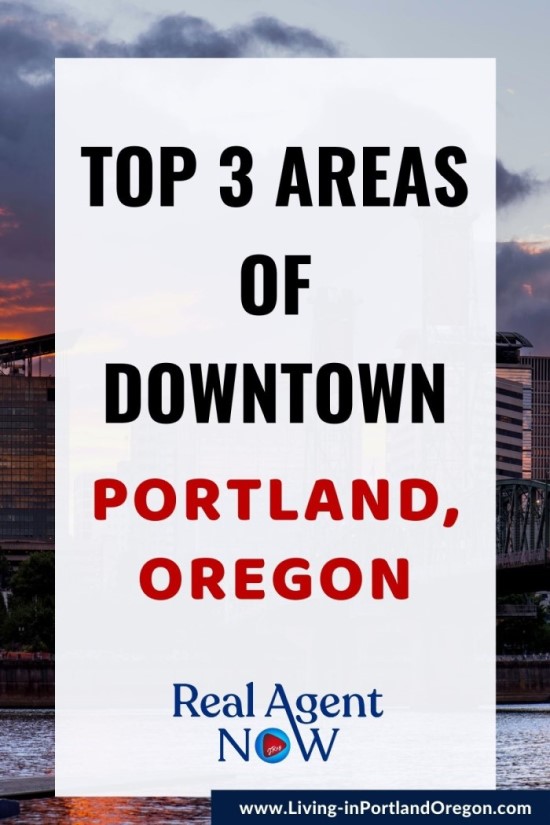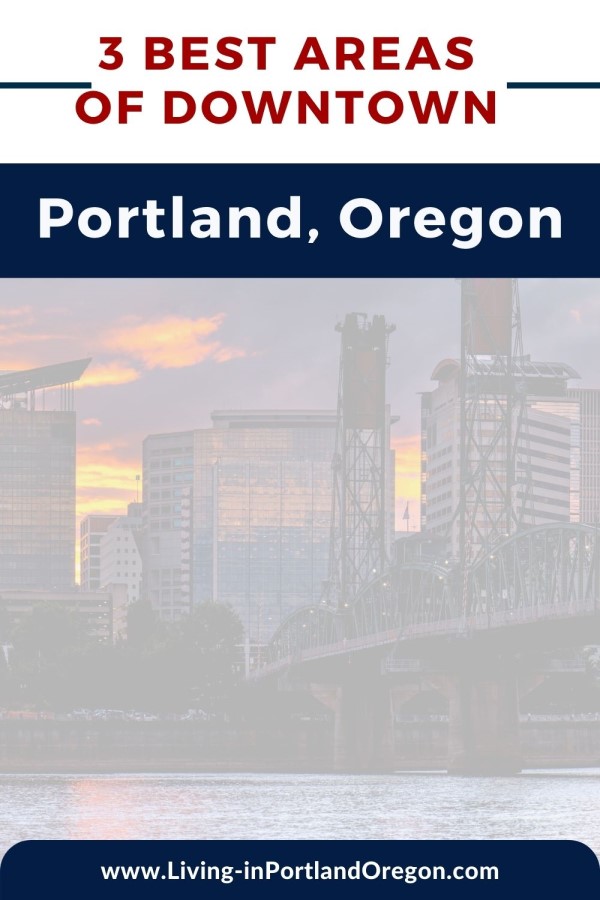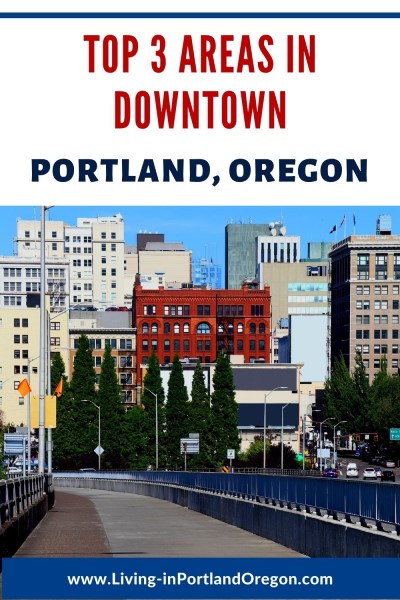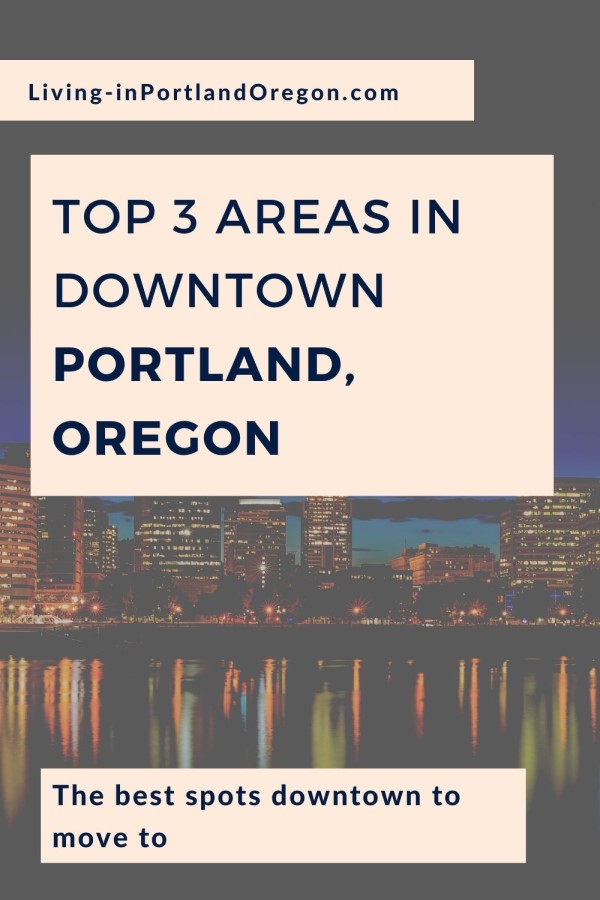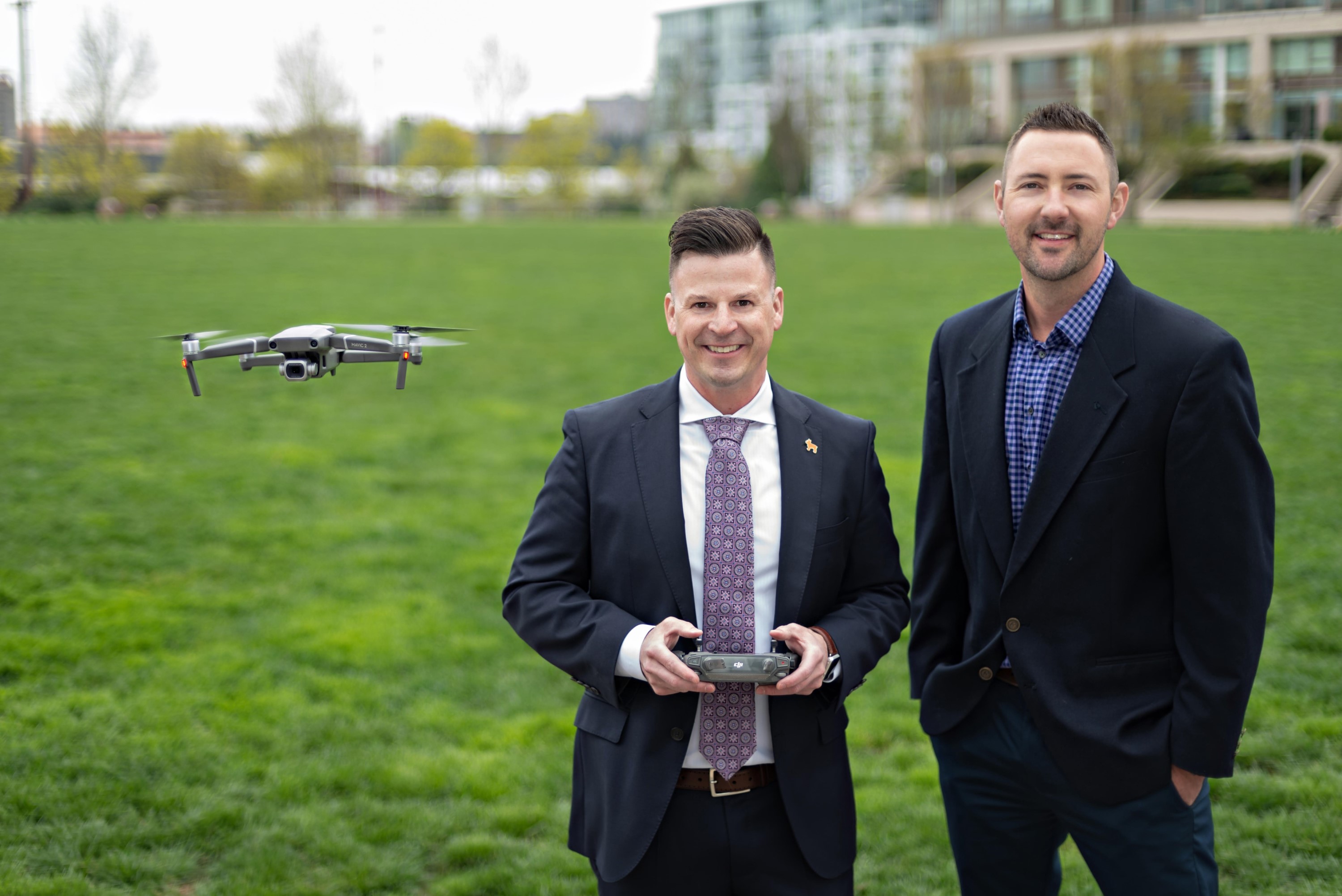 About Real Agent Now Group
Jesse & Jackson are high-touch broker's known for their extensive market knowledge and unmatched devotion to clients.
Their success is based almost exclusively on positive referrals. They earn the respect of their clients by working tirelessly on their behalf and by always offering them candid advice.
Get to know them better by checking out their Portland and real estate YOUTUBE CHANNEL.