How much it actually costs to live in Portland Oregon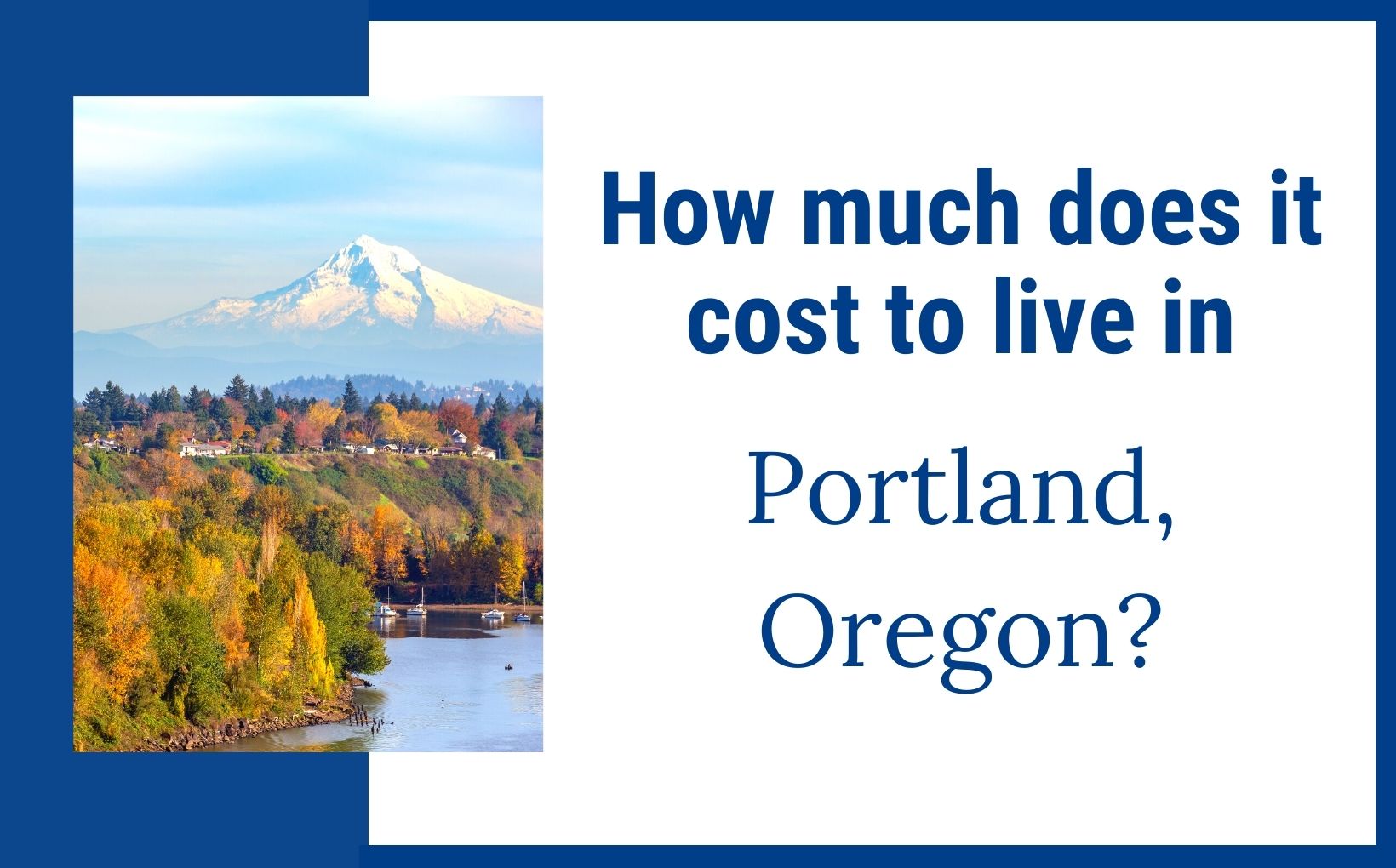 One big question we often hear is 'How much does it cost to live in Portland, Oregon?, because with so much to offer its residents, people wonder if there's a catch.
Portland, Oregon, is a magical city that can really change a person in the best of ways. Living in Portland generally comes with a slower pace and a work/life balance that most city slickers would kill for. Portland has a high quality of life, with lots to do and lots to take in. It's a place of great morals and a penchant for people truly caring about other people.
The city is known for its many bridges and beautiful scenery. Portland has a lot to offer, including museums, parks, restaurants, breweries, microbreweries, shows, people with pet goats, people with pet geese… did we mention bridges? So many bridges.
So, that big question about the cost of living in Portland is rightly asked. Well, one element that makes PDX such a sanctuary for the weary traveler is the invigorating yet laid back lifestyle paired with some killer affordability. From utility bills to transportation, this post will discuss everything you need to know about the cost of living in Portland, Oregon.
Cost of Living in Portland, Oregon
Let's get right into the numbers!! The cost of living in Portland is lower than other major cities such as Los Angeles, New York, and San Francisco. To be more precise, it's 24.5% less than Los Angeles, 30.1% less than New York, and 54.1% less than San Francisco. But what about something a little closer to home? Well, the cost of living in Portland, Oregon, is still 24% less than Seattle.
The national Cost of Living index is scored against 100 – any city that has a Cost of Living that is lower than 100 is lower than the national average (100), and anything that comes in over 100 is higher than the national average. Portland's overall cost is 130.8 against the national average. So, a little higher than the national average, but not when you take into consideration everything that Portland has to offer.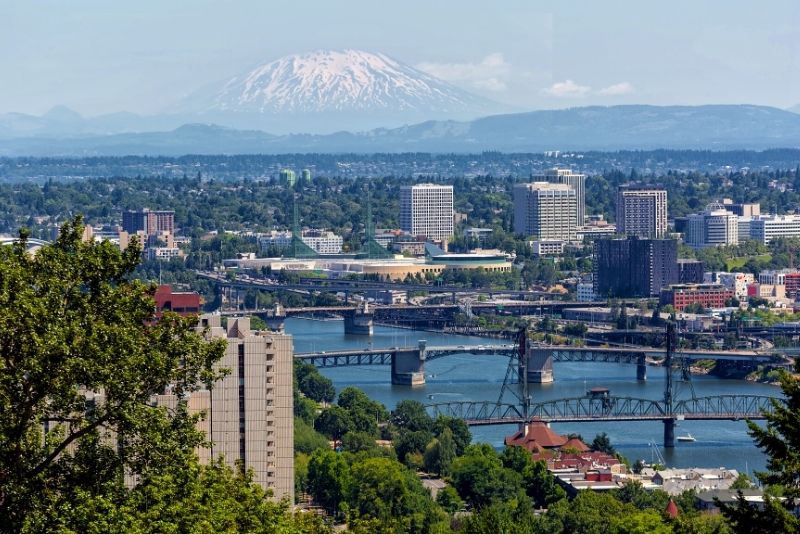 Utility Bill & Grocery Costs in Portland, Oregon
According to the National Cost of Living Index, Portland's utility bills come in at 85% of the average cost of living across the nation. Which is really great.
Portland is pretty reasonable for grocery costs. According to the National Cost of Living Index, a loaf of bread goes for around $2.50, while a gallon of milk goes for around $3.00.
The average cost of groceries in Portland is 103.7 on the national Cost of Living index scale. Which is only slightly over the national average – amazing when you consider that it's a major city.
Housing Costs in Portland, Oregon
Whether you're looking for a condo, townhouse or single family home in Portland, there are plenty of options to choose from. Portland is known for its eclectic architectural styles such as Victorian, Craftsman and Bungalow. The historic properties are a great place to call home and will have a unique twist on the traditional style of living.
The housing cost in Portland is 181.5 of the national average. For a pretty eye-opening example, the average price for a home in San Francisco is $1,378,000 (scoring 596 on the Cost of Living Index). In Portland that same house costs $419,000. That's a difference of $959,000! So when looking at the total cost of living in Portland vs San Francisco and many other major cities, you have a whole lot more money to play around with.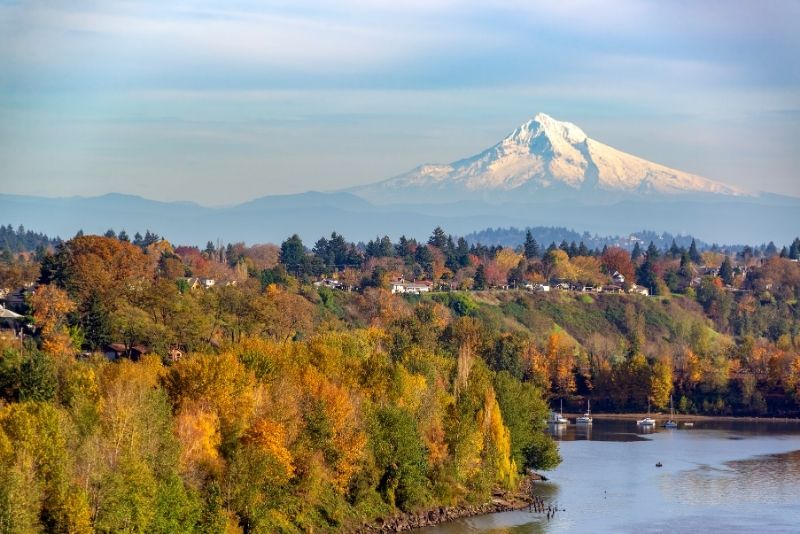 Transportation in Portland, Oregon
Another factor of living in Portland that is a little pricier is transport, that comes in at 130 on the scale. But that's also because you have so many options to choose from. You can get anywhere you want to in and around the city with Portland's public transportation. You've got the Portland StreetCar, the Max, Trimet buses, scooters, an extensive network of bike trails, llamas–you name it.
The city has approximately 200 miles of paved public streets with designated bike lanes and there's even a bridge dedicated to cyclists. In addition to the traditional urban trail systems, Portland also boasts a network of off-road biking and hiking trails that range from extreme sports terrain to short, mellow nature walks. You could even find yourself taking multi-day adventures through Forest Park or Mount Hood National Forest.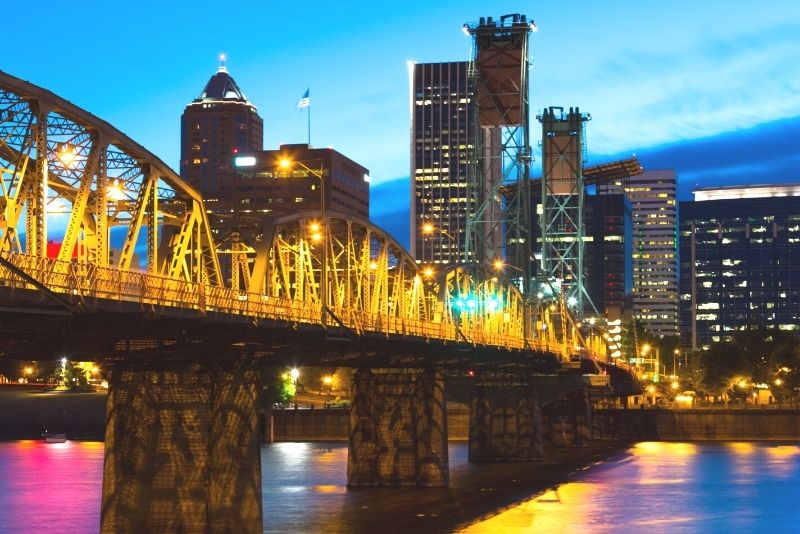 Jobs in Portland
Portland, Oregon boasts a thriving tech industry. In fact, the Portland metropolitan area has one of the highest concentrations of high-tech companies and large internet corporations such as Google, Nike and Intel in the United States. It is known as the "Silicon Forest." The largest private tech employer by far is Intel Corporation with several campuses throughout the city. Nike, Inc. has their World HQ Built into Beaverton, and it's an incredibly awesome sight to behold.
There are creative jobs, service industry jobs, marketing and advertising jobs, and plenty of opportunities for the entrepreneurial spirit.
Things We Love About Living in Portland
Many people come to Portland from all over the world especially for its incredible views! Visitors are often amazed by how beautiful it is here. The city is known for its stunning views of the City, the Columbia River Gorge, and Mt. Hood.
There are also tons of parks, green spaces, and views for days. The park system in Portland has several popular destinations like Forest Park, Mill Ends Park, Oaks Bottom Natural Area, Hoyt Arboretum, and the International Rose Gardens. For those who enjoy outdoor camping, there are several campgrounds around as well.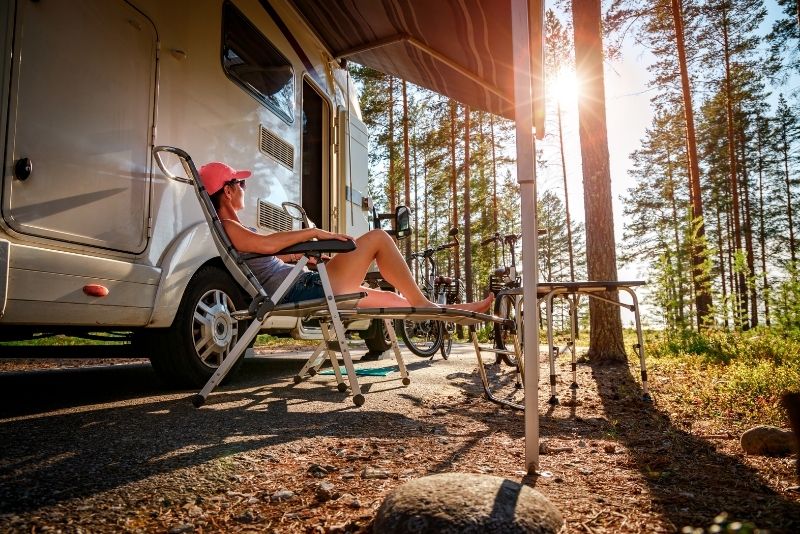 Portland is also known for its art and has many galleries in every neighborhood that display different artists' work. There are other things like murals, sculptures, and street art by famous talent scattered around Portland as well.
There are several crafty and unique shops like the Oregon Museum of Science and Industry, the Portland Flea Market (largest in the U.S.), Powell's City of Books, Voodoo Doughnut, and The Dandy Lion.
The City of Portland's downtown area includes several bars, clubs and restaurants as well as shopping destinations. But downtown isn't the only place where it's at. Portland has 6 very distinct districts to enjoy.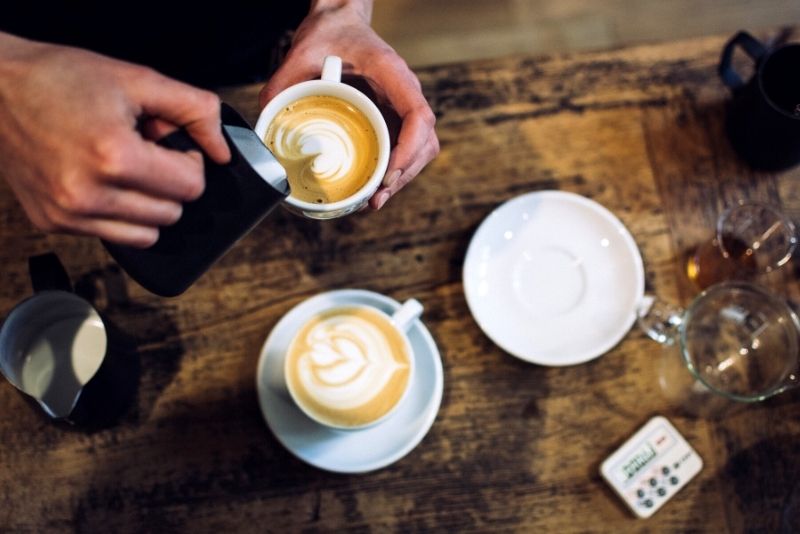 Being a foodie town–that also wins at beer and takes its coffee very seriously–Portland's got what you need in the way of snacktime. There is something for everyone, from casual eats to family style to fine dining, and happy hour specials to Wine Tastings and more, Portland has your back. Most food and drink establishments in Portland also tend to offer a variety of special events throughout the year. So not to brag, but there's that as well.
There are a huge variety of restaurants, food carts, breweries, wineries, and cafes to suit every taste. The amazing network of Farmers markets provide fresh produce, meats, cheeses and baked goods.
Portland has a lot of festivals throughout the year that celebrate one thing or another from beer drinking to street artists to rock shows. Speaking of brewski's, there are over 70 top-class breweries in Portland and they all make different types of beer. There's a brewery for every taste or budget; from microbreweries to brewpubs, nanobreweries to taprooms and bottle shops, cideries and distilleries. The variety makes it easy for anyone to find something that suits their tastes at any time of the day. From a taste of a Northwest red ale to a local IPA that will make you forget what's in your glass. Some of the best breweries in Portland are Rip Current Brewing, New Belgium Brewery, 10 Barrel, Eclipse Brewing, Deschutes Brewery, and Widmer Brothers.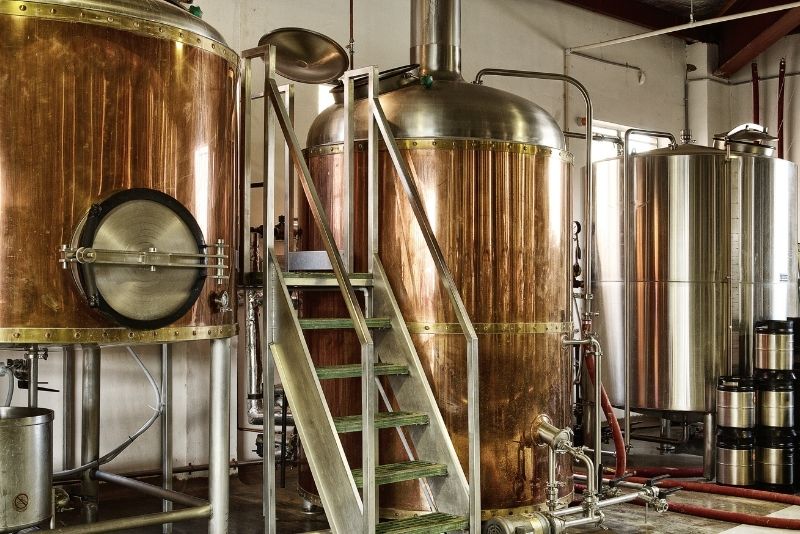 The city is also home to several distilleries including Mac's Whisky (maker of Oregon's Very Own), Laddie Distillery (maker of Helix Gin), Old Town Distillers, and Willamette Valley Distilling.
Being a significant part of Oregon Wine Country, there are plenty of fine vineyards, including Rogue Winery, Flora Vineyards, and Willamette Valley Vineyards to name a few.
Like to travel? When you live in Portland, it's incredibly easy to get to literally anywhere else in the world. The Portland International Airport provides non-stop flights to major metropolitan areas in the United States including New York City, Chicago, Los Angeles and San Francisco. The airport serves as an international transportation hub for several airlines that offer frequent daily flights to cities around the world. It's very accessible in that it only takes 5-30 minutes to get to from most places around the City of Portland, and it's even close to Vancouver, Washington.
Looking to Buy a Home in Portland?
We get so many people calling us about buying a home in Portland and we absolutely love it. If you're thinking about buying a home in Portland or Southwest Washington, make sure you give us a call, shoot us a text, or send us an email. However you want to get a hold of us, we got your back when buying a home in Portland and Southwest Washington.
Need help moving to Portland OR?
If you're thinking about moving to Portland OR, we can help you find your perfect home in the right neighborhood for you. If you have questions about moving to Portland, feel free to call, text, or email Jackson Wilkey or Jesse Dau.
P.S. Join your local peers!
Join our active Facebook group to get to know the city & the real estate market better
Or message us to day with your questions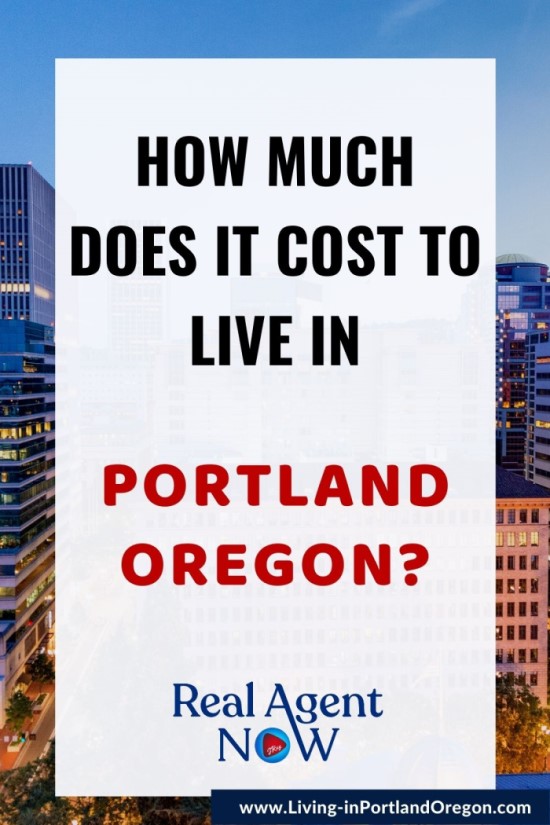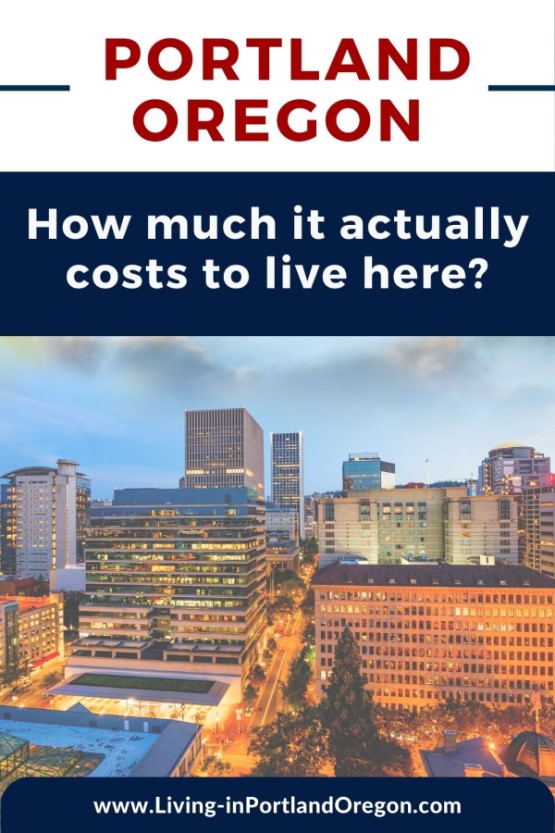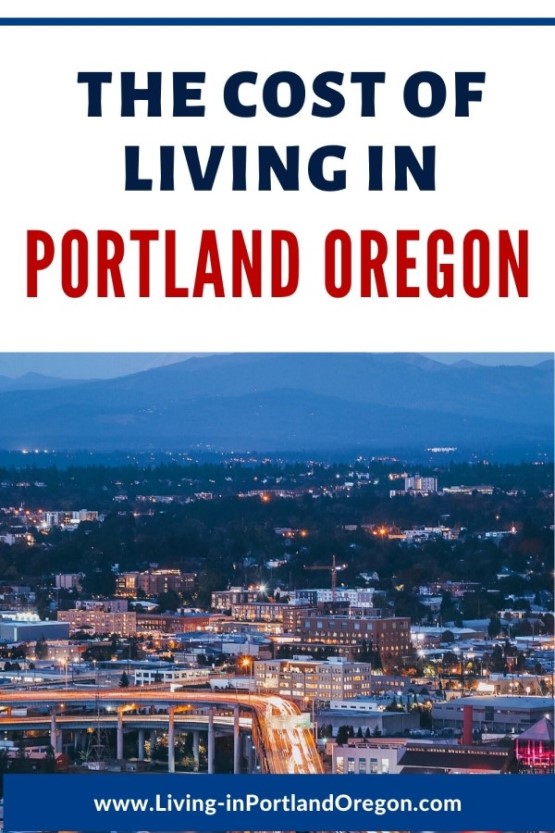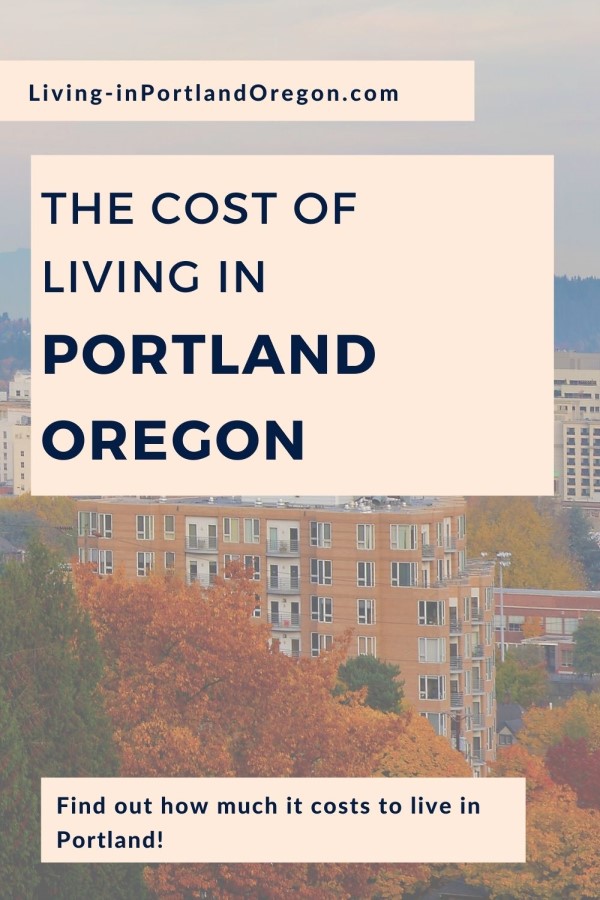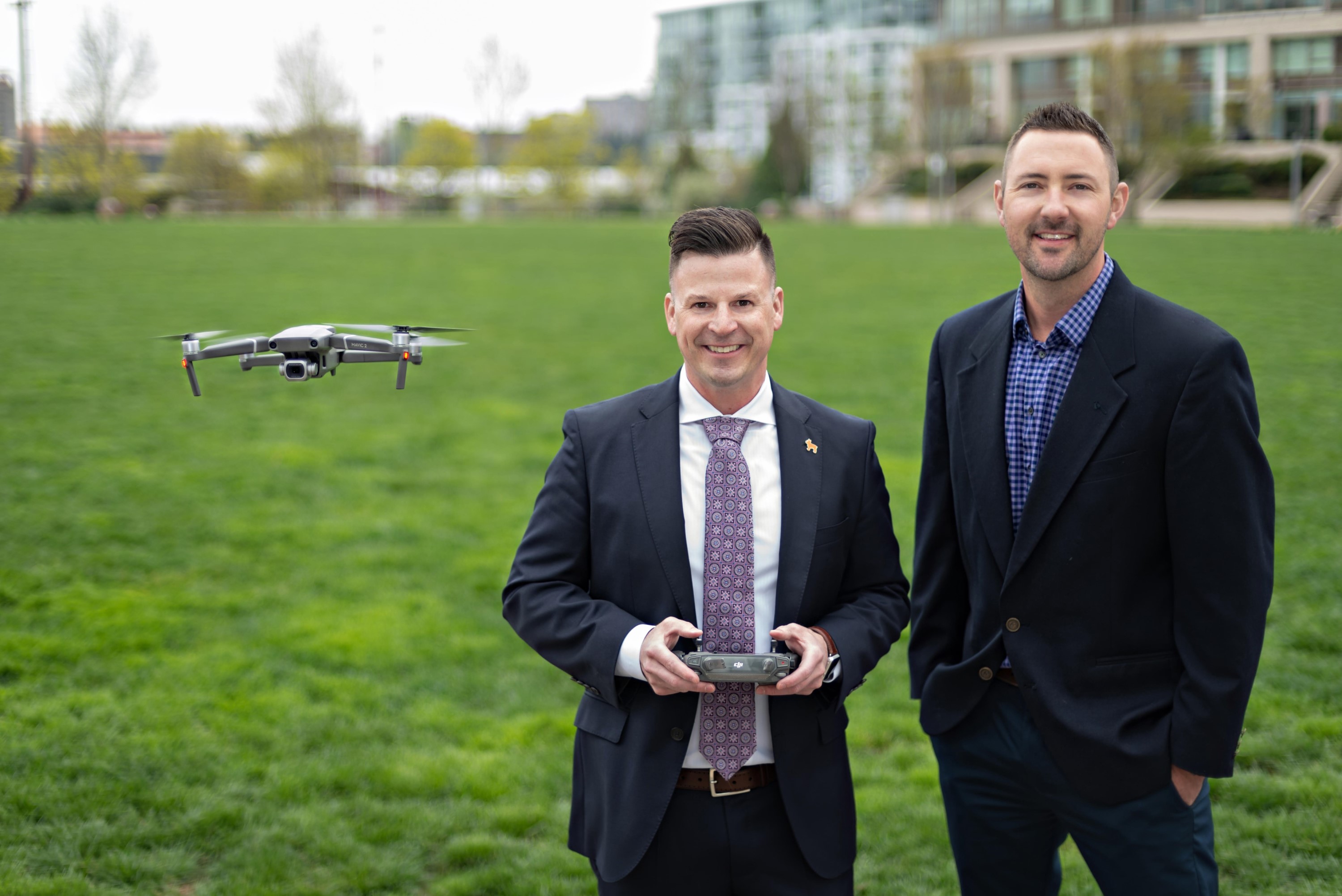 About Real Agent Now Group
Jesse & Jackson are high-touch broker's known for their extensive market knowledge and unmatched devotion to clients. Their success is based almost exclusively on positive referrals. They earn the respect of their clients by working tirelessly on their behalf and by always offering them candid advice. Get to know them better by checking out their Portland and real estate
YOUTUBE CHANNEL
.