Where to live when moving to Portland Oregon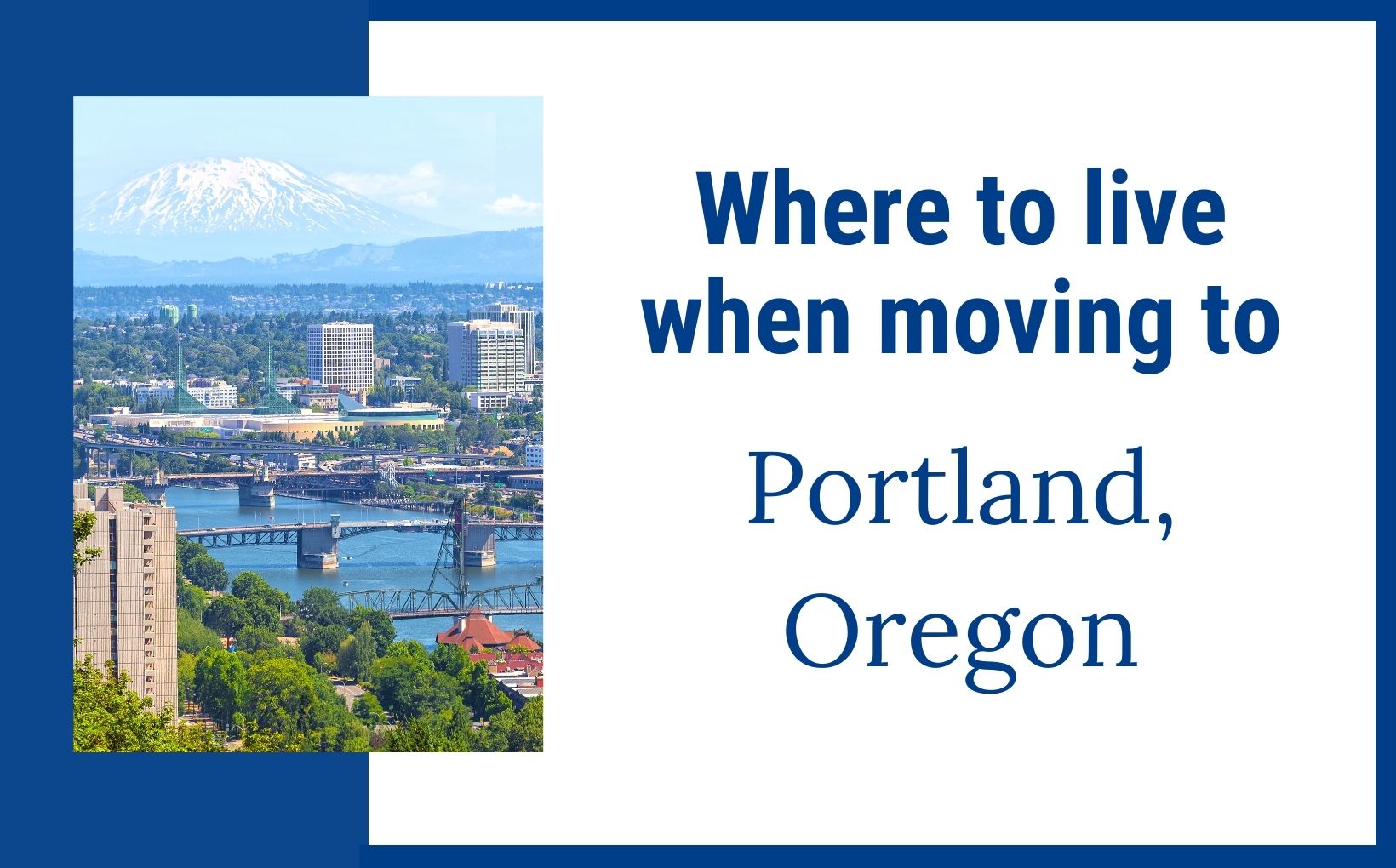 Portland, Oregon, is known for its amazing food, quirky attitude, work/life balance and endless opportunities for outdoor recreation. the city has been consistently ranked as one of the best places to live in america. Portland is also a great place to invest in real estate because of its high property values and low unemployment rate.
If you're thinking about moving to Portland, Oregon, you've got plenty of places to choose from. The thing is, there are some real hidden gems that you don't tend to find out about until you've been living in Portland for a while. In this post, we'll look into the best areas and neighborhoods to move to in Portland, Oregon. So, let's get started.
Top Neighborhoods in Portland, Oregon to move to
Ladd's Addition Neighborhood in Portland
The Ladd's Addition neighborhood in Portland has a super unique layout. A notable feature of the district in Portland is its diagonal street pattern, which contrasts with the surrounding rectilinear grid. The district is also Portland's oldest planned residential area and one of the oldest across the western United States.
Like the neighborhoods that surround it, Ladd's Addition is very walkable. Many of the homes in this area were built and are maintained in the style of Portland's famous turn-of-the-century architecture. With plenty of green spaces and lively entertainment, Ladd's addition is a beautifully unique area to live in Portland.
Laurelhurst Neighborhood
Laurelhurst is a neighborhood tucked into Northeast Portland. It is one of the most laid back areas in Portland–and that's saying something. Although there aren't as many places to eat and drink in Laurelhurst as some other parts of PDX, there are still a fair few. The homes are larger than some other areas and there are lots of great parks around here as well. If you're looking for a relaxed, quieter vibe that still has some entertainment, then Laurelhurst could be the neighborhood for you.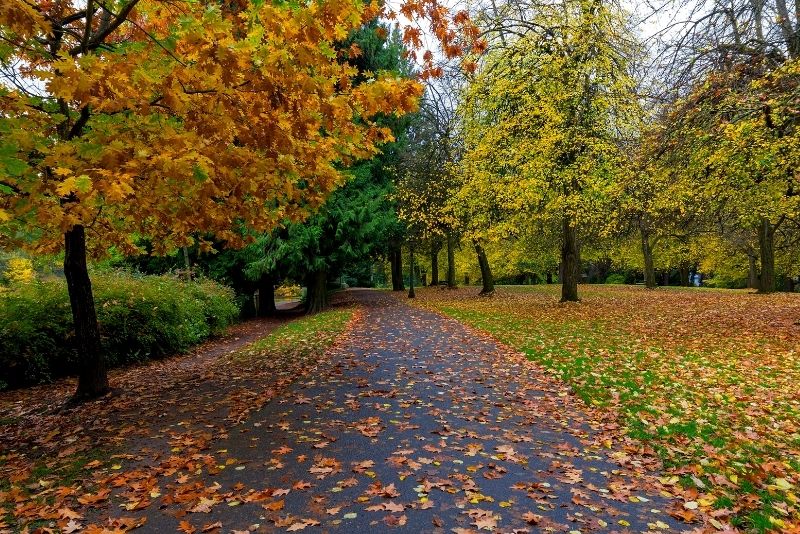 Sellwood-Moreland Neighborhood
Tucked up against the Southeast side of the Willamette River, is where you'll find the neighborhood of Sellwood-Moreland. It's an easy area to get around without needing a car and there are tons of dedicated bike lanes around here.
It's a great area for families due to its quieter vibe and proximity to loads of awesome parks. The Sellwood neighborhood has plenty of family-friendly activities so if you're looking for something walkable for you and your kids, this could be the one.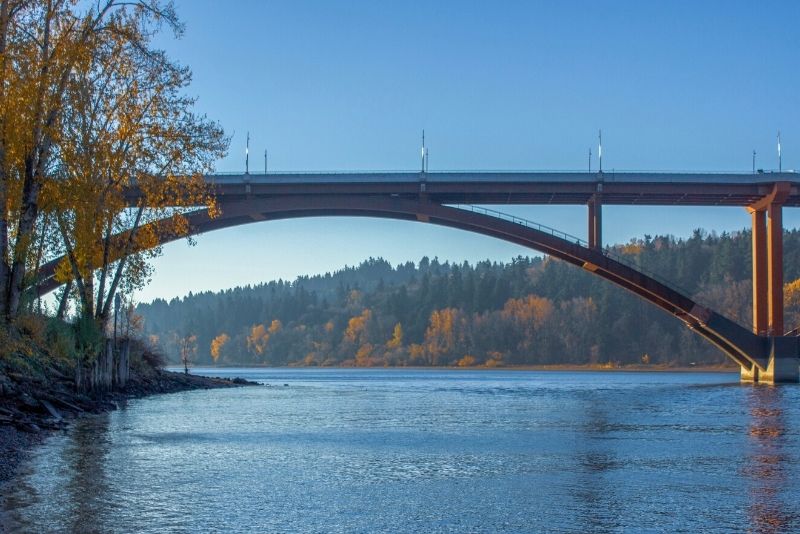 Irvington Neighborhood in Northeast Portland
Irvington is a neighborhood located within Northeast Portland that borders the Sabin, Alameda, Eliot, King, Grant Park, Sullivan's Gulch, and Lloyd Center. A sea captain by the name of Captain William Irving, who made his fortune carrying lumber between Portland and California, became the community's first and standing namesake.
As you walk down some of the streets in the middle of Irvington neighborhood, you're hit with a sense of peace, serenity and history, almost like you are walking back in time. Most of the streets are tree-lined, the yards tend to be well-kept, and the houses are big and beautiful.
The Irvington neighborhood is filled to the brim with historic houses and is one of the oldest residential areas in Portland, Oregon. You'll find homes of all different styles, from Victorian to Craftsman. Many have been lovingly restored and are just gorgeous inside and out.
Bars, parks, coffee shops, restaurants are all available in Irvington. Residents are liberal and there are a lot of young professionals in this area. The schools in Irvington are generally regarded as being among the best in the metro area.
Alberta Arts District in Northeast Portland
Again one of Portland's oldest neighborhoods, the Alberta Arts district has a very eclectic feel. It's a spot with lots of small businesses, breweries, restaurants, boutiques, coffee shops, bars, and music venues. Alberta Arts District also has an amazing list of public spaces.
The Alberta Arts District is a very cool, artsy neighborhood. The neighborhood has a relaxed yet vibrant persona. It's filled with lots of public art, including sculptures, murals, mosaics, decorated mailboxes, interesting posters and stickers stuck to lamp posts, and more. It's home to the Alberta Arts Street fair which is one of the biggest (and bestest) street fairs in Portland.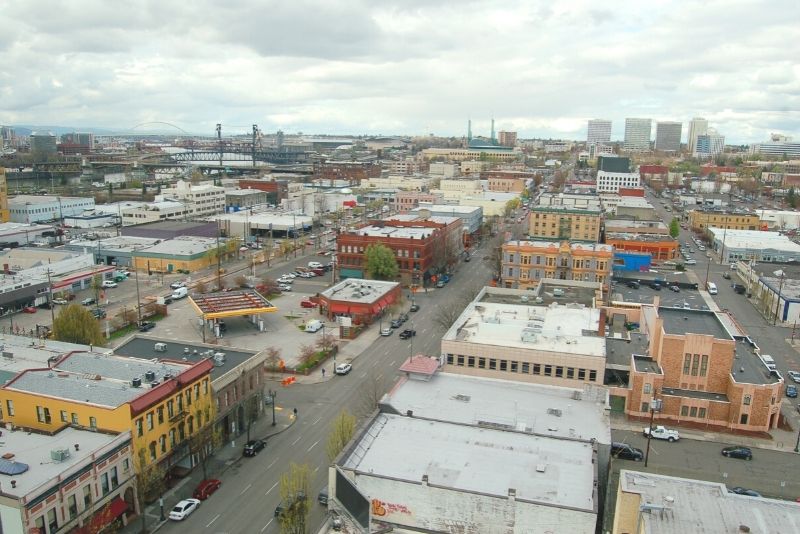 Sabin Neighborhood in Portland, Oregon
Sabin Neighborhood is a very historic neighborhood in Portland that was once the city's industrial hub. The neighborhood has some very unique homes, including Victorian style homes, Craftsman style homes, bungalows and more.
The Sabin neighborhood is located in Northeast Portland and is bordered by King, Vernon, Concordia, Alameda, and Irvington. This is a diverse and multicultural neighborhood with people of all ages and cultural backgrounds living there. On any given day you can find retirees, hipsters, young families with children or single people at home reading on the porch or walking their dog down the street.
The neighborhood is very safe and a lot of people walk around the block on their daily trips to get groceries or coffee. There are also some interesting shops nearby that have great locally made crafts, clothes, jewelry and other items.
Sabin is a diverse neighborhood where people are always out and about doing something. It is very family friendly with many parks, playgrounds, schools and lots of green space. The Sabin area has great restaurants that can be found on the east side of Sabin. There are a few good bars and music venues around the area as well. The riverfront is also in Sabin, so you can always find something to do along with other people enjoying the water views of the Willamette River.
Beaumont-Wilshire Neighborhood in Portland, Oregon
The Beaumont-Wilshire neighborhood has a strong community spirit with a historical background. Beaumont-Wilshire is a hip, artsy, diverse neighborhood that neighbors lots of other great areas to live.
This neighborhood has a few small businesses and restaurants, as well as local boutiques, and breweries. It also has many parks and green spaces, as well as a great off-leash dog park.
Hawthorne District
Located in Southeast Portland, Hawthorne is one of the more infamous spots in Portland. With Hawthorne Blvd running right through it, you'll find 20-30 blocks of endless restaurants, shops and bars. There are also a ton of great coffee shops and bars, and historic theatres such as Bagdad Theater and Hawthorne Theatre, which are two of Portland's most beloved theaters.
The Hawthorne District is very walkable and a great place to get unique clothing, food, beer, books, and people. There are tons of parks in this area too! It truly is a great place to live.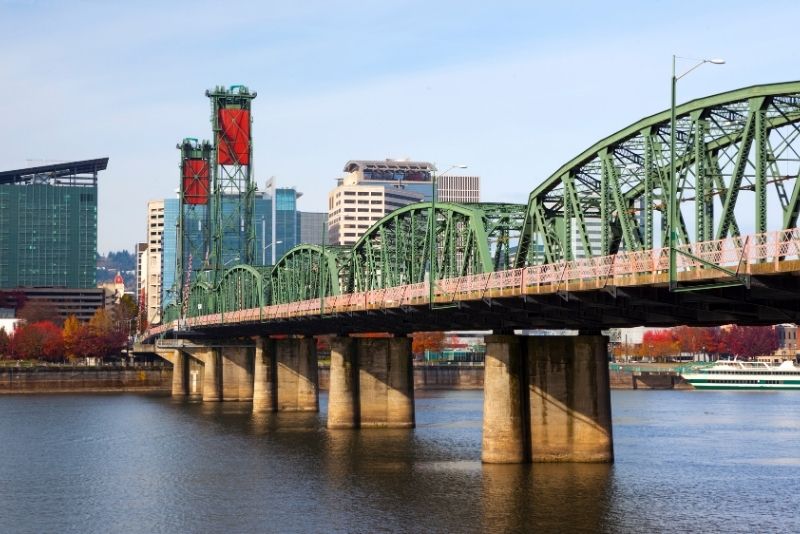 Mount Tabor Neighborhood in Portland, Oregon
Overlooking Hawthorne Blvd and many other favorite stretches of Portland is Mount Tabor. It used to be a volcano but is now inactive–so, don't worry!
One of our favorite areas in Portland, Mount Tabor is an absolutely beautiful area that's a little greener than most and still in reach of plenty of entertainment. The views here are awe-inspiring and there's a great park in the middle called Mount Tabor Park. Right in the center of the park is a beautifully serene lake as well.
Most areas of Mount Tabor are still within walking distance of Hawthrone, so you're getting all of that entertainment and quirkiness as well as the views.

West Linn, Oregon
West Linn is actually outside of Portland by about 10 miles. South as the crow flies from Downtown Portland and just over the river from Oregon City, which was the end of the Oregon Trail.
Living in West Linn is a great experience for anyone who appreciates the outdoors. This beautiful suburb has plenty of parks and green spaces. There are also lots of very popular hiking trails here which will take you through some of the most beautiful areas you've ever seen.
Troutdale
Also a little further out, but this time to the east is Troutdale. If you don't need to be right by downtown, Troutdale offers very scenic living for much less. You're surrounded by sprawling green spaces and in close proximity to Portland's locally infamous Edgefield hotel, music venue, pool, and bars.
In the eastern parts of Troutdale, you can take a stroll down to the Sandy River to enjoy picnics, views, swimming and some incredible fishing. There is also easy access to Interstate 84, which will get you into downtown Portland in about 15 minutes. You are still very close to all of the major shopping centers as well so it really doesn't matter how far it feels like from downtown Portland because Troutdale is only about 16 miles away.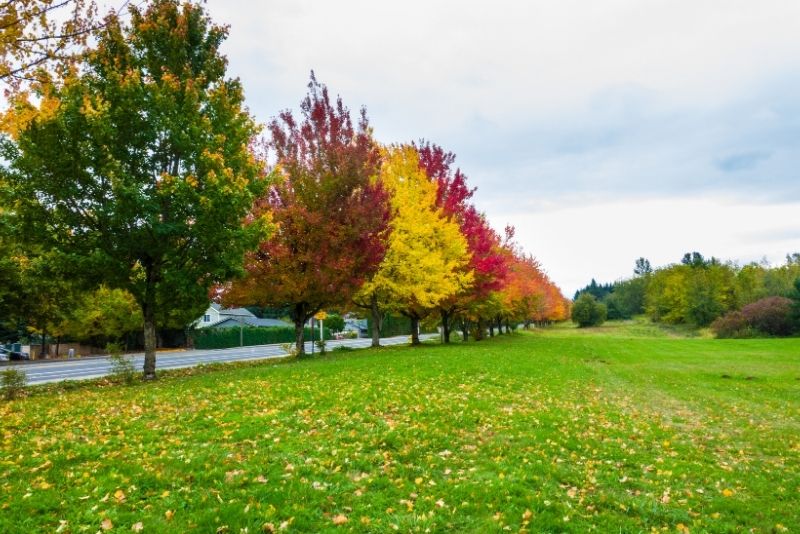 Fairview Neighborhood
Looking for an older home with lots of character? This area may be what you're looking for. Fairview is all about the history of Portland. The homes here were built during the early 1900s and they are very well maintained. There are a lot of older trees and you have lots of mature landscaping which give this area a unique feel unto its own.
There you have it. Above are some of the best places to live when moving to Portland, Oregon. It's really up to you and your lifestyle as to where you decide to end up.
Thinking About Moving to Portland, Oregon?
If you're thinking about moving to Portland or Southwest Washington, make sure you give us a call, shoot us a text, or send us an email. However you want to get a hold of us, we got your back when buying a home in the Portland metro.
Need help moving to Portland OR?
If you're thinking about moving to Portland OR, we can help you find your perfect home in the right neighborhood for you. If you have questions about moving to Portland, feel free to call, text, or email Jackson Wilkey or Jesse Dau.
P.S. Join your local peers!
Join our active Facebook group to get to know the city & the real estate market better
Or message us to day with your questions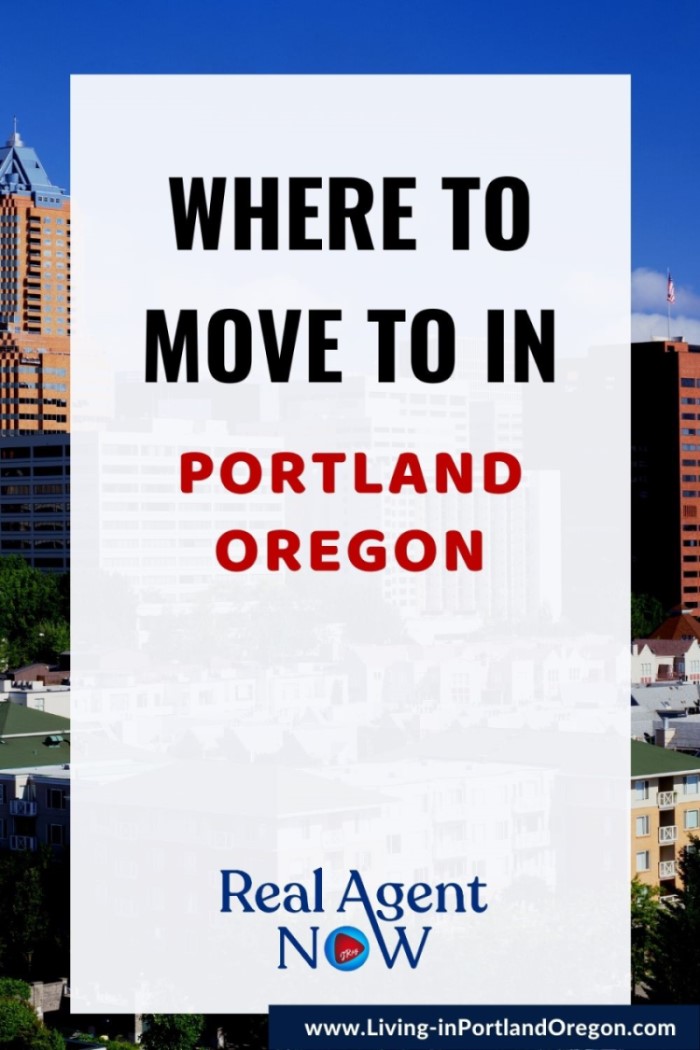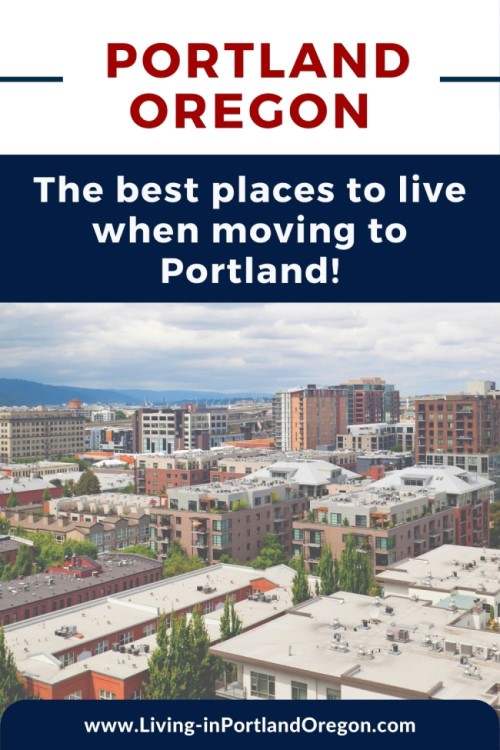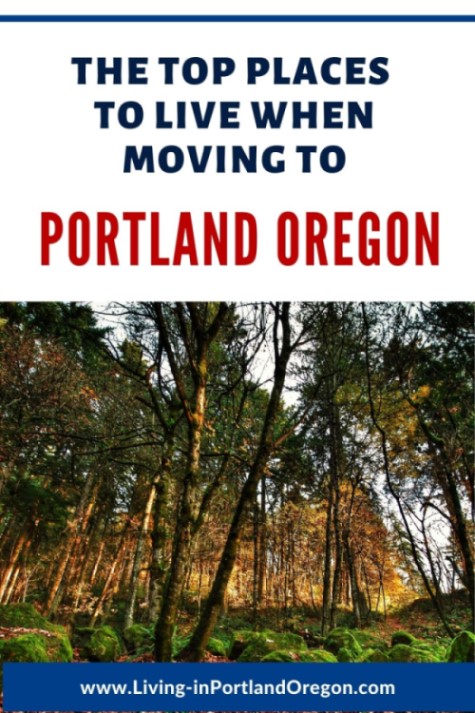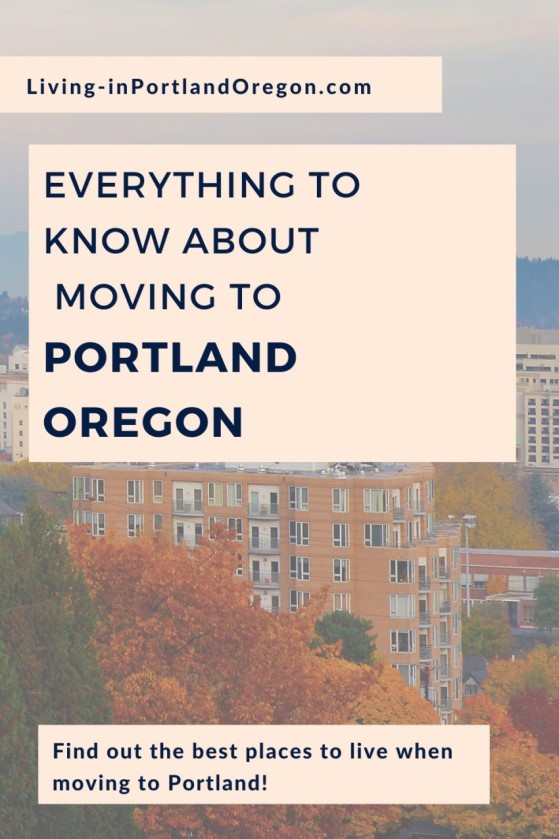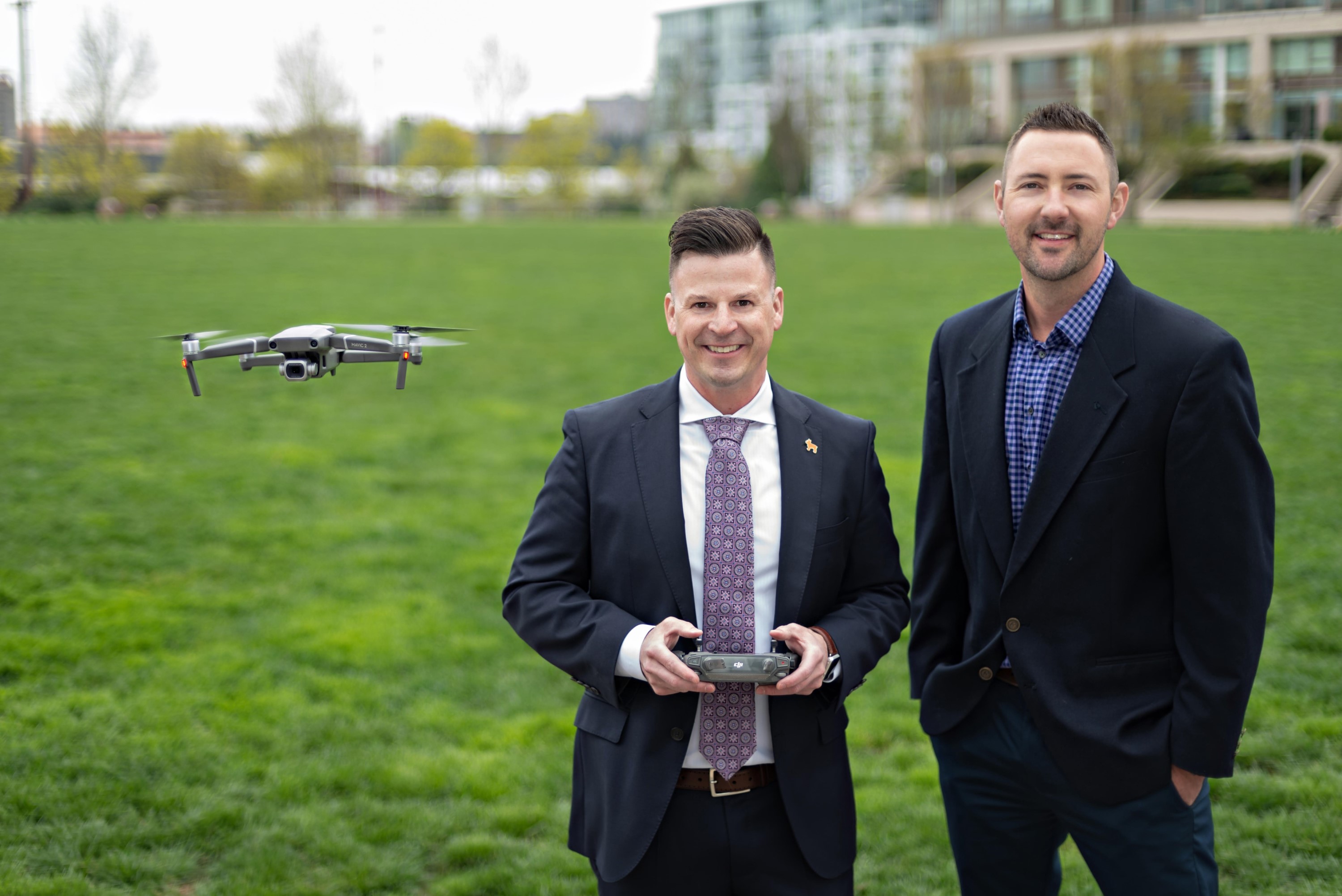 About Real Agent Now Group
Jesse & Jackson are high-touch broker's known for their extensive market knowledge and unmatched devotion to clients. Their success is based almost exclusively on positive referrals. They earn the respect of their clients by working tirelessly on their behalf and by always offering them candid advice. Get to know them better by checking out their Portland and real estate
YOUTUBE CHANNEL
.