Living in Canby, Oregon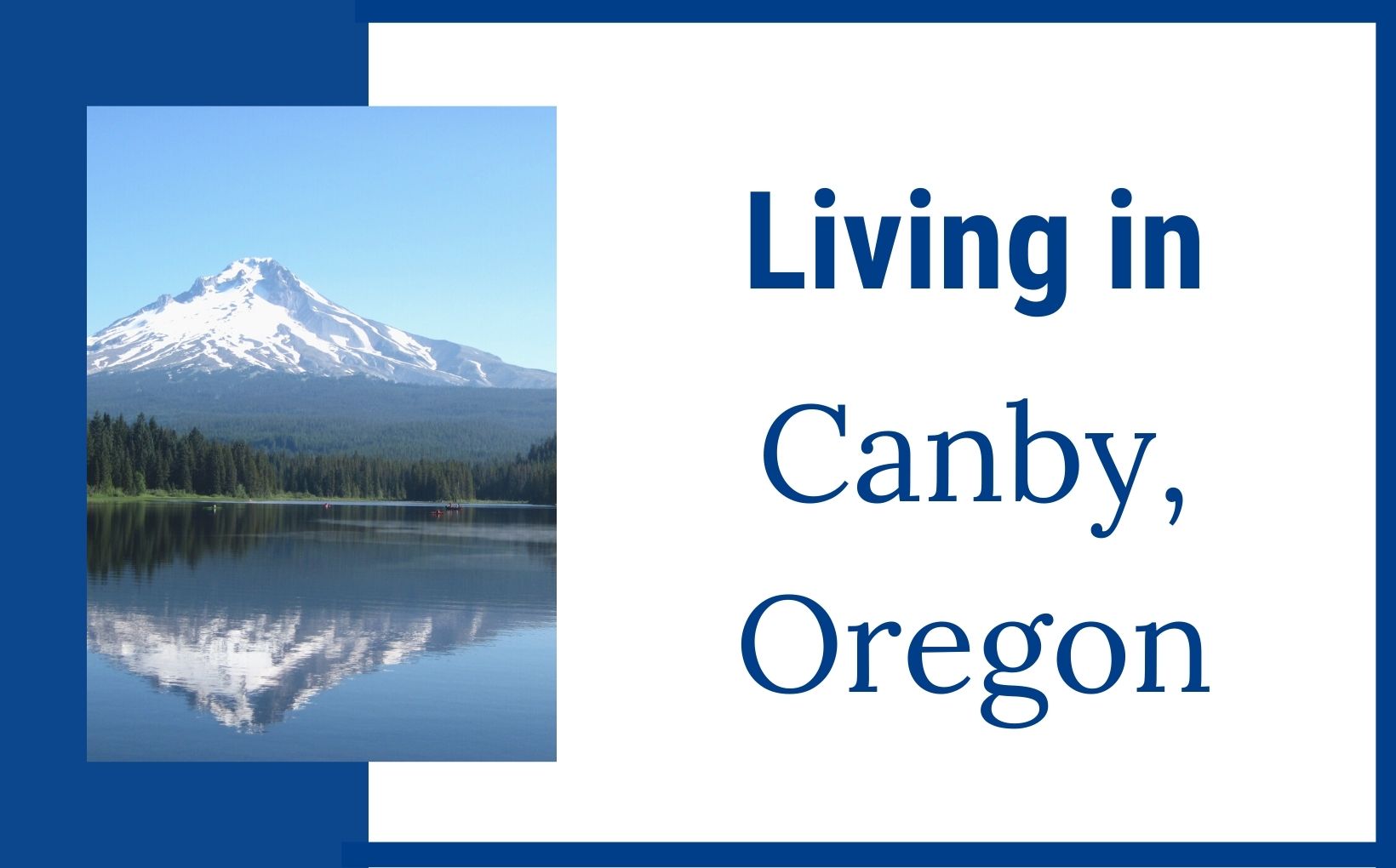 Ever thought about moving to Canby, Oregon? If you've been searching for alternative places to live in Oregon, you've come to the right place. So, let's start with living in Canby, Oregon.
It's a gorgeous place to live, but if you're thinking about moving to Canby, you might be wondering what the general vibe is. In short, it's a historic, community-based town with stunning country views all around, and it's just now starting to gain notoriety as one of the best places to live in Oregon. In Canby, you're getting the Oregon countryside paired with an even more laid-back vibe.
If you've been considering moving to Canby, or any area in the greater Portland Metro, read on to find out why you might want to or why you might not.
Where is Canby, Oregon located?
You'll find Canby quietly nestled in between Portland and Salem. More accurately, it's 30 miles north of Salem and just 21 miles south of Portland.
To the north, the magnificent Willamette River passes through the small yet vibrant city of Canby, and to the south is all the small-town charm of Aurora, Oregon. The stunning Molalla River borders the city in question on the south and west sides.
Homes in Canby, Oregon
Canby still has some of its older historic homes, but it also has a massive expansion of new builds. Some of these new builds are already there and available for purchase, but there are many more on the way. You'll even find some really nice custom homes and opportunities to build your own custom home in Canby.
Your average home price in Canby, Oregon is $380k. When you compare that to Portland's average home cost of $420k, that's a 33% savings. You're also getting a lot more bang for your buck in Canby, especially if you go for one of the brand new larger homes with a big enough lot size to swing a cat or two.
Transportation in Canby
As Canby is a little farther out from the capital city of Portland, its public transport system is definitely worth researching. While it doesn't have anywhere near as many options as Portland, Oregon, Canby is a smaller area and it's much easier to get around. So, you've got to weigh your pros and cons on that one.
The City of Canby has its own bus system called the Canby Area Transit (CAT). The service connects with TriMet buses in the Oregon City Transit Center and with the Salem-Keizer Cherriots bus system in Woodburn, OR. Canby is also served by one route of South Metro Area Regional Transit (SMART), the bus division of the City of Wilsonville. Unfortunately, CAT buses do not run on weekends or major holidays. However, one major bonus for people who rely on the bus system is that the CAT offers free twice-daily public Dial-a-Ride bus rides to and from its shopping centers.
History of Canby, Oregon
Named after Edward Richard Sprigg Canby, a general in the Civil War, Canby is steeped in some pretty interesting history. Lined by the Molalla and Willamette Rivers, Canby was once the meeting place for tribes of local Indians. Before its official naming, Canby was originally known as Baker Prairie. Baker Prairie was a wide open space amidst miles of dense fir forest.
When transitioning from its original name, the year of 1868 was absolutely pivotal for the forming of the Canby we know today. 1868 was the year that Joseph Knight and his four sons moved to Baker Prairie and built many local structures, including one of the main general stores. The family also served in many official capacities including postmaster, school clerk, sheriff, druggist, blacksmith, carpenter and more. One of the sons spent his time running the druggists and thus aptly became known as Charlie "Doc" Knight.
A couple of years after all this ruckus, in 1870, one of the area's major land owners, Philander Lee, sold 111 acres in order to facilitate the building of a legit 24-block city for $2,960–all which he had bought some years before under Squatter's Rights. But before he signed the papers, Lee insisted land would be sold for the creation of the town only if the streets were broad enough for two yoke of oxen and a wagon to turn. To make sure the measurements were right, Lee Philander's son, Albert, rode their wagon with two oxen down the proposed streets, measuring the diameter of the turn to be 80 feet. This measurement became the width of Canby's original streets. To give you an idea of what that means, the average Portland City street is just 20-32 feet wide.
Canby was incorporated on February 15, 1893, making it the second oldest city in Clackamas County. From this point, as the city grew so did it's available crops and Canby became a hub for agriculture; serving grain, hay, potatoes, dairy products, turkeys, flax, prunes, rhubarb, asparagus, berries, nuts, livestock, lumber, bulbs, flowers, and nursery stock.
As of the 2010 census, there were 15,829 people, 5,647 households, and 4,129 families living in Canby. Many of the early buildings, farmhouses, barns, and homes that were present in the original 24-block town still exist today, giving Canby the feel of the old-school railroad town that it is.
Things to do in Canby
The Clackamas County Fairgrounds are located in Canby, where the annual Clackamas County Fair and Rodeo has been held since 1907. One of the largest events of the year, the Clackamas County Fair and Rodeo is a week-long event with family-friendly activities like amusement rides, livestock exhibits, competitions, live entertainment from three stages, local handmade goods and produce, and a Professional Rodeo Cowboys Association Rodeo. And… it's a helluva lot of fun. Rodeo cowboys from all over hit this part of the circuit with pride and admiration.
Canby is also home to International Reptile Rescue, formerly known as Hart's Reptile World. The organization rescues all members of the reptile family, including turtles, tortoises, lizards, snakes, alligators, and crocodilians. They also offer public lectures in libraries and science museums. Hell, you can even book them for birthday parties.
The Canby Farmers Market is one of the best in the state–and that's saying something. It has a plethora of local goods including fruit, veggies, flowers, coffee, cakes, and crafts as well as live music, beer and wine tasting. So pretty much everything you need from a farmers market you'll find at the Canby Farmers Market. They're open every Saturday from September 30th and with the coronavirus pandemic they are now operating as a drive through market. After seeing the drive-thru method work successfully at markets in Portland and Oregon City, that clever precaution was put in place by the city in May of 2020.
Where to Eat & Drink in Canby
Although Canby is a smaller city, it has tons of great places to eat. Local favorites include all the Momiji Japanese Restaurant, Pappy's Greasy Spoon, Chapala Express, El Chilito, Thai Corner Cuisine, the Wild Hare, Fultano's Pizza, Puddin' River Chocolates, Ebner's Deli, Cutsforth's Marketplace, Dar Essalam Moroccan and African restaurant, Gwynn's Coffeehouse, Wayward Sandwiches, Oaxaca Bakery, and Biscuits Cafe.
Some of the local favorite places to drink in and around Canby are The Wild Hare Saloon, Backstop Sports Bar and Grill, FOB Taproom, Route 99 Roadhouse, Nuevo Vallarta, Double Aught Roadhouse, Aurora Colony Pub, Roxy's Island Grill, Boston's Pub & Grill, McMenamins Wilsonville Old Church & Pub, the Salty Rhino Pub, The Highland Stillhouse, and the Oregon City Brewing Company.
A contributing member of Oregon Wine Country, Canby has access to amazing local and surrounding wineries. St Josef's, for instance, is a family-owned winery with year-round tastings, seasonal winemaker's dinners, winery events, summer music events, and the can't-miss Fall Grape Stomping Festival. They have a gorgeous vineyard with views for days and awesome wine to go with it.
Just outside of Canby, Postlewait's Vineyards and Whiskey Hill Winery is another must-visit whet-your-whistle destination. They have a gorgeous outdoor seating area, fabulous tasting room, and a killer Pinot Noir. The views here are absolutely breathtaking, which makes it one of the most popular wedding venues in the area. Since the pandemic hit, they've taken their ever-so popular cooking and wine pairing classes online. Held live via Zoom, you'll get a bottle of wine sent to you before each class begins and they take you through how to cook three different meals that complement the variety they sent. Pretty. Damn. Cool.
From Canby, it's also just a 20-minute drive to Tumwater Vineyards (and other mighty-fine West Linn establishments). Their Vineyard is located on Pete's Mountain, an estate community with an outstanding Golf Club, and it's also where many of the Portland Trail Blazers live. The winery has a great little tasting room that they call the Barrel House. The Barrel House was designed to look like an authentic old barn with a striking timber frame, and it's every bit as impressive as it set out to be. The magical thing about Pete's Mountain is it gives you pretty much a 360 view of the Portland Metro, including unbeatable views of Mount Hood.
Thinking About Moving to Canby, Oregon?
If you're thinking about moving to Canby, reach out to us, and we'll use our team's extensive knowledge to help you find the right fit. So, give us a call, shoot us a text, send us an email or even send the pigeon carrier. However you want to get a hold of us, we've got your back by moving to Canby, Oregon.
Need help moving to Portland OR?
If you're thinking about moving to Portland OR, we can help you find your perfect home in the right neighborhood for you. If you have questions about moving to Portland, feel free to call, text, or email Jackson Wilkey or Jesse Dau.
P.S. Join your local peers!
Join our active Facebook group to get to know the city & the real estate market better
Or message us to day with your questions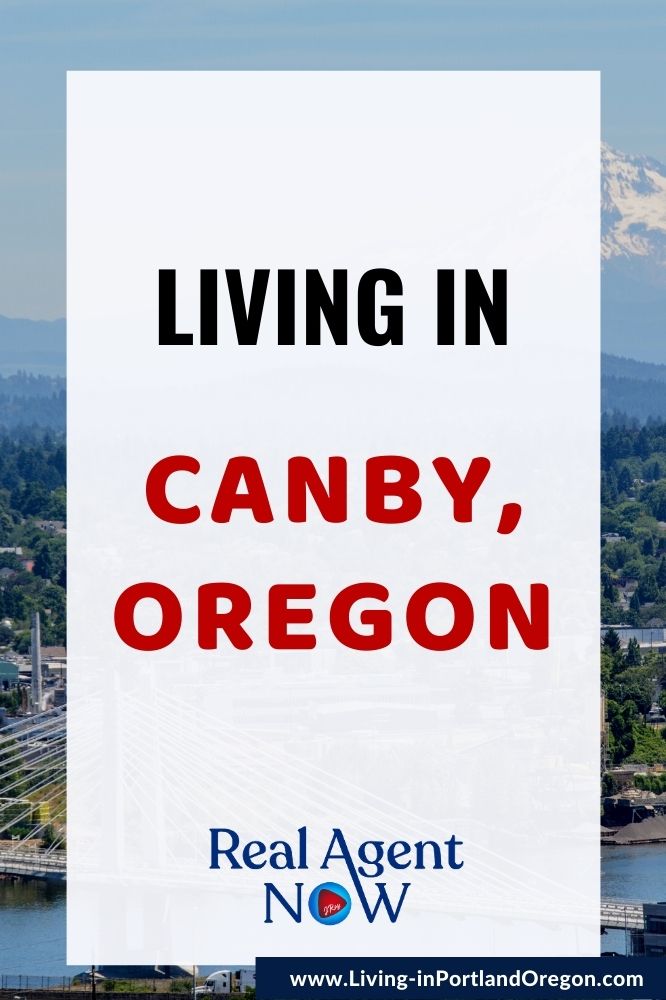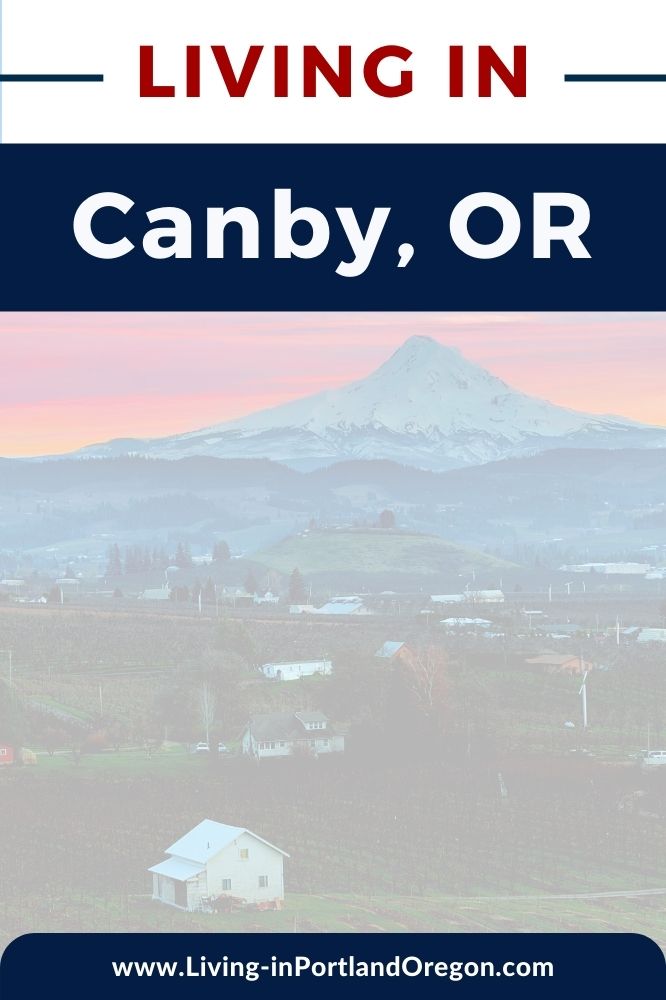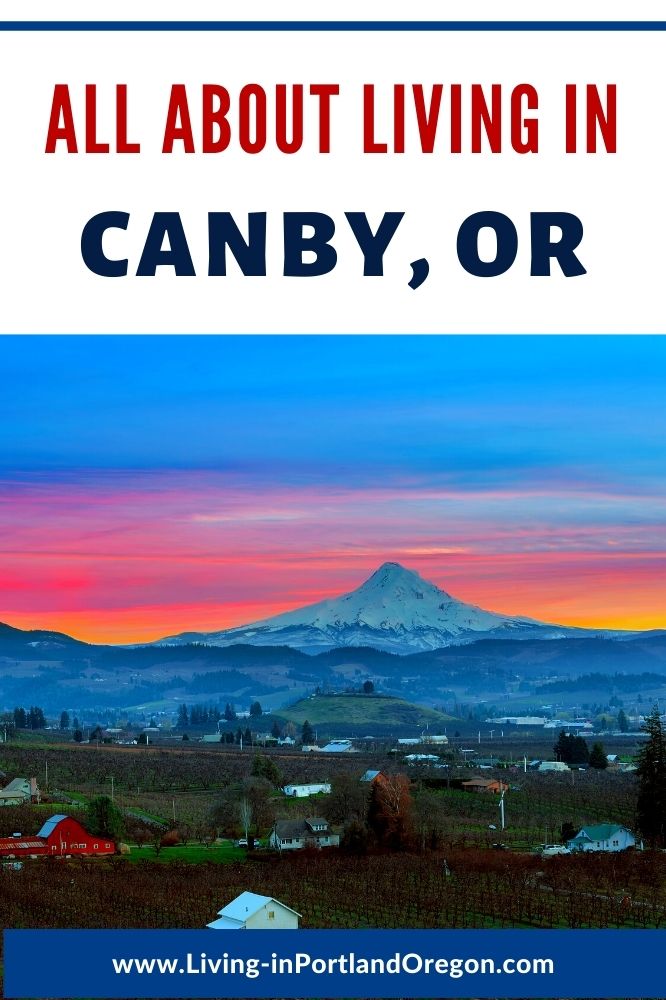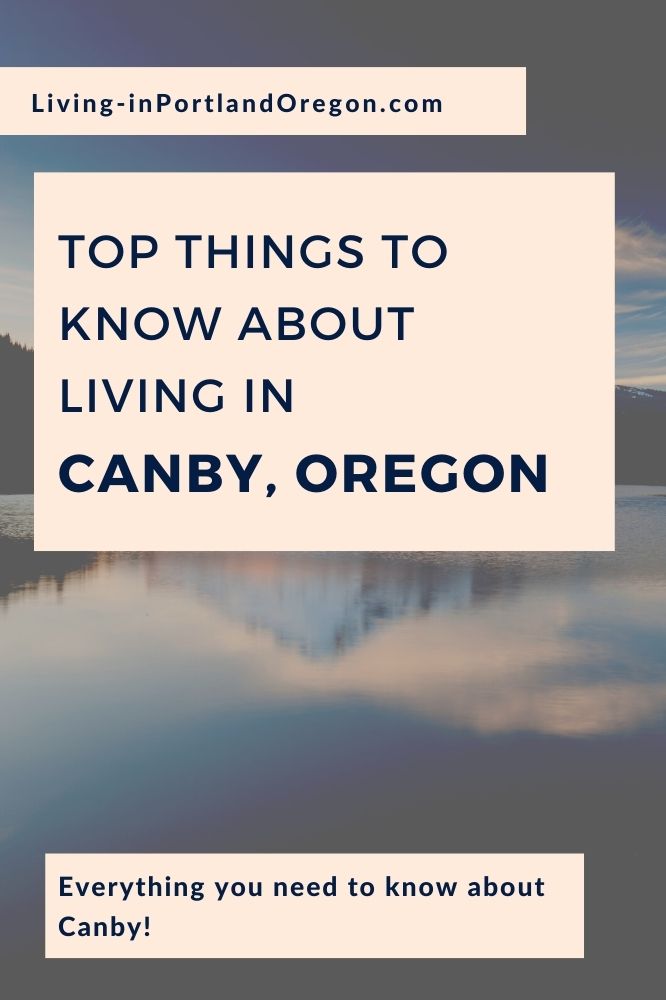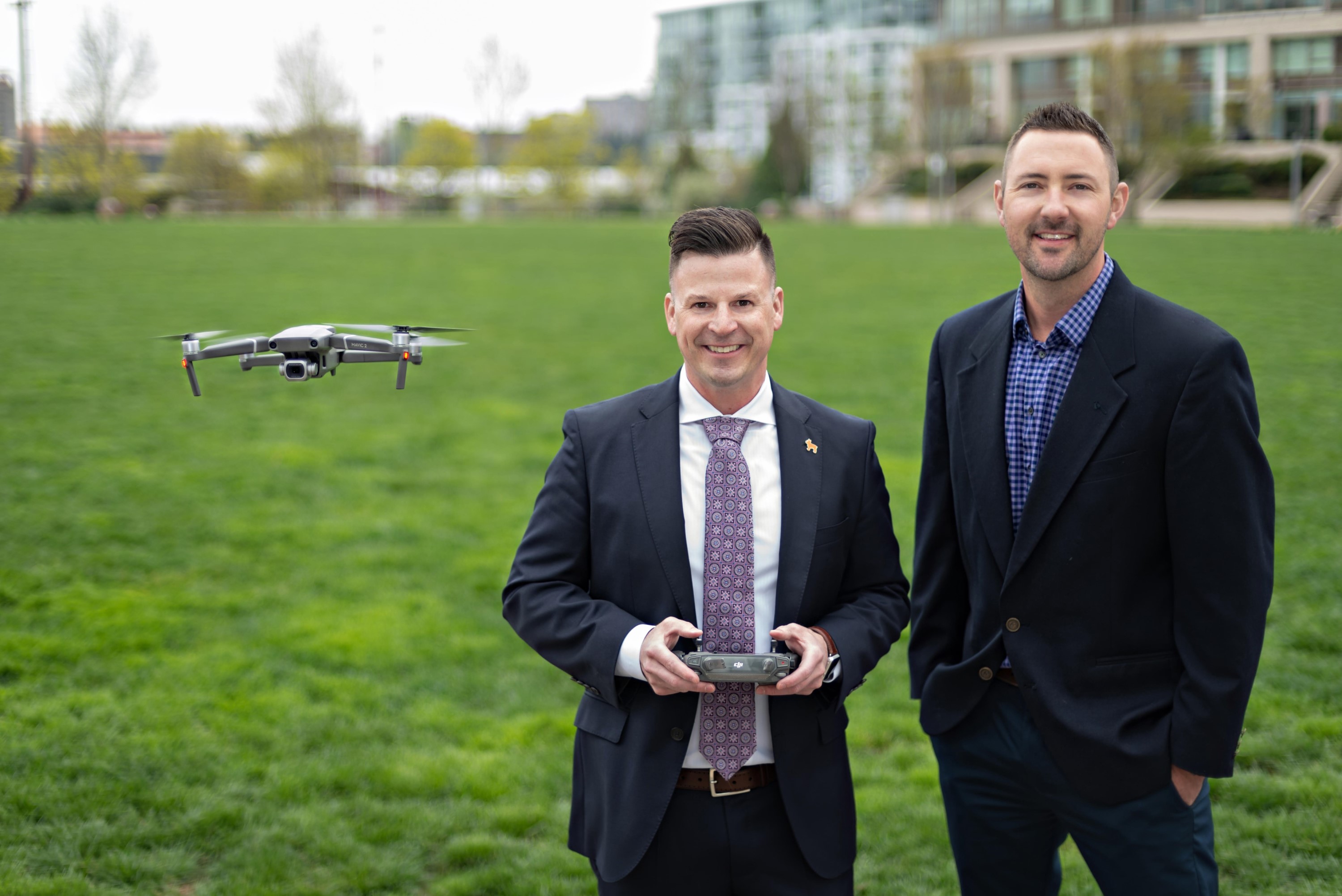 About Real Agent Now Group
Jesse & Jackson are high-touch broker's known for their extensive market knowledge and unmatched devotion to clients. Their success is based almost exclusively on positive referrals. They earn the respect of their clients by working tirelessly on their behalf and by always offering them candid advice. Get to know them better by checking out their Portland and real estate
YOUTUBE CHANNEL
.