10 Things You Need to Know about Living in Portland, Oregon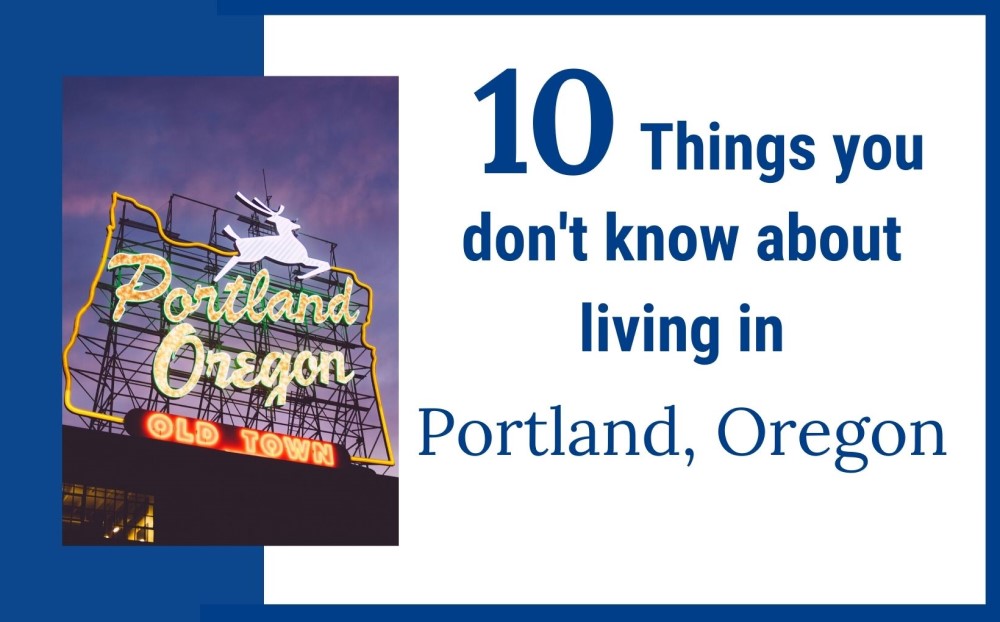 In this post, we're going to answer the question Why should you live in Portland, Oregon? To do that, we will discuss 10 things that you absolutely must know about living in Portland, Oregon. Before moving to Portland, you're going to be hearing all sorts of different things about the City of Bridges, the City of Roses, Beervana, Stumptown, Rip City, PDX, and Portlandia. And that's because Portland has multiple awesome personalities.
You may be stuck on the stereotypes of Portland right now, and we wouldn't blame you for that. Portland is one city that you have to see to understand. Even a long visit will barely scratch the surface of what this place is capable of. This place has hidden passageways, secret clubs, legit password-protected speakeasies, a membership-based Whiskey Library, one of the nation's largest urban forests, the world's smallest park, and the treasure who is The Unicyclist. In short, this place is a wonderland if ever there was one.
1. Is Portland Right for You?
So, the first thing you need to figure out about Portland, Oregon, is does it fit you and your lifestyle? Does Portland have what it takes to be your next abode? Let's dig into that a little.
If you've heard anything at all, you've obviously by now heard that Portland has incredible food. It is a foodie town for sure. Not only that, but you have coffee shops, microbreweries, regular-sized breweries, bars anywhere from the weird and wonderful to the down right exclusive, award-winning vineyards, and one hell of a view, no matter which way you cast your eyes.
The darling of the Cascade Mountains, Portland sits nestled into the Columbia and Willamette rivers. A short drive from Portland in any direction will take you on an adventure not like the other. To the West, you have the idyllic Oregon Coast and the second-to-none Oregon Wine Country. Up North, you have Washington state and it's incredible amenities. East will take you out to Portland's unbelievable scenic backdrop; Mount Hood, and South will take you to more National Forests than you can shake a branch at. There are tons of parks, bridges, trails, forests, and an abundance of bicycle paths. If you love outdoors, you've got a full deck of all that is nature here in Portland, Oregon.
But what if you're the type of person who loves a great downtown scene? Well, Portland has that covered as well. The downtown scene here is phenomenal. Some of our favorite areas are Northwest Portland, Nob Hill, the Pearl district, Providence Park; where the Portland Timbers play, NW 23rd, and Slabtown.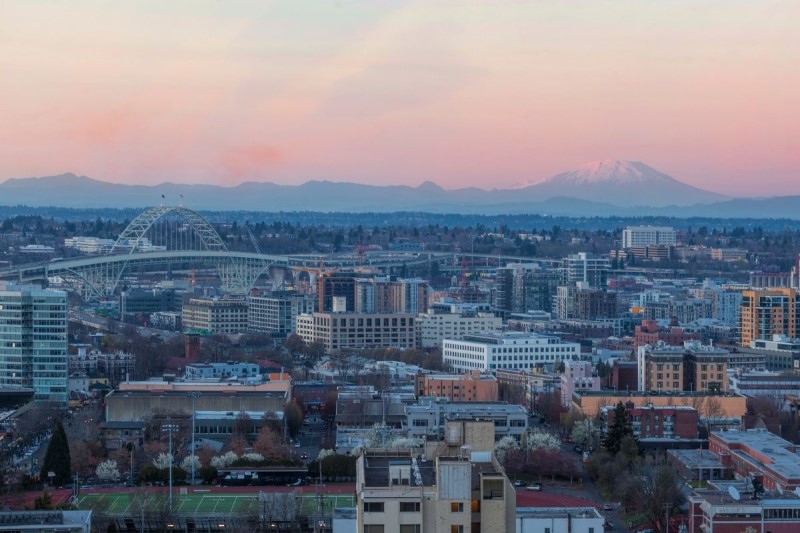 Looking for a thriving art, theater and music scene? Unsurprisingly, Portland has that too. The Pearl District is full of small, independent art galleries. Prolific performances take place at the historic Arlene Schnitzer Concert Hall "The Schnitz" in downtown. One night you have up-and-coming bands playing iconic venues such as Revolution Hall and the Doug Fir Lounge and another night huge bands playing at the Moda Centre. If you're up for a laugh, you've got intimate Venice Beach-style comedy clubs still played by all the Greats.
Each of Portland's five districts has a completely unique vibe, and you should absolutely check each of them out before settling for one. There is something for every personality type, lifestyle, age, and budget. You've got the super outdoorsy type mingling with the suits, and often one Portlandian can and will encompass both of those types. Portland has a way with people from every walk of life.
2. + 3. Portland's Strong and Diverse Job Market
So the second and third point (that's how important this is) you must know is that if you're moving for a job, you've got a lot of great choices. Most people don't know that Portland has its own version of Silicon Valley, which has been coined Silicon Forest. Yes, our tree-lined tech corridor plays host to some massive brand names. AirBnb, Tektronix, Xerox, IBM, Apple, Amazon… you name the tech company and they likely have a presence here. This is something that's great for both employers as well as employees, because we attract some of the best talent from around the nation.
With rapid expansion, exports and imports, and so many people moving to Portland, there's a lot of new construction around here. With that, you've got trade work in manufacturing. And with the high quantity and extraordinary quality of new-build homes in Portland, there is a ton of need for electricians, plumbers, concrete workers, roofers, surveyors, and all other manner of construction jobs. It can take you anywhere from 4-12 weeks to find a residential electrician in Portland.
If you're thinking about developing houses in Portland, you'll want to start building your dream team as soon as you can. Certain elements of site jobs can also run longer in Portland because of the moisture in the air. This can be great for balancing a lot of construction jobs at once, but something to watch out for if you're financing or developing projects.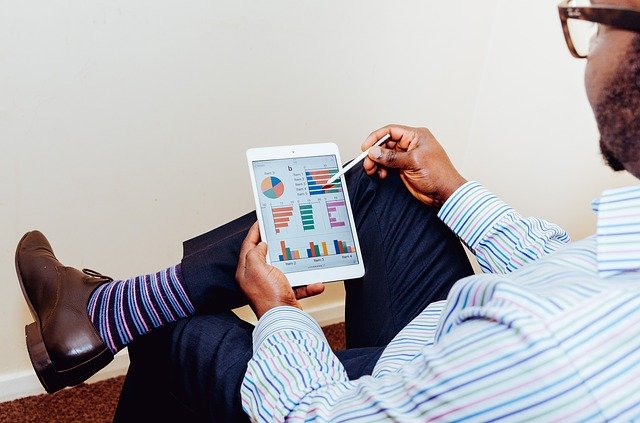 If you're in the medical field or looking to start a career in medicine, Portland is one of the best places you can be. Our huge multi-faceted hillside teaching hospital, Oregon Health & Science University (OHSU) employs over 15,000 people and covers an extensive array of specialties. OHSU is in Southwest Portland, right by downtown. To get up to the hospital campus, employees, students and training staff can take a free state-of-the-art air tram. OHSU isn't the only top medical care facility in the area. We have plenty, which is great for people wanting to work in medicine, but obviously also great for when medical care is needed for a family member.
If you're in sports, clothing, or creative, the Portland Metro has jobs in those fields, too. We have the Nike World Headquarters, Adidas, Columbia, Under Armour, and more. If you're working for Nike, you could and almost definitely will be working with some of sports' biggest names. For example, Michael Jordan has an entire building dedicated to him and an incredible budget to go with it. So, if you're a designer, you've got all that to play with. And it's not just working directly for these companies, almost every design agency, 3D printing shop, ad agency, and architect in Portland has had dealings with one of these names. Art, design and culture fuel the very being of this city.
4. Salaries
The fourth matter to consider is that the salaries in Portland are quite a bit lower than bigger cities on the west coast. When you relate that to the cost of living in Portland, you'll almost always see that Portland isn't just a little less expensive but a lot less expensive than it's larger counterparts. Also, the salaries really aren't that low in PDX. They are, in fact, 9% higher than the national average. Pair that with a relatively low cost of living for all of the perks you're getting, and you do much more than break even.
The median home price in Portland is right around the $450k mark, and that totally depends on the area you want to live in and work in as well. If you consider a more realistic view, which would be an average range as opposed to just the median cost, you're looking at around $350k as a starting point for a home in a good area, and that can go up to around $800k, as a mid range.
With great jobs, higher than the national average salaries, lower cost of living, and still having all of those awesome amenities, Portland, Oregon, is one of the most affordable, if not the most affordable cities on the west coast.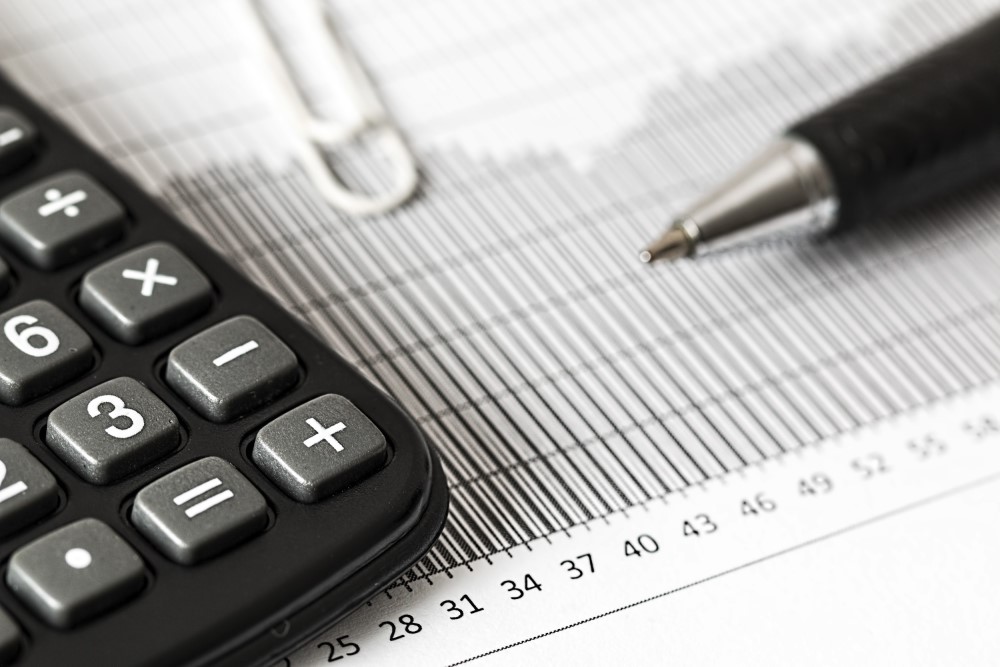 5. Finding a Job
Ok, this is a big one when it comes to Portland in general. People move to Portland, and not knowing that the system works a little differently here, can go without a job for a few months. In the last few points, we mentioned that there are plenty of opportunities here, but you have to know how to work that system to your benefit.
Generally, unless you already know people, the best way to start for most jobs in Portland is by finding a recruitment company that covers your niche. It's different from the staffing agency style recruitment you'll find in many parts of California. Portland has lots of more tailored, and very friendly, recruitment agencies. Once you start building a rapport with a recruiter here in Portland, doors will open. It's the best way to get a job geared towards your talents, skills, and career goals. In Portland it is, for lack of a more poignant phrase, all about who you know. People take getting the right job and the right candidate for the job pretty seriously around here. Not to mention that the success of our infamous work/life balance depends on people having and being the right fit.

If you link with a good recruiter, their whole job is to place you in the best job. Period.
6. Weather
The sixth thing you need to know about before moving to Portland is the weather. We've talked about this before, and you've probably heard about the weather in Portland, so we don't want to keep kicking a dead horse. We want to talk about what's really going on with the weather here in Portland.
During the winter months, November to February/March, it's basically going to be pretty gray and drizzly out. You will get some snow as you get up to the higher points of Southwest and Northwest Portland, but it only lasts for a day. As far as school goes on snowdays, the kids usually get the morning off but very rarely need to take full days off of school.
Once we move into spring, you'll still see some light rain. One major benefit of the rain is that these are some of the most stunning springtimes you will ever encounter. We do average 150 days of rain, but a lot of that's in the morning when you wake up to drizzle or some mist. Having said that, we do have some straight-up rainy days.
As you get into warmer weather, the 80s and 90s, you'll be in for some incredibly nice summers. Honestly, it'd be surprising if you'd ever seen something quite as beautiful as the Pac Northwest in the summertime.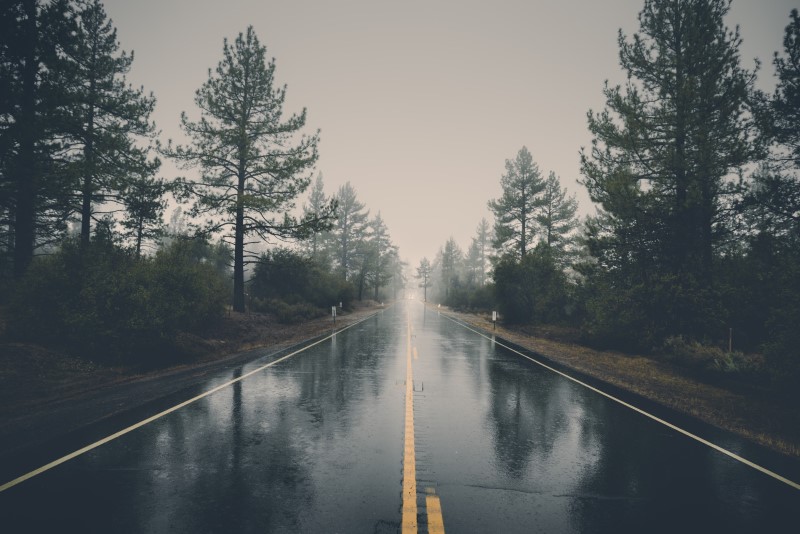 7. Portland Housing Market
The seventh thing you need to know about when moving to Portland is the housing market. Is it slowing down? Is it just a matter of time until it tanks? As trendwatching real estate agents in Portland, we can say that waiting for a crash wouldn't be the greatest idea. Yep, there was a housing bubble burst some years ago, but that absolutely does not look to be in the cards again any time soon. In fact, we're getting multiple offers on just about everything.
What we're starting to see is kind of a Slingshot Effect. A lot of people really want to get to the Northwest, to get to Portland, and as everyone manages to finally make that move, that's continuing to drive up home sales and drive down housing inventory. So, demand stays high. And, it isn't getting any less popular anytime soon.
In short, the housing market in Portland is still going crazy and we see not one sign that that's going to slow down, even amidst a world pandemic. In fact, the Portland housing market consistently gathers fresh steam.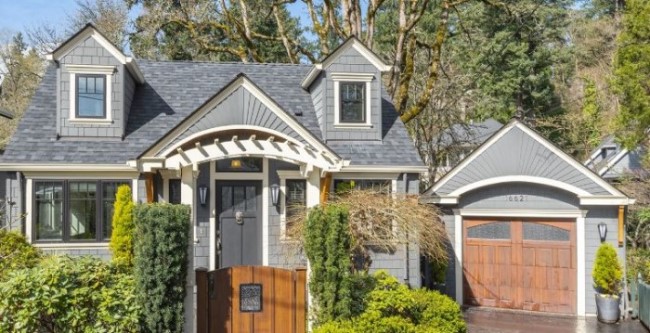 8. Traffic
Ok, onto the eighth gem of knowledge about living in the Portland Metro. With all these people moving to Portland, the traffic has grown too. You're going to hit rush hour traffic in a few places (like the Interstate 5 corridor from North Portland to Vancouver). If you're taking any of the main arterial roads going into or through Downtown Portland, that can be pretty brutal. For instance, if you're trying to get from the West side, like Beaverton, over to Southeast or Northeast Portland, or even into downtown at the right time of day, you're going to hit that traffic. And, a super honest word to the wise, the 26 can be an absolute nightmare.
Having said that, people who come from larger metropolitan areas such as Los Angeles or San Francisco laugh at what Portland calls rush hour. We've taken people from Los Angeles on a Tour de Portland and they're like, "Oh, we're still moving. Cool." So, even in rush hour traffic, you'll still go 15/20 miles an hour. Every once in a while, it'll slow down to what seems like a complete stop, but that doesn't last long.
We like to say that wherever you are in Portland, there's never a drive much longer than 30 minutes. Where this turn of phrase doesn't work is if you're stretching from somewhere like the Portland airport all the way down into the lower ends of Sherwood. That's on the more extreme end where you're going to take closer to 45-50 minutes.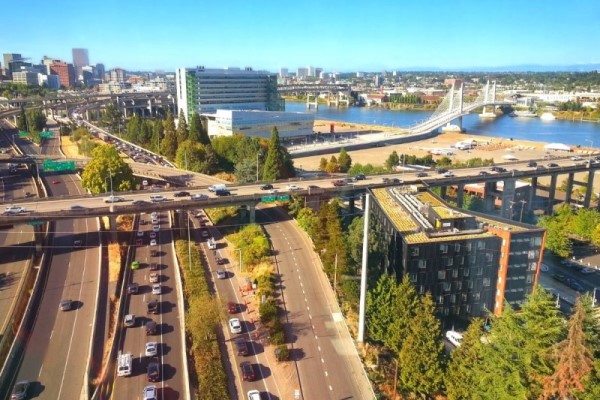 Since COVID hit, we're starting to hear many companies say that people can continue to work from home even after the pandemic has passed. So we might even see the amount of traffic simmer down now.
Traffic is one more reason that we really like to help people find a place where they want to be. Most important is finding a house and area that suits a person's or family's lifestyle, and if we can make the commute easier, we'll always do that too. As real estate agents in Portland, we really, truly love what we do. And so, we're super into taking the time to find everything that our clients want when moving to the Northwest.
9. Things to Do in Portland, OR
Number nine, and this is one of our favorite parts of living in Portland, is that there is so much to do here and it's all so close together. And we're not talking just bars, restaurants, and coffee houses. In Portland, you get to go out into nature whenever you want. Drive 30 minutes in any direction and you'll have a different flavor of nature. You've got trails, rivers, lakes, creeks, practically vertical hikes (ahem, Dog Mountain… we see you), bike trails, and National Forests.
You can hike the Sandy River Delta Trailhead or have a picnic at the waterside Glen Otto Community Park and float down the Sandy River back into town, all in one day if you wanted.
Head down south, or almost anywhere just outside the city, and you'll find camp spots all over which only cost around 20 bucks a night. Try to compare that to Carlsbad beach in North County So Cal–not a chance you're spending so little to get so much. With your camping spot, you get these outstanding views and you also usually get really, really tidy campgrounds, plus a big metal fire pit, showers, and squeaky-clean bathrooms. These places are absolutely amazing.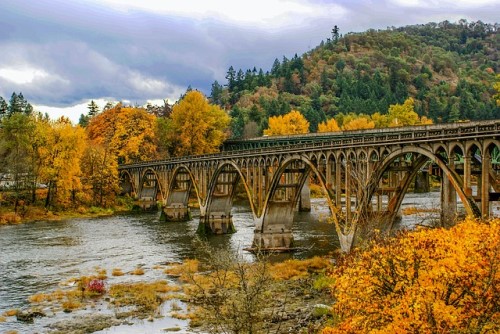 Just recently, we camped at the base of Mount Hood at a place called Timothy Lake, and it was absolutely breathtaking. You are literally sitting at the base of Mount Hood, this giant snow-covered mountain, at around 85 degrees in mid-September. It's an incredible feeling to have the view of the snow along with a warm day at ground level. You can hit the crisp, fresh mountain water of the lake to go fishing for Steelhead, swimming all day or boating at your leisure.
There are so few places that you can go from having lunch downtown to getting lost (in a good way) in national forests, rivers, lakes, mountains, or hiking trails within just 30 minutes or less. Portland truly is an amazing place to live.
10. Having a Support System
That leads us right into number 10 on our list of things to know before moving to Portland. What you absolutely must know about Portland, Oregon, is that moving here can be difficult. Once you've done it, it can feel like an achievement. Having somebody to be your eyes, ears, and boots on the ground is so pivotal to making your move less stressful. So, when we say you can literally call us days, nights, weekends, whenever, we mean it. We care about people. We have teams all over Portland, Southwest Washington, Bend, and the coast. We have you covered and we can help you with your move.
So the number 10 thing you need to know is if you are thinking about relocating to anywhere in these areas, you've got to give us a call, shoot us a text, send us an email. Days, nights, weekends, it doesn't matter when–we've got your back when moving to the Portland Metro.
Need help moving to Portland OR?
If you're thinking about moving to Portland OR, we can help you find your perfect home in the right neighborhood for you. If you have questions about moving to Portland, feel free to call, text, or email Jackson Wilkey or Jesse Dau.
P.S. Join your local peers!
Join our active Facebook group to get to know the city & the real estate market better
Or message us to day with your questions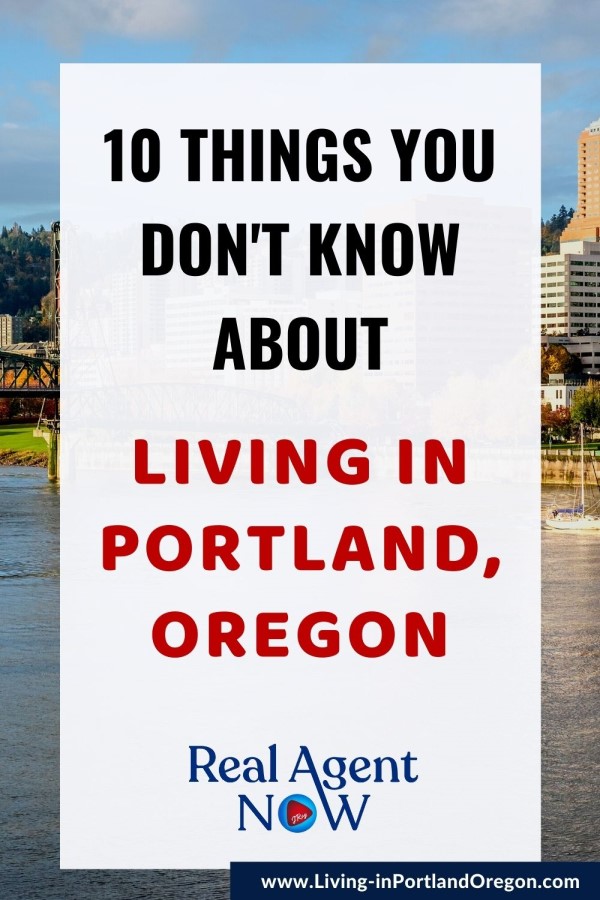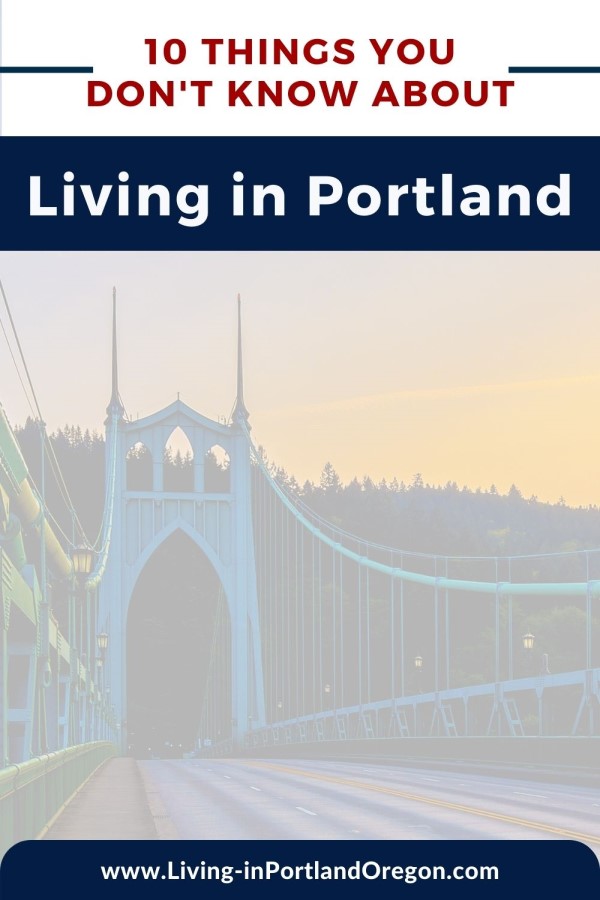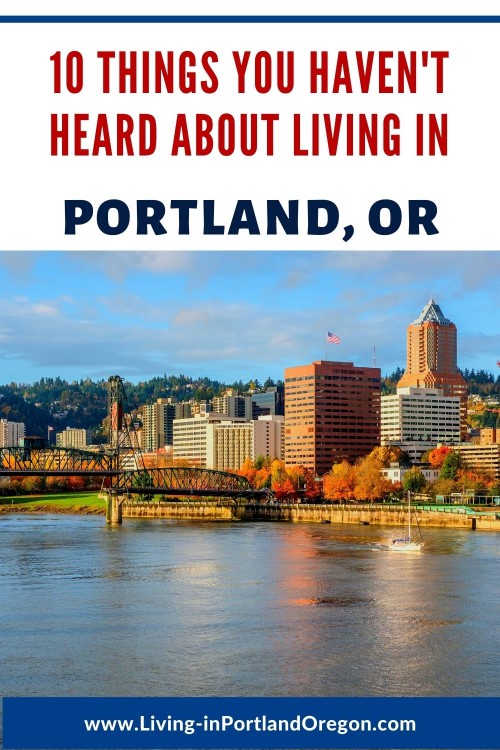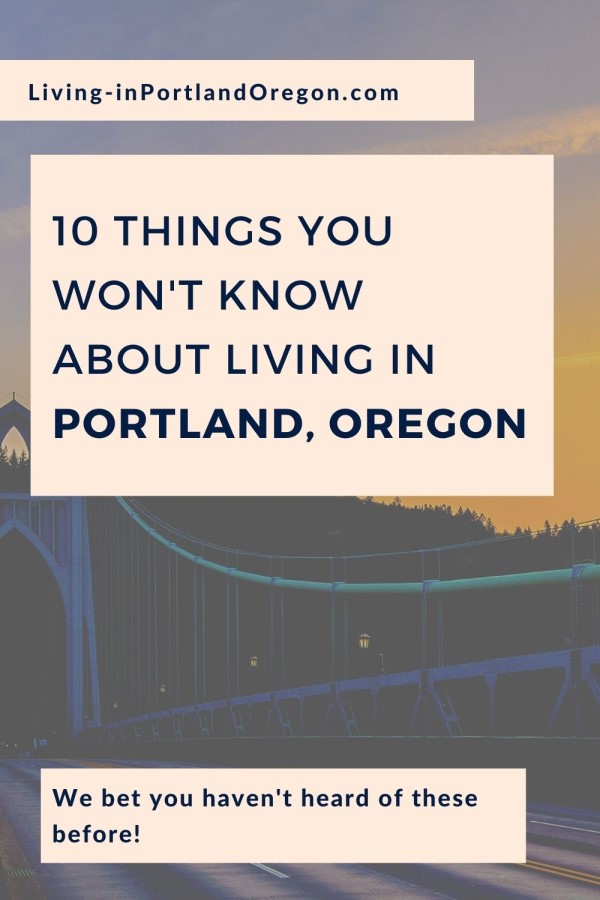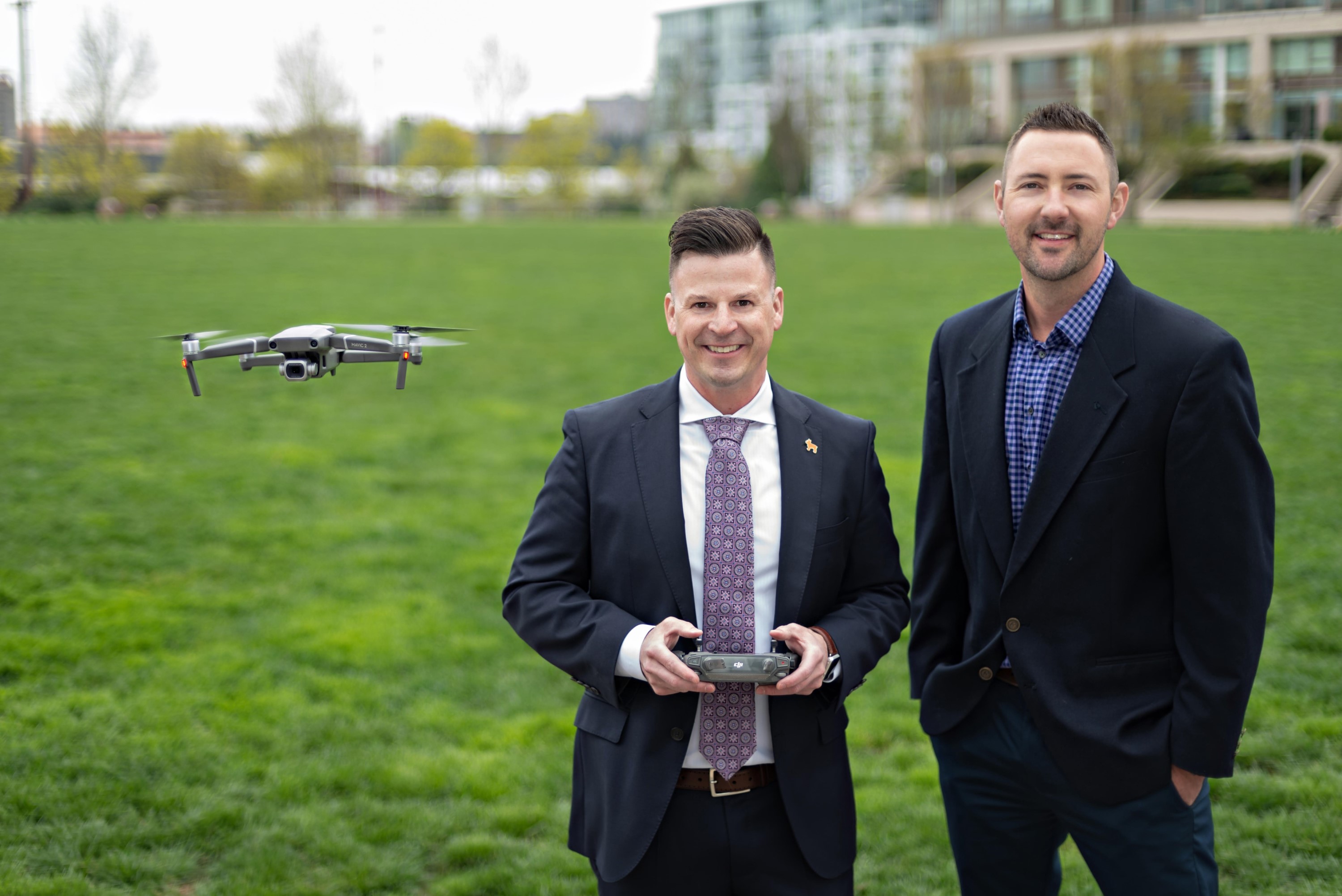 About Real Agent Now Group
Jesse & Jackson are high-touch broker's known for their extensive market knowledge and unmatched devotion to clients. Their success is based almost exclusively on positive referrals. They earn the respect of their clients by working tirelessly on their behalf and by always offering them candid advice. Get to know them better by checking out their Portland and real estate
YOUTUBE CHANNEL
.