How much money you need to buy a home in Portland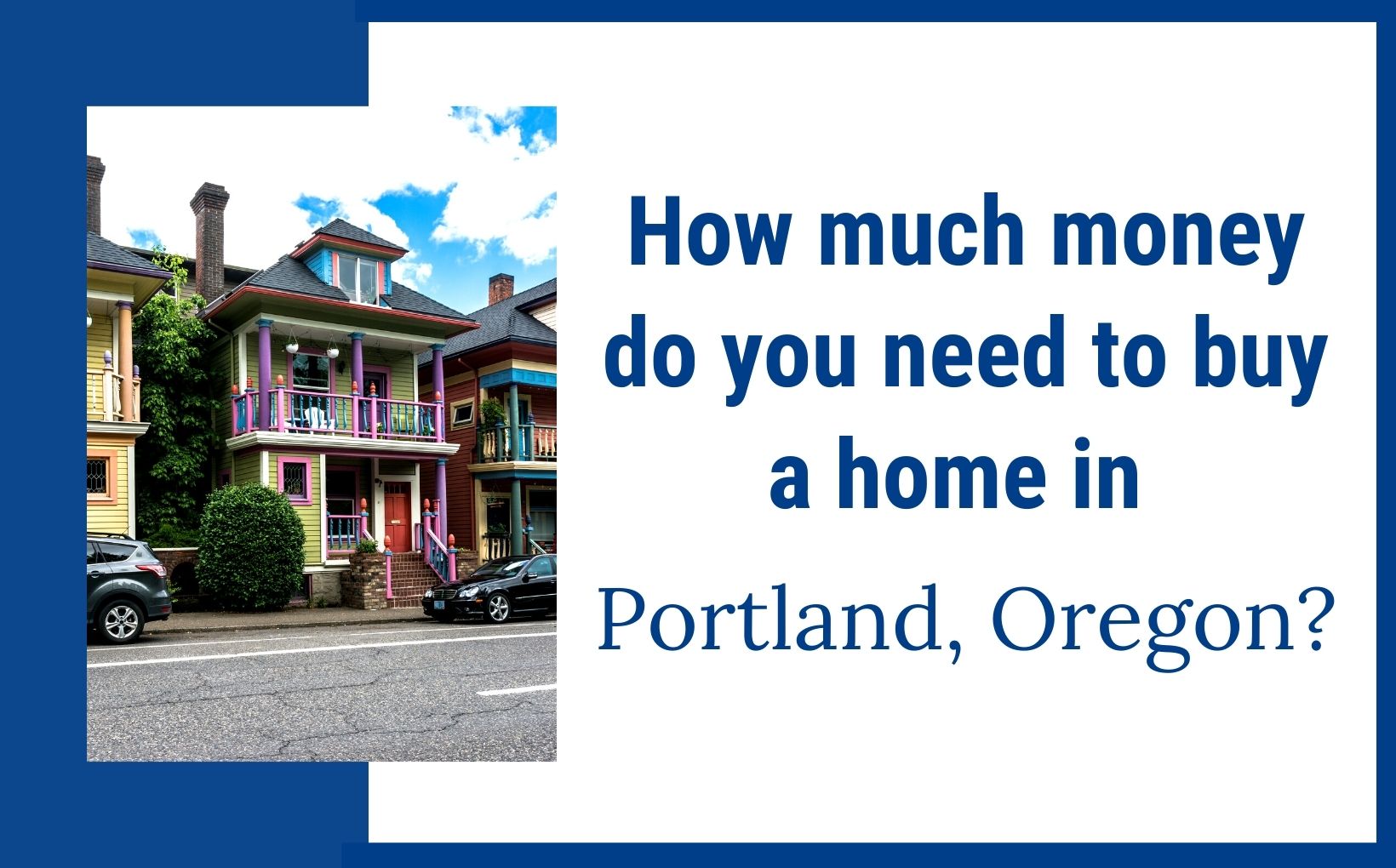 Types of Home Loans
VA Loans
Veteran's Affairs (VA) loans usually offer zero down payment and 100% financing to veterans. The requirements for VA loans, in most cases, will be one of the following:
The applicant has spent 90 consecutive days in active service during wartime

Has served 181 days of active service during peacetime

Served 6 years in the National Guard or Reserves

Or is the spouse of a service member who died in the line of duty or due to a service-related disability.
According to our preferred lender, Addison Nett of New American Funding, one of the biggest misconceptions about VA loans is that they're time-consuming and difficult to obtain. How does this myth affect a veteran trying to buy a house?
Well, it's actually quite common for the sellers and the selling agent to not even select VA financing as an option. This is because many sellers and their agents believe that VA loans are headache-inducing and will slow the sale of the home.
With the right lender, VA loans are just as easy as any other loan. Knowing that this can often be a problem for veterans, a good lender will proactively introduce themselves to the seller's agent and take time to explain the actual truths about VA financing. Addison says that this extra care is much more common with a local lender than it is with a national lender, "we simply take some time to explain what the truths are" he notes, "that's where having boots on the ground really serves you."
FHA Loans
Federal Housing Administration (FHA) loans let borrowers put down 3.5% of the purchase price of a house.
FHA loans are secured by the Federal Housing Administration. The major benefit of FHA loans is that they allow buyers with credit scores as low as 580 to qualify for a down payment of 3.5%. Down payments under 20% of the cost of the house are subject to an upfront mortgage insurance premium (MIP). Different from the PMI required on some conventional loans, MIP is put in place to protect the lender if a borrower defaults on their loan but it comes with an initial fee as well as a monthly fee.
Similar to PMI, the MIP is in addition to regular house insurance and any other special insurances.
The MIP has two costs.
1. Firstly, the MIP has an upfront premium (UFMIP) of 1.75%. The upfront payment can be rolled into the FHA loan to be paid off on a monthly basis until the balance of the upfront payment is satisfied.
2. The second fee associated with this type of lender insurance is a monthly fee that's typically 0.85% of the loan amount.
In the long run, an MIP is not necessarily more expensive than the PMI on a conventional loan (which can range from 0.5% to 2%). Each type is calculated on a case by case basis.
If you received your FHA loan before June 2013, you are eligible for MIP cancelation after five years as long as you have 78% LTV/equity of 22% in the property, and as long as you made all payments on time. For homeowners with FHA loans issued after June 2013, the requirement for removing MIP is that you refinance into a conventional loan and also have a current loan-to-value ratio of 80% or more.
Conventional Loans
Contrary to popular belief, conventional mortgage loans can offer down payment options as low as 3% to 5%. The way these differ from FHA loans is that they require a credit score of 620 or above, whereas credit scores can be as low as 580 for FHA. In many cases, if you do qualify for an FHA loan, but your credit is above 620, you might get a better rate with a conventional loan (and be able to go as low as 3% down instead of 3.5% down).
If you're planning on putting down less than 20% of the value of your new home, your lender will require private mortgage insurance. To remove PMI, your loan to value ratio (LTV) must be 80% or greater. This means that you're subject to PMI until you've paid 20% of the value of your home. Once you hit that magic ratio, the lender is required to remove your PMI.
There is, however, a little-known way to speed up the PMI removal process. If your home has appreciated in value enough to bring your loan-to-value ratio up to 80%, you can request to have PMI removed. This request must be in writing. Another main requirement is that you must have a good payment history. Your lender may ask you to certify that there is no second mortgage on your home. Your lender might also request an appraisal, and require that you use their appraiser (for a fee).
USDA Rural Loans
U.S. Department of Agriculture (USDA) loans are available for qualifying low to moderate-income households. Eligible applicants may build, rehabilitate, improve or relocate a dwelling in an eligible rural area. The program provides a 90% loan note guarantee to approved lenders in order to reduce the risk of extending 100% loans to eligible rural homebuyers.
So, at the end of the day, you can still get 100% financing because the lender provides the remaining 10%. More information on eligibility requirements for USDA rural housing loans can be found here.
FHA Rehab Loans
If you've found a property with great bones but it needs a little TLC, rehab loans could help you out. There are two types of FHA rehab loans and those are the standard 203(k) and the limited 203(k). Both allow you to pull the money for rehabilitating the home as part of your initial mortgage loan. The standard 203(k) will allow almost any type of repair or improvement. In many circumstances, it will even cover the reconstruction of a demolished home, as long as the original foundation is still in place. Repairs must cost at least $5,000, and you will need to hire a 203(k) consultant who will assess whether the project is financially viable, they will also oversee the work being done.
The limited 203(k) can be used for smaller projects that won't require structural changes.
These loans do not carry the consultant requirement or the minimum repair cost requirement, but the amount you can borrow is more restricted. The limited 203(k) can be used to repair flooring, windows, doors, siding, heating and cooling systems, plumbing, electrical systems, decks or outdoor patios, roofs, and gutters. It can also be used for some upgrades that will increase the value of the home.
Documents Needed to Buy a House in Portland, OR
Paperwork will usually be requested in bite-sized chunks when you buy a home. You will submit initial paperwork, and the lender will then usually ask for any additional backup information to support your original documents.
It's important here that you're as thorough as possible when providing documents so that the process isn't slowed by the lender having to make more requests for detailed information. Much as most people would when lending out money, the lender wants to get a holistic view of your regular income, financial situation, and the way that you handle your finances. They want to be able to evaluate the amount of risk they're taking in providing a loan.
To be able to paint your financial picture, lenders will usually ask for tax returns, bank statements, pay stubs, other income, letters to explain any irregular income such as a monetary gift, credit score information, rental history, a copy of your ID, and potentially some other documents.
But you're moving… so how will you provide pay stubs for a job you haven't even started yet? All that most lenders need to see is an offer letter from your new job showing your compensation structure.
What if you have fairly extreme debt?
Another common discussion is debt.
We work with Addison Nett of New American Funding because he knows the market and the right people.
Regarding people who are wanting to move to Portland and purchase a house but are concerned about their debt, Addison says, "I really help people wash out their debt. If they're selling a home and they're coming here to Portland, we're going to reduce their monthly payment by getting them into a more affordable house and reduce that credit card debt or personal loans that they might have acquired over the years of living somewhere else. So they're just starting fresh with a low overhead."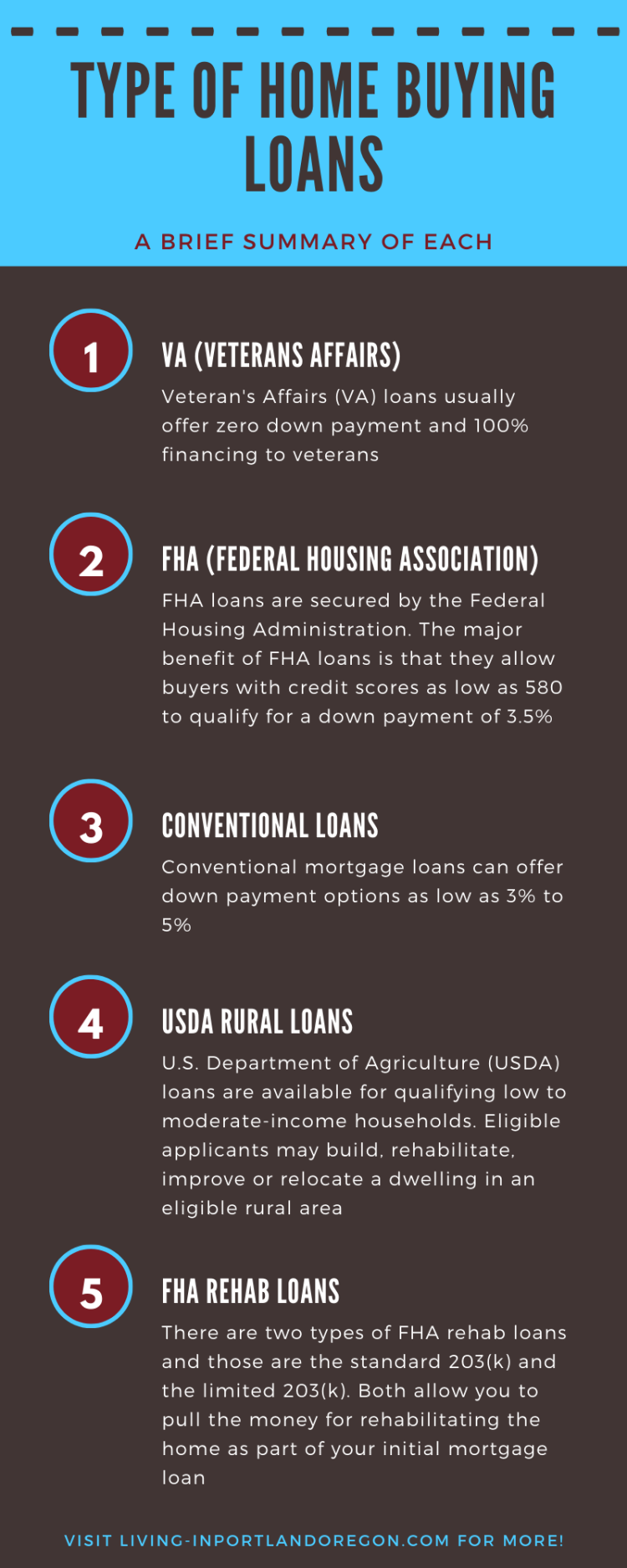 Need Help moving to Portland?
Addison Nett of FOA Mortgage is our trusted local lender for a reason. Not only is he great at what he does, but he specializes in out-of-state relocations and is licensed in basically every state. So if you're thinking about moving to Washington or Oregon, he comes highly recommended by us.
We're local real estate agents who are licensed in both Oregon and Washington and can leverage our robust expertise, knowledge, and experience of the local market to help you find your dream home.
We have homes available in every style and for every budget. Whatever your ideal home is, we'd be more than happy to help you settle into one of America's fastest-growing cities.
Contact Jesse Dau or Jackson Wilkey today to see available homes in the Portland metro.
P.S. Join your local peers!
Join our active Facebook group to get to know the city & the real estate market better
Or message us to day with your questions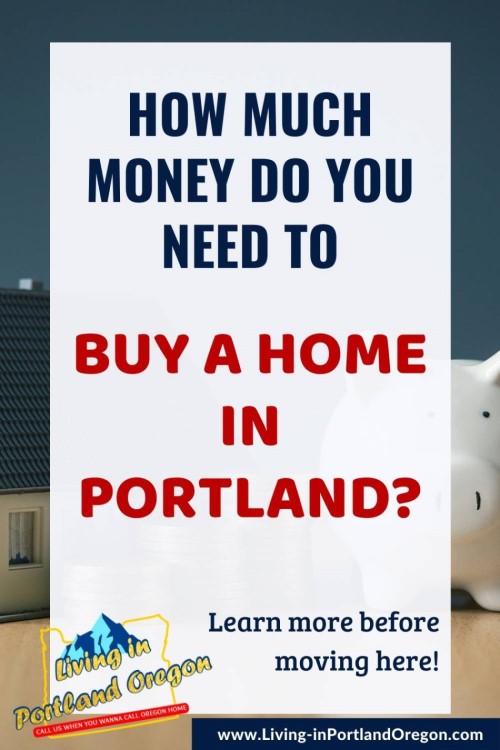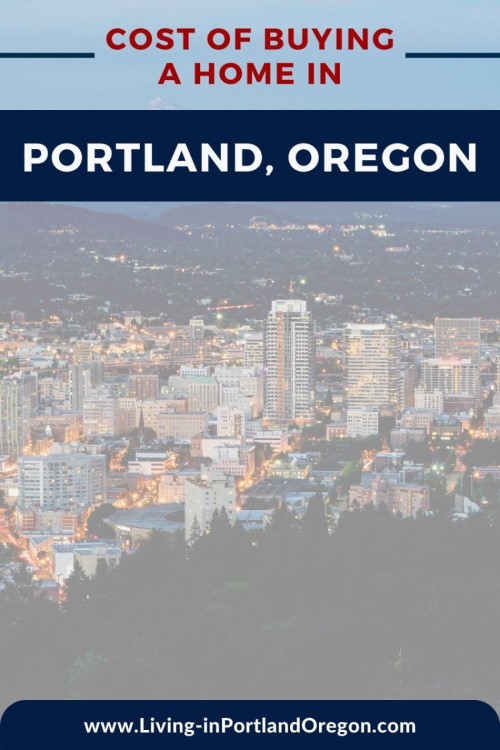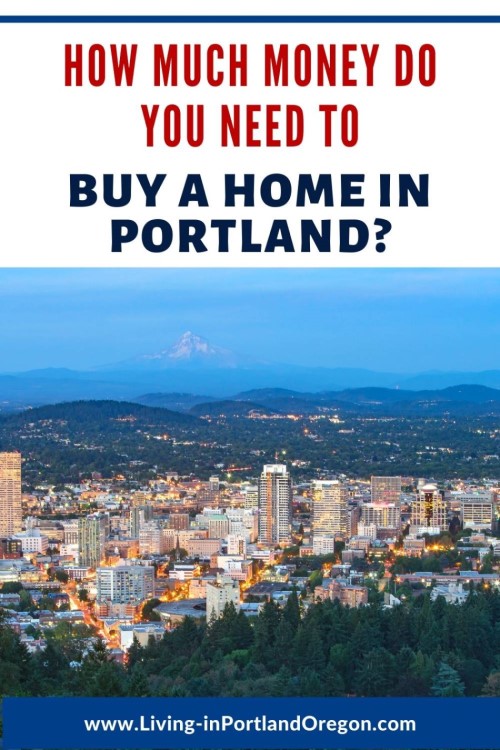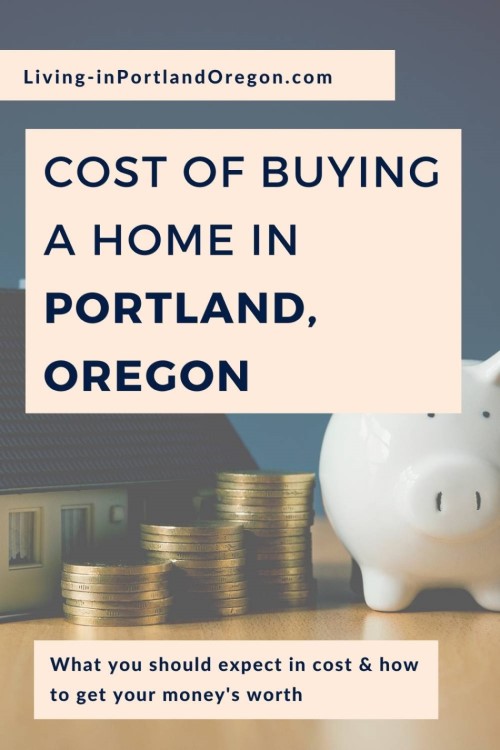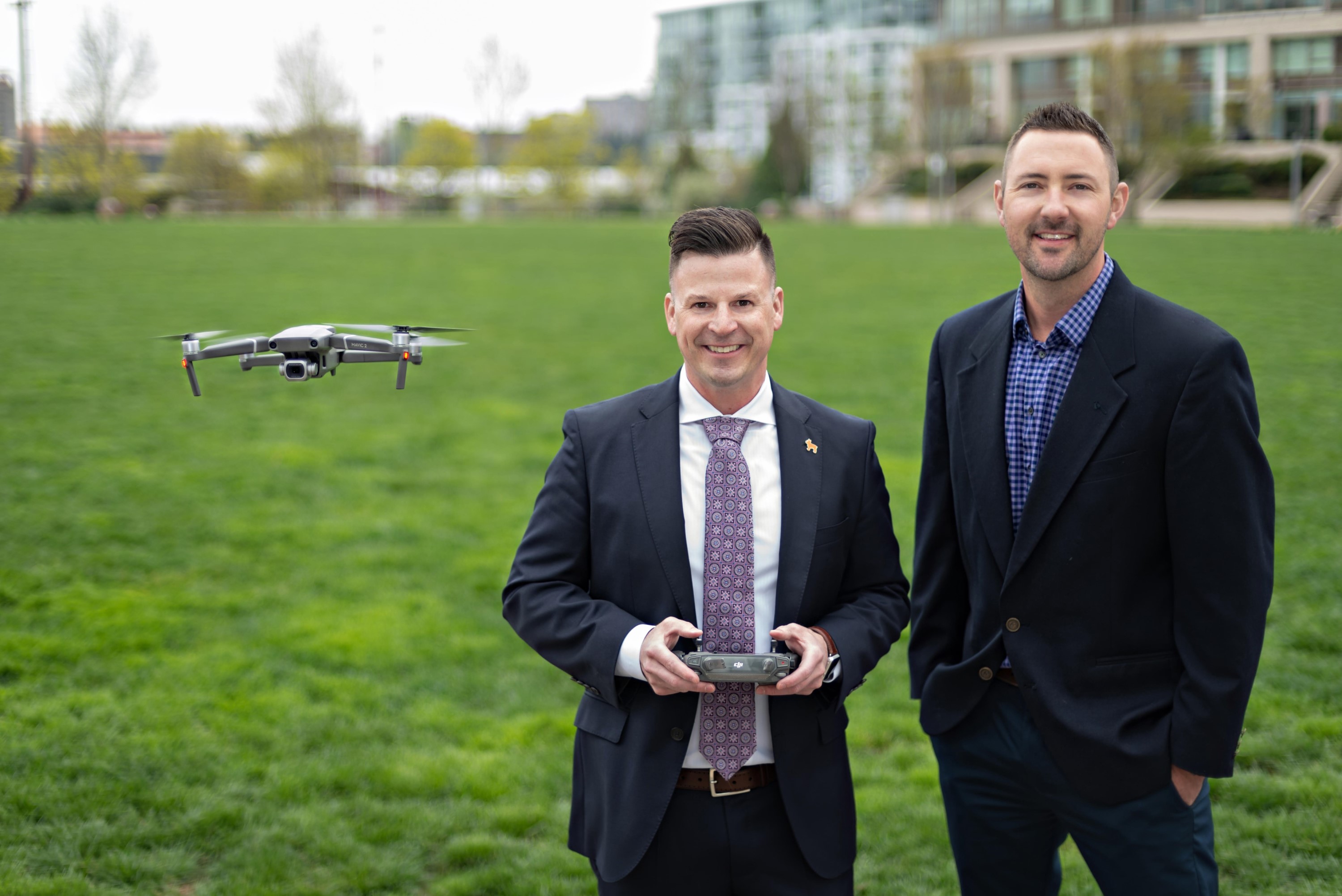 About Real Agent Now Group
Jesse & Jackson are high-touch broker's known for their extensive market knowledge and unmatched devotion to clients.
Their success is based almost exclusively on positive referrals. They earn the respect of their clients by working tirelessly on their behalf and by always offering them candid advice.
Get to know them better by checking out their Portland and real estate YOUTUBE CHANNEL.