Living in Milwaukie, Oregon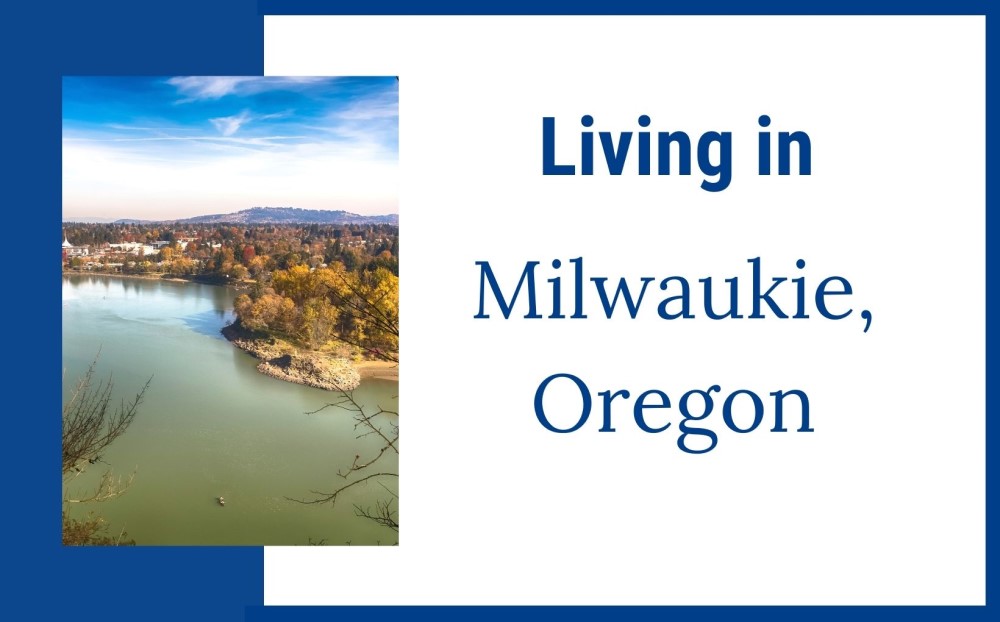 Milwaukie, Oregon, is an interesting place: it's always been there, it's always been a great place to live, but it's only recently getting the recognition it deserves. It's one of the most affordable areas, yet the most up-and-coming areas in the Portland Metro.
So, what's the catch? How far is Milwaukie, Oregon from Portland? It has to be super far away, right? Nope. Milwaukie is just 15 minutes from downtown Portland. Two major things Milwaukie has going for it are affordability and proximity to Portland. It's not smack-bang in the hustle and bustle of downtown, Southeast or Northeast Portland, but it's also not too far removed.
All this begs the question, is Milwaukie, Oregon a good place to live? In short, yes. The slightly longer version of that is: it's got some history, above-average schools, river access, friendly people, great places to eat, clean parks, affordable homes and a lot more. This little pocket of perfection is a great mix of everything, and it's tucked up against the Willamette. Don't get us wrong, Milwaukie does have some work to do, and it is a suburb, but it's one of the most happening 'burbs of the city. To get all the juicy details about what it's like to live in Milwaukie, you need to read on.
Why Would You Want to Live in Milwaukie, Oregon?
Known as the "Dogwood City of the West" for the spring blossoms that cover the area, Milwaukie has been hiding in plain sight for years. This friendly community is constantly developing and building new programs and venues for kids, artists, entrepreneurs, residents, athletes, and more.
There's tons to do in Milwaukie for all ages. There's awesome golf, climbing walls, farmer's markets, festivals, river hikes, bike trails, hiking, boating, stand-up paddle boarding, and more.
Some of the all-time faves are:
Milwaukie Bay Park
Spring Park Natural Area
Sarah Hite Rose Garden
Milwaukie Museum
Bob's Red Mill (more on that later)
Elk Rock Garden
Elk Rock Island, and plenty more to explore.
You might think that the affordability and minimal press coverage means that Milwaukie is a sleepy town that doesn't hold a candle to the rest of the Portland Metro. The reality couldn't be further from the truth. No, Milwaukie is not sleeping; Milwaukie is just getting its party started.
Let's dig into a few of the above, beginning with the Clackamas Aquatic Park in Milwaukie. This popular place is no dive. It has classes, a parent-preschool swim, senior swim times, a cafe, wave pool, slides, hot tub, and it can be booked out for parties of up to 1,000 people. So, yeah, right off the bat, that's pretty badass.
Like to play a few rounds? Look no further than Waverley Country Club. According to top100golfcourses.com, this course is the 6th best in the state. The only platinum-rated golf club in the Pacific Northwest, and there are so many great ones, the PNGA says that "Waverley has served as the center of the golf universe in Oregon since opening in 1896." With all of that, it sounds like it might be worth checking out.
Now, this one might not be a deal-maker for everyone, but for those who it is, it really is. If in your family, you have a lover of comics–Milwaukie is a great place for them to be. Dark Horse Comics, the brand that made Sin City series and 300 is in Milwaukie. Oh, and Comic Con is held just down the road in Portland. So… yeah, not a big deal for some but a huge deal for others.
A Milltown's Legacy
An old Mill Town, Milwaukie became home to the infamous Bob's Red Mill. Employee-owned Bob's Red Mill is a warming and pretty splendid part of the Milwaukie, Oregon community. They have tours, a bakery, restaurant, grain store and monthly cooking classes. This is a place with over two thousand Google reviews, and it's still above 4.5 stars. It's a great day out with a wholesome history.
Speaking of Bob's wholesome history… let's get into it with this unique company. Now, there's grinding grain and there's grinding grain. Bob's employs the latter. They use quartz millstones similar to those used in Roman times. This means that the most nutritious parts of the whole grain remain. New tech grinds the grain way too fast and thus runs way too hot to keep all the goodness. That's how Bob's came to be.
Bob's Red Mill began with a book and a blind date. The blind date later became his wife because as well as being a master of the grain, Bob's one helluva charmer too. His wife, Charlee, used to make fresh bread with whole grains because she wanted to provide nutritionally-sound options for her family. She was the inspiration and half of the perspiration behind Bob's Red Mill. They met in 1952. By the mid-1960s, Bob was working in the (probably enthralling) position of Manager at JCPenney Auto Center in Redding, California. It was then that his eyes began to wander from a future foretold by retail and took a visit to the local library where Bob came across a book about an old stone-grinding flour mill.
The book, John Goffe's Mill, was the story of a man who—with no prior experience —brought his family's ancestral mill back to life and began to grind wheat into flour. This lit a happy fuse in Bob's soul. He purchased some grinding stones and started to learn the stone grinding techniques used by the ancients. He and Charlee then started a mill in Redding, and later left it for their sons to run.
Moving on from their mill days, Bob and Charlee retired to Milwaukie, OR–thinking they'd left it all behind until one day they happened upon an old feed mill. Well, that was 1978 and their dream has been a thriving part of the Milwaukie community ever since.
Never straying far from the whole grain scene, Milwaukie is also home to Dave's Killer Bread, which is one company with a fascinating story. Self-proclaimed 'The Best Bread in the Universe', Dave's started with an ex-convict and a history of family bread making.
Co-founder Dave Dahl spent 15 years in prison. After serving his time in the clink, Dave got a lucky break from someone near and dear to him. Co-founder and brother, Glenn Dahl, welcomed Dave back into the family business of making bread. It gave him an opportunity to build Dave's Killer Bread up from its humble beginnings at the Portland Farmers Market to become the number one selling organic bread in the nation.
Despite the name Dave's Killer Bread, Dave didn't actually murder anyone. Instead, he was in for offences such as drug distribution, burglary, armed robbery, and assault. Knowing firsthand how to help people reintegrate into society, the company now employs ex-convicts to make the bread, and they're absolutely killing it.
Cost of Housing in Milwaukie
Want to talk about competitive real estate prices? Milwaukie has some outstanding deals and, for being so close to Portland, will get you a lot more bang for your buck. And, no, we're not talking about rundown properties that cost you as much in sweat equity as they would in monetary equity–although, just about everywhere does have these. We're talking about quality new-builds for a fraction of the price you'd pay further into Portland.
As of the time this is being written, the average cost of a home in Portland is $420k, and the average home cost in Milwaukie is $360k. That's not at all bad for being just 3 miles from rapidly-expanding SE PDX and 8 miles from downtown Portland.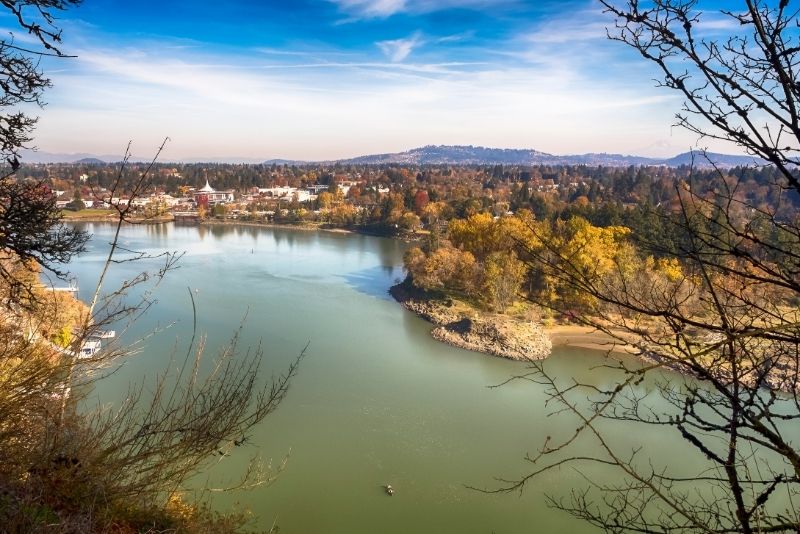 What to Eat & Where to Drink
Milwaukie is home to award-winning Breakside Brewery. Put bluntly, this brewery is a state treasure with nothing but incredible brewskies for days. They have so many stunning beers that they even sometimes collaborate with other breweries around the world. And you know that, however much you don't want this to be the case, beer just tastes better when it's wrapped in rad artwork. Breakside employs the services of Portland-based, nationally acclaimed, creative agency, Sockeye, who in turn employ some of Portland's most incredible artist's. All around, Breakside gives people an experience–not just an incredible brewski.
Also home to since retired, once named PDX Eater's Hottest Chef, Pascal Sauton, Milwaukie is no stranger to good food. Places you have to try are:
Cha Cha Cha Mexican Taqueria
Canby Asparagus Farm Casa de Tamales
Makin Thai and Sushi
Smokin Barrel,
Ames Meat Research
Oh Mama's Kitchen
Ovation Bistro
Gramma's Corner Kitchen
Ohana Hawaiian Cafe
Hot Rice 2
Super Burrito Express
Milwaukee station
Thai Street
and The Greek Gods Gyro.
So, that's Milwaukie in a nutshell.
Thinking About Moving to Milwaukie, Oregon?
As licensed real estate agents in Oregon and Washington, we specialize in helping people who are looking to move here. Our combined experience and vast number of connections in the Portland real estate market are hard to beat.
If you're thinking about moving to anywhere in the Portland Metro, make sure you give us a call, shoot us a text, send us an email or even send a pigeon carrier. However you want to get a hold of us, we got your back when moving to the Portland Metro.
Need help moving to Portland OR?
If you're thinking about moving to Portland OR, we can help you find your perfect home in the right neighborhood for you. If you have questions about moving to Portland, feel free to call, text, or email Jackson Wilkey or Jesse Dau.
P.S. Join your local peers!
Join our active Facebook group to get to know the city & the real estate market better
Or message us to day with your questions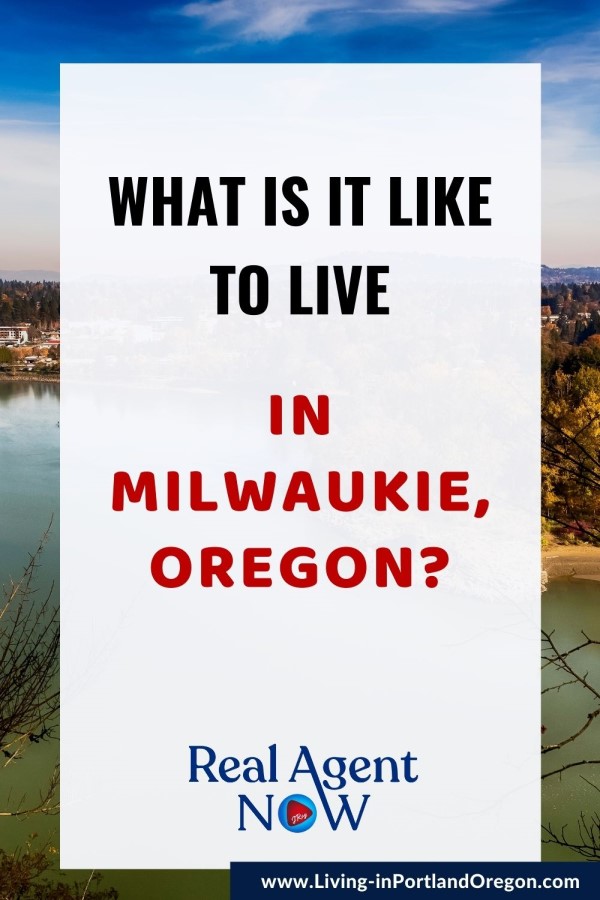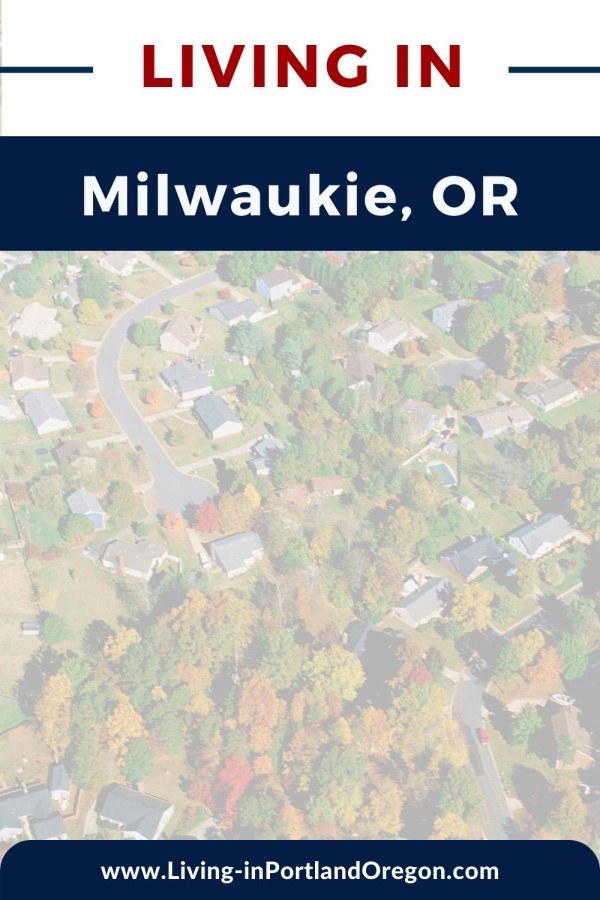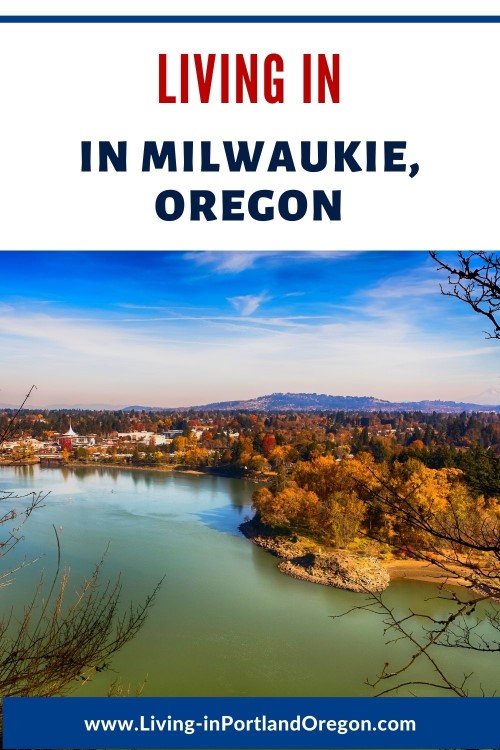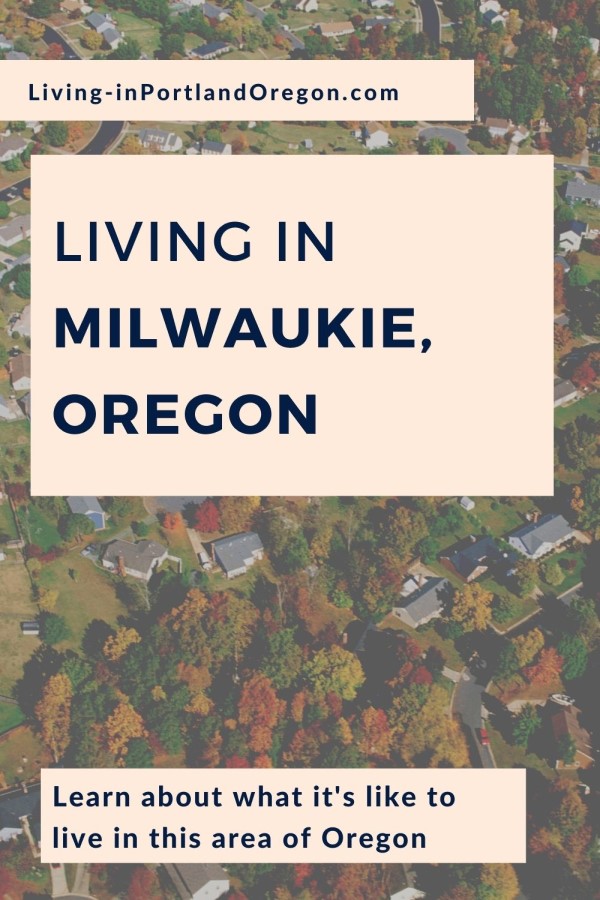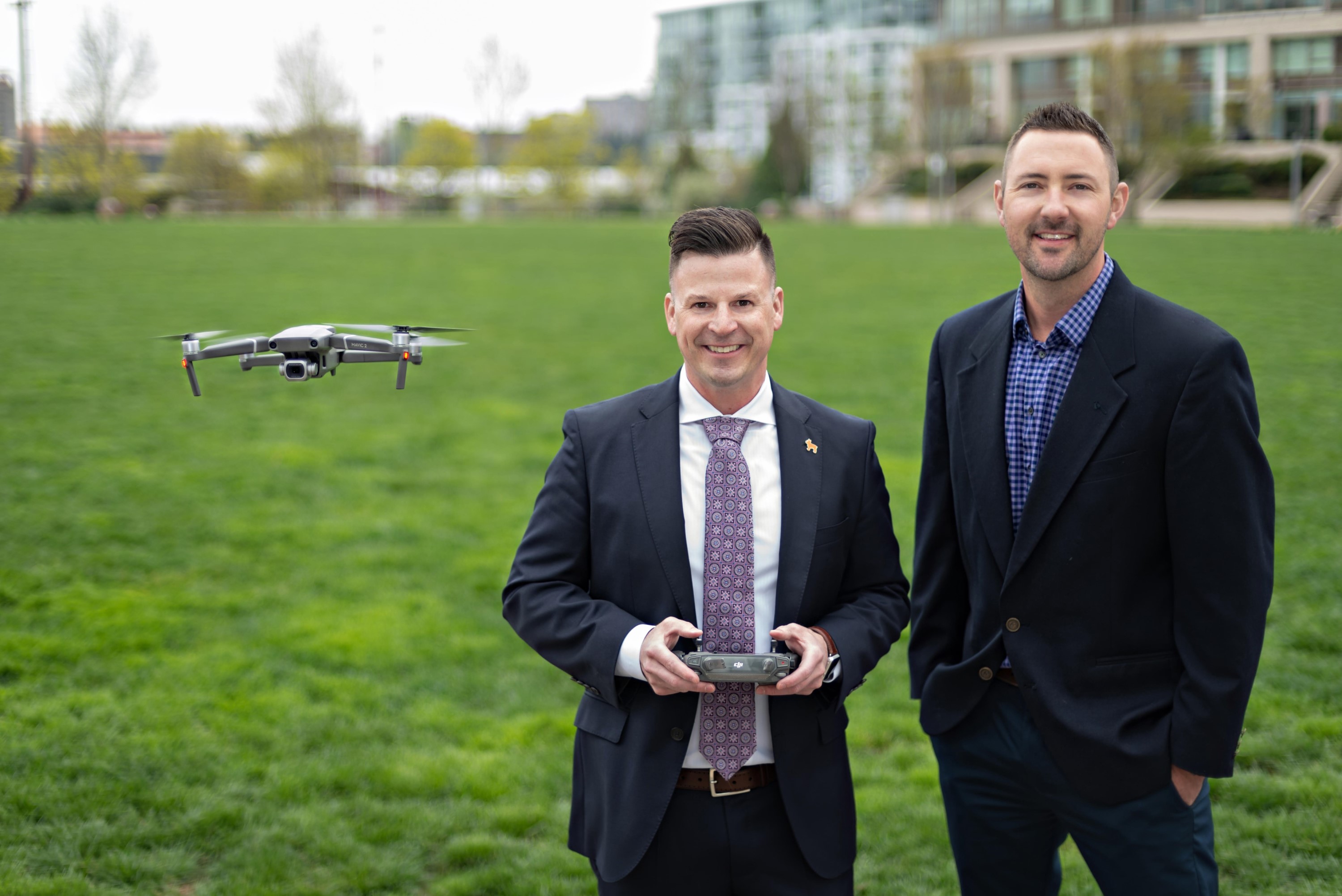 About Real Agent Now Group
Jesse & Jackson are high-touch broker's known for their extensive market knowledge and unmatched devotion to clients. Their success is based almost exclusively on positive referrals. They earn the respect of their clients by working tirelessly on their behalf and by always offering them candid advice. Get to know them better by checking out their Portland and real estate
YOUTUBE CHANNEL
.