Cost of Living in Salem, Oregon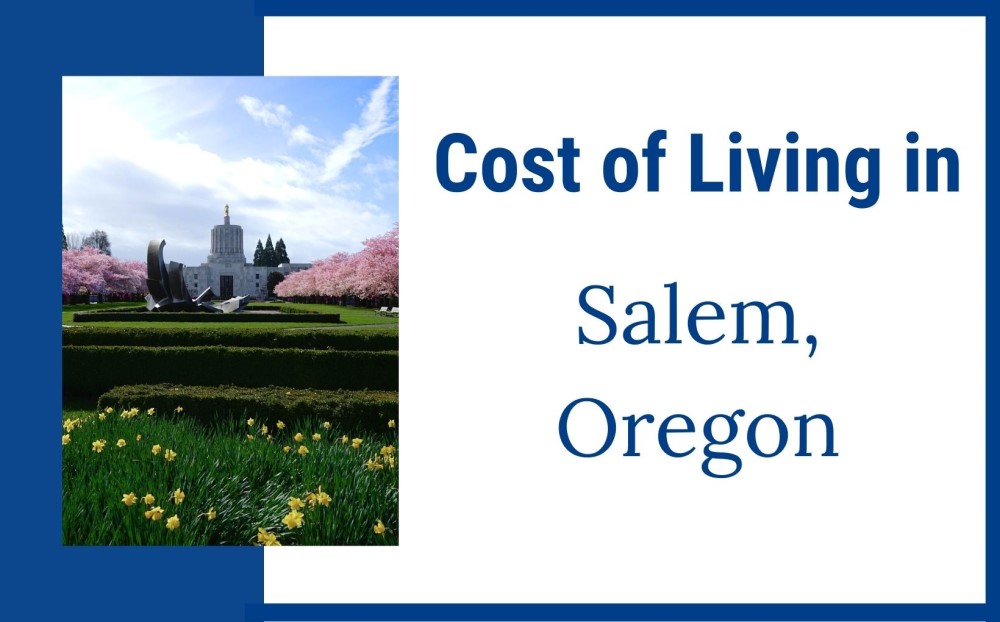 Hidden away in the south of the greater Portland metro is where you'll find Salem, Oregon. If you've already been looking at moving to Salem, you're probably interested in the fiscal benefits–of which there are many. In this post, we'll break down the cost of living in Salem, Oregon, compared to Portland and the rest of the nation. We'll also get into a few key reasons why living in Salem is so awesome.
Cost of Living in Salem
Let's talk about the cost of living in Salem. The number one thing we get asked as real estate agents is the cost of housing. So, let's start there. The average home sales price in Salem, Oregon, is right around $282,000. If you're looking at Salem, you probably also looked at Portland as well. Portland's average home sales rate is much higher at $416,000. That's a savings of 48.5% you'll get when buying a home in the Salem area.
The overall economic cost of living in Salem is pretty affordable. The Cost of Living Index, which spans the nation, sets its baseline at 100, anything above that is considered a higher cost of living than the national average, and anything below is a lower cost of living. Instead of starting at 0, they use an even 100 as a midpoint. In short, the Cost of Living index is designed to compare the expenses from one town or city to another and track how they rise and fall over time. These expenses include food, shelter, utilities, transportation, childcare, and healthcare.
The overall cost of living in Oregon is 113. Salem is just 1.8 above the national average. At a cost of living of 101.8, Salem is quite a bit less expensive than Portland, which sits at 130.8. However, there are lots of factors to consider when you start looking into costs associated with local areas. For instance, communities with luxury homes like Lake Oswego are going to be more expensive than homes in outer SE Portland, but you're also getting what you pay for. Overall, Salem is less expensive and it also has less extremes than Portland. It's a mellow, across-the-board, 101.8.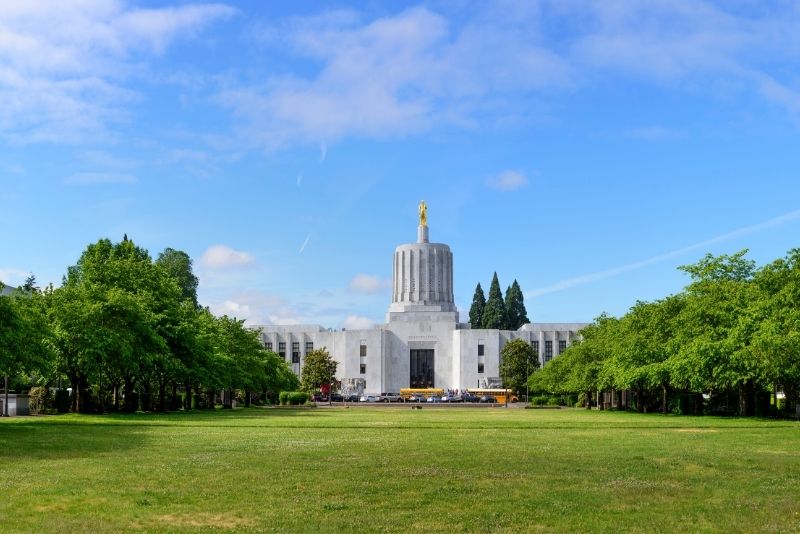 Household Items, Food and Utilities
According to the Cost of Living Index, groceries in Salem come in at 100.3; health is 85.3; transportation 96.1, and housing is 122.2.
Let's talk about those food and household items. Depending on how you like to stock your cupboards, groceries and other household needs tend to be right on average, with the rest of the country at 100.3 on the Cost of Living Index. And, with so many awesome farmer's markets in Salem, you can lower your food cost and get better quality, fresh, organic food too. A couple of farmers markets we really like are Salem Saturday market and E.Z. Orchards Farm Market.
As far as your combination of electricity, water, sewer, and garbage costs go, you're going to spend around $150 a month. The cost of utilities in Salem sits at 79.3, which is way below the national average. Add on cable and internet, and you're going to spend another 60 to 75 dollars per month.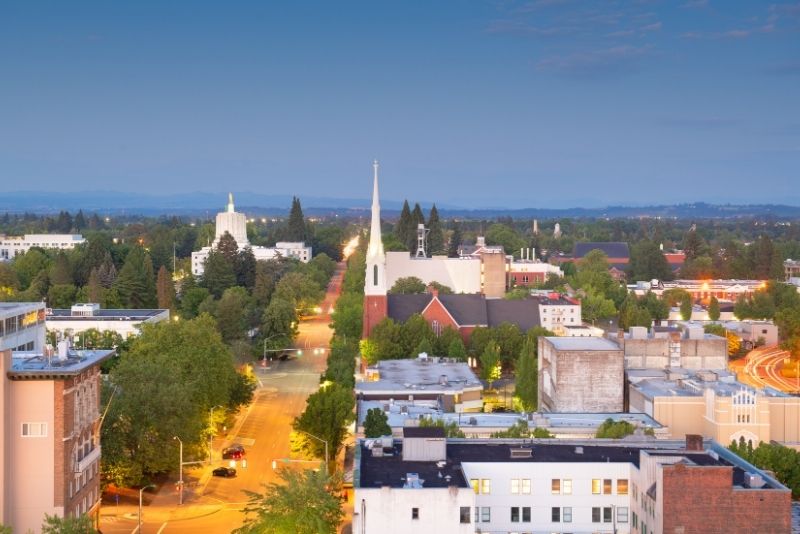 Transportation Costs in Salem, OR
Another awesome part of living in the Salem area is the cost and associated savings of registering your vehicles. In the state of Oregon, you register with the DMV and you pay the DEQ. In Salem, you don't have to do the DEQ, which is a huge saving when registering a new vehicle or reregistering every two years.
Transportation cost in Salem is 26% less expensive than Portland. Salem also has its own public bus system called the Cherriots. A bus pass for this system runs right about $35 a month. Making public transportation extremely affordable and super accessible. And, that's not all, this transport system has green initiatives for bicyclists and group fares as well as WiFi across all modes of city transport.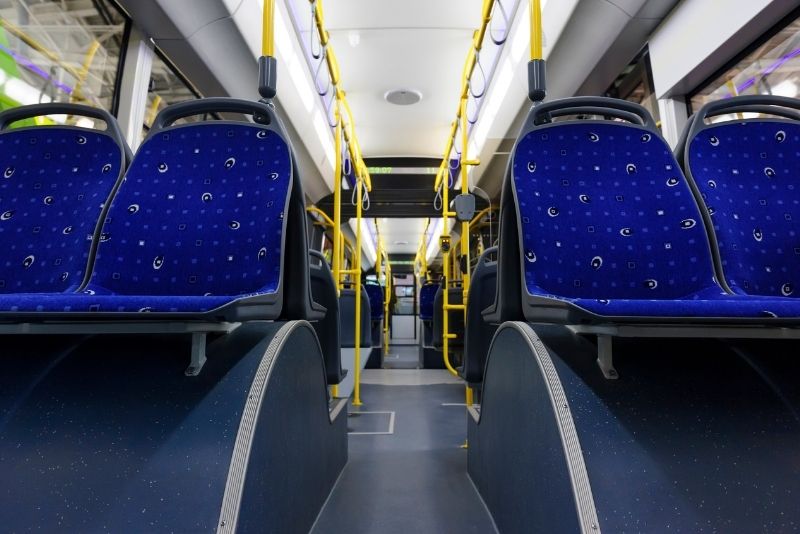 Childcare
Salem Keizer School District is highly sought after and, according to niche.com, ranks #7 for athletes out of the 162 schools across Oregon. If you choose a private education for your child in the Salem area, you can expect to pay between $4,000 and $8,000 a year, which is quite a bit less than the national average and roughly $3-$4,000 less a year than the Portland area.
Daycare is 45% less expensive than in Portland. Although we cover the full Portland Metro, and there are tons of pros for living in Portland, we will always flag the fact that finding childcare in Portland is kind of a nightmare and needs to be done way in advance. That's a problem you don't have if you choose to live in Salem.
Popular Things to do in Salem
Salem is a quaint city with a hipster vibe and a wonderfully friendly atmosphere. It's also the capital of Oregon, which makes it innately laidback by nature. Having opened with that doesn't mean that there's a lack of things to do in Salem.
Some of the most popular places to visit in Salem include:
The Salem Center

Oregon State Capitol

Salem's Riverfront carousel

Enchanted Forest Theme Park

Deepwood Museum and Gardens

the Hallie Ford Museum of Art

Reed Opera House

The Willamette Heritage Center Gilbert House Children's Museum

Willamette Valley Pie Company

and the balloon Flying Service of Oregon.
Outdoor Activities
Salem is a great spot for those who enjoy outdoor activities, such as hiking, and beautiful scenery because it is absolutely surrounded by nature. Salem has easy access to beaches, mountains, lakes, forests, and other amazing outdoor areas.
The city sits on the Willamette River, and the waterfront is an awe inspiring place with stunning views in every direction. Salem also has a ton of great local parks. You've got Riverfront City Park which has an amphitheater, a Carousel, a playground, and an impressive sculpture of the globe.
Then you've got Bush's Pasture Park, home to the historic Asahel Bush House. The house was originally owned by Asahel Bush, a prolific entrepreneur and the owner of the printing press that produced the first official newspaper for the state of Oregon. Today, the park surrounding the Bush House includes playgrounds, tennis courts, plenty of trails, picnic areas, cherry and apple orchards, and a rose garden with over 2,000 roses. As an aside, the rose garden has a beautiful gazebo in the middle that can be booked for wedding events.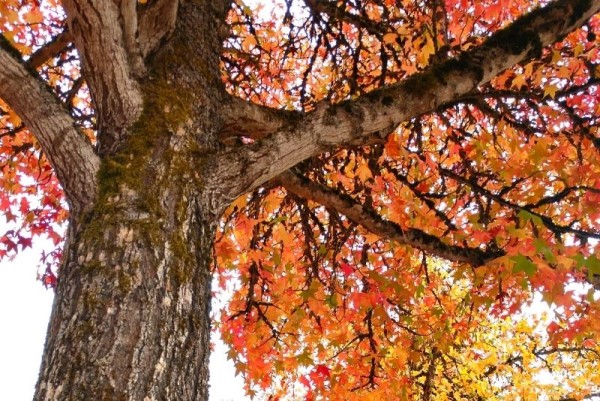 Some other parks in Salem are Minto-Brown Island Park which is the largest park in Salem, Willamette Mission State Park, Silver Falls State Park, Adelman Peony Gardens, Schreiner's Iris Gardens, and Keizer Rapids Park.
Other heavy hitters in the Salem nature scene are Phantom Natural Bridge, Skyline Trail, Frenchcreek Ridge Trailhead, Stassel Falls, Boca Cave, and the Valley of the Giants. And those are just a few of Salem's outstanding outdoor recreational areas. Many of these places (if not all, depending on when you're reading this) are free to use and access, making the cost of living in Salem even more appealing.
Entertainment in Salem
Salem was originally named "Chemeketa" by the Native American tribe, the Kalapuya. The word "Chemeketa" translates to "gathering place" and "place of peace" in the Native American language of the Kalapuya. The name was later changed to resemble the Hebrew word for "peace", which is "Shalom." So, not only are there tons of great things to do in Salem, but those things are also chill af.
While Salem is just 45 minutes from Portland, this city has plenty of its own nightlife, entertainment, and historic culture. Salem's downtown district has a city feel to it without the noise and the craziness that can come along with larger metropolitan areas. Downtown also offers stunning old architecture as a backdrop for relaxed city strolls, upbeat nightlife, and a collection of great restaurants.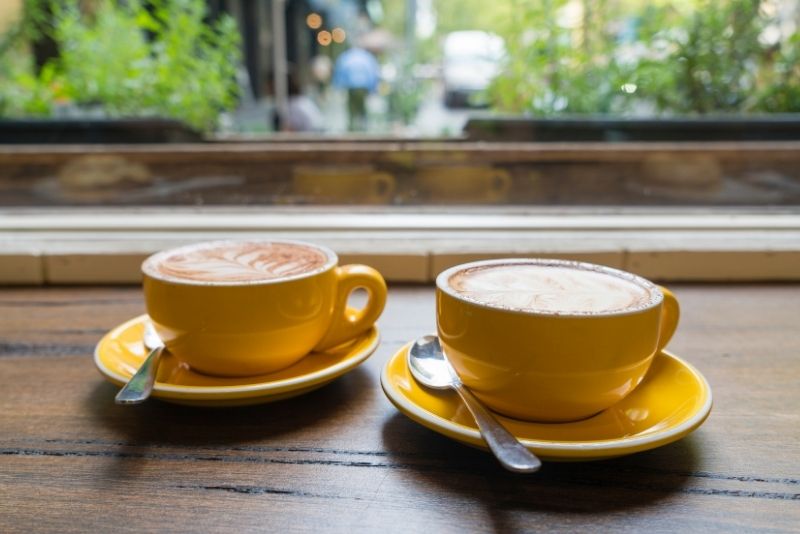 Salem has a ton of bars, restaurants, eateries and cafés, and there are more popping up all the time. But, what's the cost? So, an average sitdown meal in Salem will typically run you about $10 to $18 an adult plate, depending upon where you go and what you're drinking.
Speaking of drinks, here are some killer spots to check out in and around Salem: Bethel Heights Vineyard, Cristom Vineyards, Honeywood Winery, Ankeny Vineyard, Santiam Brewing
To Conclude
Salem is the state capital of Oregon and has so much to offer. Only an hour from Portland, Salem has the benefits of the culture and the coffee shops without the hustle and bustle of a bigger city. Having said that, Salem is expanding quite a bit, but it'll be a long time before this town is full to the brim.
Surrounded by farmland and only a couple hours from both the mountains and the coast, there are many opportunities for those with interest in the outdoors. People from all walks of life come together here. People tend to be involved in the community and there are many organizations to help those in need. Salem is also a melting pot of beliefs, both political and religious, and people tend to make it a point to respect each other's way of life.
Overall, Salem is a safe and good place to live. And, with rapid expansion, now is exactly the right time to buy. As one infamous quote goes "The best time to start was yesterday. The second best time to start is today."
Thinking About Moving to Salem, Oregon?
If you're looking to move to Salem, or you have questions about the area, reach out to us via text, phone, email, or even send the pigeon carrier. Contact us at any time day or night. We've got your back when moving to Salem, Oregon.
Need help moving to Portland OR?
If you're thinking about moving to Portland OR, we can help you find your perfect home in the right neighborhood for you. If you have questions about moving to Portland, feel free to call, text, or email Jackson Wilkey or Jesse Dau.
P.S. Join your local peers!
Join our active Facebook group to get to know the city & the real estate market better
Or message us to day with your questions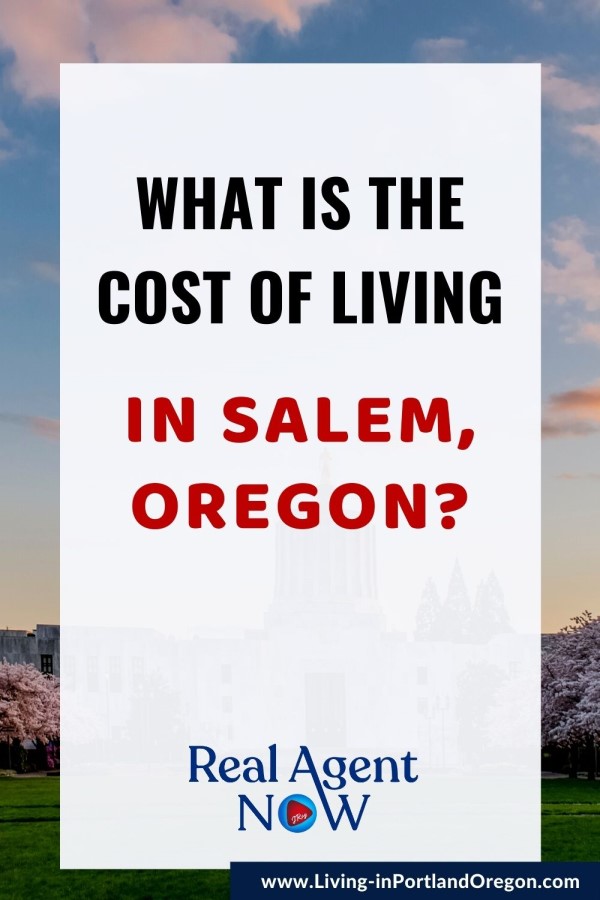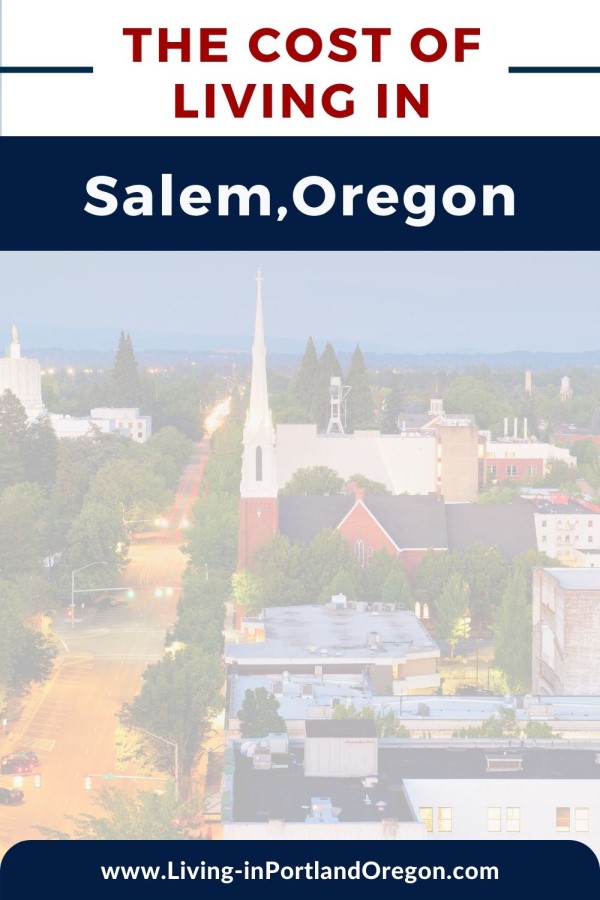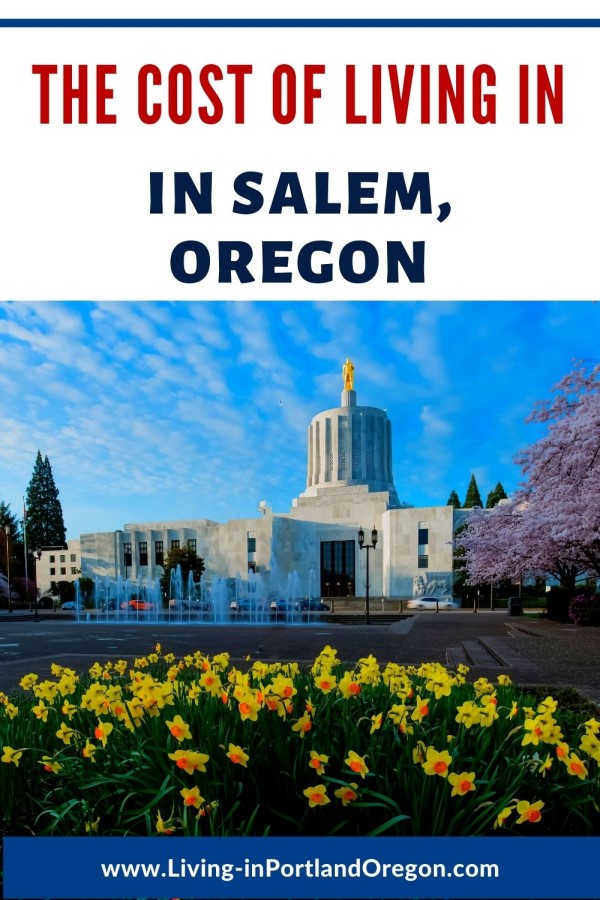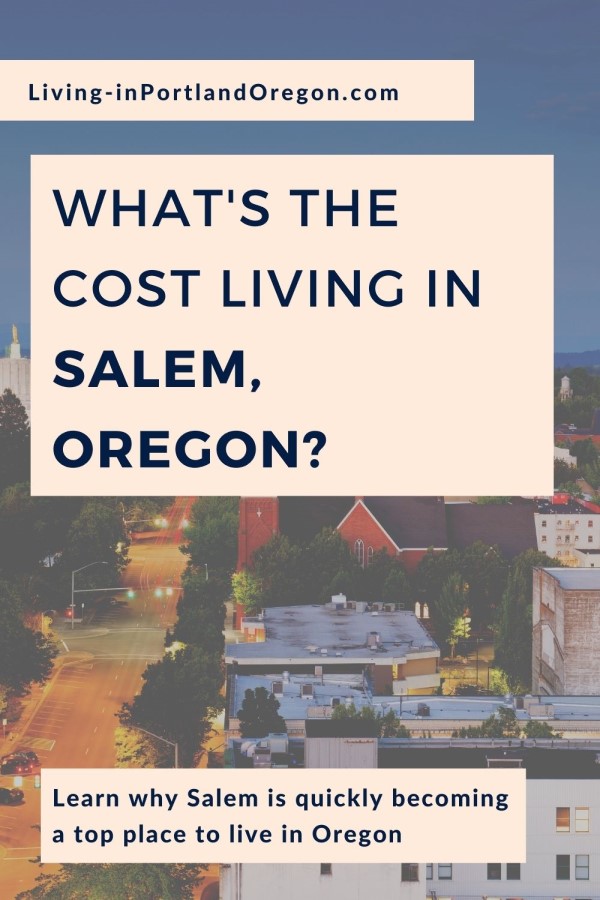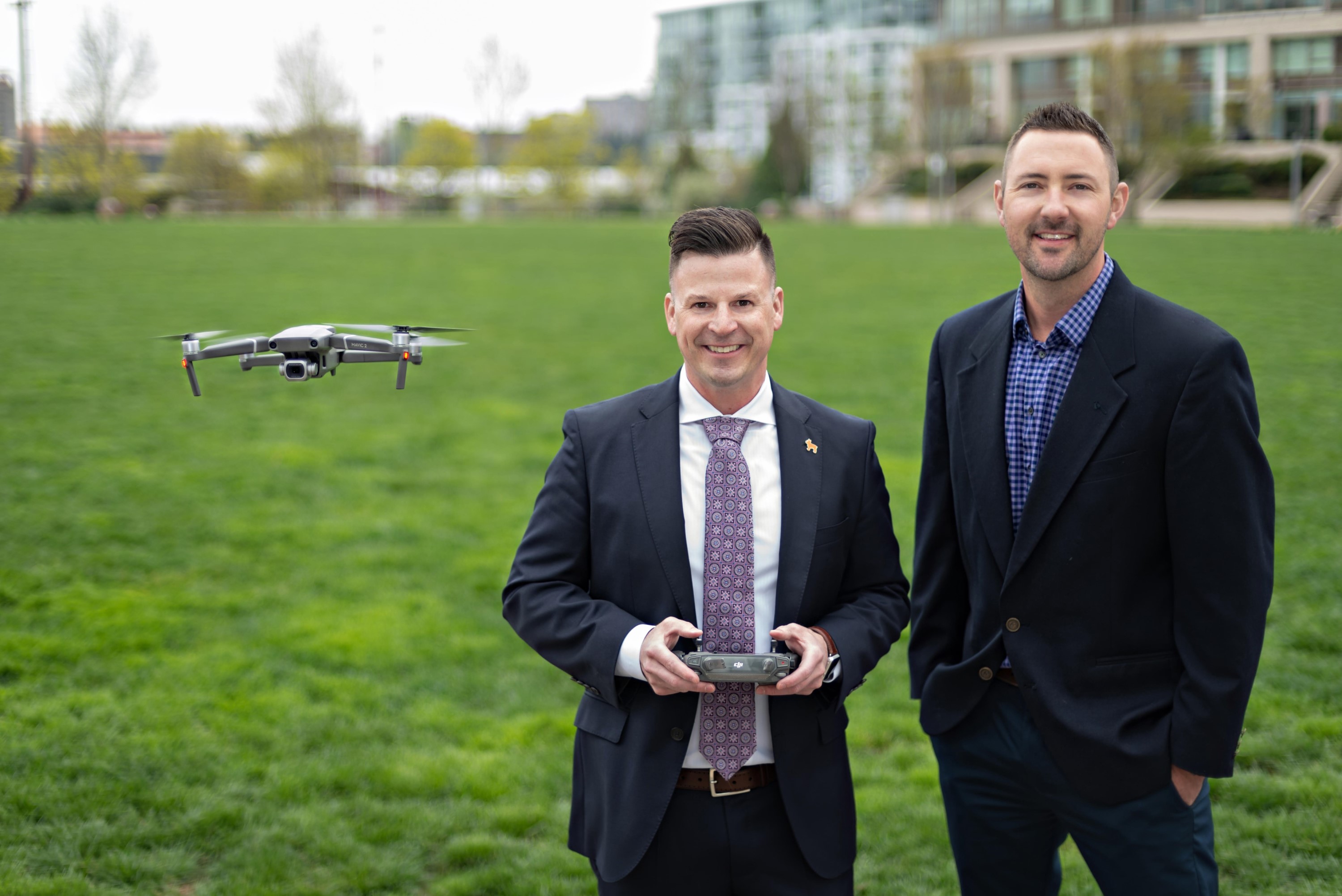 About Real Agent Now Group
Jesse & Jackson are high-touch broker's known for their extensive market knowledge and unmatched devotion to clients. Their success is based almost exclusively on positive referrals. They earn the respect of their clients by working tirelessly on their behalf and by always offering them candid advice. Get to know them better by checking out their Portland and real estate
YOUTUBE CHANNEL
.