Pros & Cons of Living in Salem, Oregon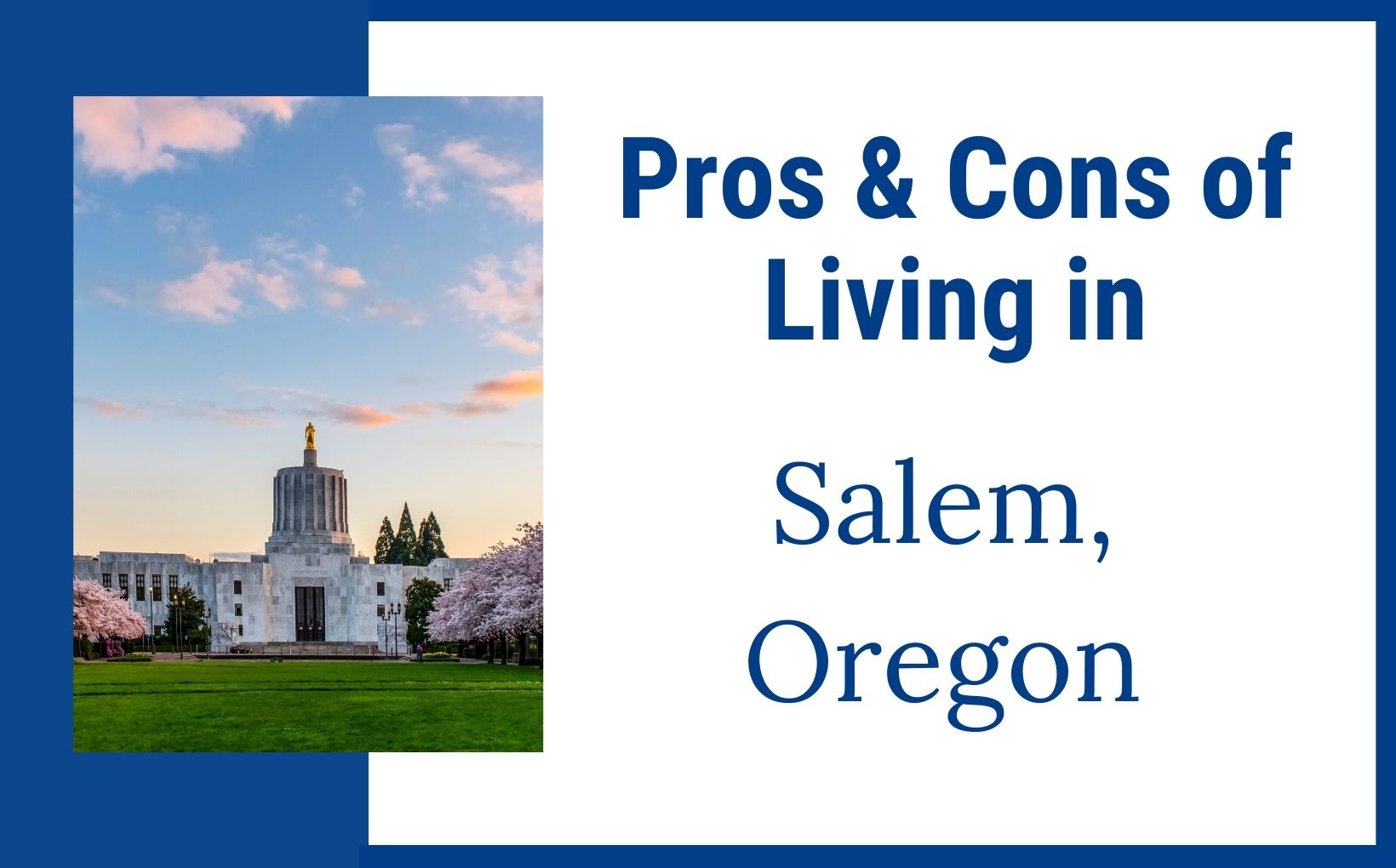 Why should you move to Salem, Oregon? There are so many reasons that you just don't know unless you know. In Salem you've got nature, views, great accessibility, central location, day trips, night trips, places for families and places for singles. This oh-so-stunning gem outside of the city, is a must-see if you're looking to live just a little bit outside of Portland or were already curious about moving to Salem, Oregon. In this post, we will be talking about the pros and cons of living in Salem, Oregon.
Pro's of Living in Salem, Oregon
Pro #1 – Salem's Location
The first pro of living in Salem, Oregon, is the location. Salem is centrally located within some of the best areas of the state of Oregon. You're about an hour away from downtown Portland, which also makes you about an hour away from Portland International Airport. You're also just an hour away from Eugene, and really close to the gorgeous Oregon Coast.
If you haven't been to the Oregon Coast yet, stop reading this, get in your car and, depending on where you currently live, head west, north or south until you see sand and the Tillamook cheese factory.
Back onto Salem, even if you commute to Portland for work daily, it's a totally doable straight shot from Salem to Portland, and it gives you just enough time to listen to your book, catch the next True Crime podcast, or come to terms with what an incredible shitshow 2020 has been, or if you're lucky enough to be reading this outside of 2020, what an incredible shitshow 2020 was. Regardless, the drive gives you some quiet time to contemplate and even make peace with things.
If you love nature, living in Salem puts you right at the heart of it all. You've got awesome nearby places to hike, like the beautiful Silver Falls. And there are plenty of fun weekend trip getaways you can do too. Salem is surrounded by some really pretty rural areas, giving you views for days.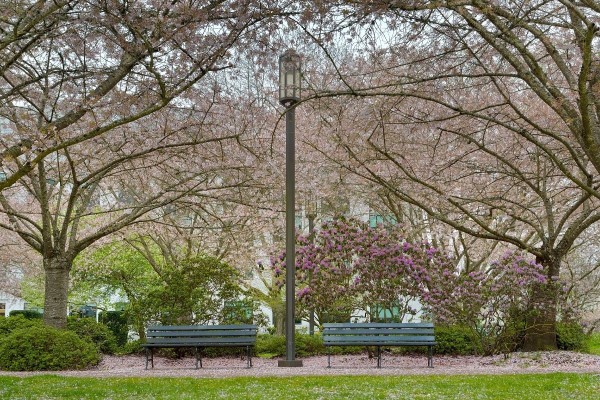 Pro #2 – Food & Drink in Salem
Being so close to the country gives you access to a ton of different farmer's markets with local produce available year-round. This is unlike the city, where the farmer's markets are only seasonal. You could feasibly build most of your shopping list with uber-fresh, healthy, local organic food. What a killer bonus?! And if you want to make a family day trip out of it, there are also a lot of You-Pick farms dotted about the area.
Now, this next tip is one that is close to our hearts–it's the handcrafted brewskies. Luckily for anyone living in Salem, the area is home to some fantastic breweries. You're not going to get quite as many as you have in the Portland Metro, but there definitely are a lot of really good places to grab a brew.
One of our favorite local beers is the Mamba which is the flagship brew of the Gilgamesh Brewery. The Gilgamesh Brewery took home the people's choice award for Mamba at three consecutive Oregon beer festivals. It was this that spurred them to transform their garage into a brewing station. Now graduated from their original workshop, they have a great tasting room that sits just next to Pringle Creek. It's a great summer spot because it has outdoor seating as well as a sunroom-style patio, and it's absolutely surrounded by nature. So, if you like beer and you're in Salem, go grab yourself a Mamba at Gilgamesh Brewing.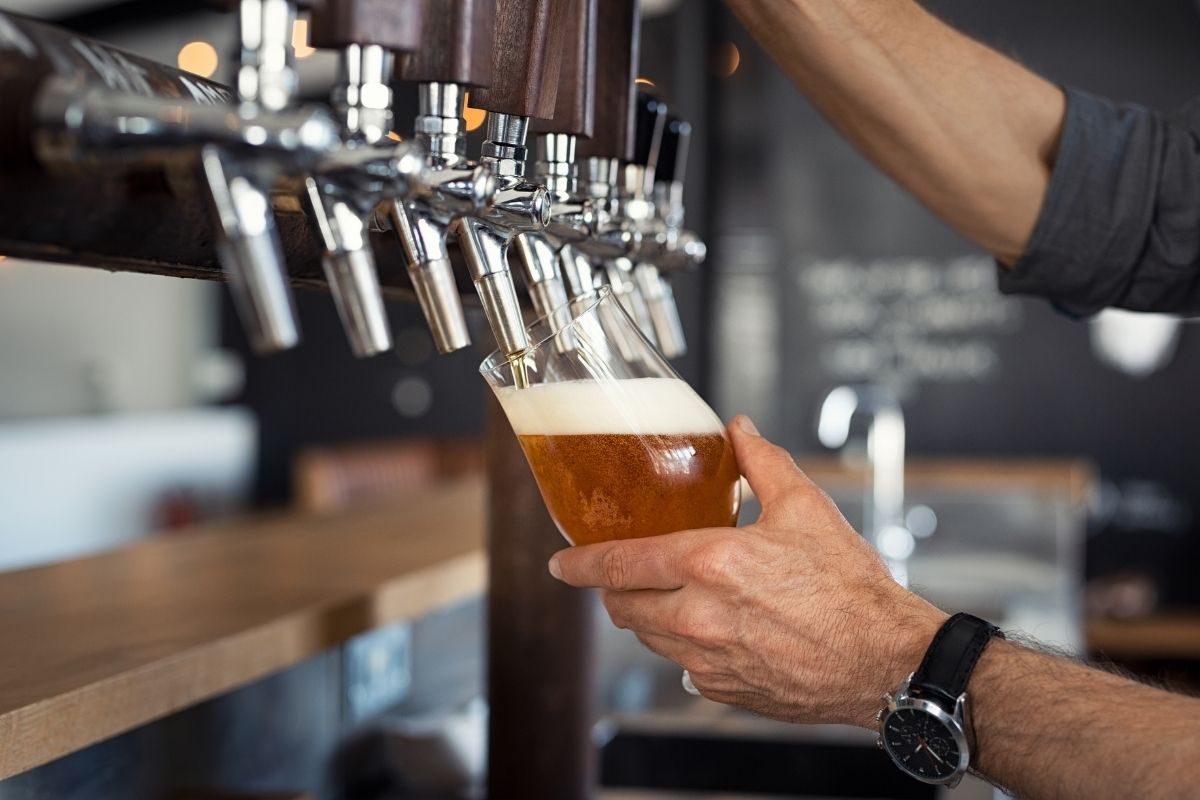 But that's not all… Salem also has the Silverton Oktoberfest to look forward to every year. They have a ton of different beers to try, live bands, and most people get dressed up in their best-to-semi-best threads. There's also a brand new (but also super old) drinking hole in Turner to grab a pew at; The Angel's Share Barrel House was recently converted from a church to a brewhouse restaurant–and people are raving about the food, the drink, and the atmosphere. We've not been yet, but we have insider info to say that it's as good as it sounds, so it has definitely earned a spot on our Salem bucket list.
Another rad brewery that is a must-see is the Gallon House in Silverton. They have over 22 taps on at all times.
Pro #3 – Things to do in Salem, Oregon
We talked about the Silverton Oktoberfest, but there's a ton of different community festivals out in the Salem area. If you have kids, if you're single, if you like to hit the town in 'til the wee hours of the morning, there's a festival for everyone and they're happening year 'round. We have the Oregon State Fair that takes place in Salem. There's the Mount Angels Oktoberfest, Woodburn Tulip Festival, the Saint Paul Rodeo, and many, many more.
While there are fewer restaurants in Salem as opposed to Portland, there are still loads of great ones to visit. You can live in Salem for years and still find awesome new restaurants, places to grab a drink on date night, and happy hours-a-plenty. Not only that, but Salem has this truly awesome vibe about it.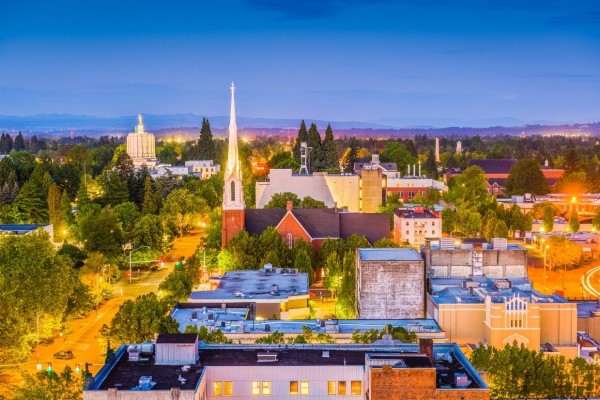 Cons of Living in Salem, Oregon
Con #1 – Rural vs City Life
Salem is definitely more of a rural small town area. It's the state Capitol and you can find a lot to do there, but in comparison to say downtown Portland or San Francisco, there isn't a ton of nightlife. Having said that, it's an area that is expanding quickly. So, for the moment, you don't have to wait in line at a restaurant for thirty minutes to an hour. It's not packed when you go to nightclubs or bars. So if you're looking for streets lined with restaurants and an abundance of nightlife, Salem may not be a match for you like Portland would be.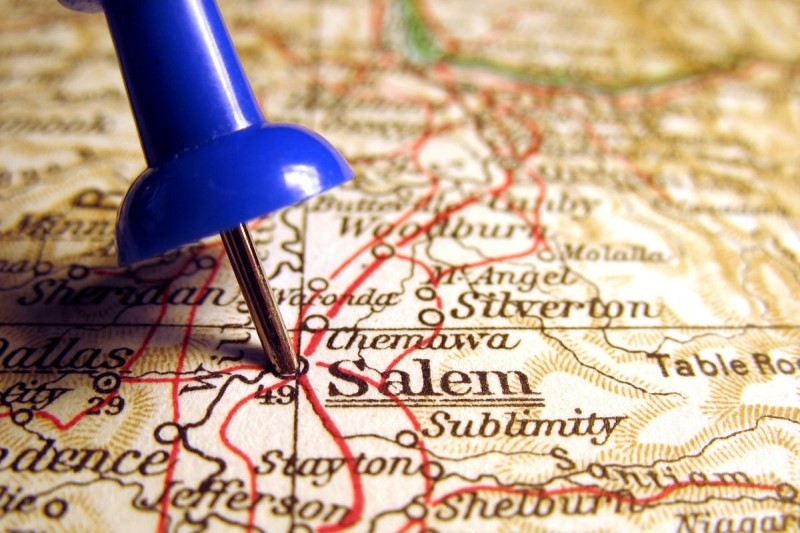 Con #2 – Weather in Salem
While Salem is not as bad as Seattle for rain or Alaska for snow for that matter, you're going to get rain and maybe a yearly dusting of snow too. About 150 days a year. No monsoons; you're not going to be flooded out, but there will be rain. This is something that new residents tend to acclimatize to very quickly. It also gives you the opportunity to stay inside under a blanket and binge-watch whatever you damn well please–which is nice.
So, the weather errs closer to precipitation than arid desert, but it doesn't have extreme seasons either. It doesn't hit freezing too often in the winter and you're not going to be seen baking cookies on the sidewalk in June either. So while you do have a lot of gray days and some rain, it's a pretty moderate place to live temperature wise. Salem wholeheartedly participates in the gorgeous Pacific Northwest Summers that you'll find in the likes of Portland or Seattle. The spring is pretty easy going, which makes it the perfect place to set up a lush green garden.
Con #3 – Population Growth in Salem
And that brings us to our final con to living in Salem OR, which is the fact that our little Salem is starting to grow. We have a lot more people coming here recently to settle down. This does bring more stability, more job opportunities, and more places to go out to, but it also means that, for some parts of Salem, that city life is coming. If you like having the best of both worlds, though, it works out. With the rise of residents, we're fast seeing a rise in housing prices and traffic, but the traffic isn't too bad anyway. There's just one main bridge that gets you into West Salem, so that can also cause a bit of traffic. Nothing compared to big cities, though.
Are You Thinking About Moving to Salem, Oregon?
Feel free to hit us up if you're thinking about moving to Salem, Oregon, or anywhere in the Pacific Northwest. Our team will take the time to find out exactly what you're looking for. We'll ask you a few questions about your lifestyle, where you're looking to work, and exactly what you're looking for in a place to live. Next, we'll put together a home search to outmatch all home searches. Because we've been doing this for a while, we can set you up with local lenders that will get you funded faster, and state-of-the-art homesearch methods that can be used from any distance.
Need help moving to Portland OR?
If you're thinking about moving to Portland OR, we can help you find your perfect home in the right neighborhood for you. If you have questions about moving to Portland, feel free to call, text, or email Jackson Wilkey or Jesse Dau.
P.S. Join your local peers!
Join our active Facebook group to get to know the city & the real estate market better
Or message us to day with your questions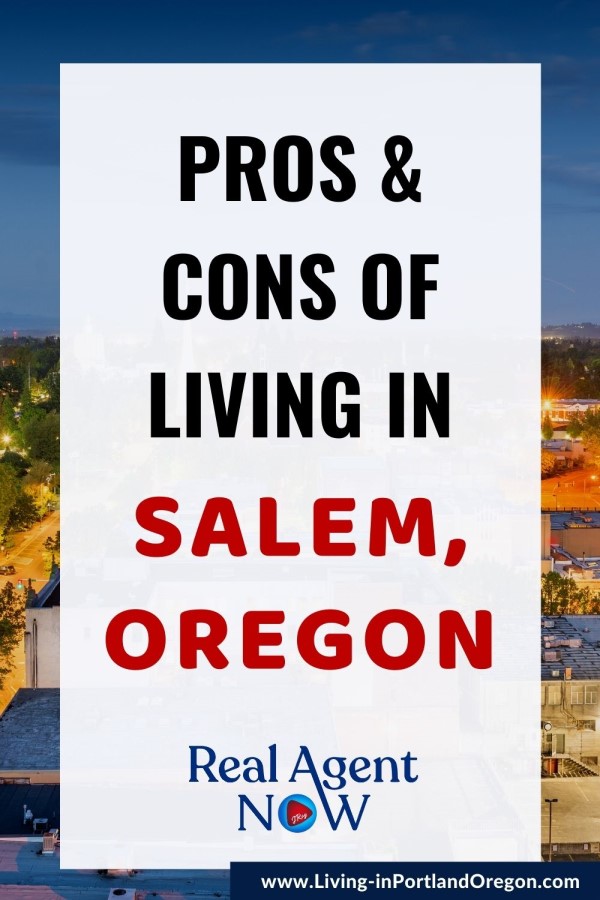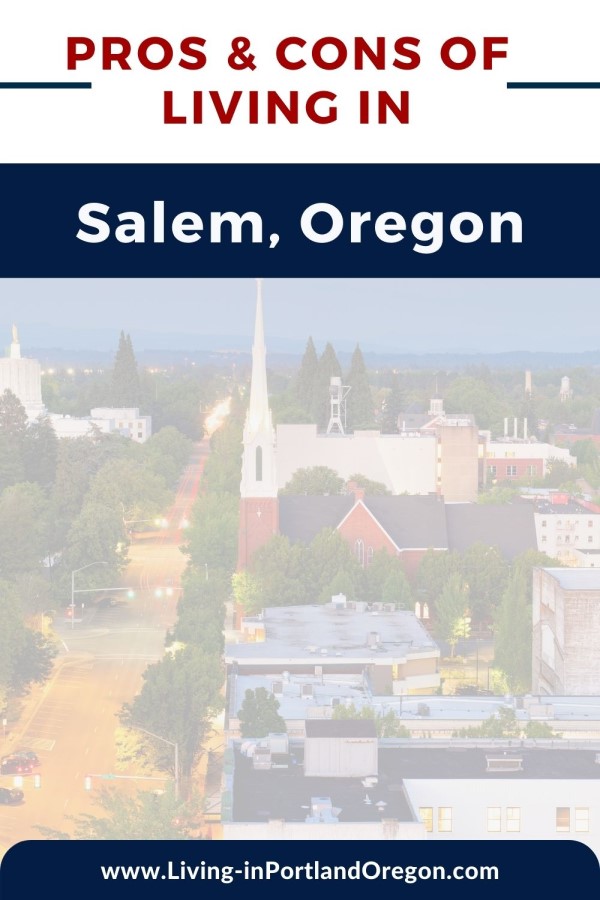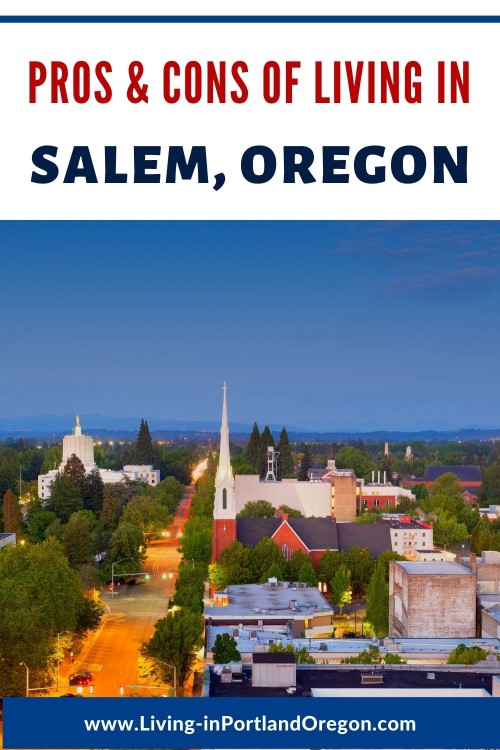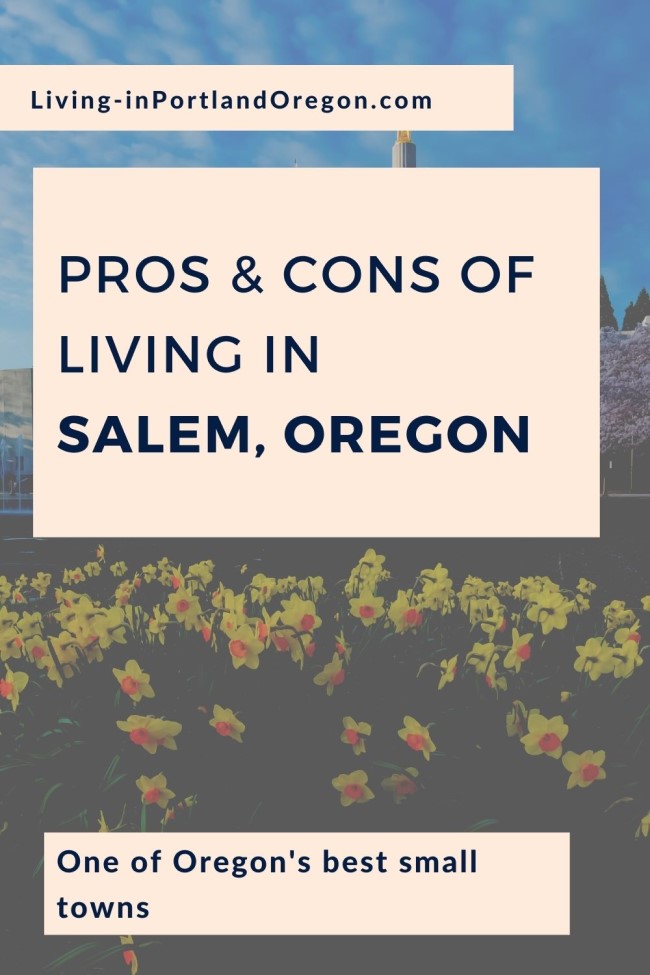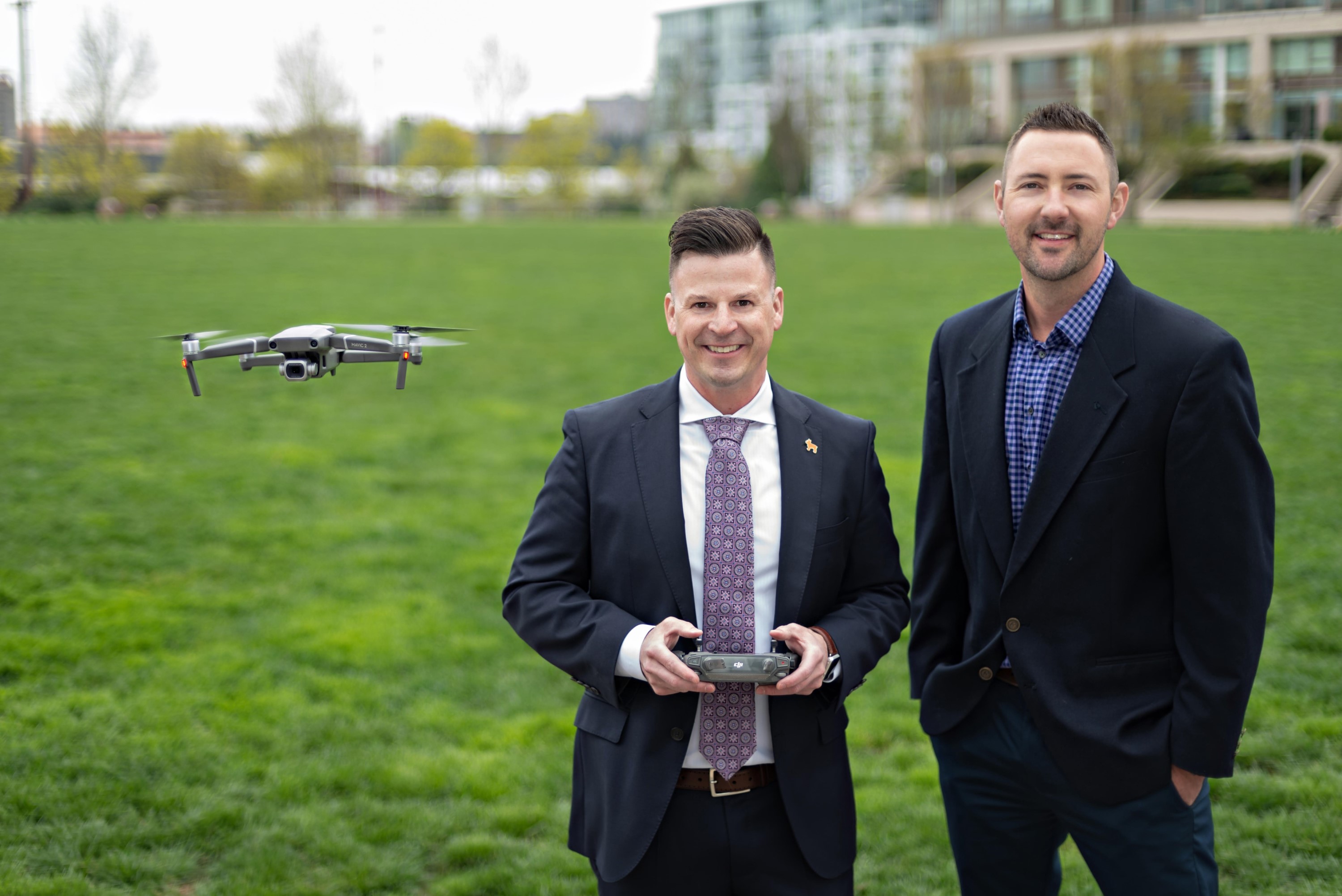 About Real Agent Now Group
Jesse & Jackson are high-touch broker's known for their extensive market knowledge and unmatched devotion to clients. Their success is based almost exclusively on positive referrals. They earn the respect of their clients by working tirelessly on their behalf and by always offering them candid advice. Get to know them better by checking out their Portland and real estate
YOUTUBE CHANNEL
.