Living In California vs Bend, Oregon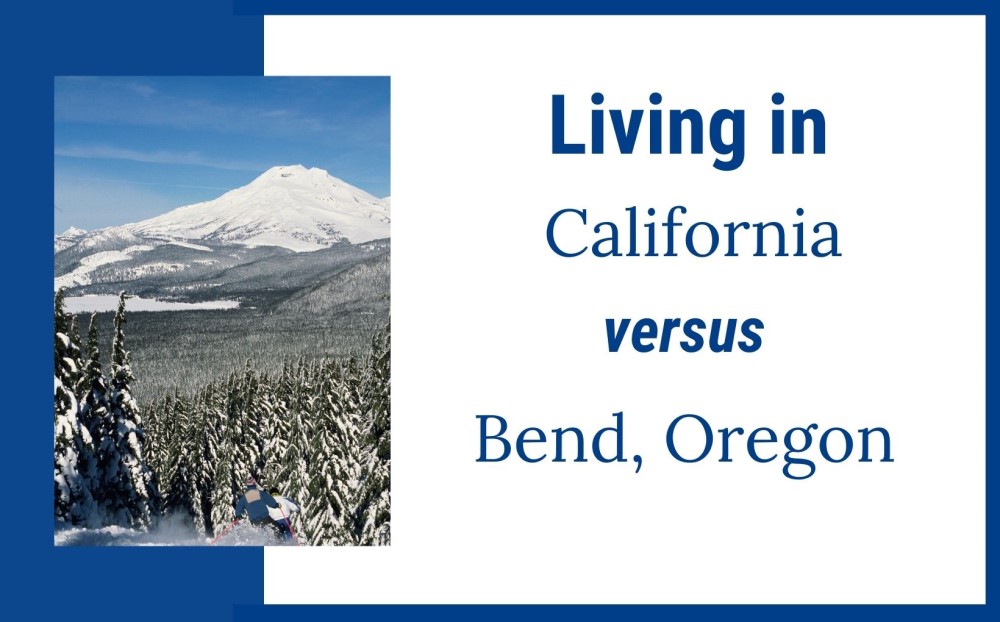 You'll find Bend, Oregon, on the eastern fringe of the Cascade range, with the Deschutes River running through it. The name comes from "Farewell Bend," a nickname given to it by early pioneers because of that last bend in the Deschutes that showed the rest of the water in a most magnificent light.
Living in Bend means kayaking, rock climbing, surfing, whitewater rafting, wild swimming, fishing, horseback riding and more, right on your doorstep.
Warmer than Portland, Bend has a typical high desert climate with cool nights and sunny days. The City of Bend gets around 158 clear days per year with an additional 105 days of sunshine per year and offers access to 71 parks, 300 miles of mountain bike trails, 1,000 climbing routes, and over 3,600 acres of terrain for skiing and snowboarding on Mount Bachelor, which lies just an hour east of Bend.
But is living in California vs Bend better, worse, or just different? That's what this post seeks to tell you, so read on.
The Vibe in Bend
With an abundance of stunning natural areas, Bend is absolutely one of the best places there is to spend time outdoors. You'll find almost endless parks, rivers, lakes, trails to explore as well as breathtaking views of the Cascades, and the Deschutes River.
With all this access to built-in exercise, people in Bend are generally laid back, friendly, and happy. The work/life balance here almost always tips generously towards life. In fact, that is a huge part of the vibe in Bend and one of the major benefits that you get from living in Bend; a community-wide understanding that their life is more important than working for the sake of working.
It's a very community-centric and family-friendly place. there are tons of community events throughout the year, outstanding farmers markets, and lots of family-friendly activities available. Plus, the schools are phenomenal. So it's a great place for singles and families.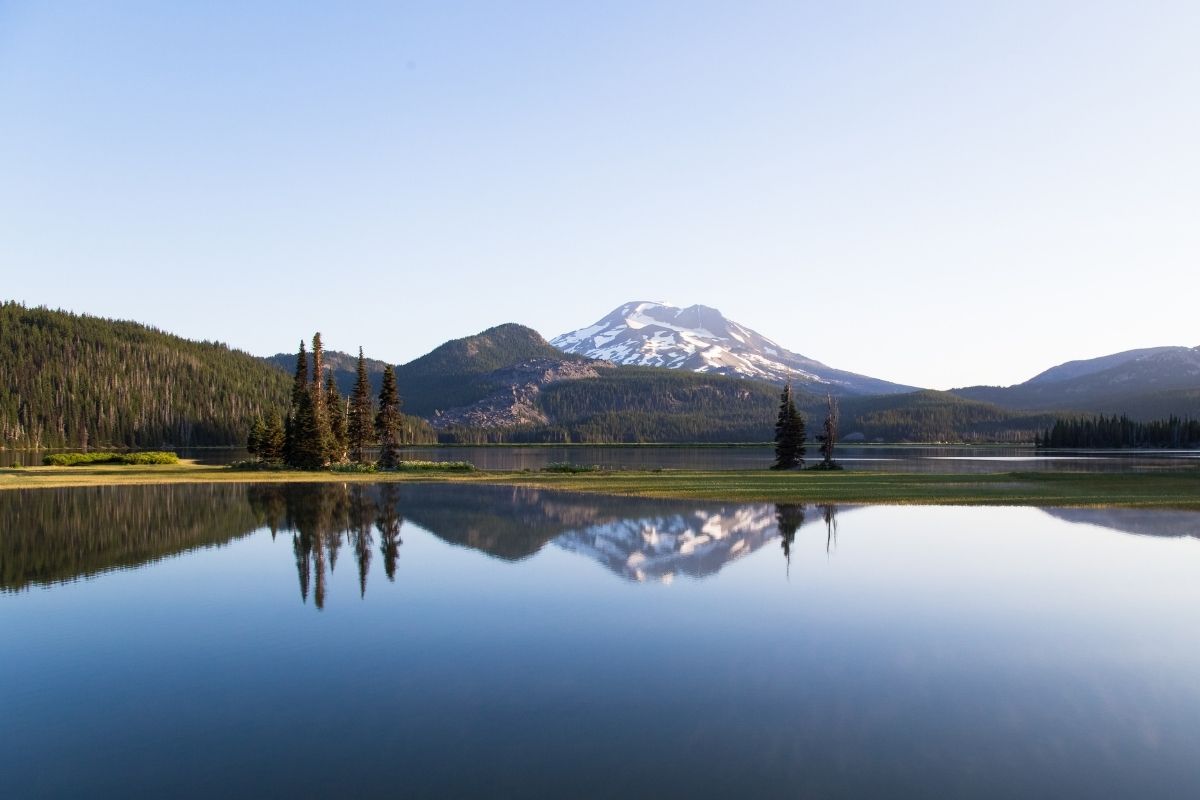 Cost of living in California vs. Bend
Each year, around 25,000 people leave California; the most populous state in the nation. A huge percentage of these migrants head for the hills of Oregon. The Oregon Office of Economic Analysis recently reported that 57% of the people who now live in Oregon came in from California and Washington.
One of the main reasons that all these people are making the move from California to Oregon is the Cost of Living and what that affords them in terms of quality of living. And that's definitely something that Bend offers, and it does so at a much lower cost.
If you compare Los Angeles, the capitol of California, with Portland, the capital of Oregon, you'll see that the costs in PDX are only a third of the costs in LA.
The national cost of living index has a foundational number of 100. This means that 100 points is the national average Cost of Living. So, anything higher than that is higher than the national average Cost of Living and anything less is lower than the national average. This also works as a percentage. For instance, the cost of healthcare in Bend is 91.9, which is also 91.9% of the national average. That also means that it's 8.1% less than the national average. The cost of healthcare in San Francisco, however, Is 100.3 0.3% more than the national average.
What are some of the other costs of California versus Bend?
The state of California has an overall cost of living of around 50% more than the national average at 149.9. The overall cost of living in Bend is 123.5. Other key cost-of-living factors in Bend include groceries at 102.2; utilities 83.6; transportation 82.6; and housing at 193.4. You'll notice housing is quite a bit more than the national average and we'll go down to that in a moment, but first let's look at California. Groceries in California are at 105.1; utilities 102.4; transportation 133.1; and housing 239.1.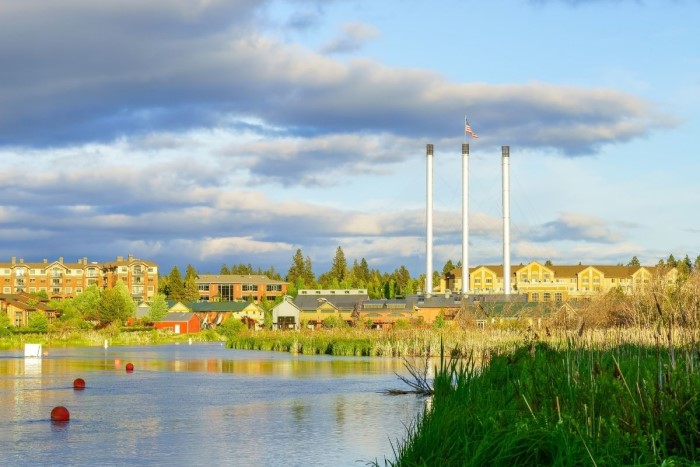 Homes in California vs. Bend
Average home prices and what you get for your dollar in California vs. Bend are incredibly different. The median home price across the nation is $231,200. In California, your median home cost is $552,800. The San Francisco average is $1,378,300. Oregon's median home cost is $344,200. Portland's is $419,600. And when you buy a home in Bend, the median cost there is $447,200. So even if you are not moving from San Francisco to Bend and are just moving from California to Bend, you'll pay an average of 24% less for housing. The move from San Francisco to Bend will get you outstanding savings of 100% on average. That's worth putting some thought into.
Tax Savings in Bend vs. California
Couple your housing savings with the fact that Oregon doesn't have sales tax (whereas California does), and you're hitting an even bigger win.
The California sales tax is around 7.5%. So, something that costs you $10 in Bend, will often cost you $10.75 in California. The nice thing about this is that you can walk around a store, calculate how much you're going to spend, and don't have to worry about the extra you'll be paying once you reach the checkout.
And it's not just the general Cost of Living, housing, and sales tax that you're winning on if you move to Bend, Oregon, from California. Bend's income tax is around 9.9%, where California's is the highest in the nation at 13.3%.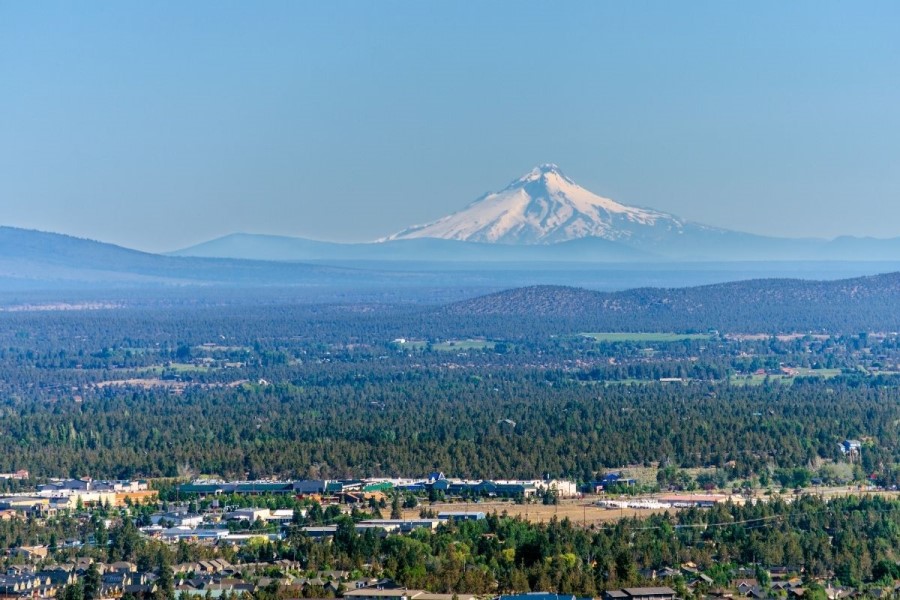 Things to do in Bend
There is absolutely tons to do in Bend, Oregon. We've already briefly gone over nature-based activities in Bend, but the city is not limited to that. This place is the full package.
The food and drink culture in Bend is absolutely amazing. You're just 5 to 10 minutes away from every brewery in the area. For great eats, you've got the likes of Boxwood Kitchen, Cuban Kitchen, Bangers & Brews, Bos Taurus, 900 Wall, Zydeco Kitchen, Spork, Foxtail & Bakeshop Kitchen, Barrio, and more.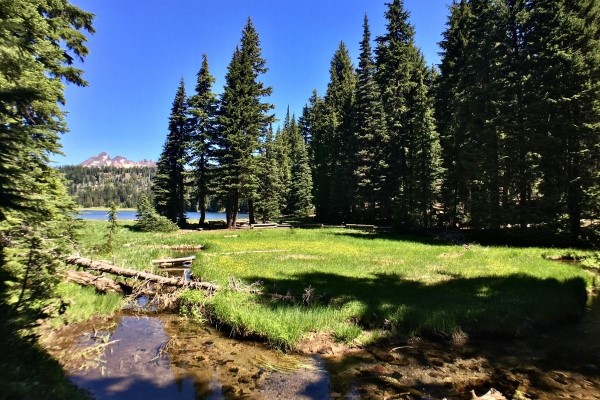 Thinking About Moving to Bend, Oregon?
Bend, Oregon is a vibrant city full of beautiful scenery, activities, culture, and history. Just like anywhere else, there are always going to be pros and cons to both living in Bend and living in California. And that's why it's best to find a knowledgeable team to do your bidding for you.
If you're thinking about moving to Bend, reach out to us, and we'll use our team's extensive knowledge to help you find the right fit. So, give us a call, shoot us a text, send us an email or even send the pigeon carrier. However you want to get a hold of us, we've got your back by moving to Bend, Oregon.
Need help moving to Portland OR?
If you're thinking about moving to Portland OR, we can help you find your perfect home in the right neighborhood for you. If you have questions about moving to Portland, feel free to call, text, or email Jackson Wilkey or Jesse Dau.
P.S. Join your local peers!
Join our active Facebook group to get to know the city & the real estate market better
Or message us to day with your questions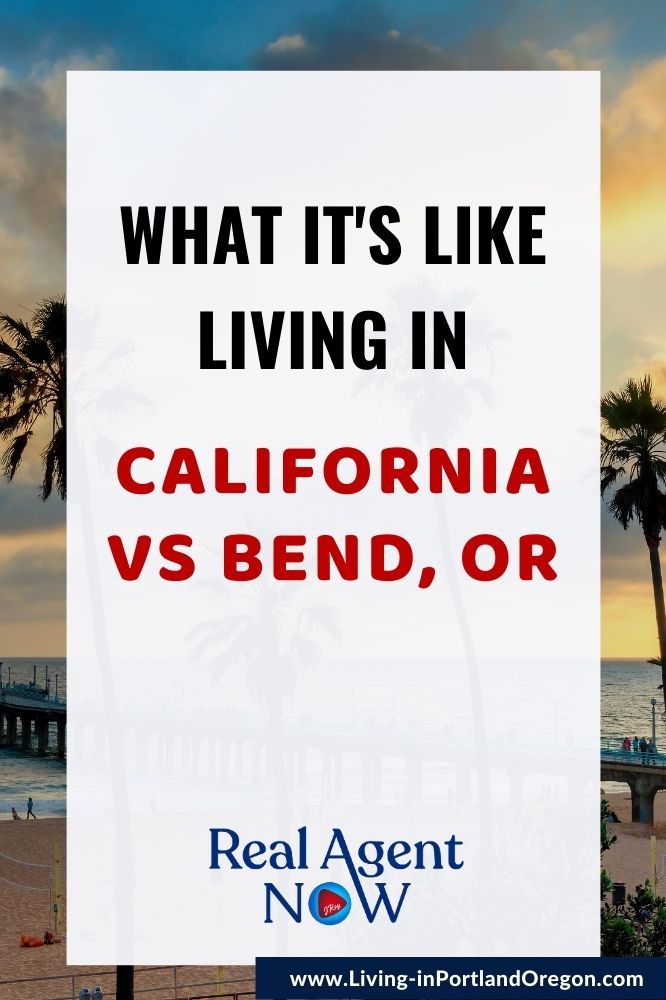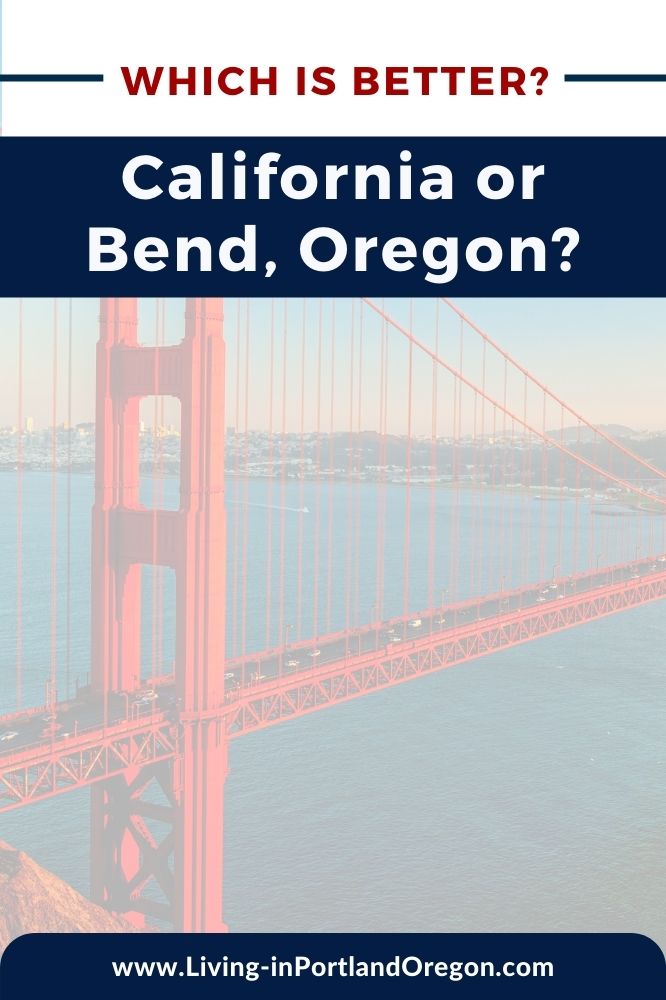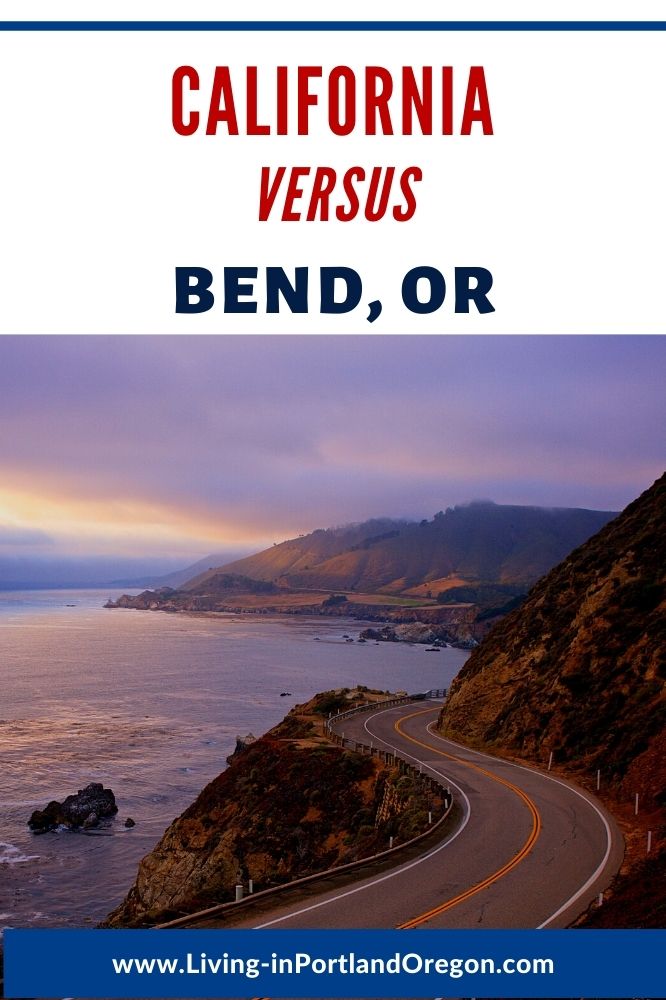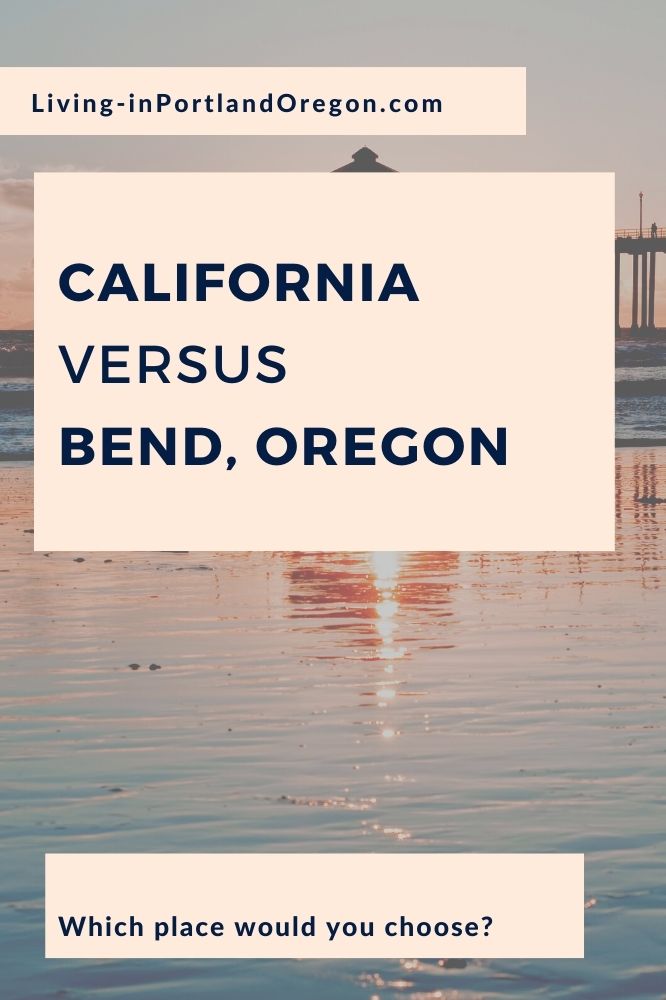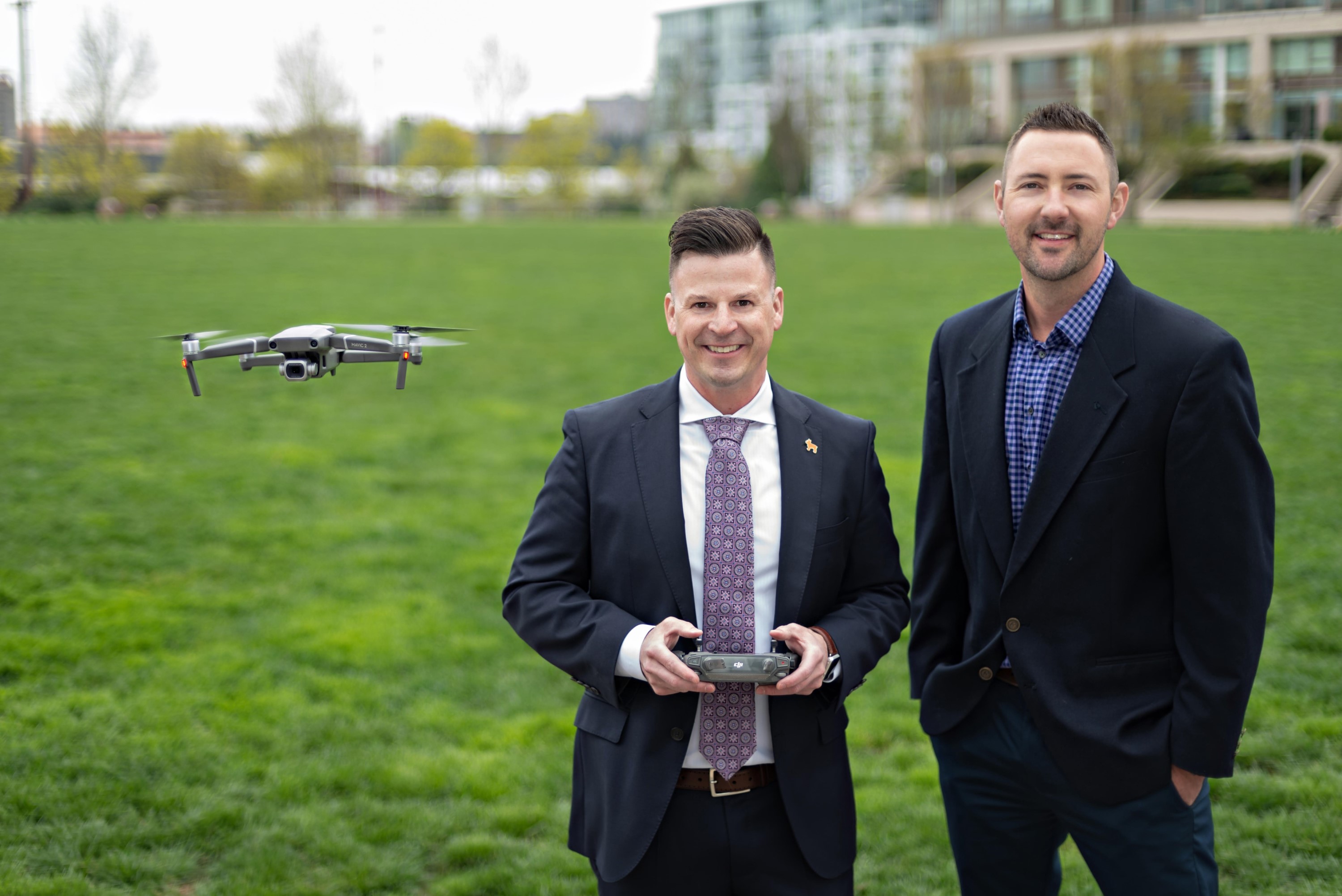 About Real Agent Now Group
Jesse & Jackson are high-touch broker's known for their extensive market knowledge and unmatched devotion to clients. Their success is based almost exclusively on positive referrals. They earn the respect of their clients by working tirelessly on their behalf and by always offering them candid advice. Get to know them better by checking out their Portland and real estate
YOUTUBE CHANNEL
.