Living in Bend Oregon vs Portland, Oregon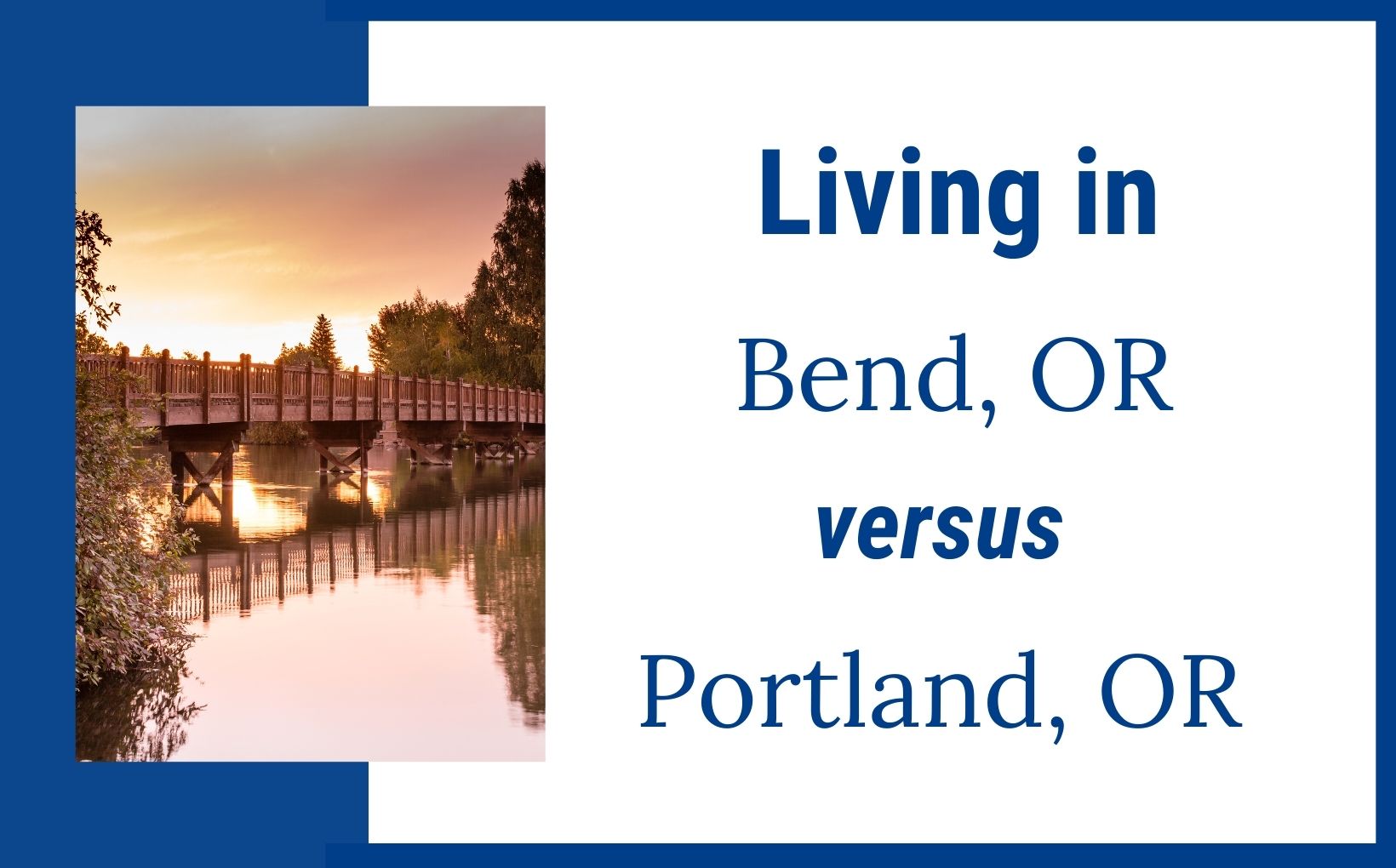 Interest in living in Bend or Portland Oregon? If you start at the California border, a 2.5 hour drive north through Klamath Falls, around Crater Lake, and into Deschutes National Forest will transport you to the fertile soils of Bend, Oregon.
Bend is an incredible place that's only now being recognised as the undeniable treasure that it is. It's a city known for its access to world-class outdoor recreation and a multitude of awesome microbreweries. With an average of 158 cloudless days per year, and another 105 days that are mostly clear, this small city is considered the sunniest in the state.
Bend offers Pac Northwest living at its finest. With old-growth trees, fresh air, great people, handcrafted brewskis, proper coffee shops, and a snow-capped mountain, it's generally everything you could hope for and more. But how does living in Bend compare to living in Portland?
If you're thinking about moving Bend, Oregon, or even living in Bend vs Portland, Oregon, you've come to the right place. Our agents know both Portland and Bend intimately, and this article is a collection of all of that knowledge. So, let the Bend versus Portland debate begin…
The Weather
You'd think that, being in the Pacific Northwest, Bend would see just two major seasons (summer and winter), with a dash of fall. The truth is farther from that, though. The weather in Bend is quite a bit different from Portland where you tend to have seasons, but slightly less defined seasons than Bend. In the latter, you're going to get a clearly defined run of all four seasons, and like Portland, Bend is absolutely beautiful.
If you're an outdoor enthusiast, the well-marked four seasons give you the opportunity a) plan and b) switch up what you're doing and where you're going. You can hike, mountain bike, fish, ski, snowboard, go to the river, surf and so much more. Just like Portland, there are tons of different things to do in Bend, Oregon. The difference is you've got four seasons to do them in versus three.
Moving on from all four seasons, let's get into the winters. So, many people think that Bend has the most insane winters. In reality, yes, many years you're going to get a good 3 feet of snow, but it generally lasts for about two weeks. And you know what the awesome thing about that is? Snow means plenty of fresh powder on our resident run, Mount Bachelor.
There have been times where residents are stuck plowing their driveways, and you're going to get a few snowstorms here and there, but for a ski town, Bend has a great balance of snow to no snow.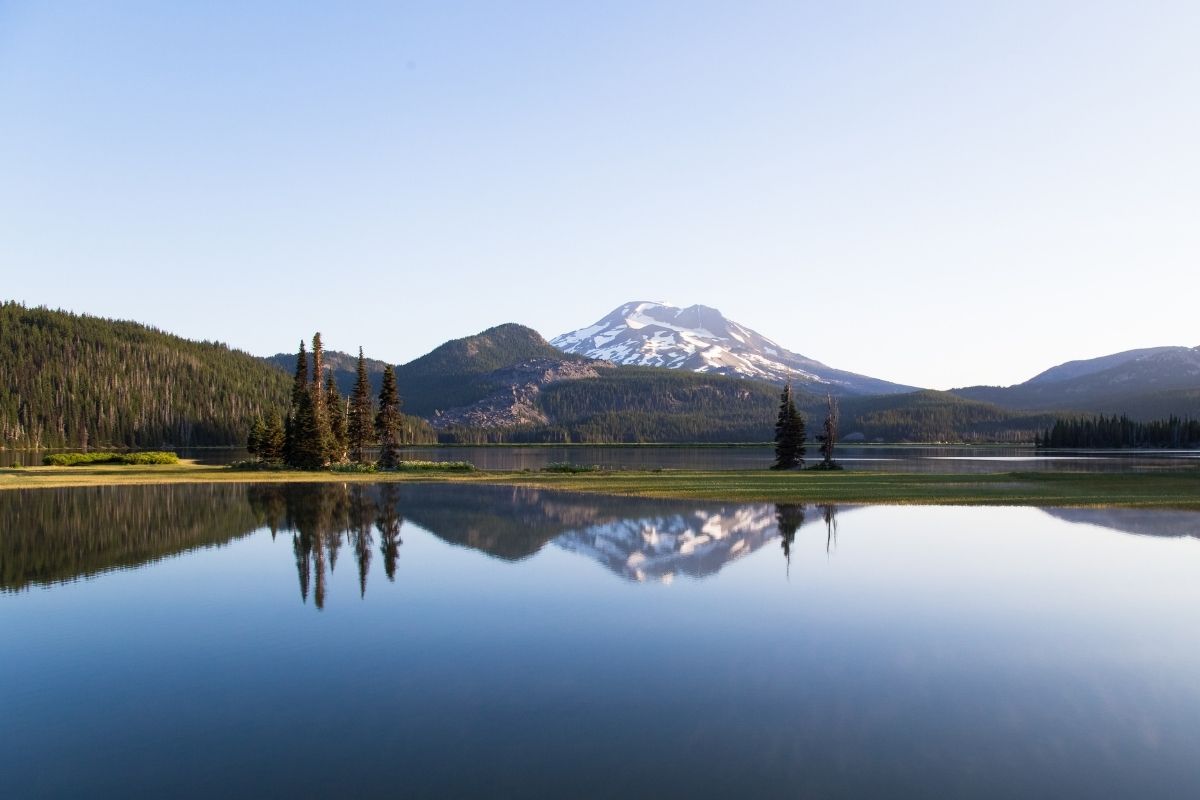 Cost of Living in Bend vs. Portland
Compared to the entire state of Oregon, the cost of living in Bend is a tick higher but fairly relative. Let's first start by prefacing that the national Cost of Living Index is kinda weird. Instead of starting at zero and going up, it starts at 100 and goes up and down from there. So, 100 is your baseline. Anything higher than 100 is more expensive than the national average and anything lower than 100 is less expensive from the national average.
Oregon has an overall Cost of Living score of 113 whereas Bend is 123. Neither are drastically more expensive than the national average. As a stark point of reference, San Francisco is a whopping 269 in the Cost of Living Index. But SF is an extreme, what about a bigger city in Washington State? Let's start with Seattle. We know Seattle is going to be expensive, but it is close to Oregon state and offers many of the same amenities as Bend, just on a larger scale. Seattle's overall Cost of Living is 172. Portland is 131. So, you're getting the same things–and even better things–in Bend, plus it's less expensive than the cities that surround it.
When you dig a little deeper into the numbers, Bend's transportation and utility bills are lower than the national average at 83 and 84, respectively. Groceries are just a slice higher at 102. Where Bend does get a little pricier is its housing. In Portland, your average home price is 181 on the Cost of Living Index, which is $420k. Bend is 194 on the Cost of Living Index, which is $447k.
The boots-on-the-ground reality in Bend is that the price for a decent house starts at around $300k and, on average, goes up to the $700k point. The former will get you a small to medium sized ranch-style home, whereas the latter can get you a custom new-build. Of course, you will get some prices outside of those.
Jobs in Bend, Oregon
The long term average unemployment rate in Bend, outside of CoronaVirus numbers, is 6.5%, while Portland is 6.09%. So, fairly comparable there.
Being a ski town, there are resorts everywhere. So, the hospitality and entertainment sectors are thriving in Bend. If you're working in healthcare, St Charles Health System is an enormous employer in Bend. There are also biomedical companies setting up shop in Bend, too. Tech is becoming a big player in Bend as well. Not as much as Portland's Silicon Forest, tree-lined tech corridor, but there are some big names moving in. Sony has opened an animation studio in Bend. Facebook is just outside of the city. At the moment, most tech employees are working from home. This has given the big tech companies a successful trial run, which is saving them a fortune on keeping larger offices running. With this, we're seeing newly-remote tech workers move into Bend, because they can.
As well as tech companies, there are also tons of small creative agencies moving in by the day. However, as of the moment, Bend doesn't really have a large presence in film, videography and photography. That's one that Portland definitely has Bend beat on. However, with the explosive growth we're seeing in Bend and events like the Bend Film Festival, it wouldn't be surprising if the film industry really started to take off here.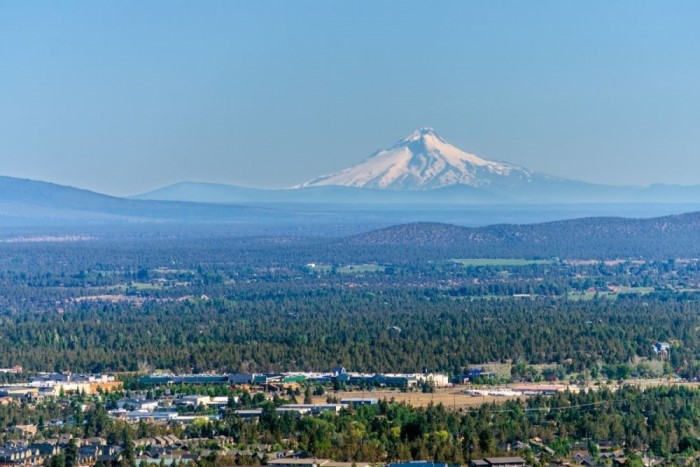 Foodie Culture in Bend
We'll start by summarizing: the food and drink culture Bend is absolutely amazing. You've got local breweries, coffee shops, bakeries and restaurants. There are a ton of places to go. In fact, you can hit us up if you want a whole list of things to do in Bend.
A few of our favorites are Boxwood Kitchen, Brewery, Thump Roastery, 10-Barrel Brewery, and SunRiver Brewing. There are always new places popping up all over Bend. While smaller than Portland, Bend is not too small, so you do get plenty of options. Portland does have more options, but Bend has a similar level of variety.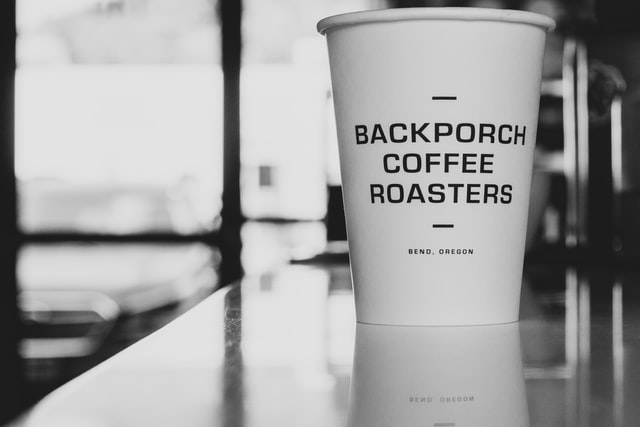 Portland is larger, so it has more breweries, but Bend has the most per capita in the state and the biggest Beer Trail in the west. It would literally take a person just over 12 years to visit every brewery in Bend, and that would be if they went to one every single day without fail. Challenge accepted–catch you on the flip (or you can join us).
Summary
Up until lately, Portland was always going to win, but that was before people started to catch on to what was going on in Bend. Bend has now become one of the most desirable places to live in Oregon.
The weather is a touch calmer in Bend than in Portland, but realistically, the weather in Portland is nowhere near as bad as it's preceding reputation would have you believe. Like Portland, Bend has access to miles upon miles of hiking and mountain biking trails for every skill level. They both also have snow-covered mountains for skiers and snowboarders, dozens of rivers and lakes, and plenty of other spots to hike and explore. Like Portland, Bend is fun, vibrant and laidback, and well worth checking out.
Thinking About Moving to Bend, Oregon?
Just like anywhere else, there are always going to be pros and cons to both living in Bend and living in Portland. And that's why it's best to find a knowledgeable team to do your bidding and find you the perfect spot.
Need help moving to Portland OR?
If you're thinking about moving to Portland OR, we can help you find your perfect home in the right neighborhood for you. If you have questions about moving to Portland, feel free to call, text, or email Jackson Wilkey or Jesse Dau.
P.S. Join your local peers!
Join our active Facebook group to get to know the city & the real estate market better
Or message us to day with your questions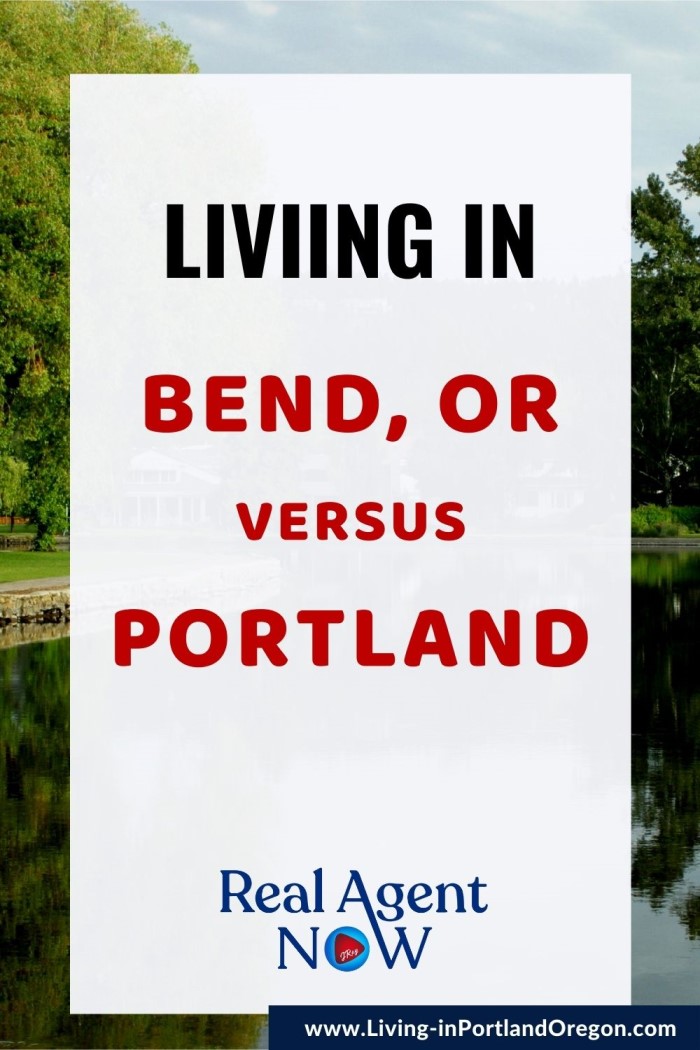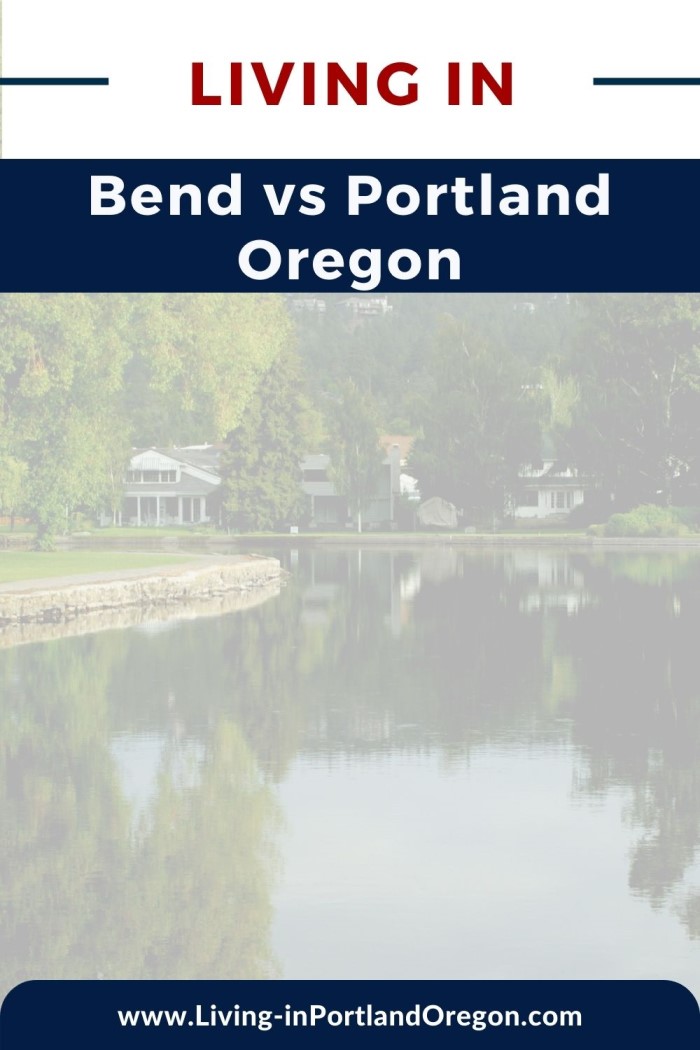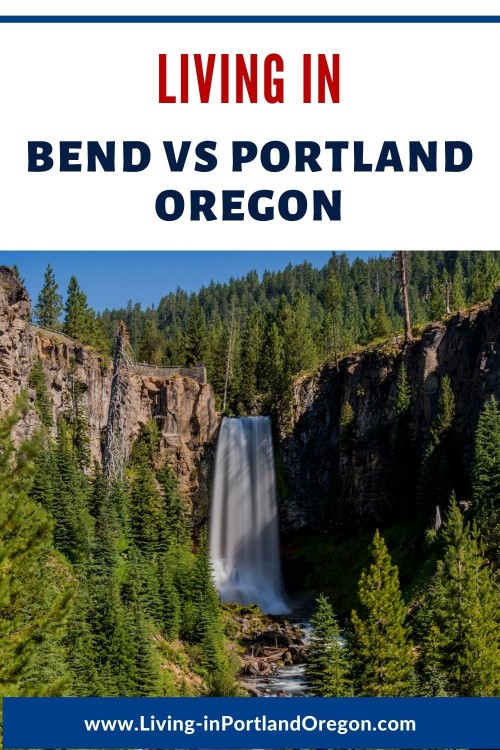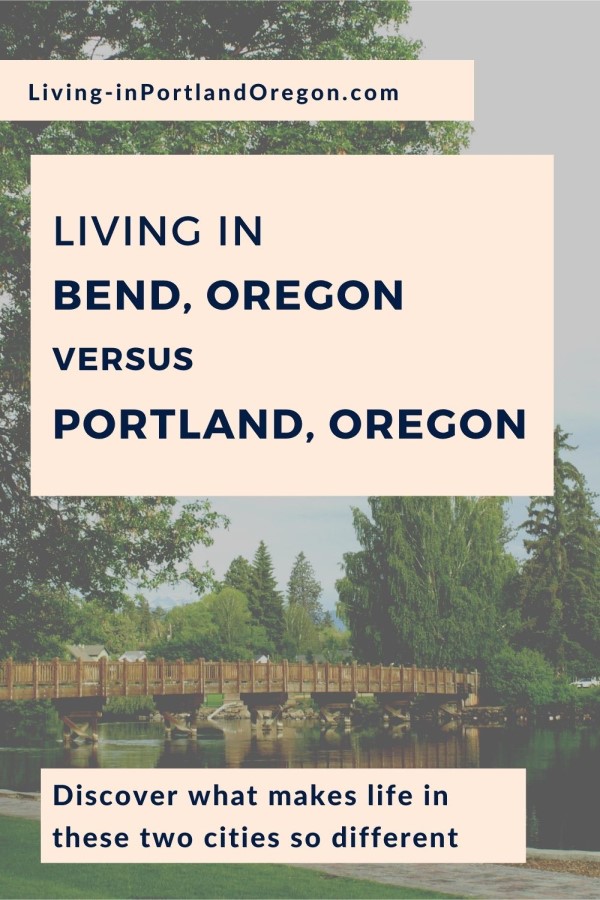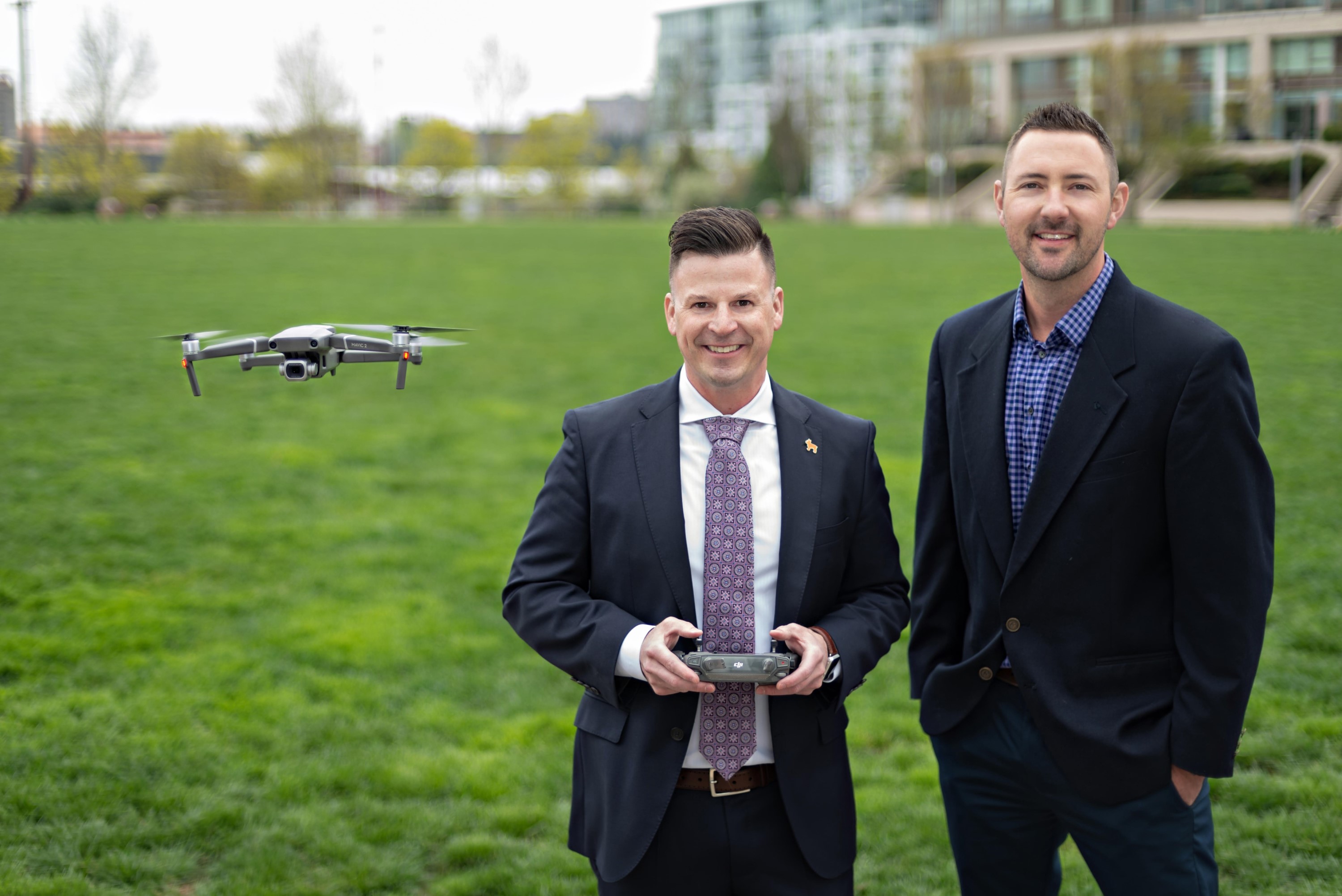 About Real Agent Now Group
Jesse & Jackson are high-touch broker's known for their extensive market knowledge and unmatched devotion to clients. Their success is based almost exclusively on positive referrals. They earn the respect of their clients by working tirelessly on their behalf and by always offering them candid advice. Get to know them better by checking out their Portland and real estate
YOUTUBE CHANNEL
.