10 Things you MUST know about Condos in Portland, Oregon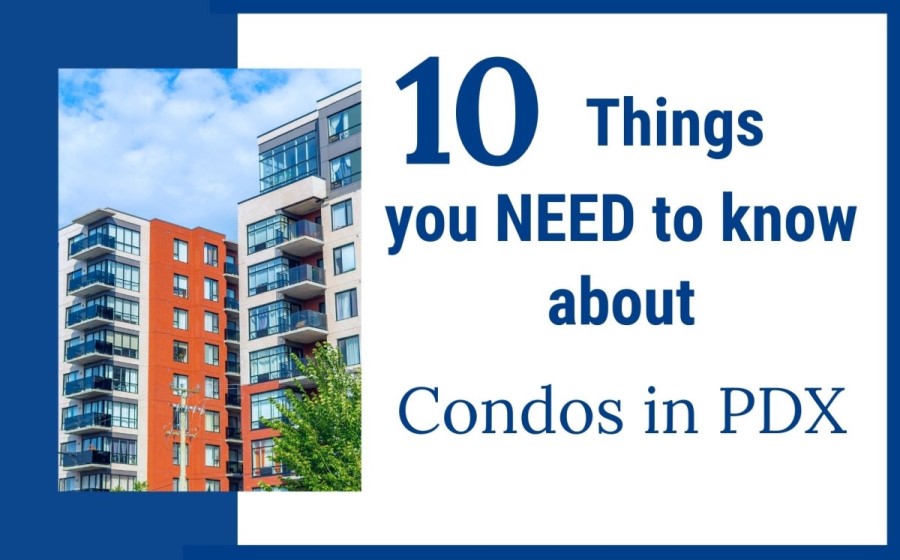 Home buyers are almost always in search of places that offer the most value for their money, and rightly so. When it comes to buying a home in Portland, Oregon, would you be better off with a single family home or a condo? Are condos in Portland even a good investment?
Contrary to popular belief, buying a condominium offers several advantages over purchasing a home, such as easier upkeep of the property and reduced expenses in long-term care costs. Buying a condo in Portland could lead to your dream living situation without the headaches that can sometimes come along with single family homeownership.
If you're mulling over buying a condo in Portland versus a single family home or townhouse in Portland, there are a few things you must know. Read on to find out more.
Most Portland Condos are Downtown
More than half of the condominiums on the market in Portland are in the downtown region, namely in the Pearl District, Nob Hill, Goose Hollow, and South Waterfront neighborhoods. With all of these great little pockets within easy walking distance of one another, downtown Portland is a killer place to live.
Owning a condo in downtown Portland also puts you within walking distance of grocery stores, restaurants, hotels, breweries, shops, boutiques, Powell's Book Store, a couple of great movie theaters, and a ton of other unique amenities. Not only that, but some of the condo developments offer swanky rooftop decks.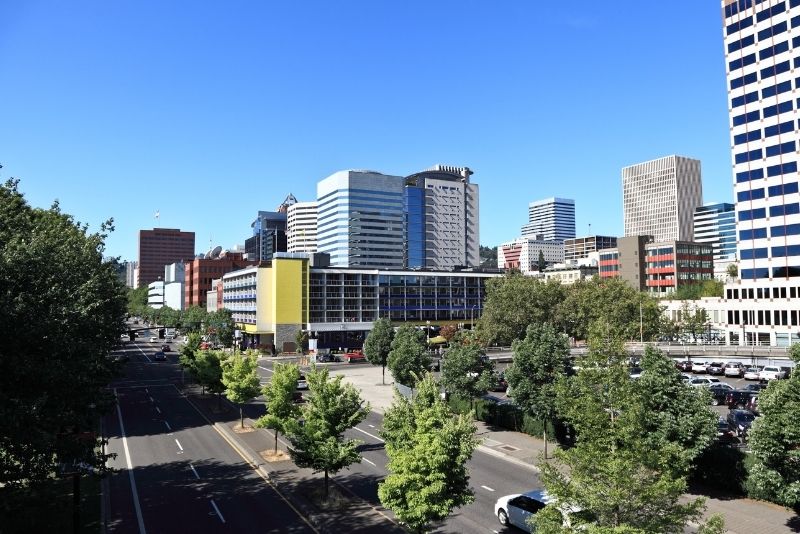 Portland Condos are Green & Sustainable
Even though many Portland condos include a paid parking space, you don't necessarily need your own car. As far as transportation goes, living in downtown Portland gives you the pick of the litter; putting you close to bike lanes, trails, and other pedestrian-friendly amenities. This can lower your carbon footprint pretty significantly. You're also right by Forest Park, which is both huge and quite literally green as hell.
Not only that, but many Portland condos are built to the highest green standards available. Portland condos comply with sustainability standards, including but not limited to the LEED (Leadership in Energy and Environmental Design) standards for office and industrial buildings as well as the Green Building Initiative.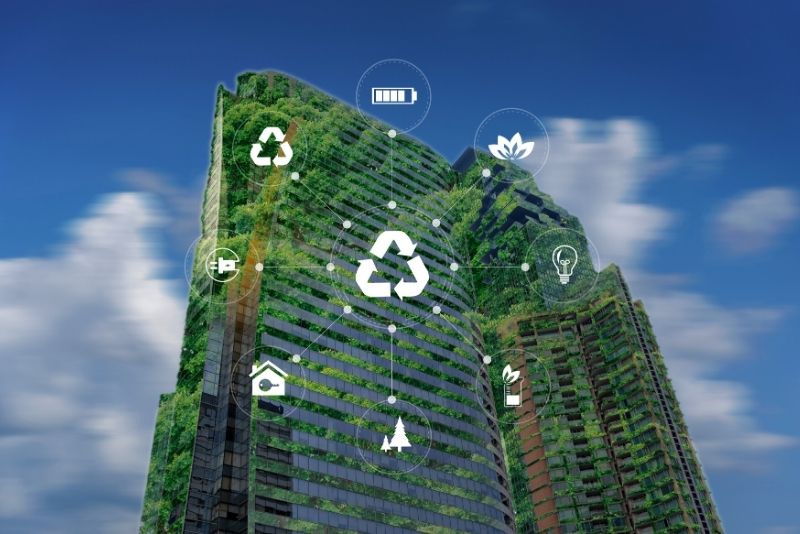 Condos May Not Have Home Energy Scores
The Home Energy Score program in Portland is a way for home shoppers to gauge the energy efficiency (and total greenness) of different homes. Many Portland condos are exempt from having to have a mandatory Home Energy Score. As ridiculous as this next sentence sounds; the program only applies to properties where the homeowner is also in possession of the roof. For condos, the owner doesn't own the roof or exterior (including yard), but more on that in a moment. Fortunately, as mentioned, many condo buildings and complexes in Portland are already energy efficient by design. Also, in the case of condos located in a multilevel structure, the Energy Score is naturally lower due to there only being one roof for all units.
What's the Difference Between a Condo and a Townhouse?
When you think of a condo, do you see it as part of a multilevel building? When you think of a townhouse, are you more inclined to think of it as a standalone or a unit only attached by 1-2 sides? This is that this is a pretty popular consensus, but it's not always the case. As odd as it sounds, the actual difference comes into play when you consider which parts of the building you own.
With a townhouse, you own the interior and exterior of the building, including the roof and any garden space it might have. With a condo, however, while you own the interior, you do not own the exterior, including the roof or any yard space. This might sound like a bit of a bummer. Like, why would you buy a home that you only own pieces of?! But when you look closer, it can be a pretty big bonus. In the case of condos, Homeowners Association (HOA) fees cover the exterior of the building.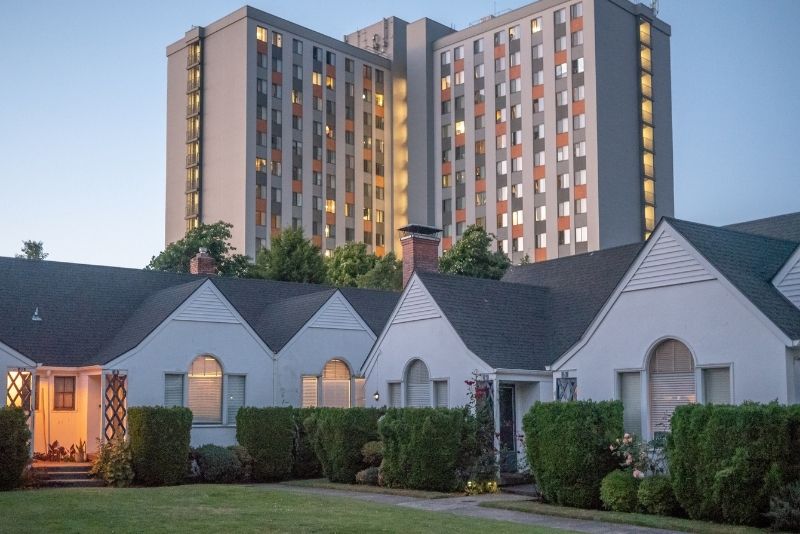 The pros that come along with having a HOA is that they usually take care of everything outside of the house. They mow the lawn, repaint the house, repair cracks or breaks in the siding, and fix anything that happens to the roof, including general wear and tear. Many condos also come with amenities as part of the HOA fees. So, you might have access to a pool, hot tub, sauna or steam room, gym, and a clubhouse.
HOAs
The issue with some HOAs is that they are astronomically expensive or they may impose very restrictive rules. That's why you've got to do your due diligence, or let us do it for you.
With condos, the price that you see isn't your overall cost because there are always going to be HOA dues. Many people see the awesome prices that come along with a condo and just think that it's a super savvy find.
Checking the cost of the HOA dues is just one part of it. You'll want to ask if fees are due monthly, quarterly or annually. This makes a huge difference because you could be looking at a fee that you think is due every quarter, when it's actually due every month.
One of the most crucial things to look into before you make an offer on a Portland condo is that fees can fluctuate depending on upcoming events. If your condo or condo complex is due for a reevaluation a.k.a. an "assessment," then you may be in for a big hike in rates. What happens during an assessment is that the HOA inspects the whole property and/or property complex to see if there are any major upgrades that need to be done. This results in either a lump sum or a change in fees. If that's not factored into your budget, then you may have to sell before you even get fully moved in.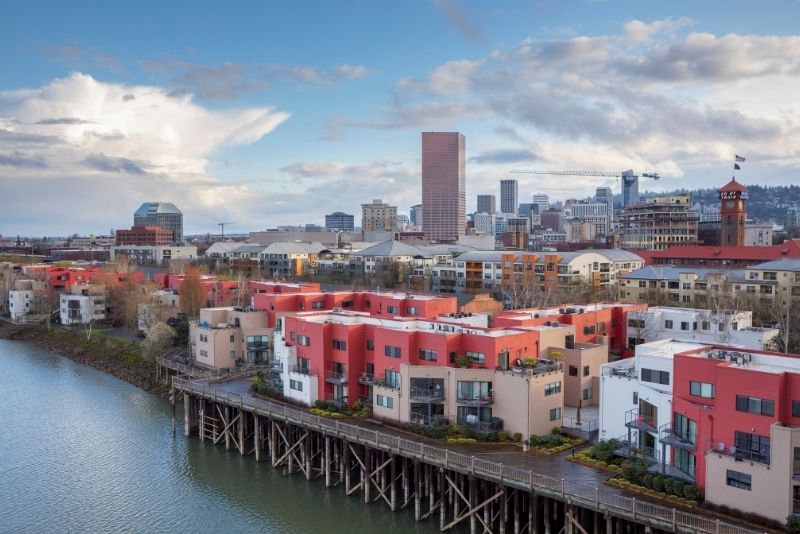 The best way to combat this is to ask for a current fee schedule from the HOA, any upcoming assessment dates and examples of previous fee changes due to assessments. If you need help with this or finding an appropriate condo, please feel free to ask us.
Around half of the time, you'll find that the HOA already has reserves available to pay for maintenance and upgrades. However, it's good to know if you'll need to pay into this now or in the future.
If you check into it and find a great HOA with affordable fees, owning a condo in Portland can be a way to spend less time and energy worrying about home upkeep and more time exploring the city. Depending on your budget and preferences, having a HOA can be absolutely amazing. Either way, it's well worth checking into because condos in PDX can be different to the ones you're used to seeing.
Silver Tsunami
When retirees move in force from one type of home to another or into one area, the result is called a "Silver Tsunami." If you're a retiree, you'll probably know that one of the major reasons that retirees are largely attracted to condos is due to ease and a smaller space. Smaller space to clean; smaller space to worry about; and HOA to do your bidding. It's a smart move.
It's predicted that 11% of retirees who own a home in Portland will sell their home in the next 5-10 years. Unfortunately, it's not just due to convenience, 45% of soon-to-be retirees currently don't have enough saved up to be able to afford their larger home or it's upkeep. A condo is the least expensive route.
Portland Condo Inventory is Getting Lower
Building on the last point: what does this mass exodus of the condos of PDX mean? Now is the time to buy a condo. And, if you're reading this a couple of years after the post was initially published, now is the second best time to buy a condo in Portland. The sooner the better because without further development, the inventory will dry up–particularly in downtown Portland, Lake Oswego, and Vancouver, Washington. Right now, people aren't buying up the condos in Portland as fast as the houses–largely because there's a lot of confusion as to why buying a condo could be an absolute gem-of-a-purchase. Now is the time–the sooner the better. At the very least, if it appeals to you, check out the condo scene in Portland so that you have all of the legit information you need to make the right decision for you.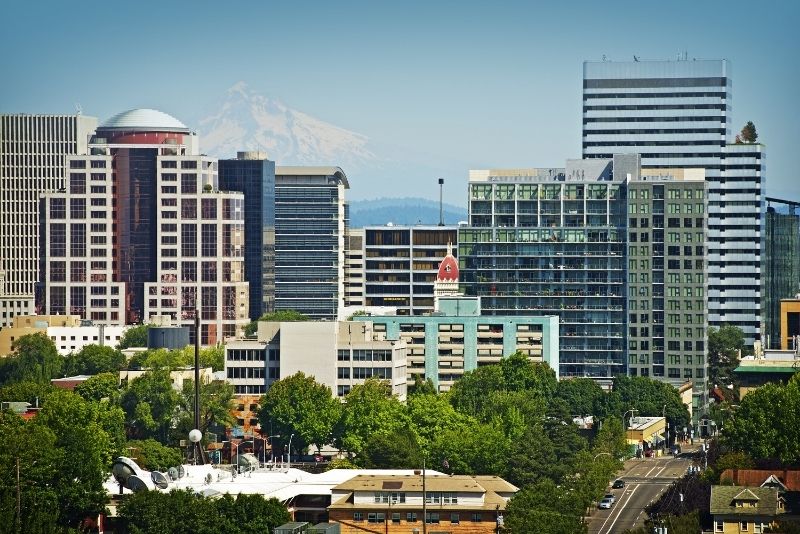 Before the 2020 C-Virus situation, condo inventory in Portland was being lessened by a rate of 100 properties a year. There were around 700 condos for sale in Portland in late 2018. By late 2019, that number had dropped to reveal only 600 condos on the market. During the unrest of 2020, the inventory has stabilized, and the average price per square foot for a condo went down.
According to Oregon Live, high-end condos in the Portland Pearl District sold on average at $507 a square foot in 2019but dropped to $481 in 2020. Condos on the South Waterfront dropped from $469 a sq ft in 2019 to $441 a sq ft in 2020. The reason? Unrest in the more vulnerable age groups who cannot risk moving during the pandemic. Also, the perks of being within walking distance to restaurants and bars isn't quite as much of a bonus when they're closed down. So with all this, why do we think it's a good idea to snap up a condo in Portland now? Because it won't last forever. Prices will go back up and it's very likely that inventory will experience a large and sudden drop. Now is the time.
When to Buy a Condo in Portland
The condo market is just now (in early 2021) starting to stabilize. This is to do with the last point we made plus a mild cooling off of the whole Portland market over the last few years. That's not to say that buying real estate in Portland is a bad idea. Up until 2016, Portland's real estate market was in a frenzied rally where timing was absolutely everything. It's still a competitive market, but you may not have a line of other buyers ahead of you, eager to pay 10, 20, or more thousands over the asking price just to secure the deal. No, what we mean by stabilizing is that it's still on the up and up, it's not as mental as it used to be.
As for when in the year to buy a condo in Portland, it's largely the same as single family homes. Your peak sales months tend to be around May and June when the weather is fine and everyone is full of extra energy. The fall to winter months have historically been the best time to buy. You can snag yourself an awesome deal if you time it right. Start prepping in August and start really looking in September. That'll give you the best shot at getting all the bang for your buck.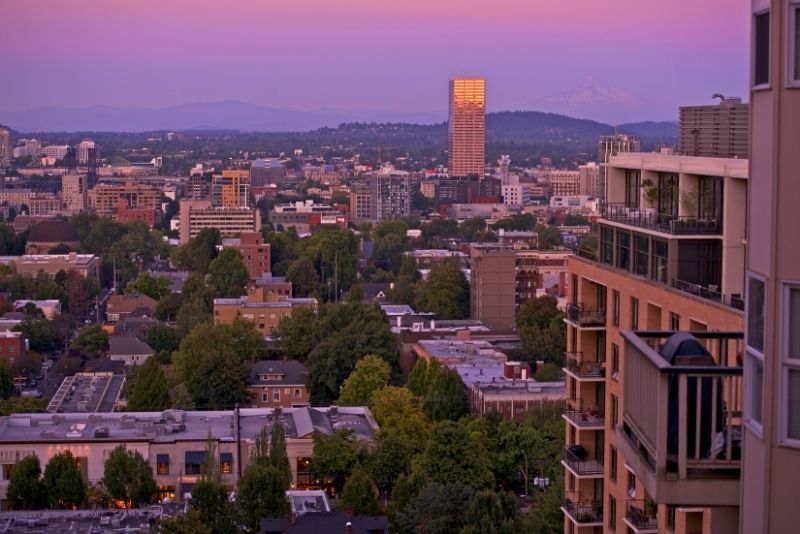 Know Thy Condo Market
The final word we're going to say about buying a condo in Portland is that knowing the market or hiring someone who knows the market will pay you dividends for years to come. Knowing the what, when and where about condos and townhomes in Portland will save you a lot of time, stress, and money.
It's a unique experience to buy a condo or townhouse in Portland compared to buying a detached single-family home. That's why it pays to have a real estate agent or real estate team that knows the Portland condo market. For instance, our team knows the condo market, the right areas to suit each lifestyle, and they also know how to negotiate the best deal for you. We're not just saying that, it's 100% true. We know this market, and we can help you find the condo, townhouse or home that suits your needs. We do all the research for you on each specific transaction. Which is honestly very rarely the case. Often, a real estate agent in Portland will either expect that you've already done all of the research. But you don't know what you don't know, so be sure to team up with people who do.
Thinking About Moving to Portland, Oregon?
We get so many people calling us about relocating to Portland. We absolutely love helping people find their dream home in the Portland metro.
If you're thinking about moving to Portland or Southwest Washington, make sure you give us a call, shoot us a text, send us an email, or even send a pigeon carrier. However you want to get a hold of us, we got your back when moving to the Portland metro.
Need help moving to Portland OR?
If you're thinking about moving to Portland OR, we can help you find your perfect home in the right neighborhood for you. If you have questions about moving to Portland, feel free to call, text, or email Jackson Wilkey or Jesse Dau.
P.S. Join your local peers!
Join our active Facebook group to get to know the city & the real estate market better
Or message us to day with your questions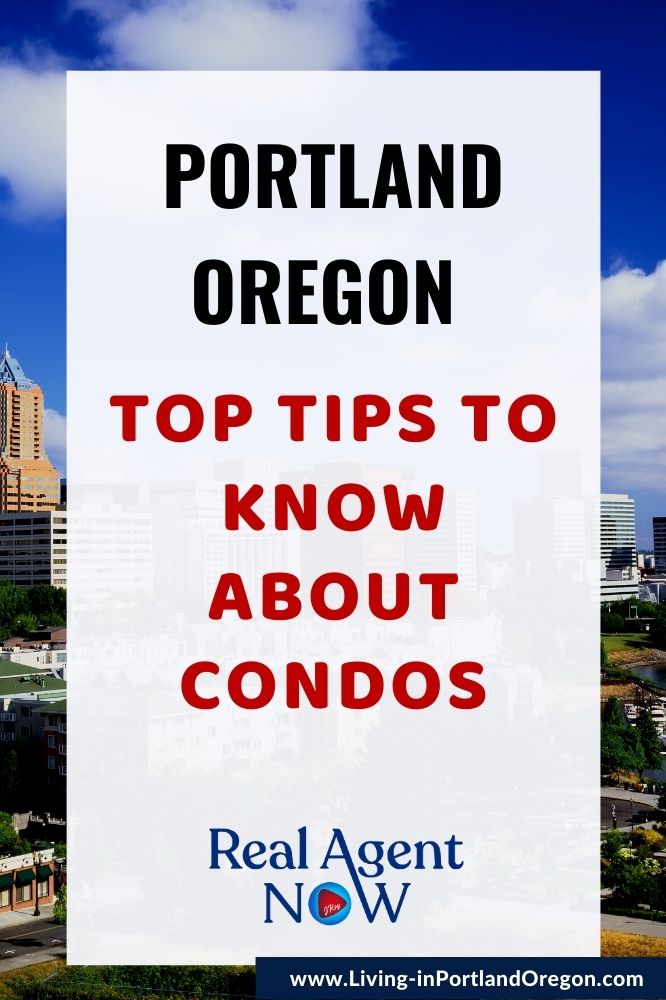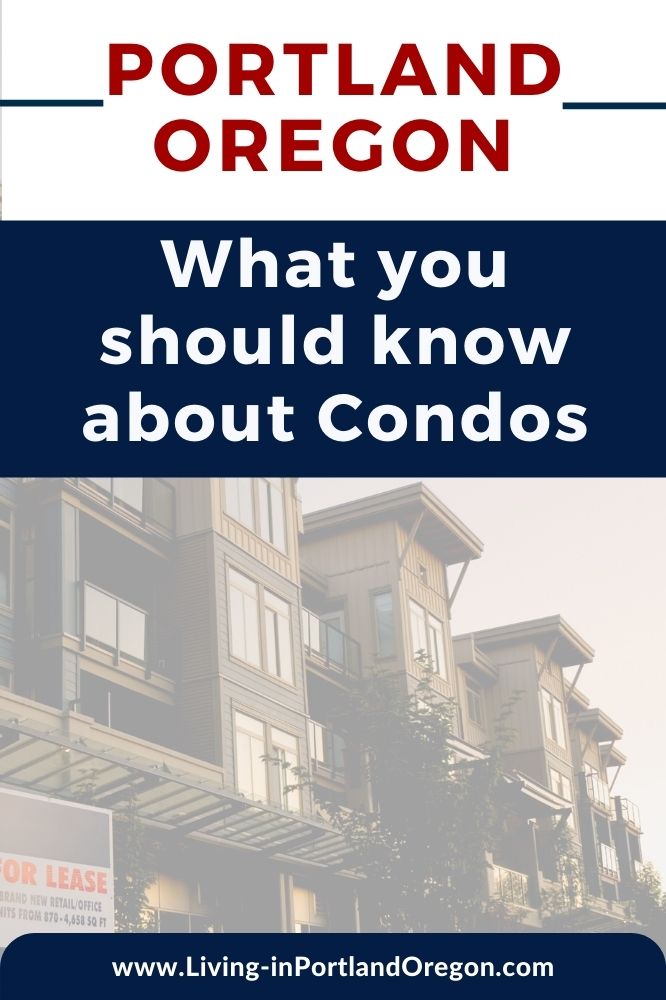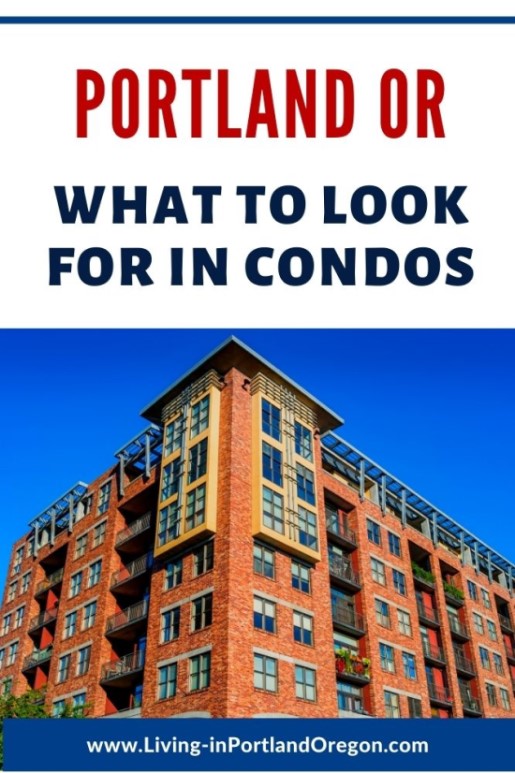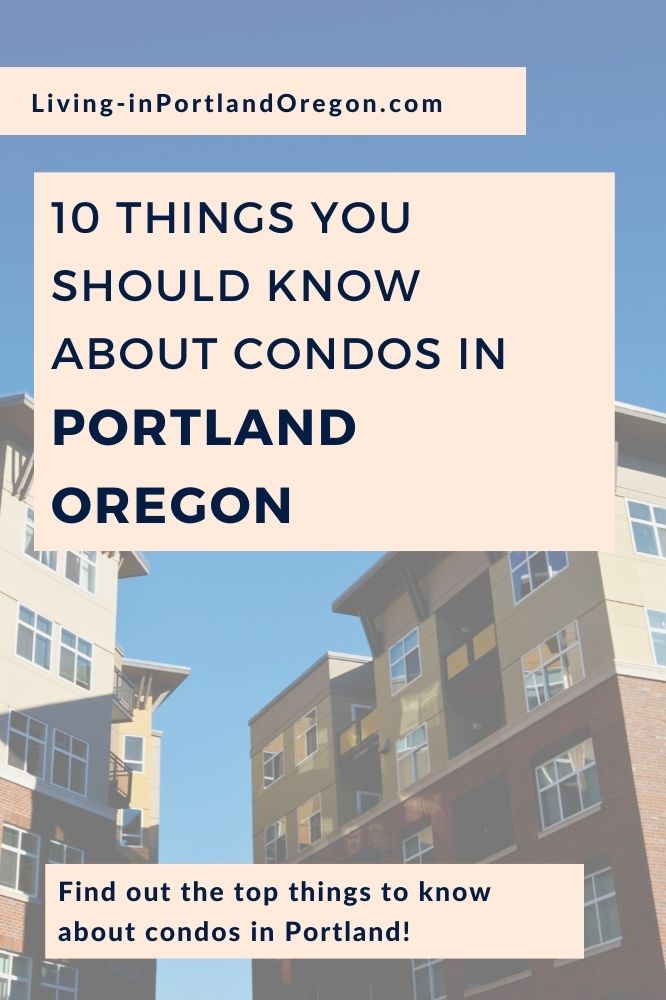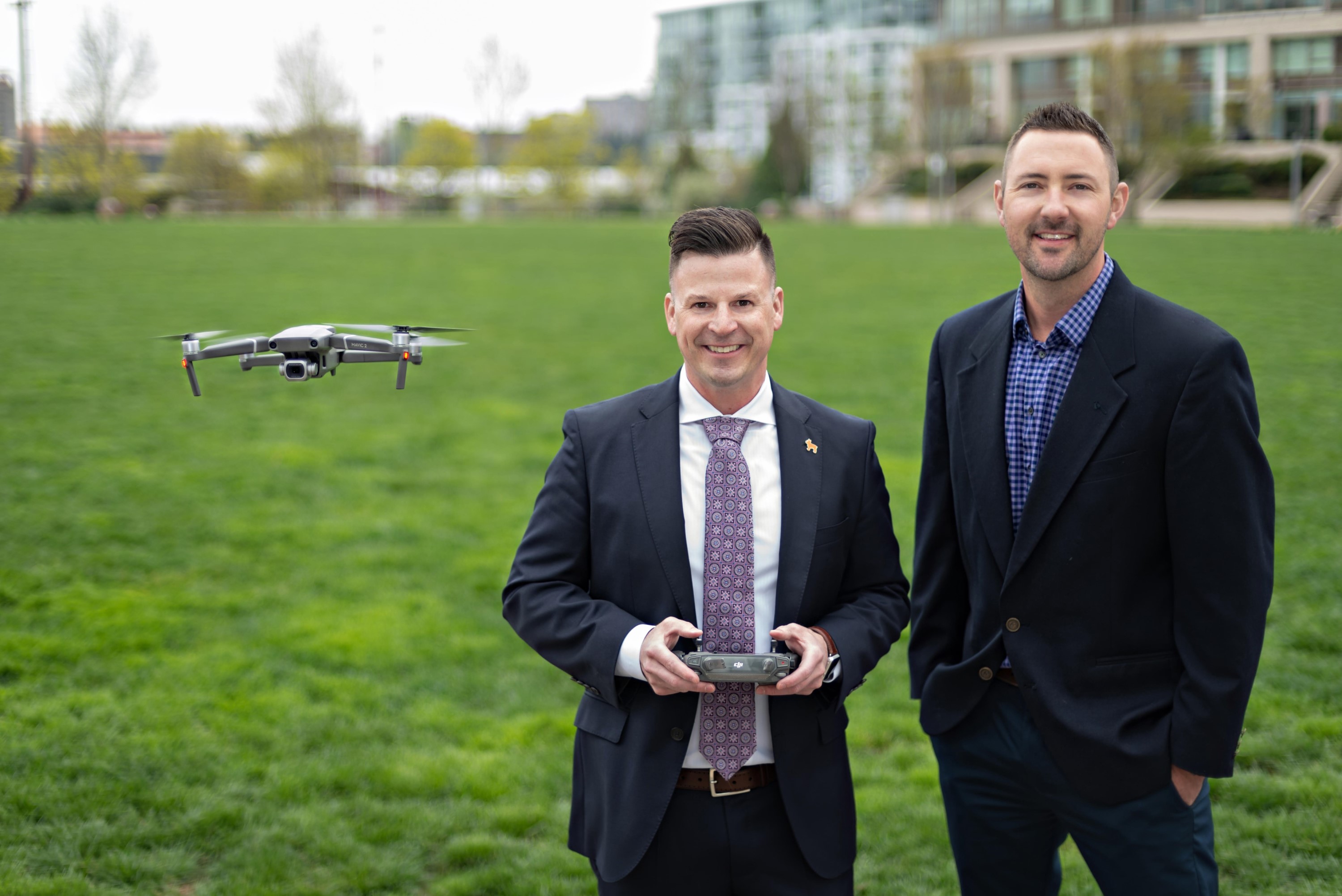 About Real Agent Now Group
Jesse & Jackson are high-touch broker's known for their extensive market knowledge and unmatched devotion to clients. Their success is based almost exclusively on positive referrals. They earn the respect of their clients by working tirelessly on their behalf and by always offering them candid advice. Get to know them better by checking out their Portland and real estate
YOUTUBE CHANNEL
.