Northeast versus Southeast Portland – Which is better?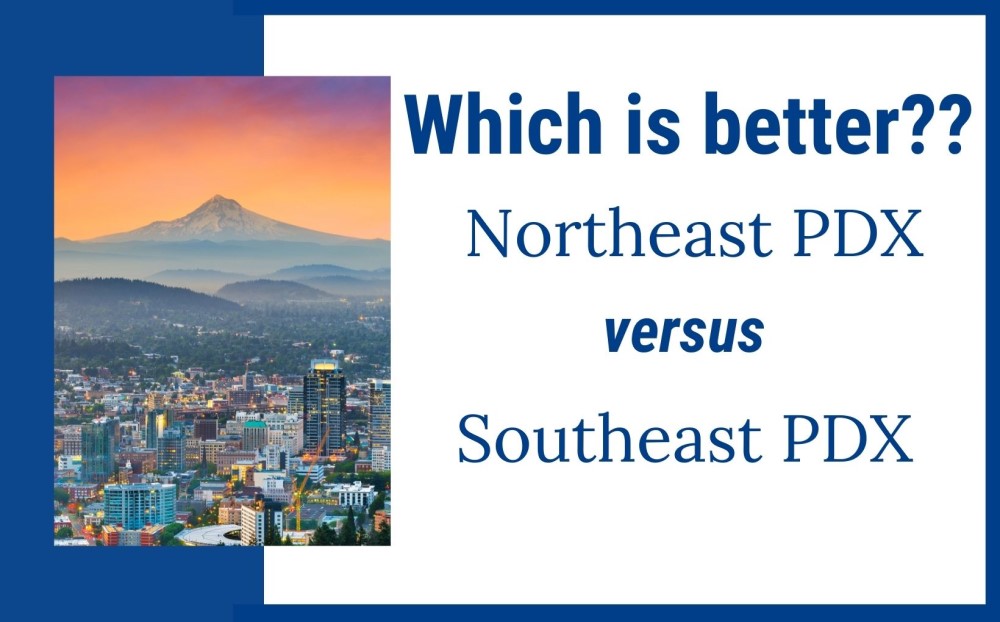 Portland is almost evenly divided between four quadrants plus North Portland, which sits at the top of the city. Of the 5 major areas in Portland, each has a truly unique personality. Southwest has Oregon Wine Country, Northwest has two parallel bustling roads with restaurants and boutiques galore, North Portland has its laidback hippy vibe and some of the best farmer's markets, NE Portland has Life of Pie Pizza and karaoke nights at The Ambassador, and SE Portland has Baby Ketten karaoke bar and Sizzle Pie.
There's a sometimes left unspoken and sometimes very much talked about topic in Portland. The subject of conversation starts with the dividing line that is the Willamette River and continues to the dividing line that is Burnside Street.
The Willamette splits East and West Portland, and Burnside divides North and South Portland. That's not to say that Portland is divided in spirit; just that Portland is physically divided by our massive, glorious, all-knowing river and a very long street that used to be kinda shady. Actually, we're not going to put too fine a point on it, Burnside used to be pretty damn rough. To be honest, that's being nice. Fortunately, Burnside has now cleaned up its act and is an absolutely awesome place to be.
This post focuses on what it's like to live east of the Willamette and either side of East Burnside Street. More specifically, we'll give you all the information you need about NE Portland vs SE Portland, Oregon.
NE vs SE Portland
Two households alike in dignity, in fair Portland, where we lay our scene… The east side of the river has a ton of personality and has been a fan favorite for some time now. The east side is walkable, very bike-friendly, more affordable than the west side, and eclectic as hell.
SE Portland and NE Portland are similar. In Southeast Portland, you've got Blue Star Donuts and in Northeast Portland, you've got the oh-so-secret hidden second location of Voodoo Donuts; Voodoo Too. Southeast has a fine British establishment called the Horsebrass Pub and Northeast has the delightful Rose and Thistle Pub. Southeast Portland has the Slide Inn German bar and North/Northeast has Prost!. Anyway, you get the point. NE and SE Portland are like twin cities, but each with a distinctly different vibes.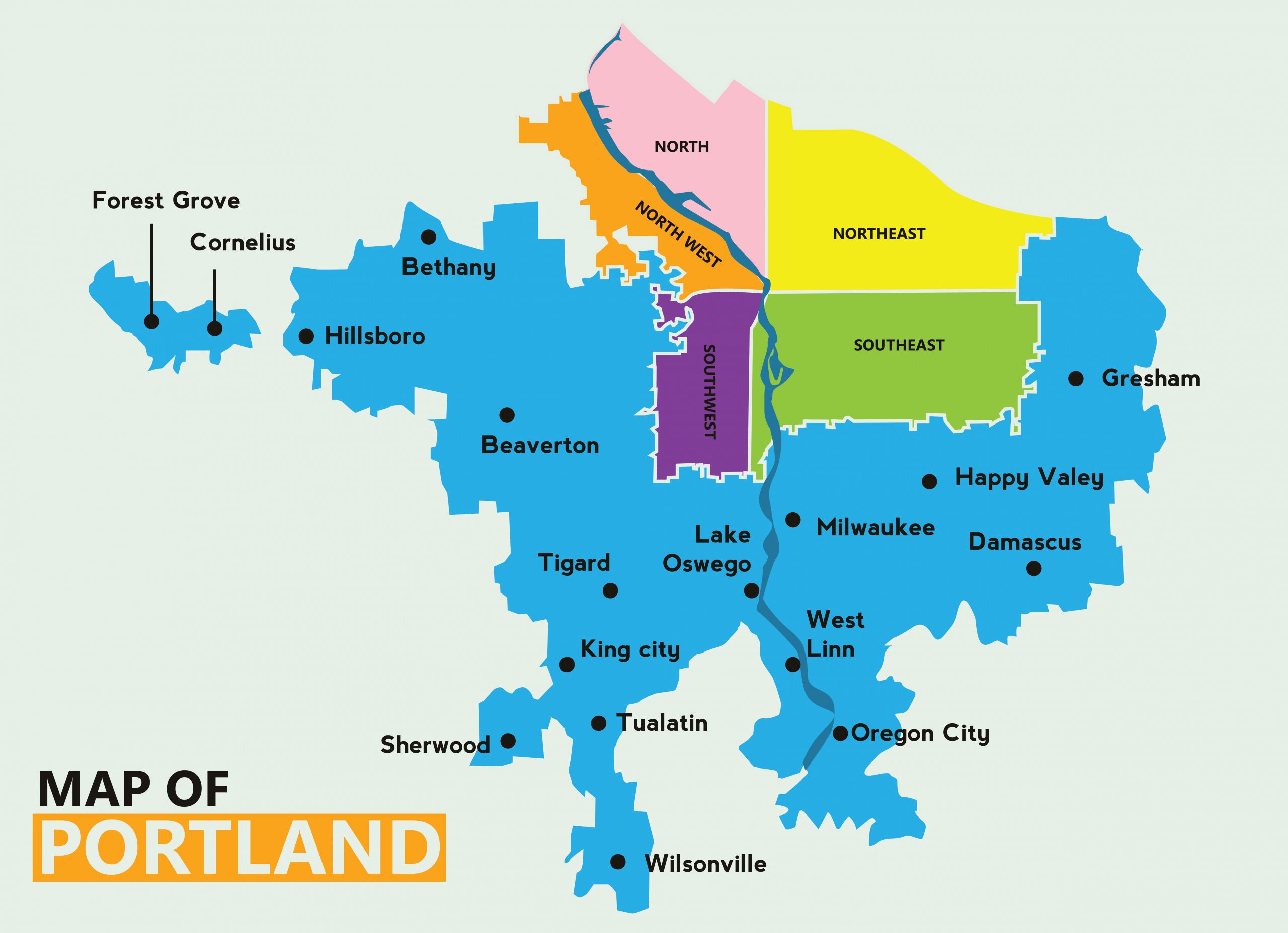 Southeast Portland
Once home to Oregon Hospital for the Insane, Southeast Portland has an unmistakable quirkiness with a fresh dose of modern style. It's home to Reed College, where Steve Jobs took classes. The Oregon Museum of Science and Industry (OMSI) is also on the Southeast side. OMSI is where people from all walks of life go to see exhibitions and parents take their kids to blow off steam (if you have kids, OMSI is an absolute life saver).
A staple of the city, the Old Portland Hardware Store is also in Southeast–it's one of the places you'll want to know about if you're restoring an old house in Portland. Old Portland Hardware Store has all of the rare hardware. The area surrounding the hardware store is full of great antique shops where you can find killer light fixtures and such.
With 2,500+ plants in bloom during spring and summer, plus year-round waterfalls and hiking trails, the Crystal Springs Rhododendron Garden is a great place to stop by. Also, Woodstock Park and Mount Tabor Park are two great spots to have a picnic or take a stroll.
So, those are just a few of the many highlights of Southeast Portland. But this wouldn't be a very good guide if we didn't dig into the food scene in SE PDX.
Food and Drink in SE Portland
On the Southeast side of Portland, you have some outstanding places to grab a bite. Some of our favorites are Tusk, Matador, Luce, Fifty Licks, ¿Por Qué No?, St. Honoré Bakery, Farina Bakery, Jam On Hawthorne, Lardo, Ate-Oh-Ate, and the expertly-curated food cart pod that is Cartopia. There's also a cool little pet store, aptly named 'Meat'.
For drinks in Southeast Portland, you've got anything from Someday; a bar with it's own alleyway and street art to Circa33; a prohibition-style bar with an actual speakeasy. Then there's Deadshot, Voicebox Karaoke, Cosmo Lounge, Rum Club, Sweet Hereafter, The White Owl Social Club, and so many more cool spots to check out.
There are a lot of unique things to do in Portland, particularly on the east side. One such thing is taking a visit to the Bagdad Theatre on SE Hawthorne Blvd. The Bagdad Theatre is an old-school cinema where you can grab a beer and catch a movie. They also have a small outdoor seating area that gently spills onto the sidewalk without leaving you feeling too cramped. Now owned by Portland's infamous Mcmenimans group, the Bagdad Theater was originally built by Universal Studios on January 14, 1927. The Bagdad Theater was built by Universal Studios for $100,000 and opened on January 14, 1927, so it fit the bill.
Bar and restaurant group McMenimans only buys up places to renovate that have history worth repeating. They've transformed old churches, schools, and golf courses to bring Portland's past to life in the most charming way.
Neighborhoods in SE Portland
Some great neighborhoods in Southeast Portland include Kerns, Laurelhurst, Mount Tabor, North Tabor, South Tabor, Montavilla, Sunnyside, Richmond, Brooklyn, Foster-Powell, Reed, Woodstock, Brentwood-Darlington, Buckman, Hosford Abernethy, Creston-Kenilworth, Sellwood-Moreland, Eastmoreland, and Mount Scott-Arleta.
Homes in SE Portland
Southeast Portland has a wide variety of turn-of-the century home styles including Tudor homes, Craftsman, Victorian, Mid-Century Modern, and some pretty funky little cottages, too. Some of the homes in Southeast Portland are absolutely massive, and come with a good surrounding of land. This is why Southeast Portland has become a great place for not just families but also investors who are looking to build an accessory dwelling unit (ADU) on their property. People who build ADUs in Portland tend to utilize them for Airbnb or moving a tenant or family member into.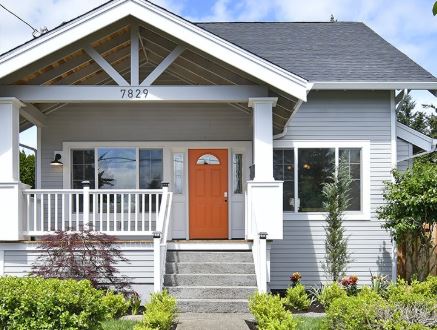 Homes in Southeast Portland range anywhere from 300K for a fixer upper to well into the millions for a beautifully-renovated home or new build. Many of the streets in the neighborhoods of Southeast are lined with old growth trees and full to the brim with friendly families and singles. The streets in Southeast Portland are incredibly walkable and they have so much character. In fact, according to walkscore.com gives Southeast Portland a Walk Score of 93 out of 100 and a Bike Score of 100 out of 100.
If you're looking for a spot with lots to do, great walkability, an incredible personality, lots of different styles of older homes, and a considerable amount of food carts, Southeast Portland could be your spot.
Northeast Portland
In general, Northeast Portland is more densely populated than Southeast, and is better known for its art scene. Part of the reason that the art scene is more vibrant in NE Portland is that the Alberta Arts District resides there. The main drag of the Arts District, Alberta Street, is another haunt like Burnside that also used to be super duper shady. It has now been updated with great restaurants, inventive bars, art galleries, tons of street art, and awesome little boutiques.
Alberta Arts District and Mississippi Avenue are to Northeast Portland what Hawthorne Street and Belmont Street are to Southeast Portland. Well, Mississippi Ave is actually North Portland, but it's more like NE Portland because it's in the section of North Portland that's between NE and downtown. Each street mentioned here is very walkable, and has loads to do.
Some of Northeast's top treasures are the 62 acres of botanical gardens that make up The Grotto; the Portland Rebuild Centre, the Oregon Convention Center, Mcmeniman's Kennedy School, and the Hollywood Theater.
Food and Drink in NE Portland
Some good places to eat in Northeast Portland are OX, Hat Yai, Fire on the Mountain, Ned Ludd, Expatriate, Tin Shed Garden Cafe, Pine State Biscuits, Screen Door, Beast, Bamboo Sushi, The Big Egg, Petite Provence, NEPO42, The Bulgogi DuKuhBee Noodles, Little Big Burger, Basilisk, and The Observatory.
Some of our favorite watering holes in Northeast Portland are the Bye and Bye, Radio Room, Les Caves, the Knock Back, Church, Ash Bar, Hale Pele, Freehouse, and Pour Wine Bar.
Neighborhoods in NE Portland
The great neighborhoods in Northeast Portland are Laurelhurst, Hollywood, Mississippi, Alberta Art District, King, Sabin, Eliot, Grant Park, Sullivan's Gulch, Beaumont-Wilshire, Boise, Vernon, Alameda, Irvington, and Lloyd District.
Northwest Portland
Northwest Portland is a favorite among young professionals and small families. It's kind of split up into two parts. Half of Northwest Portland is part of (the majority of) downtown and the other half is slightly further out.
Inner Northwest Portland , the Pearl District, is super popular with young professional singles because there's great walkability, phenomenal restaurants, a wide variety of classy bars, food carts, hip loft spaces, and awesome places to take your date(s). It's also right next to the main train station, the Max, and the trolley. So, you can get anywhere in minutes.
Barely twenty years ago, the Pearl district was a rail yard filled with deserted warehouses and not much else. It's now super modern and has a fun industrial vibe.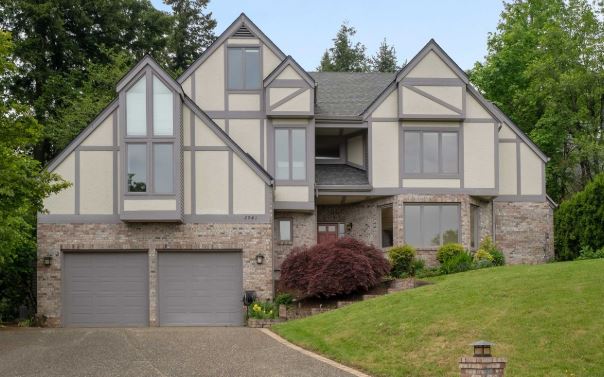 Like SE Portland, homes in NE Portland range anywhere from 300K for a fixer upper well into the millions for a beautifully-renovated home or one of those rare new-builds. Northeast is family-friendly, very walkable, extremely bikeable, and the neighborhoods are lined with old growth trees.
If you're looking for an area with tons of art, cozy eateries, plenty of cocktail bars, great walkability, lots of different styles of older homes, and many fun things to do, Northeast Portland could be the place for you.
Thinking About Moving to NE or SE Portland?
As licensed real estate agents in Oregon and Washington, we specialize in helping people who are looking to move here. Our combined experience and vast number of connections in the Portland real estate market are hard to beat.
If you're thinking about moving anywhere in the Portland Metro, make sure you give us a call, shoot us a text, send us an email or even send us a pigeon carrier. However you want to get a hold of us, we got your back when moving to the Portland Metro.
Need help moving to Portland OR?
If you're thinking about moving to Portland OR, we can help you find your perfect home in the right neighborhood for you. If you have questions about moving to Portland, feel free to call, text, or email Jackson Wilkey or Jesse Dau.
P.S. Join your local peers!
Join our active Facebook group to get to know the city & the real estate market better
Or message us to day with your questions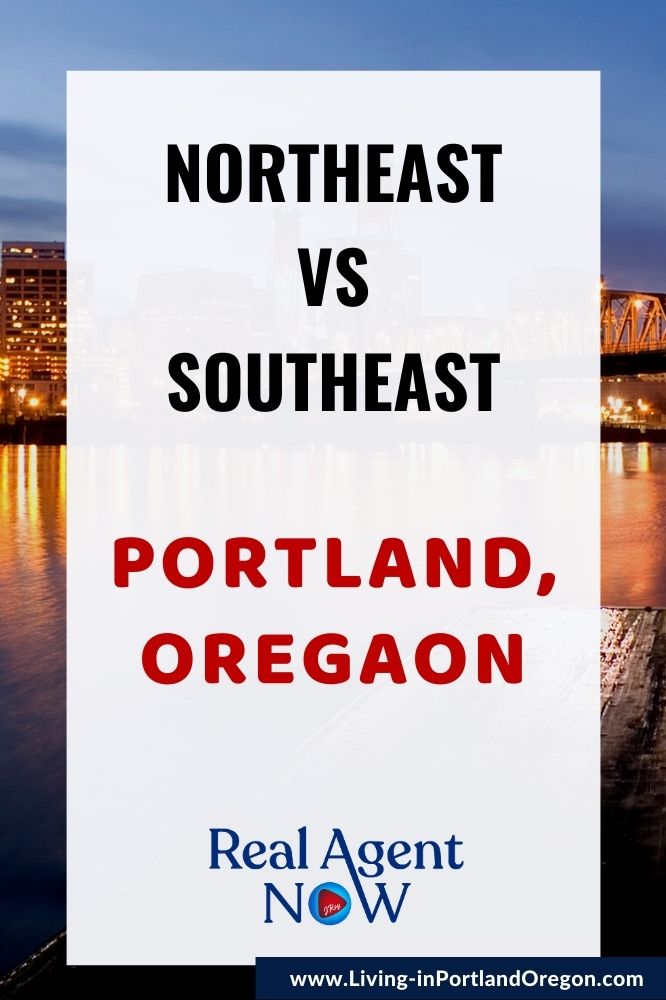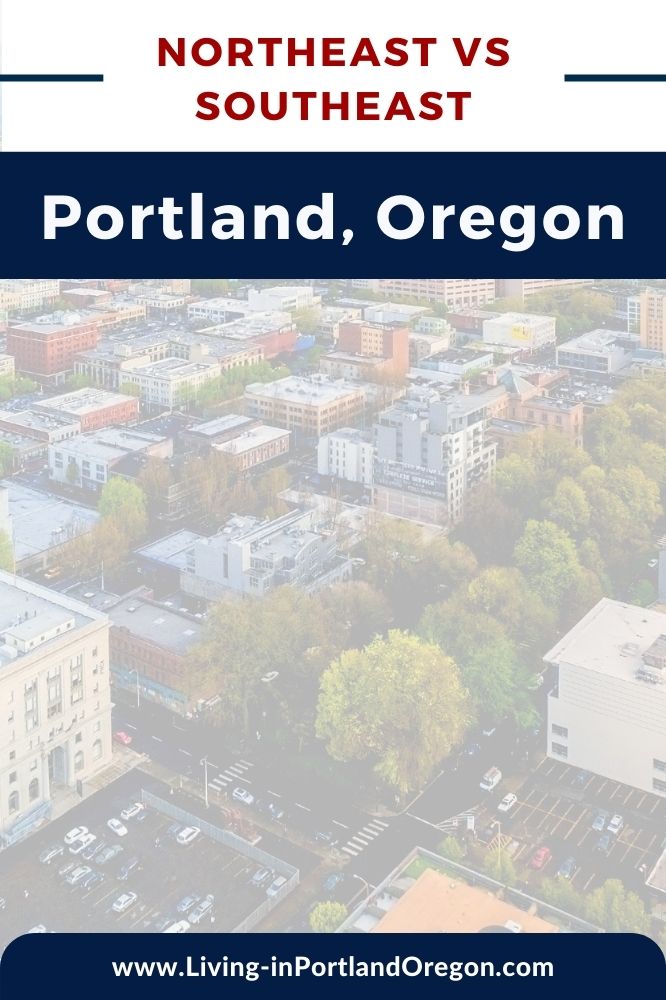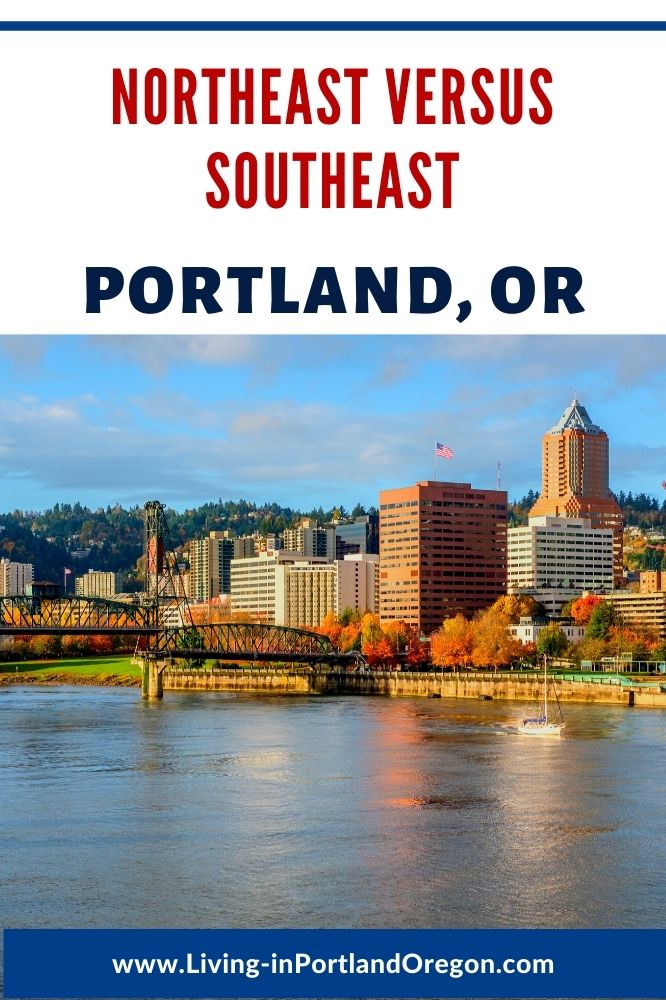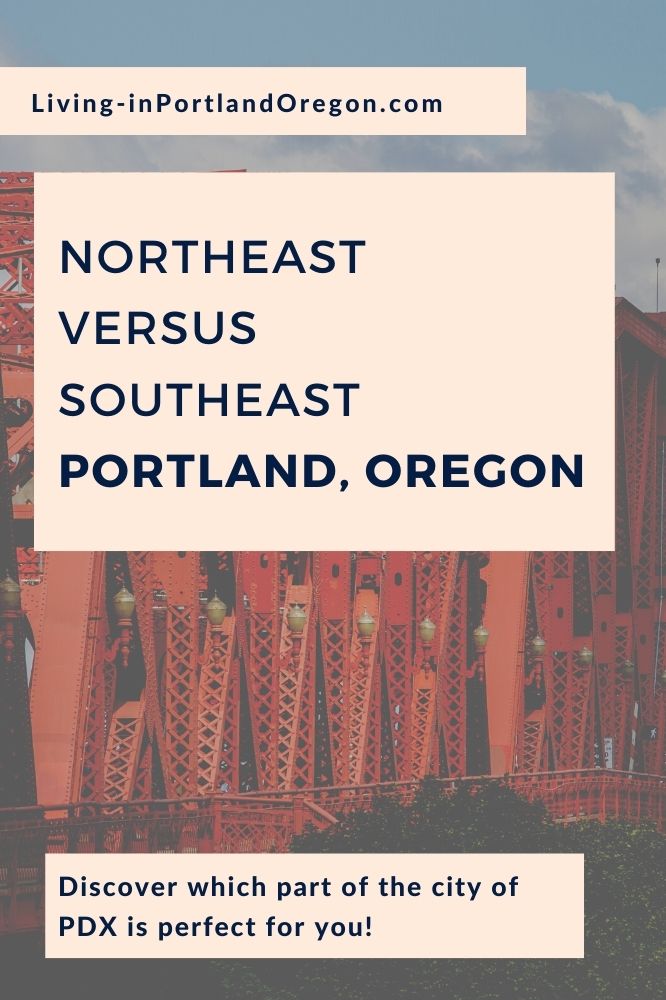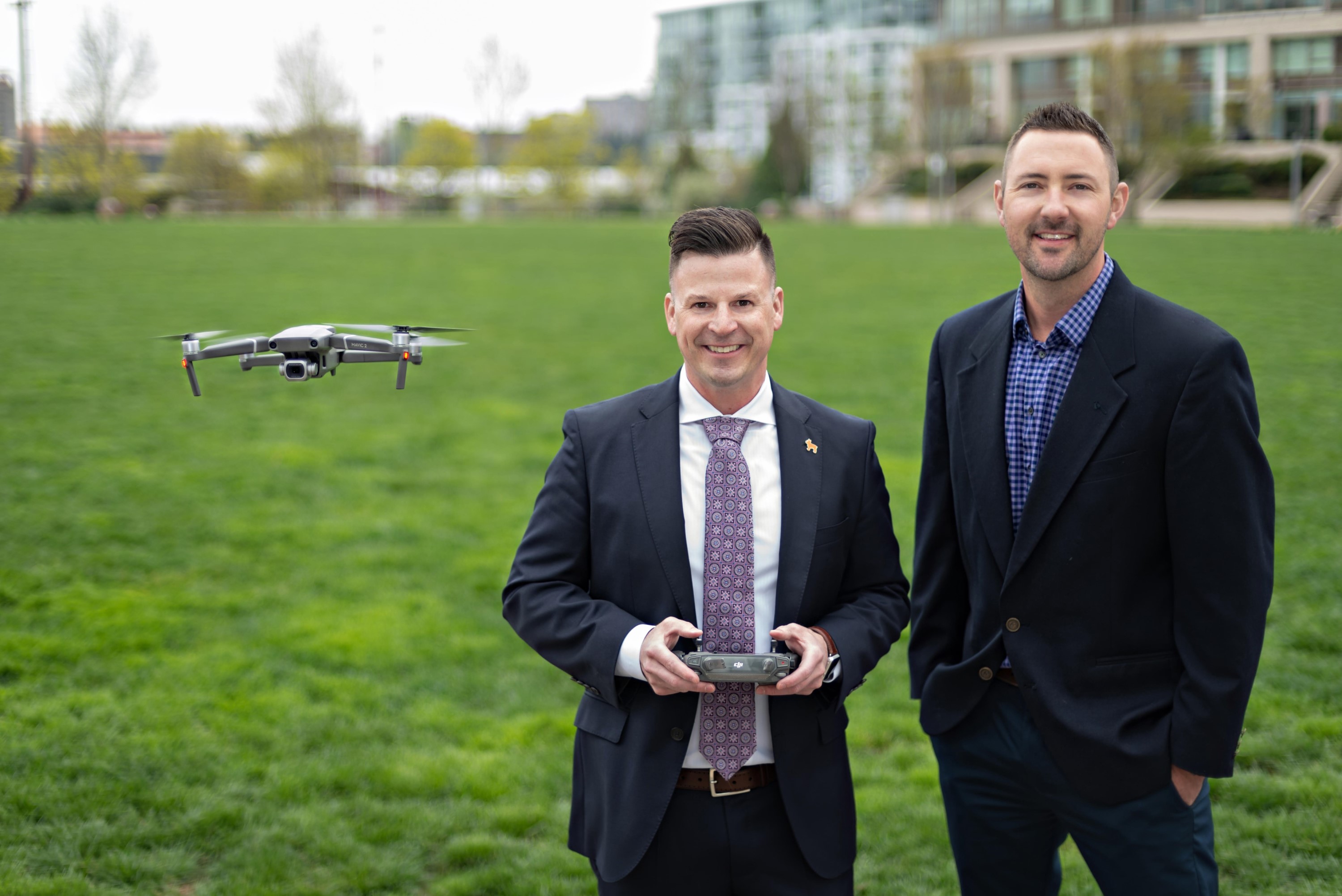 About Real Agent Now Group
Jesse & Jackson are high-touch broker's known for their extensive market knowledge and unmatched devotion to clients. Their success is based almost exclusively on positive referrals. They earn the respect of their clients by working tirelessly on their behalf and by always offering them candid advice. Get to know them better by checking out their Portland and real estate
YOUTUBE CHANNEL
.