Northwest Portland
Portland, Oregon Region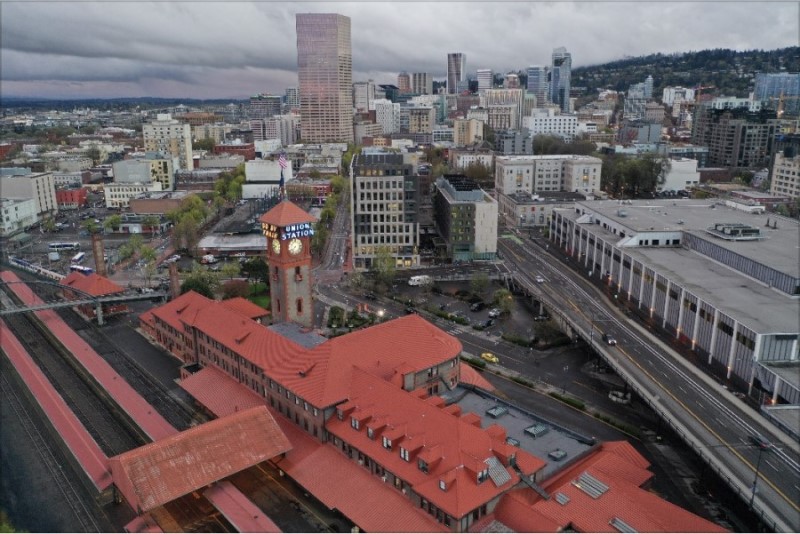 Northwest Portland offers a broad mix of residential and commercial properties in a modern yet historic setting. NW PDX is home to around 20,000 people living in digs anywhere from modern apartments to turn-of-the-century homes. Living in Northwest Portland puts you right in the heart of some truly awesome bars, restaurants, and shops.
Portland has something for every type of lifestyle, with each district being unique to the next. Known for promoting work/life balance, Portland, Oregon is a work hard, play hard kind of town, and Northwest Portland is the embodiment of this dream.
Looking to buy a home in Portland, Oregon?
Neighborhoods in Northwest Portland
The neighborhoods of Northwest Portland are Arlington Heights, Forest Park, Goose Hollow, Hillside, Linnton, Northwest District (which includes Uptown, Nob Hill, Alphabet Historic District), Northwest Heights, Willamette Heights, Kings Heights, Northwest Industrial, Old Town Chinatown, Pearl District, Portland Downtown, and Sylvan-Highlands.
Top Northwest Portland neighborhoods for overall livability
Portland, Oregon, is one of the fastest-growing cities in America with a current population of 650k. Living in Portland gives you access to a city steeped in culture, surrounded by stunning forests, mountains, rivers, and lakes. Northwest Portland is a bustling metropolitan area within reach of Portland's natural wonders. NW is connected to one of the largest urban forests in the United States. Weighing in at 5,200 acres, Forest Park boasts around 70 miles of trails and awe-inspiring panoramic views of the Portland skyline.
As you might expect from a conveniently-located area with so many great amenities, the cost of living here is higher than in many areas of Portland. The average median household in Northwest Portland earns about $75,617, far more than the national average. According to Niche.com, the median price for real estate in Northwest Portland is $585,396.
Pearl District

Not so long ago, the now epically restored Pearl District was a collection of abandoned warehouses and rail yards. Previously named the "Triangle District", the "Pearl District" got its new name in March of 1987. The district's fresh title was coined by Terry Hammond, a tenacious journalist who worked for "The Rose Arts Magazine." Terry thought that, considering the art and artists inhabiting the rundown old warehouses, the area was like an oyster with a hidden pearl. It's this rich history that gives the Pearl its distinctive character and livability.
From its once-abandoned state, the Pearl was carefully resurrected and updated to house sleek, modern design features on a beautifully reinstated backdrop. With this one-of-a-kind aesthetic and it being part of downtown Portland, the area has become a mecca for young professionals.
Nob Hill
A quick walk west will take you to the "Northwest District" and in it you will find Nob Hill. Also known as the "Alphabet District" because of its alphabetically named streets. Nob Hill is where you'll find larger turn-of-the-century Portland homes lining picturesque streets.
Running along the edge of Nob Hill is NW 23rd Ave. NW 23rd is known for its long stretch of impressive restaurants and boutique stores. Embossed into stunning historic architecture, you'll find a ton of ultra-unique places to shop and eat. This area also has an incredible Walk Score of 93. And, if you need to get somewhere a little faster than on foot, there are always Ubers, Nike bikes, and plenty of scooters closeby.
Some other popular Northwest attractions include (but are not limited to) Powell's Books, Portland Japanese Garden, Pittock Mansion, Lan Su Chinese Garden, Ground Kontrol Classic arcade, The Freakybuttrue Peculiarium and Museum, the Shanghai Tunnels, and Forest Park.
Moving to Portland? We're here to help.
We're licensed in both Oregon and Washington and can leverage our robust expertise, knowledge, and experience of the local market to help you find your dream home.
We have homes available in every style and for every budget. Whatever your ideal home is, we'd be more than happy to help you get settled here in Portland, Oregon.
Contact Jesse Dau or Jackson Wilkey today to see available homes in the Portland metro.
Learn more about moving & living in Northwest Portland, Oregon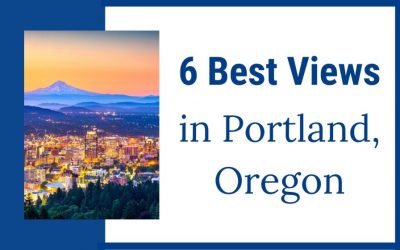 Discover Portland's most incredible views and the neighborhoods that give you access to them – these are the six best views in PDX!
read more
Are you planning to buy or sell a home in Portland?