Where to Live in Portland Oregon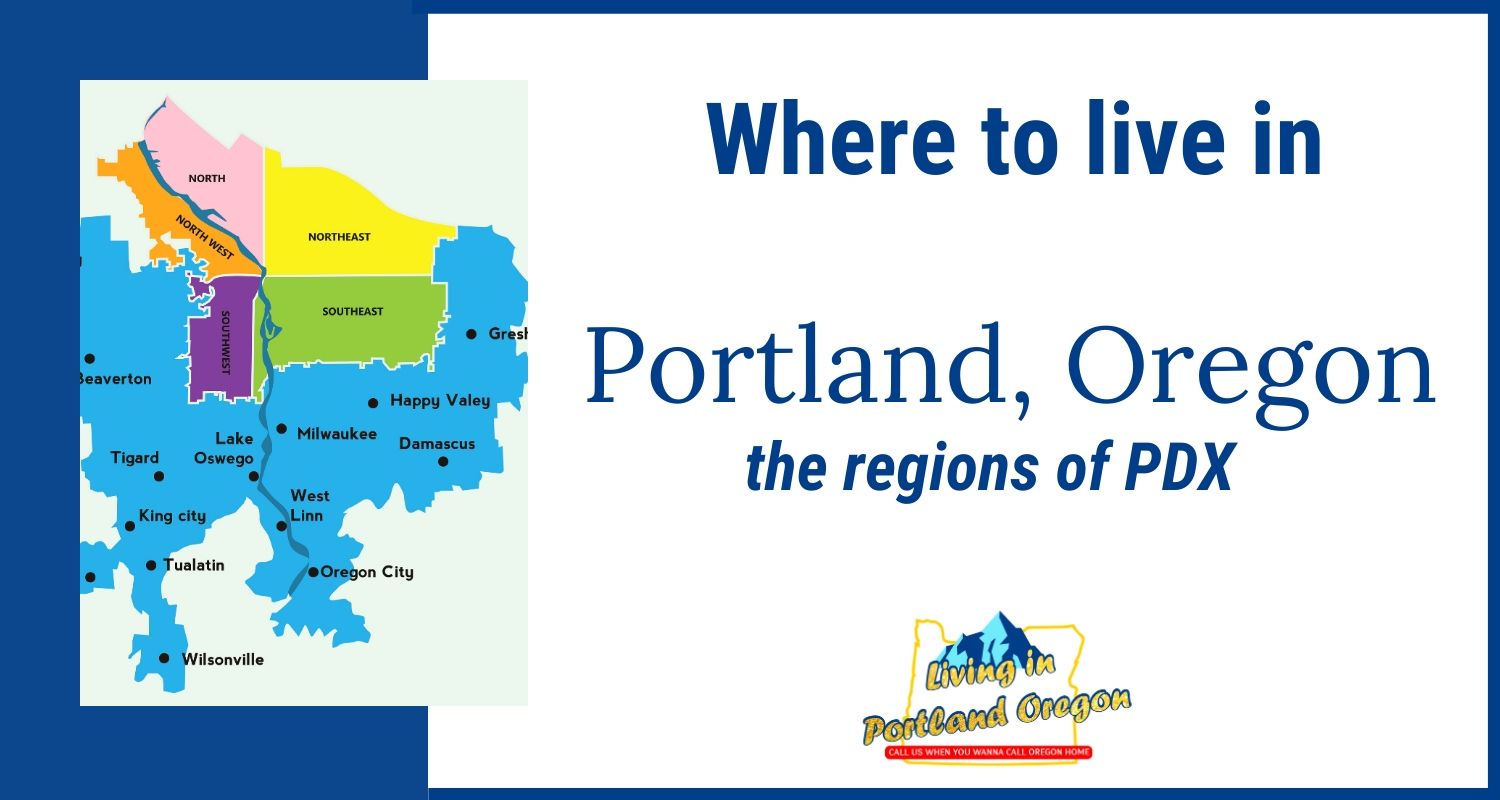 That was a quick overview of the five different quadrants you'll find in the Portland Metro. If you have a better idea about where you'd like to live in Portland but are still confused, we've got your back.
You can contact us – Jackson Wilkey or Jesse Dau – and we'll make you your own video of an area you're looking into.
Choosing where to live in Portland, Oregon is no easy feat. The Portland Metro is enormous. And if you're moving to Portland it can be confusing as to where the perfect places to live are for each different style of living.
For instance, many first-time visitors will go straight into the more commercial section of downtown and possibly start to wonder where all the notorious Portland weirdness is hiding. Downtown is great, but some areas are almost exclusively business buildings and that can be deceiving. A lot of the Portland "scene" can be found in the areas surrounding the city center. You'll find cool little semi-hidden pockets all around Portland. Of course, if you happen to be downtown when Portland's favorite Unipiper is closeby, you'll have no doubt in your mind that Portland is keeping Portland weird.
In this post, we're going to take a deep dive into the neighborhoods of Portland, and the different styles of living you'll find in all the five quadrants of Portland metro (yes, we have five quadrants). It's such a diverse city, and we don't want you to miss out on your perfect place to live. We'll also go over some of the pros and cons of each area.
Where should you live in Portland?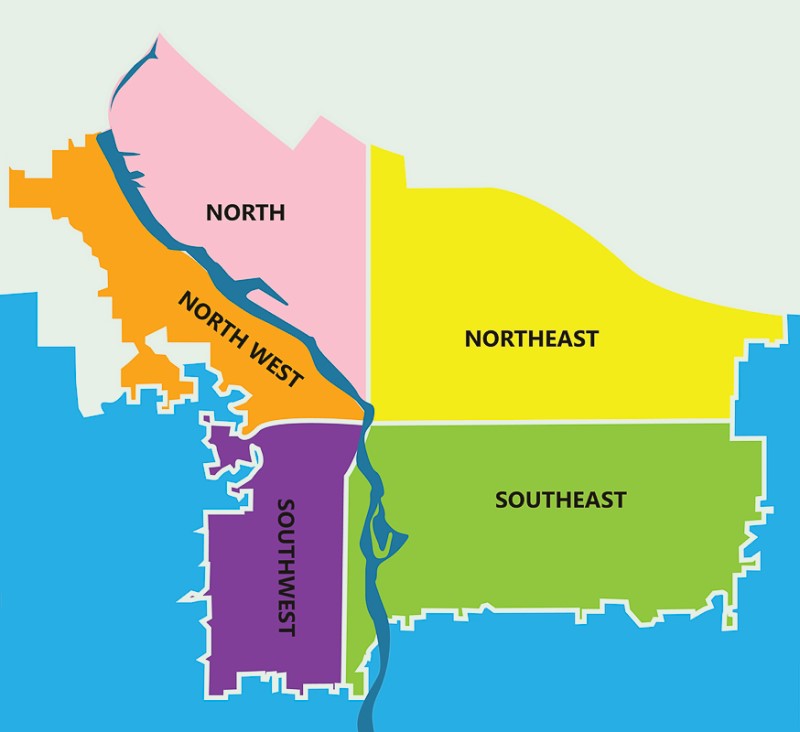 Southwest + South Waterfront
South Waterfront is where the Oregon Health & Science University (OHSU) tram is. The tram is a stunning architectural sight in itself; it also gives you the opportunity to see the city of Portland, the Willamette River, and Mount Hood all at once.
The City is also planning a new area, which will be the sixth section in the Portland metro and will have easy tram access as well. The name of the proposed new area is simply "South Portland." The home addresses of Southwest Waterfront start with zero, and the new area will follow this trend. So, if you see houses listed starting with zero, you know you'll have the OHSU tram nearby. Medical professionals, students, and patients ride free with either OHSU badges or a ticket from the OHSU concierge. For the public, the 2019 rates are $5.10 roundtrip or $100 monthly. Kids under six years old ride free and all active and retired military cards are honored as well.
The tram goes from South Waterfront to Marquam Hill, where the university and Doernbecher Children's Hospital are both located. The university and its teaching hospital has been named among the best in the nation for multiple specialties. The children's hospital ranks as a top pediatric facility for six specialist fields. The hospital also has a midwifery program for expecting mothers and a full Women's Health Centre as well.
The South Waterfront has a lot of great condos right next to the water.
There's also the new Tilikum Bridge (because Portland didn't have enough bridges already). You'll find that South Waterfront has great accessibility to I-5, HWY 26, and HWY 217. It's also only 10 minutes away from two of Portland's largest employers; Nike and Intel. South Waterfront has a lot of different options when it comes to transit.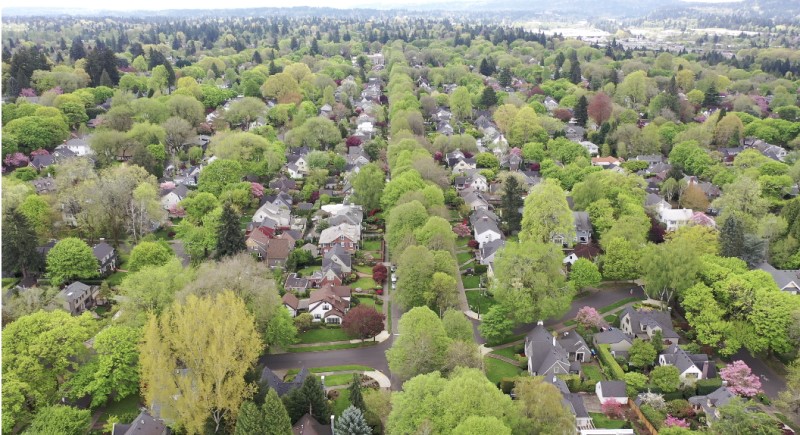 Living in Southwest Portland Information
PROs of living in Southwest Portland: There is plenty of convenient and affordable transport options. It's near Nike headquarters, Oregon Health & Science University, the waterfront, downtown Portland, and has lots of great restaurants. There is a lot of condos, townhomes, and just generally great places to live. Southwest Portland is also on the water, which is really unique.
CONs of living in Southwest Portland: There's only one way in and one way out of the area, so you really have to plan your day around the traffic patterns. Southwest Portland doesn't have any detached homes, however, there are detached homes 5 mins from the South Waterfront.
Living in Southwest Portland is best for: professionals, medical professionals, Nike and Intel employees, couples, and those looking for urban luxury by the river.
Southwest Portland Housing style: Condos and townhomes
Average price range of condos/townhomes in Southwest Portland: $400k+ for smaller condos. $1M+ for larger condos.
A little further out, but still in Southwest, you'll find the more rural areas like Beaverton, Lake Oswego or, even further out, West Linn. Outer Southwest offers great schools, tons of parks, and suburban living. If you're looking for all of this and a luxury home on a lake, then Lake Oswego is your go-to area. You may even go out to Stafford if you're looking for a property with land.
For more rural luxury, Sherwood and Hillsborohave some fantastic homes. For homes in these areas, you can expect to pay anywhere between 1 million dollars all the way up to 20 million.
Living in Southwest Portland SUBURBS Information
PROs: a great area for families, luxury living, some of Portland's best schools, parks, and wide-open spaces.
CONs: a little further out from downtown. The homes also carry a premium price tag.
Best for: families and those looking for quiet, rural luxury.
Housing style: Condos and some really awesome detached homes.
Average price range: Condos starting at around $400k and detached homes listed at $750k+.
The Pearl District, Nob Hill, Slabtown, and the Alphabet district all make up Northwest Portland. It's an area with tons of great walkability. A little further out, but still within NW Portland, is Forest Park, which is number 15 on the list of the largest urban parks in the United States.
Pearl District
The Pearl is considered inner Northwest Portland. It's a three-minute walk to downtown, bars, the historic Union Station transport hub, and one of Portland's most established food truck pods. This area has a nice-sized park with plenty of play areas. It's all condos, lofts, and unmatched style here.
Just 20 years ago, the Pearl district was a rail yard strewn with abandoned warehouses. It has now been given a new lease on life and maintained its old character. Many of the older buildings remain, but they've been fully updated to the highest standard of reconstruction and design.
The Pearl is an awesome spot for young professionals who want to be near some entertainment but also want to keep it classy.
If you visit the Pearl, we'd recommend just walking around to take it all in. A couple of hip bars here are 10 Barrel and River Pig. It's also home to Powell's City of Books; which is awe-inspiring to behold and a great place to take visitors.
Nob Hill, Slabtown & The Alphabet District
Also in Northwest Portland Nob Hill, Slabtown, and the Alphabet District. Each is all home to Northwest 23rd Street–which is absolutely jam-packed with little boutiques and great restaurants.
For a full day's meals, you can grab a bite for lunch at a super authentic New York-style deli, Kornblatt's. This tiny hole-in-the-wall deli is so NYC that they boil their own bagels, serve a jar of pickles as an appetizer, and have Seinfeld portraits on the wall. Stop for dinner at Bamboo restaurant and sit at the sushi bar. Here your chef will make you custom rolls and nigiri that are out of this world.
For dessert, there's the notorious Papa Haydn gourmet cafe, with inside and outside seating, or one of Portland's most popular places to find inventive ice cream flavors, Salt and Straw. If you feel like cooking at home, there's also a recently-built New Seasons.
For those with pets, you're right by one of Portland's best emergency and non-emergency pet hospitals, Dove Lewis. And, in Portland style, it's right across the street from an extraordinarily pet-friendly pub and pizzeria, the Lucky Labrador.
If you're looking for a place that's close to downtown, with constant but mellow entertainment, awesome design, historical buildings, and urban hikes, then Northwest Portland is your quadrant.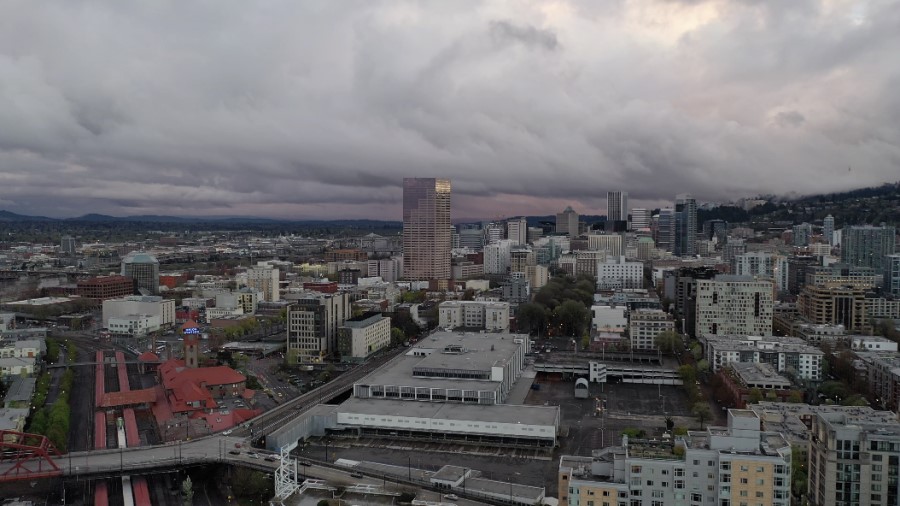 Living in Northwest Portland Information
Pros of living in Northwest Portland: tons of great walkability. Portland is rated as one of the most walkable cities in the United States, and Northwest Portland is pretty much the city's most walkable area. This area is also close to the soccer stadium, Providence Park. Northwest Portland has great bars, live music, and some of the best restaurants in the city.
Cons of living in Northwest Portland: Out of the entire area, this is the only subsection with detached homes is the Alphabet District. Having said that, they are also some of the most beautiful homes you'll ever see.
Northwest Portland is best for: Young professionals, couples, and those looking for some of the best walkability in Portland.
Housing style: Mostly condos and lofts, with some nicely-restored detached homes.
Average price range of homes in Northwest Portland: $600k+ for condos and lofts. $750k+ for detached homes in the alphabet district. $300k+ for smaller condos.
Southeast Portland has a lot of detached single-family homes. The majority of the homes in Southeast Portland were built in the early 1900s, and many are very affordable. You'll also find homes here that are up in the multi-million dollar range.
Outer Southeast is going through a lot of new development at the moment, and some pretty exciting stuff is happening over there.
Inner Southeast has some of Portland's quirkiest neighborhoods, such as Ladd's Addition, Hawthorne, Mount Tabor, and Richmond. It's an area with lots of funky shops, independent restaurants, and art galleries. It's also great for people watching because you'll find people wearing some super inventive clothing and sometimes even daily costumes.
Most of Southeast Portland offers lots of fun bars and restaurants.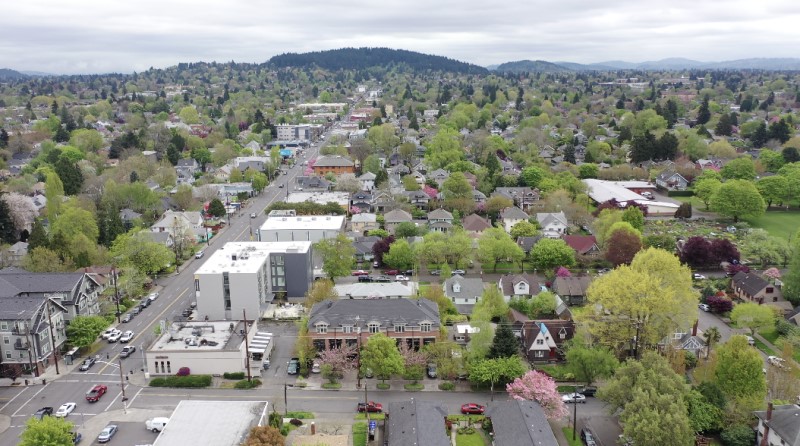 Living in Southeast Portland Information
PROs of living in Southeast Portland: Affordable housing, lots to do, inner Southeast Portland embodies the kind of atmosphere that Portland was built on.
CONs of living in Southeast Portland: Outer Southeast Portland has a lower walk score compared the rest of Portland, and not as many of the houses in this area have been renovated.
Southeast Portland is best for: families, avid skiers and snowboarders (it's closer to Mount Hood), and those looking for more affordable housing.
Housing style: Mostly detached homes with some newer condos being built.
Average price range: $250k to $500k+
Although not in downtown or Northwest, Northeast Portland is actually one of the most vibrant places to be in Portland. It's just over the river from downtown, and it's the hidden place that probably should be the first place you visit when in Portland. Conveniently, it's also where PDX International airport is.
Northeast Portland has cult-classic restaurants and coffee shops like Sizzlepie Pizza, See See Motor Coffee, and Pine State Biscuits (which almost always has a very long line outside of it). Since starting in Portland, these three restaurants have opened shops together in none other than the unsuspecting but thriving, Reno, Nevada. The area they've settled in is named by locals as "Little Portland."
There are also tons of funky shops, great restaurants, and lots of great entertainment in this area of Portland. Many of the houses in Northeast Portland were built in the early 1900s and have since been restored beautifully with modern interiors and stylishly-renovated exteriors. Some of the great neighborhoods you'll find in Northeast Portland are Alberta, Irvington, Laurelhurst, Hollywood, Boyd Center, and the list goes on.
If you're looking for a polished artistic vibe, great walkability, and things to do for the whole family, Northeast Portland is a really solid place to live.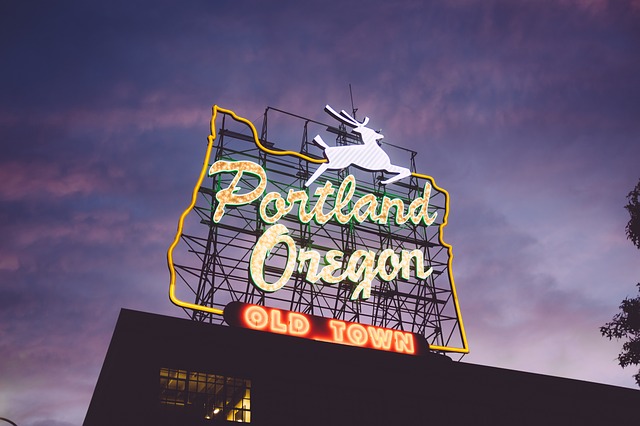 Living in Northeast Portland Information
PROs of living in Northeast Portland: the area is beautiful with affordable housing on old-growth tree-lined streets. It ticks all the boxes as far as being walkable, family-friendly, entertaining, and close to downtown; but also close to the outer suburbs, near the airport, and offers great accessibility to Vancouver, Washington. It also has a range of fun parks and places to walk.
CONs of living in Northeast Portland: If you're in outer Northeast Portland, the traffic on NE Portland's main road, Sandy Blvd, can be pretty bad.
Northeast Portland is best for: families, couples, friends, and all ages.
Housing style: Mostly detached homes with some newer condo structures as well.
Average price range: $400k+
The fifth and final section of Portland is North Portland. Right across the river from Vancouver, Washington, and just minutes from Downtown Portland, North Portland is kind of like it's own little township. There's definitely a well-established and calm vibe here.
You'll find a lot of older-style homes and plenty of affordable living. Unlike Northwest Portland, where you'll be paying $600k+ for a detached home, you can buy a nice home in North Portland within the $200k-$300k range.
There's also a great little community there that we love, called St John's. Almost nothing has changed in St John's in the last century, and that's why it holds a special place in the heart of Portlandians. It's a really cool place where you'll find Cathedral Park and some of Portland's original farmer's markets and food carts. If you're looking to buy an affordable house but also want to be able to walk to tons of entertainment, check out North Portland.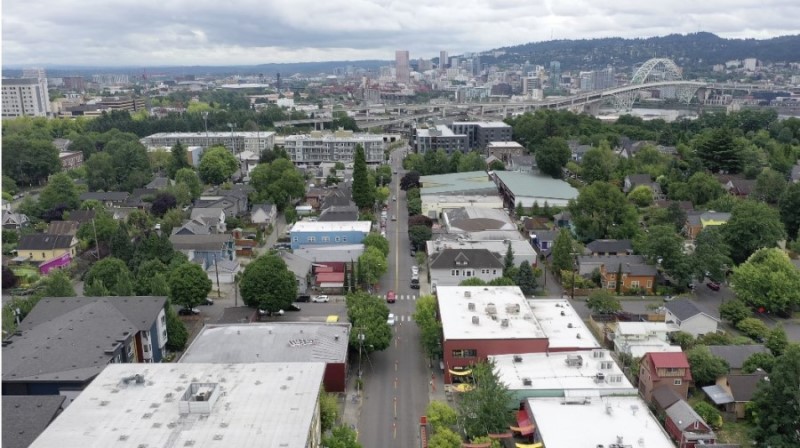 Living in North Portland Information
PROs of living in North Portland: it's close to downtown. Many people here take great pride in their front yards. North Portland is home to the Portland International Raceway. You get a real feeling of community here. And there's often live music at Cathedral Park during the warmer months.
CONs of living in North Portland: While physically close to downtown, the traffic and the railway often make for long commutes.
North Portland is best for: families, gardeners, homesteaders, and those looking for a more laid-back vibe.
Housing style: Mostly detached homes.
Average price range: $300k+
Shoutout to Vancouver, WA
We can't leave this without talking about our neighbor to the north, Vancouver Washington. There are a lot of great real estate opportunities just across the state line. When you're looking at the map, you might think that Vancouver is part of Portland as it's literally just over the river.
Why might people want to live in Vancouver, WA instead of Portland, OR?
Firstly, the cost of living is way more affordable in Vancouver and you get considerably more for your dollar.
Secondly, Vancouver has no State Income Tax. They do, however, have sales tax whereas Oregon does not.
The ultimate scenario would be for you to live in Oregon and work in Washington, getting the best of both worlds.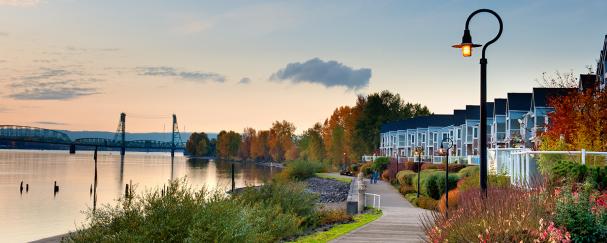 Need help moving to Portland?
If you're thinking about moving to Portland, OR, we can help you find your perfect home in the right neighborhood for you. If you have questions about moving to Portland, feel free to call, text, or email Jackson Wilkey or Jesse Dau.
P.S. Join your local peers!
Join our active Facebook group to get to know the city & the real estate market better
Or message us to day with your questions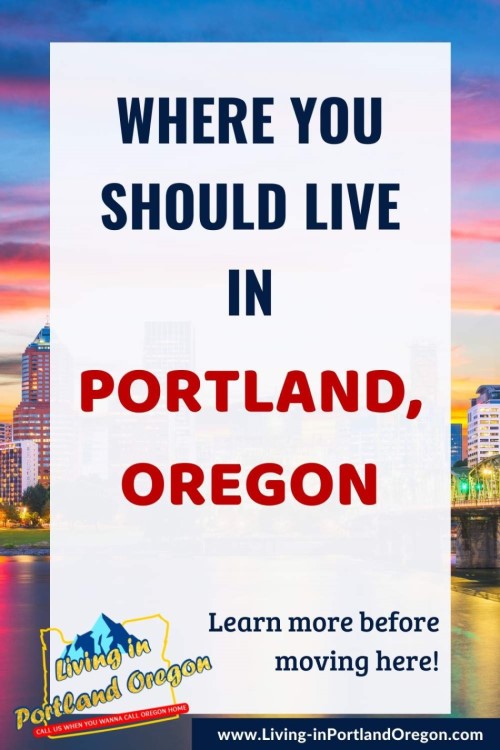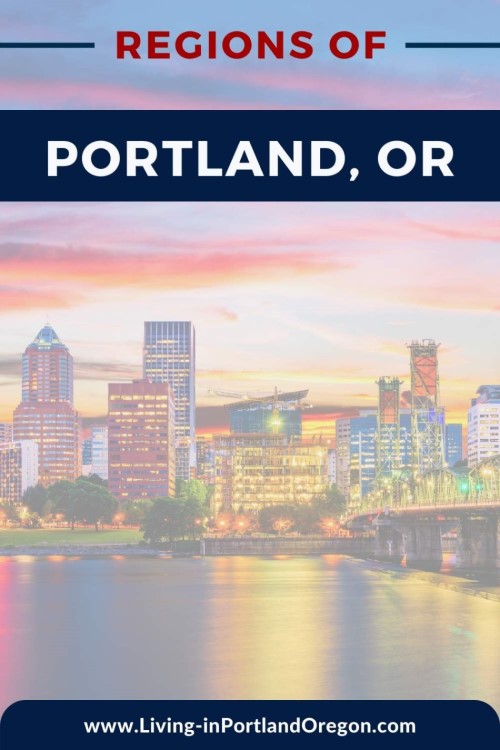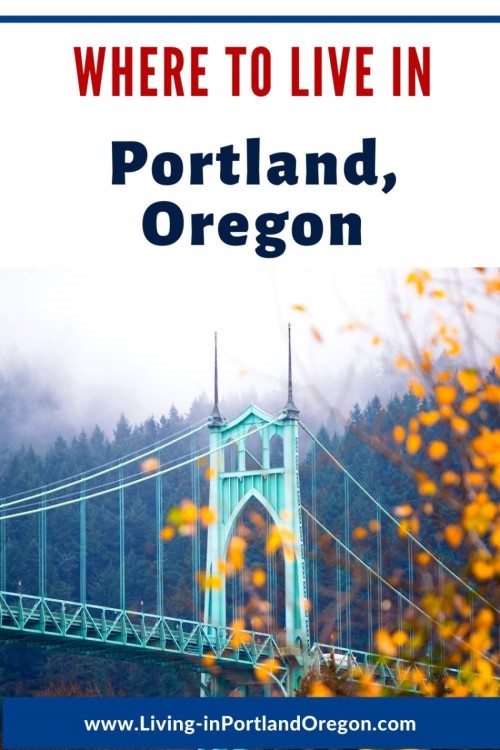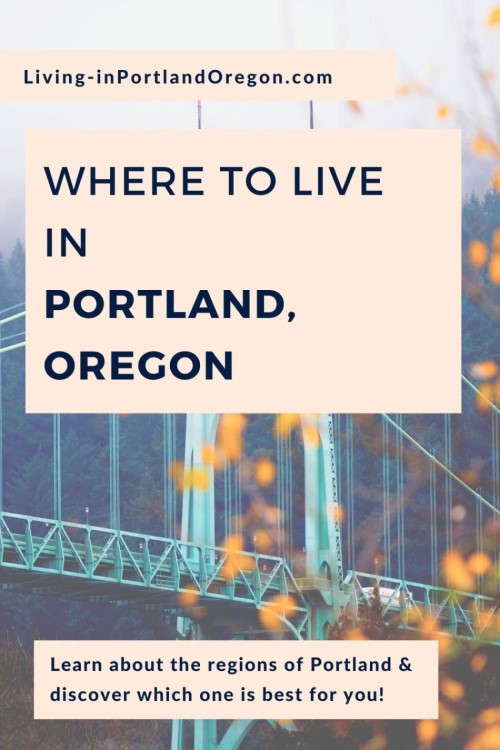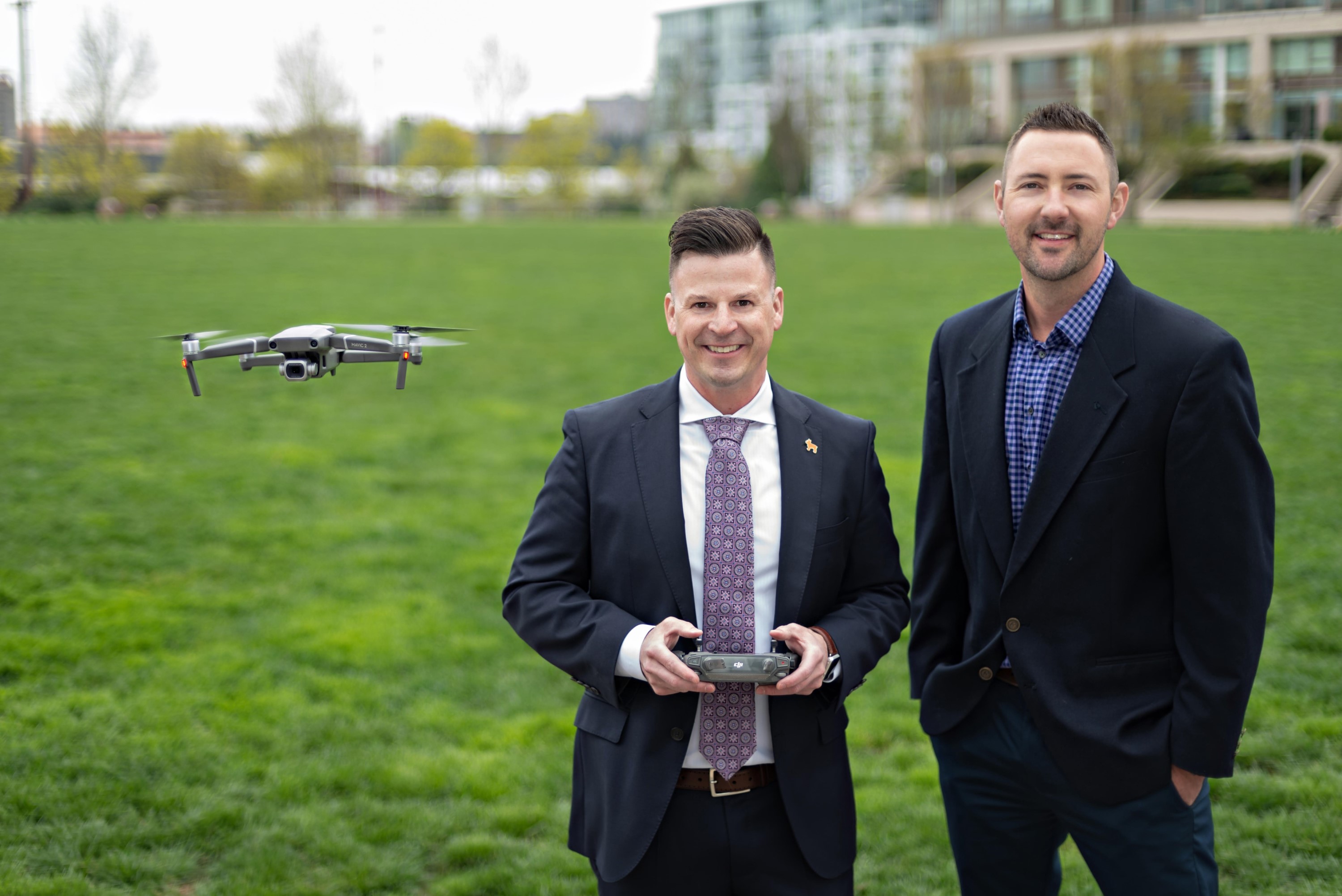 About Real Agent Now Group
Jesse & Jackson are high-touch broker's known for their extensive market knowledge and unmatched devotion to clients.
Their success is based almost exclusively on positive referrals. They earn the respect of their clients by working tirelessly on their behalf and by always offering them candid advice.
Get to know them better by checking out their Portland and real estateYOUTUBE CHANNEL.