Best Neighborhoods in Portland to move to with a Family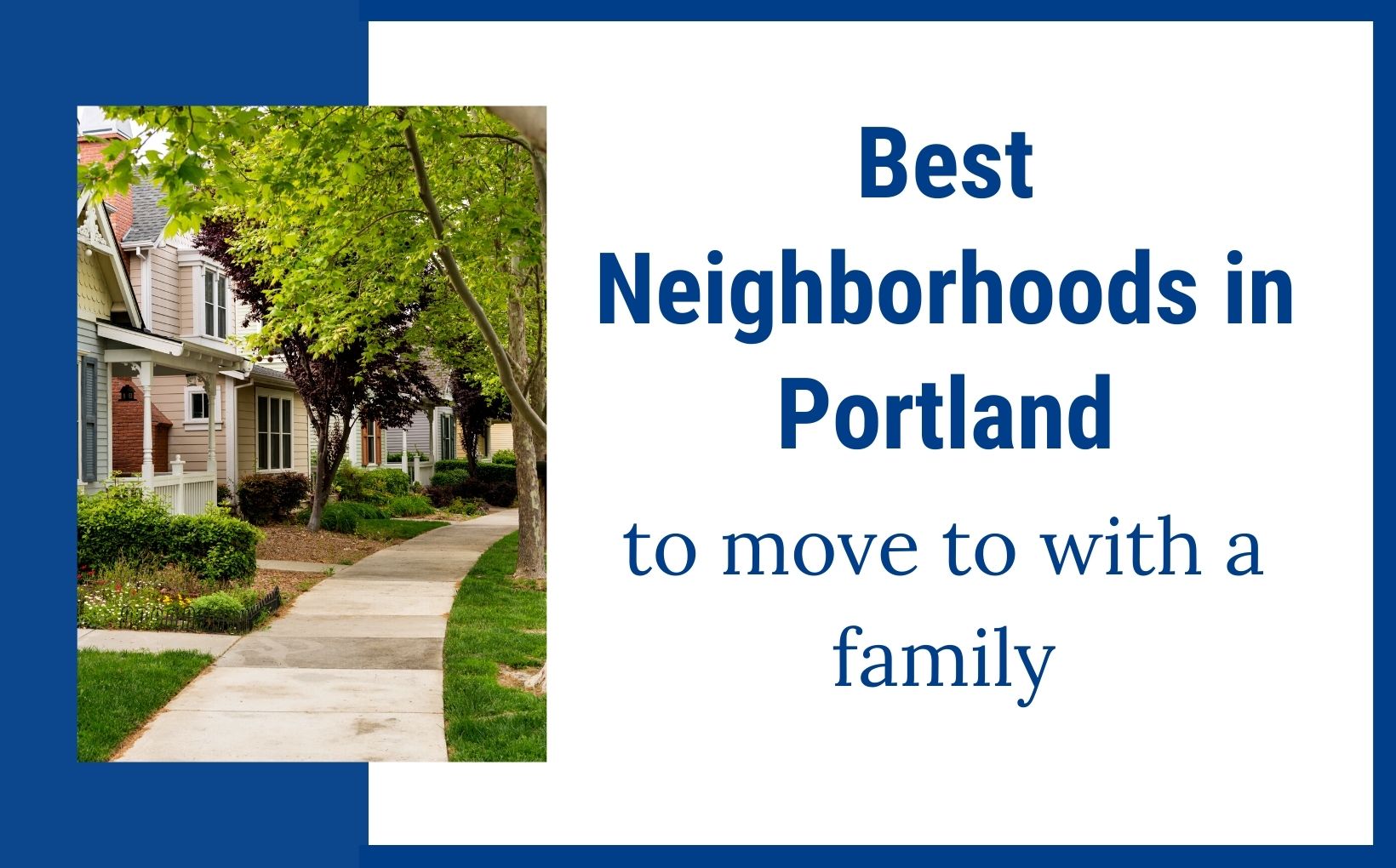 So you're thinking about making a move and you want to know the 5 best places to live in Portland, Oregon, with a family. Is Portland a good place to raise a family? If so, where do families live in Portland?
We found the top 5 best neighborhoods for families to live in Portland as well as the safest. How do we know these are the safest neighborhoods in Portland as well as the best all-around for families? Aside from our real estate team spending a considerable amount of time in these areas, we also get our stats from niche.com, and they get their safety stats from the FBI.
Best Neighborhoods in Portland to move to with a family
Greatschools.org score: 9-10/10
Best schools in Arlington Heights: Ainsworth Elementary, Ridgewood Elementary, West Sylvan Middle, Lincoln High
Niche.com safety rating: A-
First on the list is Arlington Heights. We absolutely love this place. It's an area down in Southwest Portland, right above the Vista Ridge. So, living in Arlington Heights puts you right next to downtown Portland, at the base of Washington Park.
Arlington Heights is just minutes from the Oregon Zoo, Hoyt Arboretum, Japanese Rose Garden, and so many other great things. So, if you're looking to raise a family in a very safe place with a great neighborhood feel, amazing homes, lots to do, and awesome schools, it's a spot you're going to want to checkout.
With huge, gorgeous turn-of-the-century properties, Arlington Heights is no cookie-cutter neighborhood. Each home is distinctly different from the next, as are the streets around here. Some homes even have views of the entire Portland metro.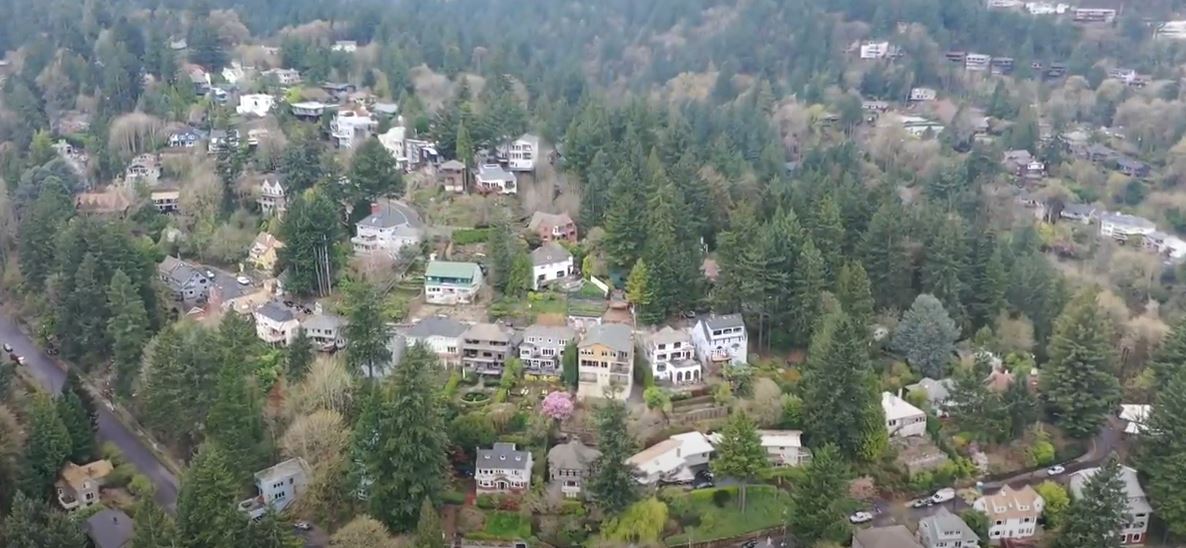 Greatschools.org score: 8-9/10
Best schools in Eastmoreland: Woodstock Elementary School, Winterhaven School (K-8), Sellwood Middle School
Niche.com safety rating: A-
Eastmoreland is another great neighborhood in Portland, and it ranks as #1 best neighborhood to live in Portland. This is a very safe neighborhood with elaborate turn-of-the-century homes, top-rated schooling, and plenty to do.
Living in Eastmoreland puts you in inner Southeast Portland, right over by the infamous Reed College. When you consider that many notable geniuses, including Steve Jobs, have walked the campus of Reed College as one of their own, it's no wonder that Eastmoreland schools are among the best. Reed college Way is also a very cool street that hosts an amazing 4th of July parade.
The Eastmoreland neighborhood is just a quick jaunt to downtown Portland and a stone's throw away from Crystal Springs Rhododendron Garden, Eastmoreland Golf Course, Eastmoreland Garden, Eastmoreland Playground Park, and Berkeley Park.
Eastmoreland is full of what we call "legacy homes," meaning that they've been passed down through the generations. So, it's doable but tough to get a house in this area. The median house price in Eastmoreland is $985k; extending into the multimillion-dollar range. You can go further north, to the outer edge of Eastmoreland to find less expensive homes. Overall, Eastmoreland is across-the-board a great place to raise a family.
Greatschools.org score: 9-10/10
Best schools in Eastmoreland: Ainsworth Elementary, Ridgewood Elementary, West Sylvan Middle, Lincoln High
Niche.com safety rating: A+
So number three on the list is the Northwest Heights neighborhood. This one's close to home for us as it's where our office is located. We love this area because it's so close to everything and the neighborhoods are phenomenal.
In Northwest Heights, you're right by one of the nation's largest urban green areas, Forest Park, and you're just five minutes from downtown Portland. You're also minutes from Portland's tech corridor, Silicon Forest, where you'll find huge names like Nike, Intel, Xerox, and many more.
The houses in Northwest Heights are all newer so you're looking at homes established in the 1990s or brand new construction. The properties are not only newer, but also bigger than most. As far as median house price goes, you're looking at $850k–which is outstanding when you see some of the places and their incredible views.
At an average rating of 9-10 out of 10, the schools in Northwest Heights are amazing! There's also a ton to do in this area. The Oregon Zoo, Pittock Mansion, Witches Castle, Audubon Society, and Hoyt Arboretum are all close by. You're absolutely surrounded by nature here with Forest Park as well as Mill Pond Park, Forest Heights City Park, Washington Park, and Macleay Park.
As a pretty nice bonus, Northwest Heights is situated in Washington County, so your property taxes are going to be a little bit less than Multnomah County.
Greatschools.org score: 9-10/10
Best schools in Marshall Park: Richmond Elementary, Forest Hills Elementary, Winterhaven School, Lake Oswego Jr High, Lincoln High.
Niche.com safety rating: A+
At number 2 on the list, we have Marshall Park, located in Southwest Portland. Marshall Park is also #2 on Niche.com's list of Best Neighborhoods to Buy a House in Portland.
At a median of $899k, you'll find the homes in Marshall Park to be very affordable. The properties in this region were generally built in the 1950s, 60s, and 70s. This extremely safe place to call home is completely surrounded by greenery and old-growth trees. It gives you easy access to downtown Portland, Multnomah Village, Capitol Hill, and the ever-so beautiful Lake Oswego area. This is an active community with just tons of parks and other things for the family to do.
Greatschools.org score: 9-10
Best schools in Healy Heights: Grey Middle School, Rieke Elementary, Wilson High School
Niche.com safety rating: A+
Taking a trek up into the Southwest Hills takes us to #1 on our list of 5 best neighborhoods in Portland to move to with a family.
Healy Heights has everything from turn-of-the-century homes to new moderns. The overall style of the homes here is best described as Hollywood mansion status–these places are just gorgeous and they have the views to suit. We absolutely love the architectural designs of these homes. Not only that, but Healy Heights is basically wrapped in its own mature-growth forest. The median house price here is going to be at the top of the range for this list at $1mil.
Geographically, Healy Heights is just a few minutes from downtown Portland and Forest Park. You're also close to the Oregon Zoo, Hoyt Arboretum, Japanese Rose Gardens, Oregon Museum of Science and Industry (OMSI), Washington Park, the Timbers soccer stadium, restaurants, bars, parks, coffee shops, and so much more. It really is an awesome location with some absolutely killer homes.
So why else does Healy Heights rank #1 as the best place in Portland to raise a family? As you'd imagine, it has literally everything. According to Niche.com, the schools are outstanding, safety is A+, health & fitness A+, and it gives this neighborhood an A+ in it's "good for families" category.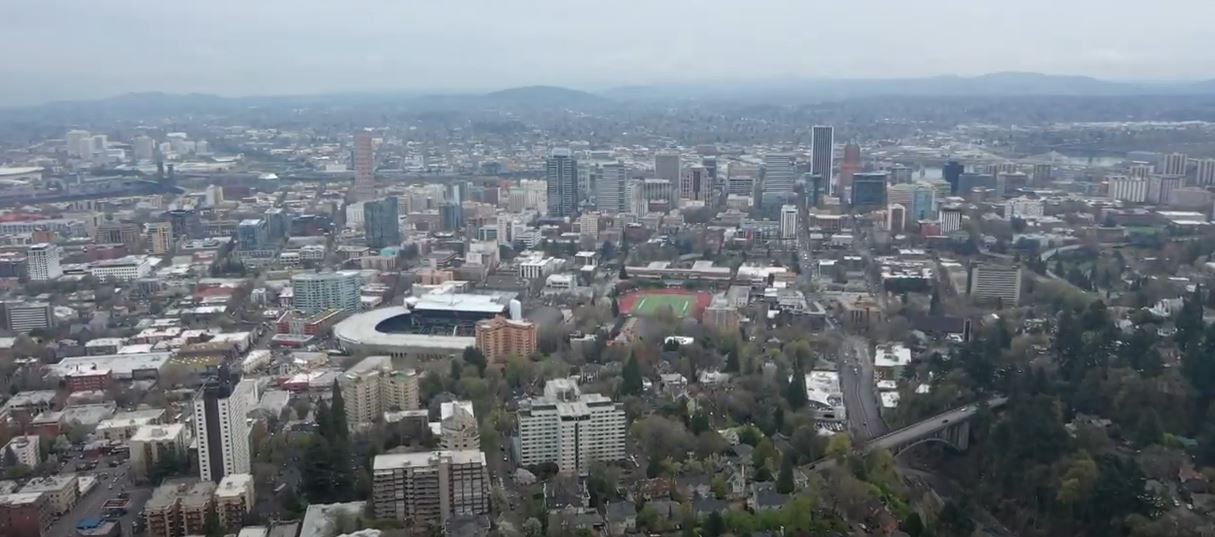 That wraps up our list of five best neighborhoods in Portland to move to with a family. We hope that you find everything you're looking for in Portland and more. If you have any questions about what it's like to live, play, eat, and work in Portland and Southeast Washington, just drop us a line. Give us a call, shoot us a text, send us an email, or even send the pigeon carrier. However you want to get a hold of us, we've got your back when moving to Portland, Oregon, and Southwest Washington.
Need help moving to Portland OR?
If you're thinking about moving to Portland OR, we can help you find your perfect home in the right neighborhood for you. If you have questions about moving to Portland, feel free to call, text, or email Jackson Wilkey or Jesse Dau.
P.S. Join your local peers!
Join our active Facebook group to get to know the city & the real estate market better
Or message us to day with your questions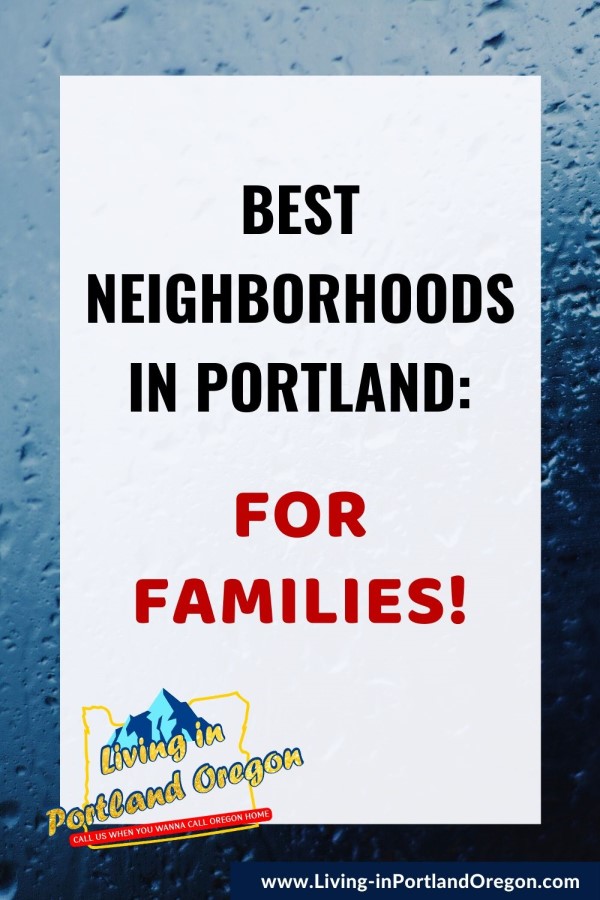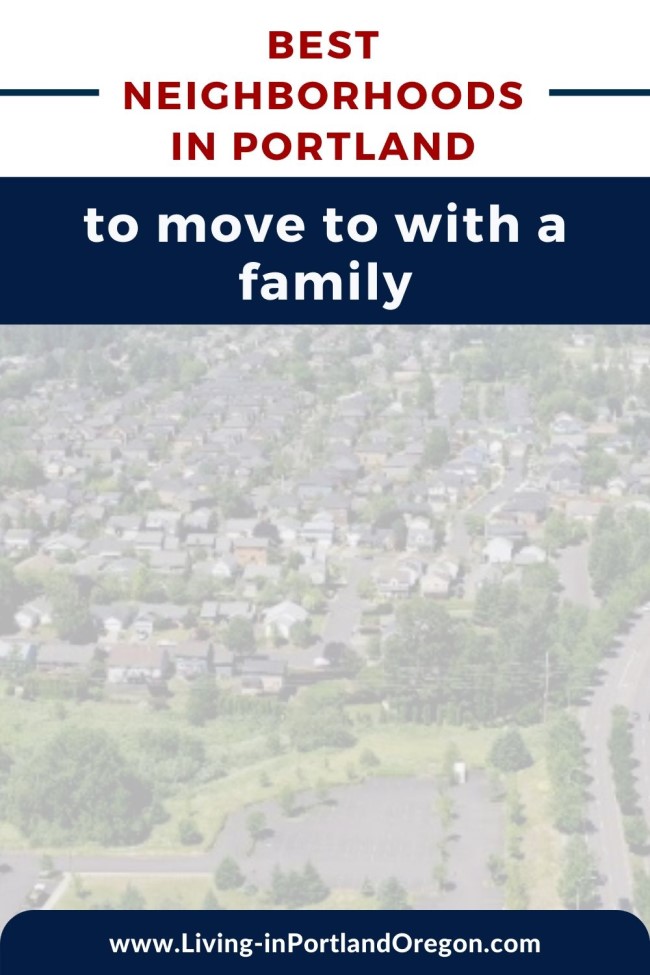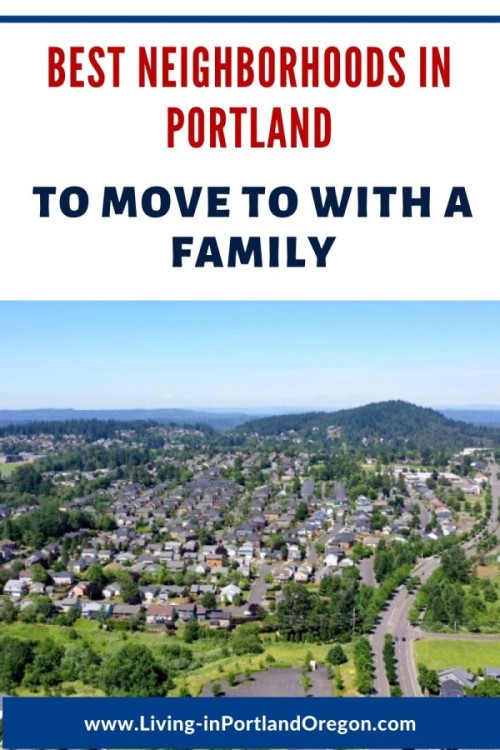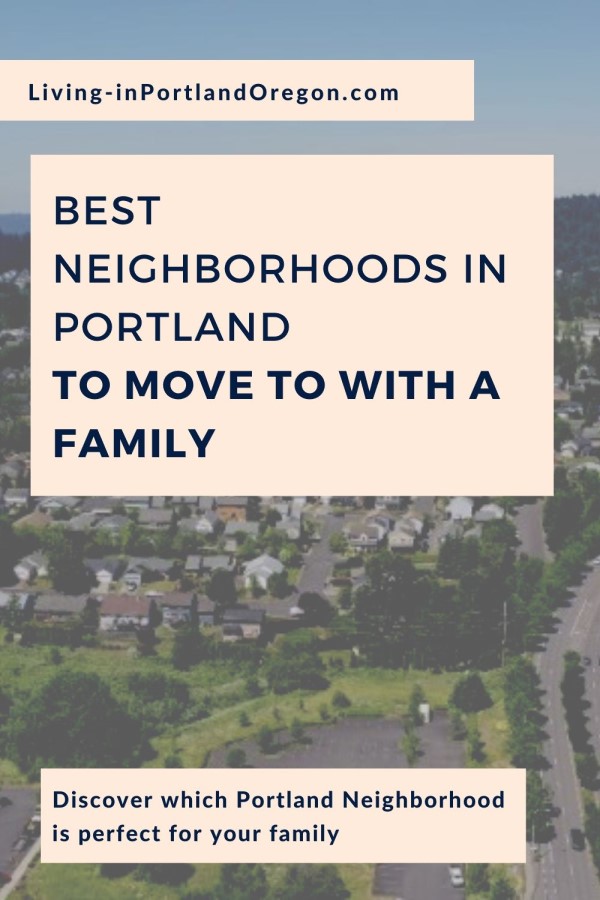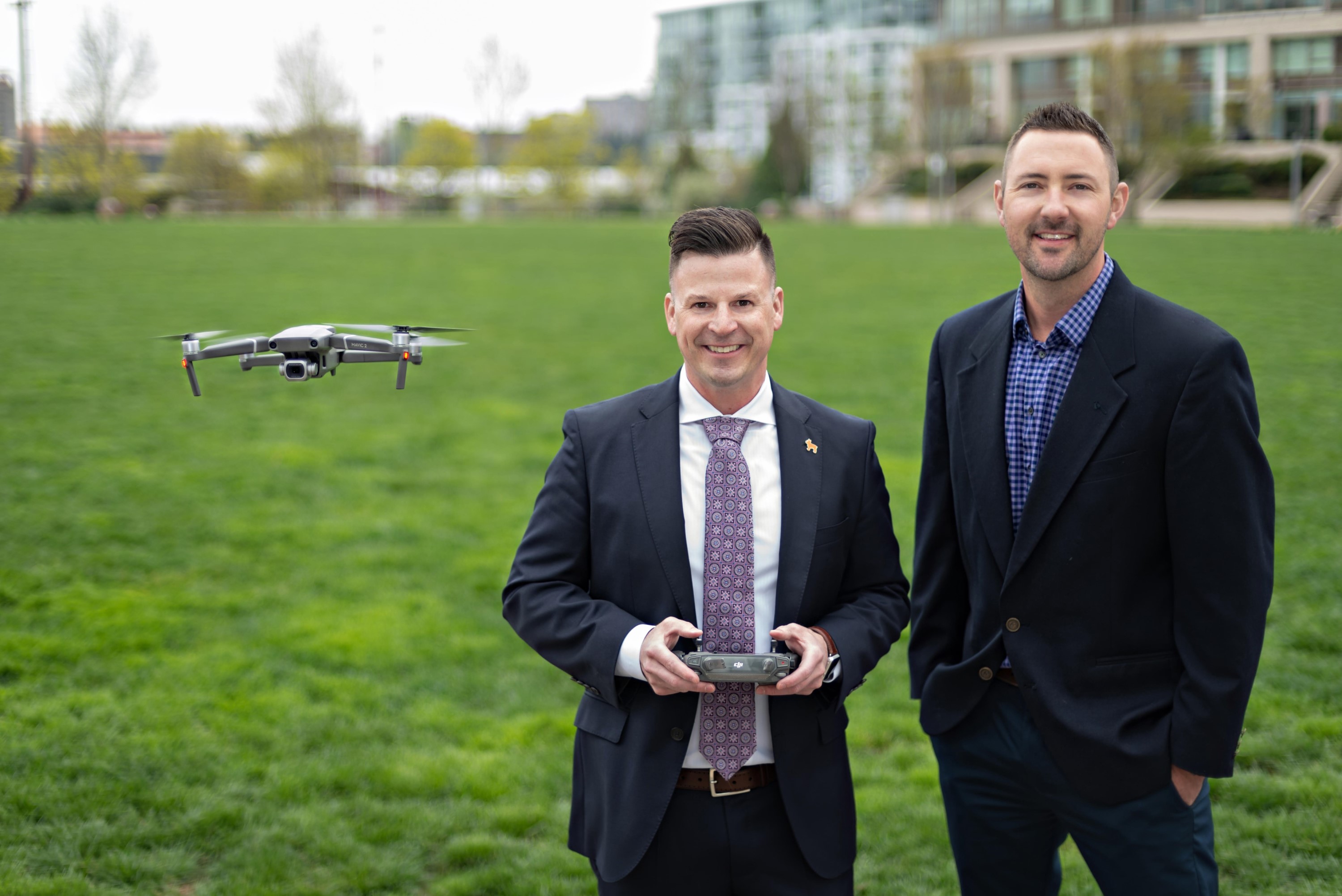 About Real Agent Now Group
Jesse & Jackson are high-touch broker's known for their extensive market knowledge and unmatched devotion to clients.
Their success is based almost exclusively on positive referrals. They earn the respect of their clients by working tirelessly on their behalf and by always offering them candid advice.
Get to know them better by checking out their Portland and real estate YOUTUBE CHANNEL.