24 Top Things to do in Portland, Oregon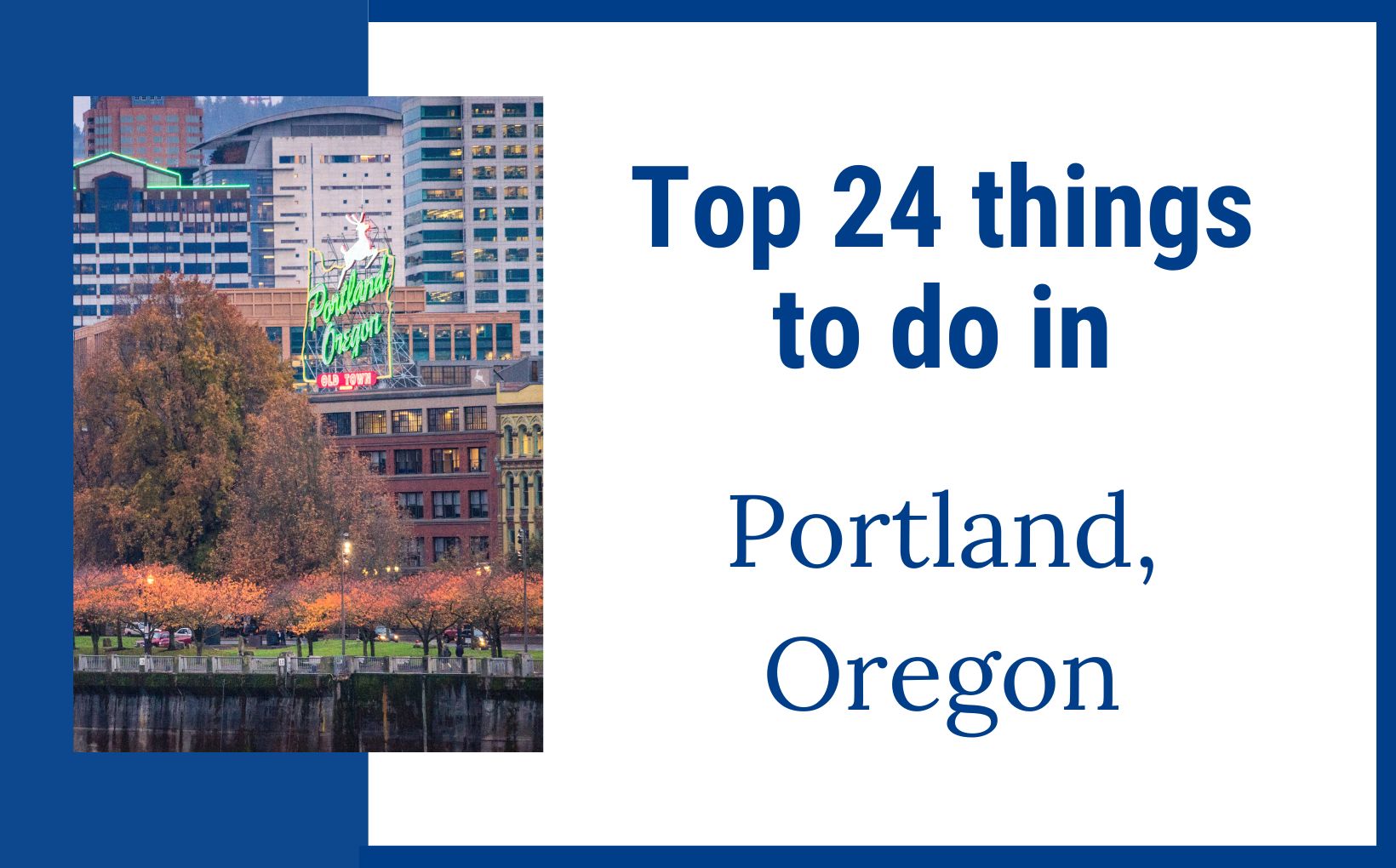 What are the best things to do in Portland, Oregon (from locals) ?
Ask a local Portlander, and they'll tell you that there are endless things to do in Portland, Oregon. It's a wonderland of secret spots, infamous eateries, stunning breweries, and nature as far as the eye can see. When first looking around for Portland things to do, you might not see what all the hype is about. PDX, however, has more to do than most visitors will have the time to find.
After living in Portland, Oregon, you start to see things that weren't there before–but have actually been there forever. A tiny (but mighty) pie bakery tucked into a nook of a parking structure, a speakeasy; hidden behind a bookcase, fine dining under a bridge, a brewery tasting room located in a basement, a Whiskey Library that's hard to find and hard to get in, and more. With that, here are 24 top things to do in Portland, Oregon.
Top 24 Things to do in Portland, Oregon
Powell's Bookstore
If you're looking for unique things to do in Portland, look no further than Powell's Bookstore. This gigantor version of your usual place to buy reading material, Powell's is the largest bookstore in the entire United States. If you want to pick up a good book or just want to see what a bookstore of this vast size is like, do take a trip to Powell's Bookstore.
This place is a lot to take in. If you need a break, there are plenty of great coffee shops near Powell's Bookstore where you can get an independent coffee from one of Portland's famous baristas–people take their coffee very seriously around these parts.
Hours: 9 am – 10 pm Daily
Rhododendron Garden
If you like getting out into nature, make sure to check out the Rhododendron Garden. Located in the East Moorland area or Portland, Oregon, the Rhododendron Garden is absolutely stunning. You can get fantastic views of many different species of trees, flowers, and animals in the Rhododendron Gardens. Typically, it's just $5 to get into the garden, but it's free to get in on Mondays.
Happy Hours
Let's face it—day drinking is fun. The best way to enjoy this in Portland is to take advantage of the fantastic Happy Hours that we have around the city. They're available all over the city, and they are beautiful settings to sit back and enjoy a drink. You've got great food and drink, and spectacular views of the city at the various Happy Hours available all around.
First Thursdays
Once you've lived in Portland for a minute, you'll start to hear the term "First Thursdays" being thrown around all about the place. You may even start to wonder if this illustrious event is truly held on the first Thursday of the month or if it used to be but has since moved on.
On the first Thursday of the month, during the spring and summer months, there are art galleries that host exhibitions on the street in Portland's Chinatown. Many Portland locals frequent First Thursdays because they're so damn fun, particularly because they're held in the gorgeous warmer months of Portland.
Last Thursdays
Local Portlandian's couldn't have First Thursdays without their quirky alternative; Last Thursdays. This equally fun event is held in the Alberta Arts District on the last Thursday of each month during the same time period each year. As mentioned, this festival is funkier than the first Thursdays that are hosted in Chinatown. As a matter of actual fact, everything in the Alberta Arts District is funkier. Here you'll see independent arts and crafts while walking the streets of the district. This event is super kid-friendly, so you can bring the entire family along with you.
Farmers Markets
We have some pretty great farmer's markets here in Portland. If you are a fan of fresh fruits and vegetables, make sure to go to some of the many farmer's markets available throughout the city.
Our most famous is the Saturday Market located in downtown Portland. This market is right on the water and filled with amazing local food and beer. It's by no means the only cracking farmer's market we have, but it's a good place to start.
OMSI (Oregon Museum of Science and Industry)
Another top thing to do in Portland is to visit the OMSI. The Oregon Museum of Science and Industry is a fascinating museum on the east side of the Willamette River. The museum has an IMAX screen and features rotating exhibitions on various topics. Recently, there was an exhibit about Pixar movies, explaining how some of their most famous movies were made, there was also an exhibit on exotic animals from around the world. OMSI is a great place to take the kids with play areas for different age groups and a restaurant/bar for the adults.
Hours: 9:30 am – 5:30 pm, Tuesday – Sunday
Oregon Zoo
The Oregon Zoo never gets old. You can return again and again to this serene setting. A secret attraction of the zoo is the ZooLights display that goes up during the Christmas season. The zoo hangs tons of festive lights during the holiday season. They have bands there, and they also hold a sensory evening for people who want to see the lights but are overstimulated by sound. ZooLights runs every year from late November until the first week of January from 5:00 pm to 9:00 pm.
Hours: 9:30 am – 4:00 pm Daily
Rose Garden/Washington Park
Visiting the Rose Garden, located within Washington Park, is a fantastic thing to do here in Portland from April to October. The garden hosts more than 50,000 different species of rose and is filled with an aromatic air from all of the different roses.
Hours: 7:30am-9:00pm Daily
Free public tours are offered daily at 1:00 pm, from Memorial Day weekend through Labor Day weekend.
Mount Tabor
Located on the eastside of Portland, Mount Tabor is a great option for when you're looking for a break but don't want to go too far away from the center of the city. Mount Tabor is a small mountain that's nestled right into inner Southeast Portland. The trails on this mountain are paved and not super strenuous, so they are accessible to everyone. Every summer, the area also plays host to the adult soapbox derby. In this event, grown adults dress up in some inventive, and often hilarious, costumes which they don as they hurtle down the side of the mountain in homemade vehicles–it's very fun to watch.
Timbers Games
Do you like soccer? Then you'll probably want to go check out a Portland Timbers game. The local MLS franchise in Portland, the people here have truly rallied around their local team. The local supporters have formed a large group named the 'Timbers Army.' And this isn't your grandma's fan group. The Timbers Army starts the game proceedings with a daunting (for the other team) drum sequence. Whenever the Timbers score, a lumberjack comes out to the sidelines with a chainsaw to take a slice off of a large tree trunk that stays on display throughout each game. It's truly an experience to behold, and definitely one of our top things to do in Portland suggestions.
Distilleries in Portland
There really are no shortage of things to do in Portland, and that includes visiting one of our great distilleries. If you want to get out and sample the local spirits, you can find blocks in Portland filled with local distilleries. You could even take a pedal cab from one to the next. Next time you're looking for something fun to do, check out some of the distilleries in Portland.
Forest Park
Portland also has the largest urban park in the entire United States. Forest Park, located in Northwest Portland, stretches across 8 miles. If you are into hiking, there are hundreds of miles of trails just within Forest Park, so you can plan multiple outings and never see the same tree twice.
Wineries
In addition to our superior distilleries and breweries, Portland has some fantastic wineries. The Southeast Wine Collective, located in Southeast Portland, features ten wineries all in one spot. If you've visited all of those within the Greater Portland Metro, you can venture out a short way for even more incredible options.
Falls outside Portland
Travel any direction from Portland, and you'll find collections of picturesque waterfalls. These spots make for a great outing for the whole family. For an awe-inspiring look at what nature can do, one local waterfall, Silver Springs, even lets you walk underneath it. You'll usually have to pay a couple of bucks for parking if you decide to visit the falls around Portland, but it's worth it.
Boozy movies
Who doesn't love a good boozy movie? As the name suggests, we have a variety of theatres where you can drink beer and other spirits while watching a new or older movie. If you want to save a little extra cash, you can also frequent them on Tuesdays, when many theaters offer their version of Happy Hour. Some theaters will even deliver your drinks to you in the theater–again, who wouldn't want this?!
Donuts
Portland could well be called the City of the Best Donuts on Earth with the amount of artisan donut varieties we have here. If you're visiting, you have to try Voodoo Donuts at least once. This shop is so popular that it has turned into a tourist trap, but there's a secret location in Northeast Portland called Voodoo Too; same donuts for a fraction of the wait. For the true local experience, also try Sesame Donuts.
Ice Cream
We have some pretty great (and famous) ice cream shops all over the city. The most popular option is Salt & Straw, which has become incredibly busy in recent years. Another option that is less crowded is 22 Below. The folks here have managed to make a whole show out of serving up your ice cream; it's a bunch of fun.
Biking the Bridges
Aptly named Bridge City, Portland is famous for the bridges that run throughout the area. If you don't have a bike, you can rent one from multiple sidewalk bike racks all over, all you need is a credit card and to download an app. You can rent a bike for a low cost per minute, so this is a really affordable thing to do too. Seeing the city like this is unique to biking because Portland has specific bike paths as well as a bridge just for bicyclists.
Explore the Food Carts
Portland is consistently ranked as one of the best cities in the country for food. There are great restaurants here, and there are also outstanding food carts everywhere you go. Next time you're in a new Portland neighborhood, take a moment to check out the local food carts.
Independent Coffee Shops
In addition to food, Portland also has some of the best independent coffee shops you'll find anywhere. Instead of Starbucks, you can head to your nearest independent coffee shop where you'll find much better coffee. These shops have become an institution in Portland; they're places where you can meet new people and socialize. It's also popular amongst people who work from home or remotely as another place to get work done.
Outside of Portland
If you want even more than the greenery you find in Portland Proper, there are plenty of options just outside the city as well. Travel about an hour west of Portland, and you'll hit the ocean; an hour east lands you in the mountains. If you can't get enough of nature, then you also have tons of options just outside Portland.
Hidden Trails in Portland
There have been several other points to mention hiking, but this one is unique because there are smaller, hidden trails all over Portland. Finding them is a great way to explore the city too, just pull up Google Maps, find a neighborhood you haven't been to before, and find some trails that you can hike.
Local breweries
More than most things Portland is famous for is its breweries. Beer is a staple here, and the high demand for well-crafted brews means that there is consistent quality in the breweries here. Going to them can be fun for the whole family, as there are usually meals just for kids and often play areas, too.
Thinking about moving to Portland, Oregon?
If you're thinking about moving or relocating here to Portland, Oregon, make sure you give us a call, shoot us a text, or send us an email or even send the pigeon carrier–however you want to get a hold of us. We have your back when moving to the Portland Metro.
P.S. Join your local peers!
Join our active Facebook group to get to know the city & the real estate market better
Or message us to day with your questions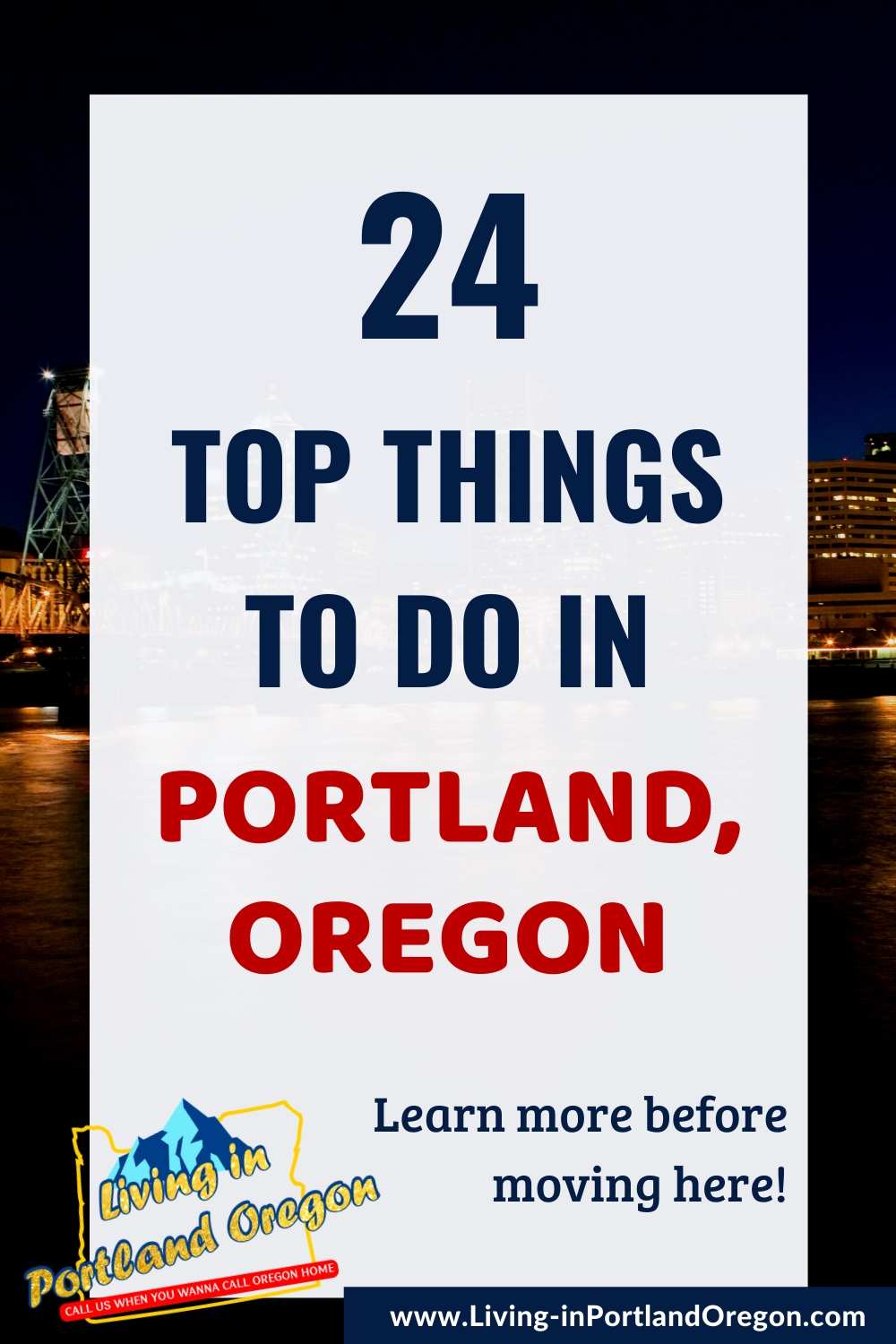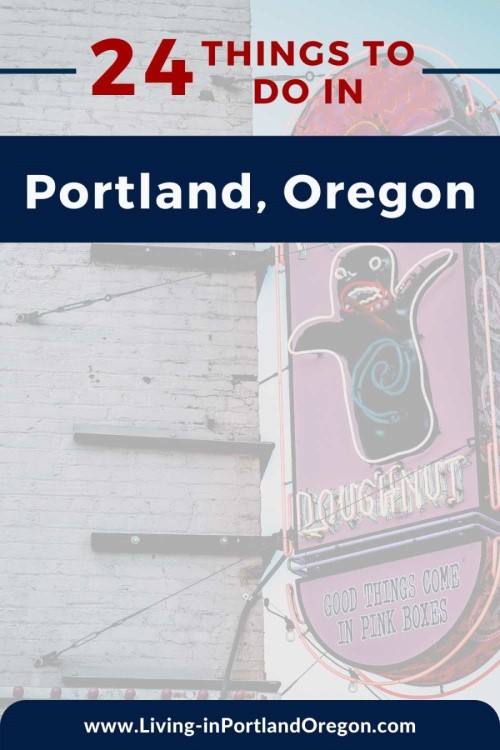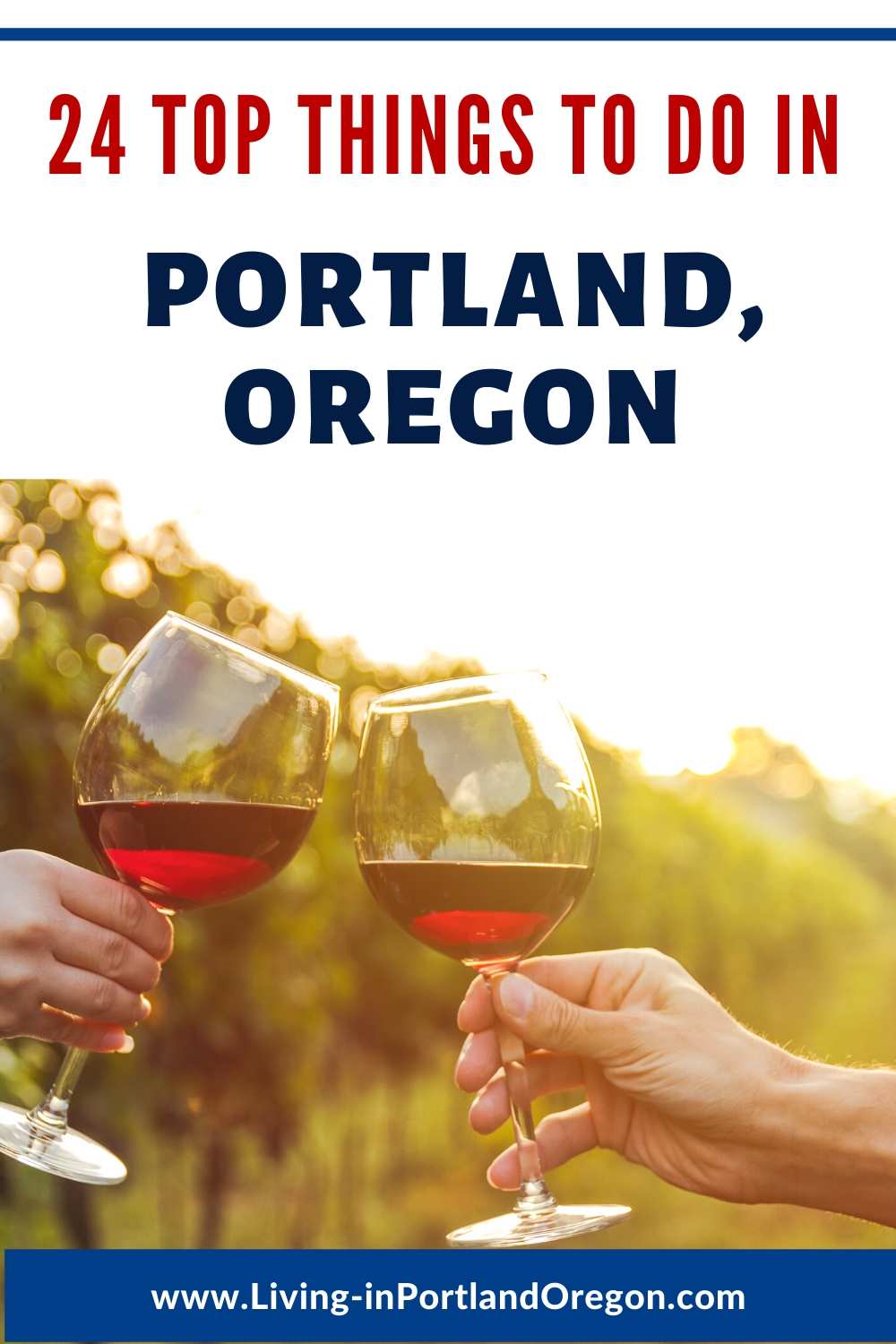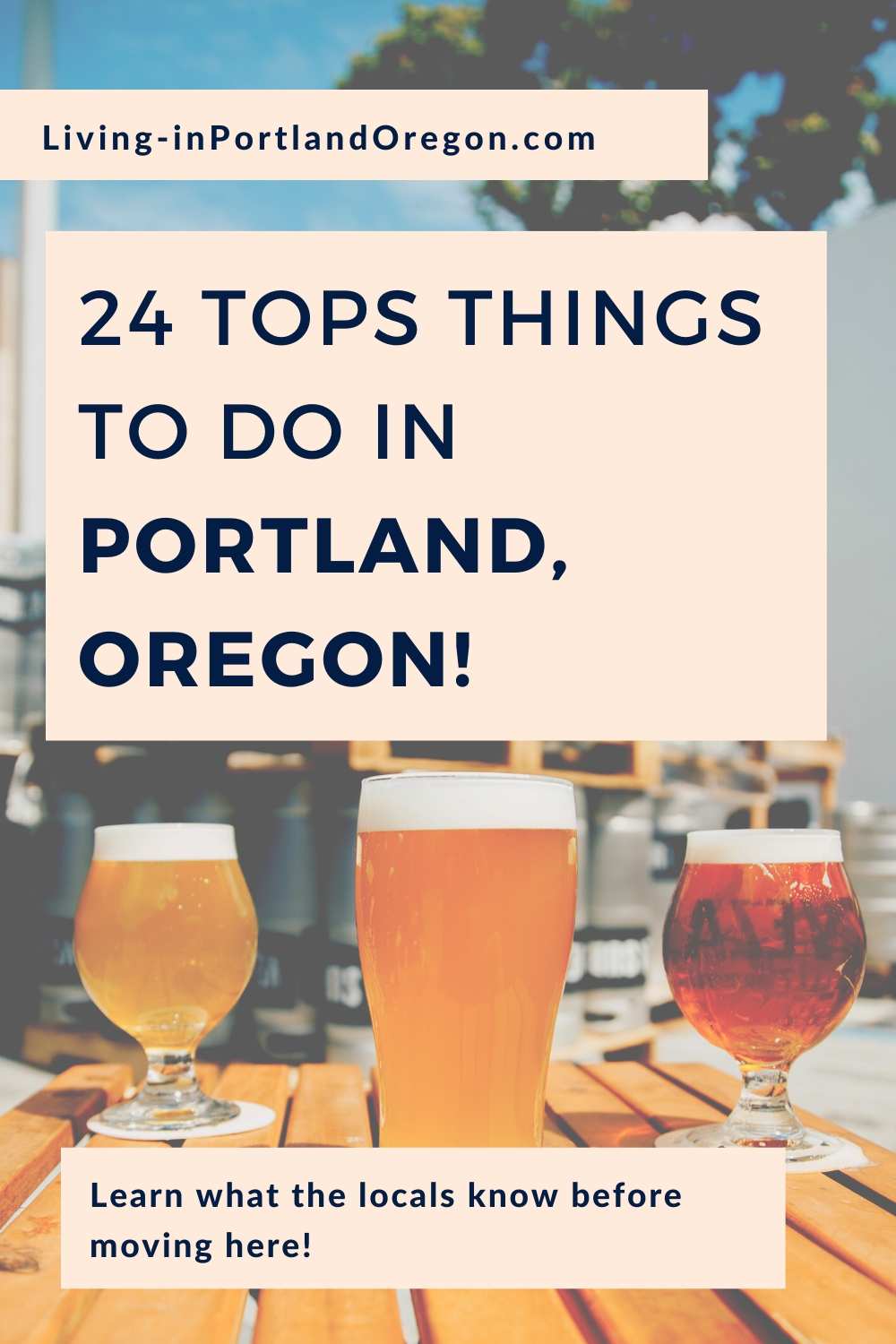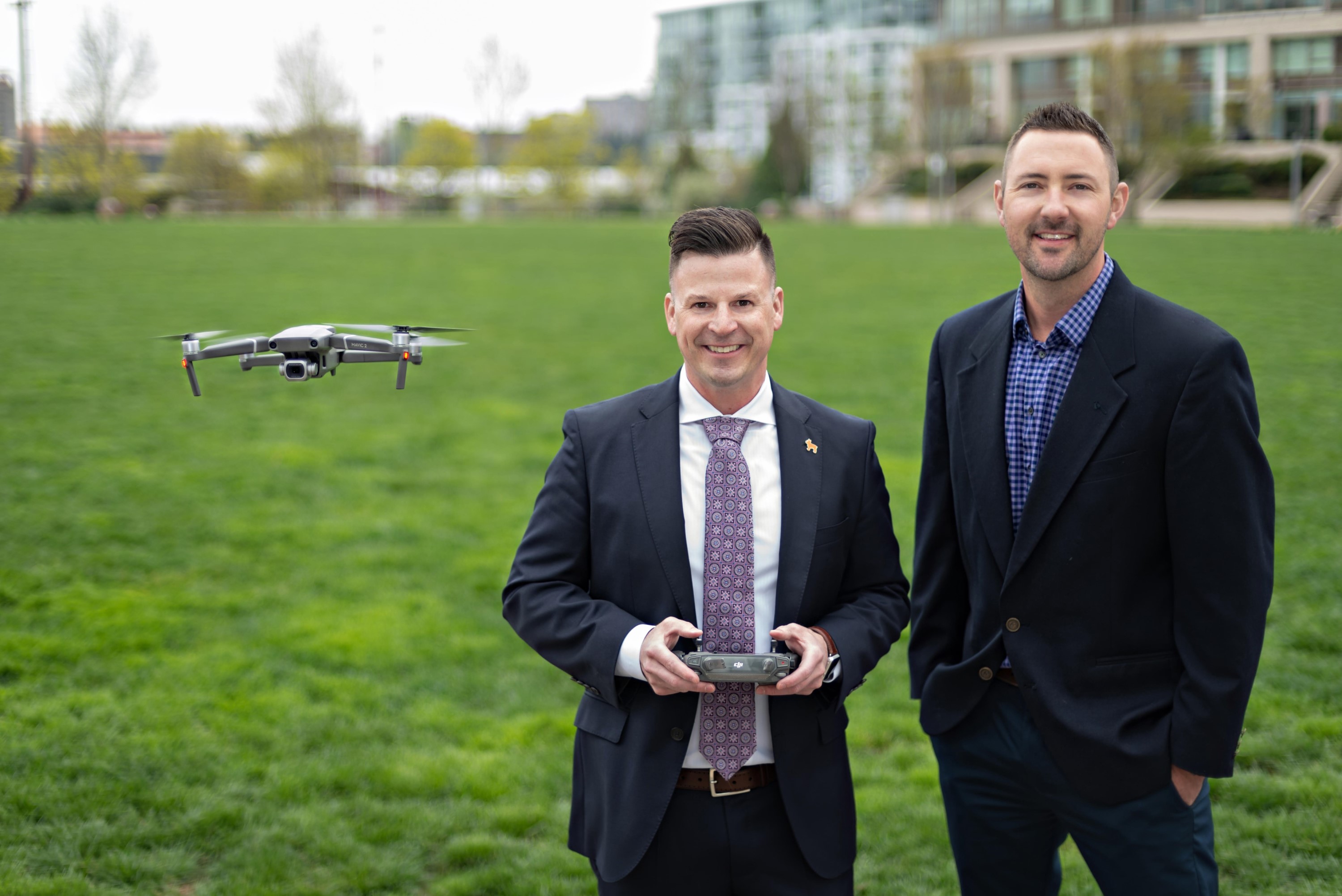 About Real Agent Now Group
Jesse & Jackson are high-touch broker's known for their extensive market knowledge and unmatched devotion to clients.
Their success is based almost exclusively on positive referrals. They earn the respect of their clients by working tirelessly on their behalf and by always offering them candid advice.
Get to know them better by checking out their Portland and real estate YOUTUBE CHANNEL.