What is it like to retire in Portland OR & Vancouver WA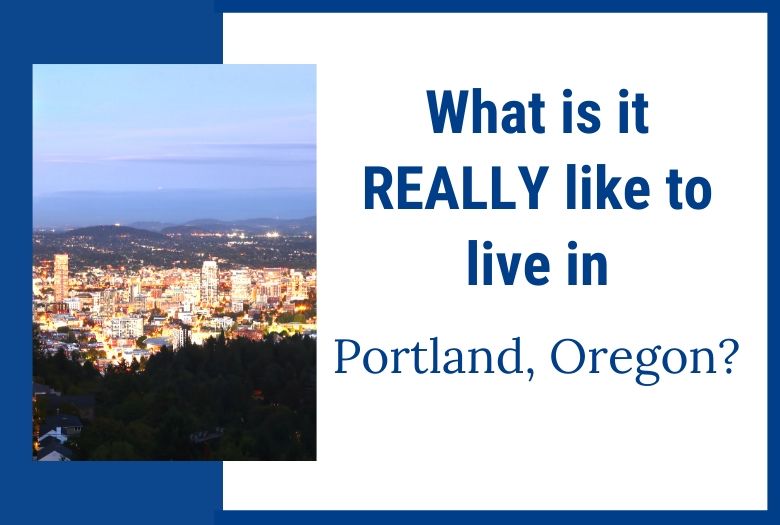 What is it like to retire in Vancouver Washington and Portland Oregon?
If you're thinking about retiring in the Pacific Northwest, there are no two better places than Portland, Oregon, and nearby Vancouver, Washington. Both cities consistently rank as among the most popular destinations for retirees looking to relocate for their retirement.
Portland makes a good spot to relocate to because of the food, entertainment, walkability, and stunning views, just to name a few.
Retiring to Vancouver will get you real estate investment opportunities, a lower cost of living, a large retiree community, and new construction around the waterfront which is part of Vancouver's brand new look.
As real estate agents in the Portland Metro area and hosts of the Living in Portland YouTube channel, we talk to a lot of people about why they decided to retire in Portland, Oregon, and those who decided to retire to Vancouver, Washington.
In this article, we'll get into the nuts and bolts of both sides of the Columbia River, the differences between the two, and why you might choose one over the other to retire to.
Everything you need to know about retiring in either Vancouver or Portland
First off, Vancouver and Portland can be pretty similar. Portland is quite a bit more built-up than its quieter counterpart, Vancouver. Having said that, Vancouver is undergoing major construction in many areas, including new restaurants and entertainment, as well as new homes.
COST OF HOMES PDX vs VAN
The houses are currently much less expensive in Vancouver compared to Portland, making it a great investment for the future. The median home price in Portland is $537k, whereas, in Vancouver, the median home price is $307k. So, there's a significant gap when it comes to cost of homes for sale in Portland vs Vancouver.
WALKABILITY & TRANSPORTATION
Portland is one of the most walkable cities in America. And, while living in Vancouver mostly requires owning a car, you can very reasonably live in Portland and not own one at all. That's good if you don't want to worry about the expense of owning a vehicle, keeping it in good repair, and filling up on gas (or, in Oregon, having someone else fill it up with gas for you).
If not owning any kind of vehicle whatsoever seems too drastic of a step, Portland is also one of the best cities in the nation for bikers. The city has more than 350 miles of bike lanes, so you can get just about anywhere you need to go on a bike. If you also like biking just for fun, there are many bike(r) groups in Portland that you can join. Whatever you choose, there are ample parking spots in both Vancouver and Portland for any of your vehicles.
As mentioned, Vancouver is definitely the more suburban of the two. It still has some walkable areas, but you'll probably have to drive to them. This city is more about peace and quiet plus a lower cost of living.
Like Portland, Vancouver is extremely bike-friendly. It even beats Portland by one point on WalkScore.com. Take a look and you'll find some awe-inspiring bike trails in Vancouver that will take your breath away faster than the biking does. You've got routes with cool and cryptic names like 'Burnt Bridge Creek Trail,' and some with downright regal names like 'Columbia River Renaissance Trail'–each equally as beautiful as the rest.
Lifestyle in Portland vs. Vancouver
Without a river between them, the transition between Portland and Vancouver would be seamless. This is why we usually refer to Vancouver as the Portland Metro and the most inhabited parts of Portland as "Portland Proper." They're both similar and they're also worlds away from one another. Unsurprisingly, though, the weather is pretty much the same across the board.
The climate in the Portland Metro area is very modest. In the summer, you'll have nice sunny days that aren't scorching hot nor excessively humid. If you're used to heavy snow, you can also retire that snow shovel when retiring yourself to Portland or Vancouver. The area gets snow, but it's very rarely enough to call in the heavy snow plows.
If you do want the snow for skiing, Portland has Mount Hood which is easily accessible to Vancouver residents as well.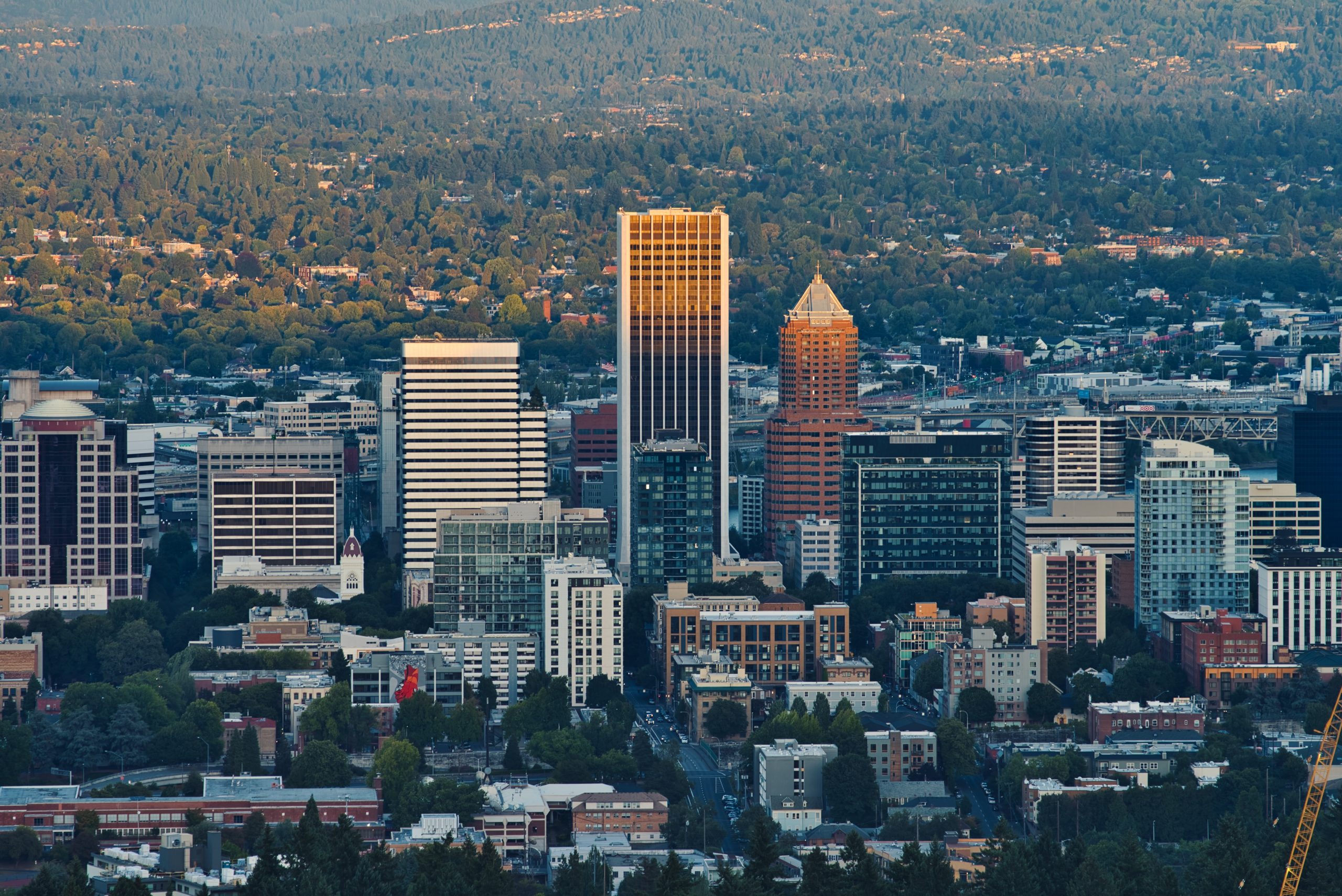 Benefits of retiring in Portland, Oregon
Even though Portland is physically close to Vancouver, there are some important differences between the two cities.
When you move to Portland, you start to notice the extra emphasis on both physical health and mental wellbeing. The people of Portland place a huge value on the status of their health. This is evident in the abundance of organic restaurants and community events centered around health.
As mentioned, Portland's incredible restaurant scene is completely saturated with good-for-you food. Many of the restaurants have vowed to use only local, organic ingredients in their menu items. There are so many well-established eateries in Portland that it'd be a crime to not at least visit a few–even if you decided to retire in Vancouver.
Another reason people love retiring to Portland is the extraordinarily close proximity to nature. The city in itself is technically part of a rainforest. It's also home to one of the nation's largest urban parks, fittingly named 'Forest Park.' And, with great forests comes tons of space for outdoor activity.
To say that hiking in its many forms is popular in Portland would be an absolute understatement. There are hiking trails, biking trails, dog-friendly trails, and many other outdoorsy spots to choose from in Portland. The people of Portland tend to love hiking so much that many don't even bother changing out of their hiking gear. Some don't even own civilian clothing, that's how committed they are.
If you're a Washington State resident and reading this, you might wonder why we mentioned "Portland" and "nature" in the same sentence, but not Vancouver. And you'd be right to question it because Vancouver has some incredible outdoor spaces and hiking is a major pastime there as well. Maybe it's not "I only wear hiking gear" kinda love that the 'Couve has for the activity, but almost. On that note, Portland is a weird place, and we love it that way.
Benefits of retiring in Vancouver, Washington
The City of Vancouver is good for people of all ages and is particularly popular with people around retirement age. There are economic benefits to moving to Vancouver over Portland. Among these benefits is the lack of an income tax in Vancouver. If you're retired, this will still keep more money in your pocket. In addition to no income tax, there are also no taxes on Social Security benefits in Vancouver.
Another economic benefit is that the cost of living is quite a bit lower in Vancouver due to housing. You get a lot of bang for your buck in Vancouver. Furthermore, there are more retirement neighborhoods in Vancouver than in Portland.
These factors add up in creating a spot that is more economically beneficial to retirees than Portland Proper. To sum all of it up, by choosing to live in Vancouver, you'll be able to live in an area with many other retirees and enjoy the benefits of having no income tax and having a lower cost of living.
However, there are some drawbacks to living in Vancouver instead of Portland. As we touched on above, a huge disadvantage in retiring to Vancouver is that it is a much less walkable city than Portland is. So, not only will you need to own a car to live in Vancouver, but you will also get the associated expenses of having a vehicle. Unless you own a Ferrari, these expenses shouldn't be so high that they offset the financial benefits of having zero income tax and a lower cost of living.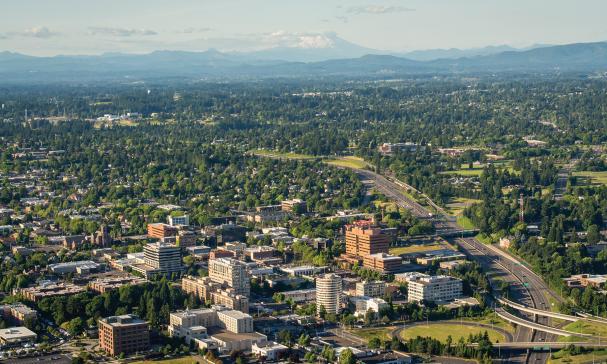 To Conclude – should your retire in Portland or Vancouver?
In conclusion, you really can't go wrong between these two cities. Both Vancouver and Portland are among the top destinations for retirees, and with all that this part of the Pacific North West has to offer, it's easy to see why. If you're passionate about living a healthy life in retirement and having a myriad of opportunities to be active, start your search in Portland.
But know that your money will go further in Vancouver. The lower cost of living here means that you can enjoy all of what the area has to offer, all without breaking the bank. Even better, the large retirement population has all the makings of an instant community.
Thinking about retiring in Portland or Vancouver?
As licensed real estate agents in Portland, we specialize in helping people who are looking to move here. Our combined experience and vast number of connections in the Portland real estate market are very hard to beat.

If you're thinking about moving to Portland, Oregon, feel free to reach out to us. Even if you just have questions, we've got your back when moving to Portland, Oregon, and Vancouver, Washington.
Need help moving to Portland?
If you're thinking about moving to Portland, OR, we can help you find your perfect home in the right neighborhood for you. If you have questions about moving to Portland, feel free to call, text, or email Jackson Wilkey or Jesse Dau.
P.S. Join your local peers!
Join our active Facebook group to get to know the city & the real estate market better
Or message us to day with your questions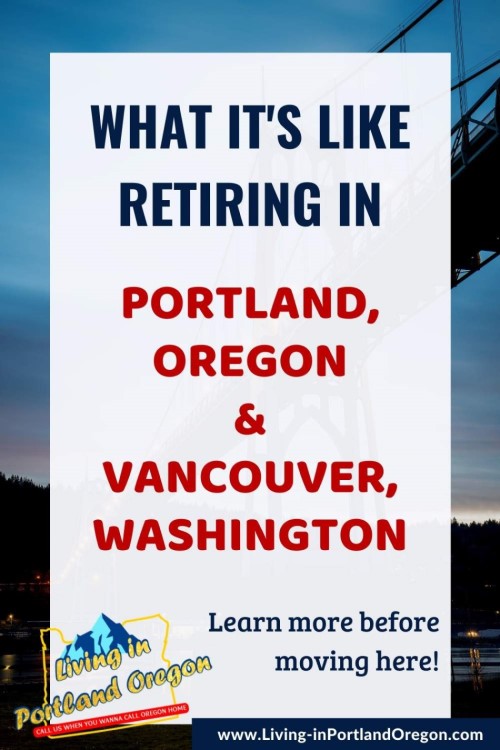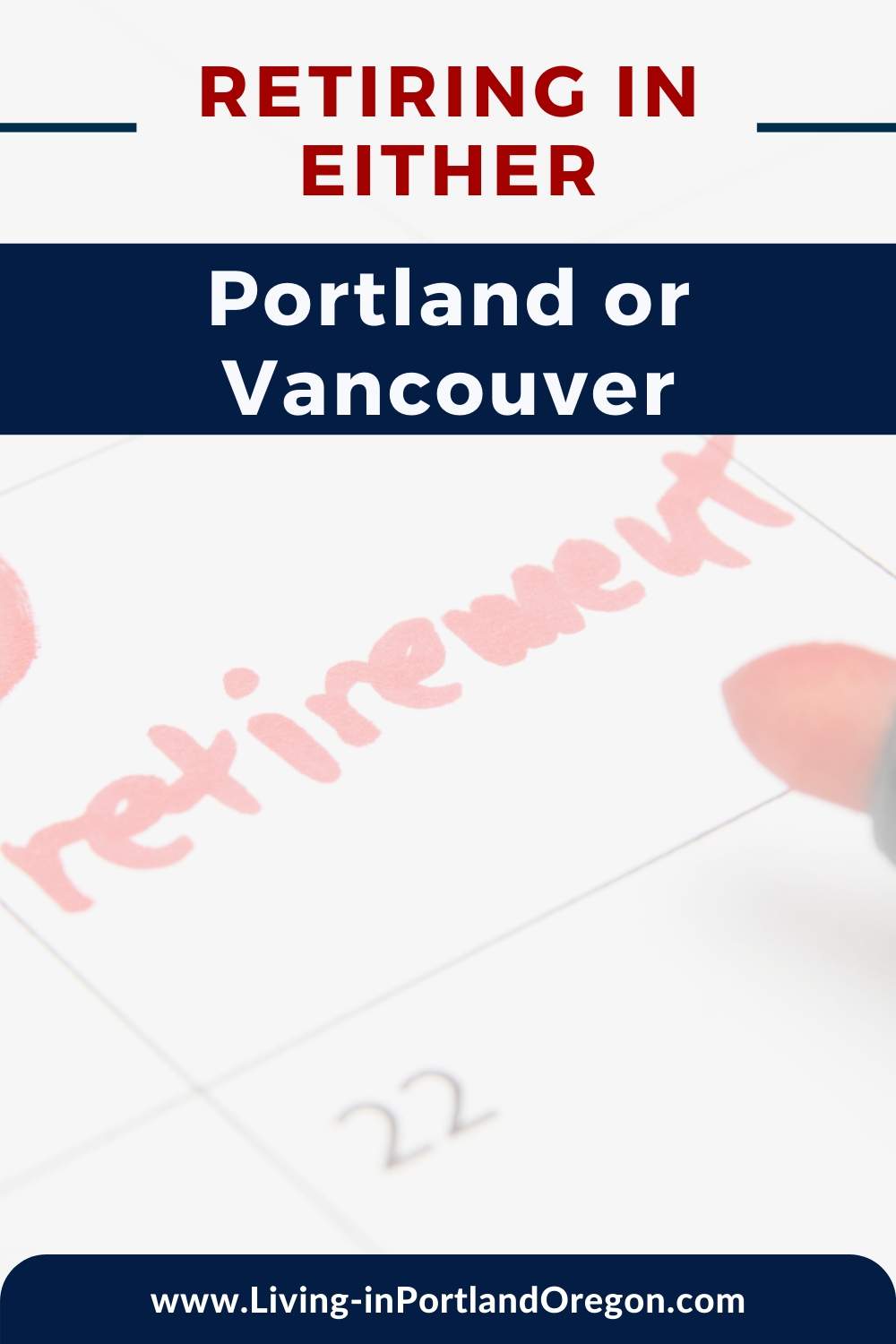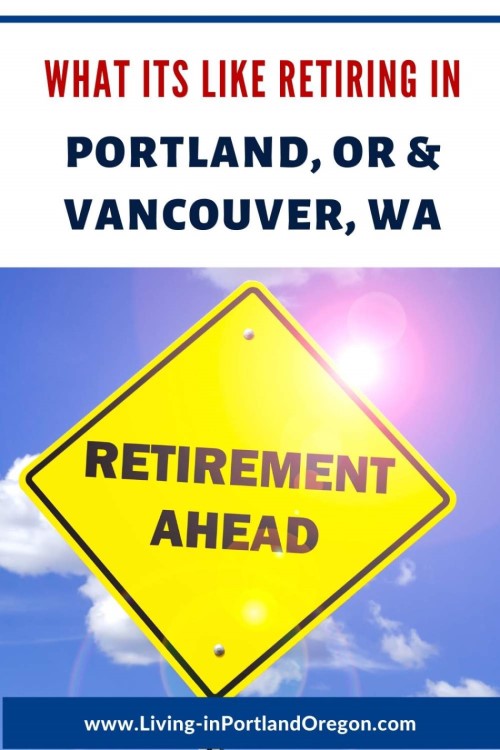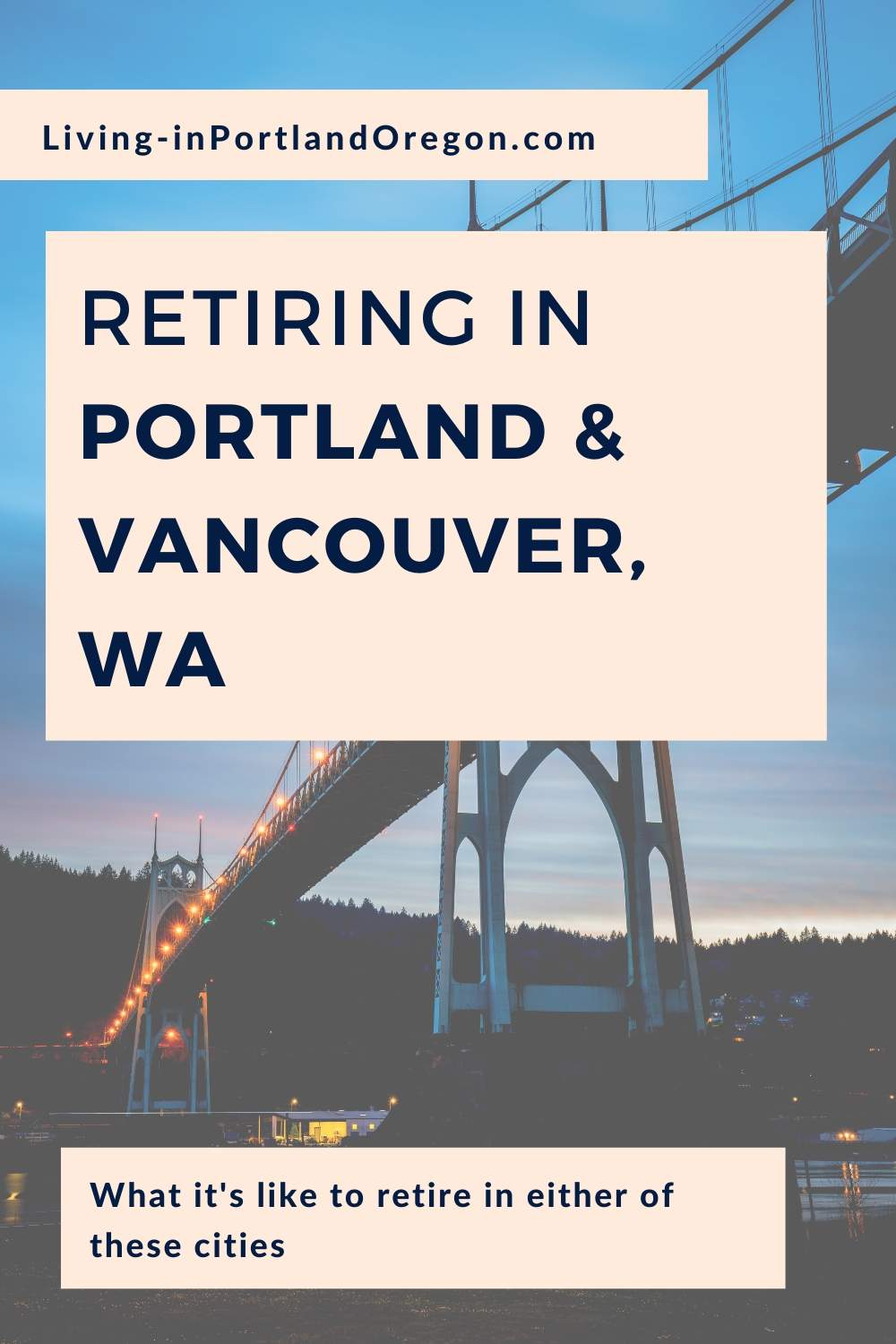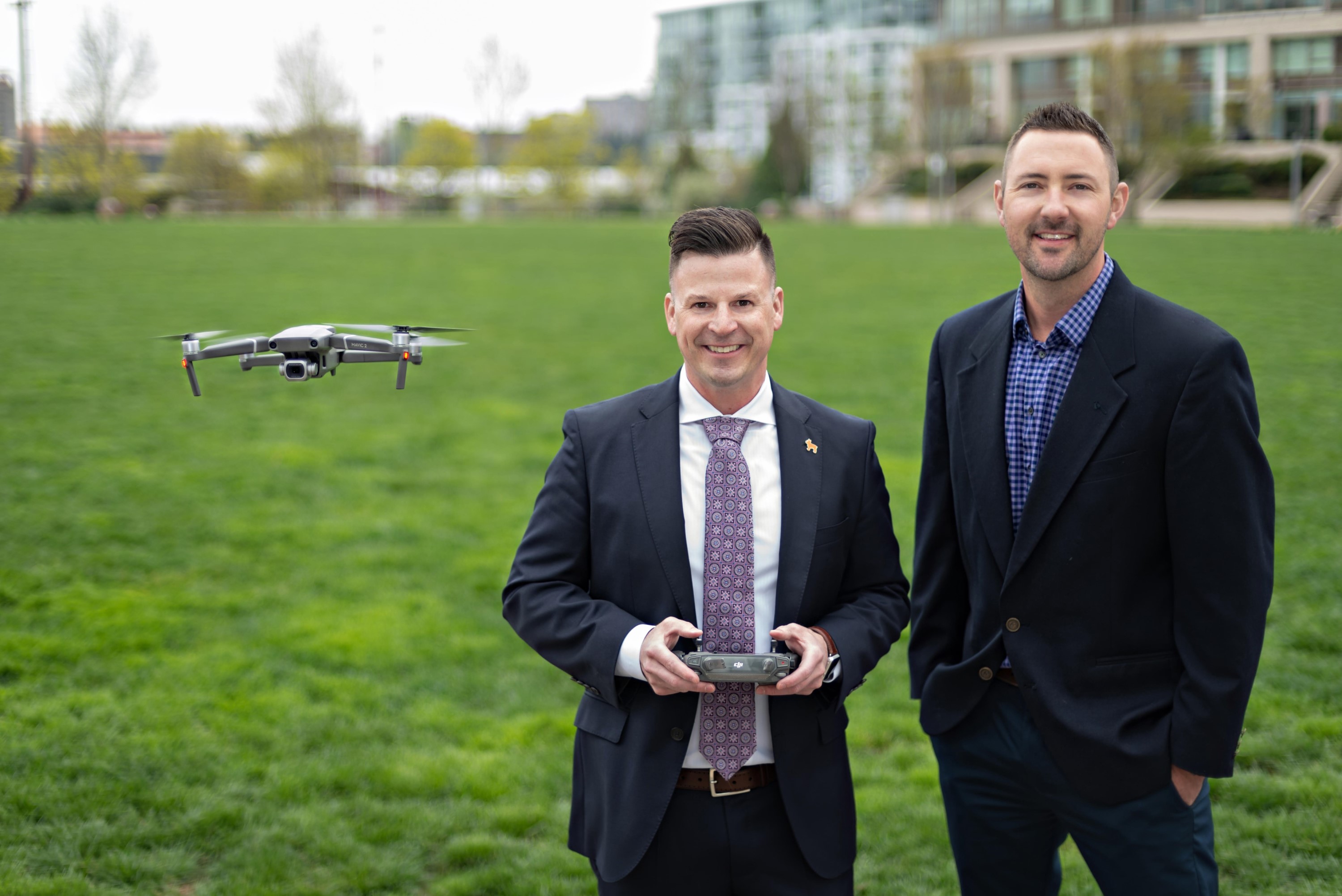 About Real Agent Now Group
Jesse & Jackson are high-touch broker's known for their extensive market knowledge and unmatched devotion to clients.
Their success is based almost exclusively on positive referrals. They earn the respect of their clients by working tirelessly on their behalf and by always offering them candid advice.
Get to know them better by checking out their Portland and real estate YOUTUBE CHANNEL.