TOP 5 Neighborhoods in Southeast Portland Oregon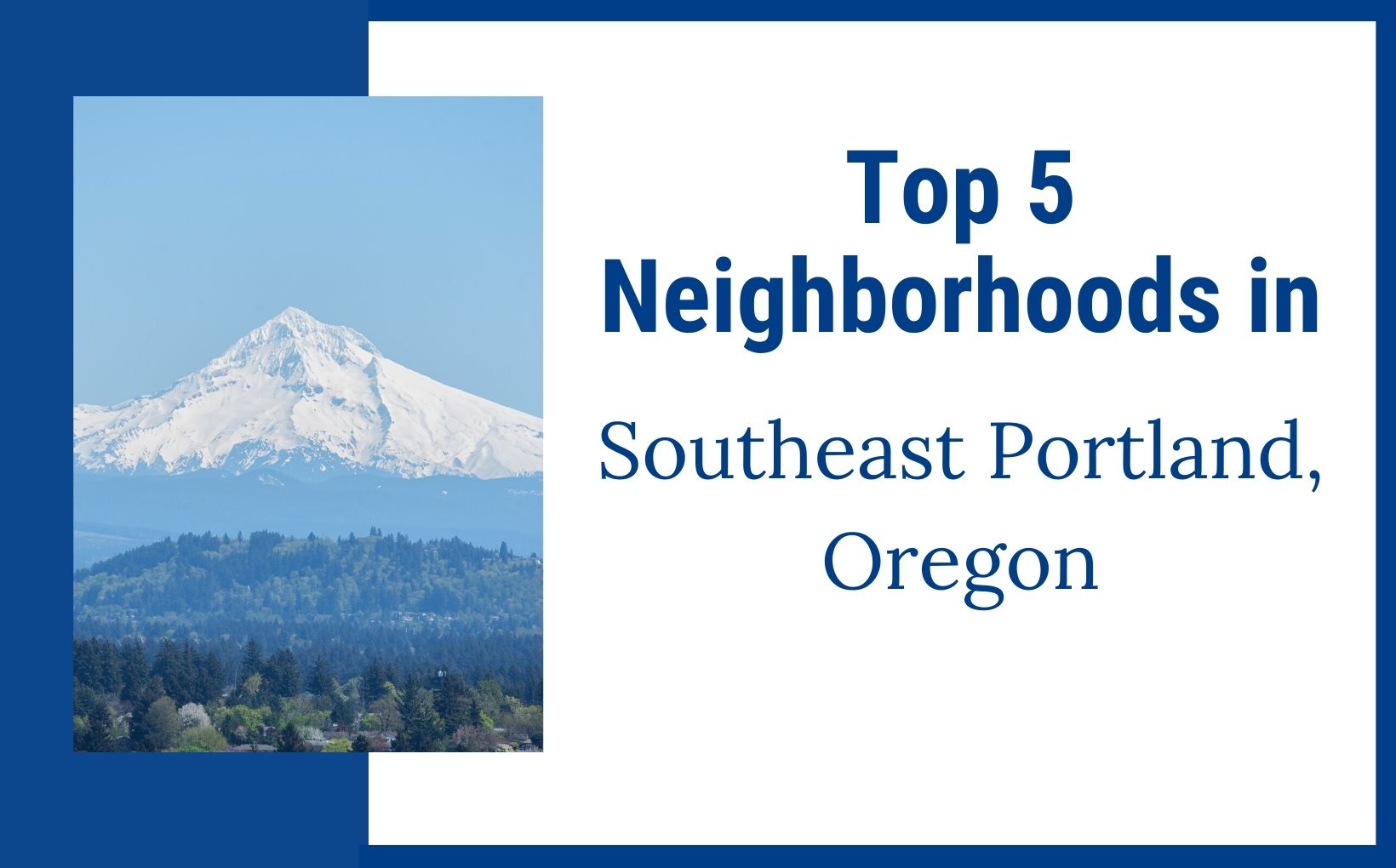 When people think of Portland's unique variety of neighborhoods, they're often thinking of areas in Southeast Portland.
Known for its diverse range of neighborhoods, the Southeast area of Portland offers something for everyone. From industrial waterfront areas turned into shops and breweries, to more established neighborhoods on top of Mount Tabor, Southeast Portland lives up to the hype of top area to live in Portland.
We'll take you on a tour of the best neighborhoods in Southeast Portland from the Willamette waterfront, south into the heart of Southeast.
If you'd like to see some of these neighborhoods in action, also make sure to check out our video tour of Southeast Portland.
Here's where our tour of Southeast Portland will take us:
(1) Hawthorne – this established neighborhood offers older craftsman homes walking distance to some of the most unique shops in Portland.
(2) Mt Tabor – named after Portland's dormant urban volcano, this neighborhood features large homes with sweeping views of the city; what's not to love?
(3) Belmont – tree-lined streets with single-family homes sit adjacent to newer condos surrounded by shopping and eateries. Something for everyone!
(4) Woodstock – plenty of yard space and family living make this a perfect place in Southeast Portland if you want to enjoy a little more peace and quiet than the busy first three options offer.
(5) Sellwood-Moreland – this is the next up and coming place in Southeast Portland, with affordable home prices, while still being close to all the best Southeast has to offer.
The Best Neighborhoods in Southeast Portland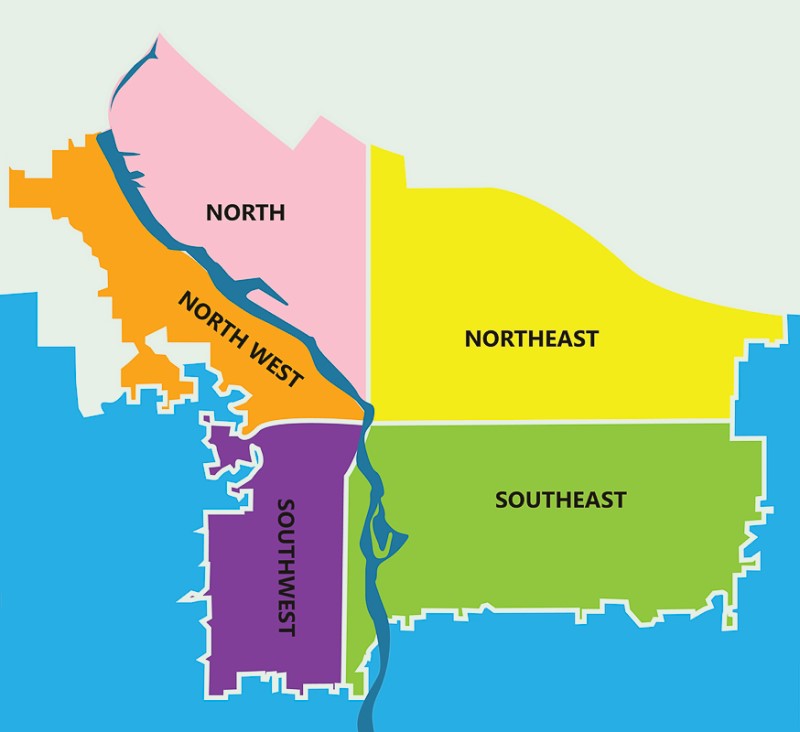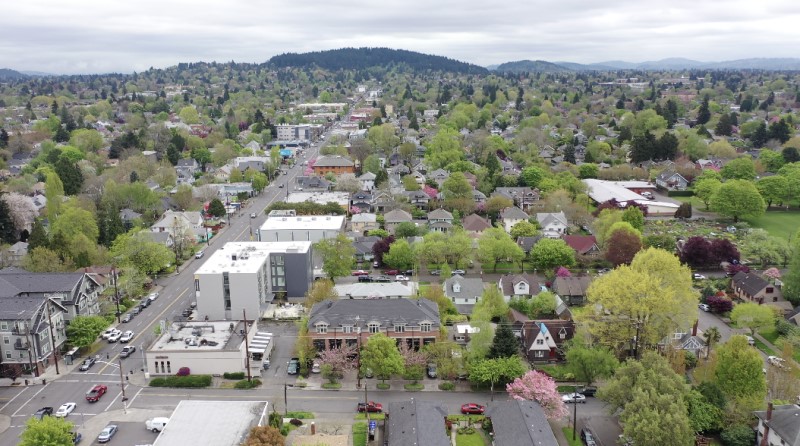 Right across the Hawthorne bridge to downtown is the entry point to all of Southeast Portland, known as the Hawthorne neighborhood. This neighborhood is known for its funky atmosphere and artsy offerings.
One of those unique events is the Portland Night Market, located in the Hawthorne Asylum.
Interesting fact: this street and neighborhood are named after J.C. Hawthorne, the doctor who brought Oregon its first mental hospital.
This part of the city prides itself on its unique culture, and the food is no different.
Southeast Hawthorne offers some of the most unique, artisan food options in all of the city. From independent shops, food carts turned into brick and mortar restaurants, and local breweries, this neighborhood has it all.
What does it cost to live in this iconic part of Portland, Hawthorne? Well, most of the homes here are turn of the century Victorian, Tudor, cottage style, or a mix of mid-century modern. Houses in this neighborhood start in the upper $300,000 for a fixer-upper and go up from there if you want something impeccably remodeled for a move-in ready home.
One popular method to offset the cost of these homes is by adding an Accessible Dwelling Unit (ADU). This is a popular method for infill in the city, to place an additional building on your large lot for either in-law living, Airbnb rental, or long term tenants.
2. Mt Tabor
The Portland neighborhood of Mt Tabor is set on a volcanic cinder cone and offers some of the best views of the city.
Mt Tabor is close to the shops and unique atmosphere that Southeast Portland neighborhoods like Hawthorne are known for.
Mt Tabor refers to the entire neighborhood surrounding Mt Tabor Park. The park is located at the top of the small "mountain" this neighborhood is named after.
Mt Tabor is technically a dormant volcano, and the area is higher than the rest of Portland, forming what is locally called a mountain, but feels more like a very large hill, measuring only 600 feet above sea level. The capstone park at the top of this neighborhood includes several miles of easy, yet scenic trails.
The homes are similar in style to what you'd see in the rest of Southeast Portland, and still walking distance to everything you'd need.
The park that the neighborhood is named after is lush, full of old-growth trees and breathtaking views of the city. It also has trails for all skill levels, from kid-friendly to steeper trails for those of you looking for a scenic workout.
Plus, if you're in town in August, you might catch the annual PDX Adult Soapbox Derby, which uses the slopes of Mt Tabor Park as its racecourse.
Just another example of the type of local flavor that makes Southeast Portland a fun place to live.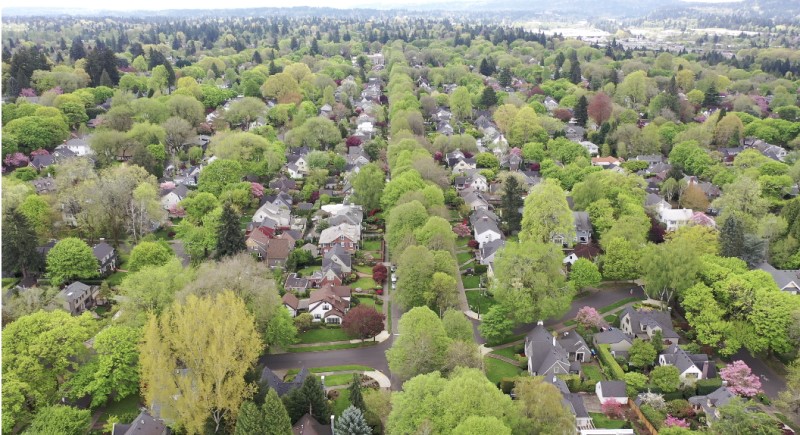 Similar to the Hawthorne neighborhood, Belmont has its own mecca of restaurants, activities, and quirky independent shops.
Situated just a few blocks south of Hawthorne, it is still easily accessible to everything both Belmont and Hawthorne neighborhoods have to offer, with its own distinct selection of shopping. There's a different one-of-a-kind storefront with its own story right around every corner in Belmont.
For example, the famous Horse Brass Pub, which offers English style pasties, was purchased by its current owner in 1976, after a night of drinking when he woke up and found the deed to the place in his name, and no recollection of having purchased it!
Luckily for us, he's since turned it into the iconic neighborhood landmark that us Portland locals have come to know it as.
Belmont is full of that kind of character.
Just walk outside your house and a stone's throw away is endless entertainment and stories waiting to be discovered. In fact, there are a lot of options available if you want to live right on Belmont Street itself!
There are many new condo buildings emerging right along the iconic Belmont drag. You'll also find older updated homes just a block or two from the main shopping streets.
This neighborhood is a great example of the allure of Southeast Portland. It offers all of the vibrant offerings of Portland, and access to downtown, all in its own cool area.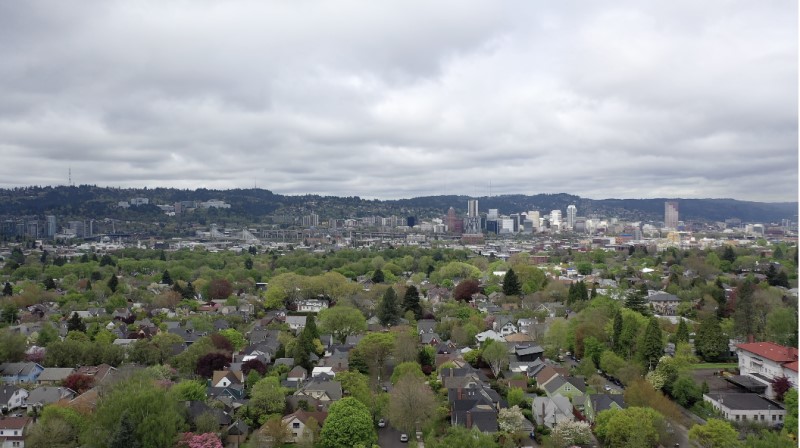 Just a little farther southeast, we have the flat, bikeable neighborhood of Woodstock.
If you want to be close to everything, but enjoy a little more peace and quiet, this is the neighborhood for you.
Woodstock is still very accessible to downtown through several major bus lines, or just a 10 minute drive away. Yet it has more open spaces and more green areas compared to other neighborhoods you'll find in Southeast Portland.
The housing options in Woodstock reflect these great aspects of the neighborhood.
The median home prices here are more affordable than some of the closer southeast neighborhoods, with most of the same offerings.
It's a beautiful part of the city, with large parks, some unique eateries, and excellent schools.
It's a perfect family-friendly neighborhood, with all of the quick biking access to the other Southeast Portland neighborhoods.
5. Sellwood- Moreland
If you're looking on a map, the area of Sellwood-Moreland may confuse you. Locals refer to the entire area as Sellwood-Moreland, but it's actually several distinct areas:
West Moreland, which is adjacent to Sellwood

East Moreland, which is a little more expensive, with nicer homes, and close proximity to Reed College.
All of these areas combine to one neighborhood with pockets of distinct flair. For example, the section of West Moreland that directly faces Reed College (where Steve Jobs attended school!) and features homes that start at $700,000 and range well into the multi-millions.
Other parts of Sellwood-Moreland offer more affordable housing costs.
In this neighborhood, there are a lot of older tear-down homes next to those pricier million-dollar homes.
The area is diverse and growing, with a lot of opportunities to purchase a home starting at $300,000, and a range of costs from there.
Sellwood-Moreland is vibrant, and full of restaurants, shops, as well as activities geared toward the college students who live on the Reed College campus. The area is so diverse, that the main commercial street in East Moreland has a movie theater, clog shop, art gallery and bike repair all in the same block.
Anything you need, you can find it in this eclectic neighborhood. It's so diverse that we put together an entire video just on this neighborhood, and we even tour the types of homes you could find here. Check it out!
Additional Southeast Portland Neighborhoods:
While we only discussed five of the top Southeast Portland Oregon neighborhoods, there are of course plenty of others that you can happily live in. Here are the other Southeast PDX neighborhoods:
Ardenwalk-Johnson Creek
Brentwood Darlington
Brooklyn
Buckman
Creston-Kenilworth
Division-Clinton
Eastmoreland
Foster-Powell
Hosford-Abernethy
Ladd's Addition
Laurelhurst
Lents
Montabilla
North Tabor
Reed Richmond
South Tabor
Sunnyside
Moving to Southeast Portland Oregon?
Now that we've taken you on a tour of the top five neighborhoods in Southeast Portland, we hope you'll check them out for yourself. If you're in the neighborhood, or just thinking about visiting, let us know! We'd love to answer any questions you have about Portland, living, working, and playing in our city. Or, we'll just show you where to grab a delicious beer. Maybe we'll even join you!
Whatever you're looking for, Southeast Portland is a great option to live here in the rose city.
Need help moving to Portland?
If you're thinking about moving to Portland, OR, we can help you find your perfect home in the right neighborhood for you. If you have questions about moving to Portland, feel free to call, text, or email Jackson Wilkey or Jesse Dau.
P.S. Join your local peers!
Join our active Facebook group to get to know the city & the real estate market better
Or message us to day with your questions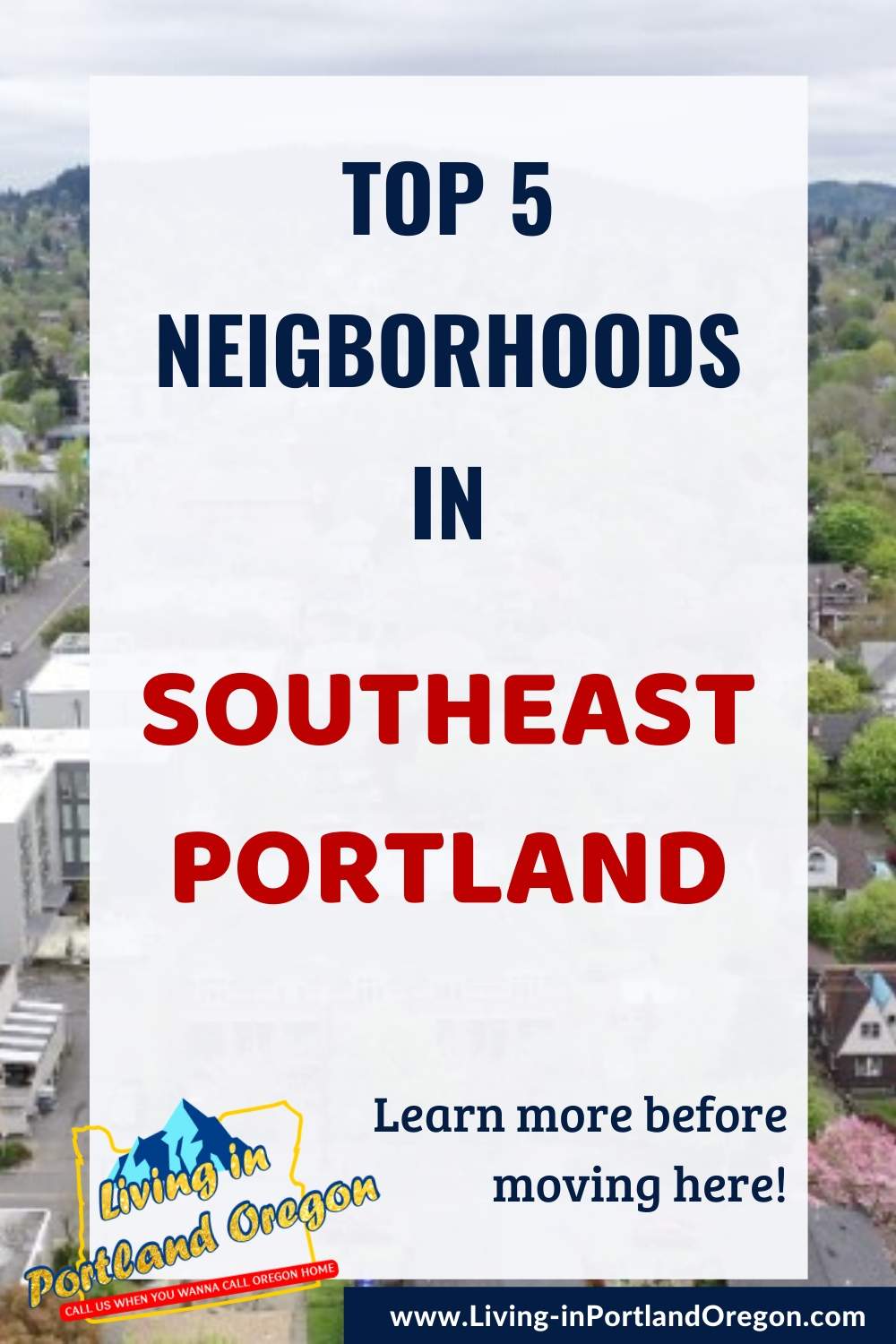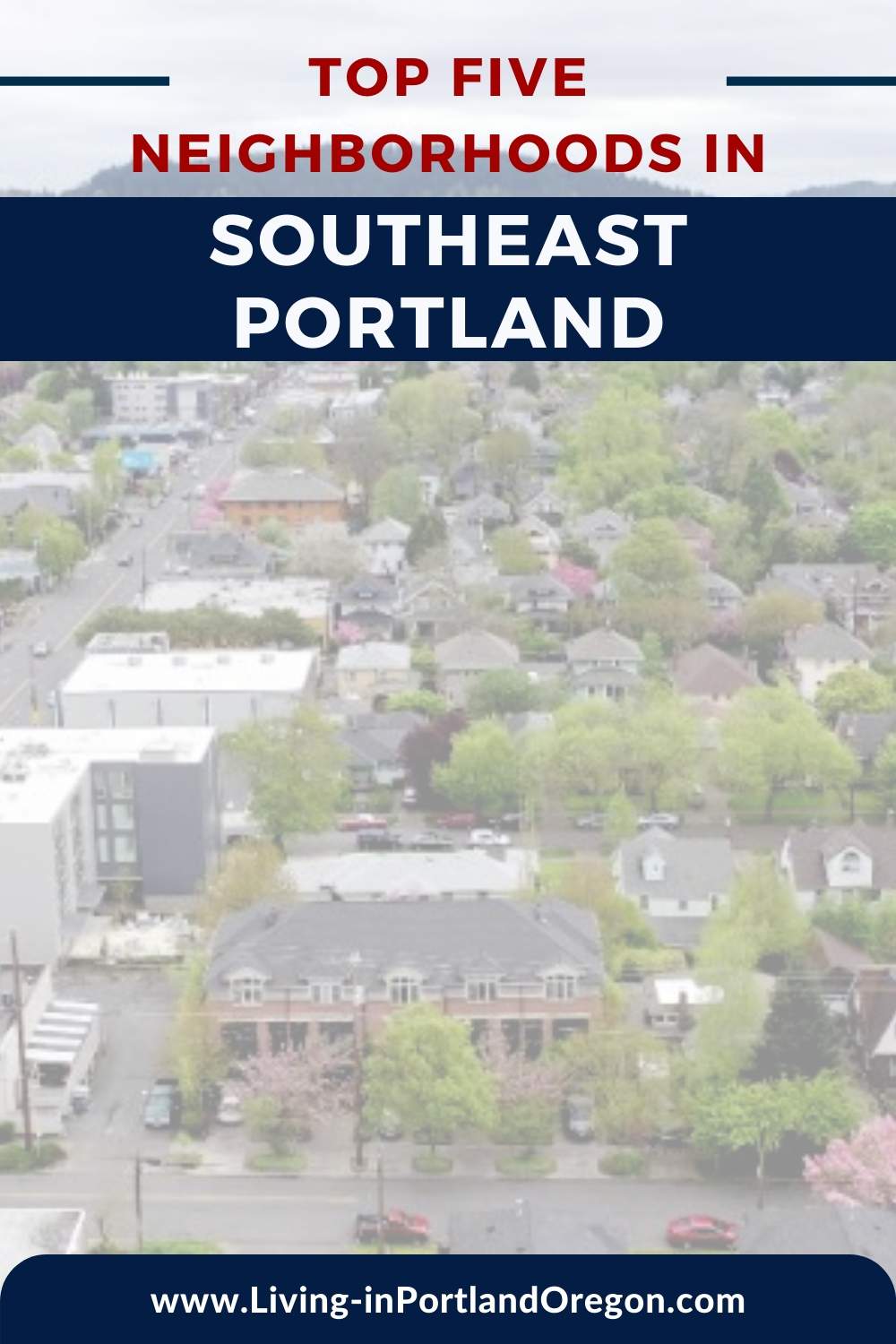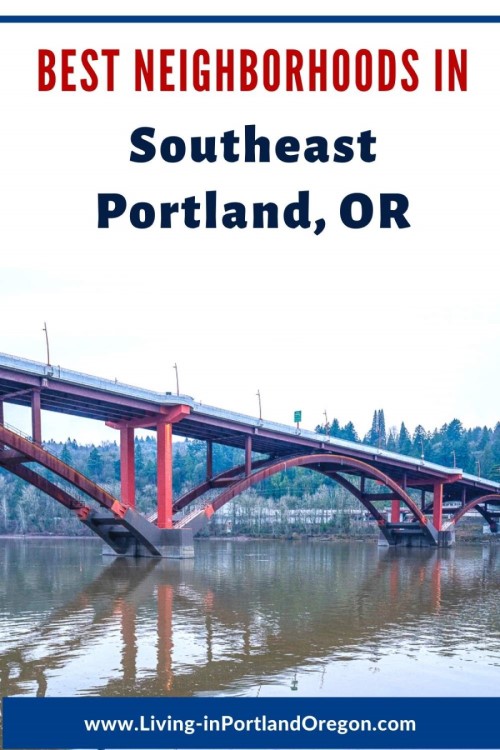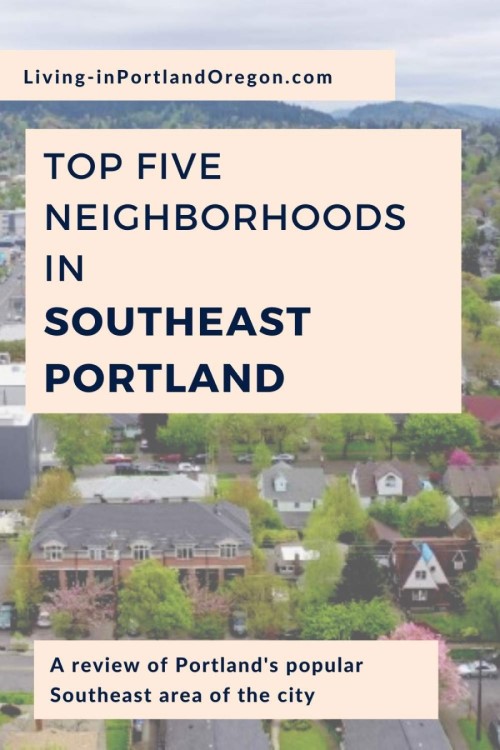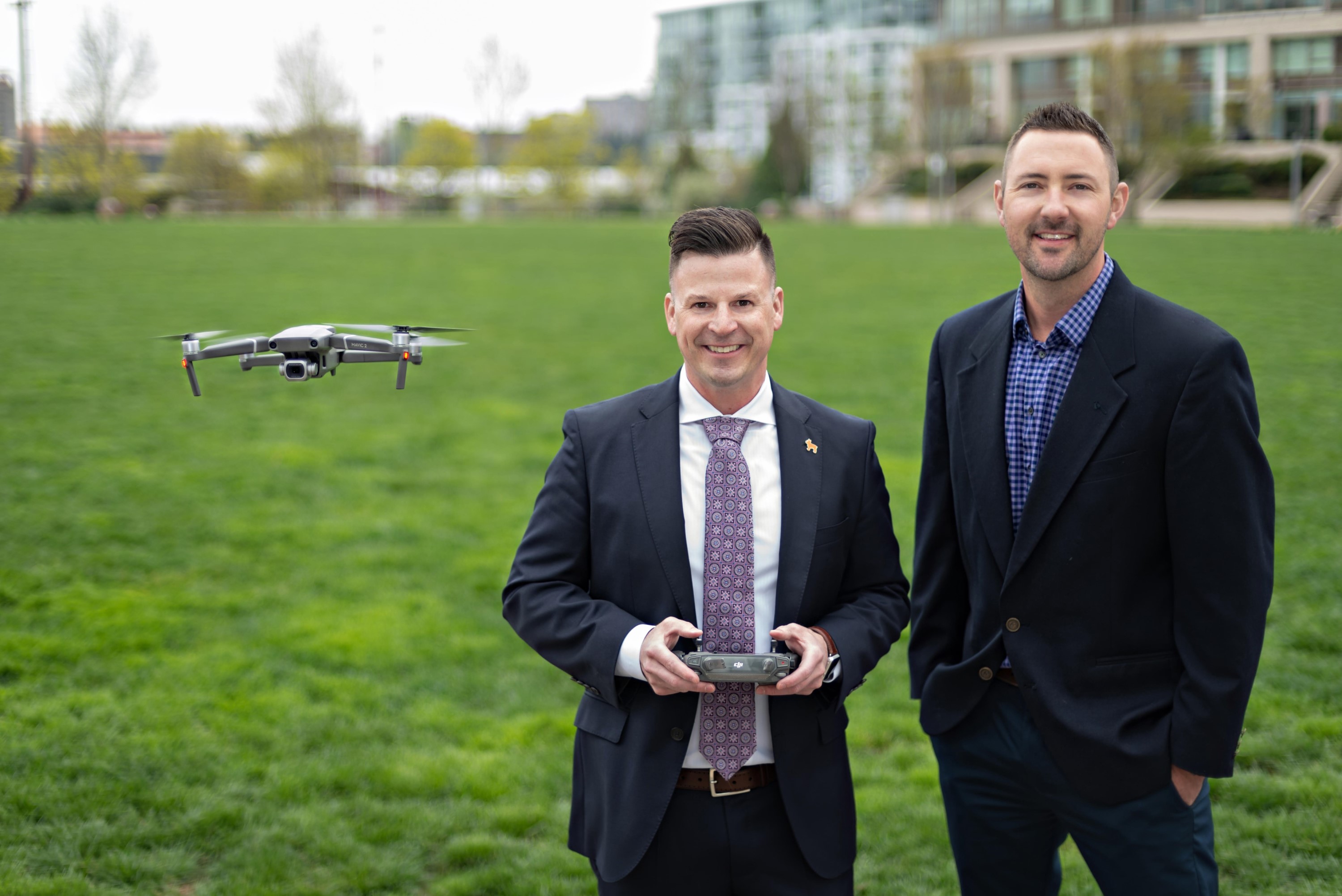 About Real Agent Now Group
Jesse & Jackson are high-touch broker's known for their extensive market knowledge and unmatched devotion to clients.
Their success is based almost exclusively on positive referrals. They earn the respect of their clients by working tirelessly on their behalf and by always offering them candid advice.
Get to know them better by checking out their Portland and real estate YOUTUBE CHANNEL.