Laurelhurst Oregon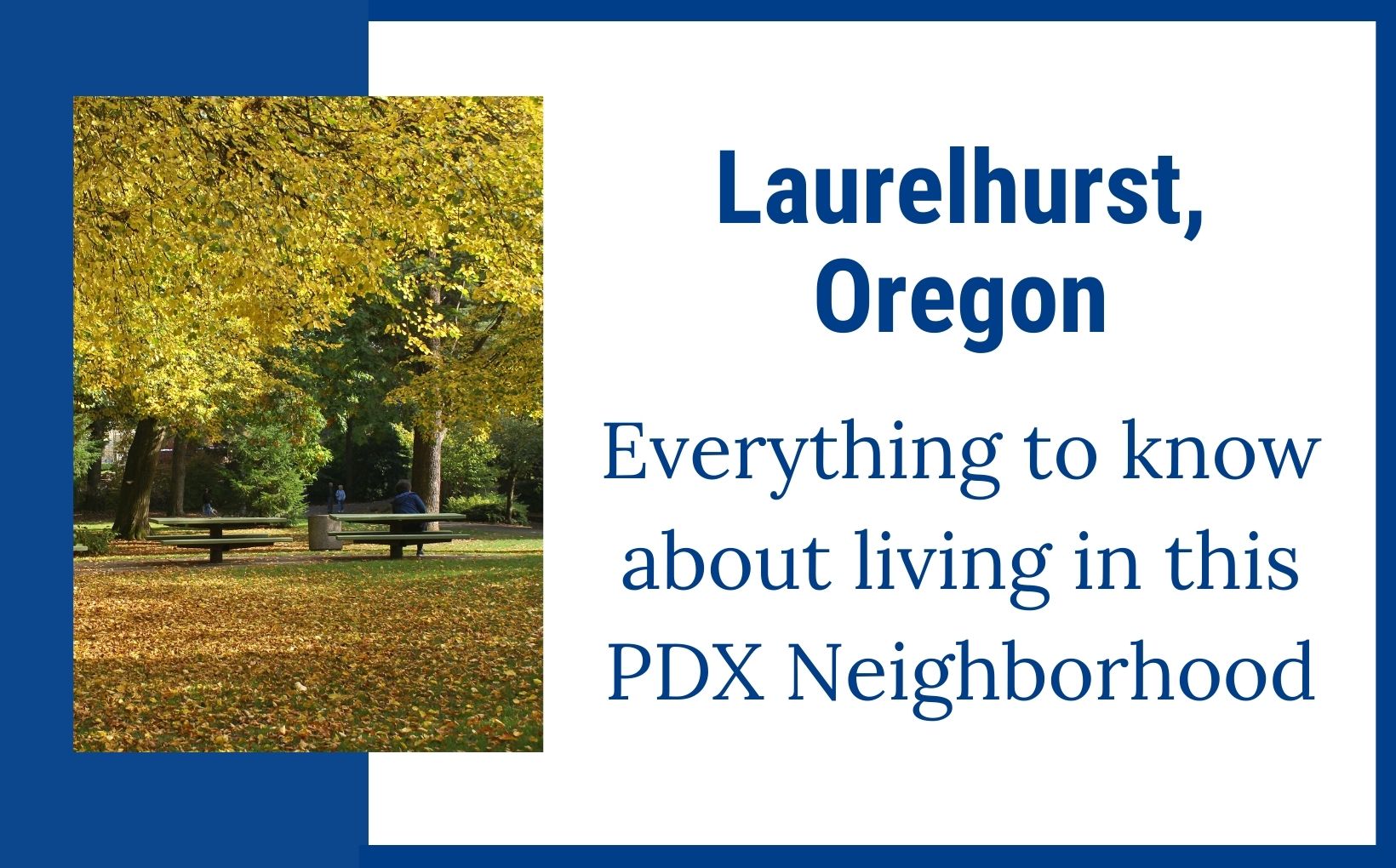 Thinking about moving to Portland, Oregon? Laurelhurst is one of the most historic and coolest neighborhoods in the entire Portland metro. It's one of our absolute favorites.
Laurelhurst spans across both Northeast and Southeast Portland. It's a popular spot bordered by the also popular Sullivan's Gulch, Hollywood, Sunnyside, Kerns, and North Tabor neighborhoods. It's well-established and has a super fast commute into Downtown. It's a spot where you'll see original and renovated turn-of-the-century homes, old-growth trees, quirky stores, great food, and awesome people.
History of Laurelhurst
Laurelhurst actually was formed around the turn of the 19th century by a company out of Seattle named The Laurelhurst Company. They bought one hundred and forty four acres for only two million dollars back then from the estate of William S. Ladd, who developed Ladd's Addition and was mayor of Portland twice.
When it was built in 1923, the Laurelhurst Theater became an icon of Portland's cultural and architectural history; it was also one of the earliest examples of the art deco style. However, the family theater was eclipsed by multiplexes in the late eighties. In more recent years, the Laurelhurst Theater has once again become popular thanks to a growing number of Portlandians who dig its eclectic vibe and fascinating history.
Walkability of Laurelhurst
The Laurelhurst neighborhood is one of the most walkable neighborhoods in Portland. In fact, it has a Walk Score of 81 out of 100 and is considered "Walker's Paradise" by Walkscore.com. The bike score is at a whopping 94! This makes it very popular among families and young professionals who want to enjoy life in a community that is close enough to the city center but far enough away to be their own little slice of land. Walking around this neighborhood is super enjoyable because you've got the huge, beautiful old homes, friendly people, tons to do, and plenty of nature too.
Parks & Recreation in Laurelhurst
Sure, it was a little while ago, but in 1919, Laurelhurst park was named the most beautiful park on the west coast by the Pacific Coast Parks Association. Some 80 years later, the park was named to the National Register of Historic Places.
Laurelhurst Park has dog-friendly amenities, a horseshoe pit, Firwood pond (The pond is home to both catfish and carp.), a basketball court, soccer field, tennis court, volleyball court, playground, historical site, public art, picnic tables, plenty of walking paths, and a stage. This park truly offers endless activities!
At the beginning of the park's history, General Pershing–a huge white swan so-named for his militant attitude–diligently patrolled the pond. He guarded the edge of the pond, making sure that no-one would even think of approaching it. The pond later became the responsibility of a black-beaked, black-toed swan named Big Boy. One man, who is known only as Mr. Martinson, fed Big Boy every single day for 15 years. Incredibly, Mr. Martinson taught Big Boy to nod and honk "Hello!"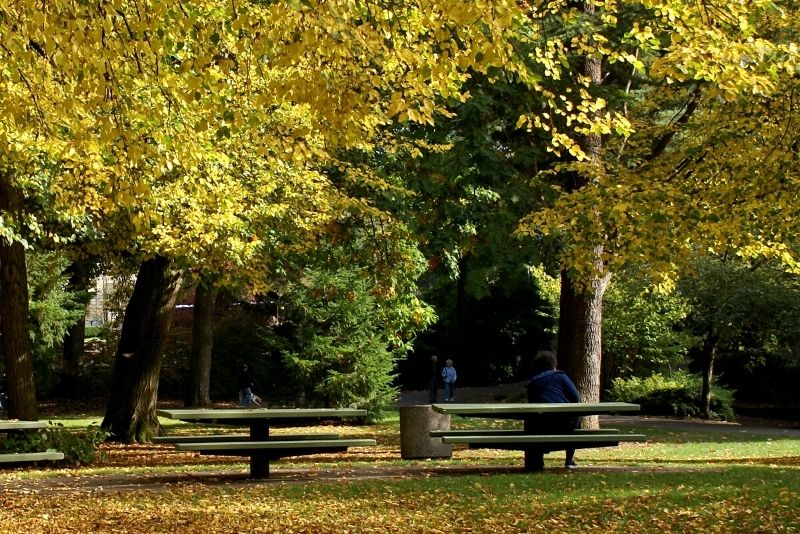 Things to do in Laurelhurst
In Laurelhurst, you'll often see people walking everywhere, the coffee shops are full of people, young and old. Laurelhurst is just one of the very best areas in all of Portland. You'll find different things to do in every direction.
Some of the best restaurants in the Laurelhurst neighborhood are Laurelhurst Market (bar, restaurant AND butcher's shop), Wasabi Sushi, Wedgehead, Dinner Bell Barbecue, Wajan Indonesian restaurant, Davenport, Tusk, People's Pig, and Pix Patisserie, Han Oak, Providore Fine Foods, and Stoopid Burger.
But what about the tipple? Well, there are a ton of places around Laurelhurst, but some of the favorites are Laurelthirst, Stem Wine Bar, Tropicale, Chopsticks (karaoke bar), Paydirt, Church, Angel Face, and Stammtisch.
There are loads of shops too. One of the most infamous is Music Millennium. Opened in 1969 and specializing in mostly underground music not found elsewhere, Music Millennium made a name for itself early on. This place filled a niche for the Portland music community. Music Millennium is still in business forty years later and is the oldest record store in the Pacific Northwest. They've been through (and many times still sell) all the various recording formats including LP, 45, reel-to-reel, 8-track, cassette, DAT, compact disc, mini-disc, DCC and CD-ROM.
The Music Millennium stores have hosted a variety of performances from the likes of Richard Thompson, Luscious Jackson, Loreena McKennitt, Maureen McCormick (aka "Marcia Brady"), Blue Rodeo, Shonen Knife, Matthew Sweet, Soundgarden, Mike Watt, Don Walser, Sheryl Crow, Randy Newman, Everclear, Jewel, Little Feat, Susannah Hoffs, Cheap Trick and more.
Homes in Laurelhurst
Laurelhurst is home to a wide range of amazing properties of all shapes, sizes and most styles too. You've got turn-of-the-century, mid-century modern, this century modern; sprawling yards and meticulous landscaping.
With beautiful tree-lined streets, it's a great neighborhood for friends and families to take their time when walking, talking and hanging out together. And, it's pretty much a straight shot to downtown, so there's everything the city centre has to offer as well.
As a result of the neighborhood's age, it feels settled, steady, but also fun. Laurelhurst has remained consistent throughout Portland's recent transformation, even as other parts of the city became more urban and chic.
The residential roads of Laurelhurst are some of the most immaculate in the metro because the residents take pride in their homes and gardens. This super neighborly area is perfect for all walks of life.
Thinking About Moving to Portland, Oregon?
If you want to know more about what it's like to live, work, and play here in the Portland metro and in Southwest Washington, check out our YouTube channel.
We work with clients from all around the world to get them the best area and home. We have tons of people reaching out to us and calling us because they're thinking about moving here to Portland and they need to know what to do.
If you're thinking about moving to the Portland metro, feel free to give us a call, shoot us a text, send us an email, or even send the pigeon carrier. However you want to get a hold of us, we've got your back when moving to Portland, Oregon and Southwest Washington.
Need help moving to Portland OR?
If you're thinking about moving to Portland OR, we can help you find your perfect home in the right neighborhood for you. If you have questions about moving to Portland, feel free to call, text, or email Jackson Wilkey or Jesse Dau.
P.S. Join your local peers!
Join our active Facebook group to get to know the city & the real estate market better
Or message us to day with your questions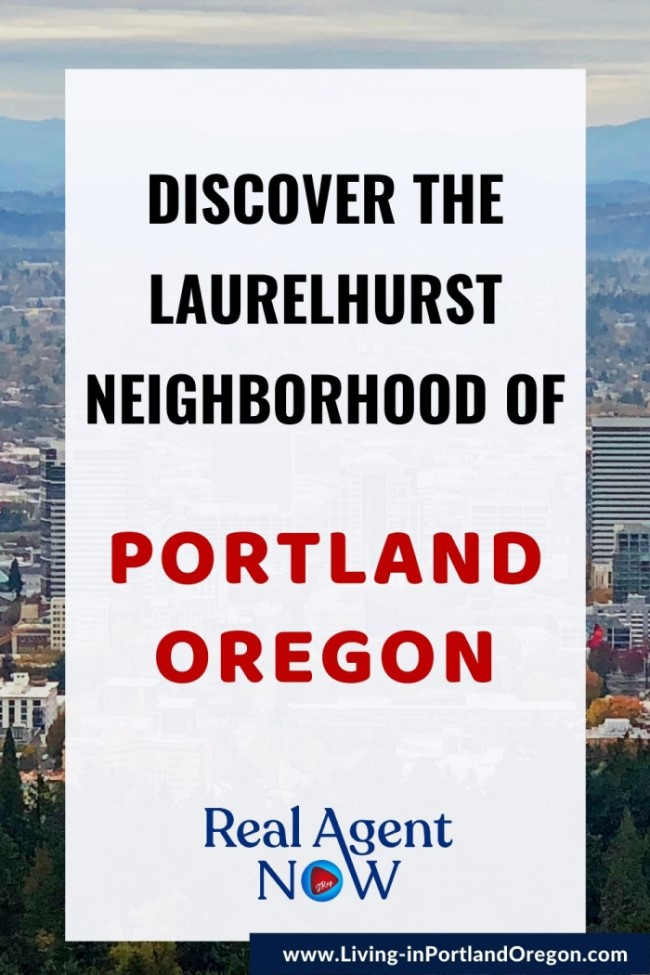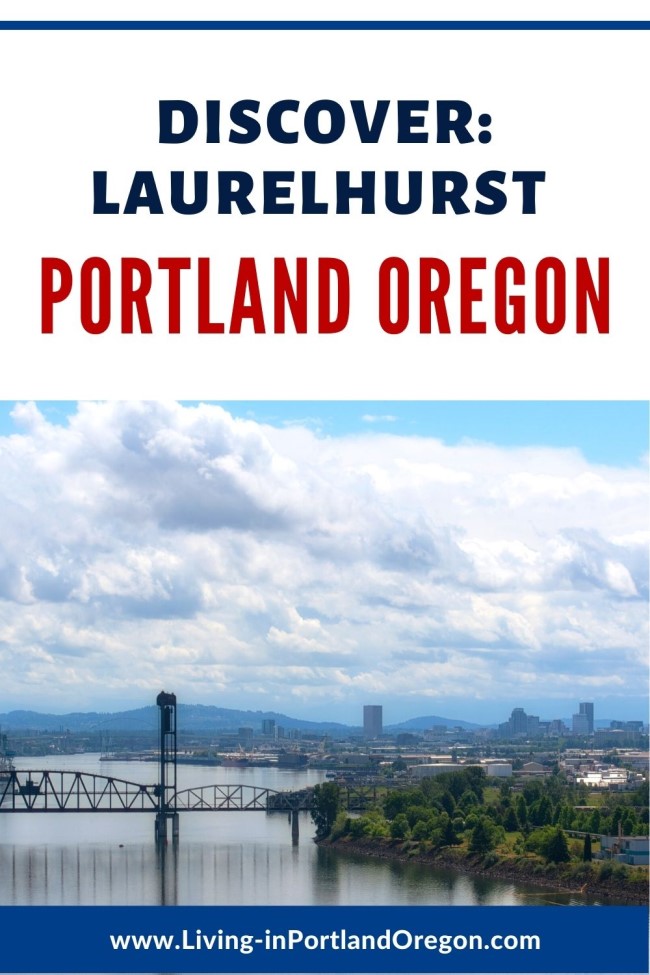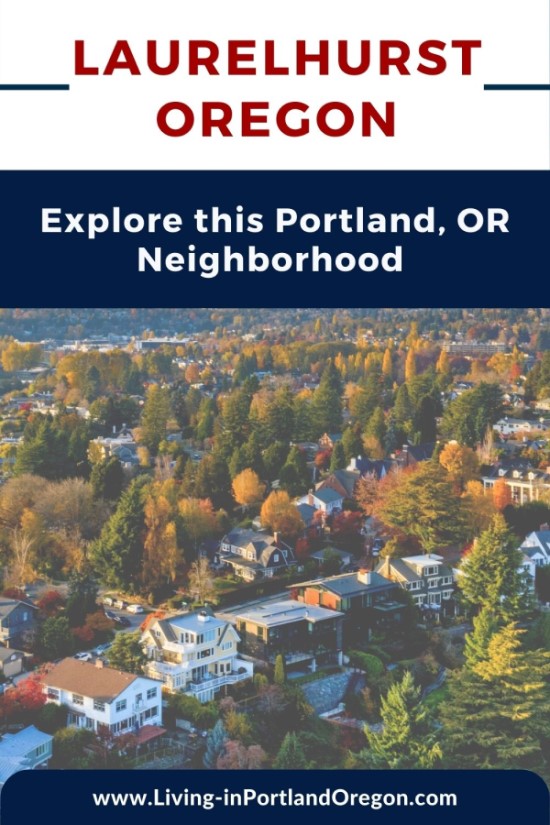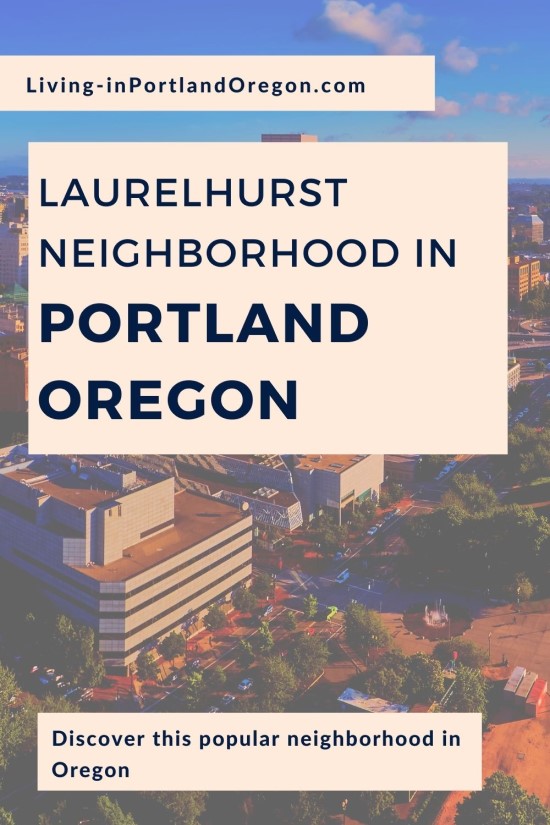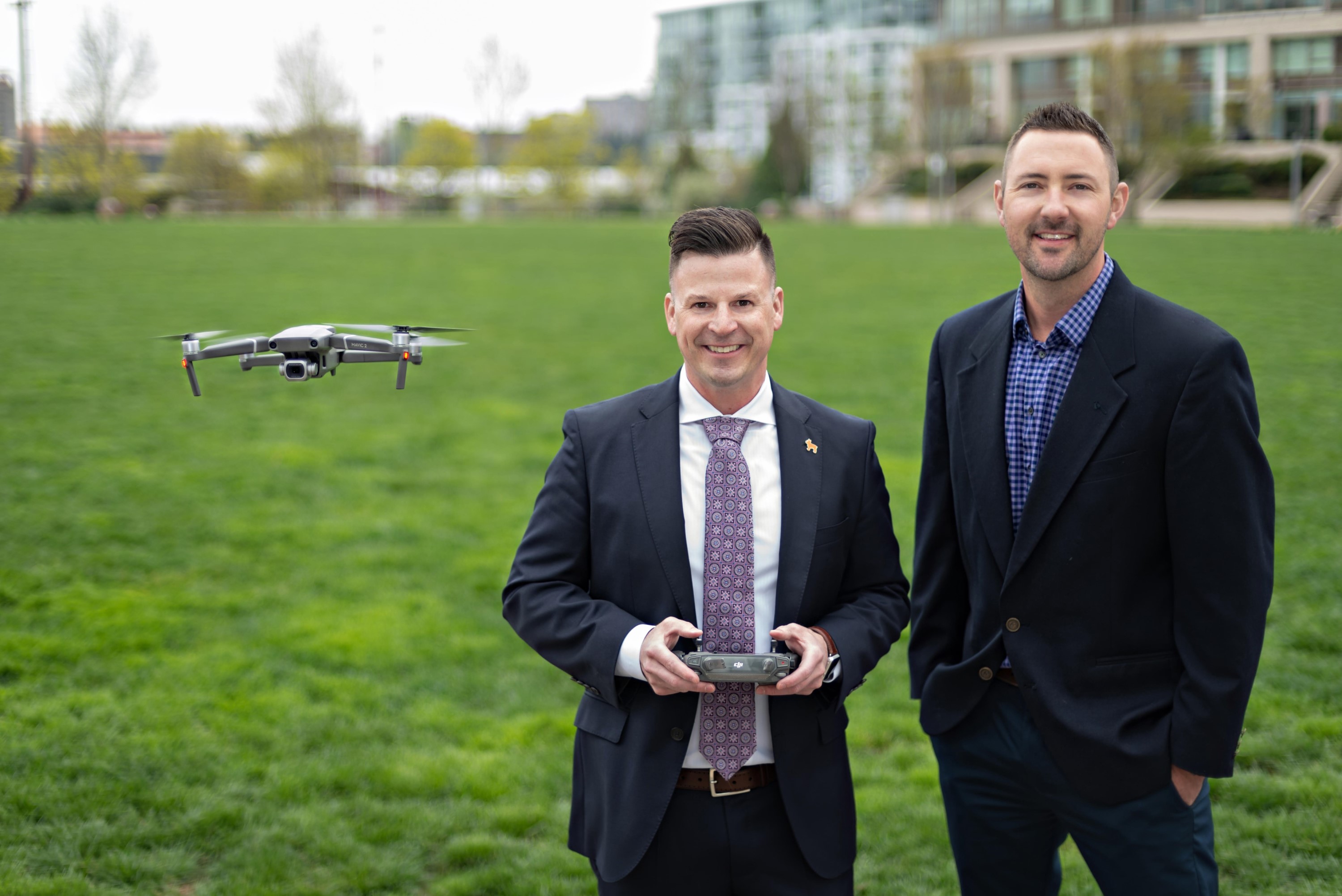 About Real Agent Now Group
Jesse & Jackson are high-touch broker's known for their extensive market knowledge and unmatched devotion to clients. Their success is based almost exclusively on positive referrals. They earn the respect of their clients by working tirelessly on their behalf and by always offering them candid advice. Get to know them better by checking out their Portland and real estate
YOUTUBE CHANNEL
.