All About West Linn, Oregon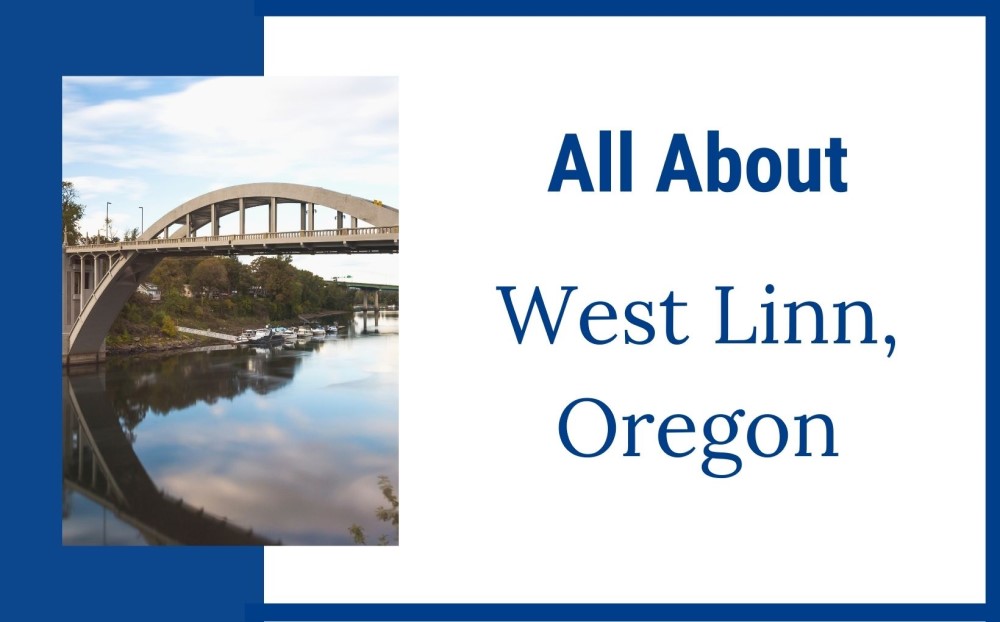 When you're looking for places to live in Portland West Linn, Oregon, is unlikely to be the first to come up in conversation. Well, that was until lately. As more and more people find out about what it's like to live in West Linn, more people are starting to make the move.
Niche.com rates living in West Linn, Oregon, as an A +. It has also earned the accolade of #4 Suburbs to Live in Oregon. But what do we know about this hidden wonder? West Linn is just a 15-20 minute drive from downtown Portland. And, like Portland, it has so much to offer. As a suburb of Portland, West Linn is the quieter of the two, but it's certainly not snoozing. So, read on if you're thinking about living in West Linn, Oregon.
West Linn is Family Friendly
West Linn is a great place to raise a family. It is designed to be that way. There are parks with climbing structures and splash pads such as Hammerle Park, Marylhurst Heights Park, Robinwood Park, Tanner Creek Park, and Willamette Park. There's the ever-popular West Linn Skate Park. Then you've got hikable spots for the whole family such as Camassia Nature Reserve, Wilderness Park, Maddox Woods, and Mary S Young Park. If you're out for a leisurely stroll, you can head out or take the family to check out the awe inspiring Willamette Falls.
Other fun things to do with the family in and around West Linn include Ultrazone Laser Tag, Mcloughlin House, Lake Oswego Swim Park, North Clackamas Aquatic Park, The Sternwheeler Rose water taxi, Willamette Shore Trolley, The End of The Oregon Trail, Fiala Farms, Luscher Farm, the Annual (family-friendly) Street Dance, and West Linn Summer Street Market.
Schools in West Linn
Ninety-eight percent of all residents of West Linn have at least graduated high school, and over fifty-six percent have a bachelor's degree or more. The schools here are the top in Oregon. So the programs are virtually unbeatable and SAT scores are through the roof.
According to Niche.com, West Linn ranks second in Oregon for best public schools (with their nextdoor neighbor Lake Oswego being the first). GreatSchools.org lists Stafford Primary School and Three Rivers Charter School as 10 out of 10 across the board (a rating that is not easy to come by). West Linn High School ranks at an astounding 9 out of 10 overall and comes in second for best sports programs in all of Oregon. That's #2 for sports out of 354 schools, which is not bad.
West Linn takes their sports seriously and has a huge array of championship sports programs for all ages. There are also plans for a brand new 14-million-dollar sports facility to be built in West Linn, so the opportunities to outrun the competition are only getting better.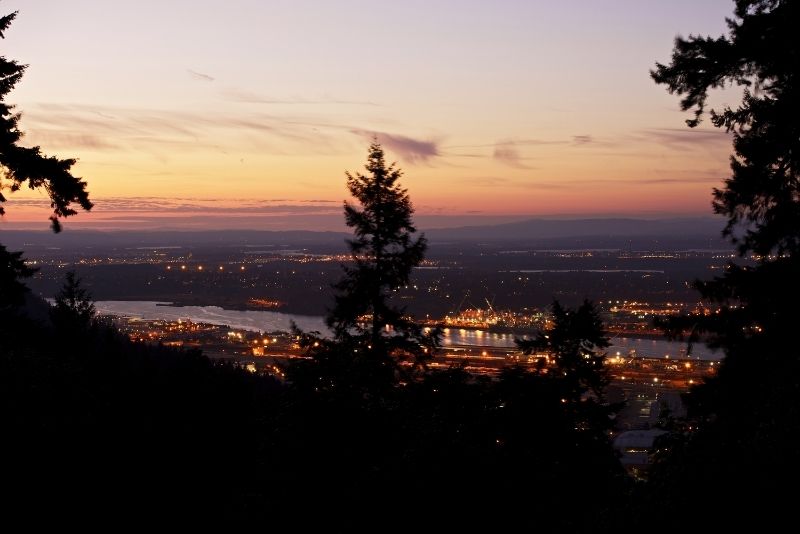 Entrepreneurial Spirit
Aside from current rapid expansion and being a short drive to Portland, which is one of the nation's largest talent pools, West Linn was built on entrepreneurial spirit.
In 1902, a local farmer both discovered and claimed a meteorite that had washed down from Canada thousands of years before, during the Missoula Floods. Not only did he haul that 15-ton bad boy onto his property, but he charged people 25 cents each to see it. Now those are some cracking entrepreneurial moves.
The rock that founded it all is now in the American Museum of Natural History in New York, but you can see a replica and an interpretive display about the event at Fields Bridge Park in West Linn.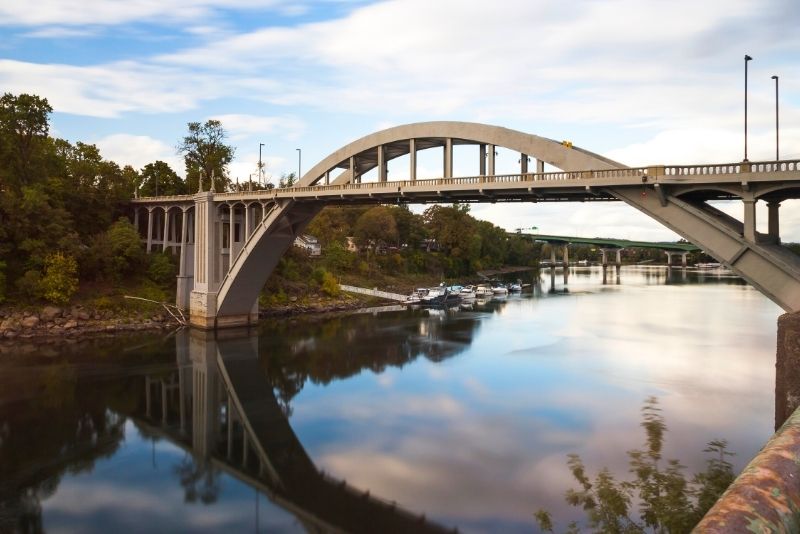 A River Runs Through It (West Linn)
Well, two, and some great little creeks as well. If you find yourself in historic Old Town West Linn, you'll be a 10 to 12 minute walk from both the Tualatin River and Willamette. Two of Oregon's most gorgeous rivers, the Tualatin River and the Willamette (pronounced "will-a-MET") run alongside West Linn.
The Willamette Water Trail gives you 187 miles of river to explore. You'll see people boating, swimming, wakeboarding, and even scuba diving in this part of the Willamette. There are also tons of spots where you can rent canoes, kayaks, stand-up paddle boards, rafts, drift boats, and more.
With all the natural resources this city has, camping is not just available but actively encouraged at the multiple sites along the Willamette River. This makes it easy to take a quick staycation which can legitimately feel like an actual vacation. Maybe it's the sheer size of the river or the beautiful old trees, but there's something about this place that gives it a true air of serenity.
Willamette Falls are working hard to keep nature just as it is. The falls are a major contributor to Portland Metro's renewable energy. In fact, Willamette Falls Electric Company (now named Portland General Electric) used the falls to produce the world's first long distance transmission of electricity. On June 3, 1889 power from moving water was used to light fifty-five street lamps 14 miles away in Portland. So, it's not just beautiful but functional too.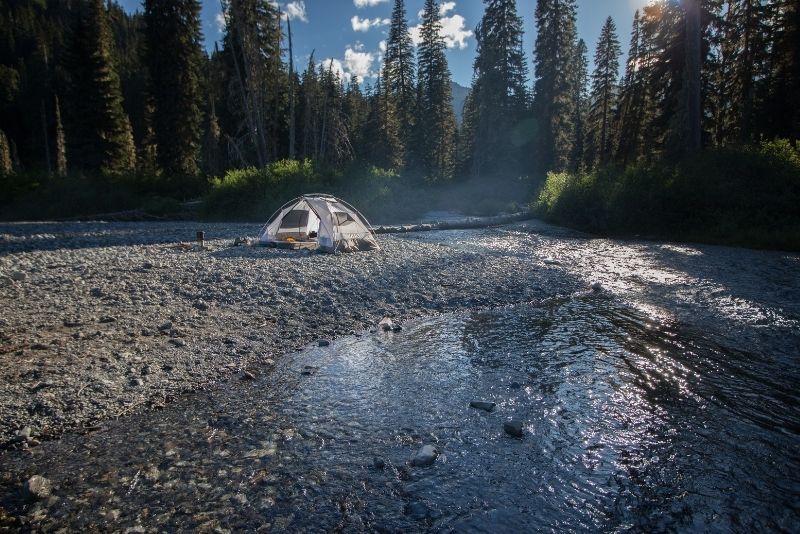 Food & Drinks in West Linn
As well as being so close to Portland Proper, one major bonus of living in West Linn is that it has access to not one but two food and drink hubs. On the west side of the Willamette, West Linn has popular haunts like Spectator Pizza, which is a brewery where you can grab a slice and fill your growler at the same time. Other great spots on this side of the water are Ale & Cider House, Tumwater Vineyard, Nineteen33 Gastropub, Willamette Coffee House, Biscuits Cafe, and Queen Orchard.
Just over the Willamette, in Oregon City, you admittedly have a lot more choices than West Linn, but they're literally a stone's throw away. In Oregon City, near the connecting Archbridge, you have Madison Taproom, Nebbiolo Restaurant & Wine Bar, Bridgeview Beer & Wine Supply, and Archbridge Taphouse, to name a few.
There are loads of family-friendly restaurants in West Linn. One local favorite is Lil' Cooperstown. After a baseball, basketball, volleyball, or other game, most families are heading to Coop's. Not only does this lil' restaurant have a great atmosphere, but it also supports local farms, brewers, vineyards, and more. They partner with over 50 top local suppliers, including: Delta Farms, Alpenrose Dairy, Hilltop Produce, Full Sail Brewing, and more. So, it's built on family-first companies, and it's also super integrated into the community. You can feel that when you step inside.
Pete's Mountain
Just below West Linn, and definitely worth a mention is Pete's Mountain. Pete's Mountain is a unique community where homes start in the low millions. Well, they're more like absolutely amazing mansions with a wrap around view and a potential of acres of land per lot. Pete's Mountain overlooks some incredible vineyards, the Oregon Golf Club, and has a clear view of Mount Hood.
This slightly more secluded area is home to some of the Portland Trailblazers and other notable athletes. The reason why is because you're getting all that land, the views, the privacy, equestrian properties, and some huge, beautifully-built custom homes. Not just that but Pete's Mountain is a semi-straight shot to Portland, and just a 7-minute drive down an old-growth tree-lined road to historic downtown West Linn, the Tualatin River and the Willamette.
If you've been considering buying a larger property in Lake Oswego, Pete's Mountain is also well-worth a look. It's just a touch further out from Portland, but it's also a world away from the hustle and bustle of the inner city without losing any of its charm.
Homes in West Linn
The median home value in West Linn is $465,000, and that provides you a lot to choose from. Over the last 60 years, West Linn has seen some major changes. This means you'll see a mix of different home styles here. An aggressive run of development in the 1950s to 1970s left pockets of neighborhoods with charming ranch-style homes.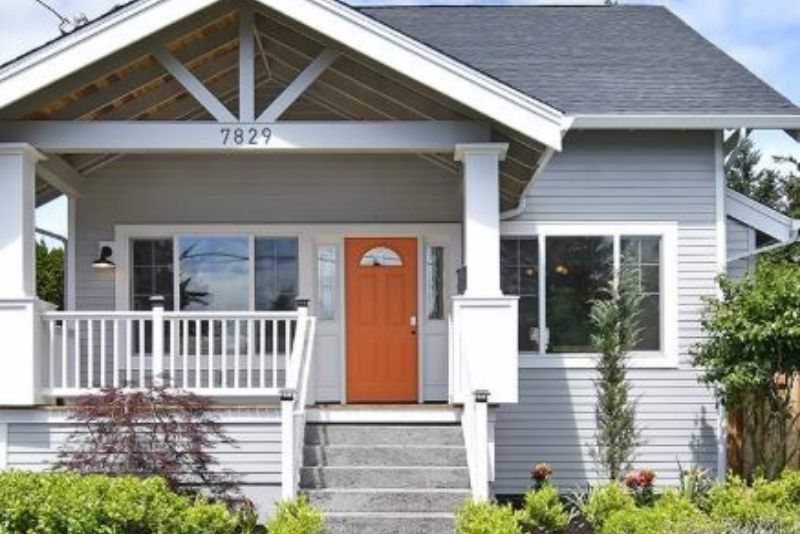 There was a brief pause on home building in the 1980s, which led to the larger houses in the 1990s–and who doesn't love the 90's. A little more on that: there's a reason that the Portlandia theme song features the lyrics "The Dream of the 90's is alive in Portland", and that reason is that the 90s were an iconic time for all. The spirit of this decade has been immortalised in the architectural embodiments you'll find in West Linn. Those are going to be your larger, two-story homes and mansions, and that's a theme that continues through the early 2000's. Lastly, you've got plenty of modern builds that are going in today. So, there's a style of home for everyone in West Linn.
Thinking About Moving to West Linn, Oregon?
As licensed real estate agents in Oregon and Washington, we specialize in helping people who are looking to move here. Our combined experience and vast number of connections in the Portland real estate market are hard to beat.
If you're thinking about moving to anywhere in the Portland Metro, make sure you give us a call, shoot us a text, send us an email or even send a pigeon carrier. However you want to get a hold of us, we got your back when moving to the Portland Metro.
Need help moving to Portland OR?
If you're thinking about moving to Portland OR, we can help you find your perfect home in the right neighborhood for you. If you have questions about moving to Portland, feel free to call, text, or email Jackson Wilkey or Jesse Dau.
P.S. Join your local peers!
Join our active Facebook group to get to know the city & the real estate market better
Or message us to day with your questions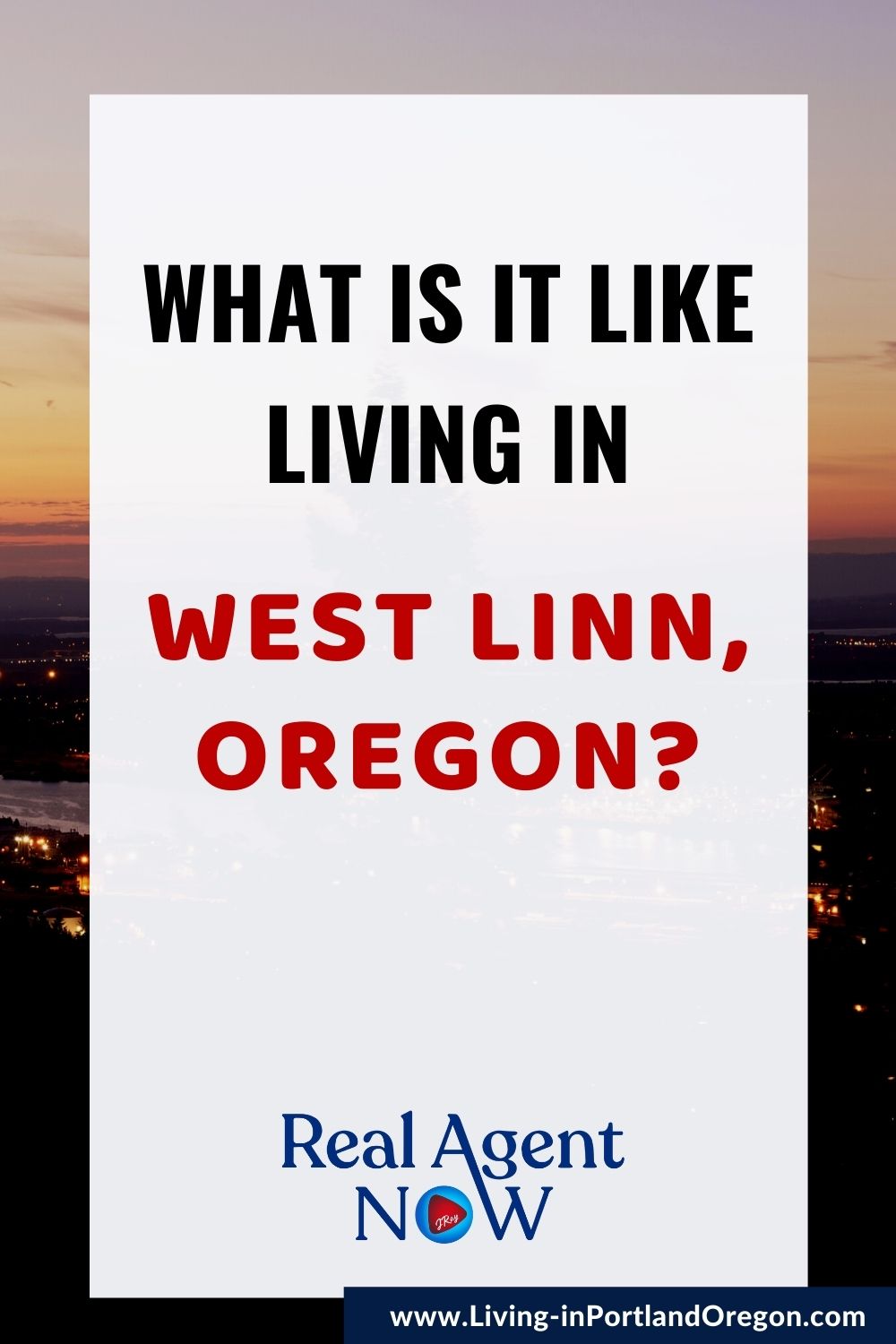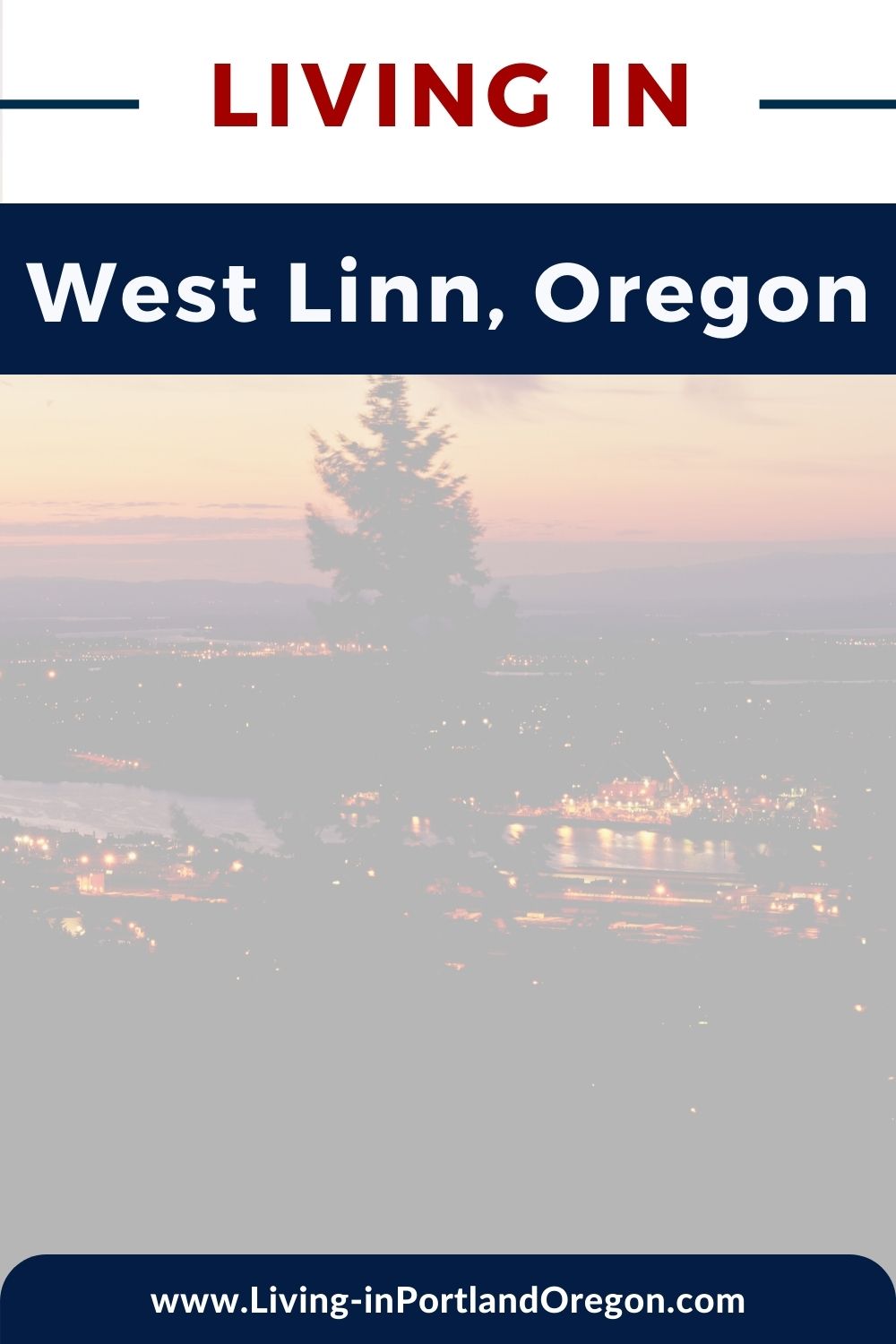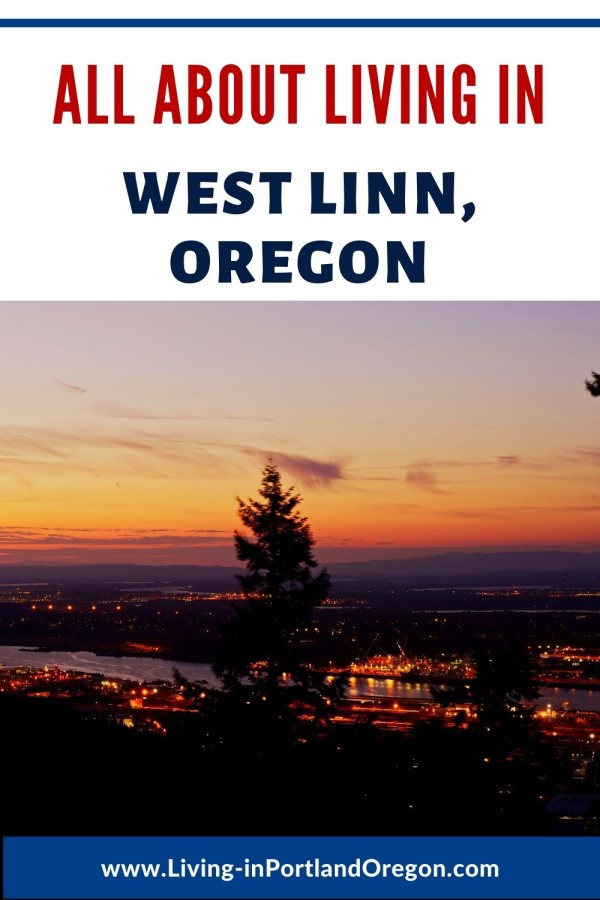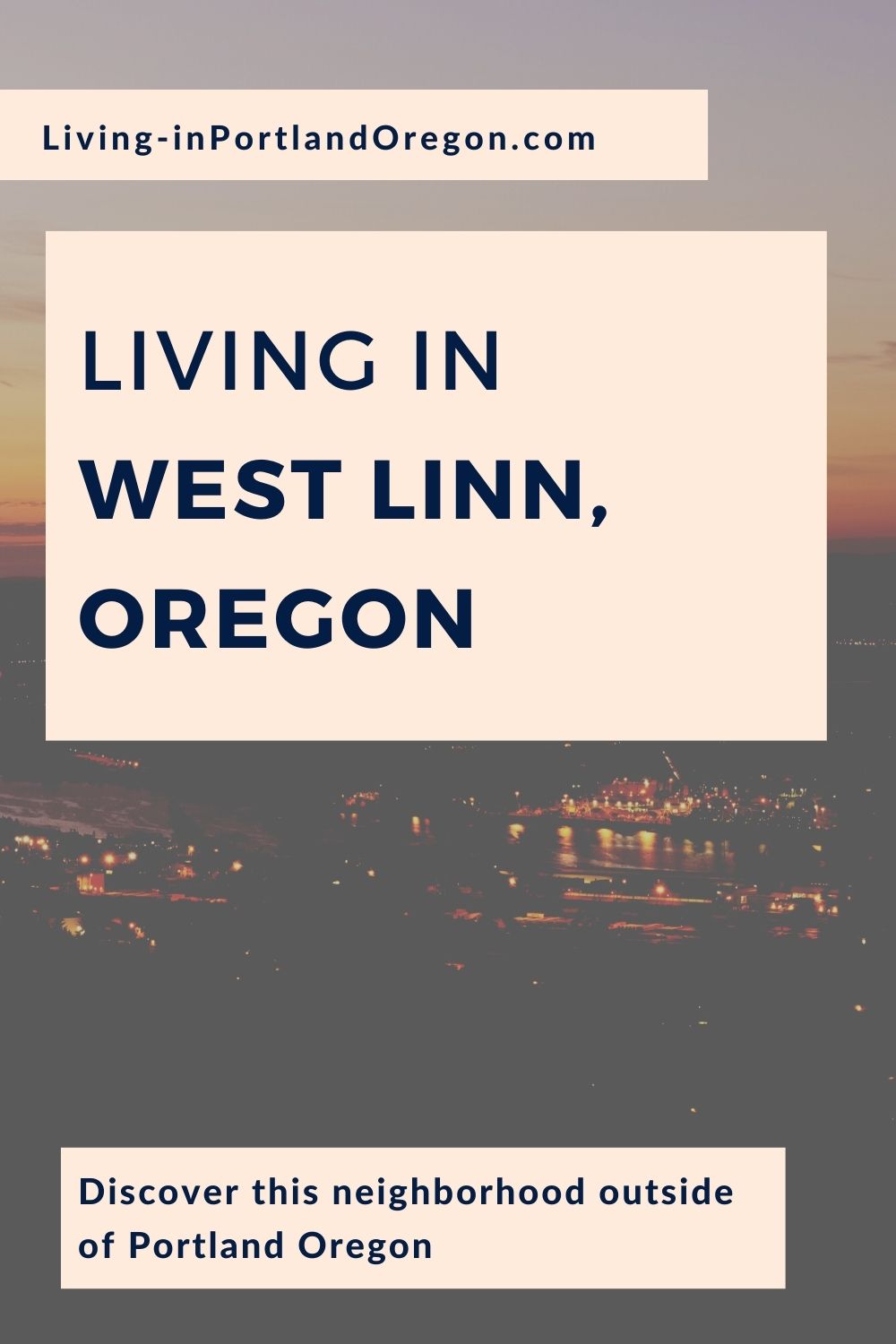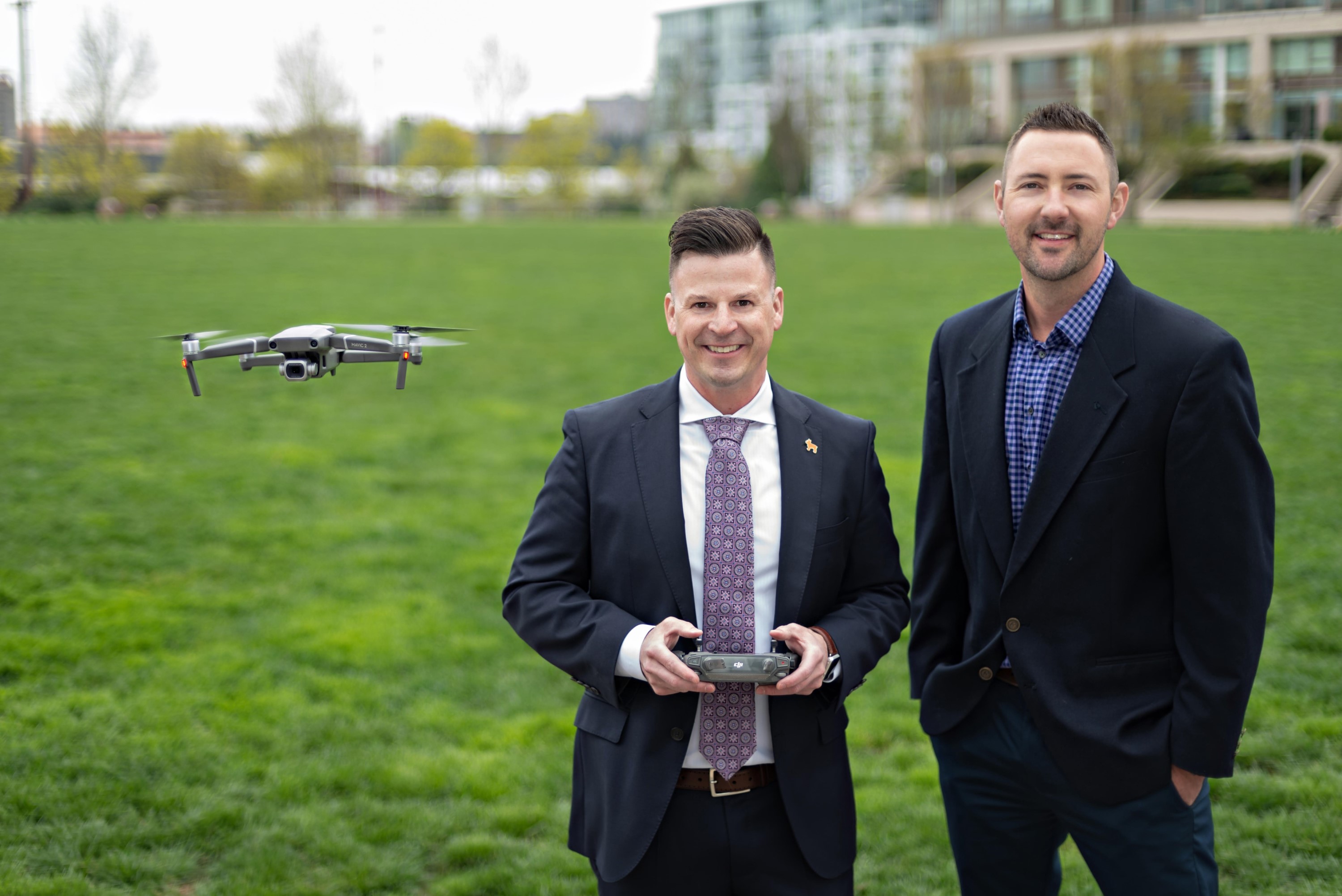 About Real Agent Now Group
Jesse & Jackson are high-touch broker's known for their extensive market knowledge and unmatched devotion to clients. Their success is based almost exclusively on positive referrals. They earn the respect of their clients by working tirelessly on their behalf and by always offering them candid advice. Get to know them better by checking out their Portland and real estate
YOUTUBE CHANNEL
.