3 Secret Neighborhoods in Portland, Oregon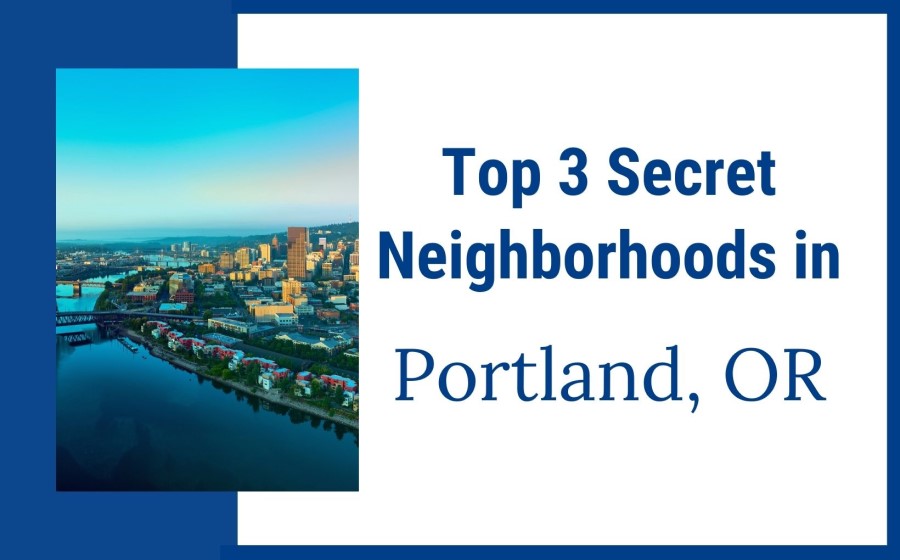 When it comes to living in Portland, Oregon, you have a huge range of neighborhoods to choose from, but it takes a lot of research to find the very best neighborhoods in Portland. And to find the hidden spots in Portland, it takes someone who knows the area through and through. That's where you just hit the jackpot–we absolutely love this and have a lot of firsthand experience in the best neighborhoods in Portland.
In this article, we'll be uncovering the top 3 secret neighborhoods that have NOT yet been discovered in PDX.
PDX Secret Neighborhood #1: Boise Eliot
The Boise Eliot Neighborhoods are located right on the east bank of the Willamette River, across from downtown Portland. They are two separate neighborhoods, but they're often referred to as one. The growing popularity of this neighborhood has been fueled by historic homes, close proximity to entertainment, and the overall feel. If you are looking for a quiet, peaceful yet vibrant neighborhood in Portland, then this is a great spot to check out.
With a walkscore of 87, bike score of 98, and a transit score of 64, it's an easy area to get around. Living in Eliot puts you right by Portland classics such as The Wonder Ballroom, Widmer Brothers Brewing, and Pine State Biscuits. The Wonder Ballroom is a live music establishment right on the edge of the Eliot and Irvington neighborhoods. Originally built for religious reasons in 1914, this place is saturated in history and is now considered a springboard for up and coming bands.
Widmer Brothers Brewing was established in 1984, just five years after home brewing was legalized in Oregon. The Widmer Brothers are most famous for creating the first American-style Hefeweizen, which is still incredibly popular today. Take a tour of their brewery a.k.a. House That Hefe Built and you'll get to try all of their favorite brewskies.
The third cultural hotspot mentioned above is the infamous Pine State Biscuits. Established in 2006 by three guys from North Carolina, this eatery has people lining up around the block just to get a decent biscuit. Before opening its first brick and mortar, and much like many of Portland's best places to eat, Pine State actually started as a food cart.
Two other great restaurants that fall within the bounds of the Eliot neighborhood are the super exclusive OX and Border Nord. Getting a table for dinner at the intimate, brick-lined OX restaurant often requires a reservation to get the best seats in the house. If you do get lucky enough to get a walk-in spot, you can chill in their separate–but equally as awesome–bar that is tucked behind the restaurant. OX is an Argentine-inspired restaurant run by award-winning chefs.
The second-in-mention but not second-in-class establishment is Broder Nord. While OX is a place that will serve you dinner only, Broder Nord is the exact opposite. This restaurant offers Nordic breakfast items and handcrafted cocktails until 3pm.
On the Boise side of the Boise Eliot area, you have more bars, restaurants and entertainment than you could shake a pint glass at. The reason is that the Boise area is home to N.Mississippi Ave, one of Portland's most lively streets. On N.Mississippi Ave, you'll find popular spots such as German bar Prost!, The Rambler pub, InterUrban saloon, and one of the top music venues in PDX, Mississippi Studios. And that's just to name a few.
The average home price in the Eliot neighborhood is $539k. Portland's average home price is $468k. Eliot is higher than the average cost because there are a ton of larger homes, renovated homes, and brand new homes.
PDX Secret Neighborhood #2: Sabin
Sabin, located in the middle of inner NE Portland, is a quiet residential neighborhood. It's close to Boise Eliot and is bordered by Vernon to the north, Irvington to the south, Alameda to the east, and King to the west.
With a walk score of 83, bike score of 96, and a transit score of 51, Sabin is a superb little pocket of Portland to live in. It's close to many bars, restaurants, coffee shops, entertainment venues, and parks but it's also far enough away to have a relaxed atmosphere and a quiet demeanor.
From the center of Sabin, you're literally a 10-minute walk from NE Alberta Street where some of Portland's coolest hidden hotspots are. There's the Radio Room bar, The Alleyway cafe and bar, Kardi Gogo Middle-Eastern food, the Grilled Cheese Grill, and Tin Shed (a cafe that not only lets your dog in but also provides a full canine menu and sometimes a free bandana too).
The Grilled Cheese Grill food cart also has a school bus as a dining room. When you sit in the school bus-combo-dining-room and look up, you'll see some super rad character art by local artist Eatcho. To give you a scale of what that means, Eatcho has commissioned pieces for Nike, Wieden + Kennedy (Nike's first-ever large scale branding agency), and many private art collectors.
In the Sabin area, you're also close to the ever-popular Bye and Bye bar with an atmosphere second to few. The Bye and Bye is part of the ever-so trendy Lightning Bar Collective. All owned by the same group, the Bye and Bye's sister bars stretch the length and breadth of the Portland Metro's foodie/killer bar scene.
If you're in town, they're worth a visit, The Lightning Bar Collective is made up of Dig-a-Pony, Sweet Hereafter, Century Bar, Victoria, Associated, Jackknife, and the Bye and Bye. Interesting fact: each one of these bars serves handcrafted cocktails and some of the stealthiest vegan food you'll ever try. They also have nonvegan options–but we doubt you'd be able to tell the difference.
Sabin has been rated among the top fifteen most desirable neighborhoods in the entire state, by Real Estate magazine. Niche.com has Sabin rated as #5 on their extensively well-researched Best Neighborhoods to Raise a Family in Portland list. Sabin is relatively affordable, easy to get around, chilled out, and has some of the best schools in the city. All this and more has made it a popular place for families to live in recent years. So, if you are looking for a family-friendly neighborhood, then Sabin is a great spot to check out.
The average home price in the Sabin neighborhood is $600k. Portland's average home price is $468k. Similar to Eliot, Sabin is higher than the average cost because there are a ton of larger homes, renovated homes, and brand new homes to choose from.
We're seeing a lot of Accessory Dwelling Units (ADUs) go up in the Sabin area because these properties have space for it. Homeowners are building ADUs behind their houses and are Airbnb'ing them. The City of Portland has a fee waiver in place for new ADUs as long as they're used as a long term rental as opposed to a short term AirBnb.
PDX Secret Neighborhood #3: Alameda Sabin
The term "Alameda" is Spanish for "a public walkway or promenade shaded with trees." And that's what you're going to see a lot of in the Alameda neighborhood. This part of Northeast Portland was established in 1859 when William C. Bowering and his wife, Isabelle, claimed the land as their own. In 1909, the Alameda Land Company bought the land and created Alameda Park which was then annexed to the City of Portland.
The Alameda neighborhood's rich history gave origin to stunning turn-of-the-century homes. These homes are absolutely massive and they come with the added bonus of beautiful views of downtown Portland, the Willamette River, and the Cascade Mountains.
Many of the houses in the Alameda neighborhood used to be home to generations of families. As time has progressed, people have moved into these neighborhoods and completely
restored some of these homes to their former glory. However, not all of these homes have been restored. There are people who have lived in these neighborhoods for decades. Now are heading towards older age and looking to downsize, we're seeing people start to sell. So, right now is a pretty hot opportunity to buy a home in the Alameda neighborhood.
Having two playgrounds and being close to some larger parks, Alameda is #3 Best Neighborhoods to Raise a Family in Portland; a couple of rungs higher than Sabin. The area also has tons of amazing schools to choose from such as Alameda Elementary, Madeline Jr High, and the newly-renovated Grant High School.
As Alameda is the furthest from downtown of the neighborhoods here, the walkability is a little lower. The Alameda neighborhood has a walk score of 65, transit score of 49, and a bike score of 93. The Sabin side of Alameda is the most walkable area. Even so, Alameda has some of the most grand houses you'll find in all of Portland.
So, if you're looking to move to Portland, and you want to live in an established neighborhood that'll still give you a lotta bang for your buck, check out these hidden gems. And, if you want the insider knowledge you need to pick the right home for you, give us a call, shoot us a text, or even send the pigeon carrier. However you want to get a hold of us, we've got your back when moving to Portland, Oregon.
Need help moving to Portland OR?
If you're thinking about moving to Portland OR, we can help you find your perfect home in the right neighborhood for you. If you have questions about moving to Portland, feel free to call, text, or email Jackson Wilkey or Jesse Dau.
P.S. Join your local peers!
Join our active Facebook group to get to know the city & the real estate market better
Or message us to day with your questions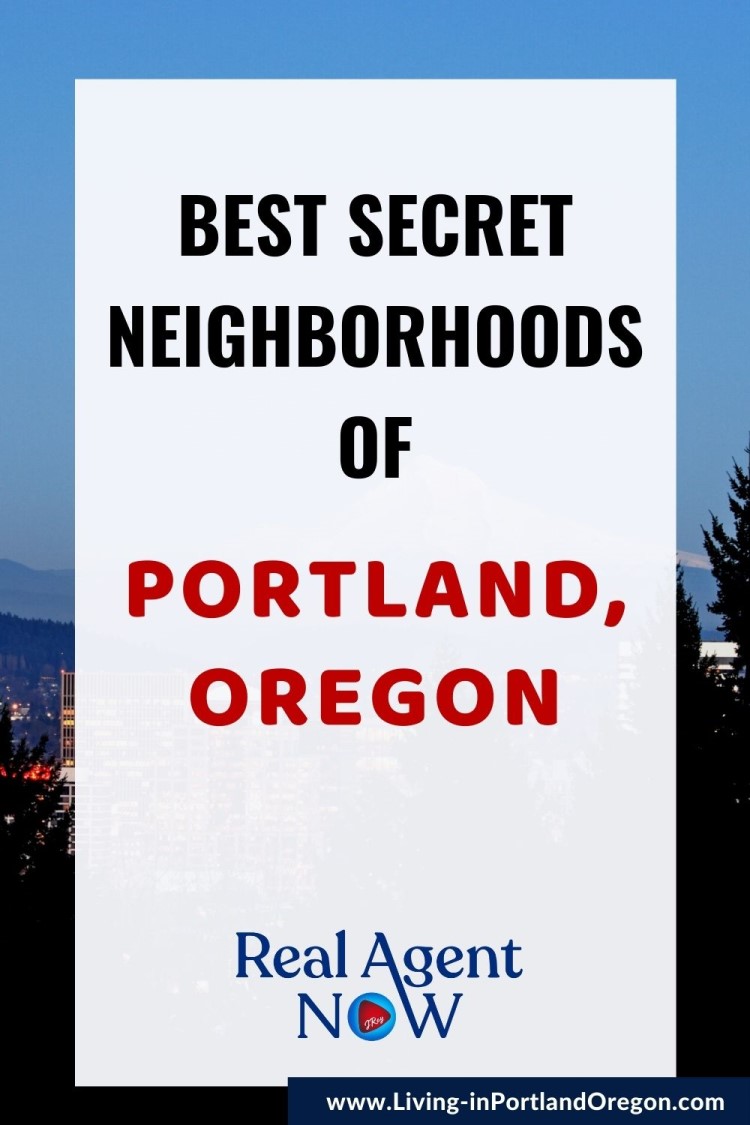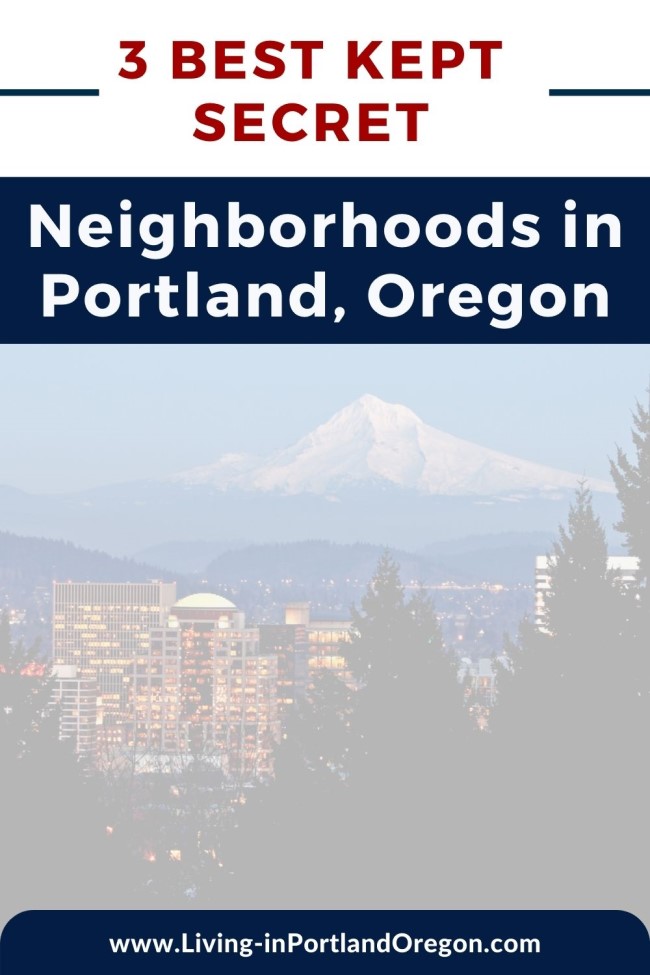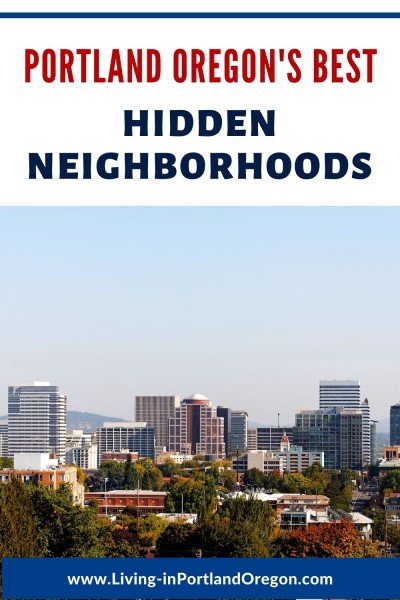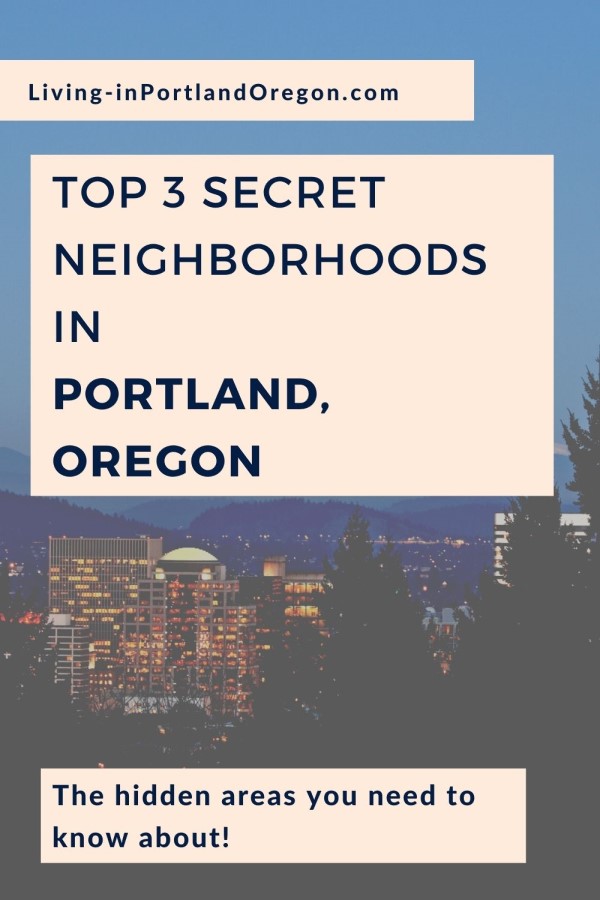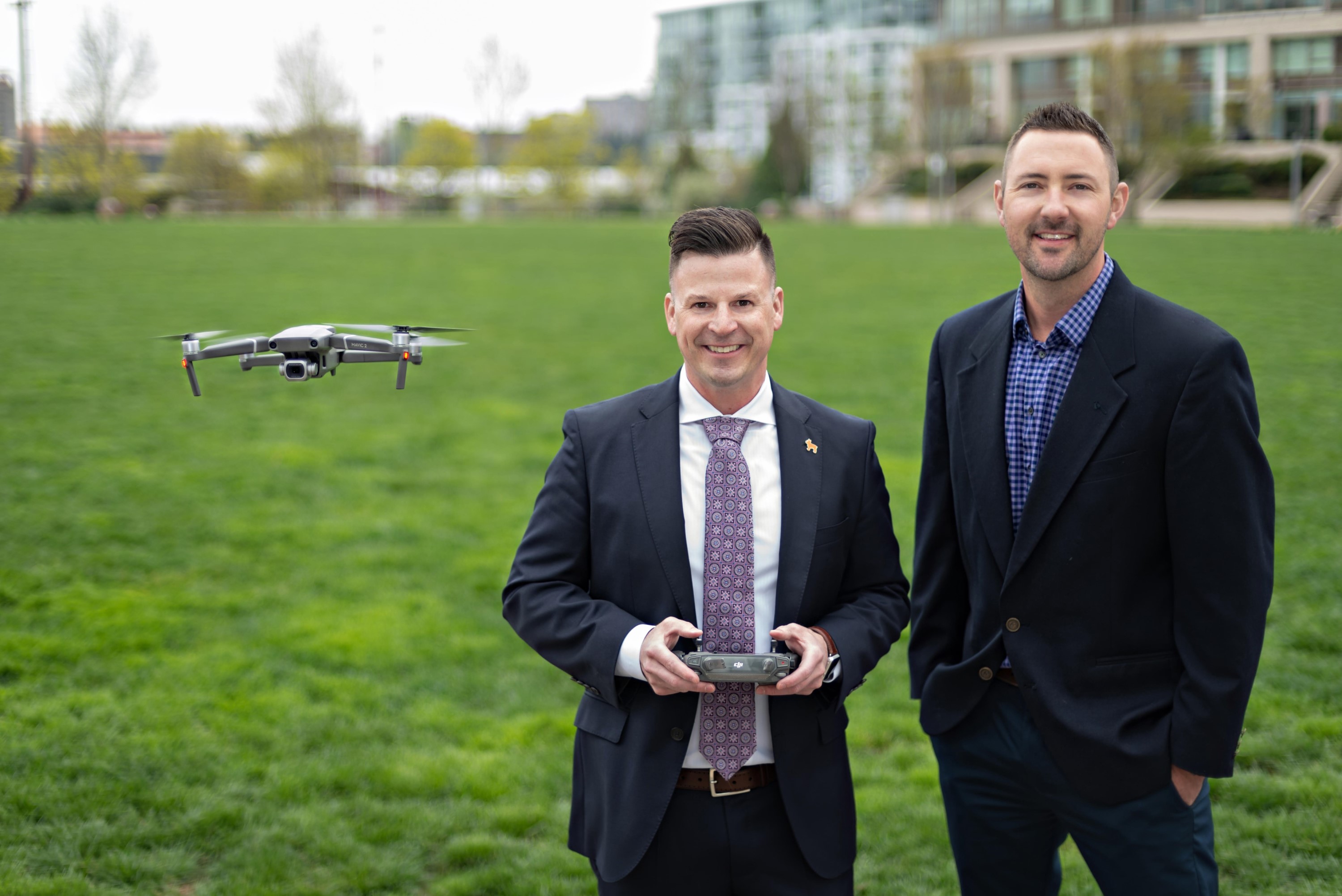 About Real Agent Now Group
Jesse & Jackson are high-touch broker's known for their extensive market knowledge and unmatched devotion to clients. Their success is based almost exclusively on positive referrals. They earn the respect of their clients by working tirelessly on their behalf and by always offering them candid advice. Get to know them better by checking out their Portland and real estate
YOUTUBE CHANNEL
.