North Portland Oregon – everything you need to know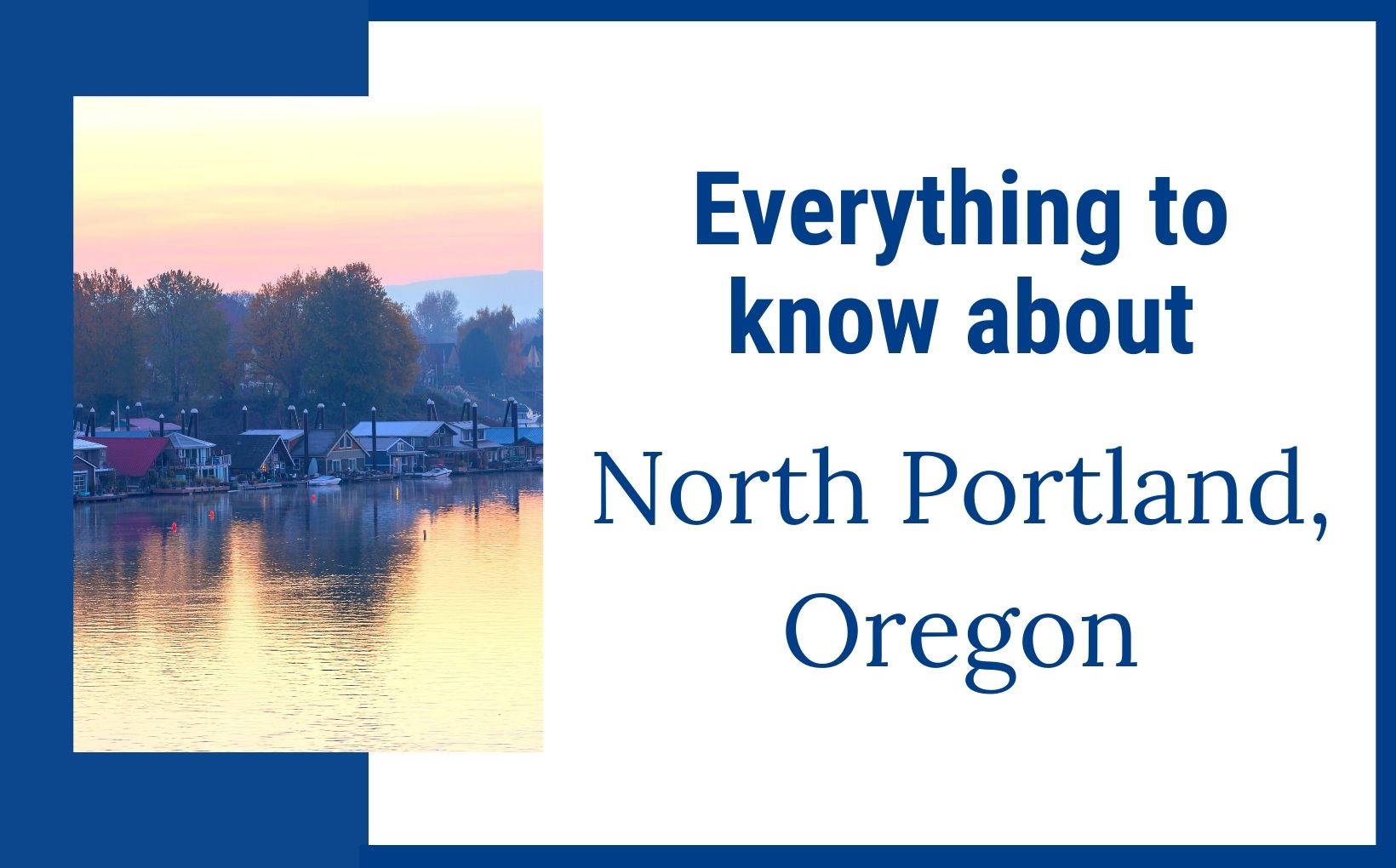 Portland has six districts, which are: North Portland, Northwest Portland, Northeast Portland, South Portland, Southeast Portland and Southwest Portland. We're also just over the river from Vancouver, Washington. So, Portland not only has a ton to explore inside the city districts, but we have access to a whole other state!
So what's great about North Portland? What is considered North Portland? And, is it a decent place to live? Well, let's get down to it!
What is Considered North Portland?
North Portland is lovingly referred to as NOPO. To get to know what is considered North Portland, we need to explore its neighboring areas.
Northwest Portland is west of the Willamette River and north of Burnside Avenue. Northwest Portland is located in downtown Portland and just outside of that. It extends to Forest Park and a little beyond. So that's Northwest Portland.
Northeast Portland is located east of the Willamette River, south of the Columbia River, and north of Burnside Avenue. It's right by Portland International Airport and Portland International Raceway. It is one of the two closest sections of Portland to Vancouver, Washington. The other closest section to Vancouver, Washington is North Portland. North Portland is a slither that runs between the Willamette River and Northeast Portland and travels all the way up to the Columbia River.
While it seems like it's just part of Northeast Portland, the distinction of North Portland is super important. Like every district in PDX, North Portland has its own character and a completely different vibe to its neighbors. North Portland, aka NOPO, is arguably the most authentic slice of Portland. It has that laid-back, artsy Portlandia feel and a clean-living vibe.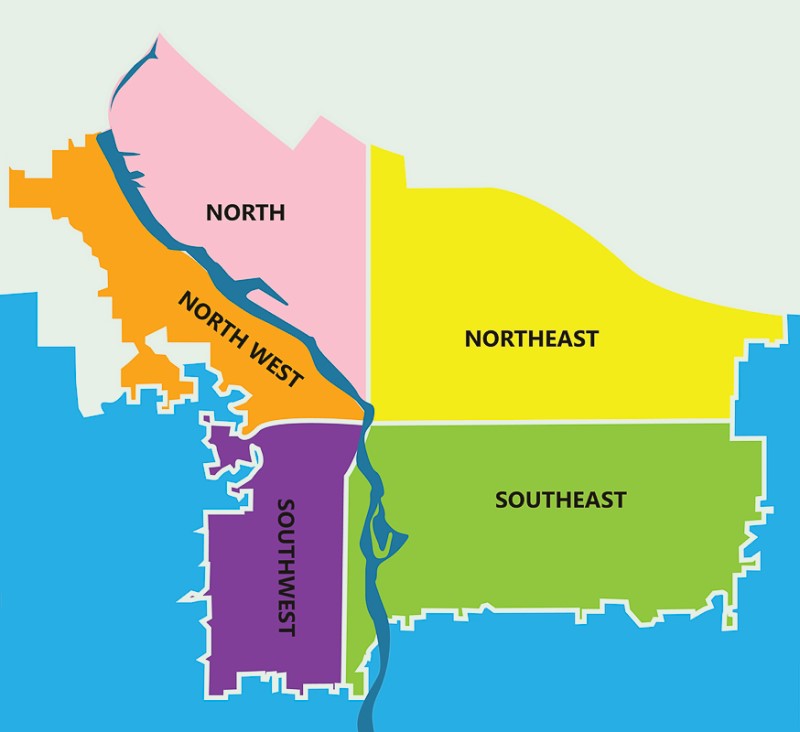 Things to do in North Portland
North Portland is an incredible place to go out, and that's partially because Portland's beloved Mississippi Avenue falls under its jurisdiction. Mississippi Avenue has tons of exceptional events including Art Walks, Wine Walks, Mississippi Street Fair, Brewery Tours, and more. It's a street full to the brim with great bars, restaurants, food carts, music venues, and independent stores.
Some of the best bars on Mississippi Ave are Prost!, the Rambler, Inter Urban, Ecliptic Brewery, Mississippi Studios, Sidecar Bar, Bar Bar, Stem Wine Bar, and Stormbreaker Brewing. Some outstanding places to eat on Mississippi Avenue include Matt's BBQ, Mee-Sen, Samurai Blue, Teppanyaki Hut (food cart), Mississippi Pizza, Wolf and Bear's (food cart), Little Big Burger, The Spicy Spoon, ¿Por Qué No?, and Koi Fusion (food cart).
As far as stores go, you've got the lovely PDXchange, Pistils Plant Nursery, Sunlan Lighting, Black Book Guitars, the ReBuilding Center, Ori Gallery, and Black Wagon Kids Boutique–to name just a few. There's also a super quirky coworking spot on Mississippi Ave, named Remote.ly.
The Kenton neighbourhood in North Portland is a lot of fun too. It has a ton of community events and loads of things to do. You've got Posies, one of our favorite bakeries in the state, and quite a few other places to eat and drink. The Kenton Club, for instance, is more of an institution. It's been around for over 100 years. There's also the Kenton Tavern, which has great burgers. You've got the Cultured Caveman, which is a gluten-free restaurant. Kenton is generally a very friendly and walkable area. You can also head further up to St Johns, which has outstanding farmers markets, food carts, bars–you name it.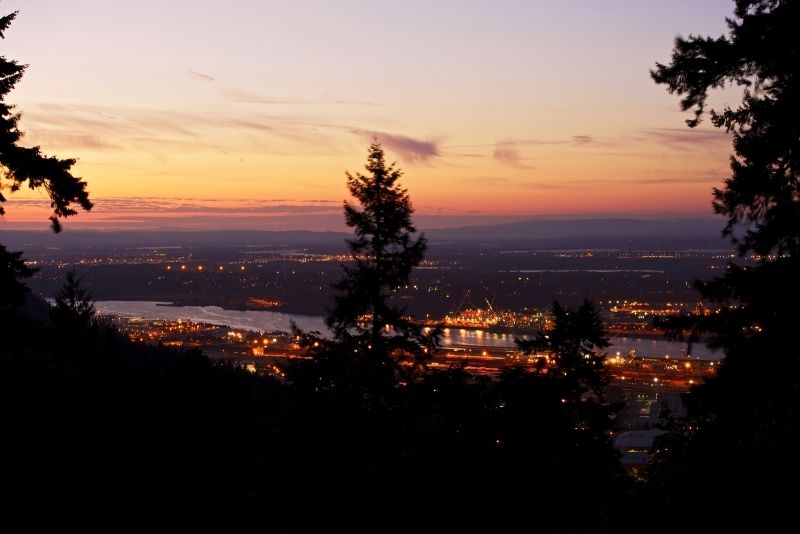 Jobs in North Portland
Being a fairly small city, Portland is primed for some of the best networking in the nation. You've got plenty of networking events to choose from. Not only that, but you can strike up a conversation anywhere. The reason that this is the first thing we mention about jobs in Portland, Oregon, is because it can sometimes be tough to get a job there at first. Just like any established city, it takes time to get settled. That is, of course, different for everyone and their career. Portland has an abundance of great jobs, but knowing what they are, how to find them, and who to know is how you'll get the best jobs fast.
For instance, tucked into Portland's Silicon Valley, aka Silicon Forest, you will find over 100 of the nation's largest tech firms and startup tech firms. You've got Amazon, Apple, Xerox, Squarespace, Pixelworks, Salesforce, AirBnb, Nike, and more. That hub is located in Northwest Portland, between Beaverton and Hillsboro.
In downtown Portland, you have this huge creative hub that encapsulates many of the top advertising agencies including Wieden & Kennedy, North, Mutt Industries, and Magento. That then spills over to northeast Portland while you'll find advertising agencies such as Roundhouse, Sockeye, OMFG Co., R/West, and more. In fact, Portland holds PDX Design Week each year, which gives you the opportunity to walk around each of these agencies.
But we came here to talk about North Portland. Some great places to work in North Portland include but are certainly not limited to the Adidas headquarters, Instrument Advertising Agency, Kaiser Permante, Daimler, Peterbilt, Dr. Martens offices, and more. Adidas is located right on the bluffs that overlook the entire city. The University of Portland is located in North Portland as well.
If you're a golfer, you've got Heron Lakes Golf Course, Riverside Golfcourse, Columbia Edgewater Golf Course, and Broadmoor lining the North Portland side of the Columbia River.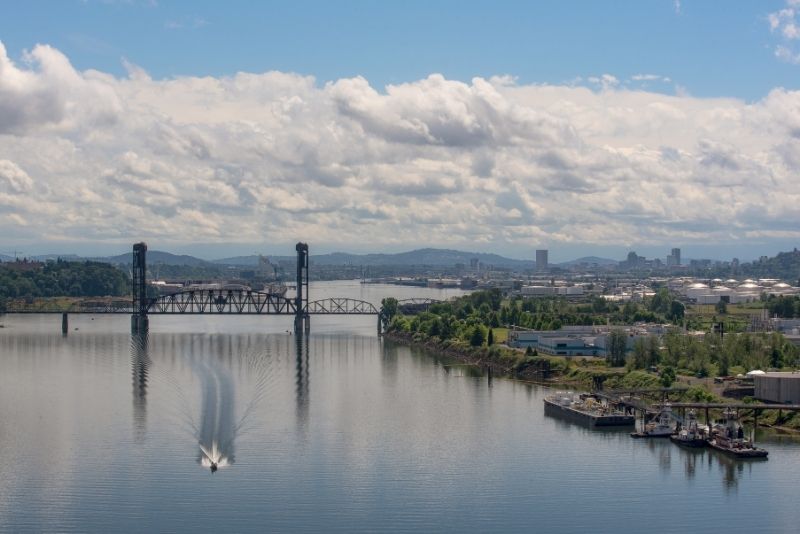 Living in North Portland
North Portland is a great place for biking, running, and walking as it has some great bike lanes and some of the most spectacular views of the city. It's wonderful from a lifestyle standpoint, because you're super close to downtown. Depending on which part of North Portland you're in, you're usually only 1-3 miles from downtown and you have a ton of back-road options to get there, so you rarely need to take the freeway. You're also just a few minutes from Vancouver, Washington. In between North Portland and Vancouver is Hayden Island and Jantzen Beach, which is a great place to hang in the summer.
There are big pockets of North Portland where they've started to remodel houses and build new homes. It's one of the last parts of the city where you can still get a house for under $300k. You can pick up 1-2 bedroom homes in the lower three hundreds, which is really hard to find anywhere in Portland. The older homes in North Portland have that classic PDX charm.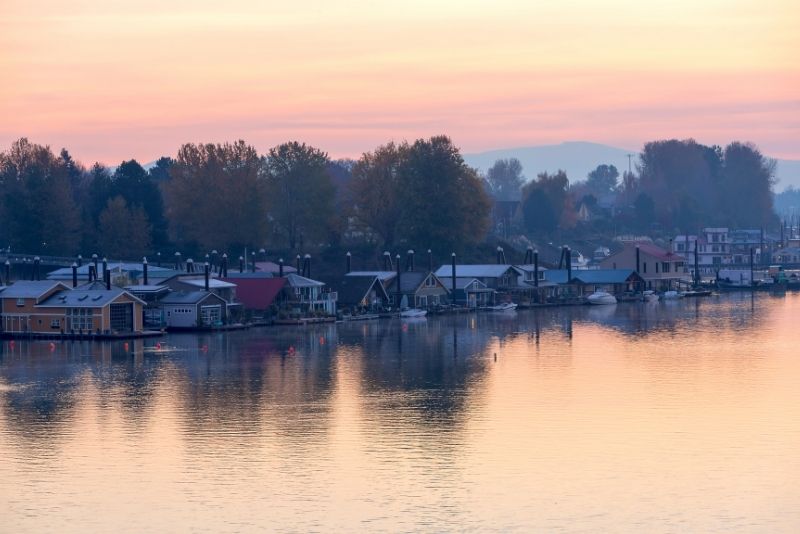 To Summarize
To sum it up, North Portland is a variety of both commercial and residential areas. It's a laid-back part of the city with a good mix of longtime residents and newcomers. Areas like Kenton, Mississippi and St. John's offer a range of things to do, places to see, and great people to chill with.
Even just these three neighborhoods cover a spectrum of lifestyles. St John's is the most laid-back yet still outdoor-active. It has some of the best farmers markets in the Portland metro, feels like a world away from the city, and is still super close to downtown Portland, Vancouver, and Northeast Portland.
Kenton is the new hotspot in North Portland, but it has been established for over a century. Kenton is like the medium place, it has entertainment, parks, walkability, and a lively yet peaceful vibe.
The Mississippi neighborhood is where the party's at. If you're looking for an incredibly vibrant neighborhood centered around one of Portland's most active entertainment districts, then Mississippi might just be the place for you.
Overall, North Portland is the area of the city that has the most independent shops and the least chain stores. It has that homemade yet still kinda polished feeling to it. And, it's a place that puts you in a prime position for commuting to the other districts without having to hit the freeway too much.
The entertainment, walkability, bikeability, friendliness, wide array of housing styles, and altogether very livable neighborhoods make NoPo a great place to live.
Thinking About Moving to North Portland, Oregon?
We get so many people calling us about relocating to Portland. We absolutely love helping people find their dream home in the Portland metro. Our team knows the neighborhoods of North Portland and the other districts intimately.
If you're thinking about moving to Portland or Southwest Washington, make sure you give us a call, shoot us a text, send us an email, or even send a pigeon carrier. However you want to get a hold of us, we got your back when moving to the Portland metro.
Need help moving to Portland OR?
If you're thinking about moving to Portland OR, we can help you find your perfect home in the right neighborhood for you. If you have questions about moving to Portland, feel free to call, text, or email Jackson Wilkey or Jesse Dau.
P.S. Join your local peers!
Join our active Facebook group to get to know the city & the real estate market better
Or message us to day with your questions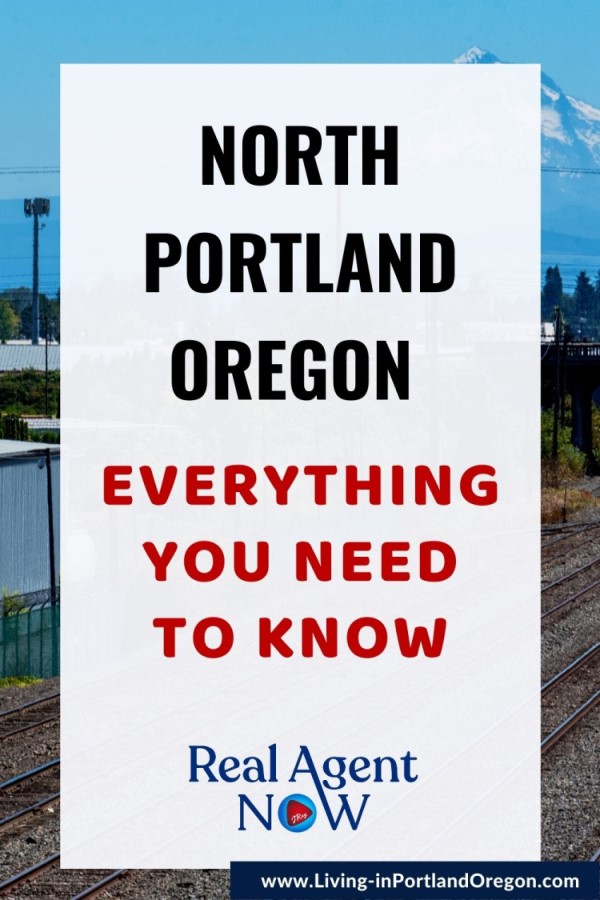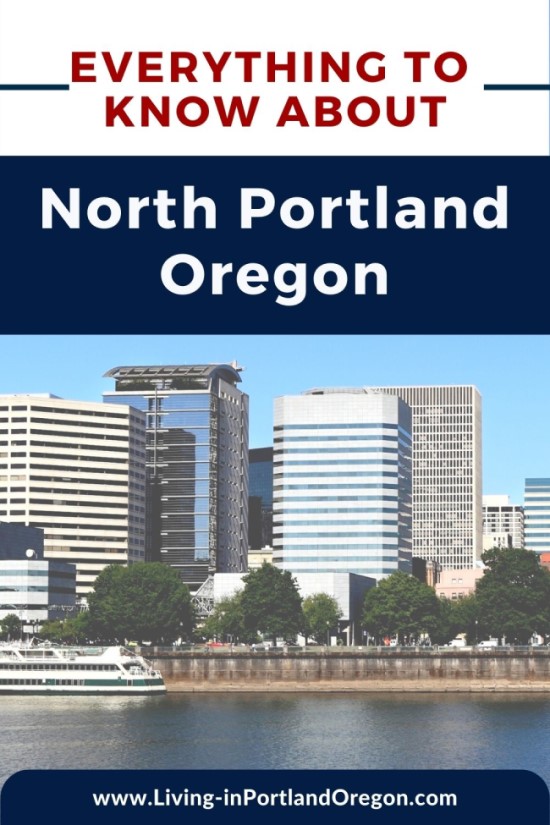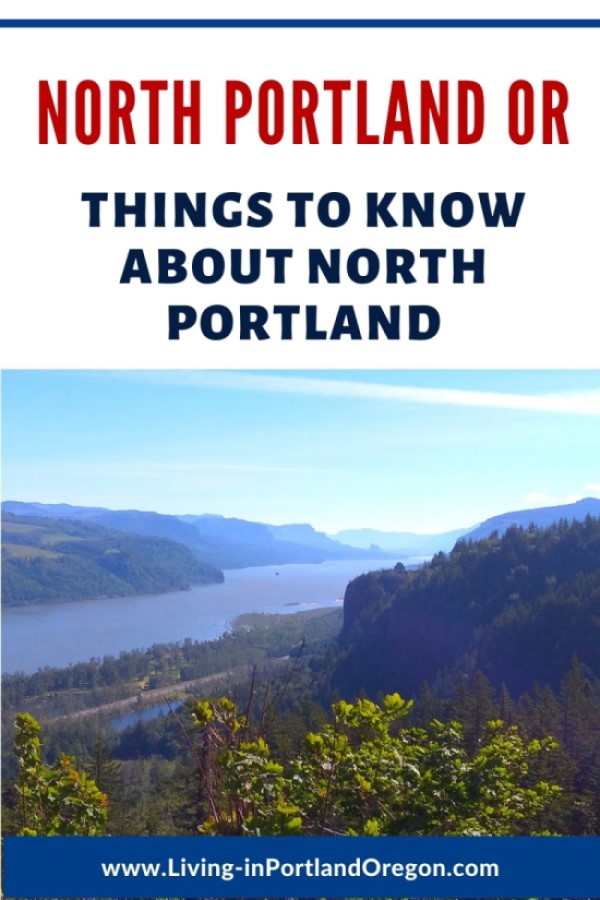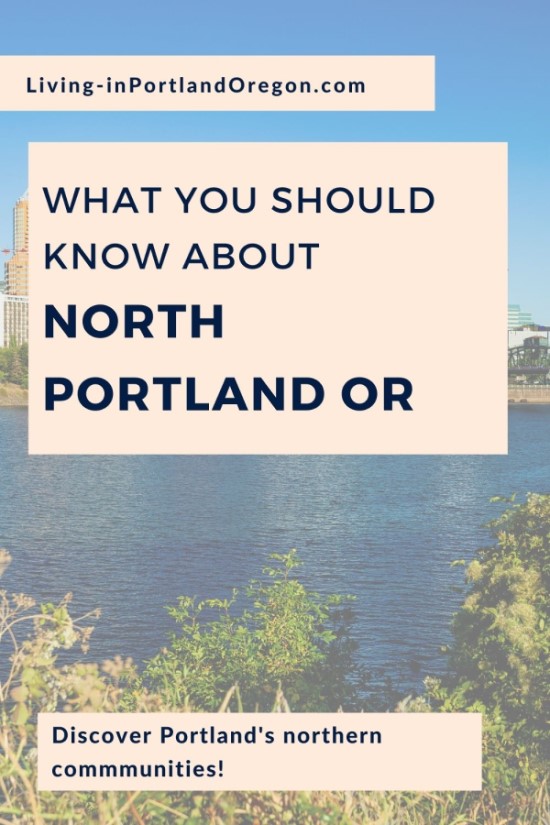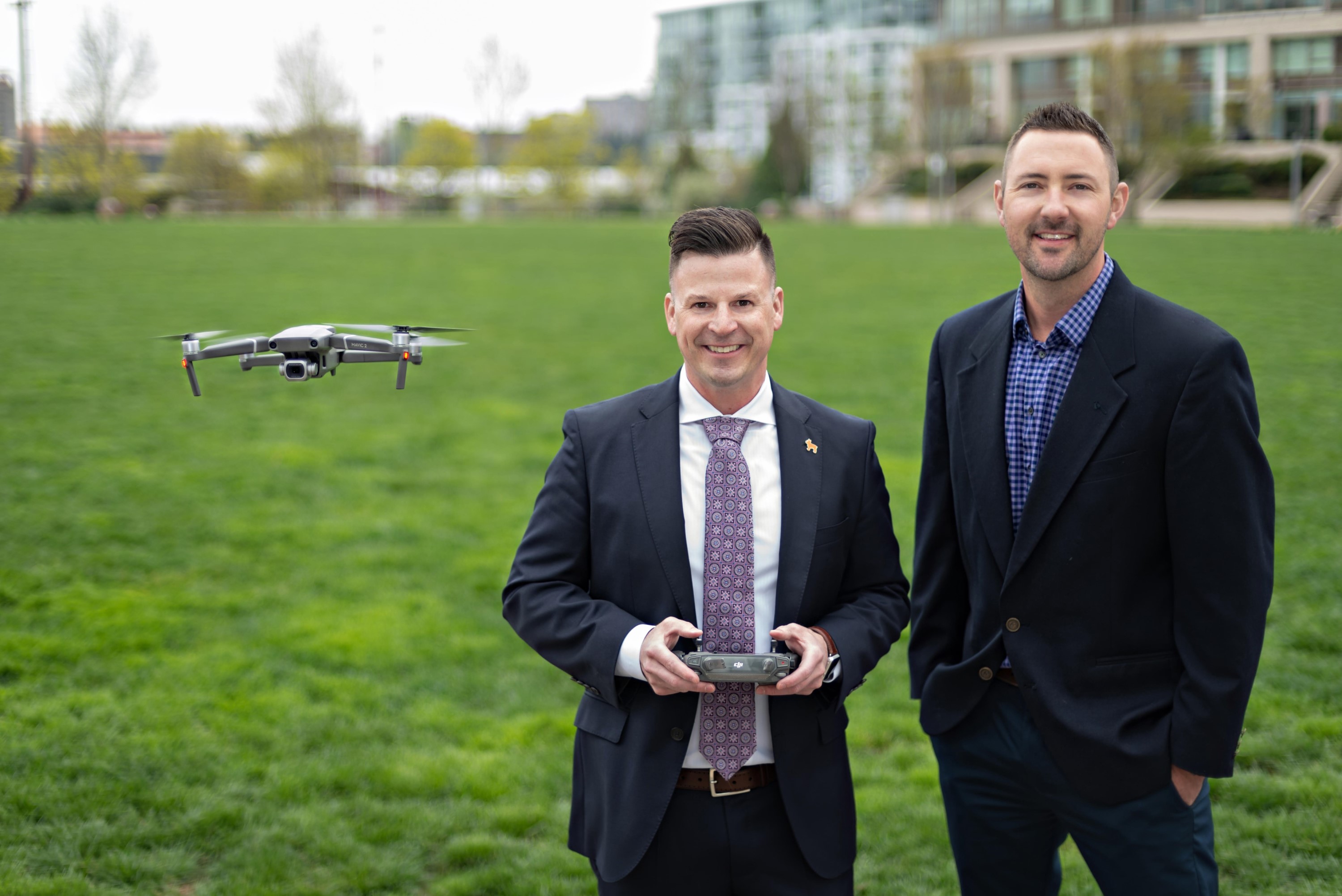 About Real Agent Now Group
Jesse & Jackson are high-touch broker's known for their extensive market knowledge and unmatched devotion to clients. Their success is based almost exclusively on positive referrals. They earn the respect of their clients by working tirelessly on their behalf and by always offering them candid advice. Get to know them better by checking out their Portland and real estate
YOUTUBE CHANNEL
.