Top 5 Places to live in the West Side of Portland Metro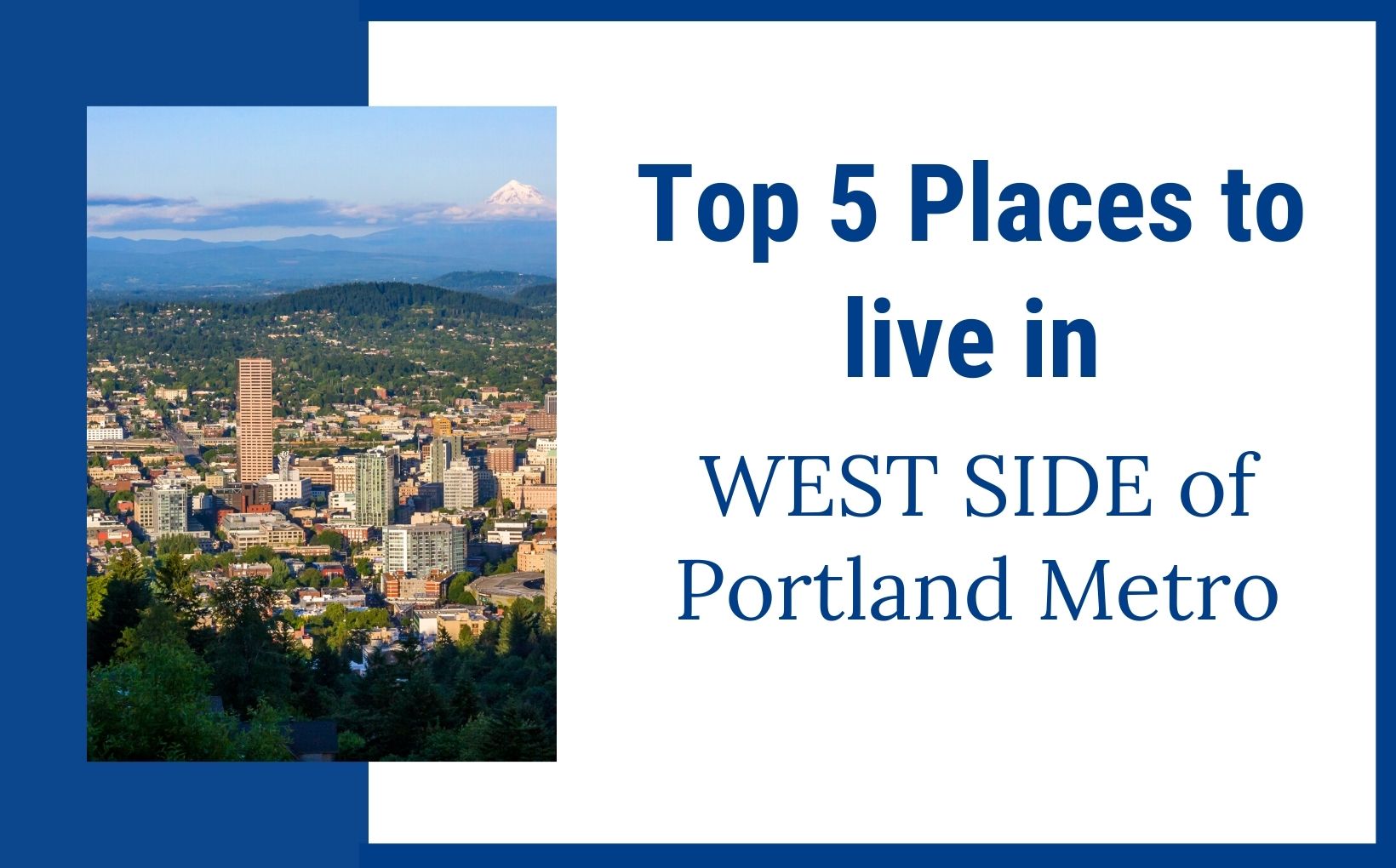 We are often asked "What is it like to live in West Portland?" or "Where in Beaverton would you suggest we look for homes for sale?"
These questions come with a lot of different answers as the area is quite large. There are many neighborhoods and suburbs to select from on the West side of the Willamette River. If you explore just beyond the boundaries of Portland city limits and Multnomah county, you'll find Washington county, where the area of Beaverton is. Beaverton is Portland metro's biggest west side suburb and has a variety of affordable area to live in.
In this blog, we'll share the details about living in some of the best places near Beaverton, Oregon. including everything you need to know about living, working, and playing in the west side of Portland, Oregon.
[Beaverton is its own city, but technically Portland metro is referred to as the east side and west side, which includes the suburbs. These suburbs, like Beaverton, are their own cities, yet referred to as part of Portland metro.]
Where to live in the West Side of Portland Metro/Beaverton
1. Hillsboro
As Oregon's 5th largest city, Hillsboro has a little bit of everything. This area used to be mainly family farms and wineries, and now includes everything you would need access to, while still retaining that large open feel and a sense of community values.
Plus, Hillsboro's close proximity to major work hubs and offices for the areas fastest growing companies. It's easy to see why this area is growing so quickly. There are over 4,000 new homes being built in Hillsboro as we speak. Thanks to large companies like Intel and Nike, this area has seen quite a bit of growth over the past few years.
According to HomeArea.com, Hillsboro is the most affordable city, with the most affordable homes in all of Oregon. That's due to higher-paying jobs and the lower cost of homes in the area.
Hillsboro boasts the highest income around, averaging $89,000 a year. (For comparison, that's more than neighboring Beaverton, which comes in at $71,000 annually.) And with all-new expansion, you can get a brand new home with beautiful features and a large outdoor space all for a reasonable price of around $400,000.
Moving outside of the newer construction in Hillsboro, you can find a lot of affordable housing in well-established neighborhoods. Most of the homes in the region are split level, family-style ranches with big lots.
The majority of the housing just outside of Hillsboro was built in the 1970s and has been well maintained or recently updated. The area is flat, and perfect for families looking for large yards, green surroundings, and newer, sophisticated homes.
Property tax in this region is also fantastic, averaging around 1% of your home's list price. For comparison, other areas of Multnomah county – north Portland – are closer to 1.3%.
Hillsboro has many other impressive qualities and activities that help it stand out among the West side communities:
Hillsboro is located on Highway 26, which is about 20 minutes away from downtown Portland in one direction, and an hour to the Pacific coast in the other direction.
With so much to offer, it's easy to see why Hillsboro has grown so much.
2. Orenco Station
Orenco Station is a newer development area with a lot of condominiums and townhomes in the heart of Hillsboro. It's perfectly, and intentionally, situated between several large Intel campuses, and about a 10-minute drive down the road from the Nike offices.
Because of its central location, it is very pedestrian-friendly and great for grabbing lunch at one of the many restaurants and bars in the area.
But it's not just for the work lunch crowd, where you'll see an influx of people out and about. This area is also up and coming as the next most livable neighborhood to be close to work and everyday living. Everything you can think of has been put into this new area of Orenco Station; Quaint coffee shops, tap houses, fun shopping, and plenty of delicious dining options.
Living in this area puts you just steps away from anything you could need, and offers you walking, bike lane access, or MAX Light Rail access to work. And with housing options ranging from new condo construction to older detached homes, there is something for everyone.
3. Bethany
Bethany is a suburb of Portland, known for its great schools, being close to downtown Portland, and also a short 15-minute drive to the Nike and Intel campuses.
This area gives homeowners the coveted Portland address with Washington County housing and income taxes versus the pricier Multnomah County taxes. Which is one of many great benefits to living in Bethany.
Homes in Bethany are priced between $400,000-$600,000, or you could select an entry-level townhouse for slightly less. There is a fantastic community here with lots to do, such as shopping at Bethany Village in the heart of the neighborhood, taking a few swings at the Claremont Gold Club, or browsing the weekly farmer's market.
It's also within close proximity to downtown Portland.
Speaking of community, if you're looking for retirement communities in the Portland region, Bethany Promenade is one of the best in the area, offering great views and amenities. The area is also known for its great school district and is home to many families.
Bethany has a wonderful compact community feel to it, which has become a popular alternative to living in Hillsboro. Which many Intel employees who want to raise families are seeking.
Choosing to live in Bethany means raising a family in a great community while also staying close to the city
Most of the homes in this area were built in the 1980s-1990s and average about 2,500 square feet. This is a highly desired area because of its great amenities, nice homes, and close proximity to downtown or Intel in equal time. Because of that desirability, the housing prices are a little higher than in other areas, but the price is worth it for the value of living in this community, and in close proximity to downtown Portland and Beaverton.
4. Tigard
Tigard is a small suburb south of Beaverton, known for its variety of home types. It offers a diversified blend of older homes with large yards, alongside the newer type of construction you'll find in the other surrounding neighborhoods.
One thing Tigard has that differentiates it from Orenco Station, or other newer areas, is that it has an established downtown area with shops, restaurants, parks, and pedestrian pathways.
In fact, right off of the downtown area in Tigard, you can find the Fanno Creek trail, which offers miles of walking and hiking paths. It's a very active area, with lots of families out enjoying all that the area has to offer for outdoor recreation.
You don't have to go far in any direction from Tigard for amazing options outside of the area either. Tigard is well situated along Highway 217, which provides easy access to the coast or downtown by connecting to any of the other main arterial highways.
Those in Tigard also have access to Highway 99, a main thoroughfare in Tigard, that is full of anything you could possibly need as far as shopping, food, or activities.
Make sure to check out Jeka's BBQ while you're driving past! It's one of Oregon's hidden gems, and guaranteed to be your new favorite bbq joint.
If you follow Highway 99 outside of the city a bit farther, you'll end up in the heart of some of the most amazing wine country and vineyards anywhere in the world.
The schools in Tigard are tremendous, and the area is known for its well-organized and plentiful options for youth sports.
You can find affordable home values here, within an accessible price range to gain access to those school districts and community parks for your family.
The average condominium or townhouse entry price is around $400,000 but there are lots of other options depending on the size and location of the home that you're looking for.
Many of the neighborhoods in Tigard offer ranch style homes built in the 1990s, ranging from 1,400-1,800 square feet.
For example, the Summer Lake area is one of the best neighborhoods in Tigard, and homes of that size are right in the $500,000 range.
If you're active and want access to trails, parks, and nature at an affordable price, this is your spot.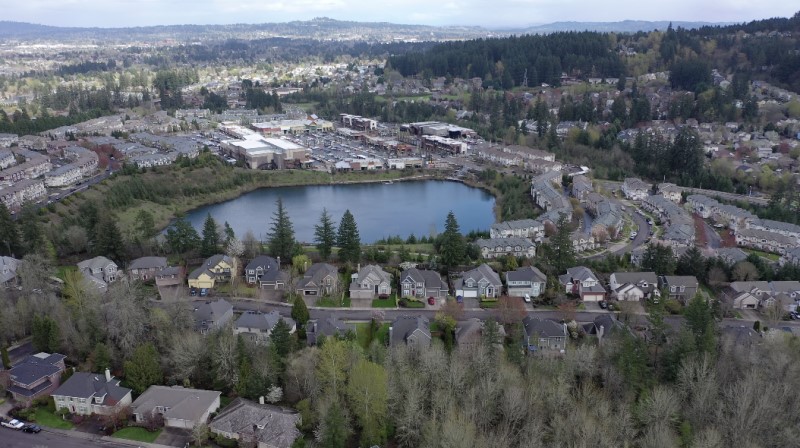 Located just 7 miles west of Portland metro's downtown, Beaverton is an attractive alternative to living in the city, while still being close enough to all the action.
As Oregon's sixth-largest city, this area is one of Portland's original suburbs, and as a result has a more established, settled feel than newer areas like Hillsboro.
Beaverton is the second-largest city on the west side, and as such, offers the largest selection of shopping, transportation, and living options.
Let's take a look at just one area in Beaverton to illustrate what we mean- Progress Ridge.
Progress Ridge is one of our favorite spots in Beaverton, with over 50 shops and restaurants all within one central location. It's also home to Big Al's, an enormous bowling alley, arcade, and restaurant perfect for meeting friends or for a family outing.
There are also thousands of homes within walking distance to this area, which makes it a desirable place for families to live.
Another draw for families to live in Beaverton is the top-notch schools in the area. They are known for being some of the most technologically advanced public schools in the country.
There's even a brand new high school, Mountainside, which is the largest school in Oregon.
With the new school structure, there are thousands of new homes being built adjacent to it. These new homes offer more square footage, new customizable finishes, and large lot sizes. Of course, you can still find a lot of 2-3 bedrooms attached wall style townhomes, as well as detached family homes.
There is also a large hub toward the center of town which has primarily older, larger homes built in the '60s and '70s with larger yards.
We'd be remiss if we didn't also steer you toward our favorite place to dine in the Beaverton area – the BG Food Cartel. The BG Food Cartel is the largest selection of food carts in Portland, all in one convenient location! With more than 30 food trucks all surrounding a lovely outdoor eating space.
There is also a large speakeasy for gathering and a microbrewery, as well as a large event space available for event rentals. There is seriously no other place like it, you have to see it for yourself!
Looking to move to Beaverton or the West Suburbs of Portland, Oregon?
These are our top five recommendations for places to live on the west side of the Portland metro region. These options offer the best for your work commute to Hillsboro or Beaverton, while also living near the heart of Portland and all that it offers.
The Portland area of Oregon offers so many options and cities for every type of person or family seeking their ideal type of home. If you're interested in learning more, definitely check out our other videos for overviews of the other great neighborhoods in Portland, Oregon. You can also reach out to us via email any time, we'd love to answer any questions you have about the area, and get you on track for finding the perfect fit for your family.
Need help moving to Portland?
If you're thinking about moving to Portland, OR, we can help you find your perfect home in the right neighborhood for you. If you have questions about moving to Portland, feel free to call, text, or email Jackson Wilkey or Jesse Dau.
P.S. Join your local peers!
Join our active Facebook group to get to know the city & the real estate market better
Or message us to day with your questions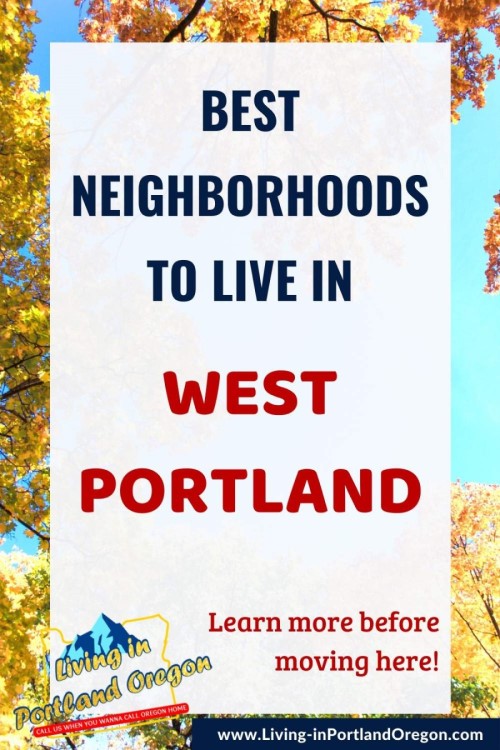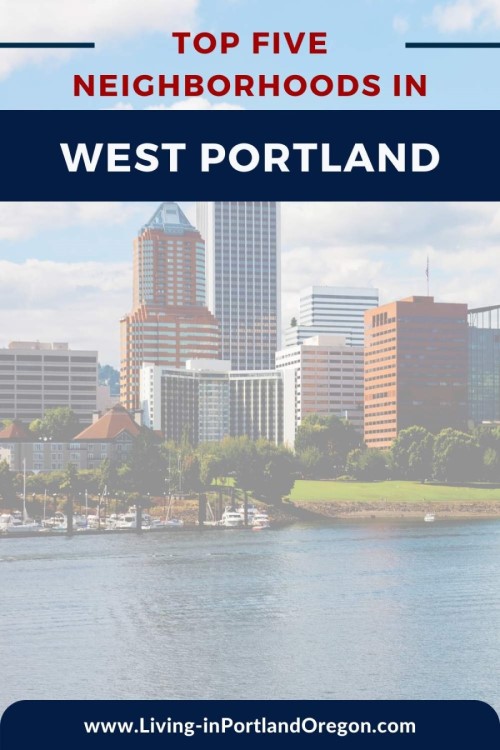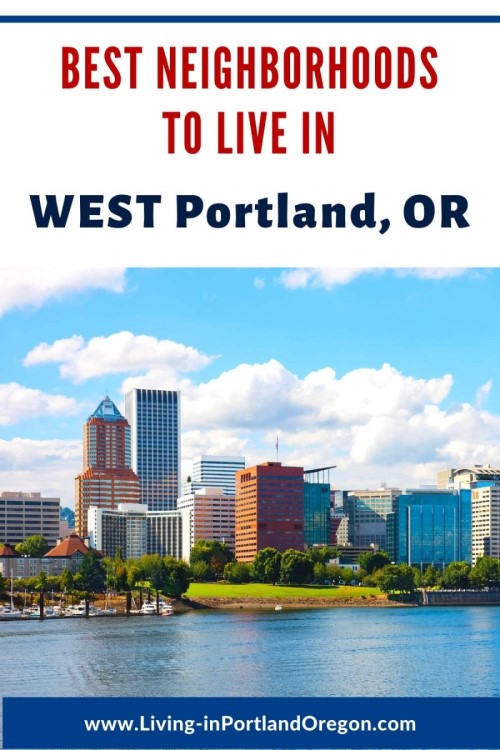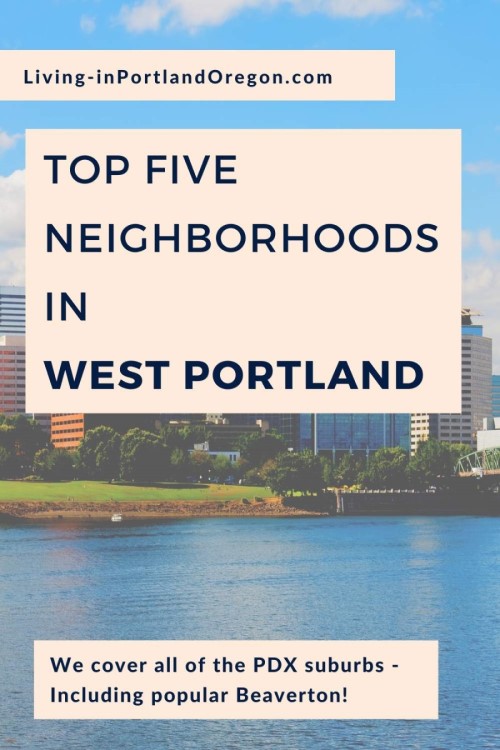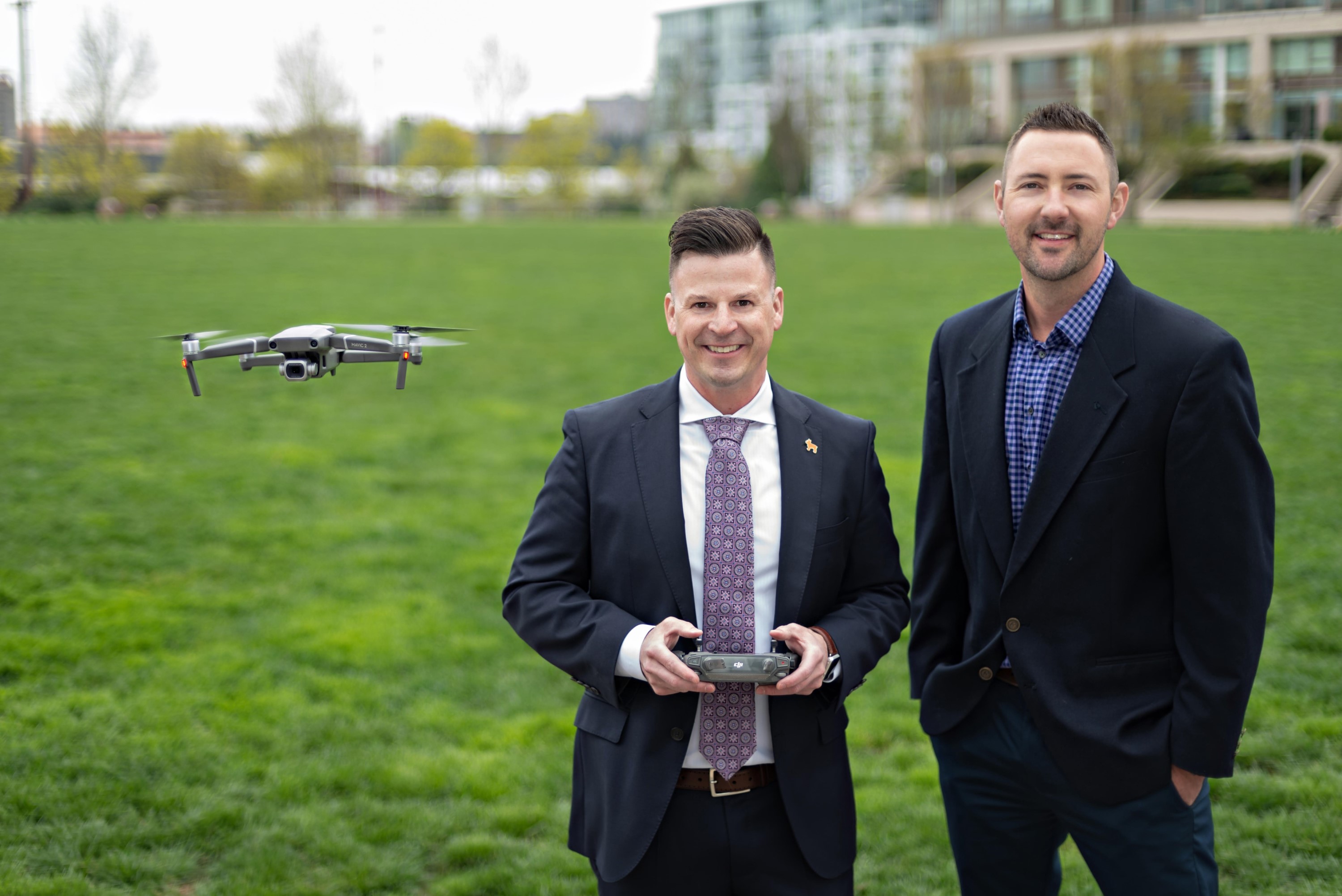 About Real Agent Now Group
Jesse & Jackson are high-touch broker's known for their extensive market knowledge and unmatched devotion to clients.
Their success is based almost exclusively on positive referrals. They earn the respect of their clients by working tirelessly on their behalf and by always offering them candid advice.
Get to know them better by checking out their Portland and real estate YOUTUBE CHANNEL.