Living in Portland vs Beaverton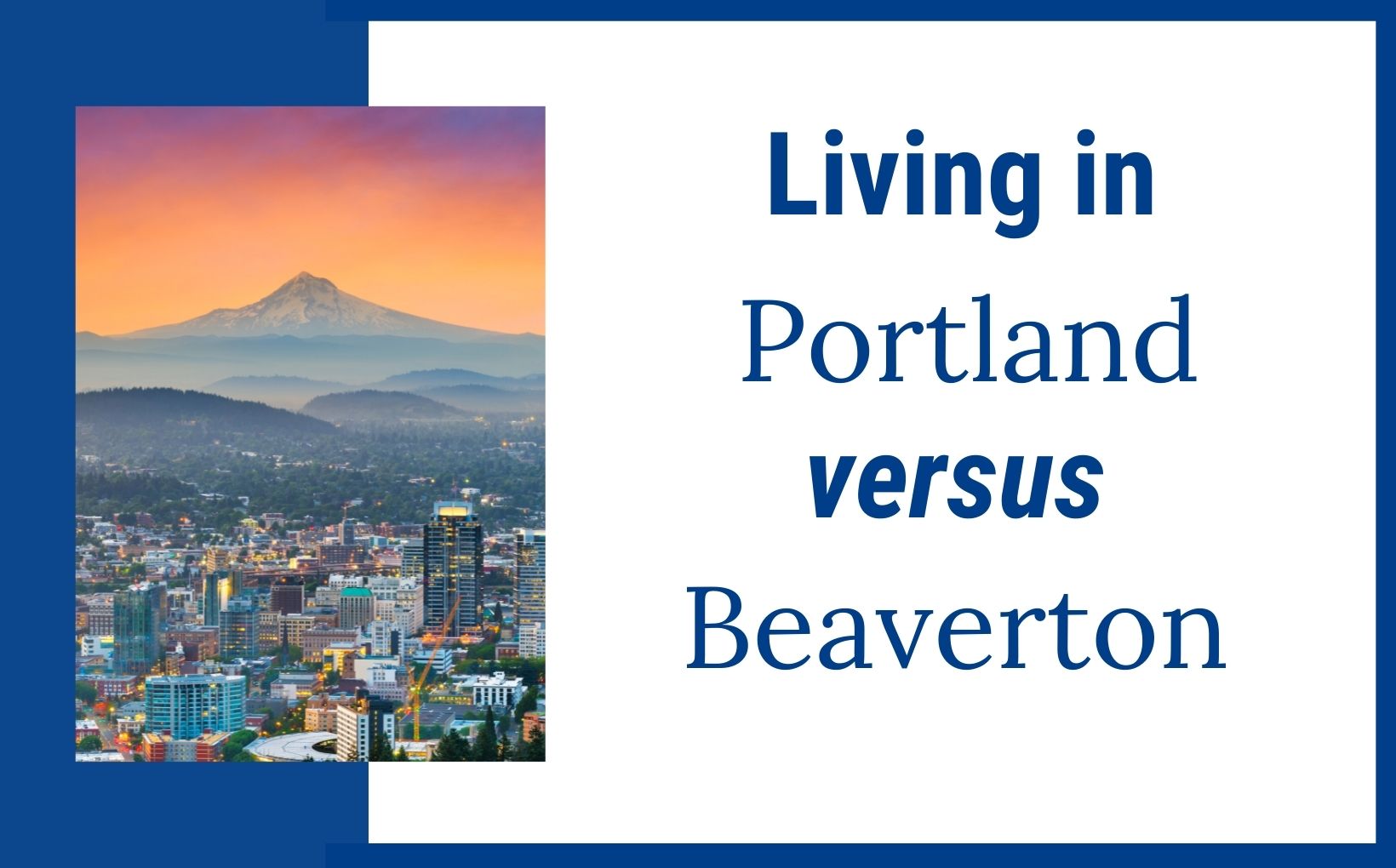 You're going to be moving to the Portland area and you're thinking, "Hey, maybe Portland's my style, but what if Beaverton's more my style?" What are the differences between living in Portland vs. Beaverton? Is Beaverton a suburb of Portland? Where do you get the most house for your money or which is more walkable? This article is the ultimate guide to what it's like to live in Portland, Oregon, versus living in Beaverton, Oregon.
What is Living in Beaverton Like?
Beaverton is a suburb of Portland in the Willamette Valley of Oregon. Beaverton is bounded by Portland to the east, Hillsboro to the north, Cornelius to the west, and Sherwood to the south. Beaverton is part of the Portland metropolitan area and is approximately 7 miles west of downtown Portland. The Portland metro area has a population of about 2.5M and just Beaverton is 98k of that number.
Beaverton is home to a large population of families, retirees, and college students. Being more of a suburb, Beaverton is very popular among young, growing families, especially those looking for a yard and more space to mature into.
Beaverton was really put on the map because the Nike World headquarters is right there. It's also super close to Portland's tech corridor, Silicon Forest. One of the huge benefits of living and working in Beaverton is that you can get lots of house for your money and the multiple tech jobs pay really well. Many Beaverton residents are employed in technology related fields.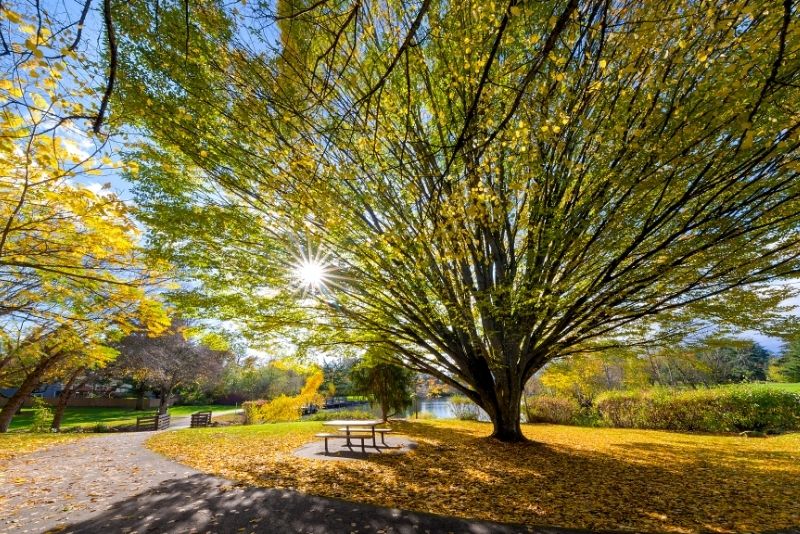 What is Living in Portland Like?
Portland is an excellent place to live, with some great schools, plenty of hiking, biking and running trails and many more outdoor activities than you could ever imagine. The beauty of Portland is that it's very walkable and very bikeable. It's just as easy to bike to work in Portland as it is to drive.
Compared to Beaverton, Portland is an older, established city. For a long time, Beaverton was just farm land, but the residential offerings have really taken off in recent years. While there are some brand new homes available in inner Portland, many homes are a mix of older and newer homes. In Beaverton, you're looking at mostly (gorgeous) brand new builds.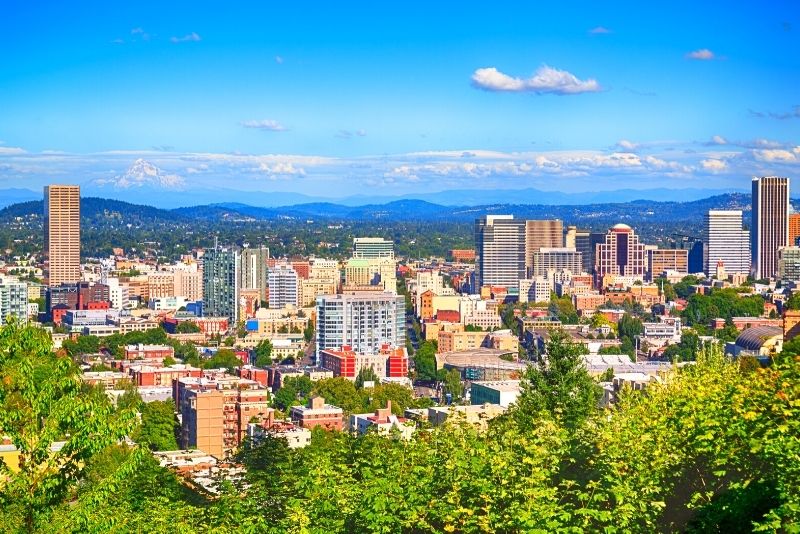 What are the differences between Beaverton vs. Portland?
Portland has a lot of hip restaurants, coffee shops and lots of shopping options, especially for an up-and-coming hip city like Portland. Beaverton, on the other hand, hasn't built up the same kind of 'hip' atmosphere as Portland.
Here are the main differences between the two: Beaverton is a suburban area. Portland is a city. In Beaverton, you're going to find larger box stores, but you'll also find much more space. In inner Portland, you're going to be entangled in the art scene, but a little more cramped in comparison to the vast spaciousness of Beaverton. Both have ample natural outdoor areas and views, both have spots for entertainment, but they are quite a bit different to each other.
Cost of living in Beaverton vs. Portland
One of the most important things to consider when moving to Portland, Oregon, or any city for that matter, is the cost of living in each area. Many residents from Los Angeles, New York, and San Francisco escape to Portland to lower their cost of living and balance their work/life situation. Portland's overall cost of living is 24.5% less than Los Angeles, 30.1% less than New York, and 54.1% less than San Francisco. Hell, it's even 24% less than Seattle.
Your cost of living includes things that you need to purchase to get by like food, shelter, transport, medical treatments, etc. Each city's Cost of Living index is compared against 100; any city that has a lower Cost of Living than 100 has a lower Cost of Living than the national average (100); anything that scores over 100 has a higher Cost of Living than the national average. According to the US Census Bureau, the overall cost of living in Portland is higher than the national average at 131.
As a whole, Portland's cost of living is quite a bit higher than Beaverton's. At 124.1, Beaverton's cost of living index is lower than the metro average. Although still higher than the national average of 100, it's not that much higher overall. Particularly when you look at somewhere like San Francisco with a Cost of Living of 270.
Housing costs in Beaverton are also comparatively much cheaper than Portland. If you're looking for a cheaper area, and you don't mind a slightly longer commute into town, it might be worth taking a good look at the almost stately new-build homes available in Beaverton for the same cost as an older ranch-style home closer into town.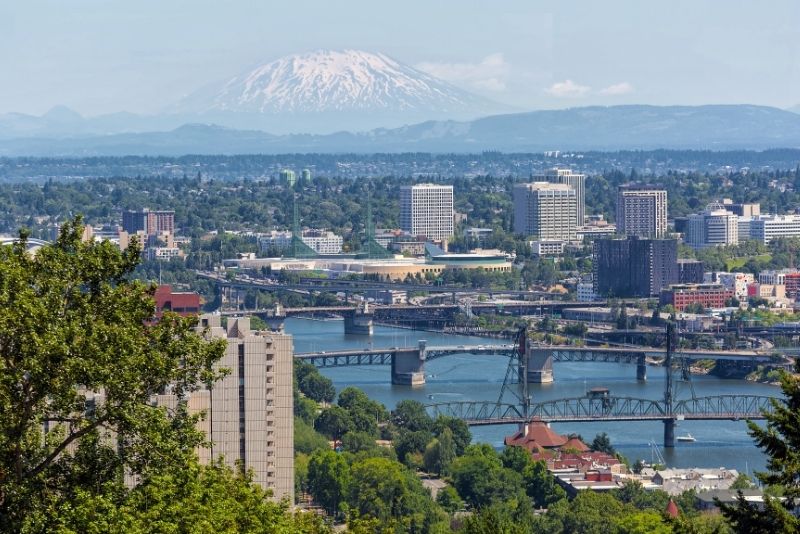 Real Estate in Beaverton vs. Portland
One super awesome benefit of owning a home in Beaverton vs. Portland is that you're in Washington county vs. Multnumah county. Why does that matter? The taxes are close to 1.3% across Portland's Multnomah county, but they're only 1% in Beaverton. If you do or have owned a house, you know what a significant difference that 0.3% can make.
In Beaverton, the average home is worth $480k, compared to $540k in Portland. And, when you look at the shape the houses are in and the size property you can get in Beaverton, you'll realize why we're having this conversation in the first place. Besides, Beaverton sits on the doorstep of Oregon Wine Country, and that's got to count for something.
Jobs in Beaverton vs. Portland
A majority of the Portland area's population commutes into Portland Proper, but many job opportunities can be found outside of the downtown limits. Whether you want to live in Beaverton or Portland, one thing to think about is the jobs available and how far you're willing to commute either way.
In Beaverton, you'll likely see a lot of tech jobs. Also, the median wage in Beaverton is higher than in Portland. But that doesn't mean that your career opportunities will be stunted in Beaverton. You'll be able to find all sorts of jobs in Beaverton. With more entertainment options, the hospitality industry is stronger in Portland. You're also going to find Portland jam-packed with creative agencies. Laika animation studios (makers of Coraline and BoxTrolls) used to be in Portland, but is now much closer to Beaverton in Hillsboro. Beaverton also has the Nike Head Quarters. So, both spots have promise, it's just a case of what you're looking for and how much you love city traffic.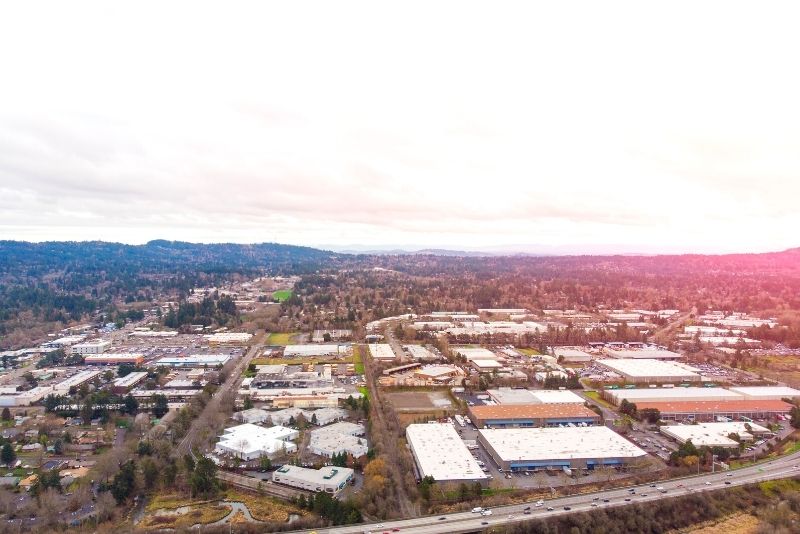 What's the average commute time like in Portland vs Beaverton?
Portland has an average 20 minutes to work, whereas Beavertonions usually have a 30-minute commute to work. Both spots offer public transport, with a hub in Beaverton, but you're obviously going to have way more options in the city centre.
The best part about living and working in Portland is you can sometimes get a sweet setup whereby you can walk to work. That's literally never the case in Beaverton. It's much more spread out and even with public transport, you're probably going to want a car to get to the station. Portland is very walkable, so you can hop out of work on foot for lunch and be at an eatery within minutes. When you're working in Beaverton, you're bringing your lunch or taking a short drive.
Conclusion
Hopefully, this guide gave you a good idea of where you might want to live. Whether that's in Portland or Beaverton, just know that both spots have very defined pros and cons when compared to one another.
In summary, Beaverton is often a great choice for growing families, retirees, and tech employees, whereas Portland is a great spot where singles, retirees, and small families thrive. Both are alike in dignity. Beaverton has lower crime rates than Portland and better school districts, but Portland has a vibrant art community.
Thinking About Moving to Portland or Beaverton, Oregon?
We work with clients from all around the world. We have tons of people reaching out to us and calling us because they're thinking about moving here to Portland and they need to know what to do.
If you're thinking about moving to the Portland metro, feel free to give us a call, shoot us a text, send us an email, or even send the pigeon carrier. However you want to get a hold of us, we've got your back when moving to Portland, Oregon and Southwest Washington.
Need help moving to Portland OR?
If you're thinking about moving to Portland OR, we can help you find your perfect home in the right neighborhood for you. If you have questions about moving to Portland, feel free to call, text, or email Jackson Wilkey or Jesse Dau.
P.S. Join your local peers!
Join our active Facebook group to get to know the city & the real estate market better
Or message us to day with your questions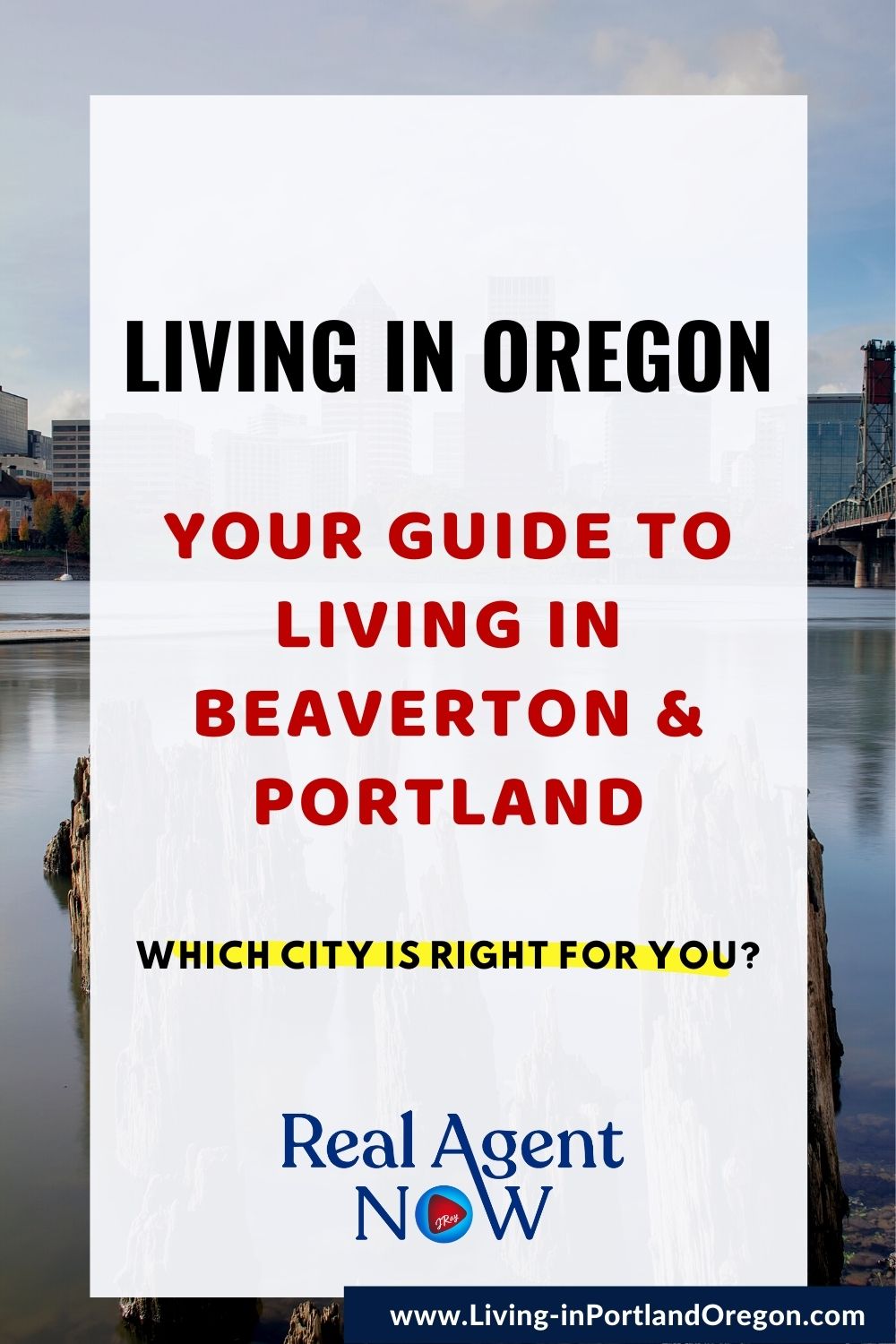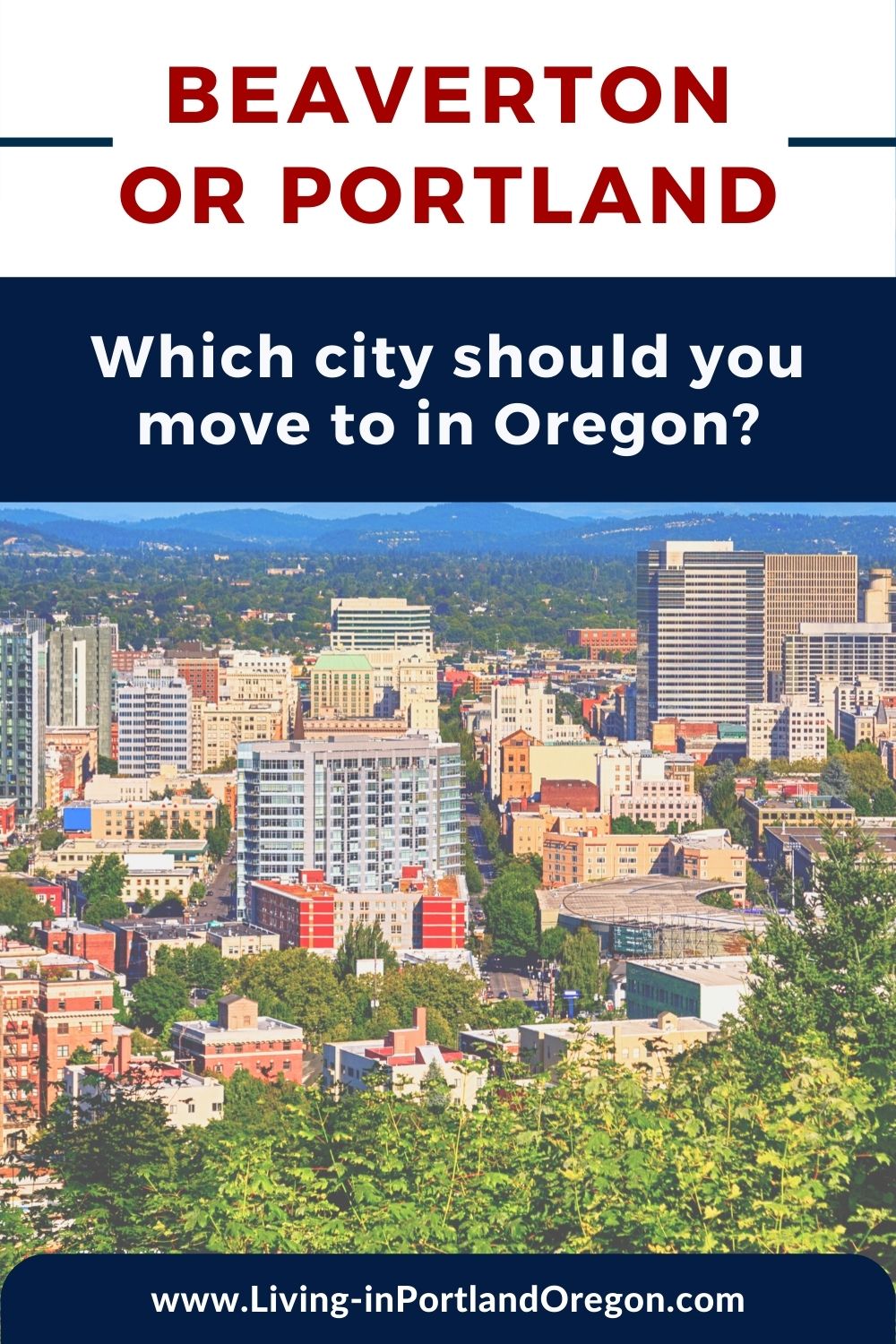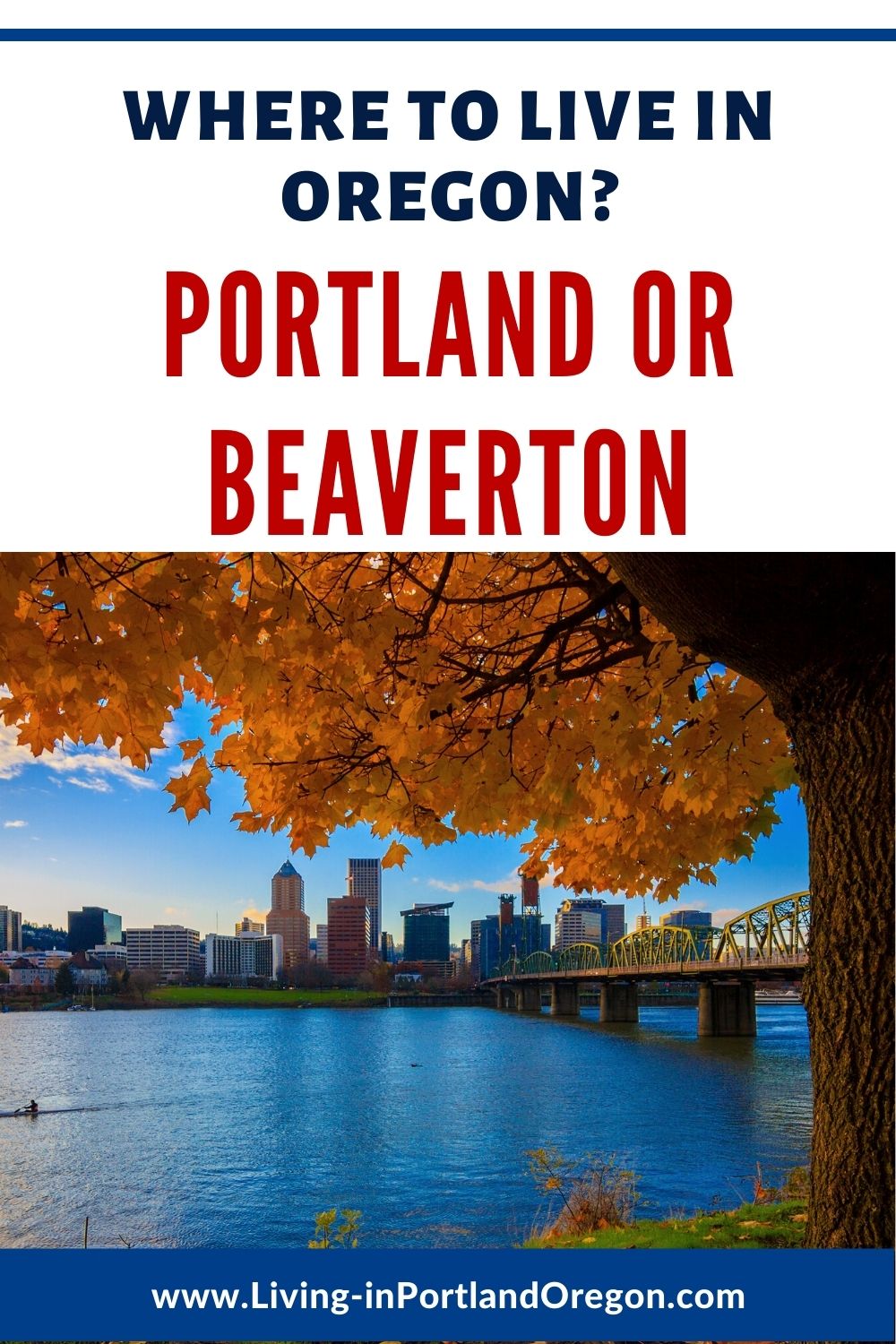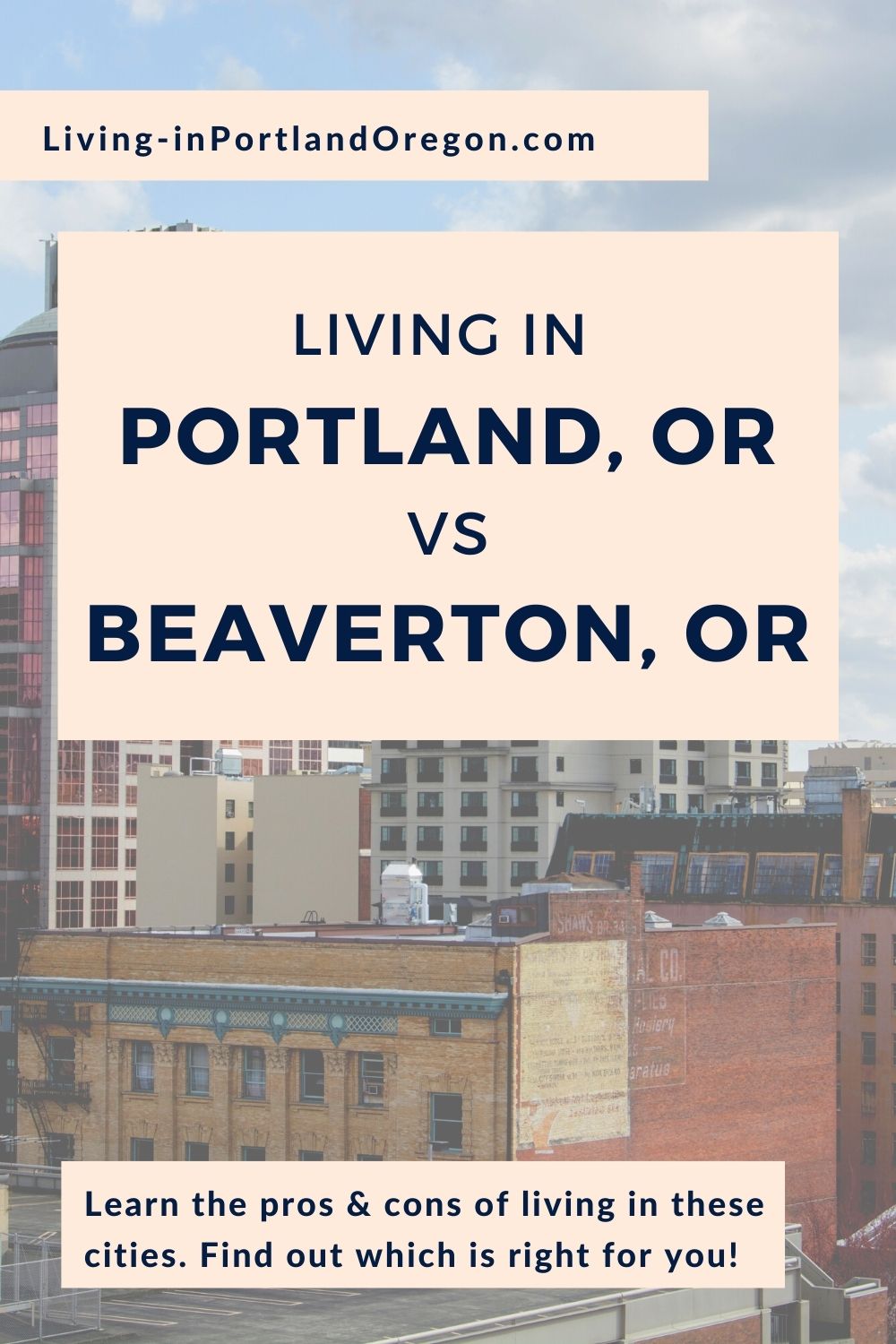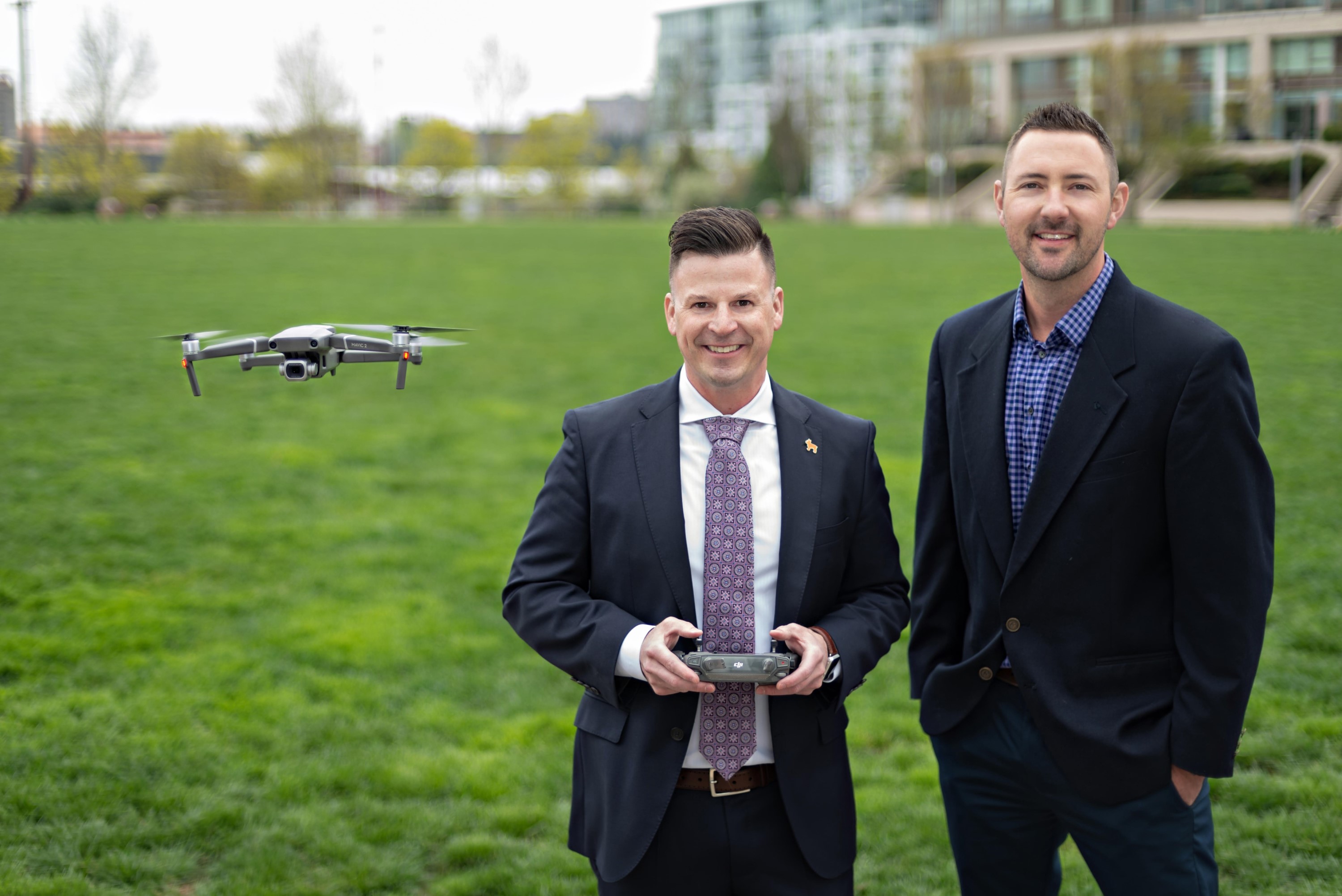 About Real Agent Now Group
Jesse & Jackson are high-touch broker's known for their extensive market knowledge and unmatched devotion to clients. Their success is based almost exclusively on positive referrals. They earn the respect of their clients by working tirelessly on their behalf and by always offering them candid advice. Get to know them better by checking out their Portland and real estate
YOUTUBE CHANNEL
.