Cost of Living in Hillsboro Oregon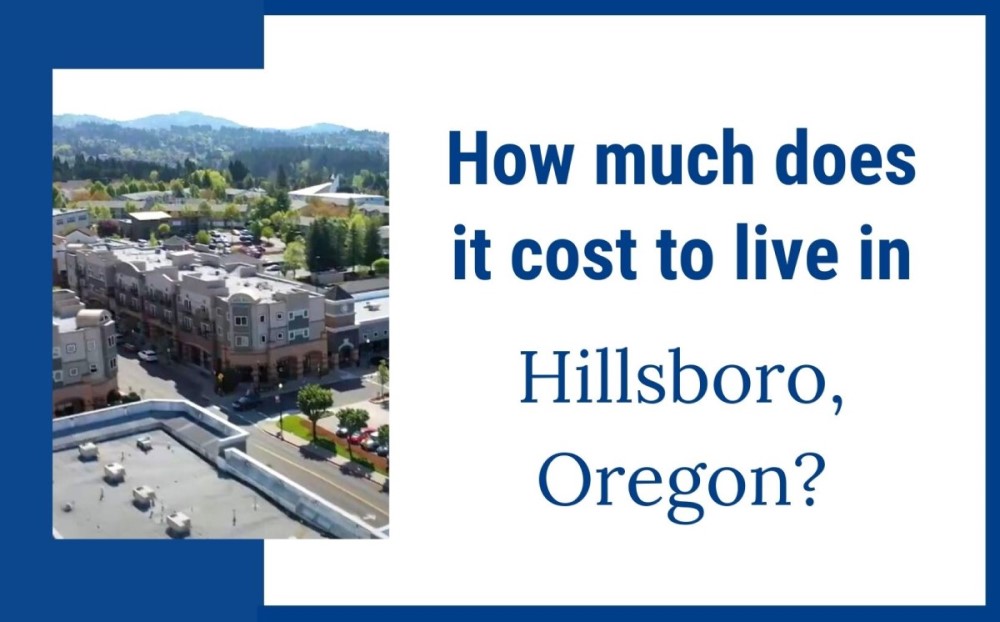 There's no doubt that Hillsboro, Oregon, is one of the fastest-growing areas in the Portland Metro. In fact, it has been ranked one of the most affordable cities in the entire state of Oregon because of the high-paying jobs coupled with low-cost housing. That's enough to make any city popular. So in this post, we'll be discussing the cost of living in Hillsboro, Oregon. We'll cover why it's so affordable, what's going on in the area, and why you might want to live in Hillsboro.
How to evaluate the cost of living in Hillsboro
To do some of this, we're going to be using the national Cost of Living Index.
The Cost of Living Index provides you with the percentage difference in the cost of living between one location and another. The percentage difference is always compared to the United States average which is 100. This is the baseline that all states are marked against. For example, if the cost of living index is 90, it is 10% below the national average or the location it is being compared to if that location is at 100.
Cost of living in Hillsboro, Oregon
Hillsboro has an overall cost of living of 122. So it's a touch above the 100 mark, but this post will address how and why Hillsboro can be both one of the most affordable places to live in the US, but also above the national average.
The Cost of Living Index is based on multiple factors. It includes the cost of healthcare, utilities, housing, groceries, and transportation. For instance, health care costs in Hillsboro are less than the national average at 85 out of 100, and that's because we have a lot of hospitals around this area.
The next bill that comes in lower than the national average is utilities. As you may have heard, Portland has quite a bit of water around. We use a considerable amount of hydroelectricity, so water and electric bills are low at an index rating of 82.7. Hillsboro also has abundant access to high-speed, fiber optic internet that you can get for around $50 a month. So, when it comes to health and utilities, the overall cost of living is underneath the national average.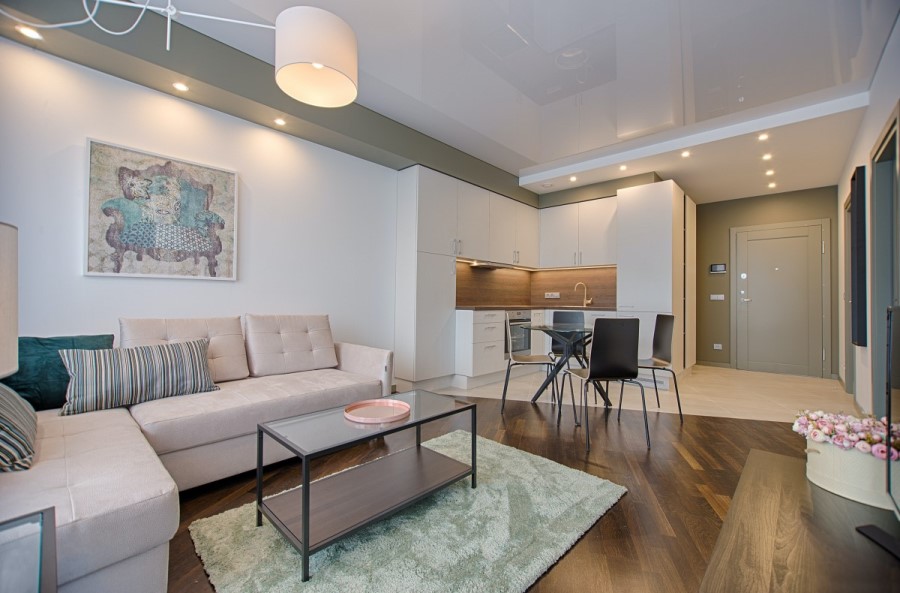 However, when you look at transportation, it's at 122. But why is that? In Hillsboro, you have a hub for a lot of different transportation methods, whether it's the Trimet; our bus transportation, or the MAX; our light rail system. Portland has an extraordinarily efficient transit network with lots of options. We take pride in our transportation system. The Portland Streetcar, for instance, is the most modern in the entire nation. So, upkeep on all that leads to higher cost of living.
Hillsboro needs a strong connection to the Portland transport system because it's also the hub for huge tech companies. Portland's tech corridor or 'Silicon Forest', has a lot of different transportation needs due to the sheer amount of people traveling to and from work in Hillsboro.
The next stop on the Cost of Living Index is the grocery cost, which literally comes in at 108. We're big on organic produce in Portland which puts us just over the national average for grocery costs. Also, stores like New Seasons and Wholefoods are pretty popular here. Next up is cost of housing, and we're going to break that down a little further.
Cost of Housing in Hillsboro
The average house price in America is $230,000, whereas the average cost of a house in Portland is $523,000. The average house in Hillsboro is right around the $530,000 mark. The reason the cost is quite close to Portland is because of where Hillsboro is located in Washington County, you're 6-7 miles from downtown Portland.
We only started to see new housing development in Hillsboro very recently. The Orenco Station area in Hillsboro, however, was developed about 15 years ago. So you see higher than average house prices there.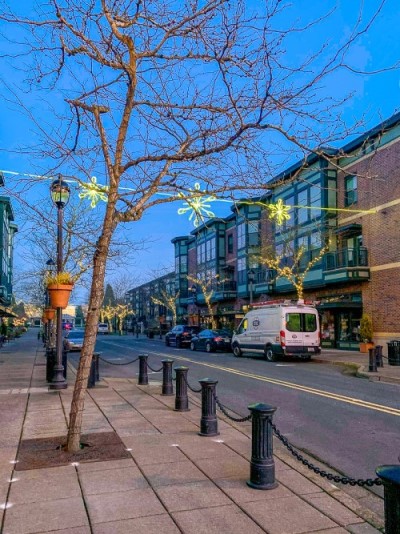 Orenco Station has many larger lots, and you can expect to pay around $500,000 to $600,000 range in this more developed area. But drive right down the street and you can get a resale home that was built in the 1970s, 1980s, OR 1990s, starting at the $400,000 mark.
That covers larger homes in the area, but Hillsboro also has a lot of great townhouses, condos and single-family homes. Condos in Hillsboro start off in a lower $200,000 range. So there's something for everybody. And because of some very walkable communities, we have a lot of people that actually just live in Hillsboro and take the MAX line to work further into town.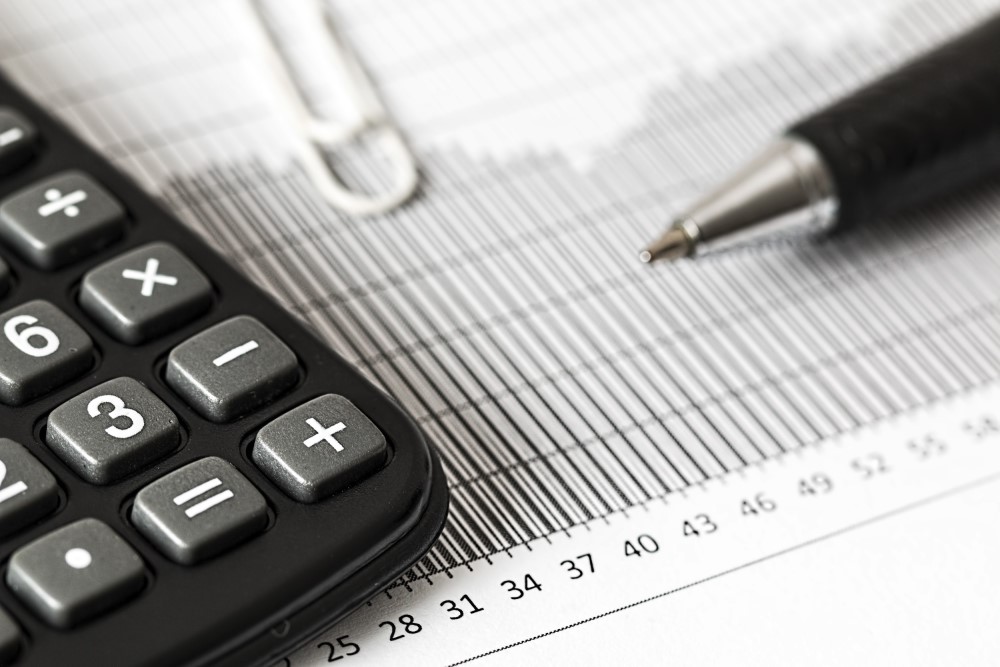 Let's talk about the property taxes in the Hillsboro Oregon area. The property taxes in Hillsboro generally run at about 1% of the property value. There can be a little give and take based on different parameters. For example, let's say you're looking at a one-acre lot, obviously the property tax is going to be a little bit higher.
Or if it's new construction, the baseline on new construction always has a set rate of 1.25%, and that's because there was no set property tax on that bare land the year before. So, they usually just say 1.25% is the baseline, and then they adjust moving forward.
When you move out to Hillsboro or Washington County, the typical traditional resale homes are right at that 1% mark. But if you look at the higher-end markets around say Northeast and lower Southeast Portland in Multnomah County and Lake Oswego in Clackamas County, those houses are top of the line. Sometimes those property taxes are pretty high and over the 1.25% mark. It really depends on which neighborhood you're moving into. But out in Washington County, it's pretty much right around that 1% mark.
Generational Style Homes in Hillsboro
In South Hillsboro, you have some of what are called "generational style homes." This type of home is built to allow multiple generations of people to live together while maintaining independence. Unlike ADUs, these additions are attached to the home. With generational homes, you can live in the house with an in-law, with a nanny, with an adult teenager, or say a kid that's in college but still have entirely separate living spaces. They have their own kitchenette, their own washer and dryer, and their own entryway. So, it's essentially like their own house, but it's attached to your house, which is pretty cool.
The South Hillsboro communities of generational style homes feature brand new construction starting off at the high $600,000 mark. There are a few different development areas. One community that's currently being built is a huge 4,000-unit complex that's going to sprawl all the way from South Hillsboro to Sherwood.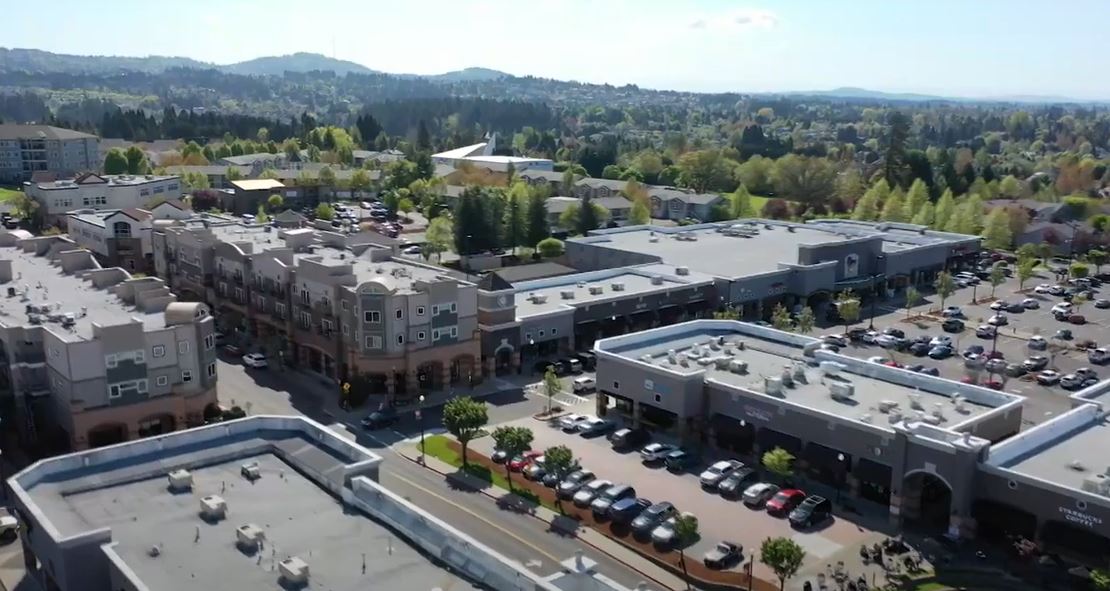 Employment in Hillsboro
As mentioned, Hillsboro is one of the most affordable city's in the entire state of Oregon. This is due to higher median household incomes and great paying jobs. But what and where exactly are those great paying jobs?
Most of the larger companies are in an area of Hillsboro we call "Silicon Forest", because it's a lot like Silicon Valley in the respect that it is a massive tech hub. It offers an absolute ton of great leaders in the tech space, whether it's Tektronix, Airbnb, Intel, Apple, or more. Intel, for example, has three huge campuses. You also have other companies out there like Nike, and there's a Costco and a new Amazon warehouse as well.
If you're looking to move to Hillsboro, there are a lot of great businesses here waiting to hire you. They're almost always recruiting and looking for top-tier talent. If you own a tech company and are planning to start up or move a business, right here is where you want to be for great culture and to actually find employees.
The overall cost of living in Hillsboro, Oregon, is lower than downtown Portland. It's also generally more affordable than living in Multnomah County and you'll find incredible growth out in Hillsboro at the moment.
Thinking About Moving to Hillsboro, OR?
Feel free to reach out to us, give us a call, shoot us the text, send us email, or even send a pigeon carrier. However you want to get a hold of us, we've got your back with moving to the Portland Metro.
Need help moving to Portland OR?
If you're thinking about moving to Portland OR, we can help you find your perfect home in the right neighborhood for you. If you have questions about moving to Portland, feel free to call, text, or email Jackson Wilkey or Jesse Dau.
P.S. Join your local peers!
Join our active Facebook group to get to know the city & the real estate market better
Or message us to day with your questions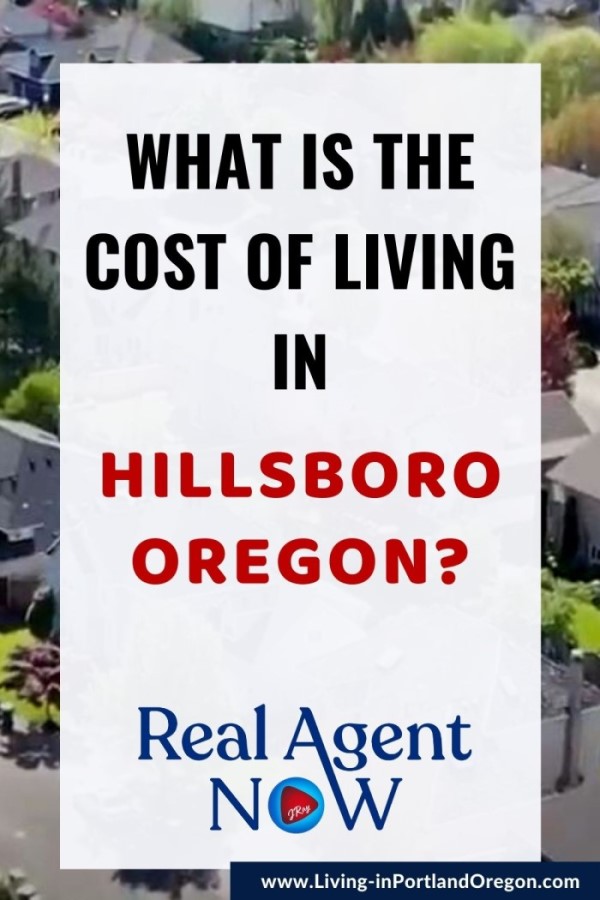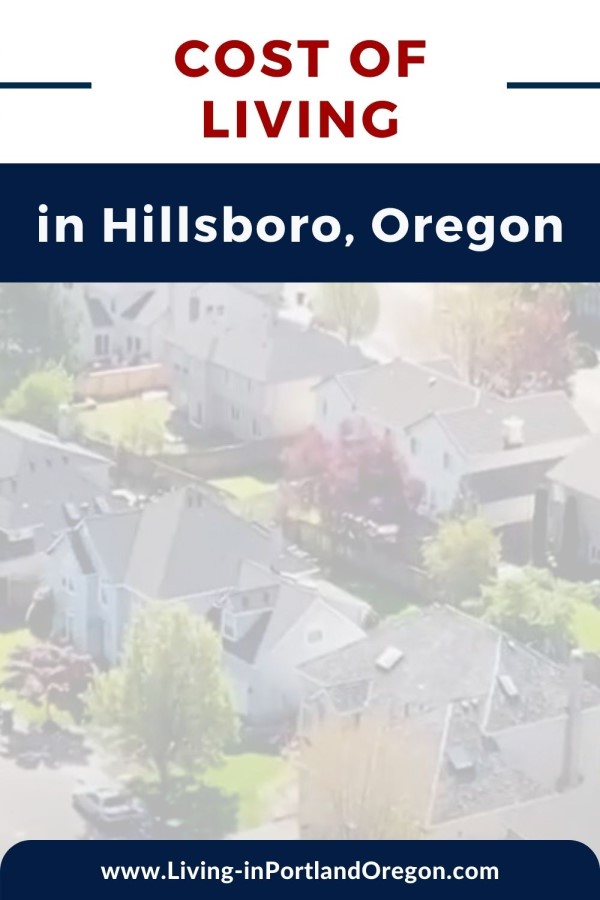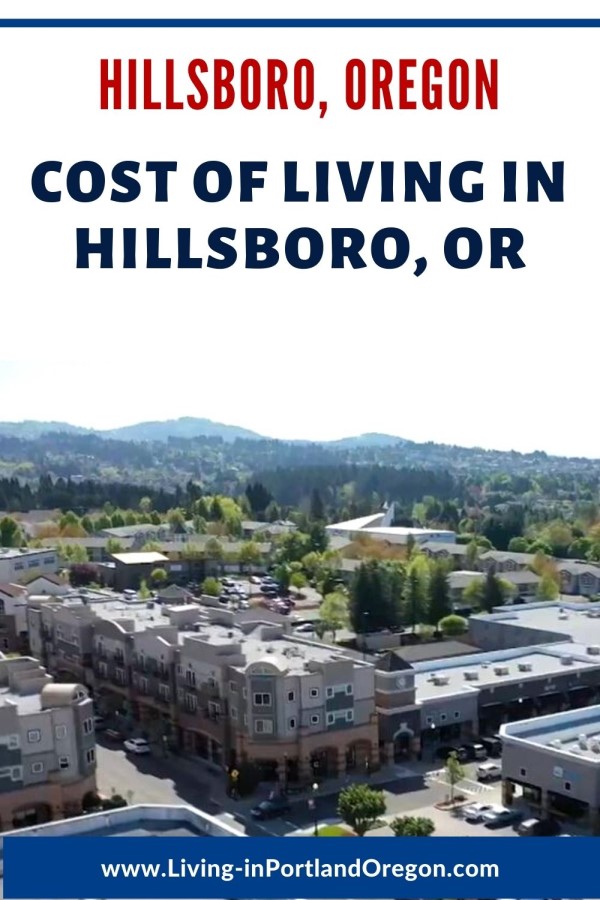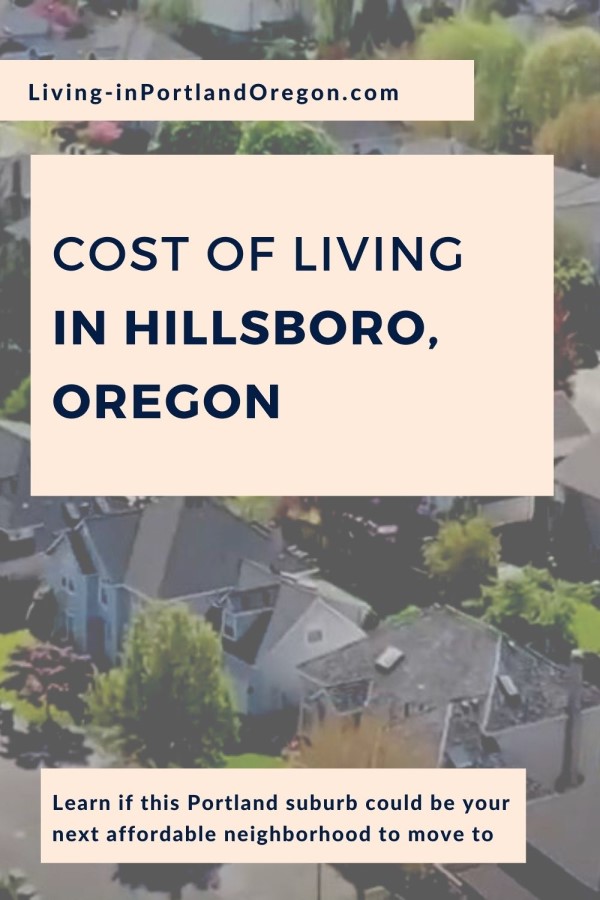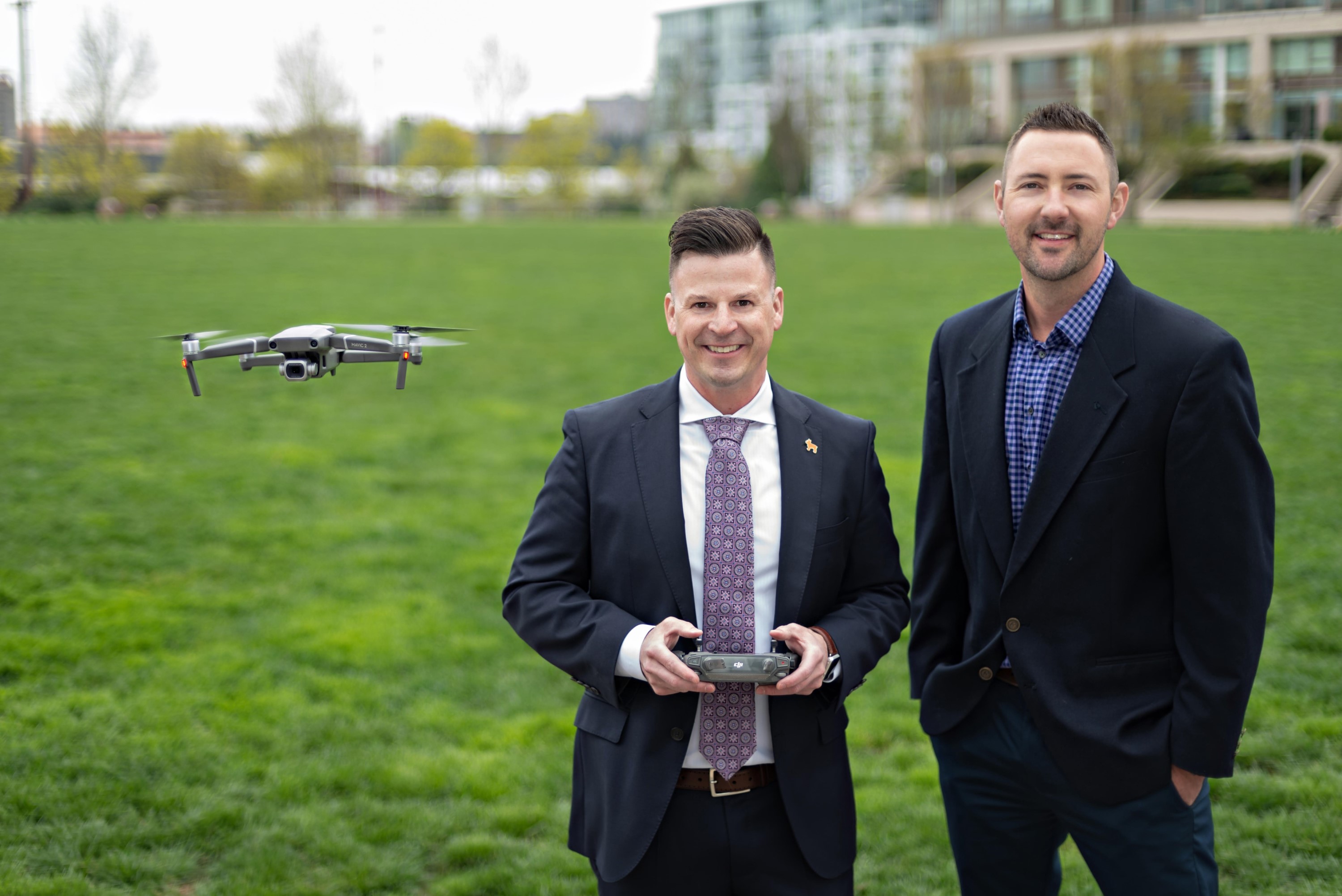 About Real Agent Now Group
Jesse & Jackson are high-touch broker's known for their extensive market knowledge and unmatched devotion to clients.
Their success is based almost exclusively on positive referrals. They earn the respect of their clients by working tirelessly on their behalf and by always offering them candid advice.
Get to know them better by checking out their Portland and real estate YOUTUBE CHANNEL.