9 Best Portland Oregon Suburbs to live in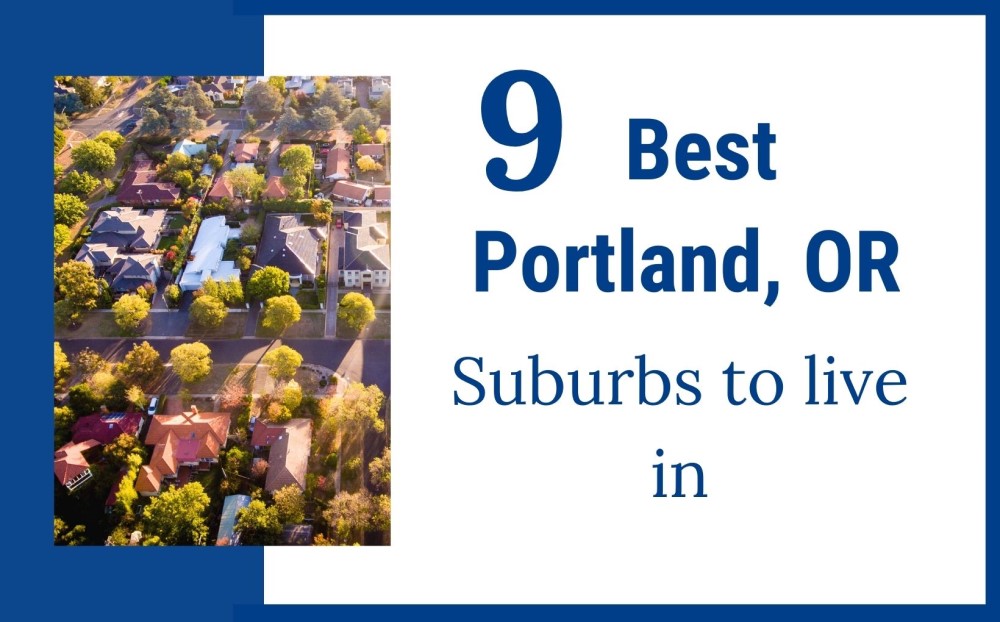 In Portland, Oregon, you have spectacular downtown living, you have the quirky neighborhoods in Northeast Portland, Southeast Portland, Southwest Portland, and you even have North Portland a.k.a "the fifth quadrant." The latter being weirdly confusing, but that's something we cover in another post. However, as awesome as all of those areas are, they're not the ones we're here to talk about today.
No no, today we talk about the 9 best Portland Oregon suburbs some of the best places to live in, including the best Portland suburbs in general, the best Portland suburbs for families, and the most affordable Portland suburbs.
Hillsboro
To kick off the 9 best Portland, Oregon, suburbs to live in, we're going to go to our farthest West suburb; Hillsboro, Oregon. This is an area that is absolutely exploding at the moment, partly because, that's where all of the big tech companies are located.
The reasons that these big companies are moving to Hillsboro is because of an established tech structure as well as an abundance of available land. Giant tech companies like Intel and Xerox made their home in Hillsboro some time ago due to the vast expanse of flat land. More recently, other tech conglomerates like Apple, Amazon Web Services, Airbnb, Google, and many more have followed suit. In addition to these, you even have Nike's World Headquarters–which could almost be its own city–hanging out nearby.
As the area continues to expand, so do the housing developments. These are some of the most gorgeous and well-made newbuilds you'll see across the nation, and they're going for outstanding prices. Renowned developers like Toll Brothers are constructing these stunning fortresses. Hillsboro has actually been ranked the number one most affordable city to live in because of the high paying jobs and the low house prices.
As well as the newer, larger homes, you're going to find a lot of townhomes in Hillsboro. You'll also find a lot of great schools, green parks, and tons of great employment opportunities. And, well, you're only 45 minutes away from the Oregon Coast–which is a pretty killer spot for a day trip or a staycation. Contact us for a virtual tour of top homes in Hillsboro.
Oregon City
So number eight on the list is where our team broker, Jay Ray a.k.a Jesse Ray Dau, was born and raised. So, even though this is the furthest out from the city of Portland, we have a ton of knowledge on the subject of Oregon City.
Oregon City is both the first establishment west of the Rocky Mountains and the end of the Oregon Trail. So if you're kind of a history buff, this is where you want to be. It's full of unique features, for example, to get to this tiny little funky town, you pop over the historic Arch Bridge which canopies the Willamette River. After you get over the bridge, you go up a hill to where all of the residential real estate is–so this is also an area with rad views as well.

There's a brand new football stadium in Oregon City and a lot of new construction. You're literally 13 miles South as the crow flies from downtown Portland. So, if you like a small-town vibe and tons of space, there's definitely a good opportunity to find a bigger, affordable home in Oregon City.
Milwaukee
Number seven on the list of Portland's best suburbs is probably one of the sneakiest suburbs of the Portland Metro area. Tucked away next to inner SouthEast Portland, Milwaukee is a tricky one to find. If you don't already know about it, it'll be one of those places that you only uncover after a few years of living in Portland.
It is centrally located; just six miles south of Downtown Portland, North of Lake Oswego, and right by a couple of our favorite inner SE PDX haunts: East Moreland and Sellwood Moreland. It'll take you only 13-15 minutes to get to Downtown Portland from Milwaukee. However, living in Milwaukee has its own cool downtown vibe with independent boutique shops, restaurants, coffee shops, and bars.
It's an old logging town that was home to some of the earliest settlers in the area. So, it has a good amount of historical culture carved into it.
An extra-green Portland location, parts of Milwaukee run right next to the Willamette River and Kellog Creek. There are parks everywhere and it's very safe. This is probably one of the most affordable places this close to Downtown Portland. With all these attributes, we're seeing a lot of growth in Milwaukee. So, if you want suburban living close to Downtown Portland, Milwaukee is an area you might want to check out.
Tualatin
Number six on our 9 best Portland Oregon suburb list is Tualatin. This is an old railroad town established in the 1900s. Up until 1985, there was really nothing going on in this spot. In 1985, the Walton Commons was built; a 3-acre manmade Lake. It's not so much a lake that you swim in, but it's surrounded by shops, restaurants, bars, and taphouse brewpubs. So, Tualatin has a really great scene with lots going on. We're seeing a lot of young professionals move into this area because the affordability is there, you're literally right next to Interstate 5, so you can head north or south in no time at all.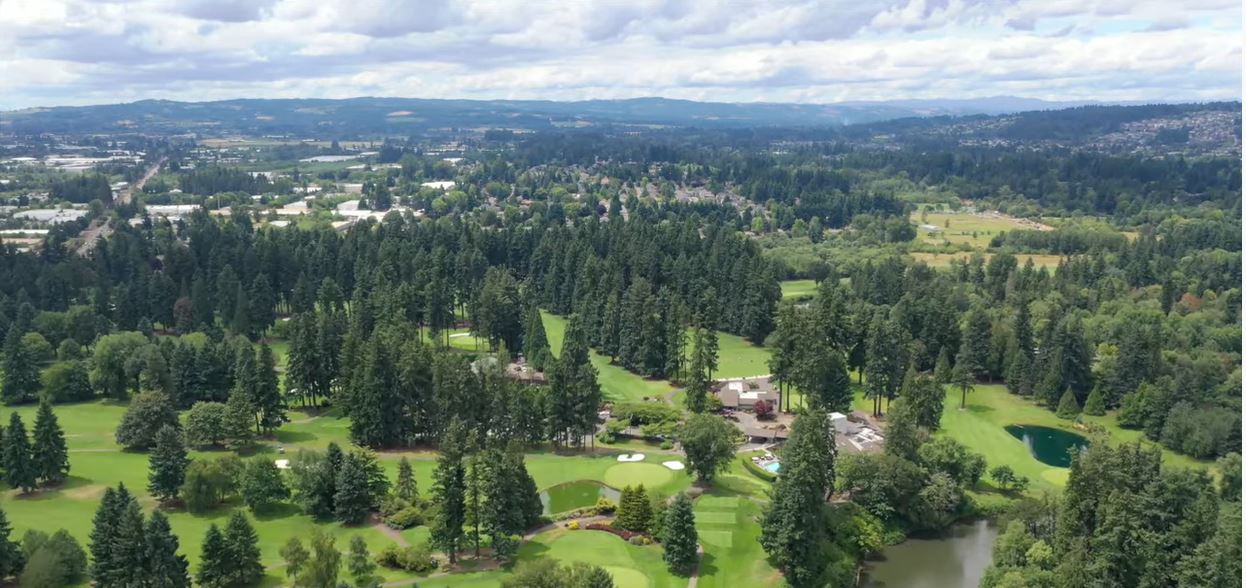 You have a bunch of parks, nature, and well-established trees here. The 70s-80s neighborhoods here have homes with huge yards, and many have four bedrooms as well. They also have trails leading in and out of them!
You also have Cabela's and a lot of those bigger name stores, too. You're right next to Bridgeport Village, which is gaining an amazing amount of traction right now due to it having tons to do for the whole family. Tualatin is an incredible area and it's close to everything. Drop us a line and we can give you a better idea if Tualatin would be good for you.
Tigard
Tigard is Tualatin's neighbor just to the Northwest. The two spots are so close that it's easy to blur the lines. You'll find a lot of similarities between each place. Much like Tualatin, Tigard has a downtown scene, but most of your residential areas are a little bit away from the downtown area. The majority of Tigard living is going to be up to the Northwest of downtown, up Bull Mountain or down on the other side of Bull Mountain.
Tigard has parks, restaurants, lots of families, and it's really just a great place to live. As popularity for the area grows, there's a lot of new construction being built around Bull Mountain. One huge benefit of living in Tigard is that they have some of the best sports leagues. If you have young kiddos in sports, the Tigard soccer leagues are really amazing. On that point, they're super into their youth programs and they do a great job with them.
Like Tualatin, Tigard is close to Bridgeport Village which has around 200 shops, family-friendly restaurants, an IMAX theater, shops galore, and plenty of kids' play structures. As well as that, Tigard has a lot of parks, skate parks, basketball courts, baseball fields, and more. It's a really family-driven area, but you'll see retirees in there too because it has a mix of what Tualatin has with some of those older, quieter neighborhoods as well.
If you're going to be working in the Southwest side of town, in Beaverton or Hillsborough, but don't want to live over there, Tigard is the spot to be
Clackamas
Number four on the list, and we're going to go over to the east to visit Clackamas. One of the main things about this area is that people here really enjoy the outdoors and fishing. You're right on the Clackamas River there, so there's a lot of steelhead fishing and salmon fishing taking place.
Clackamas also has a new town center with a completely renovated mall. It's one of the biggest malls in the state of Oregon. This place has literally everything you need from REI to restaurants to movie theaters.
Clackamas is also in Clackamas County, where the property tax is a little more affordable. You'll find lots of bigger homes here, some with stunning views from the hillsides in the area.
Beaverton
Number three on the list is Beaverton–home of the awe-inspiring Nike World Headquarters. Beaverton is a big place, and it's also very quiet. When you think about downtown Beaverton, there's really no housing there. It's starting to grow with some apartments and other new buildings, but the majority of the living is going to be to the South, West, or up towards the North of downtown Beaverton.
The west side of Beaverton has a large shopping mall structure with over 60 shops, restaurants, and bars. One particular favorite of ours is Growlers, a brewpub with over 45 different Brewskies on tap at all times.
Beaverton is a safe, super family-friendly place close to Portland's "Silicon Forest" where you'll find an astonishing amount of tech jobs with big names like Apple and Intel. There are really great schools here, including a brand new high school. Head to central Beaverton and you'll find very affordable massive split-level mid-century homes.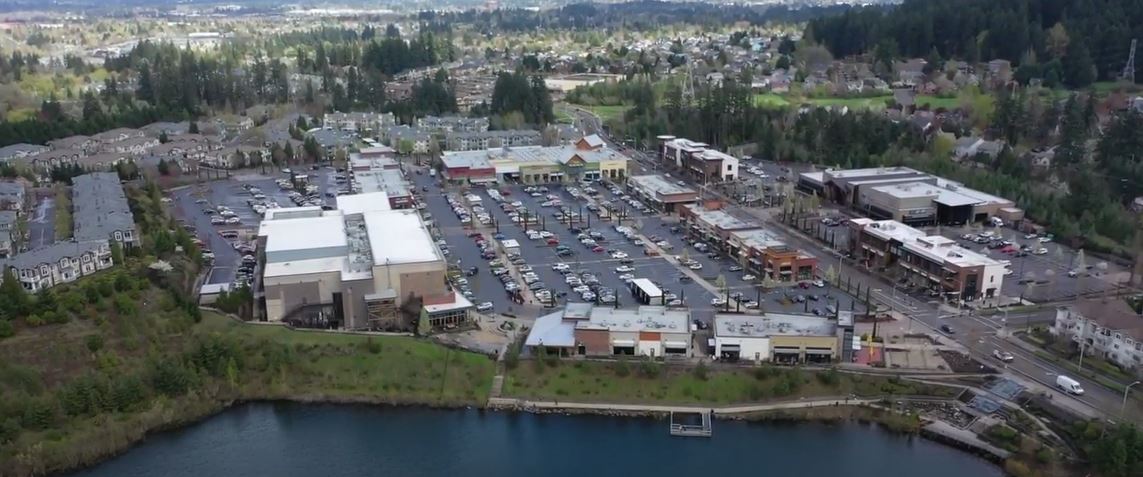 West Linn
Number two on the list is West Linn. West Linn is where our go-to loan aficionado, Addison Nett grew up. So, we've got the inside scoop on this spot too.
West Linn runs right down the west side of the Willamette River and has some unbelievably gorgeous parks, green areas, waterfalls, and yearly displays of dazzling wildflowers. The downtown scene is a small strip of shops and a selection of easy-eating restaurants. You'll also find a lot of fun learning centers for kids and adults, including a community music center and ballet theatre.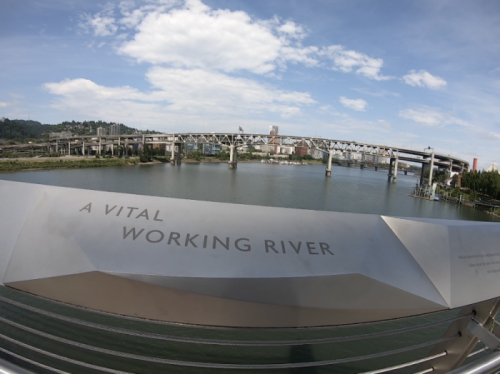 On the southern edge of Lake Oswego, West Linn offers tons of hillside living with absolutely stunning views. And, it's where you can get more affordable homes. You're really close to Lake Oswego, but you really are going to get way more house for your money. It's not uncommon to find 6-bedroom homes here with 360-degree views including Mount Hood and Downtown Portland. It is really spectacular.
So, if you're looking for a larger, affordable home that's both surrounded by nature and close to Downtown Portland, check out West Linn.
Lake Oswego
And that brings us to our number one Portland suburb, which is the oh-so stunning Lake Oswego. It's truly an amazing place. This is actual lake living with golf course communities, top schools, and a quaint downtown scene with independent boutique shops and restaurants. You're definitely going to be paying a premium Lake Oswego, but it is worth every penny if you can.
BONUS Suburb!
Our bonus suburb, Happy Valley, Oregon is great if you want the most affordability period. It's literally like Pleasantville, with gorgeous views and huge houses for a fraction of the cost that you'll pay in Lake Oswego or Downtown Portland. You can get into a 4 to 5-bedroom, 3000 square foot home starting in the 500s.
In Happy Valley, you're in the Southeast part of town. So, inner Southeast, Portland's going to be the closest to you. If you're going to be driving out to Hillsboro or Beaverton for work, Happy Valley is probably going to be way too far. If you're working in downtown Portland, it's going to be a stretch at 30 minutes or so, away. Having said that, it does have easy access to the max station that will run you right into Downtown.
Need help moving to Portland OR?
If you're thinking about moving to Portland OR, we can help you find your perfect home in the right neighborhood for you. If you have questions about moving to Portland, feel free to call, text, or email Jackson Wilkey or Jesse Dau.
P.S. Join your local peers!
Join our active Facebook group to get to know the city & the real estate market better
Or message us to day with your questions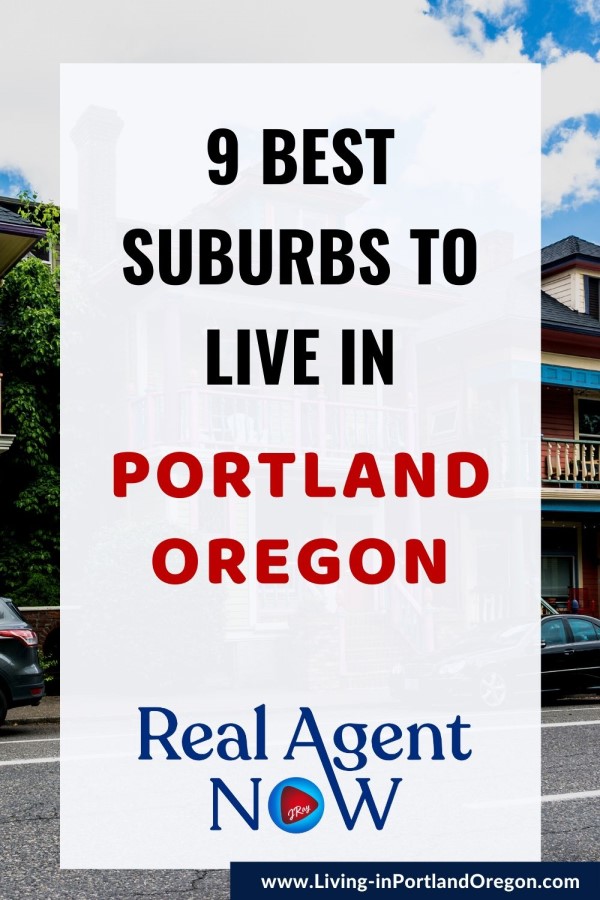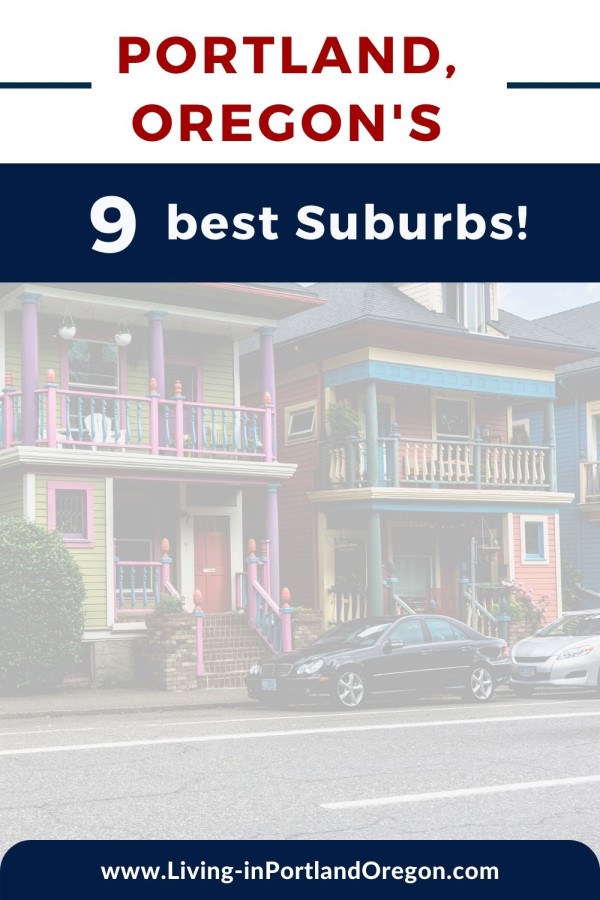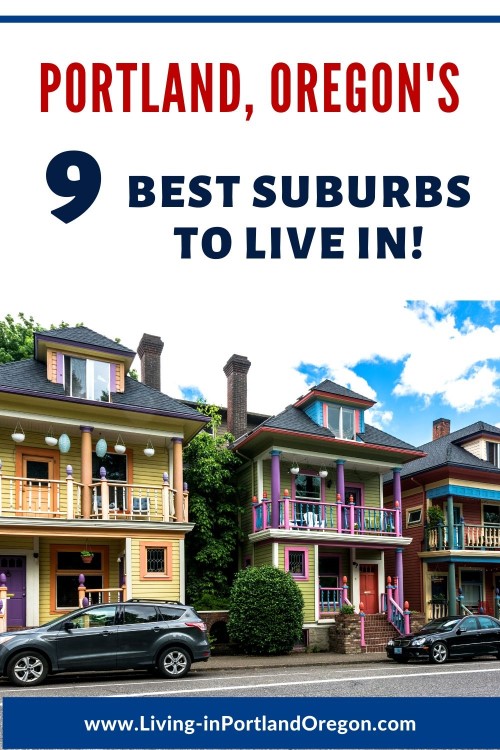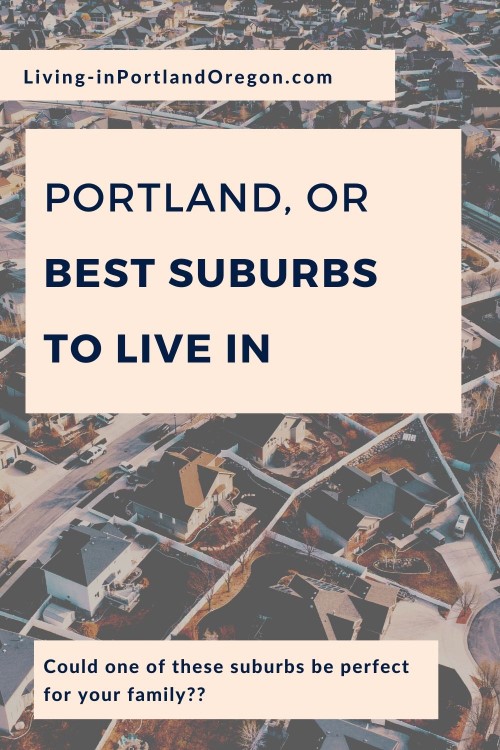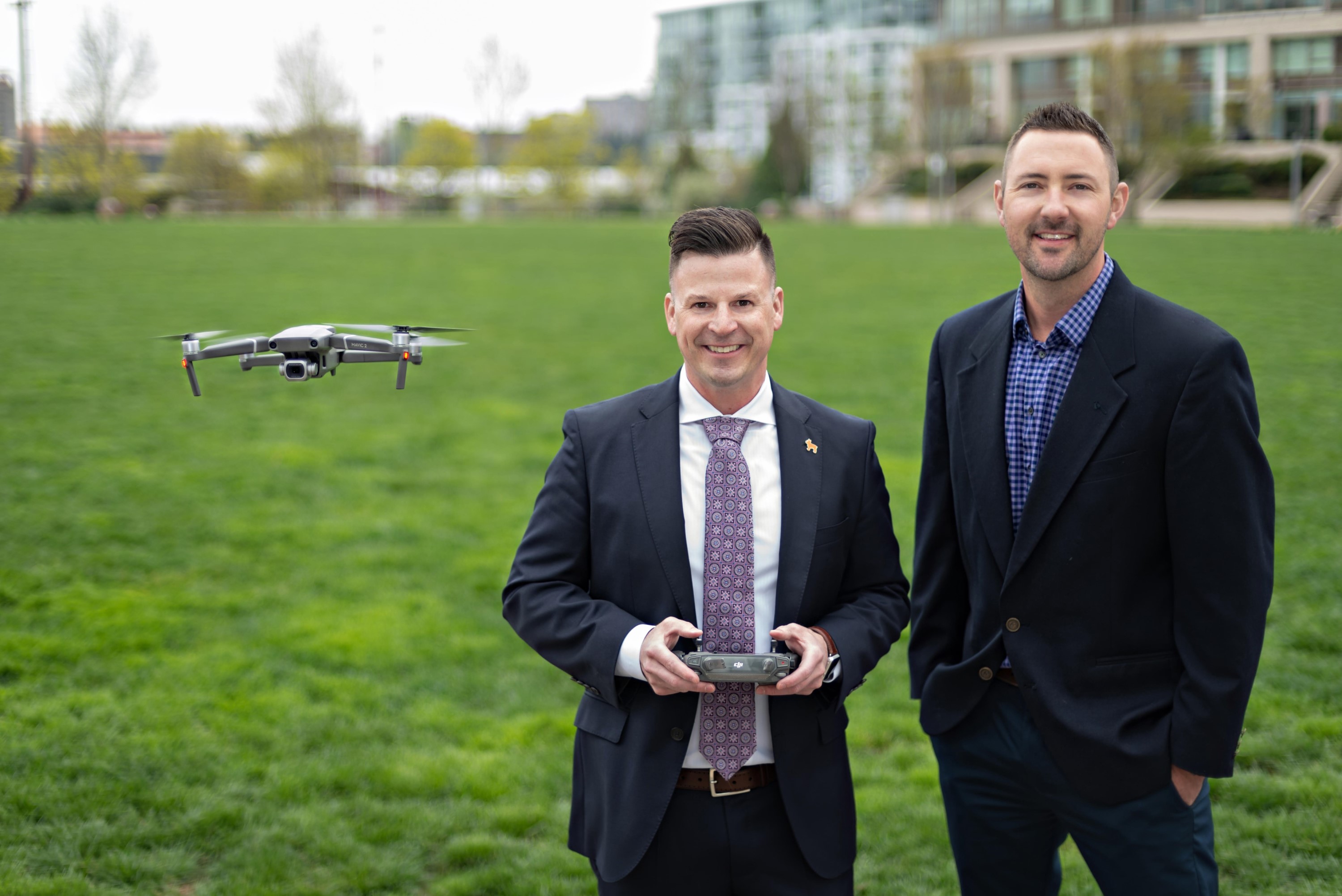 About Real Agent Now Group
Jesse & Jackson are high-touch broker's known for their extensive market knowledge and unmatched devotion to clients.
Their success is based almost exclusively on positive referrals. They earn the respect of their clients by working tirelessly on their behalf and by always offering them candid advice.
Get to know them better by checking out their Portland and real estate YOUTUBE CHANNEL.