Tualatin Oregon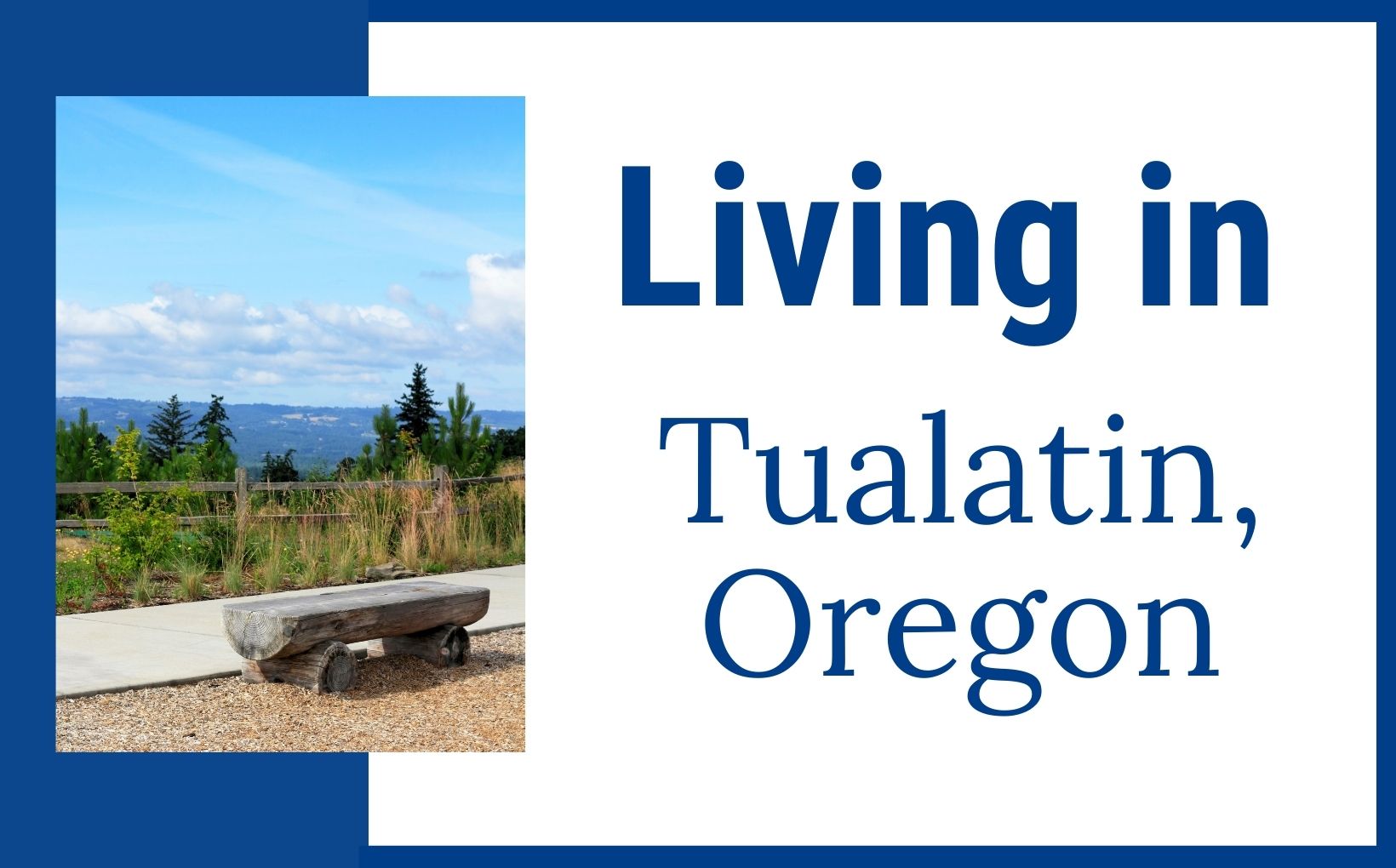 If you've been considering moving to Portland, Oregon, and you're looking for a safe environment with more bang for your buck, Tualatin is a great place to look. According to a study conducted by the City of Tualatin, Oregon, an astounding 94% of Tualatin residents rated the quality of life in Tualatin as either "excellent" or "good."
Located in Washington County of Oregon, Tualatin is 12 miles Southwest and a 15 to 20-minute drive from downtown Portland. Being in a fairly centralized location, the city has great accessibility to main points of interest, such as the epic trails of our prized Mount Hood and some of Oregon's most serene beaches.
Tualatin is both aesthetically and consciously very green. With 75,000 trees planted in Tualatin in 2018 alone, the city is often recognized as particularly environmentally-conscious. Tualitan even holds a Tree City USA designation from the National Arbor Day Foundation for maintaining an exceptionally green canopy.
The clean streets and an abundance of perfectly manicured yards in Tualatin demonstrate the level of pride-of-ownership here. There are so many beautiful homes in Tualatin for a lot less than some areas in the Portland Metro, and a lot of them also stand on large plots of land.
Living in Tualatin, Oregon
Southwest Portland Metro
There is so much to do in Tualatin, it also has lower crime rates and many safer areas, away from traffic, for kids to play in too. So, if you're looking for a beautifully-kept, conveniently located place to live and raise a family, you can't go wrong with Tualatin, Oregon.
Here is information you should know about living in Tualatin, Oregon if you're considering buying a home in Portland Metro.
Tualatin's Economy
Tualatin has a robust local economy with five major industries, including Healthcare, Professional Services, Printing, Food Processing & Distribution, and Manufacturing. Tualatin employs around 25,000 people, and the unemployment rate of 3.5% is 0.4% lower than the national average.
Cost of Living in Tualatin
Overall, Tualatin, Oregon, is less than 1% more expensive than Portland, Oregon–with the median home value being the largest contributor to this difference. The homes in Tualatin do tend to be larger, newer, and more land-wealthy than some of their Portland counterparts. But even that cost is not too much a difference from Portland's cost of homes, with only a $37,000 difference.
Weather & Climate
Due to the amount of rain in the area, along with exceptionally fertile soil, Tualatin is very green. The city has an average of 141 sunny days and 147 days rainy days per year. And as we mentioned above, the city has planted so many trees that it's known as a Tree City USA.
Voting in Tualatin
When it comes to politics in Tualatin, our data comes from Washington County, where Tualatin is located. Washington County has voted left for the last five presidential elections.
Population of Tualatin
Throughout the last ten years, the City of Tualatin has been one of the fastest-growing cities in Oregon. With over 27,000 residents, the city is still quite small when compared to Beaverton and Lake Oswego. However there has been significant growth in the area. The median income in Tualatin is $72,590.
Transportation
Tualatin has easy access to major freeways, trains, and buses. The city also has its own shuttle for major work destinations around the area. Across the board, the average work commute time for Tualatin is 23 minutes. Comparably to Portland, transportation costs are slightly higher, however that's due to Portland having greater needs for public transportation.
Real Estate in Tualatin
The median home value in Tualatin is $365,700. The median home value of Portland as a whole is $574,400. The houses in Tualatin are generally larger and newer than in most areas of inner Portland, making their value much higher for home buyers.
Tualatin Schools
The education system in Tualatin is one of Oregon's finest. In 2011, the Center for American Progress stated that the Tigard-Tualatin School District had one of the highest returns on educational investment across the state of Oregon. 75% of Tualatin schools have an A rating from niche.com, and Tualatin's K-12 graduation rate is a solid 90.5%. Student achievement in math, science, and reading consistently surpasses the rest of Oregon.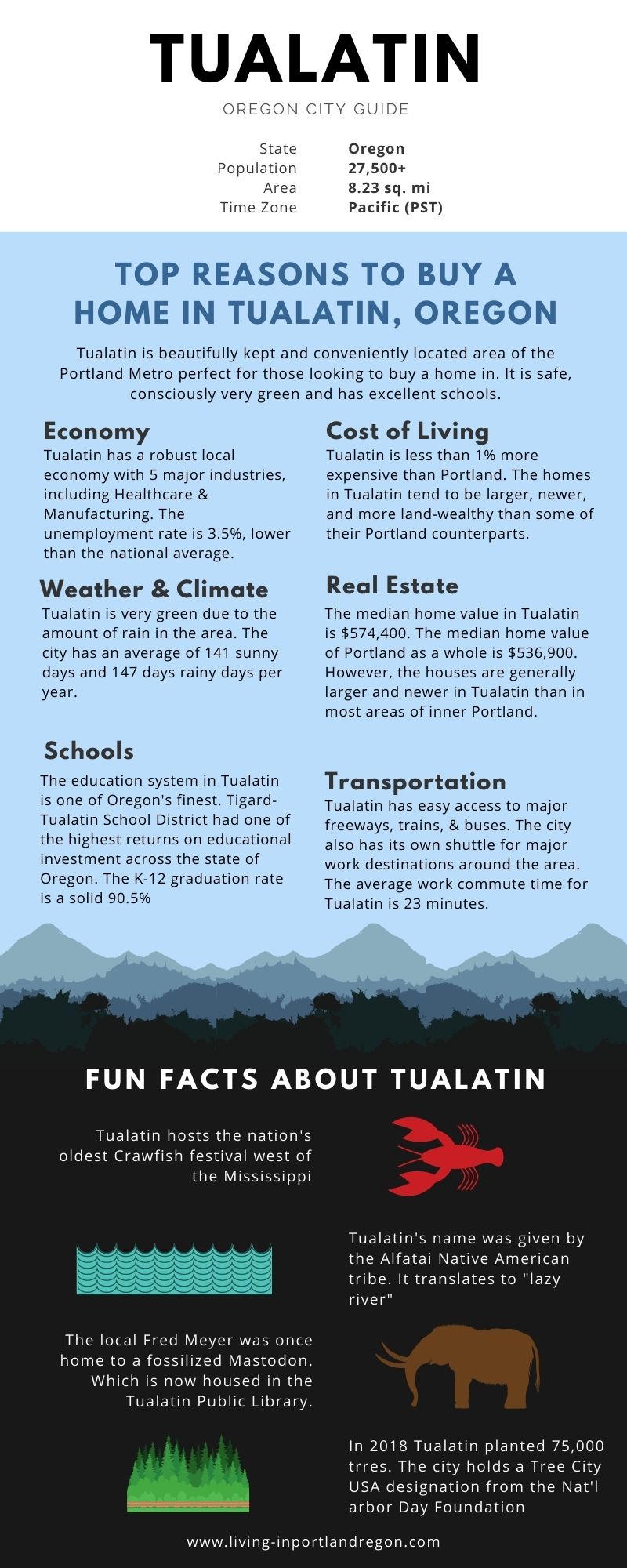 Recreation
The City of Tualatin has a whopping 200 acres of parks and green spaces. And, if you have an event, you can rent out large seated areas in many Tualatin parks. Space rental can be done via the Tualatin Hills Parks and Recreation Department for as little as $20 an hour.
Tualatin parks have a selection of places to hang out, including tennis courts, basketball courts, skate parks, swings, and baseball fields. Many parks that line the Tualatin River, like Cook's Park for instance, offer equipment for traversing the river. You can rent equipment such as stand-up paddleboards, canoes, and kayaks for $35-$45 for 4 hours. Equipment rental is available from 9 am to 6 pm from Memorial Day weekend through to Labor Day, and each comes with the necessary gear. So, all in all, a pretty cool spot for outdoor recreation.
In addition to its sprawling parks, Tualatin has a Country Club that offers memberships starting at $150 a month. With a membership, you get to use their driving range, huge pool, their stunning golf course (at a discounted rate), and can also attend events at the club.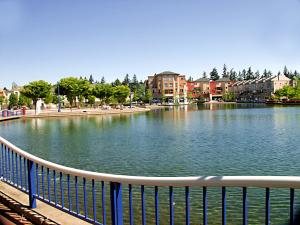 Image credit: https://www.tualatinoregon.gov/recreation/tualatin-lake-commons
Events
Tualatin is home to some pretty fantastic festivals and events. In 2009, the Tualatin Giant Pumpkin Regatta on the Lake at the Commons was named the best festival in Oregon.
Interestingly, Tualatin also hosts the nation's oldest Crawfish Festival west of the Mississippi River–much to the jealousy of some Louisiana residents. Back in 1961, singer Tennessee Ernie Ford dubbed the Tualatin Crawfish Festival, "the only crawfish festival in the world." At around the same time, Breaux Bridge, Louisiana, was named the "Crawfish Capital of the World" by the state legislature. This led to a long rivalry between the two, and in 1976, Louisiana resident and self-proclaimed "Voodoo Queen" Shelby Davis placed a curse on the Tualatin festival. Which, judging by the numbers, appears to have only made the Tualatin festival even better.
About Tualatin, Oregon
Southwest Portland Metro
The city's name was taken from the Tualatin River. The river runs through the northern part of Tualatin and into the Willamette River, which runs through Portland. It got its name from the Alfalati Native American tribe, who lived in the Tualatin Valley and surrounding areas. The name translates to "lazy river." It was also often referred to by early settlers as the "Quality River," but ultimately kept the name given by the Alfalati tribe.
Formerly one of the area's most prominent farming regions, it has been said that Tualatin led to the popularity of central Portland. The reason for this hypothesis is that there was once a "plank road" leading from Tualatin Valley into central Portland. The road was built in 1856, and it was literally made out of planks of wood.
Bridgeport Village
In the 1850s, before being known as Tualatin, the city was named "Galbreath" after its founder, Samuel Galbreath. When Galbreath built the first bridge over the Tualatin River in 1853, the town became known as "Bridgeport."
Bridgeport Village is a shopping and entertainment area that was designed to look and feel like an open-air European shopping area. It plays host to an IMax theatre, and plenty of name-brand stores such as Banana Republic, Madewell, Urban Outfitters, and Free People. You'll even find a true Portland favorite there; Tender Loving Empire (TLE). Tender Loving Empire is a chain of small-batch stores featuring stunning artwork, jewelry, and other artistic collections from local Portland artists. Fascinatingly, Tender Loving Empire started as an indie record label located in downtown Portland.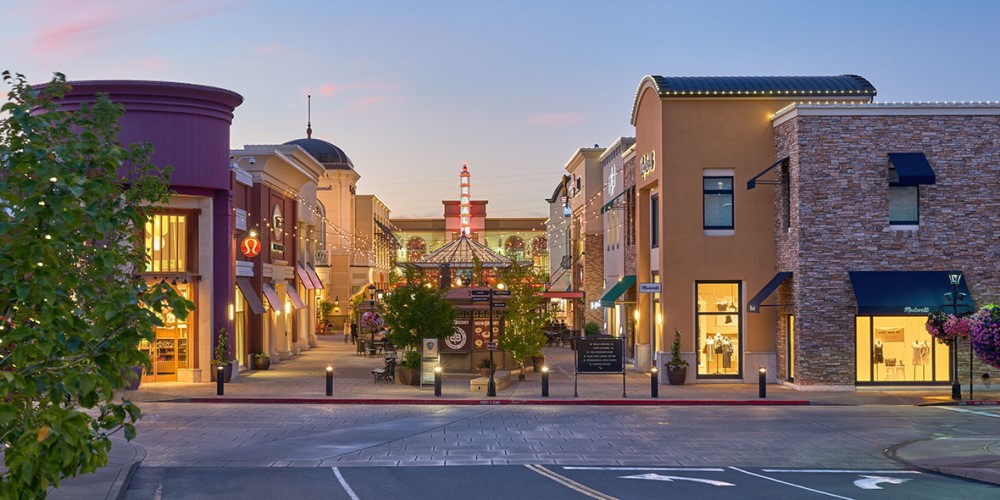 Image credit: https://www.bridgeport-village.com/about-us/
Interesting facts about Tualatin, Oregon
Southwest Portland Metro
The local Fred Meyer in Tualatin has an interesting backstory. Its car parking lot used to be home to a fossilized Mastodon, which was excavated in 1962 and is now in the lobby of the Tualatin Public Library. The bones were those of a female mastodon, measuring 8 feet tall and 12 feet long.
But how did she get there? Well, known as one of the largest named floods on earth in the last 2 million years, the Missoula Floods (also known as the Bretz Floods) ran through Tualatin. In 1923, J. Harlan Bretz hypothesized that this enormous ice-age flood had carried huge boulders (and, apparently, a female Mastodon) from the glaciers of Montana into the Willamette Valley. People didn't believe Bretz at first, because he said that the boulders must have been encased in large amounts of ice in order to travel so far. His theory, however, is now widely accepted as the logical explanation for the boulders that line the Tualatin River.
In 1902, a local farmer named Ellis Hughes found the Willamette meteorite in the woods about two miles off the Tualatin River from West Linn. With the help of his wife and son, Hughes spent nearly three months, inching this 15-ton meteorite to his property, which was half a mile away. Once they managed to haul it all the way home, they started to charge the public 25 cents each to see it. After being confiscated from Hughes, the meteorite eventually settled in the New York Observatory, where it stands today.
Reach out to us if you have any questions about buying or selling a home in Tualatin, Oregon. We are happy to answer them. We're available day and night, because we absolutely love what we do and we want to help people find the best fit when moving to Oregon or Washington.
Need help moving to Portland?
If you're thinking about moving to Portland, OR, we can help you find your perfect home in the right neighborhood for you. If you have questions about moving to Portland, feel free to call, text, or email Jackson Wilkey or Jesse Dau.
P.S. Join your local peers!
Join our active Facebook group to get to know the city & the real estate market better
Or message us to day with your questions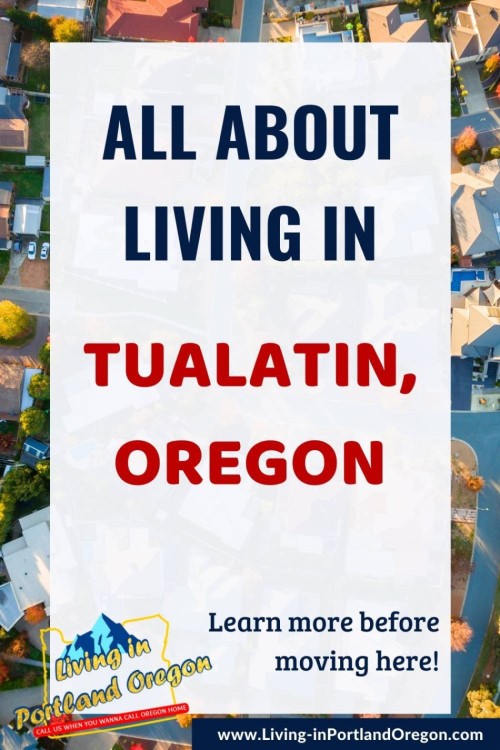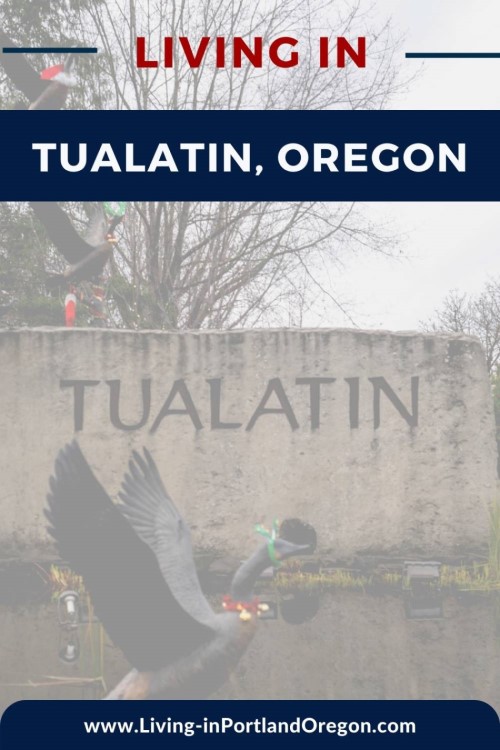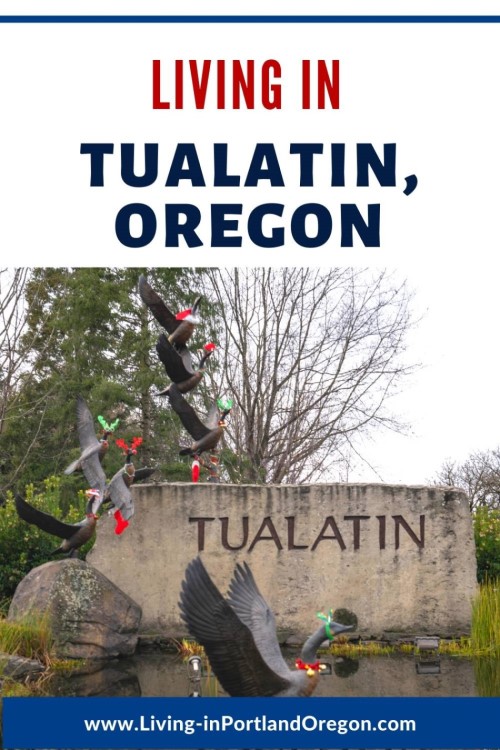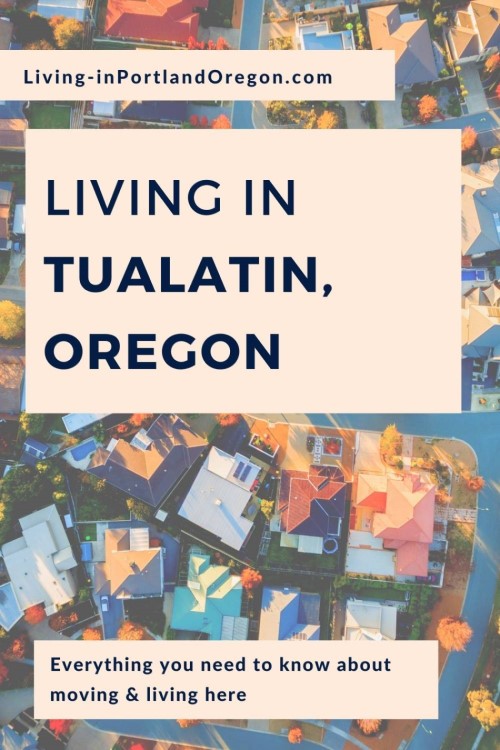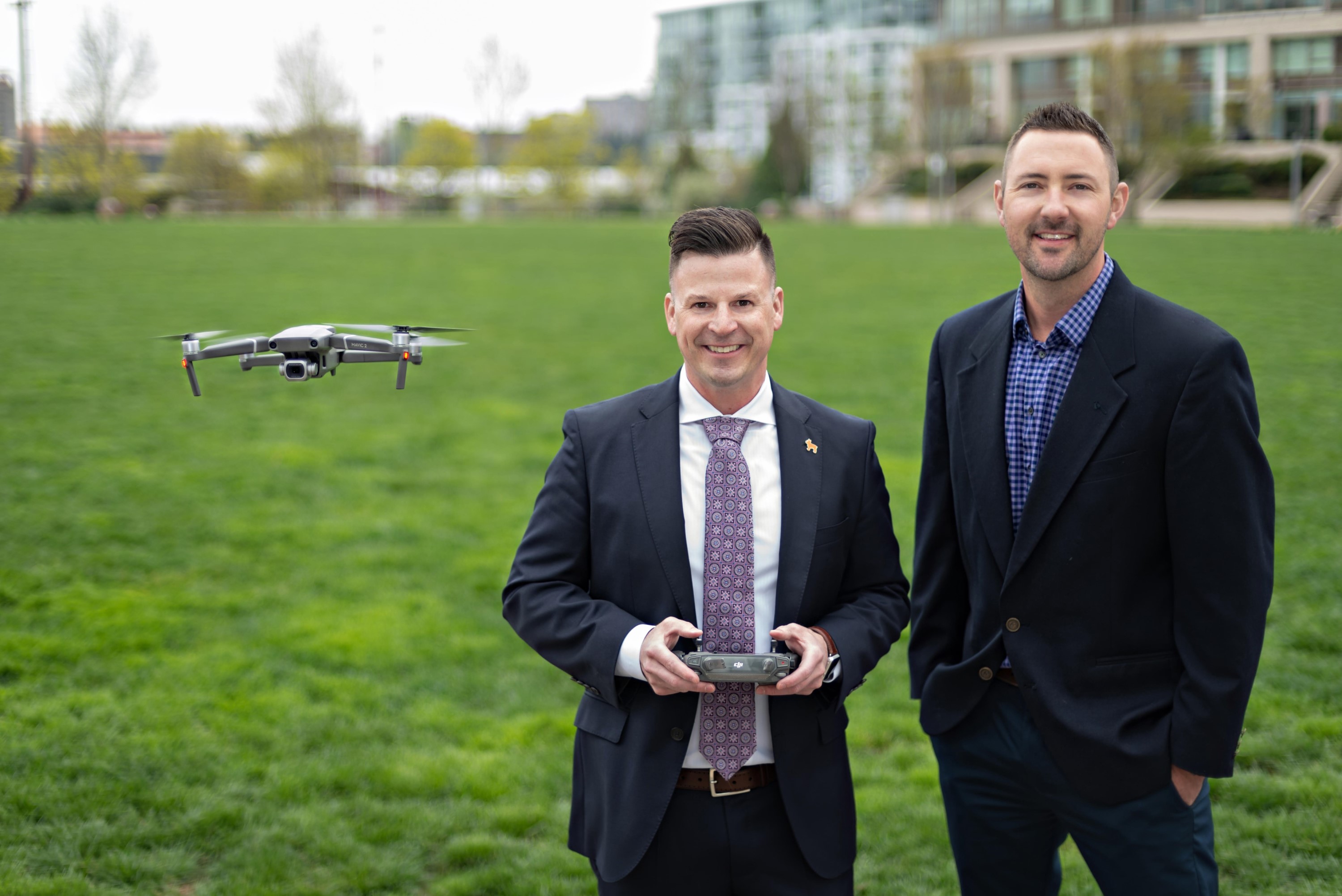 About Real Agent Now Group
Jesse & Jackson are high-touch broker's known for their extensive market knowledge and unmatched devotion to clients.
Their success is based almost exclusively on positive referrals. They earn the respect of their clients by working tirelessly on their behalf and by always offering them candid advice.
Get to know them better by checking out their Portland and real estate YOUTUBE CHANNEL.