5 things you must do before you move to Portland Oregon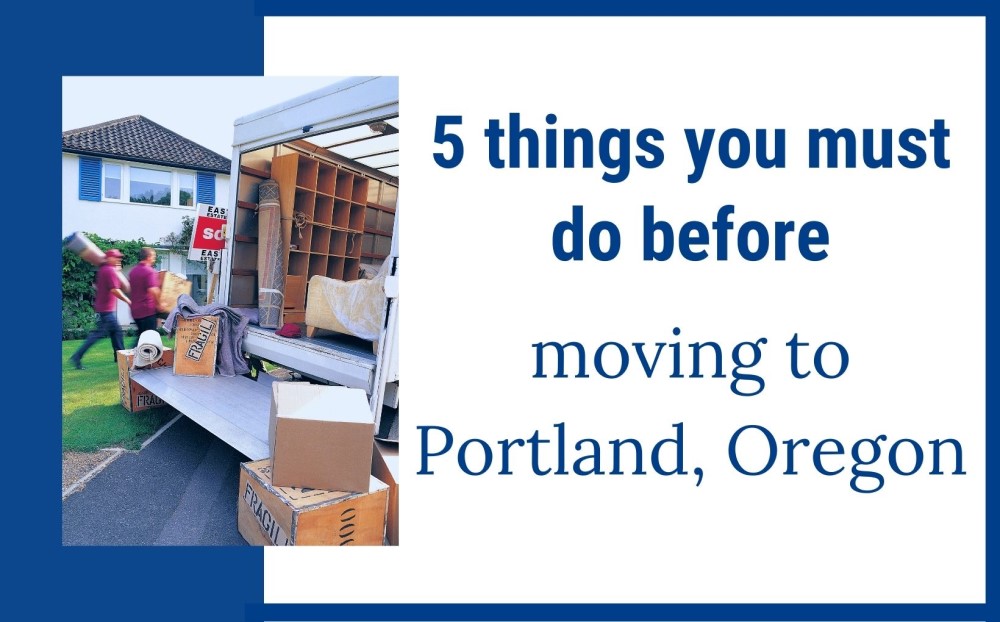 So, you're thinking about moving or relocating here to Portland, Oregon. You've most likely heard this a ton, but moving is one of the most stressful life events you can experience. To make life way easier, it's important to have as many of your ducks in a row as possible before your move. We've been helping people relocate to Portland for years, and have come up with five things that you absolutely must do before moving here. Keep reading to simplify your move to Portland and create the best possible living situation for you and your family.
1. Choose the best Portland Neighborhood for you
The first thing you need to do before moving to Portland is to pick yo' hood. This is so very important. We've helped hundreds of people move to Portland, and the general consensus is that they genuinely love what Portland has to offer. People tend to like the walkability; the hills, hiking, beach, mountains, and forests. The food in Portland is undeniably some of the very best in the nation. And the coffee in Portland is second to none (that includes you, Seattle).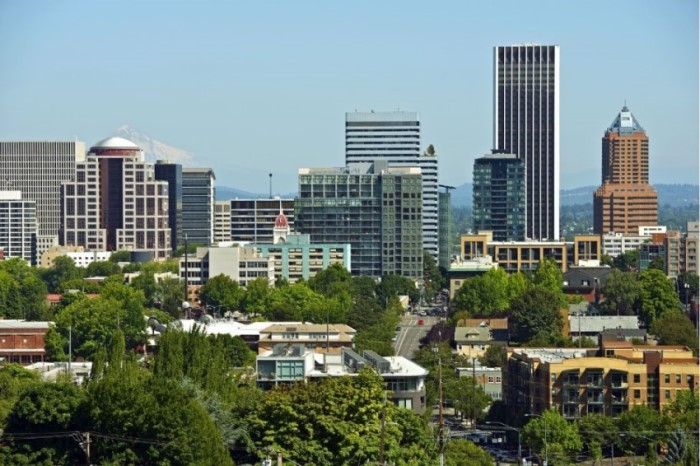 In order to live the dream in Portland, Oregon, you've got to live within reach of the things you like to do best. To do that, you've got to pick the right neighborhood. You might be scouring the web when you find a spot that's a mere 8 miles away from that cool hiking spot you hit last time you were in Portland. But this exceptionally walkable city comes with a lot of smaller blocks and a lot of twists and turns around every epic corner. So that neighborhood you just found could, in real life, be 30-45 minutes away from that trail you hiked.
One of the best pieces of advice on moving to Portland, or anywhere, is to find your ideal neighborhood. Being too far from the activities you enjoy keeps you away from your lifestyle, keeps you in traffic, and leads to a subpar living situation. No matter where you want to be in Portland, there's usually an affordable way to be close enough to your favorites.
If you're having a hard time finding that gem-of-a-hood, you can always contact us for advice on moving to Portland, and we'll help you find that perfect location here.
2. Build Your Portland OR Community
Number two on the list is something that we absolutely love about Portland. It's such a unique place to be that there's a community for everyone. There are so many groups here, whether you like to ride bikes, go on walks, run, jog, critique beer, read novels, write plays, play Dungeons & Dragons, bird watch, grow vegetables, or paint–seriously, when we say that Portland has a community for everyone, we mean it.
And it's not just hobbies either, if you're an expecting parent or have loads of kids, or if you're single, there are groups for days–literally any kind of community group possible, and they're all so accepting of who each member is as their own person.
If you want to build your community in Portland quickly, find your friends, and learn about what's going on in Portland, you must go forth and find your community; find those groups, and join them.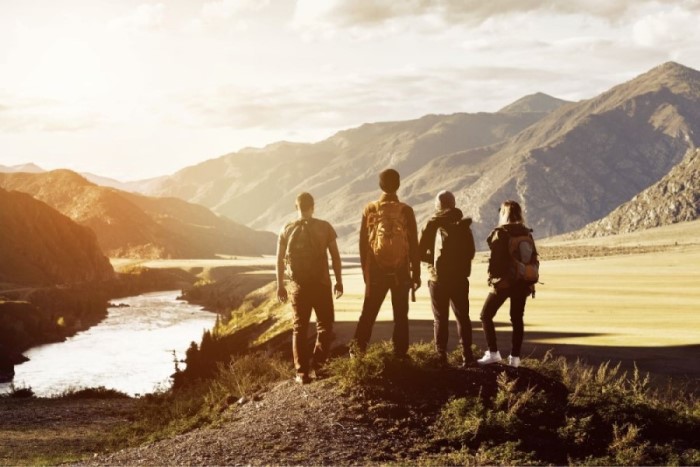 3. Know the Portland Job Scene
Number three on the list of five things you must do before you move to Portland, Oregon, is knowing about & understanding the job market here. We're seeing so much economic growth here in the Portland Metro, and it's mostly due to the access to rad activities, the community vibe, cost of living, and high paying jobs. We actually did a video on the top 10 employers in Portland, Oregon. These are monster employers in tech and digital creative.
If you're looking into tech jobs, many of those will be on the West side of Portland in what is commonly known as "Silicon Forest." Areas in the west, like Beaverton and Hillsboro, are exploding with opportunity and housing growth at the moment. You have the Nike world headquarters in that area, Adidas, and you have not one but three Intel campuses. So, if those are the kind of jobs you're looking into, the West side is incredible for that. If you live in West Portland, you're still only 15 minutes from Downtown, and there's even the Max Light Rail that can take you right into the heart of Downtown.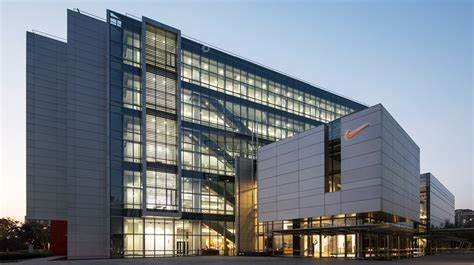 Image Credit: Nike, https://companyheadquarter.org/nike/
Hillsborough, a Portland suburb west of the city, is a great investment as it is the number one most affordable city in the state of Oregon. There are hundreds, if not thousands of stunning, brand new homes being built on the West side of Portland. It's completely blowing up. There are also lots of highly-rated schools as well as plans for new schools.
The west side of Portland has lots of high-paying tech and other digitally creative jobs, but what about other types of jobs? Well, if you're in the service industry, you're going to want to check out the eastside of Portland. If you're in retail, Northwest, East, and Downtown are good places to look. If you're in the medical field, South Waterfront is right by the OHSU campuses. So, that's a great area, but also anywhere close to Downtown will get you to work on time.
Discover the regions of Portland here
To sum up, what we've covered so far: you want to be close to activities you like, you'll want to be by your people, and you'll want to find your new neighborhood in regards to a great job. Now, these nuggets of info weren't designed to be mind-blowing, but you'd be surprised at how many people lose sight of these things when on the hunt for the perfect home. You'll absolutely want to keep these things in mind (and bookmark them, too) in order to get everything you want out of where you live in Portland.
4. Know About the Same-Day Close
Number four on the list is one of the most important things to know for current homeowners. If you need to sell your home before moving to Portland, doing it via same-day close is a killer way to get sh*t done. Same-day close allows you to use the funds from selling your current house to get into the new house without having to wait for (what can feel like) decades–as the name suggests, it's done the very same day. We're helping people from all over do a same-day close because it makes life SO much easier for you as a seller and a buyer.
To do a same-day close, we recommend that you work with a local lender in Portland because that's where the bulk of the transaction will take place. Also, local lenders can get your paperwork pushed through the system faster than most conglomerate banks.
We work exclusively with Addison Nett at Finance of America Mortgage, when it comes to partnering with the best local mortgage lender in Portland, we know Addison is a superb choice.
Number five on the list is super important for all of those working parents out there. It's that the daycare scene in Portland is tough. If you think that Portland is akin to literally any other city apart from San Francisco, in that you can move here and just find a daycare, you'll need to rethink your strategy.
The waiting lists for daycares in Portland are unbelievably long here–it's almost as if people don't want to spend the day looking after lots and lots of kids. If you're a parent who's ever held a birthday party for your kid, you'll know that it takes both a village and the patience of a thousand saints to look after many kids at once. There are saints here; you've just have to get on their waiting list ASAP.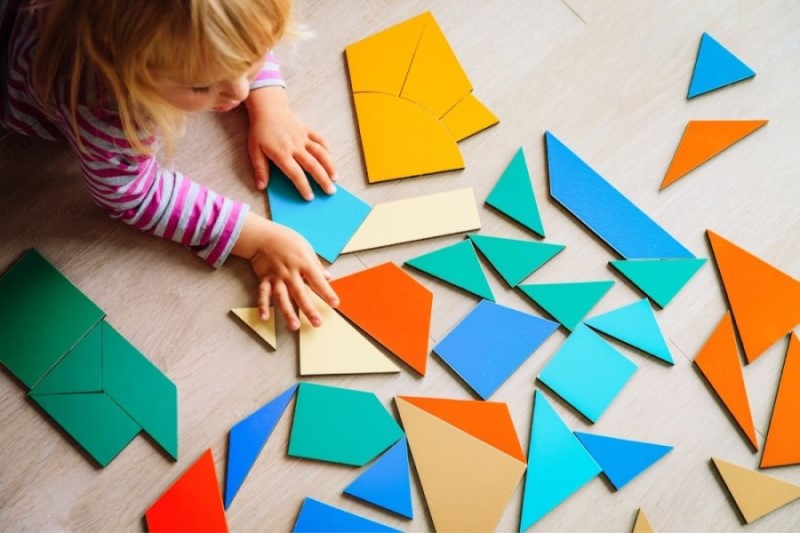 It can be so difficult to find a spot that some folks will pay $35 each day for a one-hour afterschool program. It's not ideal, but it works for older kids if you only need childcare for that hour.
So, before you move here (like, now), you need to start locking down daycare and childcare. You'll either find an amazing place right off the bat or you can build your community, meet your neighbors, meet other parents, and start finding out about newer daycares in the area.
In Portland, it takes being in the know to find the best spots for your kids, the best places to eat, and all of the truly great events we have here. Maybe there's someone down the street who's caring for eight or nine kids, who charges $36 for the whole day instead of $35 for one hour of afterschool activities.
So, lock down a temporary daycare or childcare place and see if it's the right fit for you. Do this before you move. And, if you're having trouble finding the place, you can always give us a bell, and we'll help you.
Need help moving to Portland OR?
If you're thinking about moving to Portland OR, we can help you find your perfect home in the right neighborhood for you. If you have questions about moving to Portland, feel free to call, text, or email Jackson Wilkey or Jesse Dau.
P.S. Join your local peers!
Join our active Facebook group to get to know the city & the real estate market better
Or message us to day with your questions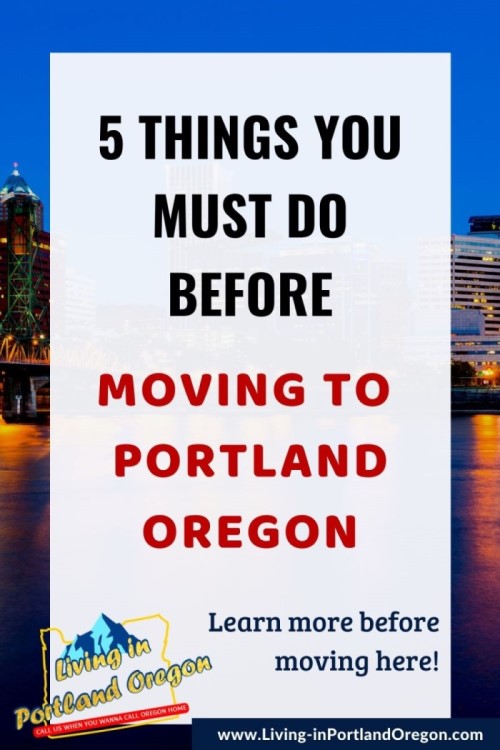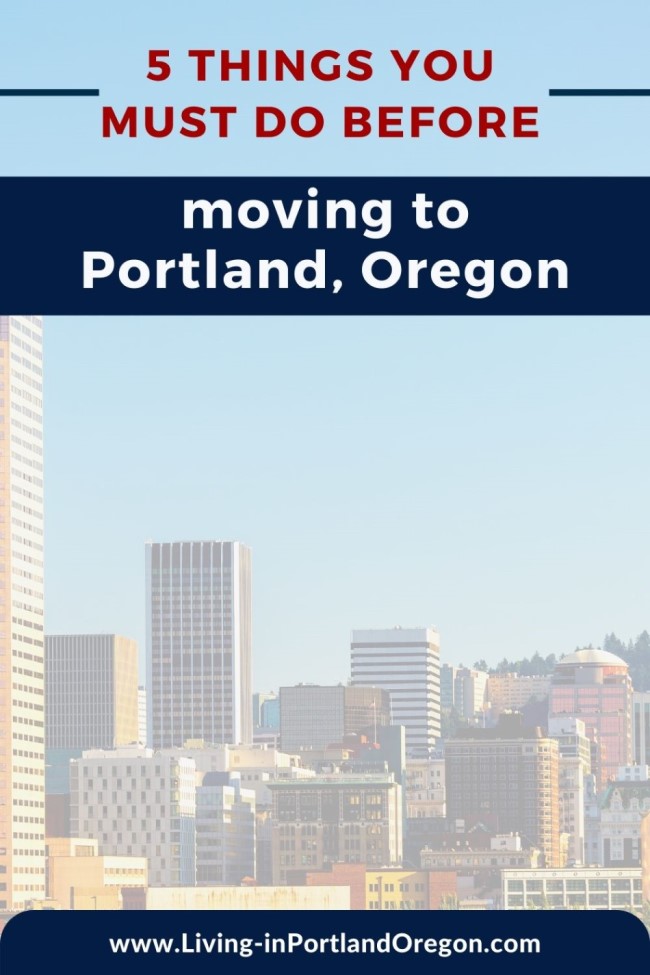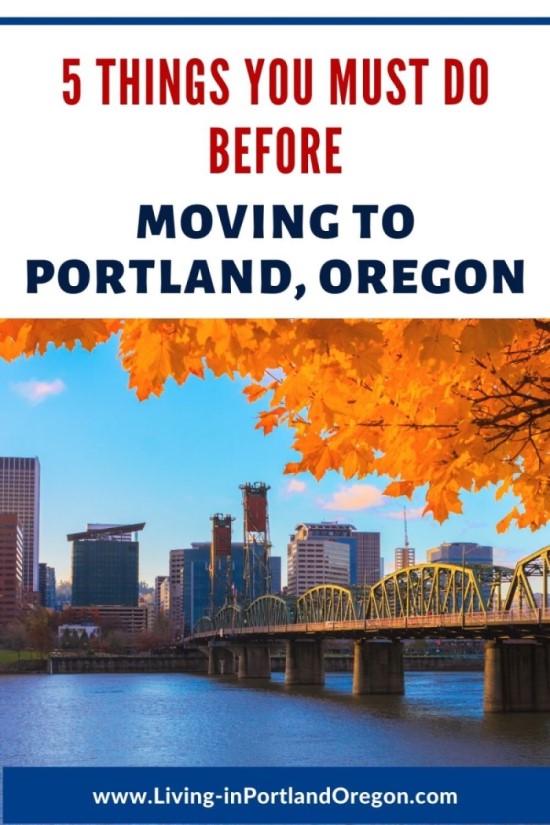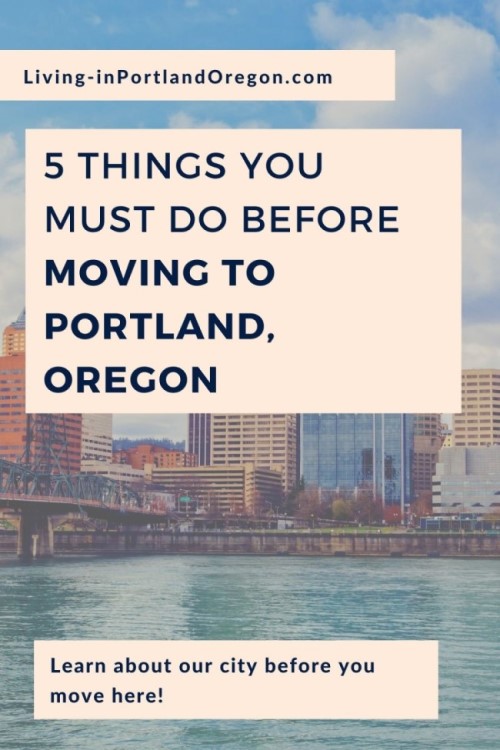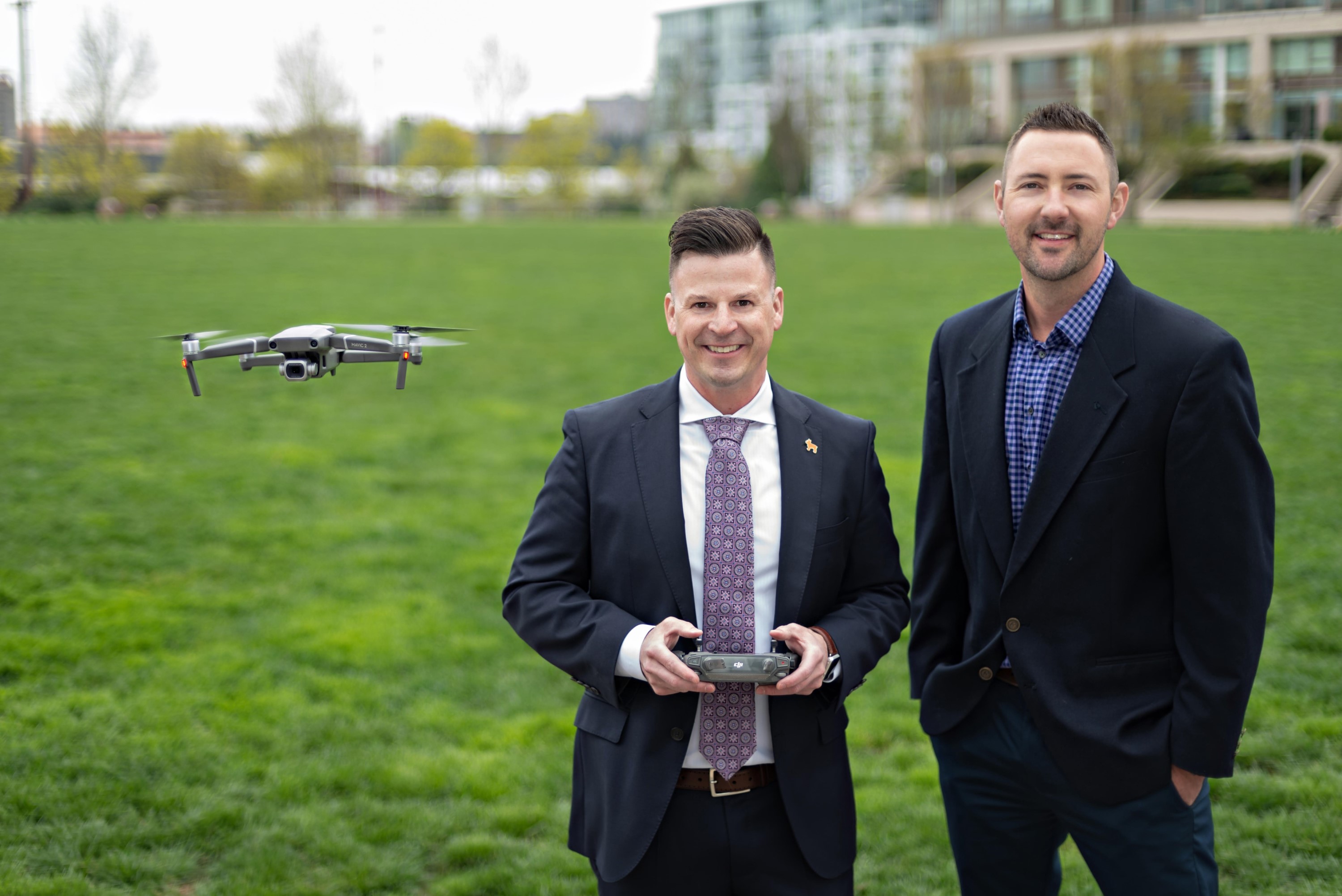 About Real Agent Now Group
Jesse & Jackson are high-touch broker's known for their extensive market knowledge and unmatched devotion to clients. Their success is based almost exclusively on positive referrals. They earn the respect of their clients by working tirelessly on their behalf and by always offering them candid advice. Get to know them better by checking out their Portland and real estate
YOUTUBE CHANNEL
.