Top 5 Best Areas to live in Portland Oregon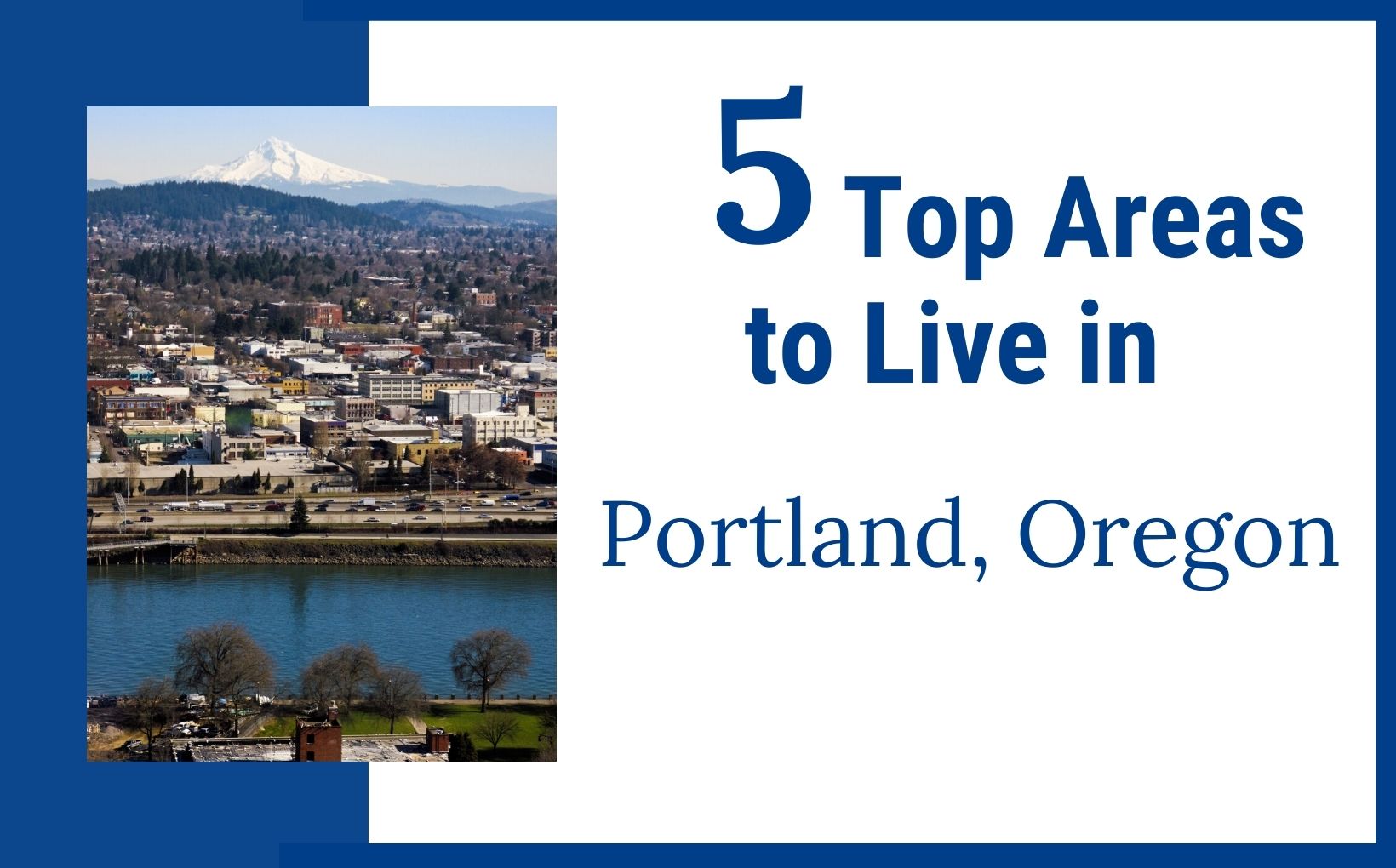 Portland is a city of more than 600,000 people. It's just an hour from the Pacific Coast and it even has its own mountain for snow sports, hiking, and viewing off of your porch first thing in the morning with a nice cup of coffee. It's just such a gorgeous place. Does it rain here? Yup, but not as much as you think. The summers in Portland are unbelievably gorgeous, and the rain we do have keeps everything green. It's an emerald haven full to the brim with good food, great people, arts, architecture, and generally good times all around.
Nestled between mountains and ocean, Portland's location has contributed to its unique culture and vibrant population. If you're thinking about where to live in Portland, look no further–we've been on and off the beaten track of the Portland metro for many years and we like to suggest places that others don't. So, here are truthfully the top 5 best areas to live in Portland, Oregon.
Top FIVE Places to live in Portland, OR
Beaverton, Oregon
Beaverton, Oregon, is a city in Washington County, Oregon, United States, and a suburb of Portland. The city center is seven miles (11 km) west of downtown Portland in the Tualatin River Valley. As of the 2010 U.S. Census, the population is 79,803. It's important to note that spots in Washington County (as opposed to Multnomah County) have lower housing tax rates, which is nice.
Beaverton is also the city with the most number of Nike employees per capita. It's because Beaverton is home to Nike's astonishing World HQ. We promise you, it's like nothing you've ever seen. Just imagine acres of pro sports fields, cool architecture and pretty chill people as well. And that's just the Nike HQ. Outside, the rest of Beaverton has more than enough to show for itself.
Beaverton is an affordable city with beautiful parks, outdoor activities, coffee, excellent food, and even accessibility to some of the best schools in Portland.
The area has become popular with technology professionals because of its low cost of living and consistent high salaries. It's also right by Portland's "Silicon Valley," so there are plenty of tech jobs to go around.
Beaverton out-competes many places due to the affordability, size and grandeur of the homes as well as speed of commuting into other areas of Portland. It has a transportation hub, so you can zip into and out of downtown and other areas without breaking a sweat.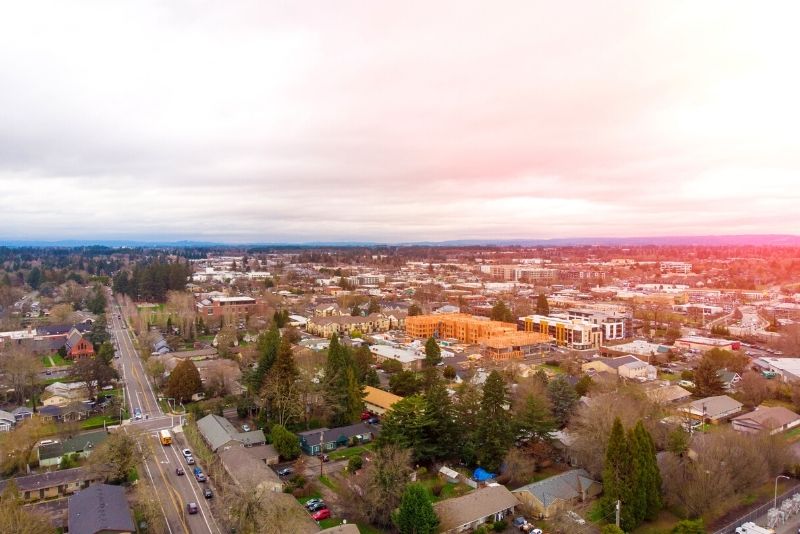 Fairview, Oregon
Located in Multnomah County; Fairview, Oregon, is one of the most beautiful places in the United States. The population was 3,743 at the 2010 census. With a location just 16 miles from downtown Portland, it's easy to get to and from downtown within 20-30 minutes.
Located a little further out from downtown Portland and across the river from Vancouver, Washington, this town is known for its natural beauty and serene parks. The gorgeous landscape in this more rural part of the Portland metro is in part due to the confluence of the Columbia River and Fairview Lake.
Fairview used to be one of those spots that you might not want to live in, but it is now cleaning up and getting low-key popular (which means it'll very likely become very popular in the coming years).
If you've just found out that you can work from anywhere, Fairview is an incredible spot to check out. We say that because it is a little away from downtown but, as mentioned, it's also right along the river. Even if you aren't remote, it could very well be worth the commute. Or, perhaps you can snag an outdoor job in Fairview–the possibilities are endless.
Milwaukie, Oregon
Milwaukie is a city in Clackamas County, Oregon, United States. As of the 2010 census, the city's population was 20,193, making it the second-largest city in the county and Oregon's 10th largest city. The Washington Post ranked the "hottest neighborhood" in Portland as #15 for 2020, and we think it's safe to say that you'll agree.
It's known for its beautiful scenery and picturesque canals that run through the city. The city is also home to art classes and workshops around the community. This northeast Portland neighborhood boasts historic architecture, great coffee, quaint shops, and friendly neighbors.
Known locally as "America's Most Desirable Suburb," Milwaukie has become even more desirable since the pandemic because people have had enough time to research and find out about this incredible little nook.
The area boasts some of the most striking homes in the city, as well as the retro look inside some of the homes themselves. If you're looking for a walkable small-town city experience with easy access to bars, restaurants, shops, and a view of the river, Milwaukie is an excellent place to call home.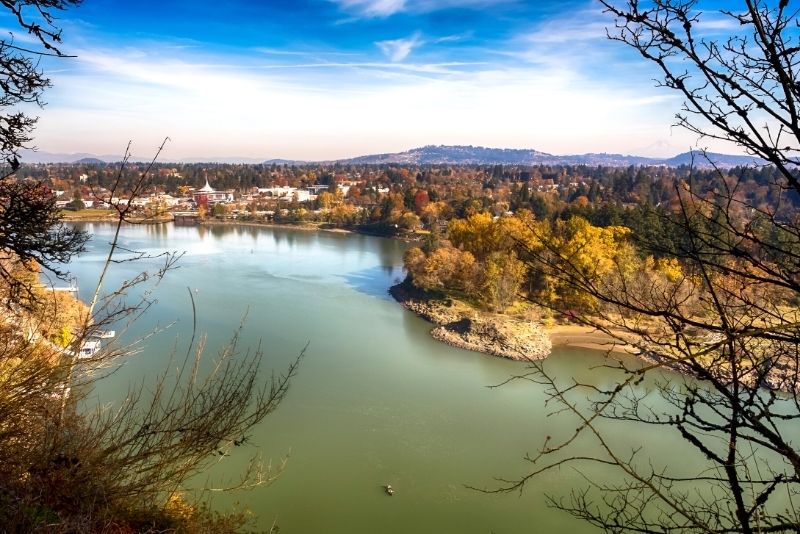 Happy Valley, Oregon
Happy Valley is in Clackamas County, Oregon. The population was 21,542 at the 2010 census. According to the city's official website, Happy Valley is so named because, as folklore would have it, local boys who would enjoy a bit too much hard cider and sing "loudly and gaily" at Sunday church services. They were aptly named "the happy boys from the hollow" and, so the story goes, was the origin behind the name of "Happy Valley."
Living in Happy Valley is great for families because of its proximity to nature and the parks as well as its close proximity to Portland. The area is lined by numerous outdoor areas and has some beautiful spots to picnic.
It's a more suburban spot and close to more rural parts of Portland. It's also very close to Oregon Wine Country, which is just so nice. It's more sprawling than walkable but you get lots of space for your money here. For those attracted to natural beauty in homes and nature, Happy Valley has it all.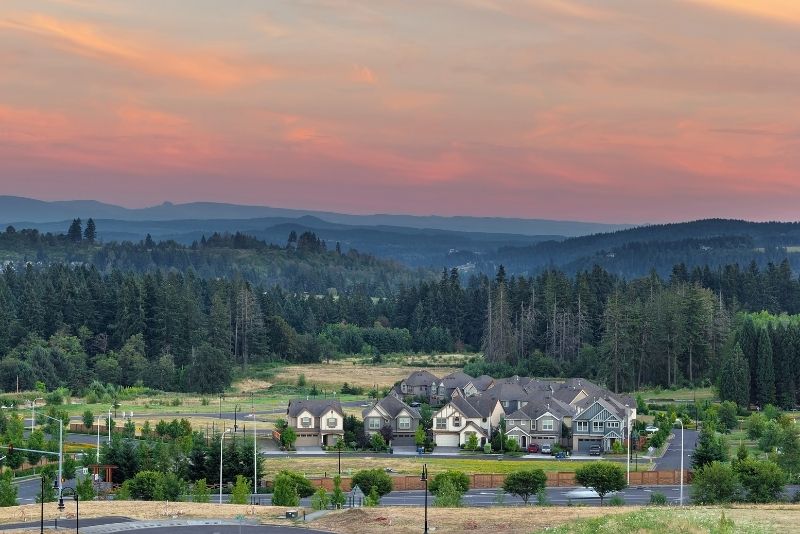 Tigard, Oregon
Tigard is a city in Washington County, Oregon in the Willamette Valley, on the banks of the Tualatin River. It's located in the southwest Washington County portion of the Portland metropolitan area. As of the 2010 census, the population was 49,521. Tigard is a suburb of Portland, located just south of the city.
Tigard has plenty of outdoor spaces to explore and miles of beautiful hiking trails. It's even home to one of Portland's most infamous parks (and the namesake of many an alt indie band song), Fanno Creek. In grand Pac Northwest style, Fanno Creek Park also has an awesome hiking trail. Another important point to note about Tigard's famed outdoor activities is the summer Tigard Festival of Balloons that takes place at Cook Park every year, the largest green area in town.
Tigard, Oregon's Bridgeport Village is a popular outdoor shopping area. It's a uniquely designed lifestyle village, with interesting architecture, and top, exclusive, one-of-a-kind, and world-famous stores and boutiques. There is also the largest Regal IMAX theatre in Oregon at the Village. On summer evenings, Bridgeport Village is often a popular gathering place for local residents. A variety of activities are offered for families, including shopping, dining, and bowling. So, Tigard is another fine spot to check out when thinking about moving to Portland, Oregon.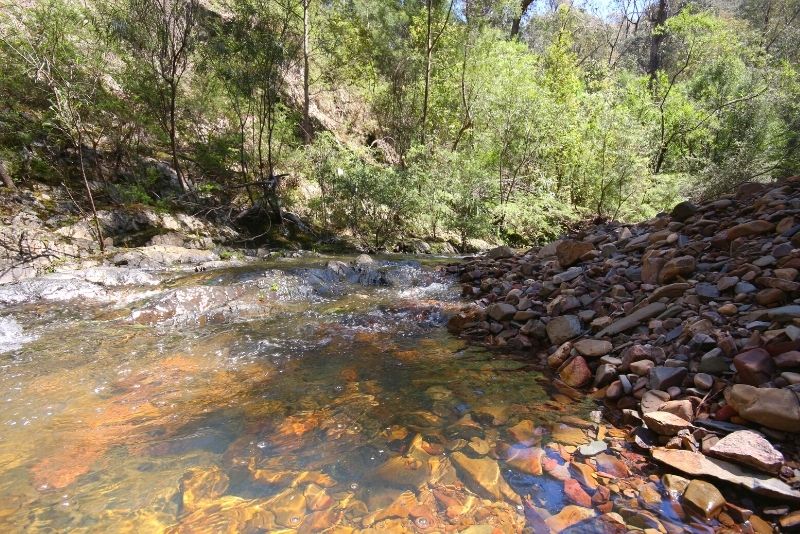 Thinking About Moving to Portland, Oregon?
Whether you're new to town or looking for a change, Portland is a great place to hang your hat. These are some of the best places to live with plenty of top-notch parks, fun places, and activities year round!
We work with clients from all around the world. We have tons of people reaching out to us and calling us because they're thinking about moving here to Portland and they need to know what to do.
If you're thinking about moving to the Portland metro, feel free to give us a call, shoot us a text, send us an email, or even send the pigeon carrier. However you want to get a hold of us, we've got your back when moving to Portland, Oregon and Southwest Washington.
Need help moving to Portland OR?
If you're thinking about moving to Portland OR, we can help you find your perfect home in the right neighborhood for you. If you have questions about moving to Portland, feel free to call, text, or email Jackson Wilkey or Jesse Dau.
P.S. Join your local peers!
Join our active Facebook group to get to know the city & the real estate market better
Or message us to day with your questions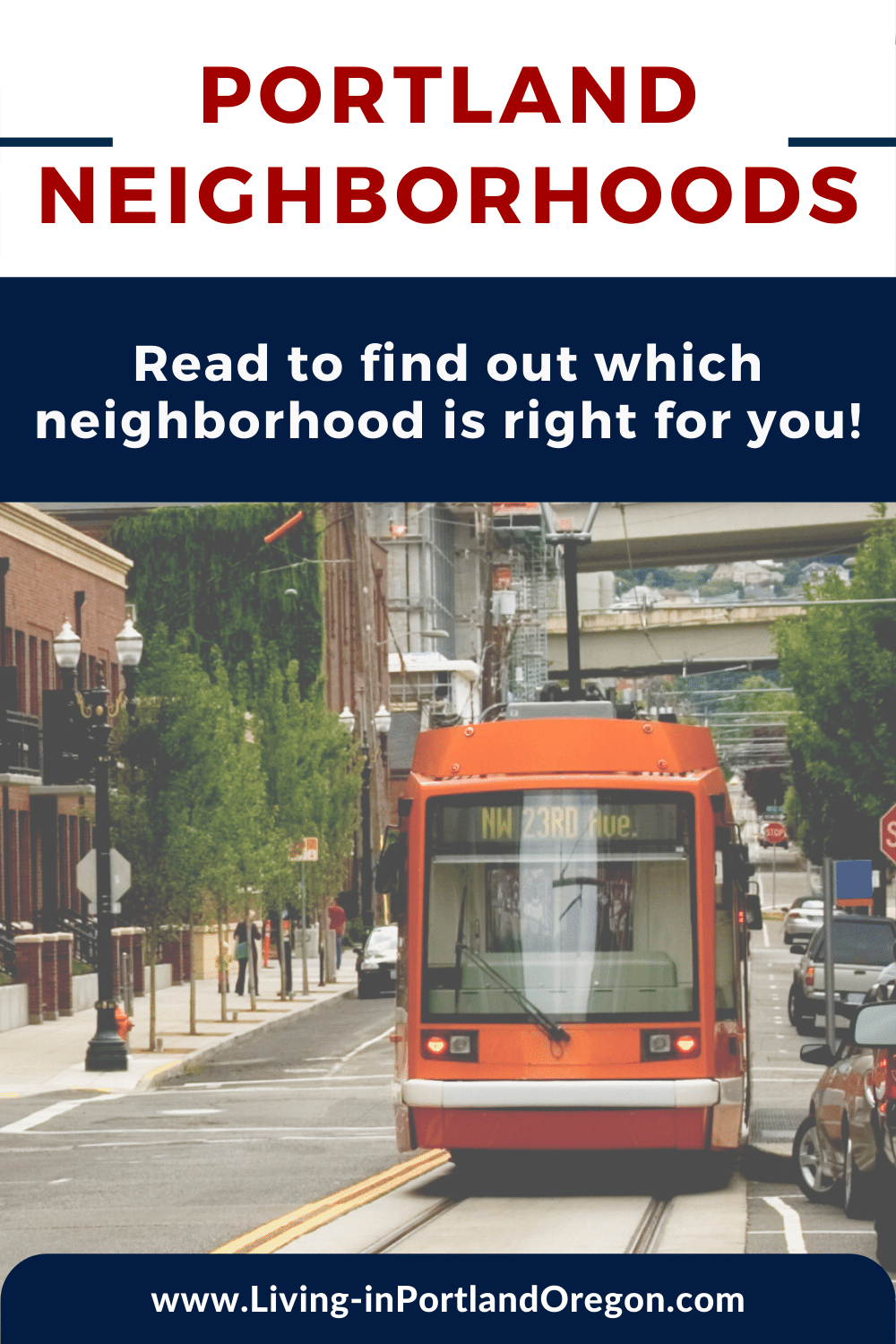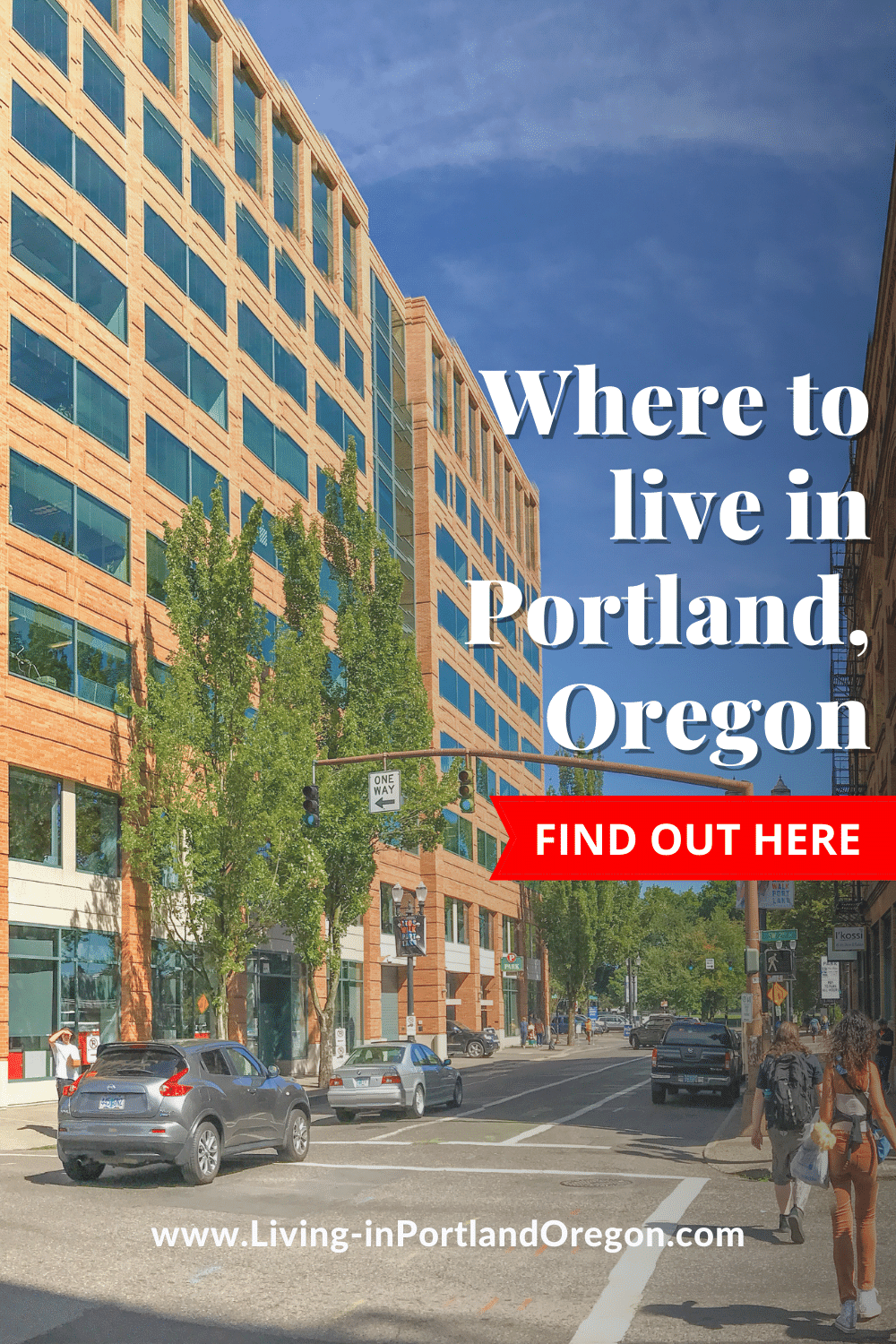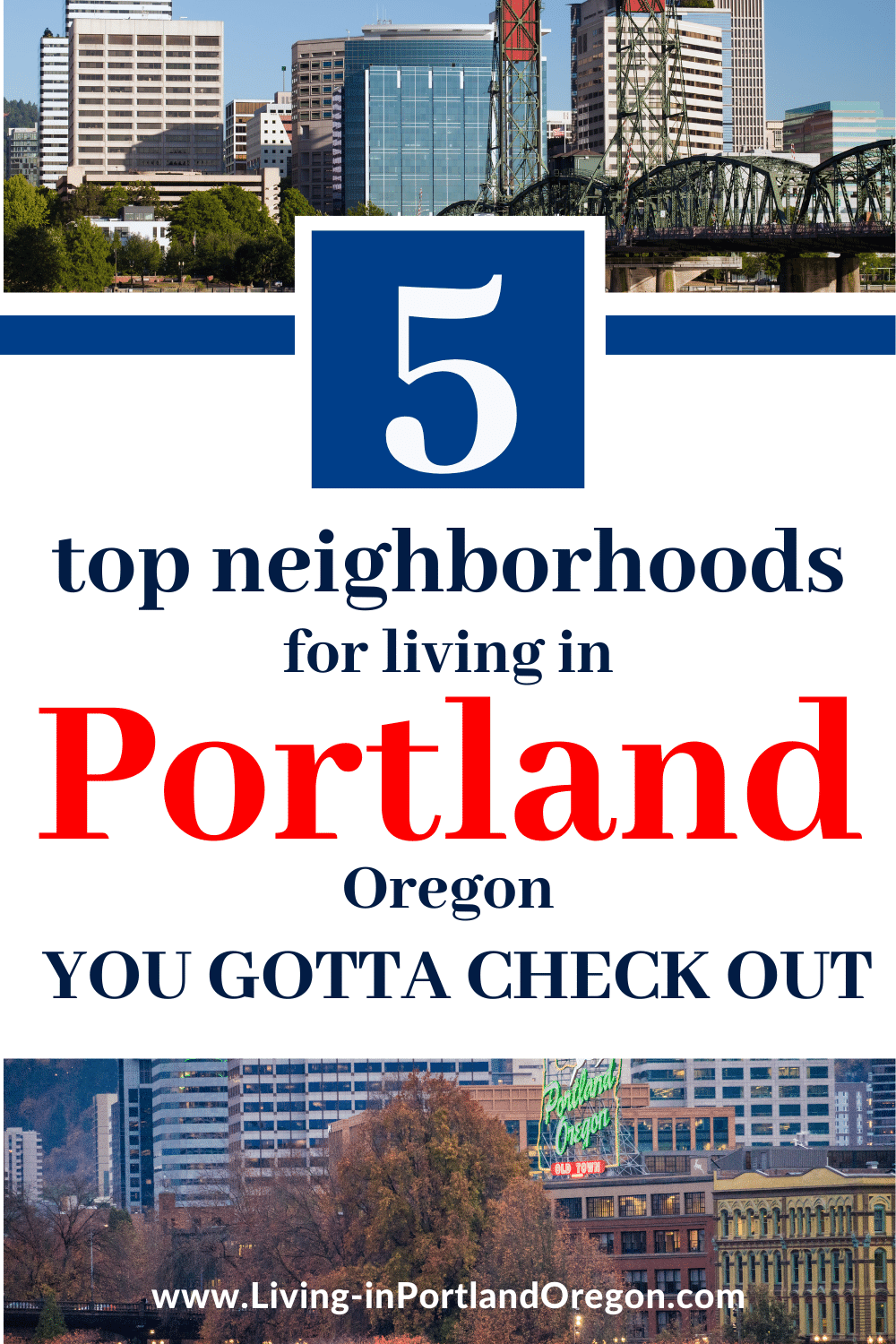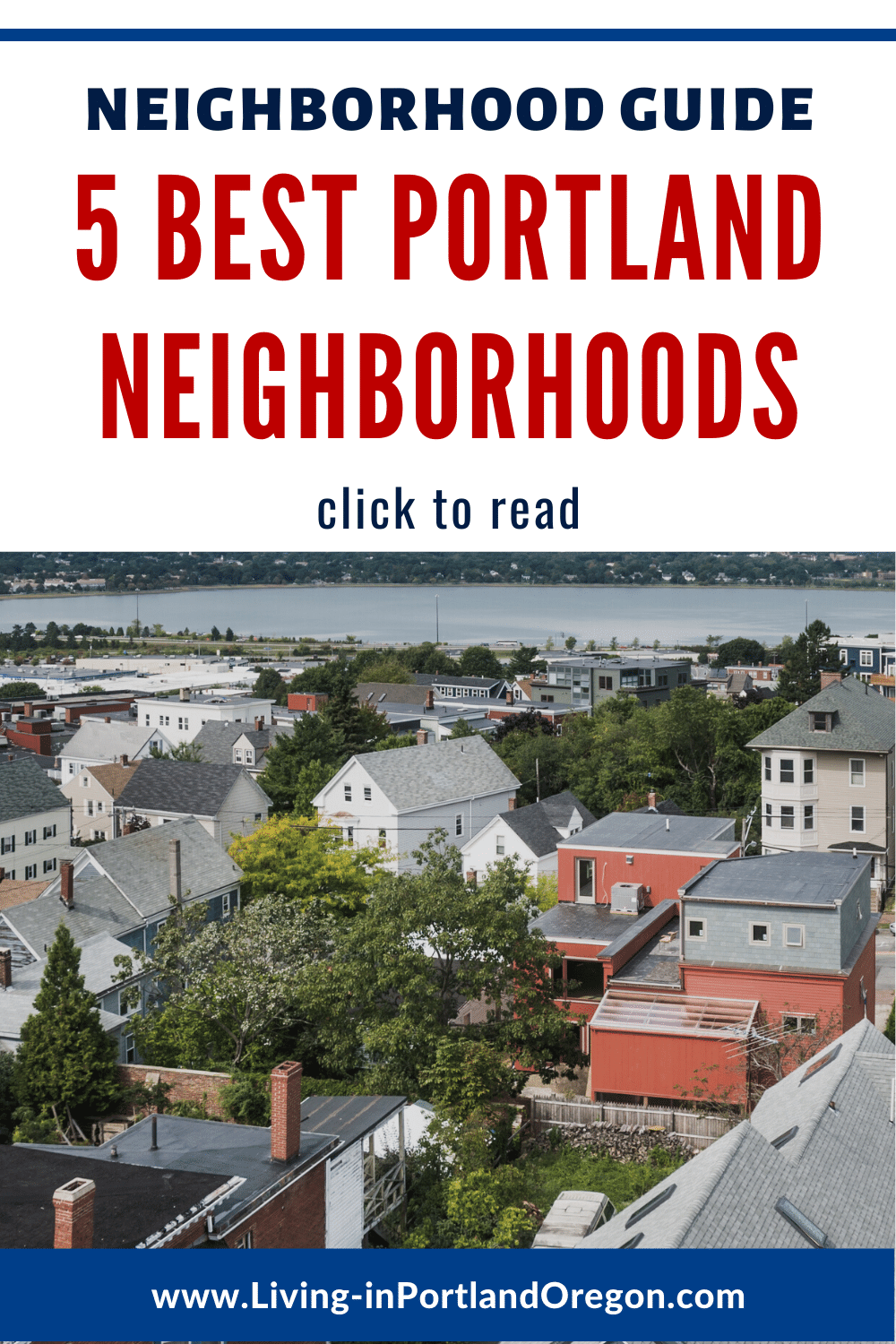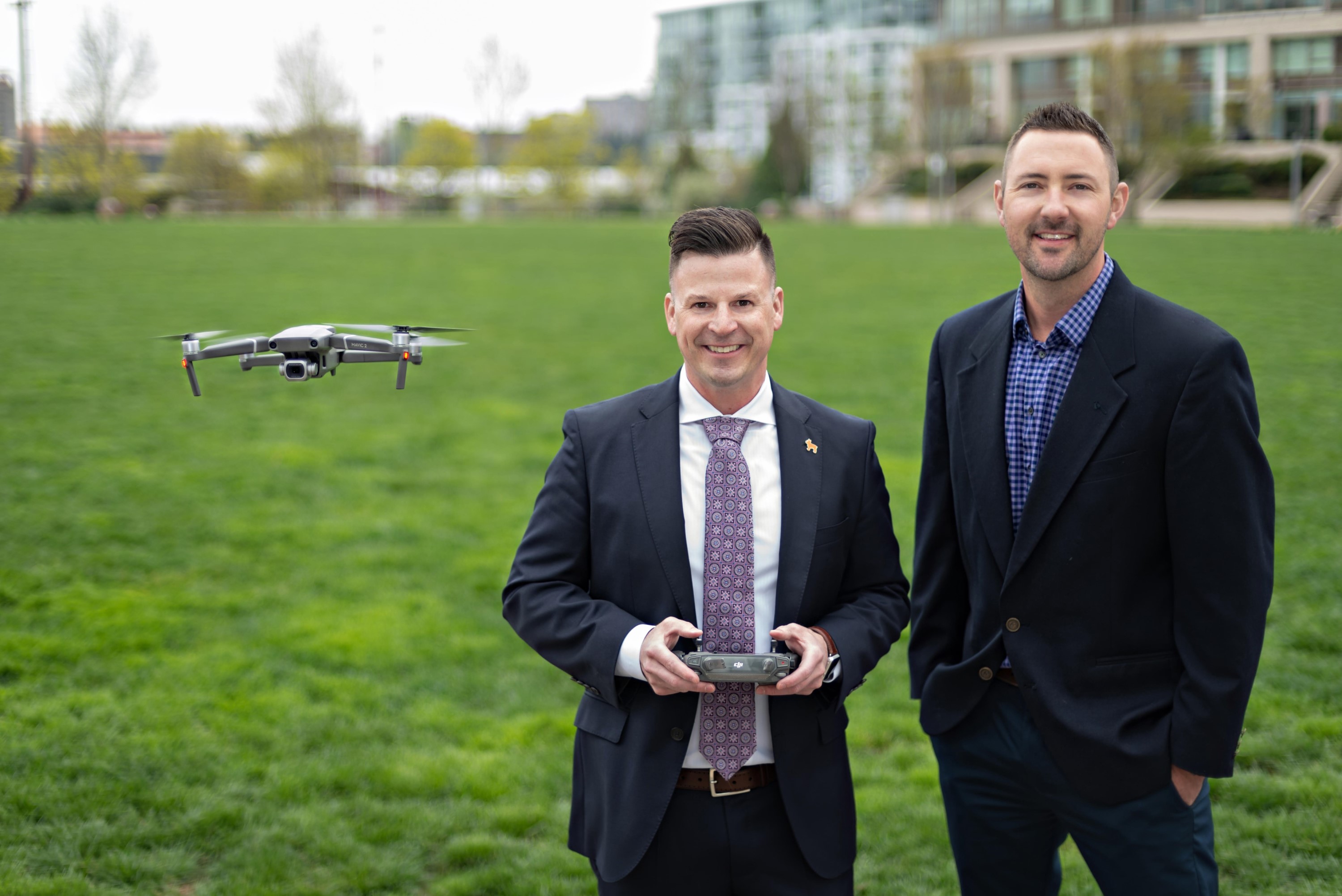 About Real Agent Now Group
Jesse & Jackson are high-touch broker's known for their extensive market knowledge and unmatched devotion to clients. Their success is based almost exclusively on positive referrals. They earn the respect of their clients by working tirelessly on their behalf and by always offering them candid advice. Get to know them better by checking out their Portland and real estate
YOUTUBE CHANNEL
.