8 Portland Myths Debunked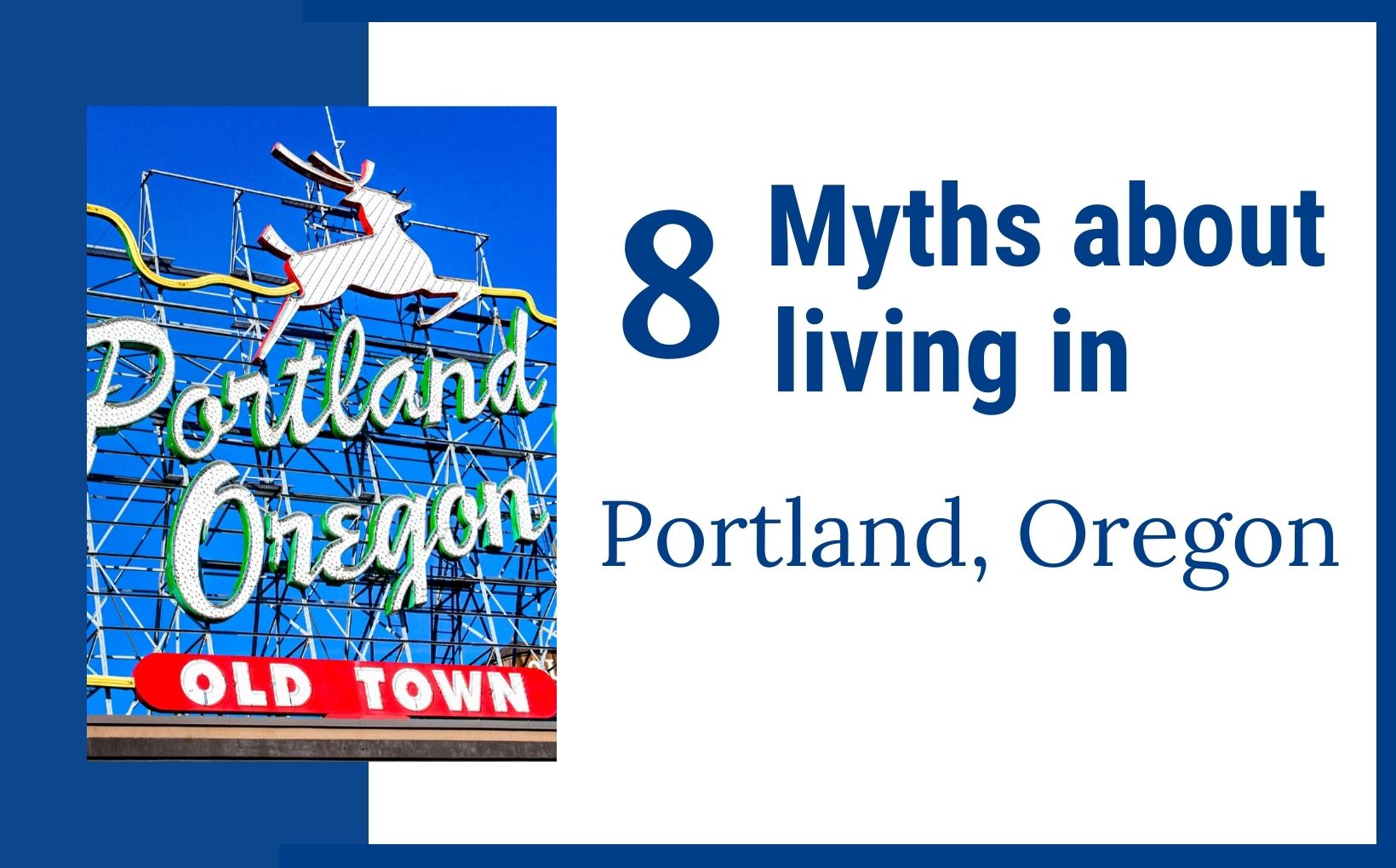 Myths about Portland
Over the years, quite a few myths have surfaced about Portland, Oregon. What can we say, it's one seriously mysterious place. To help our clients in making the right choice for their future home, we've made it our mission to uncover Portland's deepest, darkest secrets. So, we thought it only right that we share some of these myth-busting truths with you.
A quick search of 'living in Portland' on any halfway decent online forum will bring you facts, opinions and a whole lot of speculation about our fair city. We wanted to debunk some of those because, quite frankly, we love our city and think it deserves to be painted in an honest way.
Discover the 8 Myths about Living in Portland, Oregon below!
Portland Myth #1 – Portlandia is real
First and foremost, let's address the awkward hipster in the room: the popular show Portlandia. Portlandia first premiered in 2011 and has become synonymous with perceived Portland culture. The stars of the series, Carrie Brownstein and Fred Armisen, first met in 2003 and started making internet comedy sketches under the name "Thunderant." By 2009, they had pitched their show to the IFC network and Portlandia as we know it today was born.
When many people consider moving to Portland, they think they're going to move into Portlandia. Some people think that all restaurant menus in Portland come with a full background check on the chicken you're about to eat and that the farm it came from is literally located like two blocks down the street. But that's not what real life in PDX looks like.
Full transparency, there are some truths in Portlandia; they're just extremely exaggerated. Are you going to find some Portlandia-ish traits in the Portland Metro? Hell yeah you are. Some areas of the Portland Metro clearly had a creative influence on the show.
Portland Myth #2 – Traffic in Portland
For people considering moving to Portland, traffic is a popular subject. How bad is the traffic here? First of all, as Portland real estate agents who tour the city literally every day, we've seen every kind of Portland traffic you can imagine. We've also collected opinions from people who have moved here; who we've helped buy a house in Portland.
Some rumors about Portland would have you believe that traffic here rivals that of cities that are well-known for constant gridlock. The thing is, that's just not the case. Portland is nowhere near as congested as the key players like Los Angeles, San Francisco, Seattle, etc.
Like most cities, Portland has a rush hour. Even during rush hour, it takes an average of 25 minutes to get from downtown to the outskirts of Portland Proper, and an average of 30 minutes to get from the outskirts into downtown Portland.
According to 2018 reporting from the U.S. Census Bureau, the average work commute is 26.1 minutes.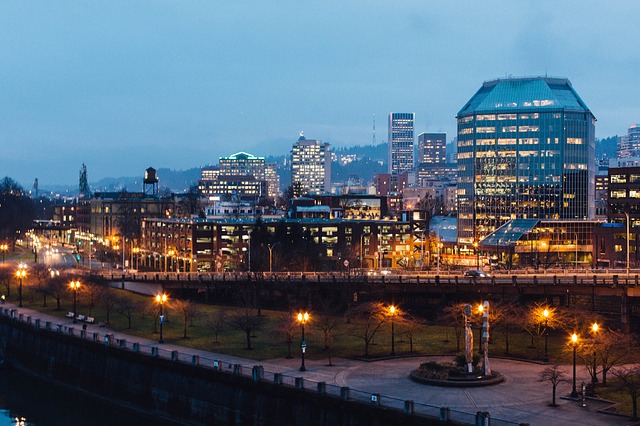 The issue with many articles about traffic is that they often take stats out of context. A reputable source for all things PDX, Oregon Live, had this to say about the various studies that involve Portland traffic "Of course, the mathematical index applies only to trips on limited access roadways such as state highway and interstate freeways."
Once you live in Portland, you start to learn about the multiple routes you can take to avoid freeway traffic. Portland has one of the best transportation systems in the country and has been named the second most bikeable city in the U.S. Portland also has streets that are dedicated specifically to bikes. The city also has a car-free bridge for bicyclists, pedestrians, and scooters.
We've had home buyers from Georgia, California, Texas, Toronto and other gridlocked states tell us that Portland traffic doesn't even begin to compare to where they're from. We don't want to downplay it too much because traffic in Portland can be brutal; it's just not as brutal as some make it out to be.
When we're told by home buyers that they'd like to live within an hour to an hour and a half of the city, they also expect that to be a good 10 miles away. The thing is, in Portland, if you're 10 miles away from anything, it's very likely that you're going to be able to make it there within 30 minutes. In our experience, the maximum drive time for anywhere in the city, even if you're heading out to Happy Valley from downtown, is around 45 minutes. If you're used to living in a city that's extremely congested, Portland is an absolute breeze.
Portland Mth #3- Mary Jane
Number six on the list is all about Mary Jane. With Oregon being one of the first states to legalize medical and recreational marijuana, there's often the misconception that everyone that lives in Portland is high for the majority of their waking hours.
Portland does have tons of marijuana shops around town, but you can't legally smoke it outside. So, you're not walking around in a cloud of psychotropic smoke. But don't quote us on that, the amount of shops Portland has indicates that there are a fair few people buying it, eating it, and smoking it.
As with every city, you'll get a hint of Eau de MJ every once and a while, but Portlanders are generally very respectful and mostly keep their mind-bending plant matter behind closed doors.
Portland Myth #4 – Everybody does Yoga
Number five on the list of Portland Myths is the myth that everyone in Portland does yoga. There are a lot of healthy workout & lifetsyle options in Portland and that includes a variety of gyms of different styles. The majority of those gyms have yoga programs and there are also plenty of independent studios too. True to character, Portland definitely has some weird and wonderful types of yoga available as well.
There's yoga specifically designed for kids. There's yoga with beer, cats, and just a 30-min drive from Portland is Oregon City where you'll find goat yoga (and holiday goat yoga, for that matter). If you can think of a type of yoga, Portland probably has it at least within reach.
But does everybody in Portland do yoga? In a word, no. It kinda gets back to the Portlandia thing as one big stereotype. Sure, yoga is great for stretching out the old back muscles, but not everyone's doing it.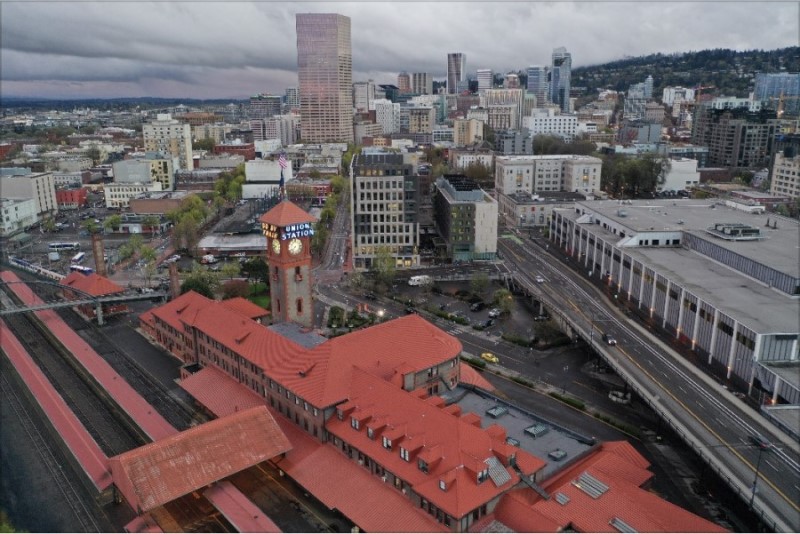 Portland Myth #5 – All Restaurants are Organic
Another PDX myth fresh from the rumor mill is that every single restaurant in Portland is organic. While you may notice that much of Portland tries hard to provide local, organic, and sustainably grown food, it has all the types of restaurants you'll find in other places too.
Portland has a good share of places like Whole Foods, New Seasons, and a lot of great restaurants that serve organic foods, and some that also provide super-advanced vegan options.
As organic foods become more prevalent across the nation, you can bet on Portland as one of the cities to lead the charge. Portland is big on supporting locally-grown organic foods–and it's some of the best food you'll find. It's just not organic everything.
Portland Myth #6 – Everyone is a 'lefty'
This myth is one of the big ones that people moving to Portland ask us. We're not talking about every Portlandian magically being or becoming a left-handed pitcher–that would be ludicrous. No, instead this is about the misperception that Oregon is a very left state.
If you've looked at the voting matrix, you'll see that Portland is indeed quite left. But, if you look outside of Portland, there's a lot of red.
79.2 percent of voters in Multnomah County are registered as Democrats. Eastern Oregon, however, is quite the opposite with only 41 percent of voters registered as Democrats. So, as you can see, Portland isn't 100% left but it's closer than some of the surrounding areas.
Generally, people in Portland are very respectful of all political beliefs. Truthfully, with the mountains, hikes, food, entertainment, and all the other awesome things Portland has to offer, people probably don't have time to argue about politics.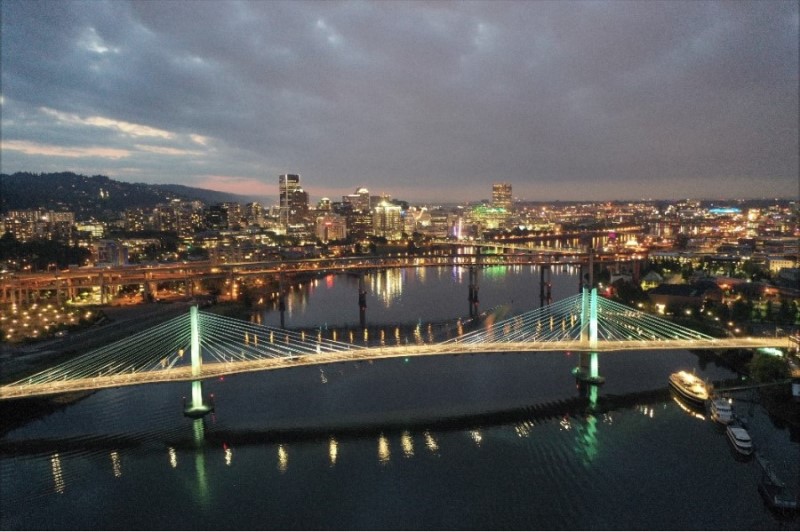 Portland Myth #7 – Antifa is Burning Portland to the Ground
Another popular Portland myth we often here is the popular misbelief that Antifa is burning the place to the ground. On our YouTube channel, we've had quite a few interesting comments about this myth.
First of all, who or what is Antifa?
Antifa is an extreme left political movement against fascism. The Oxford dictionary defines it as "a political protest movement comprising autonomous groups affiliated by their militant opposition to fascism and other forms of extreme right-wing ideology."
The word "Antifa" is derived from the German word "antifaschistisch", which means "anti-fascist" in English. According to Michael Bray, the man who wrote the handbook on Antifa (Antifa: The Anti-Fascist Handbook), Antifa began in the United States during the 1980s in response to the rise of Neo-Nazis.
Back to Portland's Antifa chapter, and we have to say that they're just not as aggressively active as people think. We've had clients, friends and family move to Portland and some literally have their families calling them on a daily basis to ask if Portland is under attack from Antifa. It's not. We've heard of them blocking traffic and slowing it down, but it's just not an everyday occurrence.
The misbelief that Antifa rules Portland stems from a viral video where protestors are hitting a man's car. That is just not common, but when it was made into a national story, people outside of Portland started to believe that it was an everyday occurrence. We get a lot of people calling us who are thinking about relocating to Portland and some ask about Antifa because they saw the video.
Portland Myth #8 – Weather in Portland sucks
It's true; it rains a lot in Portland, Oregon, and that's because the city is technically a temperate rainforest. Temperate rainforests only occur in a few regions around the world, and Portland is one of them. With lush greenery and plenty of waterfalls, there's a huge benefit to the amount of rainfall Portland receives in a year.
However, contrary to popular belief, it doesn't rain every single day here. In fact, the summers in Portland are some of the finest in the nation.
It rains around 8 months per year in Portland, but it's something that new Portlandians seem to adjust to pretty quickly. The rain is also a perfect excuse to grab a famous Spanish Coffee at Portland's oldest restaurant, watch a movie at the iconic Hollywood Theatre, stop for a spot of afternoon tea at Gracie's, discover the diverse selection of vodka at Kacha, steam in the beautifully-designed Scandinavian saunas at Löyly, check out the quirky rooms at The Kennedy School hotel and bar, or even try to find the secret hidden rooms at Kalama Lodge.
And, for all the skiers and snowboarders out there, the general rule is that if it's raining in Portland, it's snowing in Mount Hood. So, regardless of our rainfall, there's always something fun to do.
Those are 8 myths about Portland that have now been debunked. With stunning scenery, relatively low cost of living, entertainment, and general vibe, we think that Portland, Oregon is one of the greatest cities in America to live in.
Reach out to us if you have any questions about these myths or other things you've heard about Portland. We'd be happy to answer them.
Need help moving to Portland?
If you're thinking about moving to Portland, OR, we can help you find your perfect home in the right neighborhood for you. If you have questions about moving to Portland, feel free to call, text, or email Jackson Wilkey or Jesse Dau.
P.S. Join your local peers!
Join our active Facebook group to get to know the city & the real estate market better
Or message us to day with your questions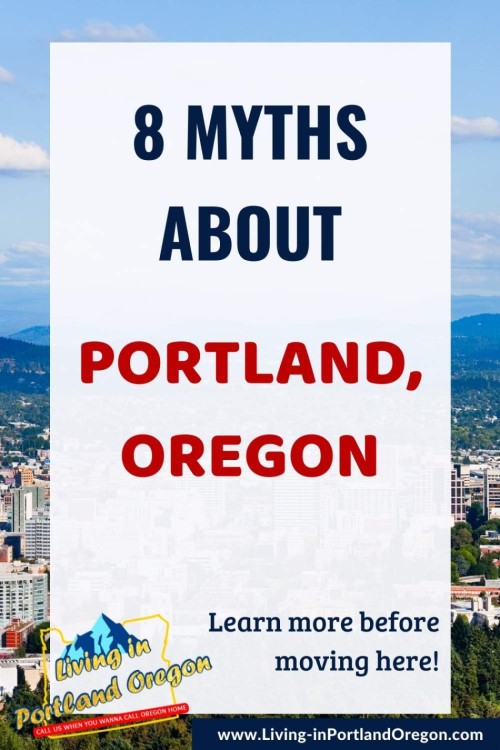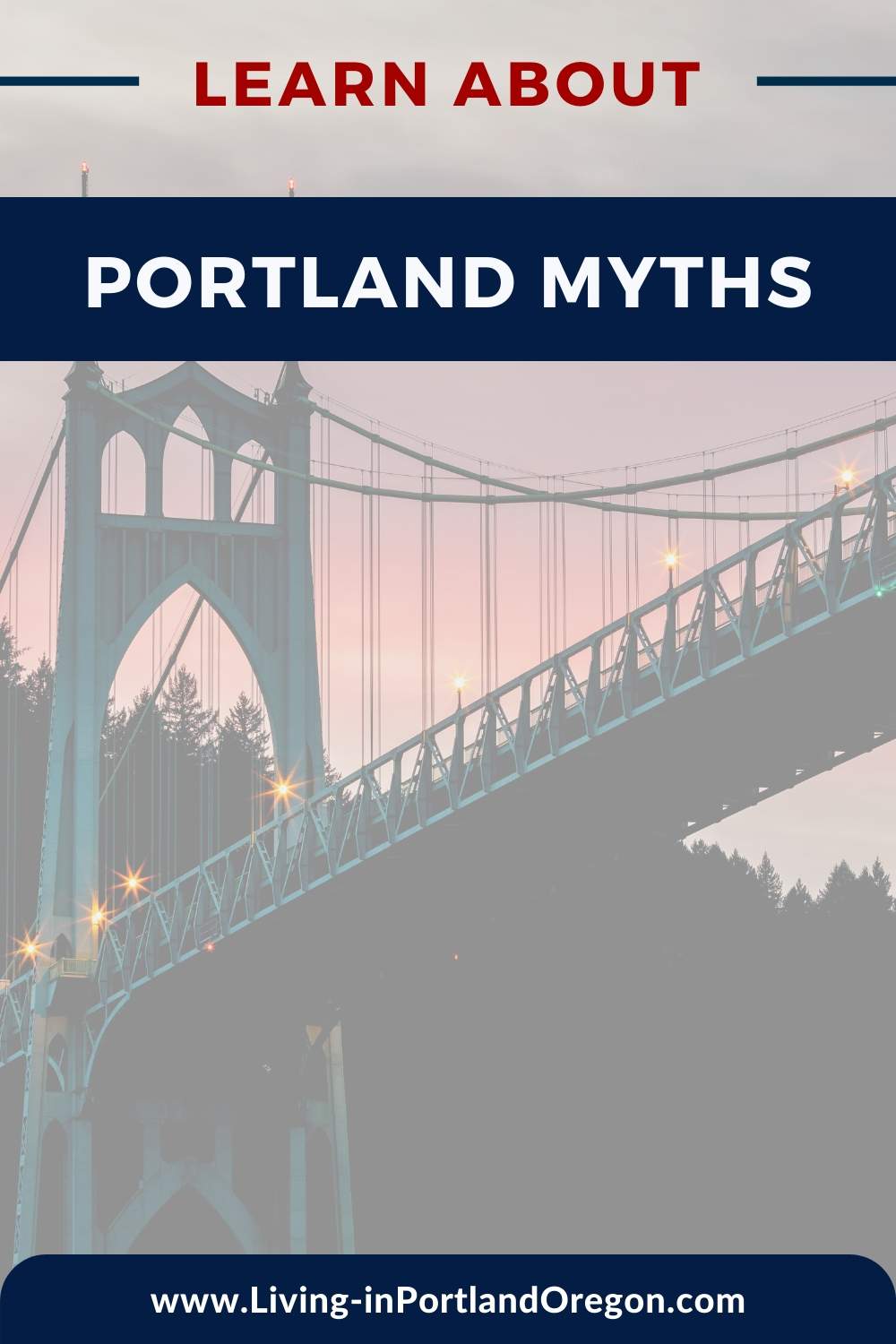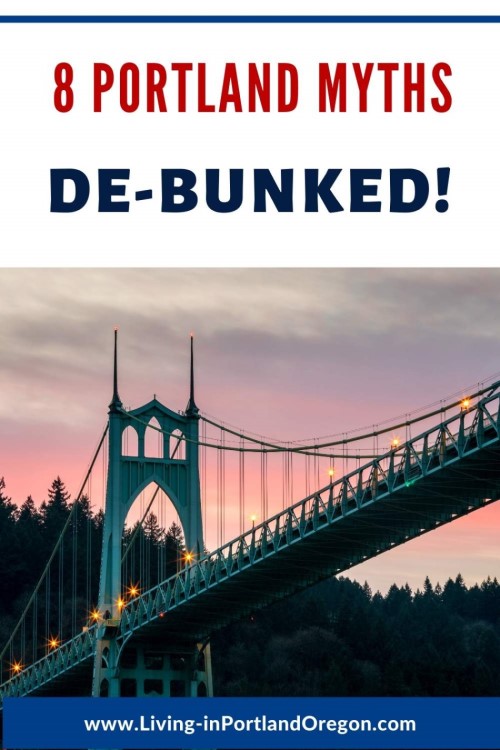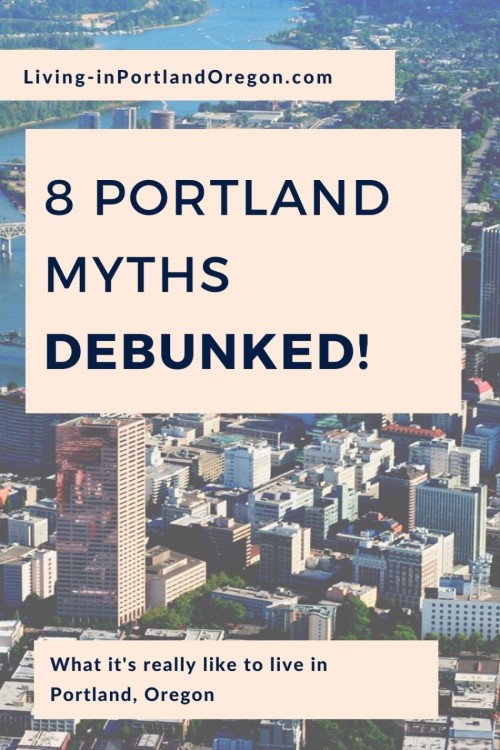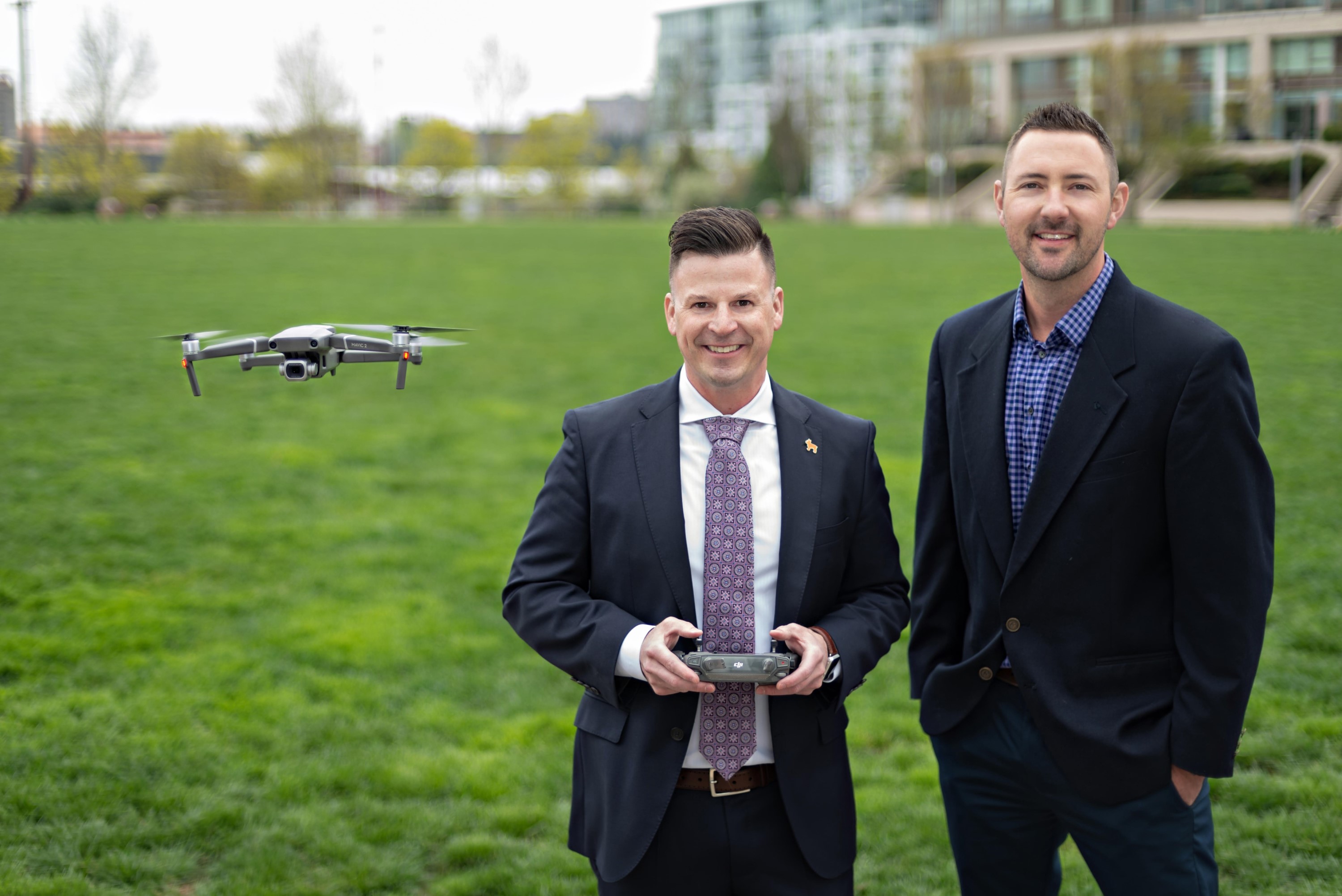 About Real Agent Now Group
Jesse & Jackson are high-touch broker's known for their extensive market knowledge and unmatched devotion to clients.
Their success is based almost exclusively on positive referrals. They earn the respect of their clients by working tirelessly on their behalf and by always offering them candid advice.
Get to know them better by checking out their Portland and real estate YOUTUBE CHANNEL.