17 things to know before moving to Vancouver Washington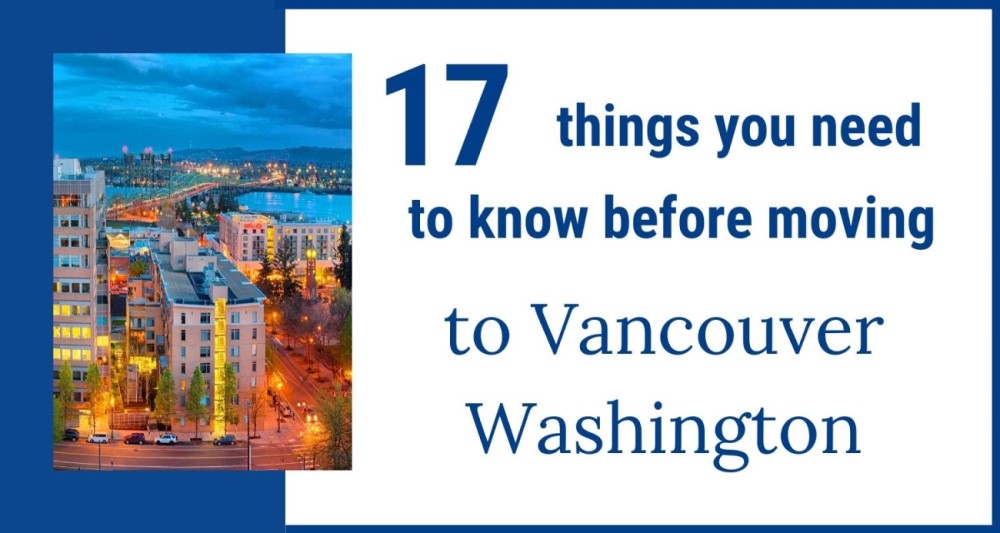 Maybe you've been considering moving to Vancouver, Washington; maybe you've been thinking about moving to Portland, Oregon. Each are amazing places to be and because they're so close, living in either one gives you the best of both worlds. But what do you need to be most aware of before moving to Vancouver, WA? Just in case you didn't already, there are 17 things that you absolutely must know if you're thinking about moving to Vancouver, Washington.
1. Vancouver, Where?
Vancouver, Washington, is literally just across the river from Portland, Oregon. Many people hear "Vancouver" and think "Oh, Canada", but this beautiful city is way south of that one; it's also a lot warmer, and definitely very much within the USA.
The Columbia River splits Portland, OR, and Vancouver, WA, making it a mere 12-minute drive to start in one place and end in the other. Even though they're so close, there are some differences between Vancouver and Portland.
2. We Call it The Couve
Vancouver Washington is locally called 'The Couve.' Anyone who's heading over to Vancouver from Portland might very well say that they're going to The Couve, and now you know that they're on their way to Vancouver.
3. Vancouver WA's Tax Benefits
Ready for more vacations? If you live in Vancouver, Washington, get ready to pay zero income tax. Portland has zero sales tax, so you can hop over to Portland to do your shopping and earn that cold hard spending money in Vancouver without having to pay state taxes on it.
You'll also find a lot of people retiring to Vancouver because the lack of income tax means that you don't get those taxes taken out of your social security payments either. So, a pretty good deal all around.
4. Not a Concrete Jungle
Vancouver, WA, is definitely starting to grow, but a good thing to know is that it remains the absolute opposite of a concrete jungle. Sure, there are a ton of new buildings, restaurants, and shops popping up all over The Couve, but it continues to hold onto its charm.

Vancouver's old downtown is a really cool space that is also starting to revitalize. So, other than some new developments, Vancouver is all trees, rivers, lakes, and mountains. Residents of The Couve are all about the outdoors. The weekend hits, and you'll see a lot of people wearing hiking, climbing, biking, and running gear. The scenery in this city is absolutely gorgeous. In most spots, you also have a great view of Portland's Mount Hood.
5. Vansterdam
People love giving this town nicknames. Another one of Vancouver's finest pseudonyms is "Vansterdam." Why? Because of the sheer amount of available weed. The original use of this nickname dates back to somewhere within the year of 2013 when Marijuana became legal in Washington, and dispensaries started appearing with a speed only seconded by lightning.

Marijuana is legal in Portland, Oregon, as well. And, as you might imagine, people have tried to coin Portland with the name "Potland", but it never stuck–because, let's face it, that's some seriously low-hanging fruit.
6. Casual is Where it's at
Number six on the list that Vancouver is not a black-tie kind of place. If you like the casual lifestyle, Vancouver has that to offer. This city is as laid back as they come. We're starting to see the professional look come out to play more often in the Portland area, but Couve Town is sticking with a cold beer on a Friday night and a pair of jeans that fit just right.
7. But First, Coffee
Just like Portland, Vancouver must have their coffee brewed right, or it doesn't count as actual coffee. It's utterly outstanding when you see just how many coffee establishments live within the city limits (and all the way up to Seattle).
Anywhere you go in Vancouver, you will have ample access to some of the most delicious coffee you've ever tasted. Most coffee shops are usually pretty busy, and you can make some great acquaintances in them. It's another friendly area just like Portland but, like Portland, don't mess with their coffee.
8. Lose the Umbrella
So, number eight on the list of important things to know when moving to Vancouver is that you're gonna need to lose the umbrella. The locals here will not use an umbrella, and if you do, they may look at you as if you've just opened one inside a house. It's all about not taking up a whole bunch of sidewalk space, and the rain is not brutal enough to warrant the use of such a bulky contraption.

But, why wouldn't people consider using an umbrella even if it's raining like crazy? The thing is, it doesn't just flat-out pour with torrential rain fall or even most of the time here. In fact, the average rainy day in Vancouver will only yield 0.01 of an inch. Sometimes that's a sprinkle in the morning and maybe a touch in the afternoon if you're lucky.
So, what do the locals do when it looks like rain with a hefty side of, oh… I don't know, rain? If you live in Vancouver or Portland, you'll end up owning a Marmot, Columbia, Patagonia, or other outdoor jacket–it's a cardinal rule of Pacific Northwest nature. Here, outdoor gear is basically an umbrella.
9. Farmers Markets for Days
Number nine on the list, and something that's really cool about the Vancouver area, is all of the awesome farmer's markets. Definitely the most central and perhaps the most famous of all Vancouver Farmers Markets is located in Esther Short Park. It runs on a Saturday and has over two-hundred-and-fifty vendors.
Farmer's markets are an incredible part of living in the larger region of Vancouver and Portland. When you live in either, you're close enough to each other to enjoy the extensive network of farmer's markets that spans across both places. So, if you love fresh, organic produce, spices, and herbs, you can easily pick them up in any area of either city. The markets also have outstanding local beer and craft cider– that's just how we roll in the Portland Metropolitan area.
10. The Music Scene
We get a lot of questions about the music scene around here. If you like live music, there's a ton of it in the Vancouver area. The larger establishments host huge names. In the parks, like Esther Short, you'll find rising stars performing at sunset concerts.
11. Uptown
Vancouver is full of the kind of secrets that make you fall in love with a place. One such secret is a funky little spot known as Uptown Village. This hip new haunt is starting to attract droves of young professionals. A collection of historic neighborhoods with new breweries and restaurants, it's a key spot to come and check out the next time you visit Vancouver.
12. Go by Bike
Number twelve on the list of things you need to know when moving to Vancouver, Washington, is that you're going to want to own a bike. This town is the mecca of $3,500 mountain bikes atop of $500 cars. People take their mountain biking very seriously around here. You'll find fourteen killer biking trails in the Vancouver Washington Metro area, with a solid trail for every level of bicyclist.
13. The Brewskis
This is something that can be said for both Portland and Vancouver. This whole gem-of-an-area has unbeatable craft beer, and many of the concoctions are straight-up masterpieces. There are plenty of well-established breweries, and there are fresh ones popping up all the time.
If you can dream it, it is available in Vancouver as a type and flavor of beer. And, it wouldn't be a brewski capital if not for the incredible brew fests where you get to sample all of the local fare. Quite simply, this is a haven for purveyors of fine craft beer.
14. Reduce, Reuse, Recycle
Vancouver is not only located in the evergreen state, but it is also a very green-minded city (not just talking about the weed). Just like Portland, Vancouver takes its recycling very seriously. You'll see a lot of large recycling bins around the Northwest in general, but especially in PDX and The Couve. It's interesting to note as well that the trash cans are super small, and the recycling bins are about 3x the size to further encourage recycling as an ongoing habit.
The one thing you will not get in Vancouver but will get in Portland is the bottle exchange where you receive 10 cents back on every bottle you recycle, but you're also not going to get taxed 10 cents on every bottle in the first place–so it's basically a win either way.
15. Vancouver Entertainment is Straight 🔥
The biggest fireworks show west of the Mississippi takes place in Vancouver each and every year.
Washington State purchasing guidelines for non-commercial use sets out a safer environment than many firework-friendly states. While you can buy them at local stands, you can only buy them a couple of days before and after the 4th of July.
16. Vancouver WA Art Scene
At number 16, you need to know that Vancouver has a killer art scene. There's a huge artsy event, First Friday, on the first Friday of every month, which includes art walks, pop-ups, live music, and extended business hours for many local restaurants. The shops and art galleries open their doors, and they also give out wine and beers, which is always a nice touch.
17. Vancouver WA is a Great Place for the Kids
Kids absolutely love Vancouver. There are a ton of sports leagues, parks, and other super fun activities and events. You also have Lachman's Lake, which is a family favorite.
As far as safely built, modern housing is concerned, Vancouver has lots of new construction by some of the top home design and build names in the nation. Compared to Portland, it's a lot more affordable in Vancouver, and that goes for brand new homes as well.
Have You Been Thinking About Moving to Vancouver?
We're seeing a lot of people move there, and that's really exciting. If you're thinking of moving or relocating to Vancouver or Portland, you've got to give us a call, shoot us a text, send us an email, or even send the pigeon carrier. However you want to get a hold of us, we've got your back when moving to Southwest Washington and Portland, Oregon.
Need help moving to Vancouver WA?
If you're thinking about moving to Vancouver, WA, we can help you find your perfect home in the right neighborhood for you. If you have questions about moving to Portland, feel free to call, text, or email Jackson Wilkey or Jesse Dau.
P.S. Join your local peers!
Join our active Facebook group to get to know the city & the real estate market better
Or message us to day with your questions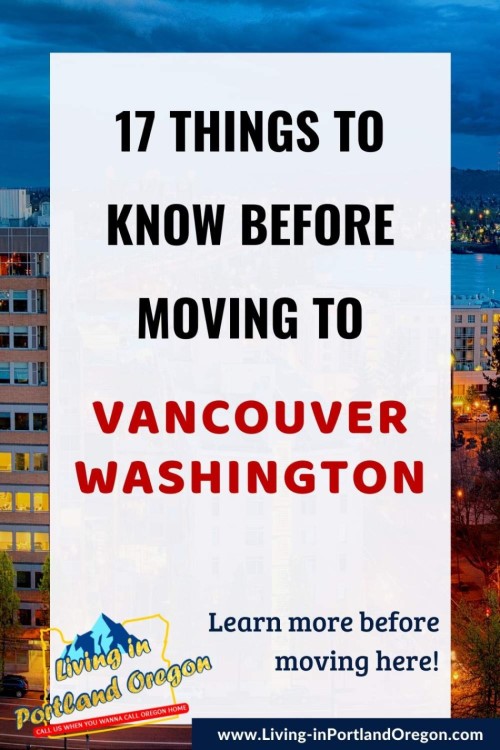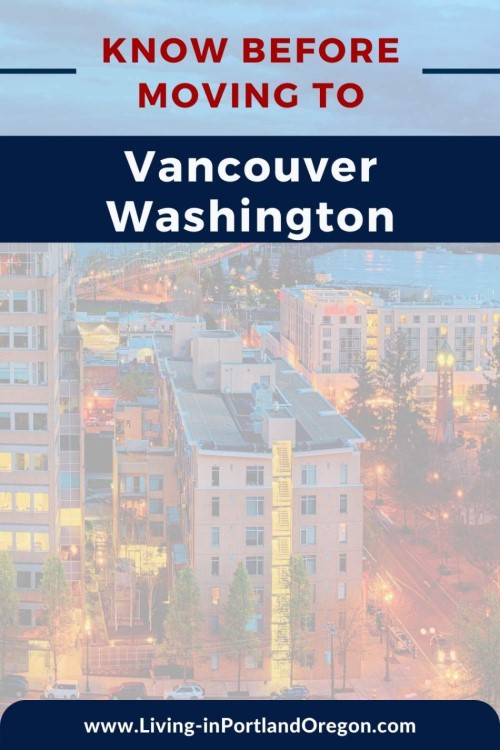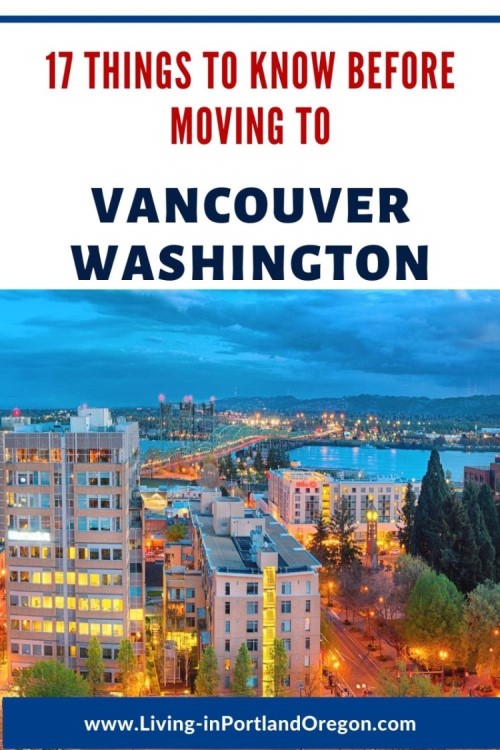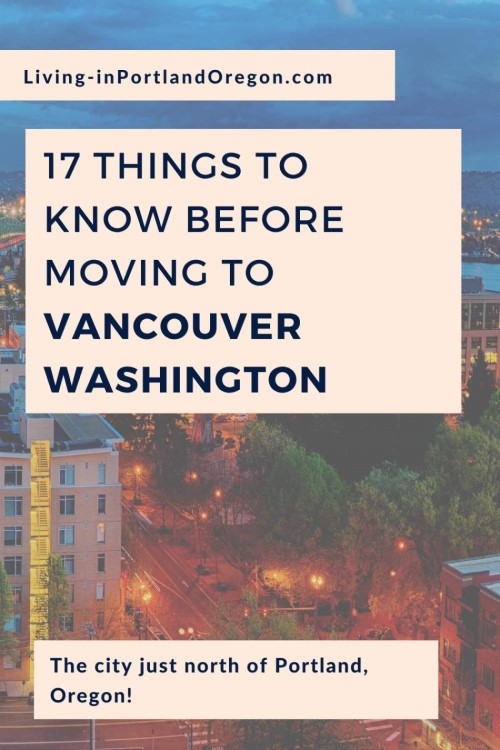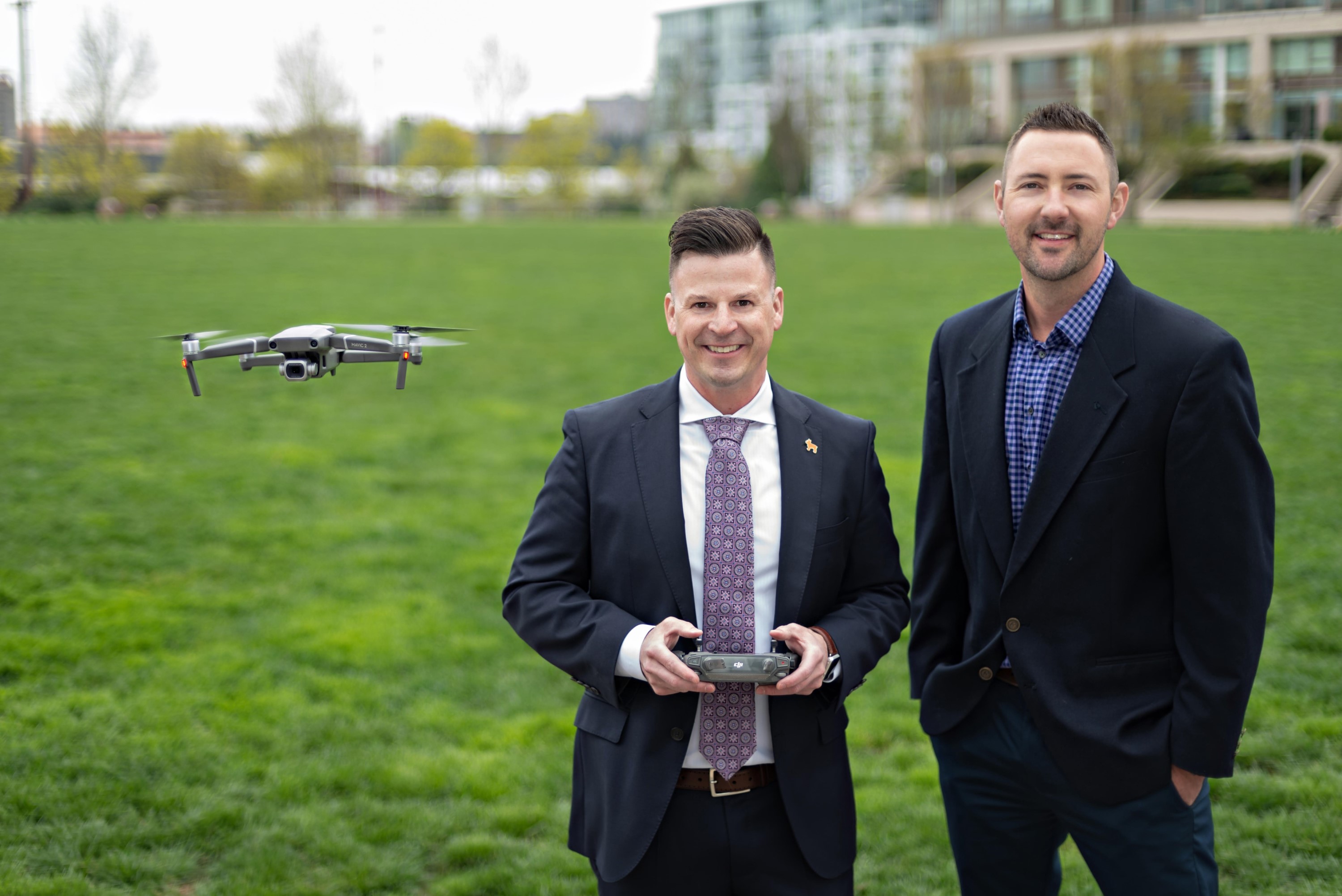 About Real Agent Now Group
Jesse & Jackson are high-touch broker's known for their extensive market knowledge and unmatched devotion to clients.
Their success is based almost exclusively on positive referrals. They earn the respect of their clients by working tirelessly on their behalf and by always offering them candid advice.
Get to know them better by checking out their Portland and real estate YOUTUBE CHANNEL.