Gov't Lowered Interest Rates – Should I Refinance my Home? Real Estate in Portland, OR
How the CoronaVirus Affected Real Estate in Portland, Oregon
When the CoronaVirus COVID-19 outbreak hit the world, no one got a playbook on what that would do the real estate market. It's was a weird time. We've had tons of people asking us about the real estate market here in Portland, Oregon. So, we've pulled together our team's extensive knowledge to provide insight into what's happening now in PDX. In this article, we originally broke down what COVID-19 meant for the Portland real estate market, but now it's been updated to reflect what to do when the government lowers the interest rate and how that affects people who are looking to buy a home in Portland, Oregon.
Will Mortgage Rates Drop to 0%?
The burning question everybody wants the answer to is: "If the feds cut rates to 0%, does that mean mortgage rates are 0%?"
So, what's important to know right off the bat is that the feds cutting their rates won't necessarily mean that mortgage interest rates are going to decrease dramatically. Based on current econimic standings, The Fed will do what they can to keep the banking system flowing & the adverse of that would be to maintain inflation so the cost of living doesn't skyrocket. This means lower interest rates for businesses, auto loans, and credit cards. The aim is to stimulate the economy and keep people fueling it. So, it's up to investors and mortgage companies to decide if they'll follow.
When the fed lowered rates during the 2020 pandemic, we saw early downticks in mortgage rates. A week before The Feds reduced their interest rate to almost zero, the national average for mortgage rates was in the low 4's; by Friday (March 13th, 2020), many lenders were issuing loans at substantially above 4%. Starting the day after the March 16th announcement made by the feds about cutting their rates, we saw a bit of a correction. The national average low for the week following the announcement hit 3.45% and ended on a high of 5.13%.
What we tend to see when the Fed drastically lowers their rates is slightly lower mortgage rates, then a spike, and back to normal before starting a slow decrease that follows the Fed's lead. The current advice we're receive across the board from mortgage professionals is to be patient with the real estate market. Regardless of the current fluctuations, we've already been in a period with historically low interest rates. We don't always necessarily need the best rate known to mankind for it to make sense. For now, experts are warning that there are so many people trying to scramble to get a loan that the market needs to stabilize in order to lock in your rate. Finance companies will be crazy busy during these times of low fed rates because of a few reasons that we'll discuss further along in this article.
If we're to see a sustainable drop in mortgage rates, it's going to happen over time. To avoid spending cash you may need later, it's advisable to wait for a predictable pattern to emerge in mortgage rates and the market in general. If you're looking to refinance or initiate a new loan, the best thing you can do is be as prepared as humanly possible. Ways to be proactive include consolidating debt, having an application completed, and gathering all of your documentation so that you have a file that actually is ready to be worked on.
How Busy is the Portland Real Estate Market Currently?
The conclusion that some people are coming to is that the Portland housing market will slow down considerably. We've been talking to listing agents around Portland who have said that they're currently experiencing quite the opposite. Many of those agents are seeing the busiest open houses they've seen in their entire careers. For instance, on average, you might expect to see 30 to 40 people coming to an open house on any given weekend. Since the major CoronaVirus outbreaks hit the United States, some local sales agents are seeing closer to 30 to 40 groups come through these open houses. Since 2022 and the increase of the fed rate due to inflation this has obviously slowed down.

So, if the houses are still the same price and the mortgage rates haven't gone down, why are so many people considering buying a property now? With the current climate in the stock market, we've devised that people are extremely motivated to move money into longer-term investments now that there's uncertainty in the banking systems and the future of their stock.
Should I Buy a Home in Portland Right Now?
The home inventory count in Portland is currently very low, which means that the competition is higher than normal. We're getting back to the 2016 days, where the homes here received multiple offers at a time. That's not to say that you shouldn't buy a house in Portland at the moment, it's just a factor to be aware of. As with anything else during the time since the CoronaVirus outbreaks, we advise that you take everything day by day.
If you're getting cabin fever, antsy and just want to buy a home in Portland right now, put some thought into getting prepared. If you have all of your ducks in a row when your dream house pops up, then you'll be much more likely to close on it. What do we mean by preparation? Getting a loan application in, a preapproved loan, gathering all of your paperwork including:
Tax forms for the last two years

Pay stubs and W2's for the last two months to two years

If you receive work bonuses and/or overtime, you will likely need to provide your most recent end-of-year payroll stub.

If you are an independent worker, you'll need to provide current profit and loss statements for the last two years. You will also need to include your 1099s.

Two months of statements from IRAs, investment accounts (stocks and bonds), and CDs. The last quarterly statement from 401(k)s showing the vested balance.

Evidence of any other assets or income

Make a list of all of your debts such as credit cards, loans, student loans, car payments, basically anything you owe.

Prior 60 days of bank statements (TIP: do this one last because they often need to be to-the-day current)

If you've had a larger withdrawal or deposit within the last 60 days, write a letter that states what this larger transaction was, and be sure to sign the letter as well.

If you've received a monetary gift to help with your down payment, you'll need to get a signed and notarized letter from the gifter stating that they will not need to be paid back. You may also want to write and sign a statement yourself. And, if the money is already in your account, you'll want to be able to show the bank statement that the transaction took place on.

If you rent, you'll need to provide 12 month's worth of rental statements and/or withdrawals. You basically need to prove that you have been able to pay your rent consistently–this shows your lender that you'll be able to pay your mortgage each month. If these are in a room mate's name or partner's name (if they're not going to be on the loan), you may need a signed and notarized letter from them stating the facts, their rental statements, and bank statements showing the money coming out of your account; in this scenario, it's advisable to prepare this just in case.

If you currently rent, you'll also need to provide contact info for your landlord for the last two years, at least.

If you have a house that you're looking to use as collateral for your loan, you will be asked for the address, lease, rental income, and current market value of a rental property. In order to do this, you will need a proper appraisal report. Be aware that many lenders will not take these reports from outside appraisers. They will either have appraisers on staff or a pre-vetted list of people you must use.

Call your lender

ahead of time to find out what their process is here. The appraisal will cost anywhere from $250-$450+. Also, note that it can take two weeks to a month to get an appointment with an appraiser, so you'll want to start this part right away.

Divorce papers

Child support and/or alimony support court

Include all of the pages (even blank ones) from your documents–this way the lender can confirm that you're not hiding anything.
Now, all of that sounds daunting, and not knowing what to expect genuinely keeps some people from applying at all. If you look at the above with the mind that each step is super easy and you need only to tackle one at a time, it'll be a cakewalk. You can (and should) gather all of these docs together into a digital folder. You can use a phone app like Tiny Scanner to scan any physical papers, but keep those papers in a folder as well.
Call Ahead
Another way to prep–particularly if you're coming in from out-of-state–is to call your real estate agent ahead of time to plan a day of house tours or even just a meeting. We love planning ahead because we never want someone to take a trip to Portland with the intention of having us show them homes, only to find that we're all booked up. Give us a call or shoot us a text and we can advise on next steps. We can help you even if you don't even have a starting point yet.
If you're out of state, we can set up a Zoom call with our team. We won't pull credit at all, it's just a consultation to get you going on the right path.
Be prepared; do your research. We have a ton of videos on different neighborhoods and areas in Portland right here. Dive as deep as you can into those, and even send us some feedback on things that you'd like to see.

As this market continues to shift, the demand could continue to rise. The people who are prepared ahead of time and working with somebody will be much further along in the line when it comes to finding and financing that dream home. Whether it's today, tomorrow, a couple of months out, planning is crucial.
Will the Portland Real Estate Market Crash Due to Fed Rates increasing or decreasins?
Obviously, we can't predict the future, and we're speaking in relative terms today. If you do have any questions at all about Portland, Oregon; moving here, relocating, what's going on, the situation in the housing market, or anything else to do with Portland, make sure you're asking those questions.
A recession does appear to be in the forecast, but our sources feel like it will be a small dip and a rebound as opposed to a full recession of 2008 proportions. As of 2019, major players like Zillow predicted a 2020 real estate market crash. A major threat that could help that become a reality is the lack of liquidity in loan-originating companies. What we mean by 'liquidity' is the speed in which banks can convert non-monetary assets into money. Banks hold assets such as equipment, land, real estate, interest on loans, and other profit-producing entities that can be sold when cash is needed. What the feds have done due to the COVID-19 outbreak is clear up a lot of liquidity issues, allowing banks and other mortgage lenders to lend more.
So, once again, we can't predict a future market crash, but this is much different to the 2008 financial crisis. Our country learned a lot from that crash and has created compliance rules and guidelines so that people aren't getting financing that they can't afford (and eventually crashing the system).
Are You Looking to Buy a Home in Portland, Oregon?
Clearly, there are some restrictions with travel at the moment, but being here in person isn't the only way to buy a house in PDX. If you've been planning on coming to check out Portland this year or next and need some advice, set up an initial zoom call with us to get to know the team–at worst, you've got some people that you know here. You can also find out everything there is to know about Portland, it's hottest neighborhoods, real estate investment opportunities, and more by going to our YouTube channel.
As a final note, we can't reiterate enough that our hearts do go out to anyone who has been affected by the CoronaVirus, whether that's health, employment, family, or friends. Our thoughts are with you.
Need help moving to Portland?
If you're thinking about moving to Portland, OR, we can help you find your perfect home in the right neighborhood for you. If you have questions about moving to Portland, feel free to call, text, or email Jackson Wilkey or Jesse Dau.
P.S. Join your local peers!
Join our active Facebook group to get to know the city & the real estate market better
Or message us to day with your questions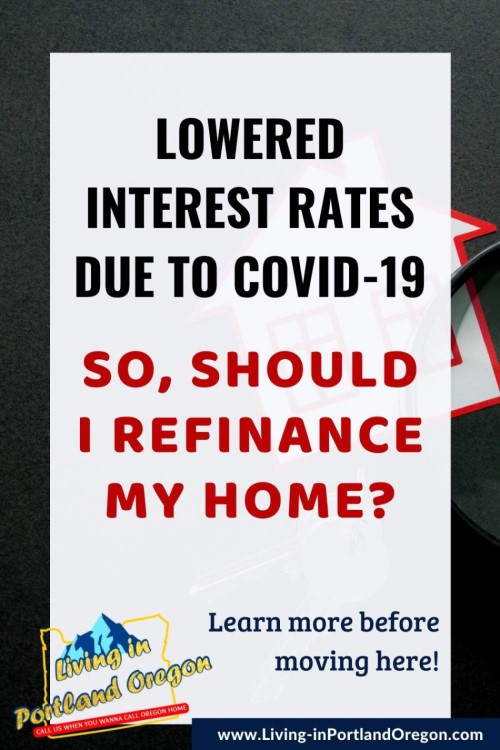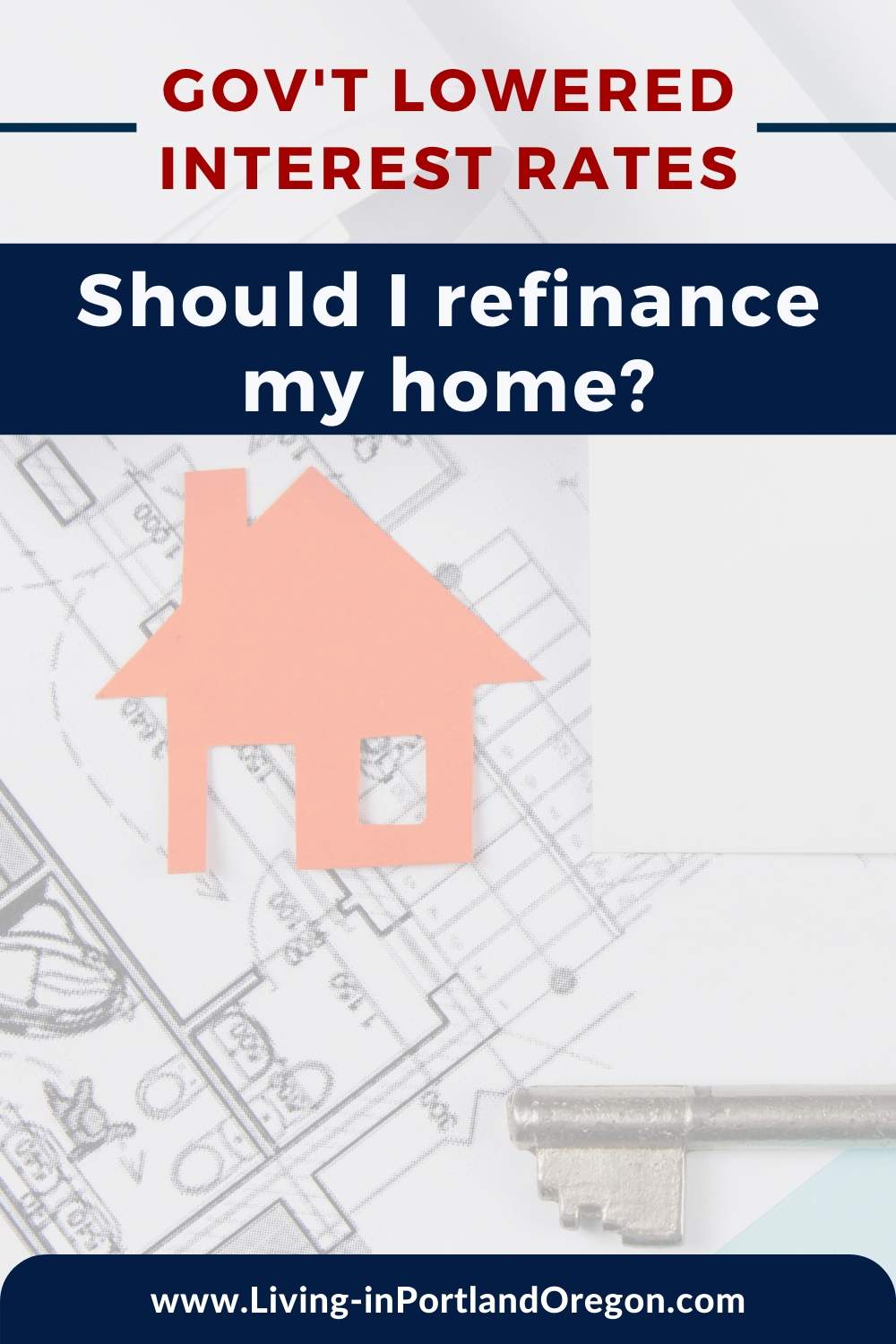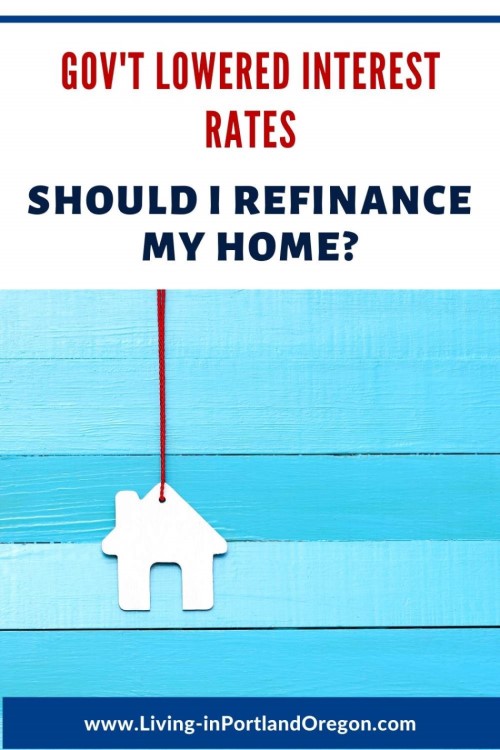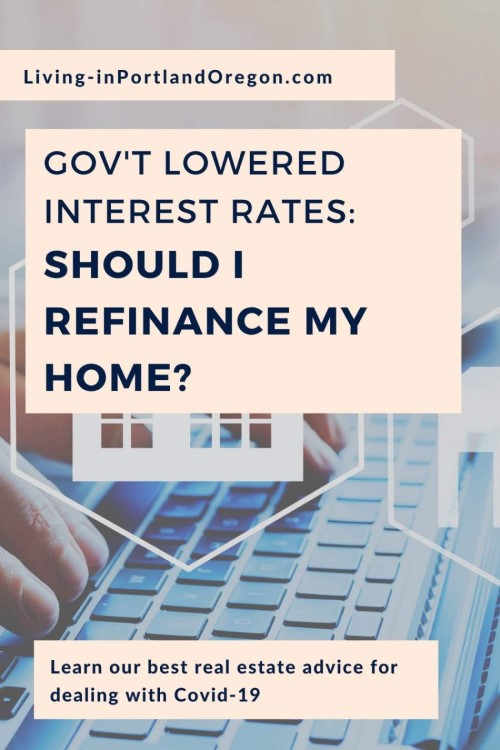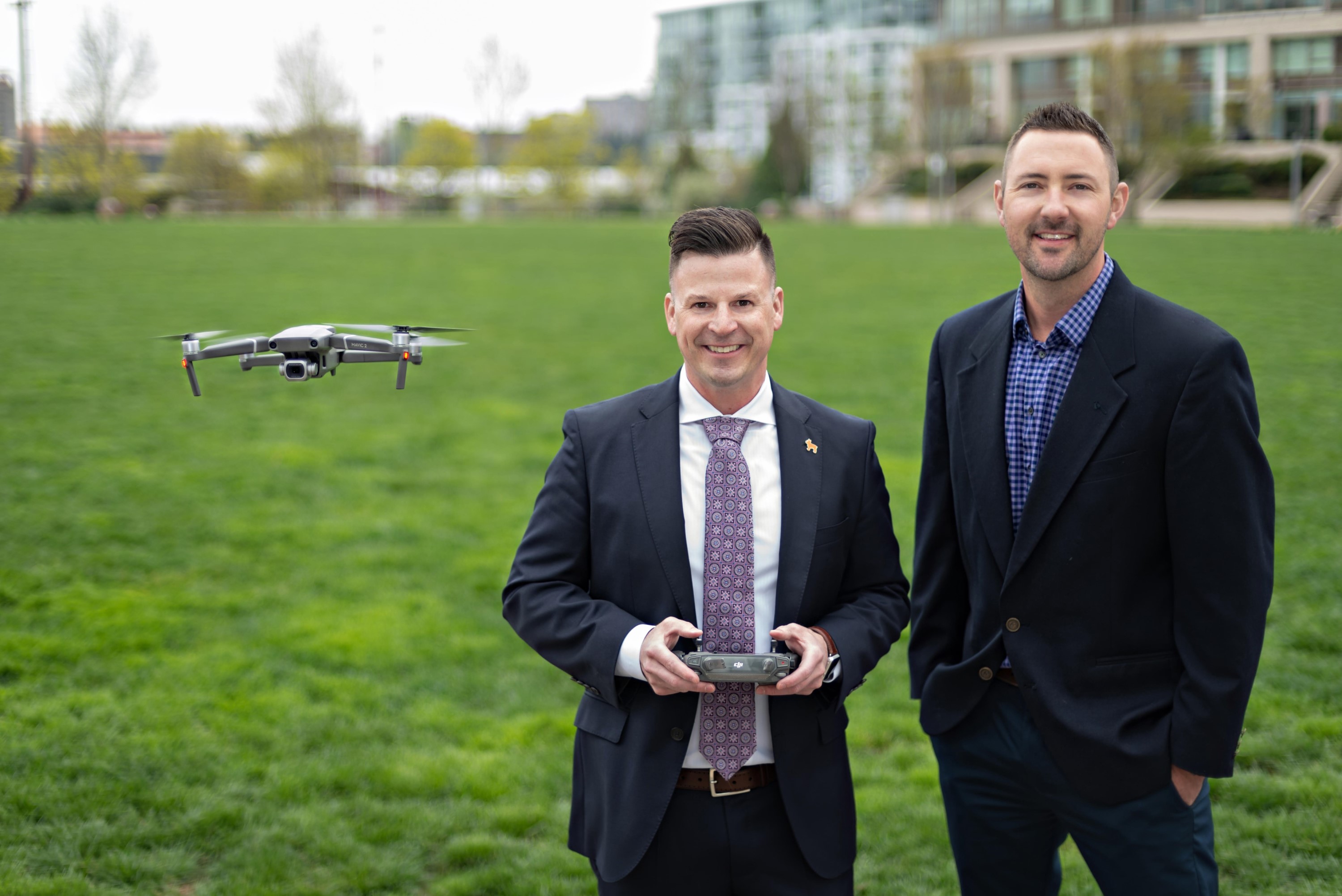 About Real Agent Now Group
Jesse & Jackson are high-touch broker's known for their extensive market knowledge and unmatched devotion to clients.
Their success is based almost exclusively on positive referrals. They earn the respect of their clients by working tirelessly on their behalf and by always offering them candid advice.
Get to know them better by checking out their Portland and real estate YOUTUBE CHANNEL.