Why you should join eXp Realty as a new Real Estate Agent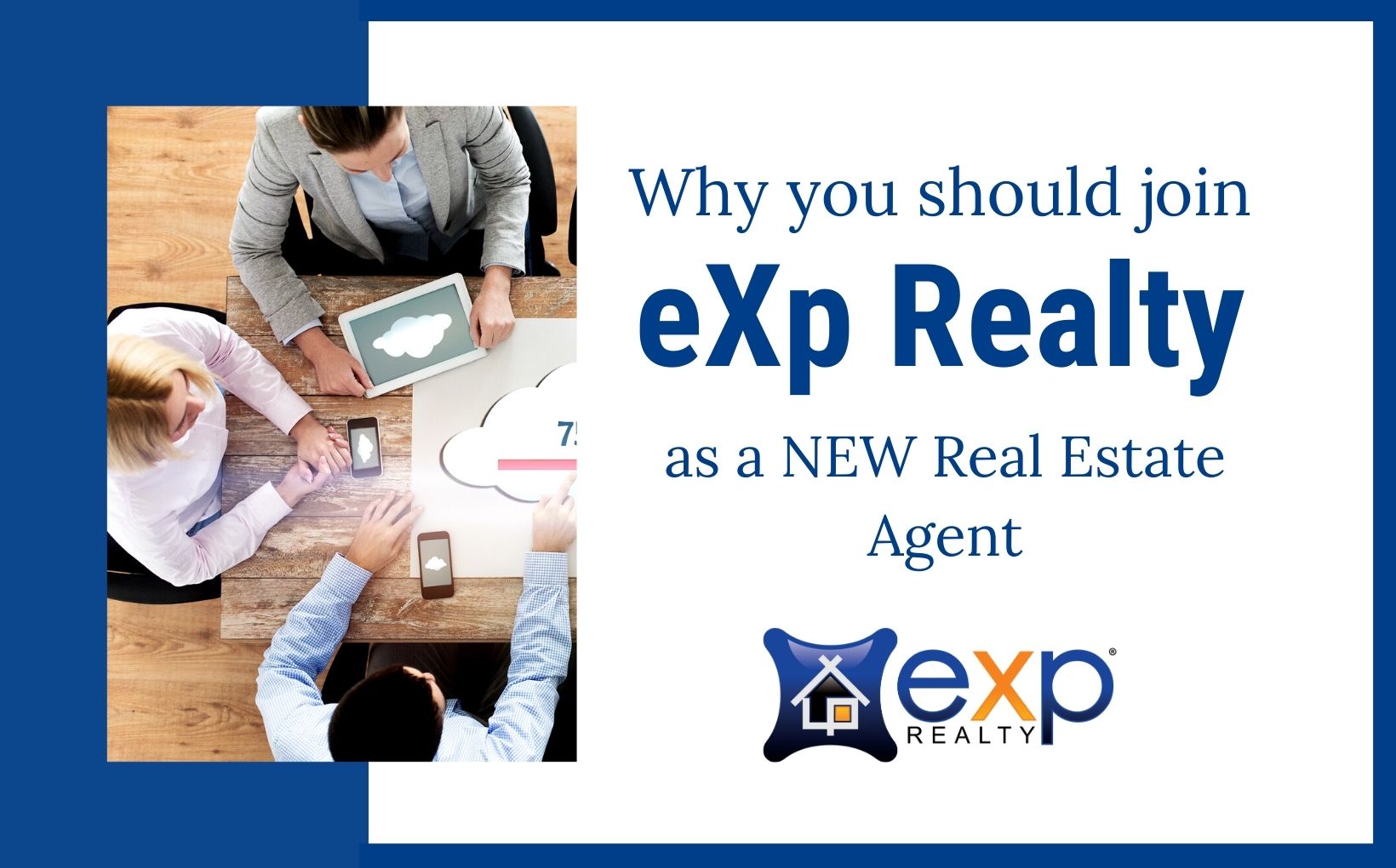 If you're looking to become a successful real estate agent, here's a pretty humbling statistic – only one in every ten people who try to become real estate agents will make it. Woah, are we trying to sell houses here, or bat for the Yankees?! It's true, making it in real estate is really tough. But eXp Realty is helping new real estate agents make a difference & find business success.
We're going to walk through the benefits at eXp Realty, and show you just what this cloud based realty brokerage can do for you. At eXp, they put YOU first; and put the training, resources, and tools you need in your hands, to be set up for success before you even close your first transaction.
Interested in learning more about eXp Realty & how it could be the best game changer in your real estate business?? Check out our my YouTube Channel where I interview top eXp performers each week OR contact me directly. I'm happy to chat with you about your questions.
Why work for eXp Realty?
Jumping off the high dive of realty can be daunting, and you have so many options. Big brokerage? Small brokerage? I should pick the one that seems to offer the best training and support, right? All too often, new agents are promised a plethora of tools and services they will never see. Training's, mentorship, CRM leads, technology, and more, are often all on the table until your name is in ink, and then they are nowhere to be found. While disheartening, this isn't an uncommon situation, in fact, I see it every day.
That's why it's so important to find a brokerage that is the right fit for you. If eXp had been around when I became a real estate agent, it absolutely would have been my first brokerage.
There are so many wonderful benefits at eXp, and I'm ready to share them all with you.
The perks of joining eXp Realty as a New Real Estate Agent
First of all, is eXp Realty really worth it? If you're a new agent, you probably have a lot of options and decisions to make that are going to shape your career, so why should you start out at a cloud brokerage? Here are the frequently asked questions and benefits to joining eXp Realty:
New Agent Training at eXp Realty via Mentorship
Any good training program starts with providing mentorship. Upon becoming a member of eXp Realty, you'll be assigned a mentor in your market. It's important to note this person is not your sponsor, (your sponsor is the individual who encouraged you to come to eXp, and can be from any market) but strictly a resource from within your market to help you grow, learn, and benefit from their presence.
As your mentor, this individual will be there by your side through your first three transactions. Your mentor will guide you, and assist with everything from listing contracts, offer contracts, repair addendums, and more.
This is something that would be hard to find in a traditional franchise brokerage, where the top agents are often too busy to take you under their wing and show you the ropes. But with a mentor who is truly invested in you, you're getting the best training that even money can't buy, and that's first hand.
Live Training with eXp
The quickest way to get on the fast track to success is arming yourself with the right knowledge and training. That's why eXp Realty provides all their new agents with "eXp University." eXp University is a fast track program for brand new agents; consisting of fourteen classes in fourteen days. These classes will equip you with all the information you'll need to succeed at eXp and as a realtor, including; base fundamentals of the eXp program, navigating the eXp world, and a library of hundreds of training's that you will have access to whenever you are ready.
As always, there are fifty hours of training available every week in the cloud campus, and these trainings adapt to our current environment. To give an example, you can find training on how realty has been affected by the COVID19 pandemic, or a housing crisis. These training's allow agents to ebb and flow with the industry, and stay ahead of the curve.
eXp Realty Technology Solutions
Like the training we talked about above, if you don't have the right tools, all the good intentions in the world can't bring you success in the real estate industry.
Here at eXp Realty, you have so many wonderful technology solutions to support you along the way. Included in your fees when you become an agent at eXp, is a technology fee. This fee supports your access to an array of services such as; lead generation, content marketing, transaction technology, and even an exceptional social community with which you can collaborate and share your journey with other agents all around the country.
eXp World allows you to attend live training anytime, from anywhere, and interact with real people if you have questions.
By utilizing SkySlope (US) and Transaction Desk (Canada), agents can transparently view a transaction in its entirety, all completely paperless and accessible 24/7. If you need a transaction coordinator, that's where you'll find one!
All eXp agents are granted access to kvCORE; a CRM system, allowing you to add and purchase leads. While most companies require you to pay for a CRM system, you won't find that at eXp!
Workplace Facebook allows you to enjoy all the benefits of a social and collaborative platform, but for the workplace. It's like the Facebook you know and love, but wearing a tie. In this private social community we can share news, stay up to date with each other and our industry, and even send referrals.
eXp Enterprise is going to be your "launch pad" to success. If you are a rocket, out there in the vast universe of realty, eXp Enterprise is your Houston. "Houston, we…..don't have a problem. Everything is great because we have all the tools we need!" These are just some of the technology solutions you'll have at your fingertips as a new agent at eXp.
For more information, check out the technology solutions page in the explore guide.
Employee Benefits at eXp Realty
The cornerstone of eXp Realty is the ability for agents to be truly invested in their company, not just "working for" a franchise. Agents at eXp earn shares even with their first transaction closure, with plenty more opportunities to earn more.
For instance, agents earn shares when they cap, or when an agent they have sponsored closes a transaction. When agents hit their cap and become Icon agents, they can receive up to $16,000 dollars worth in stock options back, that's their entire cap! With the Agent Equity Program, agents can purchase stock at a 10% discount, using up to 5% of their commissions to purchase these stocks. Think about getting all of these benefits in your first years as an agent?! You can start somewhere else, but I can bet you aren't going to find these kinds of benefits at a traditional franchise brokerage.
eXp Realty's Revenue Sharing
When you sponsor an agent, and your new agent starts to produce real estate, you'll receive revenue sharing off of the 20% of your cap that you gave to eXp, so the eXp company dollar is getting spread among the team, or your "up line." This means the agent is always getting their money back. As your network grows and caps, you continue to receive this revenue back.
There's no limitation to how large your network can grow. There are agents at eXp right now, with networks of over 2,000 agents, who are bringing in over $100,000 a month, just off of revenue sharing. The best benefit of the revenue sharing at eXp is how it continues to benefit the agents who have fed its success.
If you are looking towards retirement, or already have retired, as long as you keep your real estate license active, you will continue to receive your revenue share at eXp, representing the contribution you made to your network and its growth.
Legacy Benefits at eXp
As a real estate agent, planning for retirement or untimely tragedies can be very difficult. At eXp, our legacy benefits serve like a perfect life insurance. Should anything unforeseen happen to you, your family will continue to receive your revenue benefits, assuring you can plan for your family's future.
Health Benefits at eXp Realty
Life happens, and you're going to need healthcare at one point or another, even if it's just a check-up. eXp Realty offers a wonderful array of health benefits to their agents, including: medical cost sharing, telemedicine, and supplemental insurance to round out your specific needs.
There's even a health benefits group at eXp Workplace by Facebook, where you can discuss insurance options with other agents. At eXp, you're always supported by a wonderful network that wants you to succeed, and be taken care of.
eXp Realty's Cloud Campus
So if eXp Realty is accessible from anywhere, what does that mean for my community?
Thanks to the cloud campus, you truly have an entire digital campus waiting for you anytime, anyplace! When you log onto the campus, you'll receive your weekly training, where to go to receive that training, and guided to a class to be taught by a live instructor. You'll find IT support, an HR department, state broker rooms, you name it, they have it! The agents and brokers at eXp may be all over the country, but the sense of community is strong. Whatever you need, whenever you need it, you can find it on the cloud campus.
Have a question about eXp Realty that isn't answered here? Connect with me directly & I'll help fill in whatever missing information you need!
So what are you waiting for? The number one thing I hear from new eXp realtors is that "I wish I would have done this sooner." If you have additional questions or just need someone to bounce your concerns off of, I'm you're guy. You can call, text, email, or even send that pigeon carrier.
Need help moving to Portland OR?
If you're thinking about moving to Portland OR, we can help you find your perfect home in the right neighborhood for you. If you have questions about moving to Portland, feel free to call, text, or email Jackson Wilkey or Jesse Dau.
P.S. Join your local peers!
Join our active Facebook group to get to know the city & the real estate market better
Or message us to day with your questions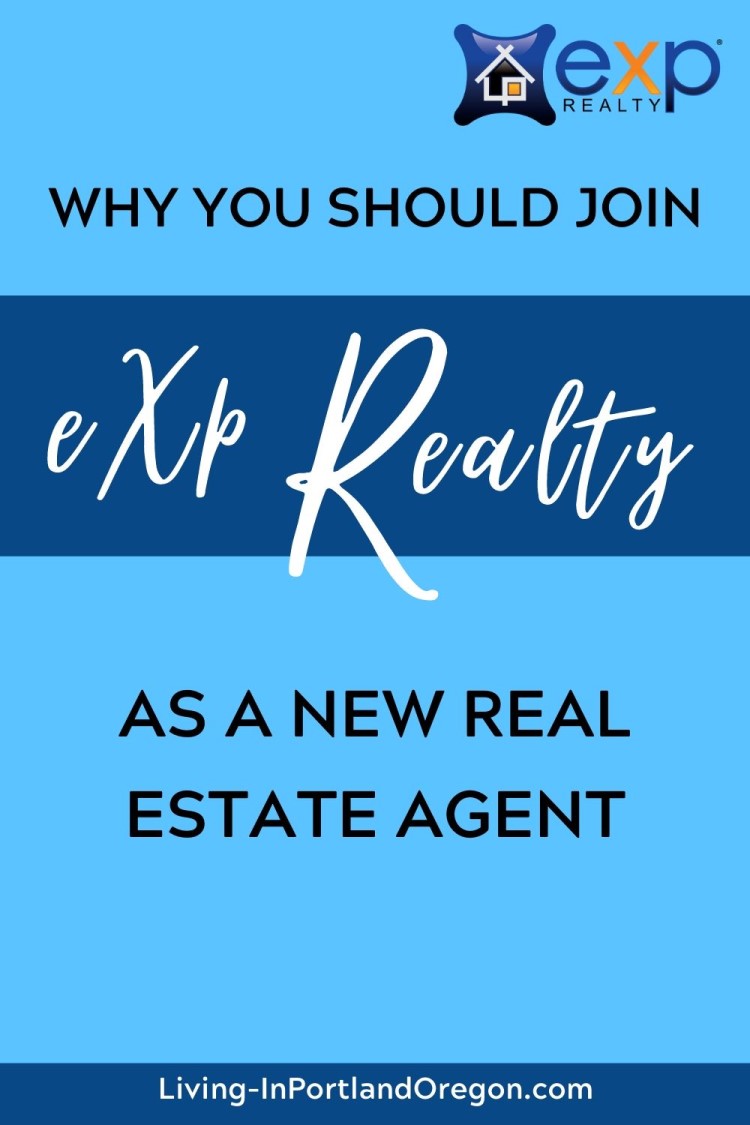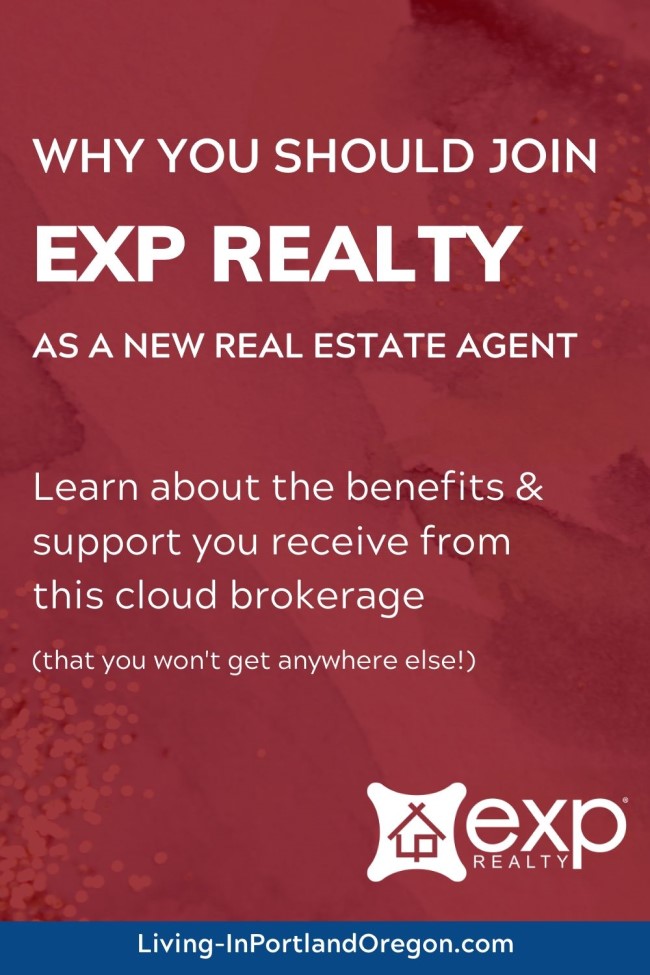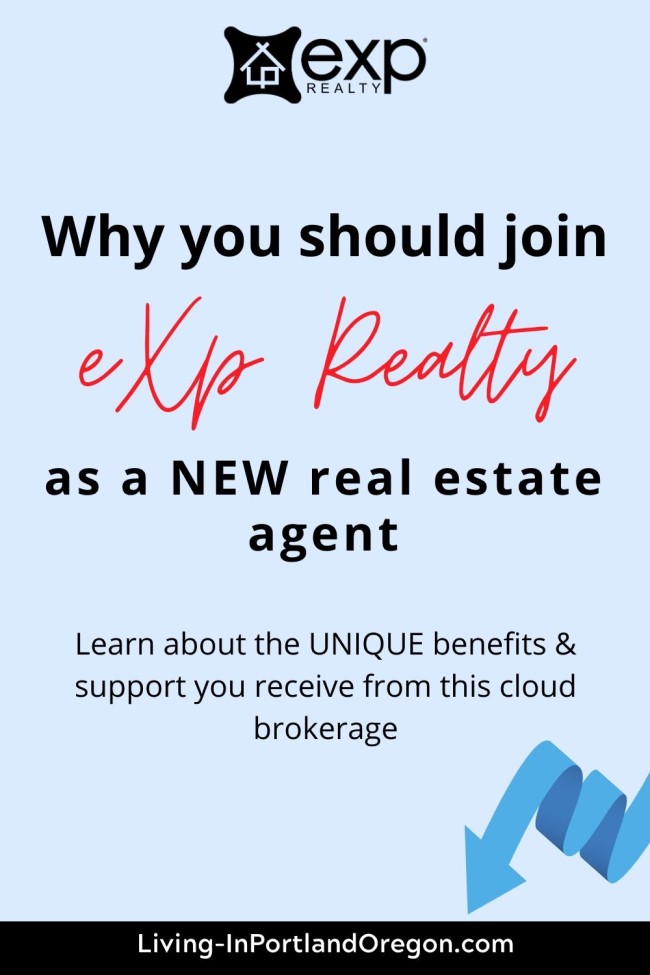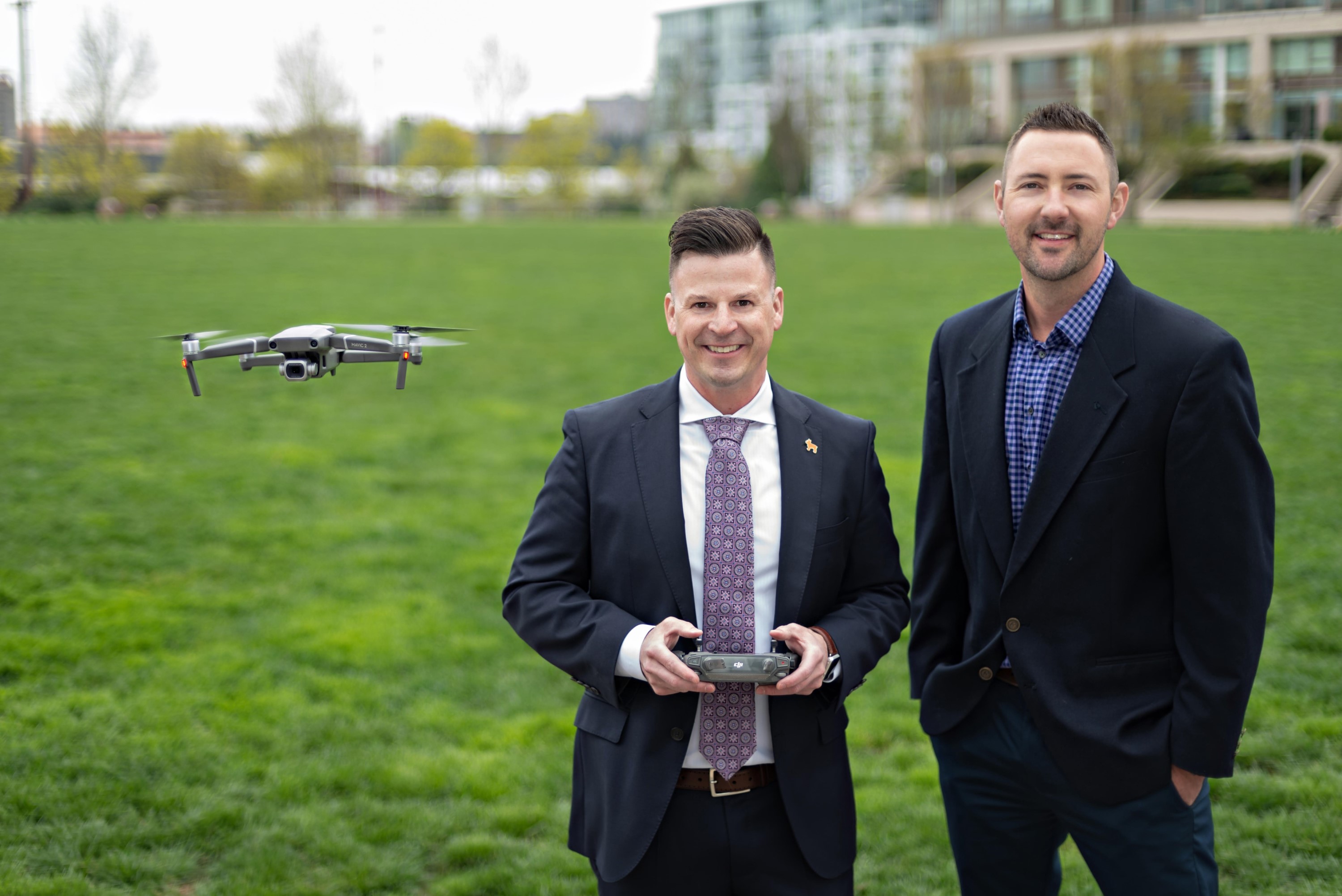 About Real Agent Now Group
Jesse & Jackson are high-touch broker's known for their extensive market knowledge and unmatched devotion to clients.
Their success is based almost exclusively on positive referrals. They earn the respect of their clients by working tirelessly on their behalf and by always offering them candid advice.
Get to know them better by checking out their Portland and real estate YOUTUBE CHANNEL.