Most Asked Questions about Moving to Portland, Oregon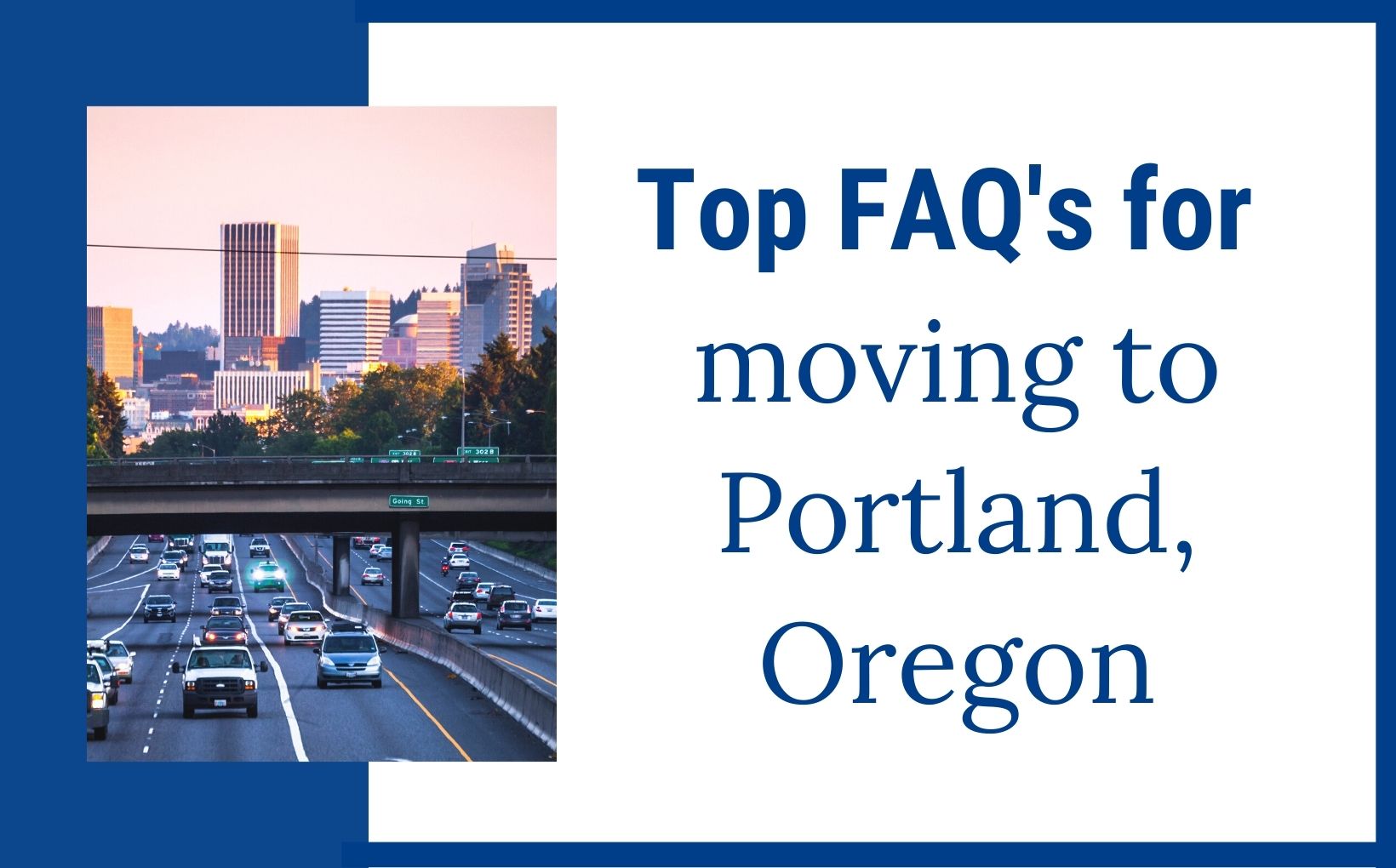 We get calls from so many people asking questions about moving to Portland, Oregon, and we get some questions that consistently pop up. So this post holds the answers to the most frequently asked questions that we get on the regs. If you have questions about moving to Oregon, read on to get some of the most legit answers you'll find. Let's get right into it.
Questions about moving to Portland, Oregon:
Should I Move to Vancouver or Portland?
This is a question we get all the time. Living in Portland versus living in Vancouver caters to two very different lifestyles. If you're into entertainment and walkability, then Portland's going to be the place to be. Vancouver is currently expanding, but it has a long way to go before there's as much to do as in Portland. Vancouver does have a cute downtown area, and a brand new shopping/living/eating/drinking spot on the pier. The number one benefit of moving to Vancouver instead of Portland is that you're going to get more affordability when it comes to cost of living.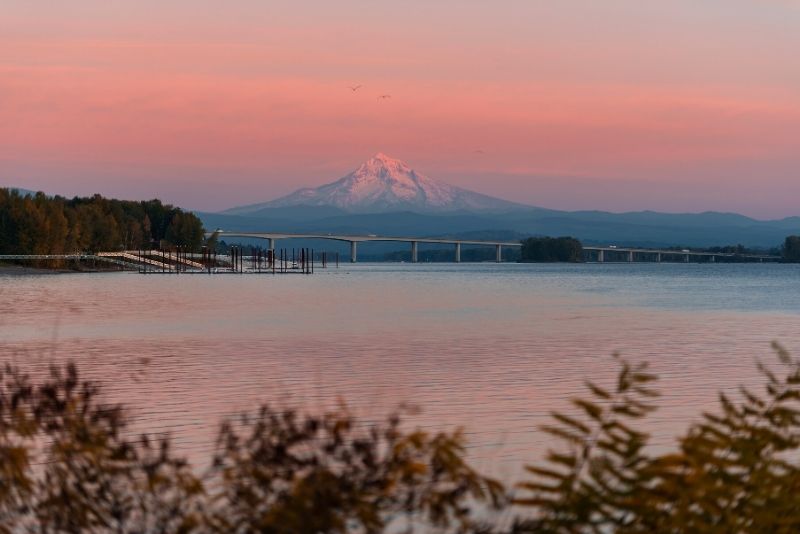 I'm going to live in Oregon and work in Washington, do I still have to pay State Income Tax?
The answer is yes, yes you do. Unfortunately, they base your income taxes on your residency. So, if that's the only reason you're wanting to work in Vancouver while living in Portland, you might want to rethink the strategy. There's a rumor that living in Oregon and working in Washington means that you don't have to pay sales tax or income tax. If. Only. Living in Portland means living without sales tax, and living in Vancouver means living without income tax.
Is the Commute Going to be Brutal if I Live in Vancouver but Work in Portland?
We're not going to dance around the subject; traffic between Washington and Portland during rush hour is going to be horrible. If you're living in Vancouver and driving into downtown Portland, it's going to be really, really bad.
If, however, you're living in Vancouver close to the 205, and your destination is anywhere along the 205 in Portland, traffic can actually be pretty good. So let's just say, for instance, you wanted to live in Camus or Fisher's Landing in Vancouver, and you work at Portland International Airport, that would be a very, very simple drive every day. But if you lived in, say, Richfield or Salmon Creek, and you were driving to downtown Portland every day, it's going to suck pretty badly.
Yes, and we did a video on that we got stuck in traffic, unless you're able to not go during peak hours. If you can go at nine o'clock, 10 o'clock, it's a breeze. So do factor that in. If you're going during rush hour, it is tough.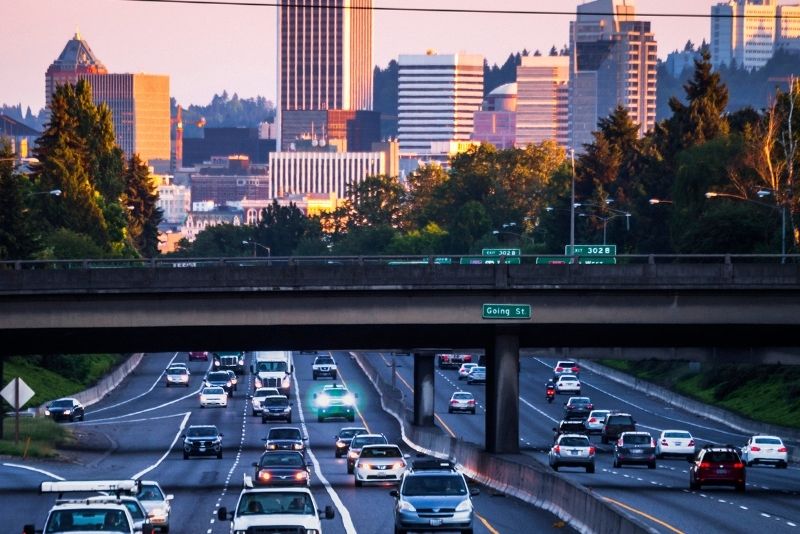 How Much Money do I Need To Buy a House?
The answer to this PDX FAQ is that It's always going to be dependent on your situation. You might get really frustrated about the generality of that comment, but the thing is everything is dependent on your circumstances. Are you a first time home buyer? An investor? Is this a secondary home for you? What does your credit look like? Are you a veteran?
Let's say you're buying a primary home and you have good credit, say 660 or above, you may be able to put as little as 3% down if it's your first time buying a home.
If you're buying a secondary residence or an investment property, and you're going to use it as a vacation home for a certain number of weeks or months throughout the year, you can put as little as 10% down. We have a lot of investment clients, because of the structure we have set up with our lenders. Most times, we're able to get that 10% down versus the traditional 15% down for investment properties.
Can Real Estate Agents Help to Find Long-Term Rentals?
No, we can't help with rentals and the reason why is that rentals and landlords are not part of the Multiple Listing Service (MLS) in Portland. They therefore have no fiduciary responsibilities to us, and we can't actually access that property. So what we recommend, and what we suggest to all of the clients that contact us, is to go to HotPads.com. It's a great tool for rentals because you can search out neighborhoods based on different criteria; price points, schools, affordability, and all that good stuff. Unlike some rental platforms, it really allows you to dial in your search.
We do (cautiously) refer a lot of people to Craigslist as well, because some independent landlords can be kind of old school. So, the only place they're advertising is Craigslist. You just have to be very careful that you're not getting scammed. If anyone asks you for a deposit, and you've never seen the house, or you start to feel like you're getting too good of a deal, it's 100% going to be a scam.
If you're looking for short term rentals, we do have some specific partners that we're aligned with. So if you're looking for a place to buy but need a place to rent for up to three months or maybe even a little more, definitely reach out to us.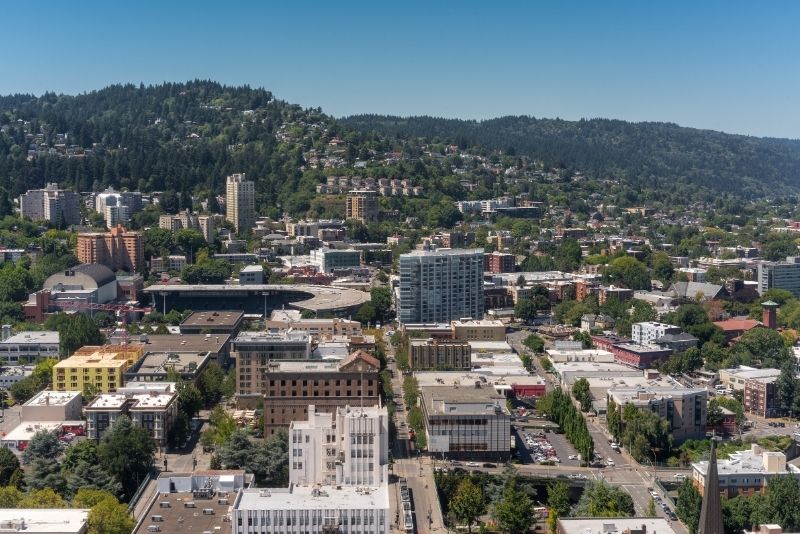 I'm renting, I'm not going to be buying, do you provide any kind of tour for us to figure out the area?
Although we can't work with you to find a long term rental, we can help you find the right neighborhood for you. We offer a tour for soon-to-be renters who are looking to figure out Portland. There is a fee of $400-$500 for our tours. The cost depends on timing and which areas you want to check out more.
Our tours run from 2-4 hours and it's going to be money well spent, because we are so tied into the community and we know this place. The tour will give you a good sense of Portland as a whole, and we can figure out and show you around the kinds of neighborhoods that will suit you best.
Something we hear all the time, particularly when people have moved to Portland, is that they hate where they live and wish they knew that we could show them around. So, hit us up for a tour and we will take great care of you. Maybe (definitely) we'll share a brewski or two as well.
I Want to Buy a house, but I Live Out-of-State and Can't be in Portland Right Now. Can I Buy a House from a Distance? What Goes into That Process?
We work with tons of out-of-state and even international clients that can't be here for the home hunting process. We sit down on a Zoom call to figure out exactly what they're looking for in a home, neighborhood, and general lifestyle. Sometimes our clients already know which neighborhood they want to buy in. Other times, we put all of the pieces together and use our team's extensive knowledge to find the perfect match.
After we've zeroed in on some specific neighborhoods, either we look for houses, or the homebuyer will send us houses that they like the look of. We'll go in and take videos of the entire house and give it a general inspection. We check the exterior, the interior, get all the nitty-gritty details on the house, and then we'll send everything we've learned to the client. We can often do a live walkthrough as well so that the client can ask questions as we go.
Once we've found a home that the client wants to go forward with, we get the full home inspection setup. Once we get the inspection report back, we'll go over that separately and then with the client. It's one of the things that sets our team apart. Not all realtors take as many steps to make sure that you're getting the right place. Which is fine, we just like to make sure that we're crossing all the i's, dotting all the t's, and ensuring a really good fit.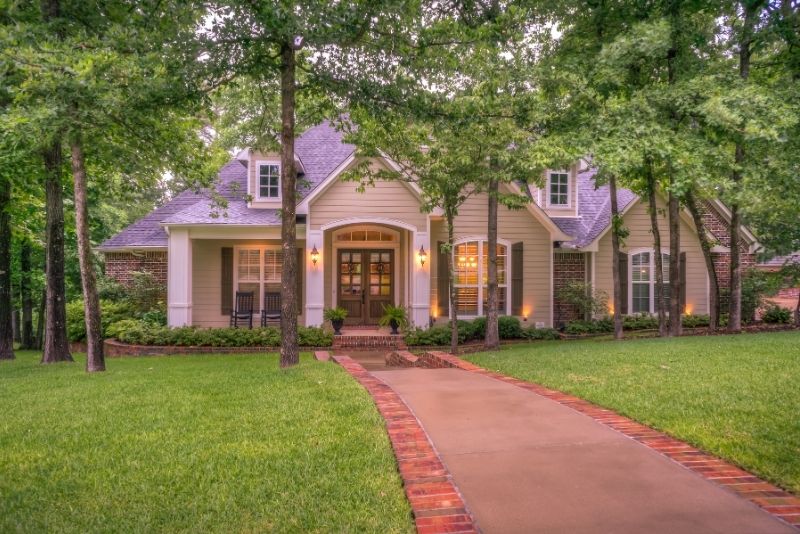 If you're not going to be here, but need to buy a house to move to, we will take care of everything from start to finish. And if you have a home to sell, to avoid having your funds tied up in your previous home, we can even close on your home the same day as your house sells. Hell, we can even sell that house because we have a network of partners all over the nation.
It's the small details that can get overwhelming when buying a home, so we make sure that all of that goes smoothly too. We send a mobile notary to where you currently live or work. It also doesn't matter where you want to meet the title officer, because they can meet you so that you can sign all your lending docs and closing disclosures. So you don't even have to come to Oregon to sign all those. By the time you get here, it's all going to be sorted.
What if the Inspection Comes Back and There are Major Issues? Am I Stuck with that House?
No. There's always going to be issues with every house, but we can always negotiate the repairs. If the sellers don't want to fix the things themselves then no, you're not stuck in the house. At that point, you have the option to negotiate the money for the repairs, and get them done yourself after closing. You can also terminate the contract and get your earnest money back. But we always want to try to work on a resolution.
We usually place our offers based on the way that we see the house. So, if there's cosmetic damage or it's been on the market for a while, we're always going to negotiate that price based on the condition and desire for the property. So, you have options to not get stuck with a lemon.
What's the housing market like in Portland? When's the best time to buy?
For a while now, Portland has had a low inventory when it comes to available houses. Usually, just about any housing market will slow down in winter which leads to a touch of market buildup come early spring and early summer. Our busy season is typically March through May/June. It'll then slow down at the end of summer, because people usually want to have their house purchasing and moving done before the summer starts, so they can enjoy their vacation time. So really, you're going to see the most inventory on the market from March through to May.
If you want to move to Portland (or anywhere) at the end of the summer, you'll likely get a bit of a deal. In winter, you'll still get that same deal but it can be a gamble (on the weather and economical climate) as to how much inventory you'll find. Let's put it this way though, if it's just you and a few others out there in the snow looking for homes, the inventory is going to be pretty great. That's not to say that Portland has yearly snowpocolypse-style winters. Moreso that the odd 2-4 inches of snow the city does get, shuts the place down–mostly because we very much enjoy our work/life balance and any chance to play in the snow or take a hike is taken seriously.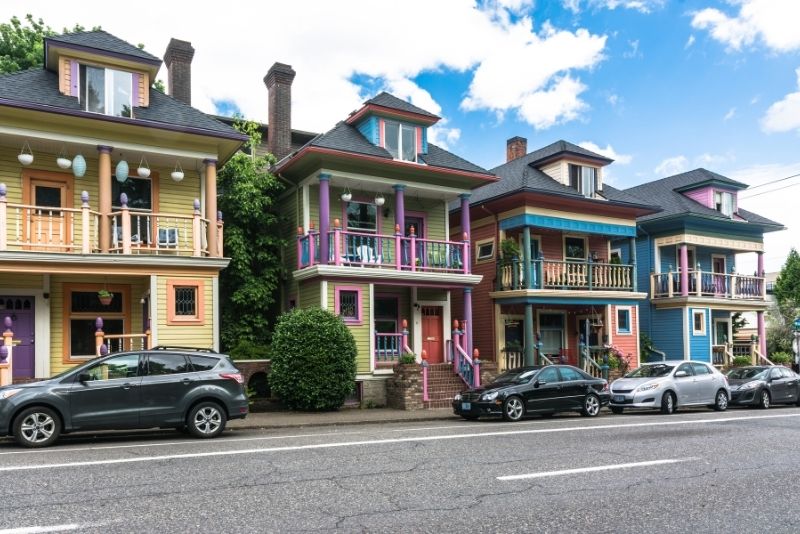 I Want to Put an Offer in, I Already Have My Approval Through an Online Lender… Do I Need a Local Lender Instead? If so, Why?
The thing is, if you're using an online bank, it's unlikely that they'll be able to close quickly. The longer it takes, the more money it tends to end up costing you. The tiny fees you have while living a life in home buying limbo can really start to add up. So, honestly, if we see an online bank pre approval, we don't often trust that the offer is going close right now. Online banks typically take around 45 days to close. Why? Because you are genuinely just a number to them.
A lot of people think that they are getting an awesome rate from online lenders. It's set up to make you think that. To be real with you, a lot of those sweet rates don't paint the full picture. You might think that you're only putting 5% down, and then after they do your full approval, you show up and things change. Now you have to put down an additional $15 to $30k because you're buying your rate has changed.
We'll tell you right now, if we put all those internet lenders side by side with any of the local lenders that we work with, the locals are going to be able to match or even beat that rate. And you're going to have a much better experience, because you can actually reach out to a local lender or have a face to face with them. They're also going to call the listing agent and let them know that you are fully approved. They probably know the listing agent as well.
Great local lenders will go through your entire financial situation and make sure that you have a guaranteed borrower that's going to close on time. Because in Oregon, the buyer is more protected than the seller, and the seller has everything at risk. So you get until the day before closing to, well, close. And if your underwriting doesn't go through, guess what? You can get all your earnest money back, and the seller is going back on the market.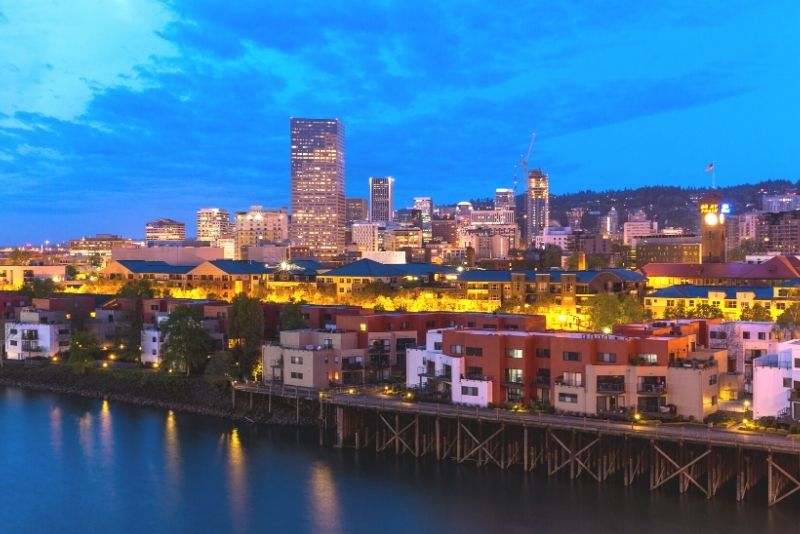 I See a Home with an Annual Housing Tax of $300 a year. Is That Real?
So there are pocket neighborhoods, they're few and far between, but they do exist. These neighborhoods have extraordinarily low tax rates, but most places will have a tax rate of around 1%.
Say We Move in and Need to Get Renovations Done or Need the Yard Cleaned up, etc. Do You Have These Resources Available?
This is something that we're pretty proud of. We've built a reputable referral partner list. That can be damn hard to do. Whether it's an inspector, landscaper, electrician, general contractor, or other necessary tradesman, we have a solid list of people that we work with. This is helpful if you already live in Portland, but it's extra helpful if you're moving in from out-of-state or out-of-country. We'll set you up with good, trustworthy people so that you don't get burned or ripped off.
Thinking About Buying a Home in Portland, OR?
Our combined experience and vast number of connections in the Portland real
estate market are very hard to beat. We talk to tons of people who are thinking about buying a home in the Portland area and looking for the dream scenario:
A perfect location that fits them and their family

Reasonable cost that doesn't cause them to have to compromise their lifestyle

A timely and seamless transition from their old location into their new home.
We understand what a major decision this is and truly enjoy helping people through the
process every step of the way. We have a lot of people contacting us who are moving here to Portland, Oregon, and we absolutely love giving them guidance.
If you're moving or relocating to Portland or Southwest Washington, we can make that happen for you!
Need help moving to Portland OR?
If you're thinking about moving to Portland OR, we can help you find your perfect home in the right neighborhood for you. If you have questions about moving to Portland, feel free to call, text, or email Jackson Wilkey or Jesse Dau.
P.S. Join your local peers!
Join our active Facebook group to get to know the city & the real estate market better
Or message us to day with your questions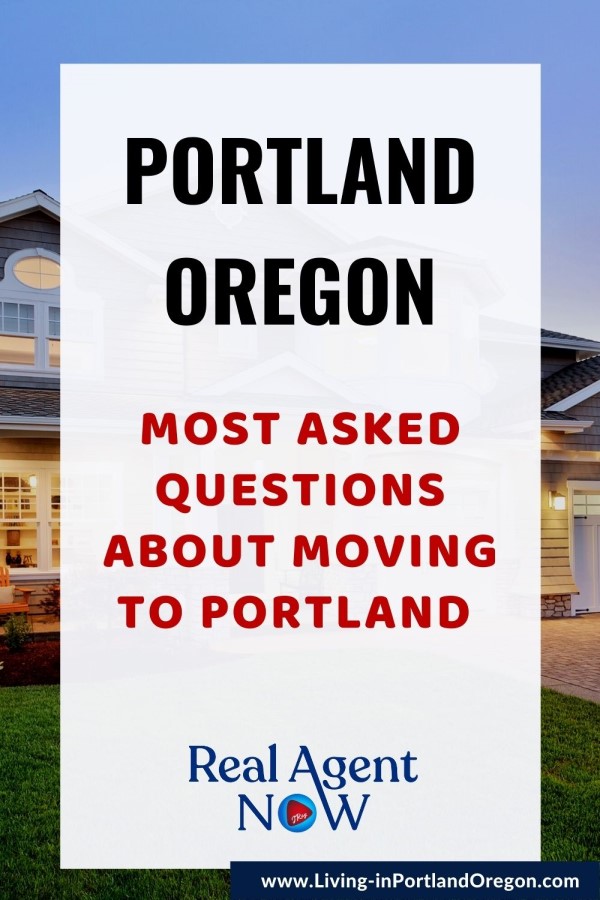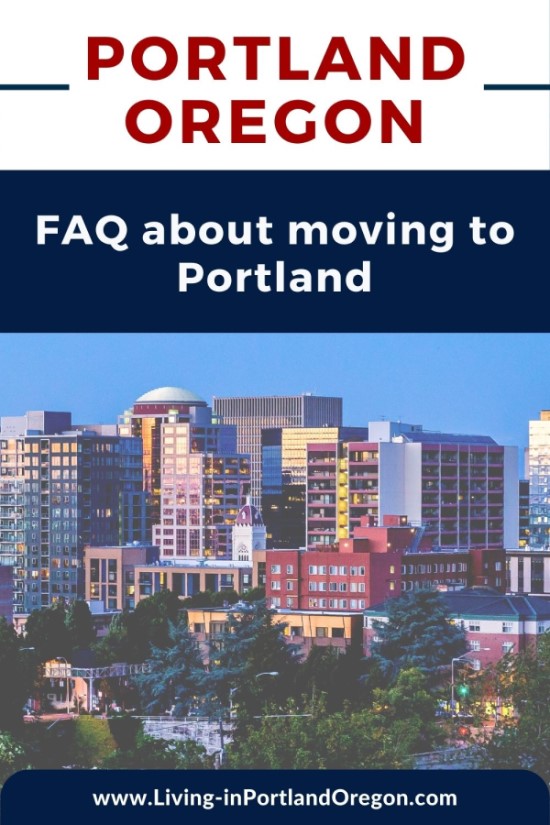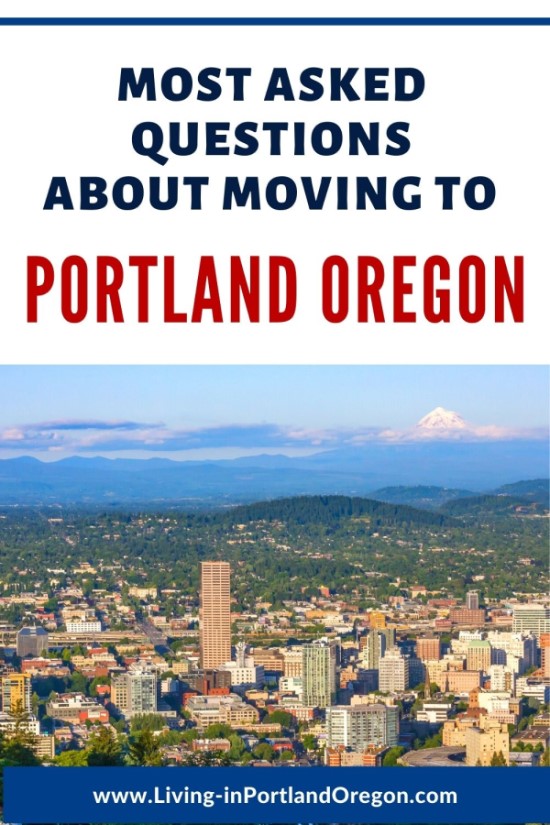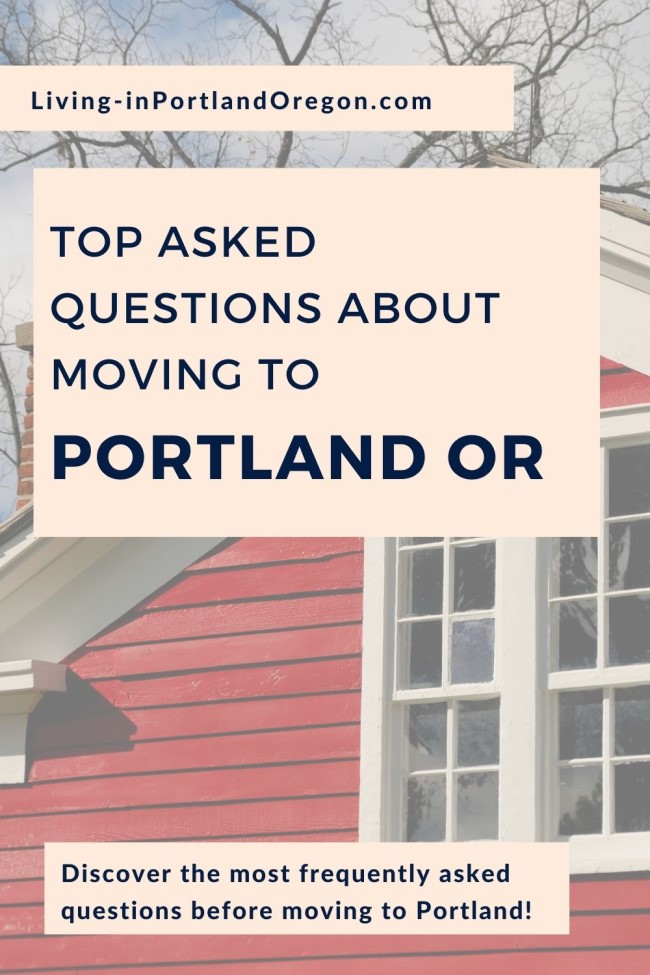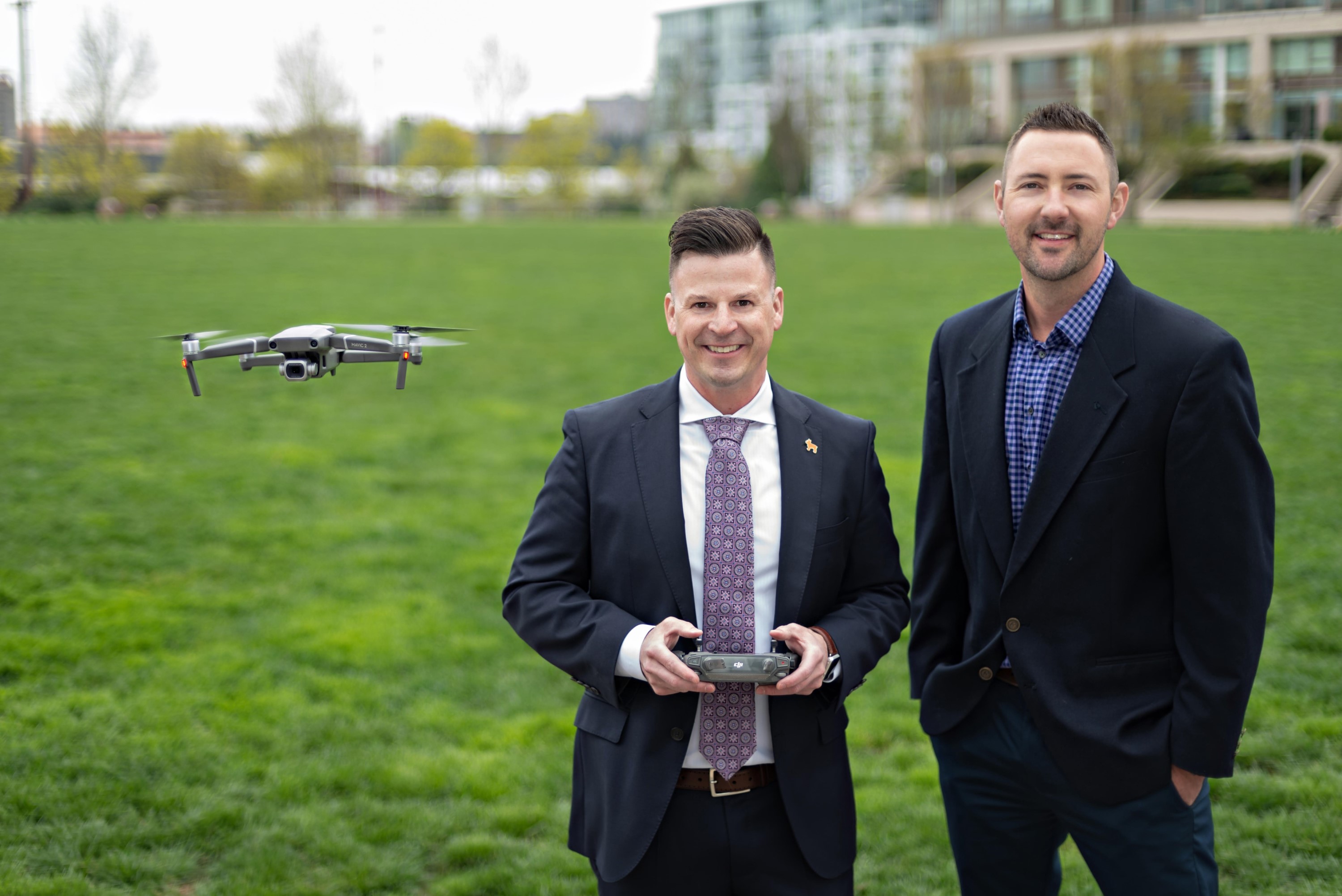 About Real Agent Now Group
Jesse & Jackson are high-touch broker's known for their extensive market knowledge and unmatched devotion to clients. Their success is based almost exclusively on positive referrals. They earn the respect of their clients by working tirelessly on their behalf and by always offering them candid advice. Get to know them better by checking out their Portland and real estate
YOUTUBE CHANNEL
.