3 things to know about Price per Square Foot In Portland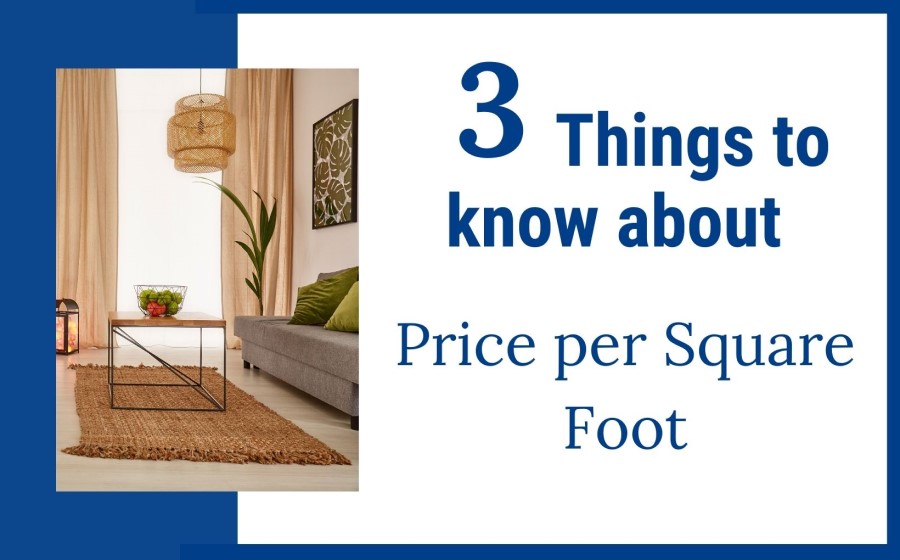 If you're looking to buy, invest in, or sell a house in the Portland metro, you'll want to know the price per square foot. But what does price sqft mean in this city? It's true that calculating the price per square foot in Portland is a little trickier than most other cities.
There are a ton of different factors that go into pricing a home and those factors can become even more difficult to navigate in Portland, Oregon, because of the various different types and sizes of houses and the huge range of development ages of the homes.
For instance, if you're looking for charm and want to buy a home that was built in the early 1900, it may be more difficult to price against other homes in the neighborhood and/or newer homes in any neighborhood. The thing is that older homes in Portland go through waves of being highly desirable. So, there's also a psychological value added on top, depending if that style of house is trending right now or not.
Home Appraisal in Portland, Oregon
As a seller, you don't want to give your investment away. As a buyer, you don't want to pay over value for a home–or worse–walk into a home with negative equity. So, how do appraisers and inspectors in Portland make sure that you get the right value for your investment? Also, if calculating the price per square foot in Portland is tricky, what major elements do they use to figure it all out?
As far as we're concerned, you have three main areas to look at when buying a home in Portland. Those things are condition, location, and price (CLP).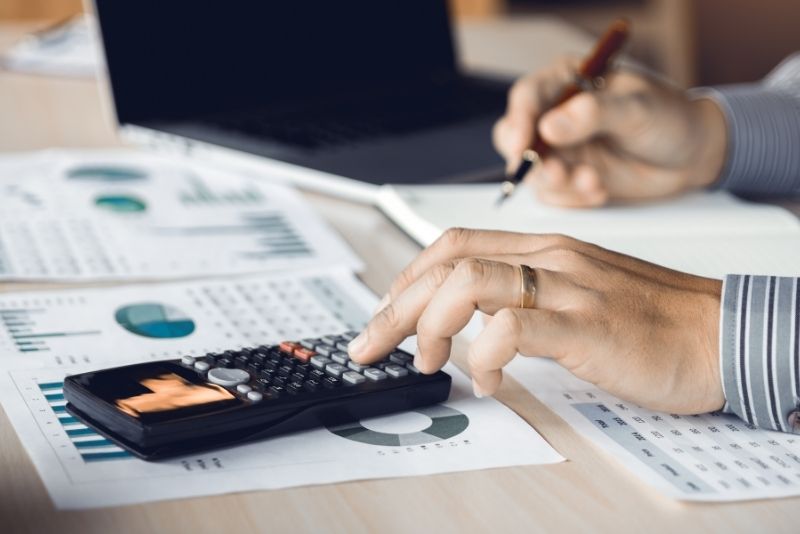 Condition
The condition of a house is going to dictate a lot of the price per square footage. The condition will depend on the age of the home, the original quality of the workmanship, the quality of any updates or upgrades, what kind of materials were used, and what kind of soil the house sits on. Having said all of that, we do recommend that you get an inspection done even if you're looking into buying a brand new home. The reason for this is that, even though brand new homes can look amazing, it takes a professional to properly see if the job was done well.
One thing we see all the time, mostly on the eastside of Portland, is that on one hand you have these older homes that have been updated by necessity, and on the other hand, you've got older homes that have been fully renovated for function as well as aesthetic. The latter takes a ton more time, effort, and money, which makes those homes much more desirable. When it's between a place that has updated electrical and plumbing, but laminate flooring over hardwood vs. a home that has all those updates as well as restored hardwood floors, you know which one will win. A lot of people want to buy into that old-world charm that Portland is all about.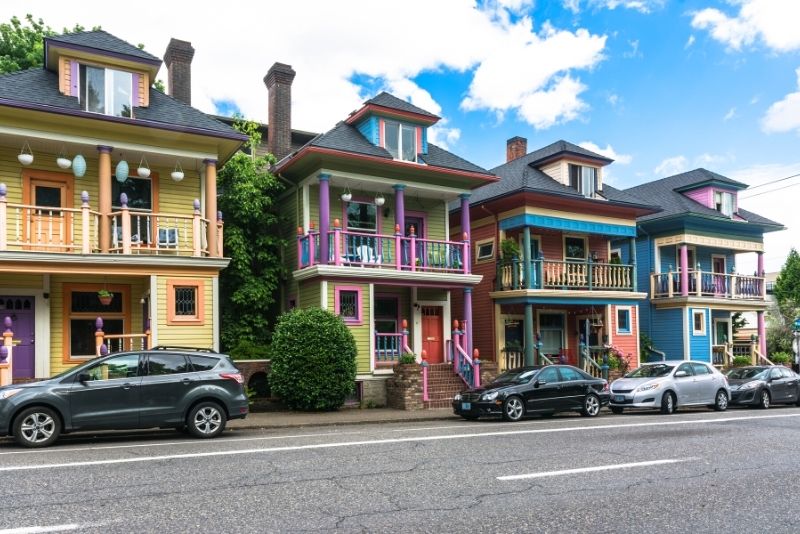 Besides the actual structure itself, another sought-after item in these older homes is the type of plaster they used to use (some of which has STRAIGHT-UP horsehair in as a binding agent).
Another element to look for in older houses in Portland are modern amenities that just weren't available when these properties were built.
Does it have air-conditioning, for instance?

How about heat sources in every single room (not including fireplaces!)?

Does the kitchen have enough space to cook more than a Pop Tart?
Back in the day, particularly in the early 1900s, builders were just looking to maximize space. So, a lot of these houses only had one bathroom and some have a super odd layout. There again, maybe someone added another bathroom. If so, how good of a job did they do? Is there a permit for the work on file with the City of Portland? Did they blend the addition well in terms of the plaster and also stylistically? Older homes in Portland can be very well-built, but you've got to keep an eye open. As many great houses as you'll find on any market, there are often their not-so-great counterparts.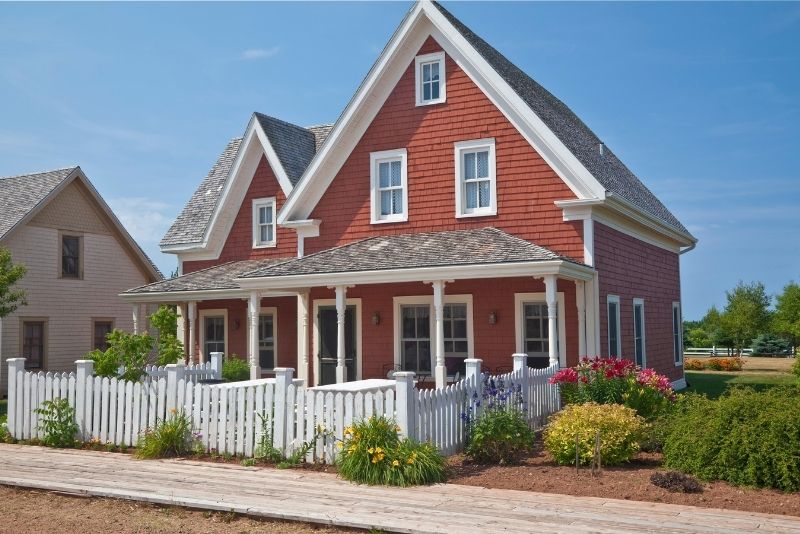 The condition isn't just the things that you can see at first glance, you have to know what you're looking for in these older homes. Sometimes, when people are out shopping for a home, they already have rose-tinted glasses on, so even normal issues with the house can be overlooked. Unlike obvious issues, those that are unique to older homes will inevitably start to come out of the woodwork as you live there. That's why you don't just need an inspector, you need the best of the best. Contact us any time and we'll hook you up with Portland's finest.
So those older homes tend to be located more on the east side and then also up in the Northwest Hills. As for the rest of the West side, you're going to get a lot of houses that were built in the '60s, '70s, '80s, and '90s. So those have less room for issues, but you still always need a great inspector. The right inspector will not only save you money in the long term, they also give you more bargaining power with the seller, so that you can save a chunk of cash in the short-term too.
We really rely heavily on our inspectors to walk to the house-in-question and point out all the parts that are in great working condition and all of those items that need to be addressed. Unlike most companies, we make a point of testing for mold, radon, and we ask them to scope the sewer lines, too. We recommend this on all homes, whether it's a brand new construction or not; whether it's in an area known for high radon levels or not. At the end of the day, we've got to make sure that our clients don't get lumped with a lemon.

Location
Location is the number one thing that buyers look for when they search for a home in Portland. And there are so many amazing nooks to choose from.
According to a new study by United Van Lines, Portland is the second most relocated-to city in the nation. In 2019, Portland welcomed in 8,360 new residents. In the last decade, the state of Oregon has welcomed over 400,000 new residents.
Portland is a crazy-walkable town. Not only that, but it's incredibly high up in the rankings for bikeability, public transport, and dog friendliness. Many of Portland's neighborhoods have walkable supermarkets, bars, food cart pods, movie theaters, cafes, nail salons–you name it.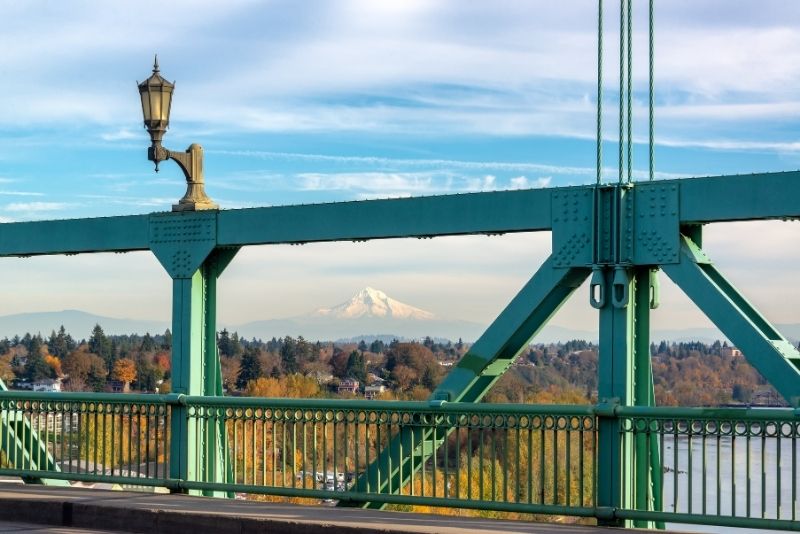 When talking about location, it's good to know that Portland has six "quadrants." They're called quadrants (even though they're blatantly not quadrants) because, as you might have guessed, there used to be only four of them. With Portland being the least expensive city on the West Coast and the second most popular place to move to in the nation, times they are a-changin. Now we have six big and beautiful quadrants to explore. These are Southeast, Northeast, Southwest, Northwest, North, and South Portland, make up the six quadrants of the city. Each has their own totally unique vibe, some more walkable than others, and the less walkable spots often have much larger property Lots.
Inner Northwest Portland is the most walkable, followed by inner Northeast Portland. Southeast Portland is currently going under heavy development, so it's becoming more and more walkable by the day. Some of inner Southwest Portland is very walkable (albeit with super steep hills). With the exception of Lake Oswego, outer Southwest Portland is typically where you're going to get areas of large sprawling sections of land, huge properties, but not a ton of walkability. Lake Oswego kind of stands alone because it's a little town nestled into Southwest Portland. Lake Oswego is built around its namesake lake and has anywhere from massive homes with their own dock to good-sized condos tucked up into the hillside. Oh yes, our fair city of Portland literally has something for everyone.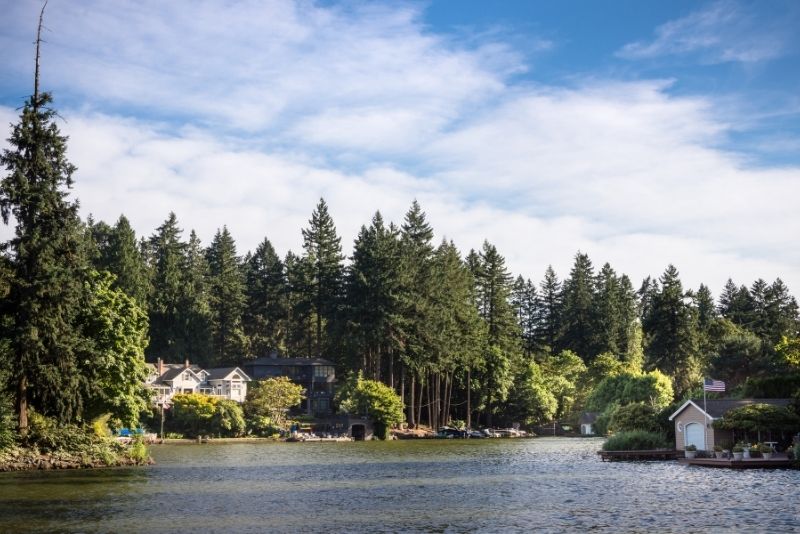 Price
Across the city of Portland, the overall average cost per square foot is $286. But that doesn't quite tell the full story. As mentioned above, Portland has one kooky place. With all the different neighborhood types, Portland home prices are all over the map. Every single neighborhood is going to have its own average price per square foot.
There's a huge variety of styles, ages and conditions of homes. The neighborhoods all have different levels of walkability, transit accessibility, and access to good schooling. A beautifully restored Craftsman home with all bedrooms on the same level, two bathrooms, a double garage, and an ADU will be remarkably different in price per square foot than if it is situated in the Cully neighborhood as opposed to the Alberta neighborhood–even though the two are super close in proximity.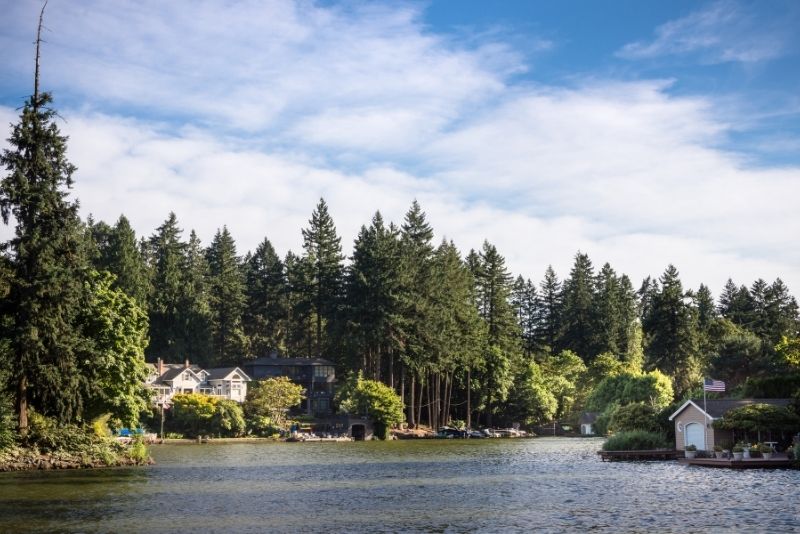 Where you will start to see consistency in the home prices per square foot in Portland is in the condos and townhomes on the westside. If you buy a condo, a townhouse, or even in a tract home out on the west side, the price per square foot should be almost identical to the next. In the condo world, any minor changes in price will generally be due to view, accessibility, and amenities.
As far as different housing styles across Portland are concerned, one street can be exclusively ranch style homes and a perpendicular street from that can be exclusively A-frame cottages. Oh, and let's not even get started with the variety of colors that the City of Portland allows. Maybe that's another reason why the biggest influx of transplants come from California, where many (especially Southern) home exteriors have to stay within the beiges and creams. Each to their own. The variety in Portland adds an interesting texture to the landscape and provides you with so many details that you're never looking at the same thing twice.
Still Looking to Buy a Home in Portland, Oregon?
We make sure that our buyers are putting their hard-earned cash into legit buildings. We also work proactively to close in a timely manner–getting to the finish line faster and with minimal stress.
We don't just look at a house, we dissect it and the neighborhood it's in. It's important that we help you find exactly what you're looking for. From the first call, our team asks dialed-in questions to make sure that you're getting the right home in the right neighborhood, for the right price. Sound good to you? Reach out to us day or night.
Need help moving to Portland OR?
If you're thinking about moving to Portland OR, we can help you find your perfect home in the right neighborhood for you. If you have questions about moving to Portland, feel free to call, text, or email Jackson Wilkey or Jesse Dau.
P.S. Join your local peers!
Join our active Facebook group to get to know the city & the real estate market better
Or message us to day with your questions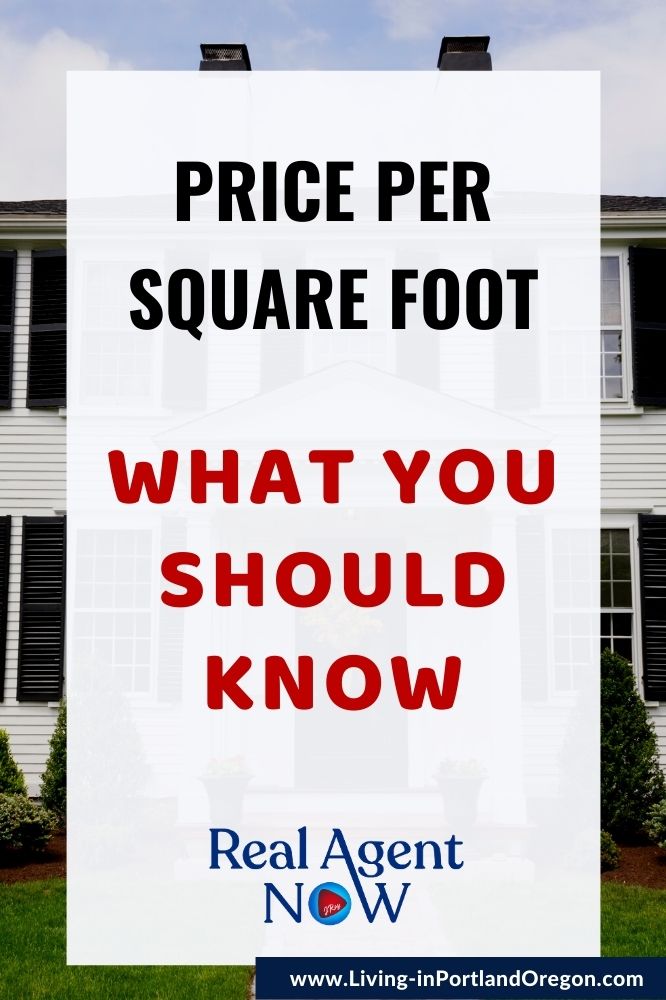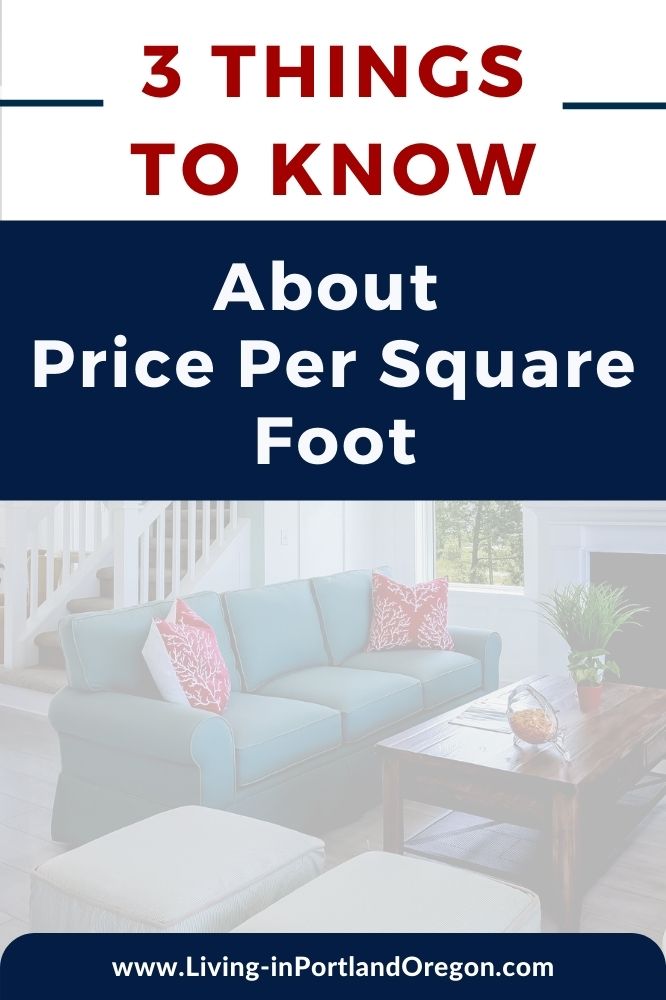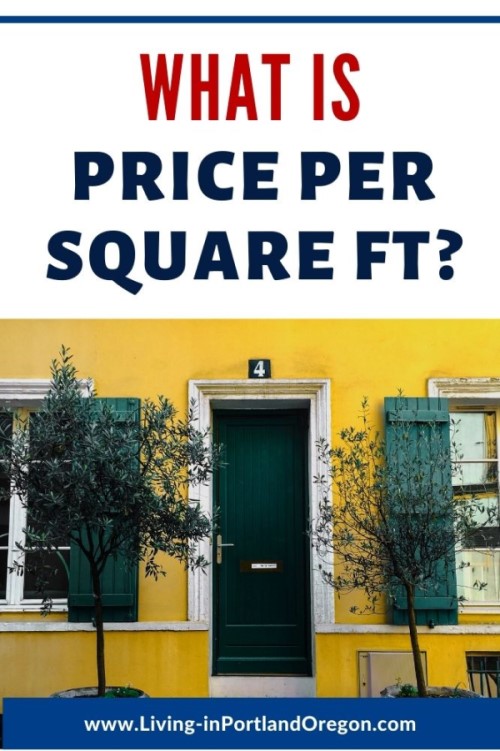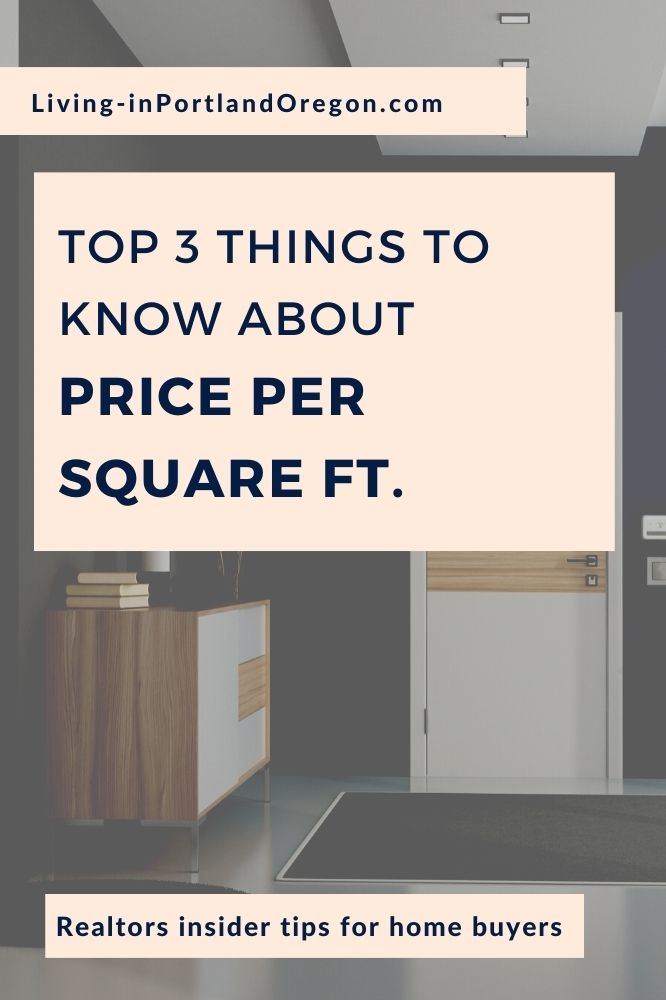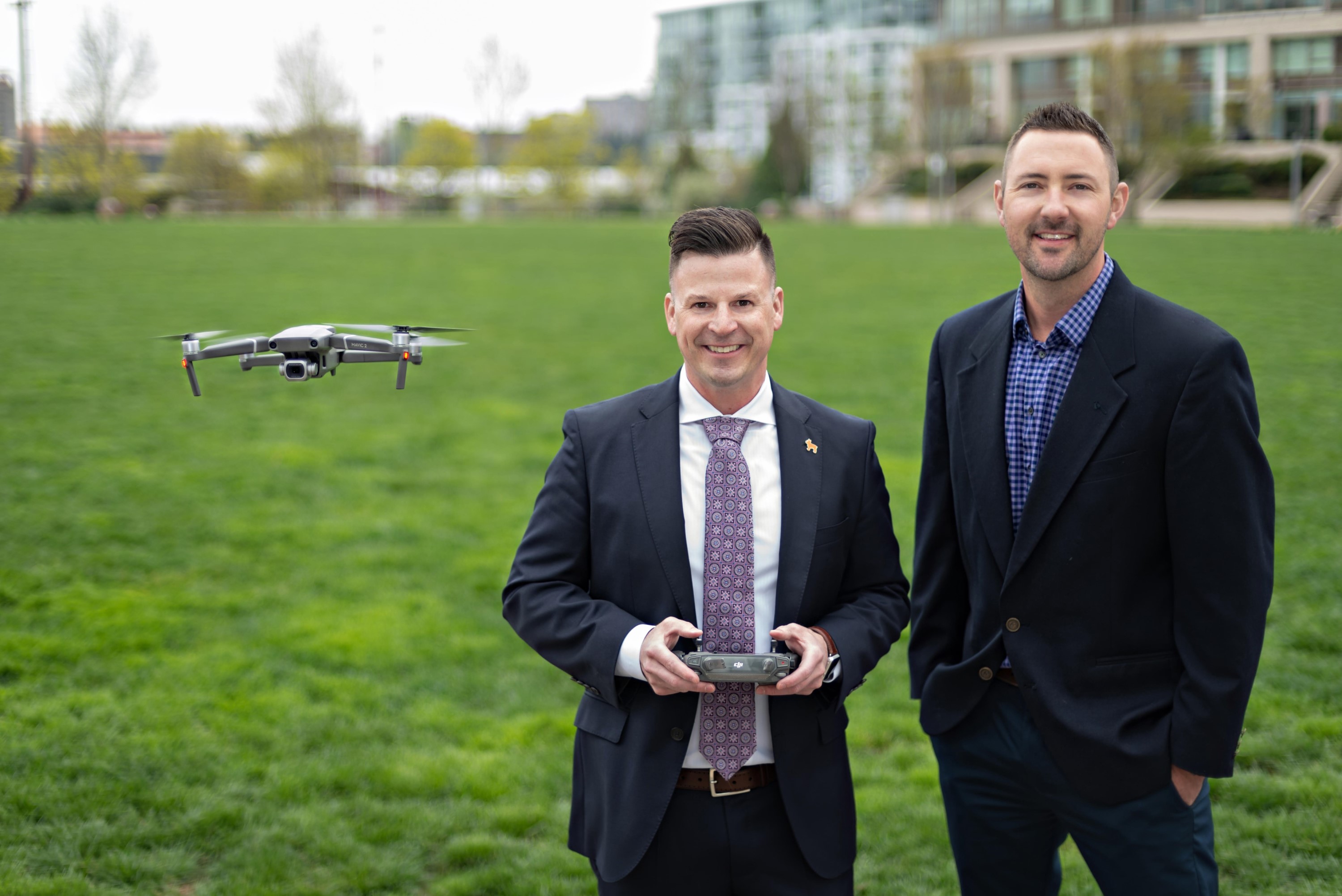 About Real Agent Now Group
Jesse & Jackson are high-touch broker's known for their extensive market knowledge and unmatched devotion to clients. Their success is based almost exclusively on positive referrals. They earn the respect of their clients by working tirelessly on their behalf and by always offering them candid advice. Get to know them better by checking out their Portland and real estate
YOUTUBE CHANNEL
.