Buying a House as a Veteran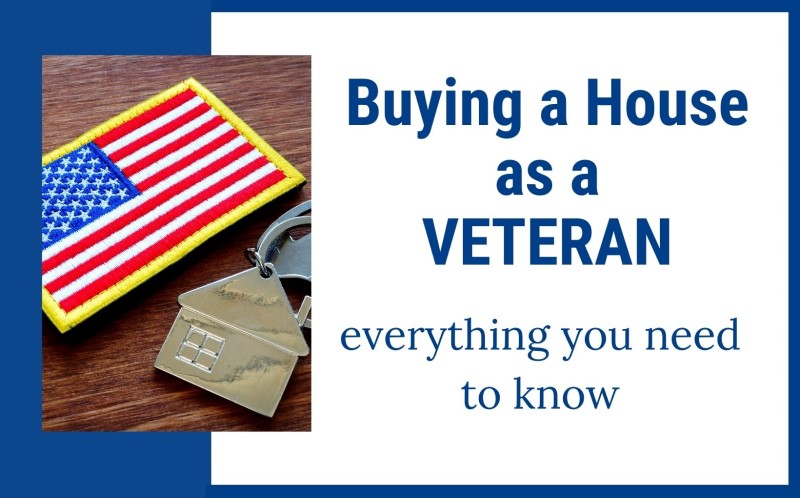 Founded in 1944 by the United States government, U.S. Department of Veteran's Affairs (VA) loans were designed to help veterans buy a home without heavy restrictions such as having exceptional credit or having to come up with a down payment. Veteran home buying assistance also limits what lenders can charge in closing costs. Since the program's inception, there have been 24 million VA loans issued.
VA loans are available to Veterans, Service Members and military spouses who meet certain requirements. They ask for no money down and are issued by private lenders. As well as zero down, most VA loans come with added bonuses such as the absence of lender-placed Private Mortgage Insurance (PMI) and lower mortgage rates to some traditional loans.
If you're reading this, you probably already know that veterans and active Military homebuyers face much larger barriers to entry when it comes to conventional loans. Requirements for high credit scores and down payments don't always gel well with people who have been busy protecting the country–not building credit. So, in this post we've laid out all of the most recent requisites for buying a house as a veteran with a VA loan (without the headache).
Why Obtaining a VA Loan is Easier Than Ever
Despite popular belief, VA loans can be pretty straightforward. And, with a new bill passed in January of 2020, VA loans got even easier. In the past, in most cases, VA loan recipients could borrow up to $417,000 before having to make a down payment. This is in stark contrast to conventional loans, which will set you back at least 5%, and FHA loans that require a 3.5% down. Now, you're looking at no cap on that.
One of the more confusing aspects of understanding VA loans and where you sit with them is that VA loan program rules are often adjusted by current legislation, modifications to the VA loan program, or due to changes in the industry. The recent significant change to the program is called the Blue Water Navy Vietnam Veterans Act. This change enacted the following benefits as of 1 January 2020:
No upper loan limit on VA home loans

An increase in the VA Loan Funding Fee for non-exempt borrowers

Purple Heart recipients are now exempt from paying the VA loan funding fee
There was also the 2022 bill passed called the "Improving Access to the VA Home Loan Benefit Act of 2022". This bill proposed changes to the VA approval process such as allowing virtual appraisals. This would help expedite the buying process.
All of this made buying a house as a veteran easier.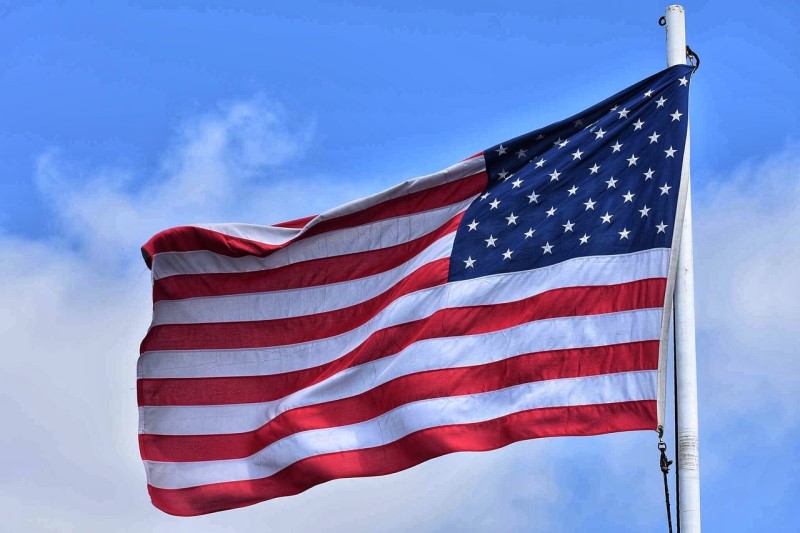 Today, the VA mortgage is arguably the most vital it's ever been. In previous years, lenders nationwide restricted their lending conditions due to the 2008 housing market collapse. VA loans went largely unaffected by the collapse and were not a party to the restrictions being placed on traditional loans. This and rapidly rising home values across the country are making VA loans more important than ever.


Many people avoid looking into the VA loan option because it has been known to be pretty involved, but that honestly doesn't have to be the case. Your lender will help you get what you need and when. It's definitely worth considering because it really is often the best loan available for service members, veterans, and spouses of vets. Once you qualify for the VA Loan Guaranty Program, it's a benefit that you can use again and again. Some people even have more than one home loan through this program.
Do I Qualify for a VA Home Loan?
VA loans can be used by active-duty, veteran military service members and some surviving spouses. You're eligible to apply for a VA loan if:
You are on active duty and have served 90 continuous days.

You are a veteran who meets length-of-service requirements, which generally are 90 days in wartime and 181 days in peacetime.

You completed 90 days of active-duty service or six creditable years in the Selected Reserve or National Guard.

You are the surviving spouse of a veteran who died while in service or from a service-connected disability and you have not remarried. Or you remarried after age 57 or Dec. 16, 2003. Spouses of service members missing in action or prisoners of war are also eligible.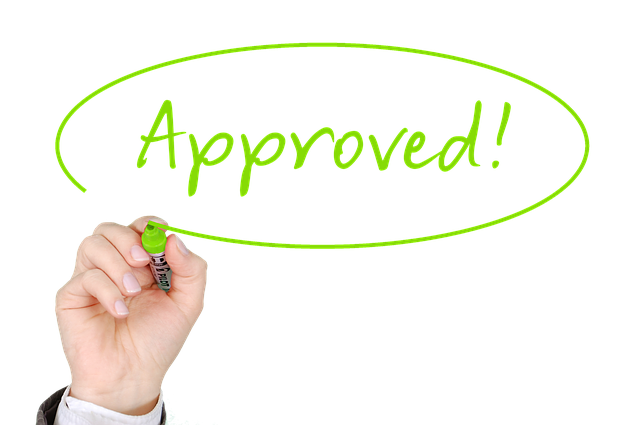 Once you qualify for a VA Loan, you can use it to:
Buy a single-family home

Buy a condo in a VA-approved project

Buy a home and improve it

Buy a manufactured home or lot

Build a new home

Make changes or add new features (like solar power) to make your home more energy efficient
You can also:
Get a VA-backed home loan to buy your first home

Use your VA loan benefit again if you sell or refinance a home you bought with a VA-backed home loan

Assume a VA-backed home loan (which means that instead of opening a new mortgage loan, the buyer takes over the seller's loan)

What if You Were Discharged?
You must have been discharged for one of these reasons in order to be eligible for a VA Loan:
Hardship, or

The convenience of the government (you must have served at least 20 months of a 2-year enlistment), or

Early out (you must have served 21 months of a 2-year enlistment), or

Reduction in force, or

Certain medical conditions, or

A service-connected disability (a disability related to your military service)
Credit History for Veterans
VA Loans have a lot more breathing room than conventional loans, particularly when it comes to credit history. In fact, VA loans have no credit limit, but many VA lenders tend to look for a 620 FICO score. A 620 is regarded as a "fair" credit score. Conventional loans often require at least a 660 minimum credit score, although you may need more like a 740 to have a shot at the best rates and terms.
VA Loans are also better for Veterans and active military if they have had a bankruptcy, foreclosure or short sale. With traditional loans, you're often looking at a 4-7 year waiting period before being able to buy a home again. With a VA loan, you can usually buy again just 2 years after a Chapter 7 bankruptcy discharge; one year after filing a Chapter 13 bankruptcy; and two years following a foreclosure. And, some lenders have no required waiting period after a short sale.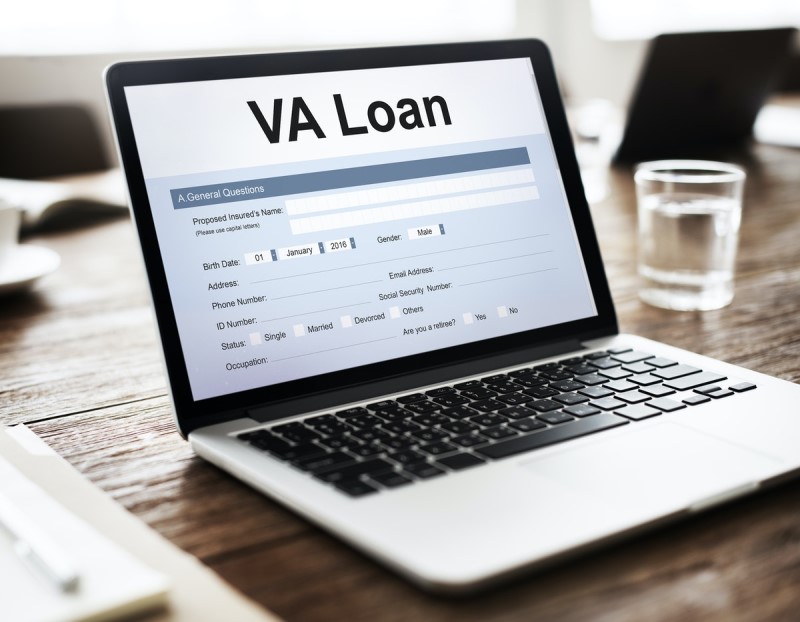 Income Requirements
As well as a fair credit score, the VA loan stipulates that borrowers must have a certain amount of income left over each month after major expenses are paid. This is to cover family expenses, such as transportation, food, and medical care. The reason that the VA has these income requirements is that they are trying to increase the chance of homeowners earning enough income to cover expenses, for their own benefit but also to avoid defaulting on the loan.
They also require that you live on property or intended to live on property at the time you bought your home. Buyers have 60 days in which to occupy the home in order to keep their eligibility. Obviously there are extenuating circumstances, and these can be negotiated with the lender.
How to Apply for a VA Loan
If you plan on buying a home as veteran, you can apply for your VA loan through any private lending facility. So, any mortgage company, bank, or credit union that offers VA loan services. The process is pretty similar to applying for a conventional home loan. Your lender will want to see proof of current employment, income and other financial information.
One thing you'll need is a VA Certificate of Eligibility. The certificate of eligibility is a document from the Department of Veterans Affairs that demonstrates that you meet the service requirements for a VA loan. You can apply for the certificate via the VA, or ask a VA mortgage lender to help you obtain it.
Documents You Might Need for VA Loan Preapproval:
A copy of your driver's license or other government identification

A copy of your DD-214 or Reserve/Guard points statements

A statement of service for active duty borrowers

Recent pay stubs and W-2s for the last two years

Recent bank statements

Disability award letters
Keep these tips in mind when you are evaluating how to apply for a VA home loan. Armed with the facts, you'll be well on your way to finding the home financing that's right for you.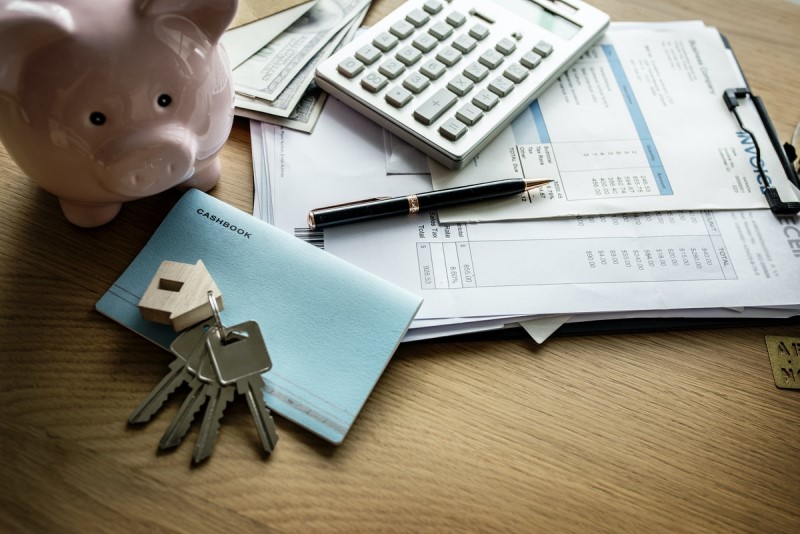 Looking for help with a VA loan?
Check in with our trusted partner, Addison Nett, the Modern Loan Officer. Addison is a huge supporter of VA loans and is all about teaching the public and real estate industry about how easy it is to close a home with a VA home loan.
Many people get turned down or they see a home they like, but the seller has specified that they won't take VA loans. They do this because there is a misconception out in the world about the complexity of these loans. When in fact, we've closed tons of homes with VA funding.
Addison is an expert at VA loans. If you're looking to get a VA loan, give Addy a call, shoot him a text, or get ahold of him on email, and he will guide you through the process. If you want to check him out, Addison has 47 all-5-star Zillow reviews and 89 all-5-star reviews on Social Survey. He has also been known to call more than one seller to explain that we can close just as fast with a VA loan. Generally, when we've had a word with the seller's agent, they're more than happy to take VA funding.
If you're looking for properties in the areas of Portland, Oregon, or Vancouver, Washington, contact us and we can find you a spot tailored to you.
VA Loan RESOURCES
Portland, Oregon's VA Regional Office Website
VA Assistance – Buying a Home with a VA Backed Loan
Need help moving to Portland OR?
If you're thinking about moving to Portland OR, we can help you find your perfect home in the right neighborhood for you. If you have questions about moving to Portland, feel free to call, text, or email Jackson Wilkey or Jesse Dau.
P.S. Join your local peers!
Join our active Facebook group to get to know the city & the real estate market better
Or message us to day with your questions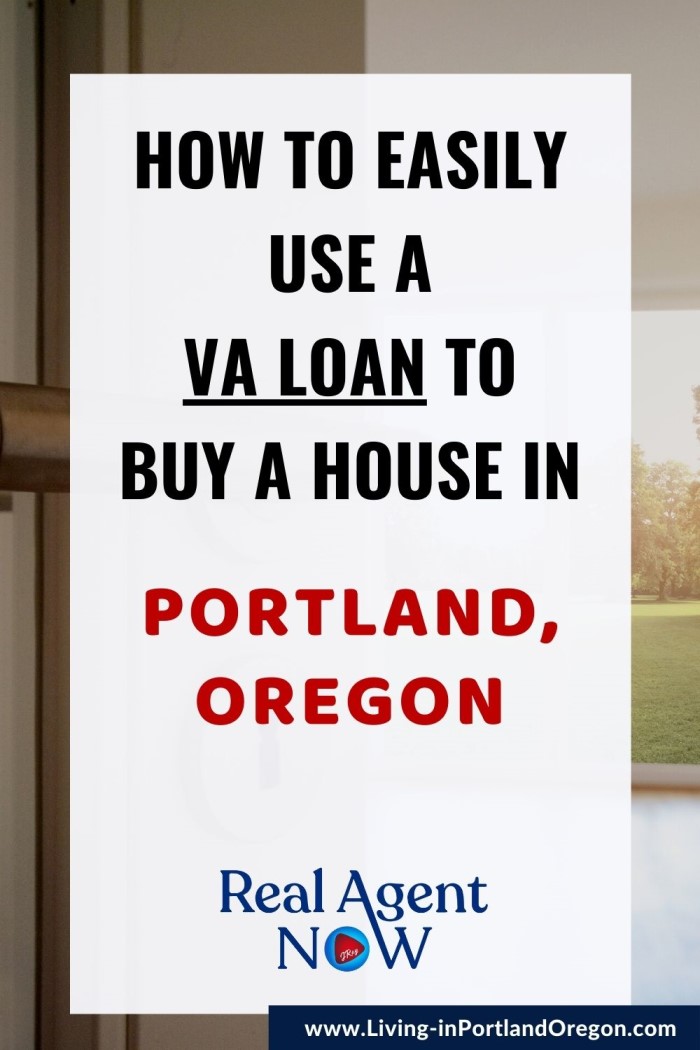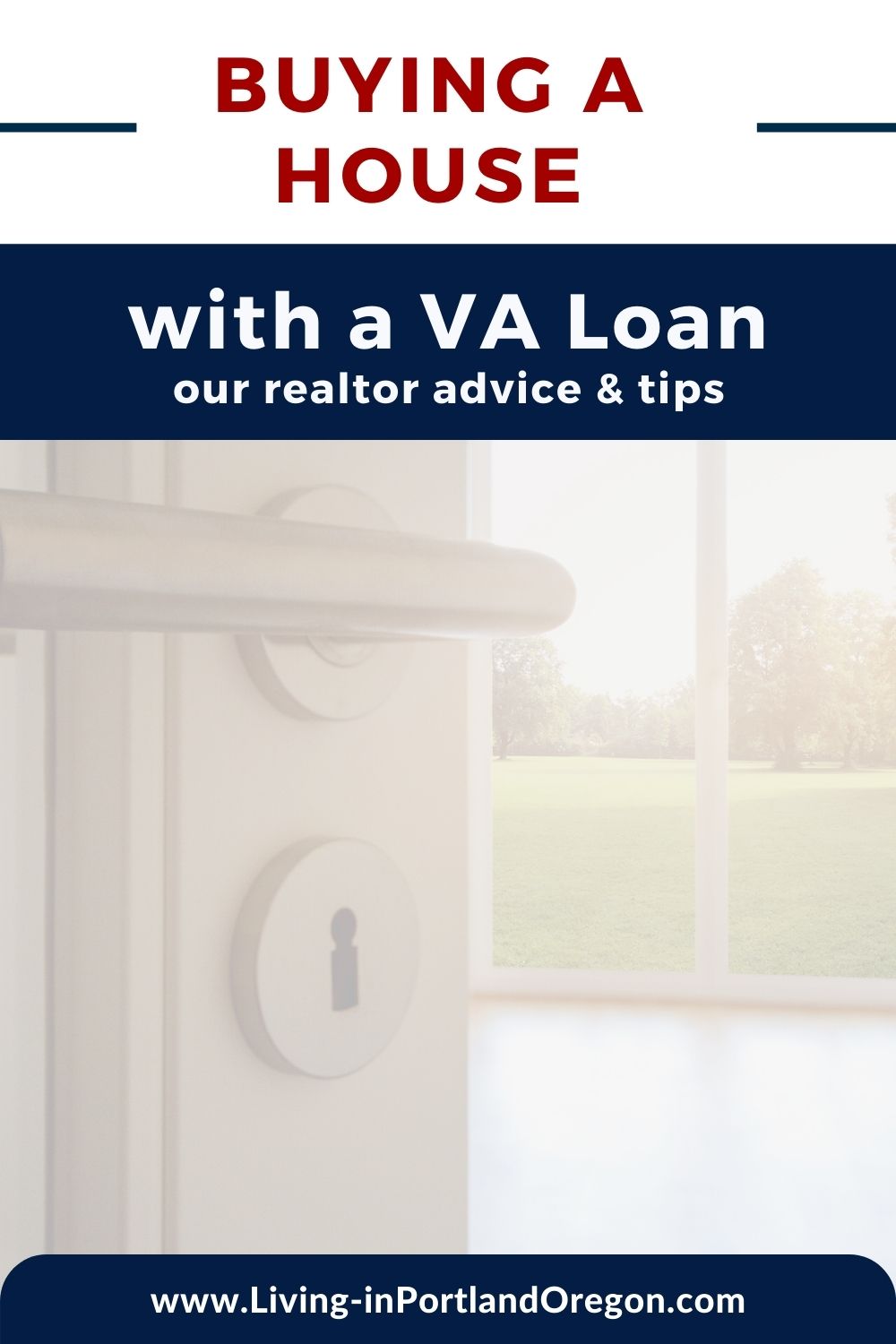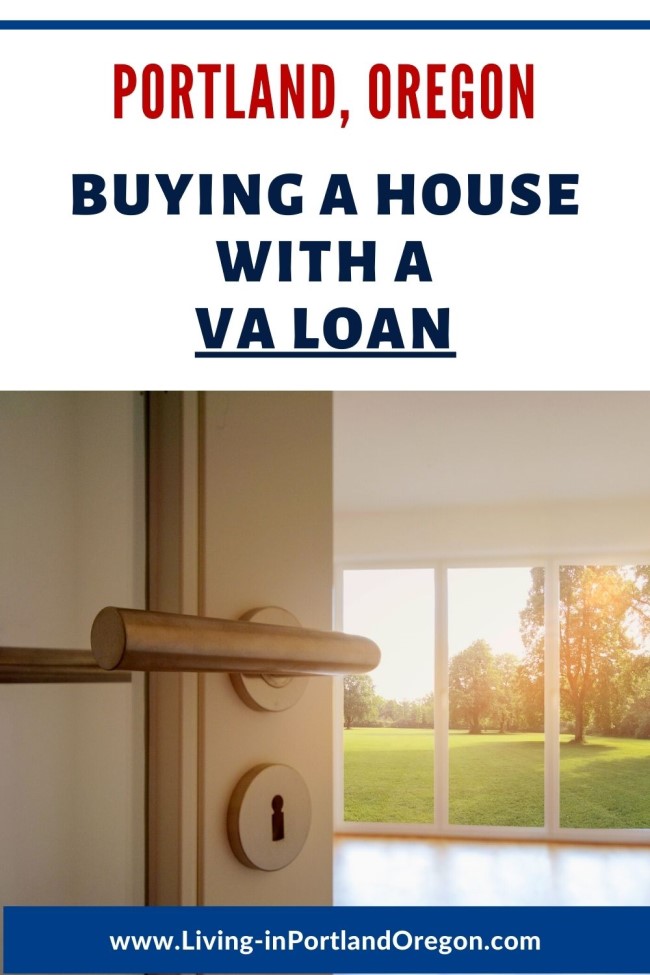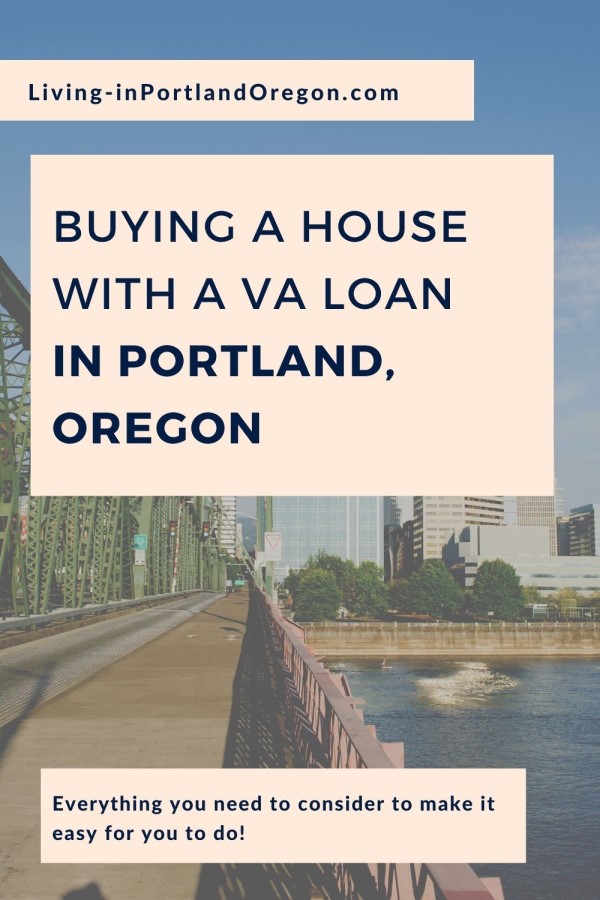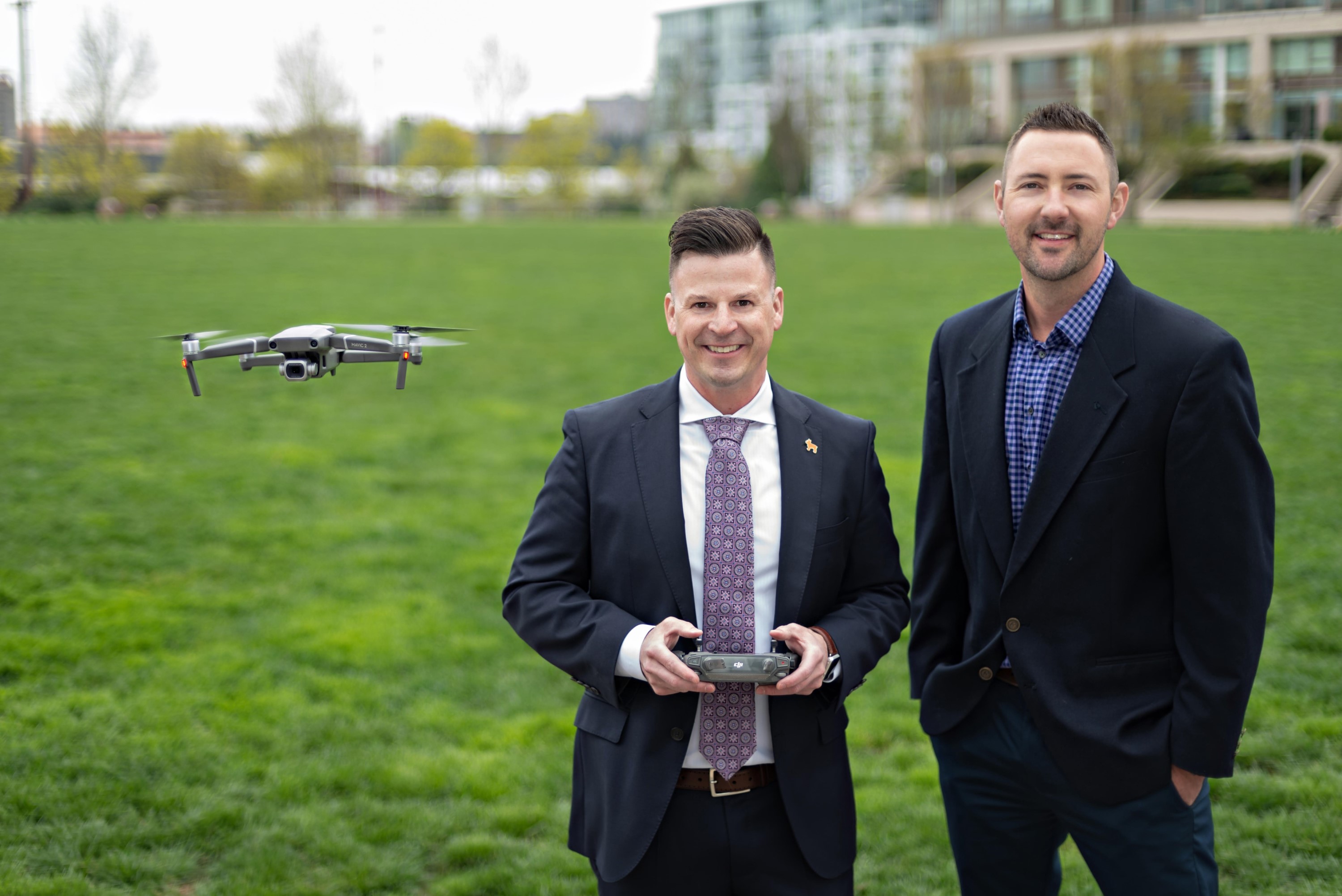 About Real Agent Now Group
Jesse & Jackson are high-touch broker's known for their extensive market knowledge and unmatched devotion to clients.
Their success is based almost exclusively on positive referrals. They earn the respect of their clients by working tirelessly on their behalf and by always offering them candid advice.
Get to know them better by checking out their Portland and real estate YOUTUBE CHANNEL.