Top 3 Favorite Fastest Growing Cities in Portland OR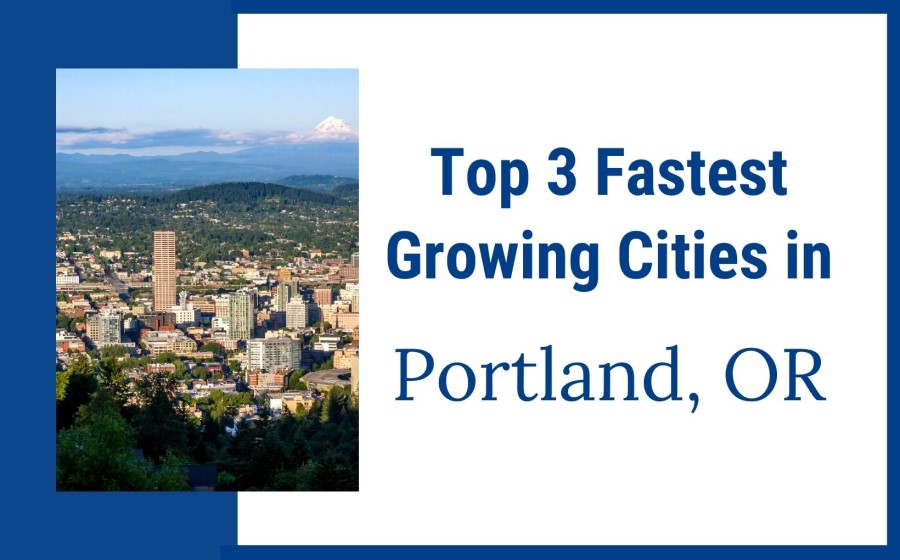 There's no doubt about it–Portland, Oregon, is one hell of a place to live. But where to live in Portland, Oregon? You've got a ton of awesome choices, but some could pay off better than others. You might be looking for the best places in Portland for walkability, or that one spot that's just outside of town but close enough to the action to count. Outstanding views come standard when you move to Portland, but what if you could see them every single morning when you sit down for that first cup of Joe?
What do the current numbers say about the fastest growing cities in Portland Oregon, and why are the numbers saying such flattering things? What makes the areas on this list so popular at the moment? Read on and you'll find out.
Lake Oswego
Population: 40,726
Growth since 2010: 36,619 = 11.22%
Median home value: $691,700
Our first fastest growing cities in Portland is Lake Oswego. Lake Oswego is a highly luxurious neighborhood just five miles from Portland city center. One of the major elements that people love about Lake Oswego is that it's smack bang on a huge and super luxurious private lake. Many of the homes also have easement access to said natural wonder. You can boat on the lake, kayak, paddleboard, swim, and fish.
Just across the street from the lake, you have George Rogers Park–a park so beautiful that people often get married there. The park gives you access to the Willamette River. You'll be able to swim, fish, have picnics, and even hop on a jet boat when you visit the Willamette.
You also have Mountain Park and Tryon Creek there as well as Lake Oswego Golf Club as more awesome outdoor options.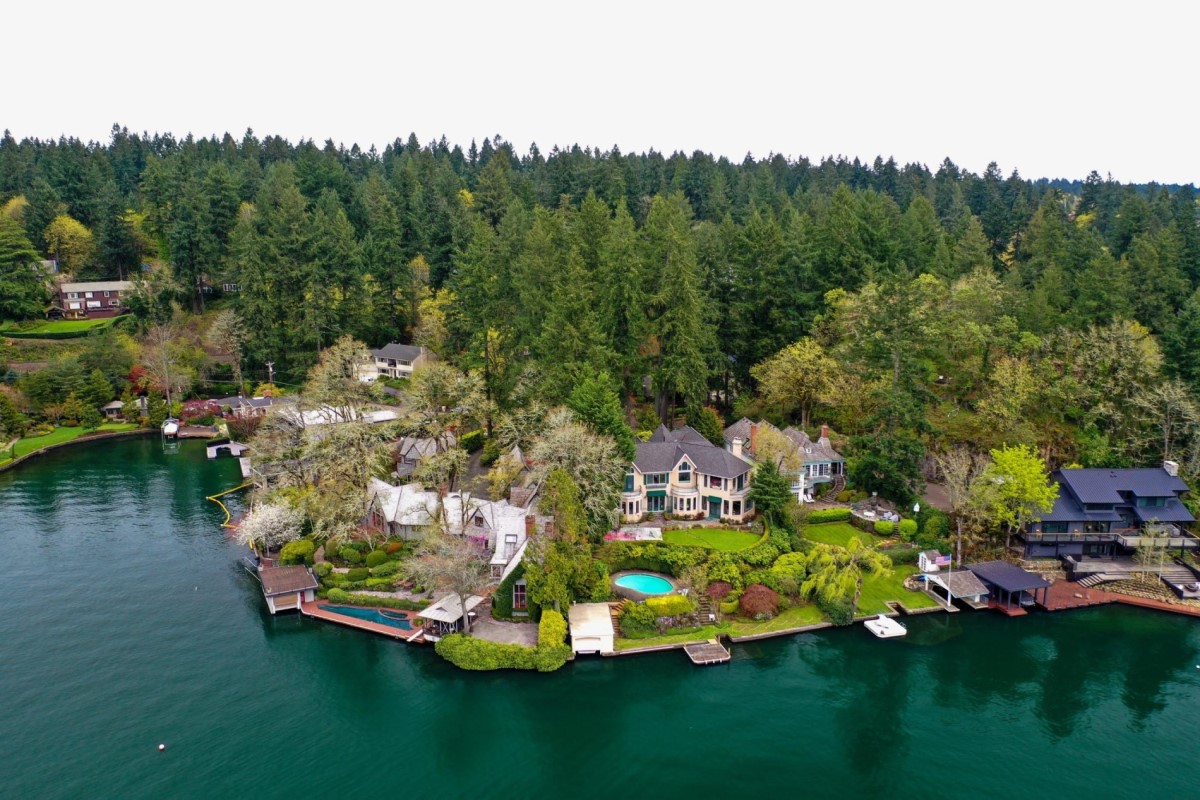 If you head over into Downtown Lake Oswego, you'll find tons to do there. It's where they hold a very nice Farmers Market and have popular stores like New Seasons and Whole Foods. The walkability in Downtown Lake Oswego allows you to get to a variety of amazing shops and restaurants on foot in just a few minutes. Some of the restaurants in Downtown Lake O' include Holy Taco, La Provence Boulangerie and Patisserie, Salt & Straw ice cream, Five Spice Seafood and Wine Bar, Nicoletta's Italian Table and Marketplace, stickmen brewery, and many more. It's a beautiful place.
As far as we're concerned, Downtown Lake Oswego has one of the best bakeries in the entire Portland Metro, and that is Nola's bakery. Nola's has the most incredible donuts that can be dipped in their incredible maple bacon sauce (you read that right maple bacon sauce!). The bakery has an outstanding selection of sweet treats; even including beignets that rival those at the infamous Café Du Monde in New Orleans.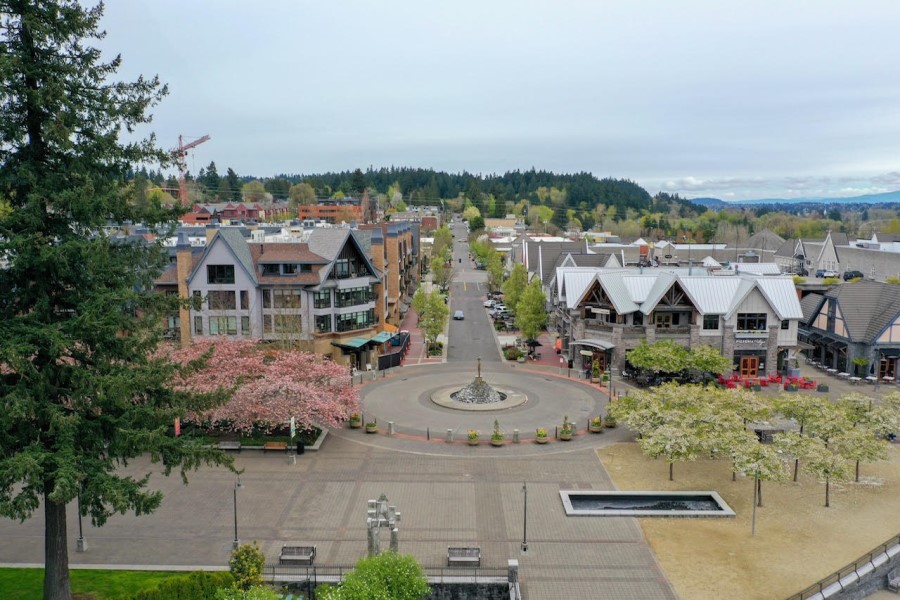 Another great spot is the Oregon Wine Reserve, a private wine storage locker facility. You can go there for a romantic evening, a night out with friends, and you can host events there as well.
As for schooling, Lake Oswego has some of the finest establishments in the city. These are world-class institutes with some truly top-notch sports programs including swimming, lacrosse, golf, tennis, baseball, basketball, football, chess, and more.
Another reason Lake Oswego is garnering such attention is its extraordinarily charming high-end homes. The cost of housing with a lake view is in the price range of $700k-$800k for a condo and all the way up to $15M for a larger house. The median home value in Lake Oswego is $691,700. You can get a fantastic home with great walkability and surrounded by old-growth trees for anywhere between $800k and $1.2M. Older-style mid-century modern, ranch-style homes are going to be in that $600-700K range. We've seen some in the $400k range and mid 500's for a 3 bed /1 bath 1,000 sq ft property.
West Linn, Oregon
Population: 27,173
Growth since 2010: 25,164 = 6.33%
Median home value: $810,000
There's a little city to the south of Lake Oswego that's absolutely exploding and that city is West Linn. Housing prices from Lake Oswego to West Linn are around a $200k in difference because Lake O' is closer to Portland and it has the added benefit of being built around a lake.
But that's not to say that West Linn is lacking in any way. West Linn is located between the Willamette River and, a little further out, the Oregon coastline. The area gives residents easy access to both Oregon and Washington State as well as the beaches, mountains, and incredible scenic beauty of them both. As it's in one of the rural areas of Clackamas County, Oregon, it's close enough to Portland to have the benefits of the city but far enough to have plenty of living space at a great price.
Interestingly, West Linn originally served as a railroad depot. Named The Willamette Falls Railway at the time, it was built by the Portland General Electric Company (PGE) in 1893 to carry employees from the town of Willamette to its West Linn power station. The power station is a significant part of West Linn's history. It was built there so that PGE could use the force of the Willamette Falls to convert into electricity. It was this that was responsible for building a community that is now growing at a pace somewhere close to the speed of light.
West Linn is a great city for families and small businesses to grow and thrive. Schooling in this area is phenomenal and has some stellar sports programs. The community also has loads of public parks, playgrounds, athletic fields, shops, restaurants, and other amenities.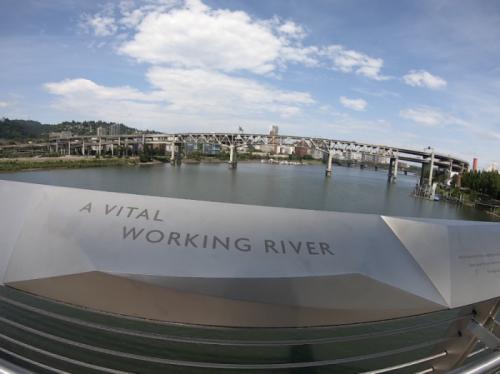 West Linn has some unique areas to live in, including spacious homes on the hillside and the even bigger homes on Pete's Mountain. Hillside living in West Linn is the most suburban, with properties running on average $800k to $900k. Having said that, we have seen homes for as low as $400k and up to $900/$1.3M.
Head towards the backside of the hill, toward hwy 43, and you have some really cool condos, tree fort-style homes, and large older homes running from $500k to $800k and into the lower side of the millions.
Moving to the south end of West Linn, Pete's Mountain is where you'll find awe-inspiring multi-million dollar estates with an average square footage starting point of 5,000 sq ft.
One important element to note about West Linn is that it's home to some of the most amazing wineries in the country. There really is nothing quite like taking in the stunning views of Oregon Wine Country while enjoying a glass containing the fruits of the vineyards' labor–alcoholic or not.
As with the others on this list, West Linn is all about the outdoors. Take a cruise down the Columbia River, play a few rounds on the fairways of the Oregon Golf Club, visit the Willamette National Forest, or just kick back and enjoy the view. The Lillooet River can be found right on the doorstep of the city, offering easy access to fishing and surfing. As well as all this, nearby Willamette Park has boating docks and areas to swim in the river. With its easy living and beautiful scenery, it's no wonder that West Linn, Oregon, is often referred to as "Oregon's Venice."
Sherwood, Oregon
Population: 19,879
Growth since 2010: 18,253 = 7.81%
Median home value: $799,000
Sliding in at the top spot for Portland's fastest-growing cities is Sherwood, Oregon. This city is located in the southernmost part of Washington County, on the southwest side of Tualatin. It's also bordered by the Oregon and Columbia Rivers on its west and north. Sherwood not only gives you some of the best bang for your buck, but it's also an amazing place.
It consistently falls among the top-rated small cities to live in, according to Forbes. And, yes, there's an annual Robin Hood Festival where people dress in full regalia, play old-school outdoor games (including archery–if you can call that a game), run competitions, and generally sell medieval merchandise.
Sherwood boasts many top educational institutions, including a soon-to-be brand new high school. Sherwood High School will be the largest in the state and one of the most technologically advanced institutions in the nation. Sherwood is also home to Oregon School for the Deaf, which offers a full range of education, including general education, pre-algebra, elementary studies, and GEDs. In addition, they offer vocational training to the deaf community and a number of programs designed to help those who are deaf to become self-employed.
While Sherwood is a suburban area, there are still lots of exciting things to do. A great spot for the whole family, for instance, is the outstanding Sherwood Country Club. Located in the town square, the club offers golfing, tennis, swimming, basketball, and other athletic activities. It also has a swimming pool, clubhouse, a country club restaurant, bowling alleys, an athletic field, and tennis courts.
But what about housing costs in Sherwood?
You can get an amazing updated 4 bed/2½ bath, two-story home with a whopping 2500 square feet for around $750k in Sherwood. We'll be the first to say that, that is incredible. There's tons of new construction out there as well.
One super exciting upcoming housing development in this area is called Denali. The development will offer 3,500 sq ft homes on quarter-acre lots. The plan is to have 40 homes built in the complex, starting at $950k. Some of them have these views that you won't be able to buy within the next decade, because people are going to want to stay in these homes. All of them are super modern and designed for beauty as well as function. The finishes go from hardwood floors to quartz countertops and the places come equipped with top-of-the-line stainless steel appliances. Right now is a great time to get in with these homes (we can obviously help you with that), because the price per square foot only goes up from their first sale on.
Another cool spot in Sherwood is Parrot Mountain Estates. This is where you get your serious mansions and stunning views of the mountains and vineyards. These homes are anywhere from 4,500 square feet to 10,000 square feet on 1-2 acre lots in a private gated community. The going rate for these is currently $900k to around $1.9M.
The only drawback of Parrot Mountain Estates is that the schools are in the Newberg School District. So if you live up there, your kids can't go to the brand new Sherwood High School unless you apply. They're only allowing 40 people from outside the school district to apply to attend the new high school when it opens. Every year after that, they will add a certain number of people, but it's probably going to be tough to get in as time goes by.
There are lots of awesome places to live in Sherwood, and it's pretty well-centralized to the river, the coast, and the mountains. It gives you the best of all worlds and it gives you a much higher return on the dollar than some already-grown cities.
That wraps up our top 3 favorite fastest growing cities in Portland, Oregon. If you're thinking about moving to Portland, OR, or Vancouver, WA, and need help, we know these streets, we have the connections and can get you into a home that's actually perfect for you. Feel free as a bird to contact us via text, call, email, pigeon carrier day or night. Even if you just have questions, we've got your back when moving to Portland, Oregon, and Vancouver, Washington.
Need help moving to Portland OR?
If you're thinking about moving to Portland OR, we can help you find your perfect home in the right neighborhood for you. If you have questions about moving to Portland, feel free to call, text, or email Jackson Wilkey or Jesse Dau.
P.S. Join your local peers!
Join our active Facebook group to get to know the city & the real estate market better
Or message us to day with your questions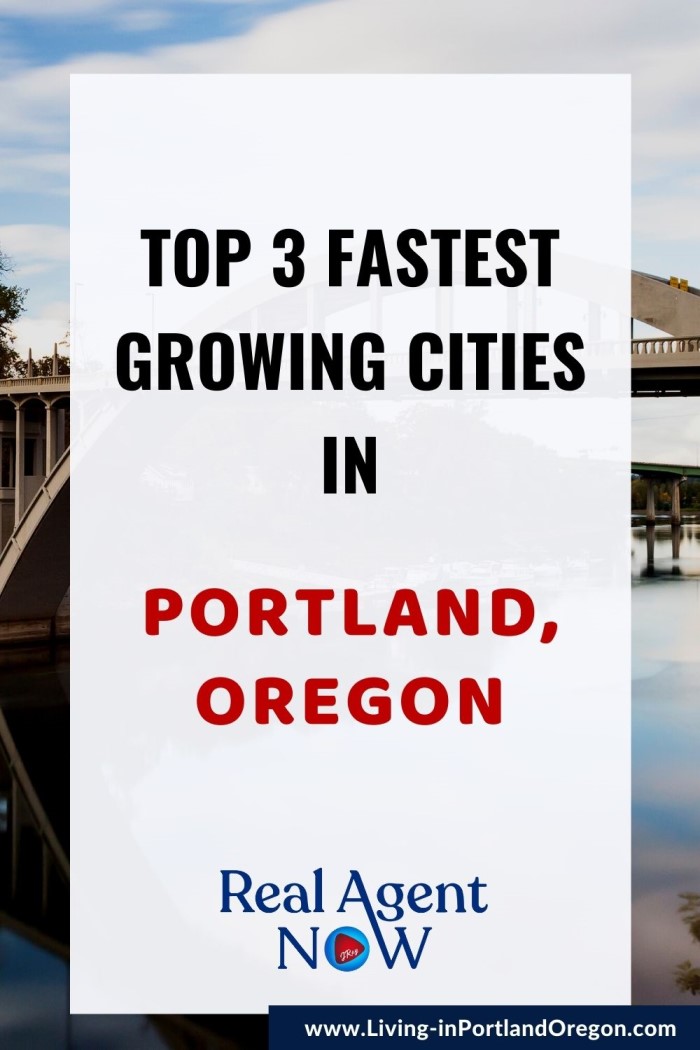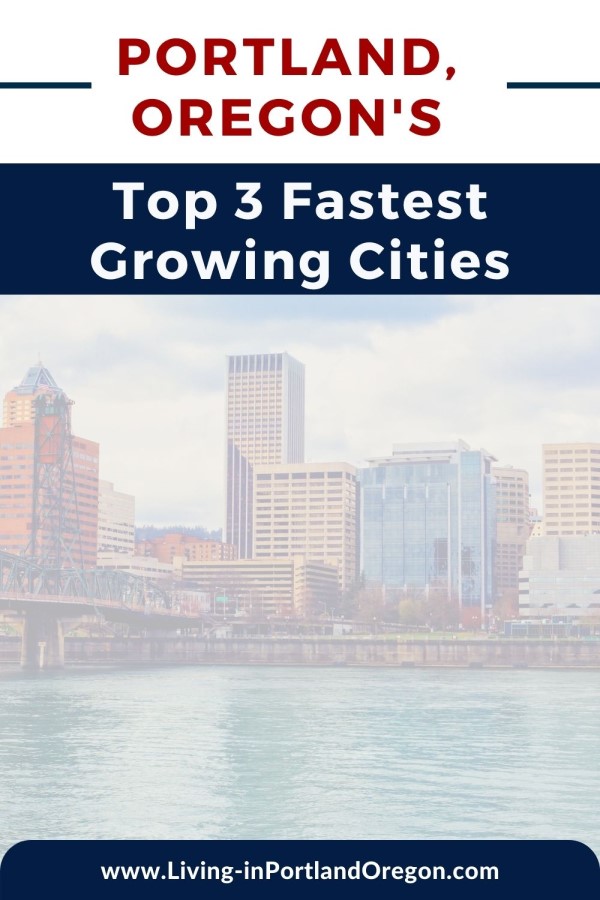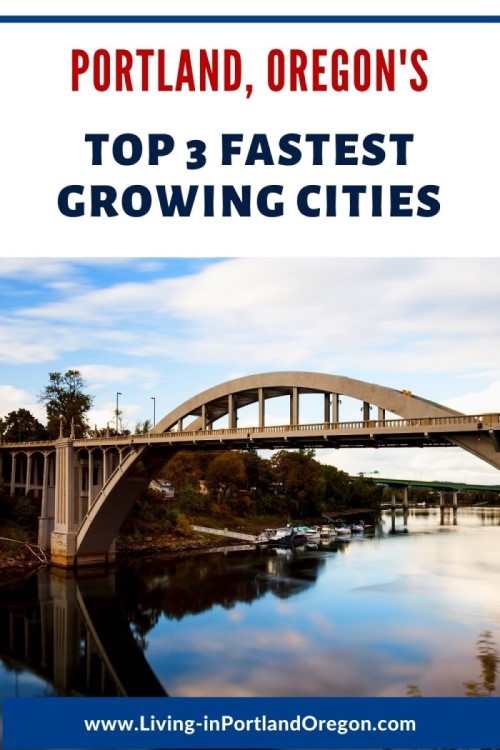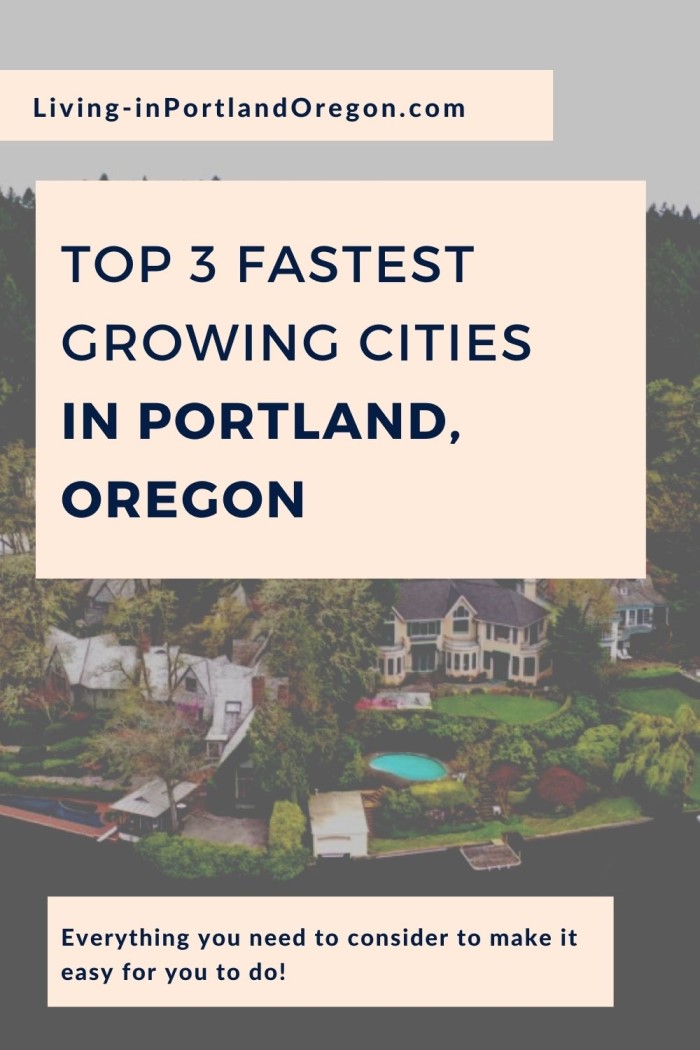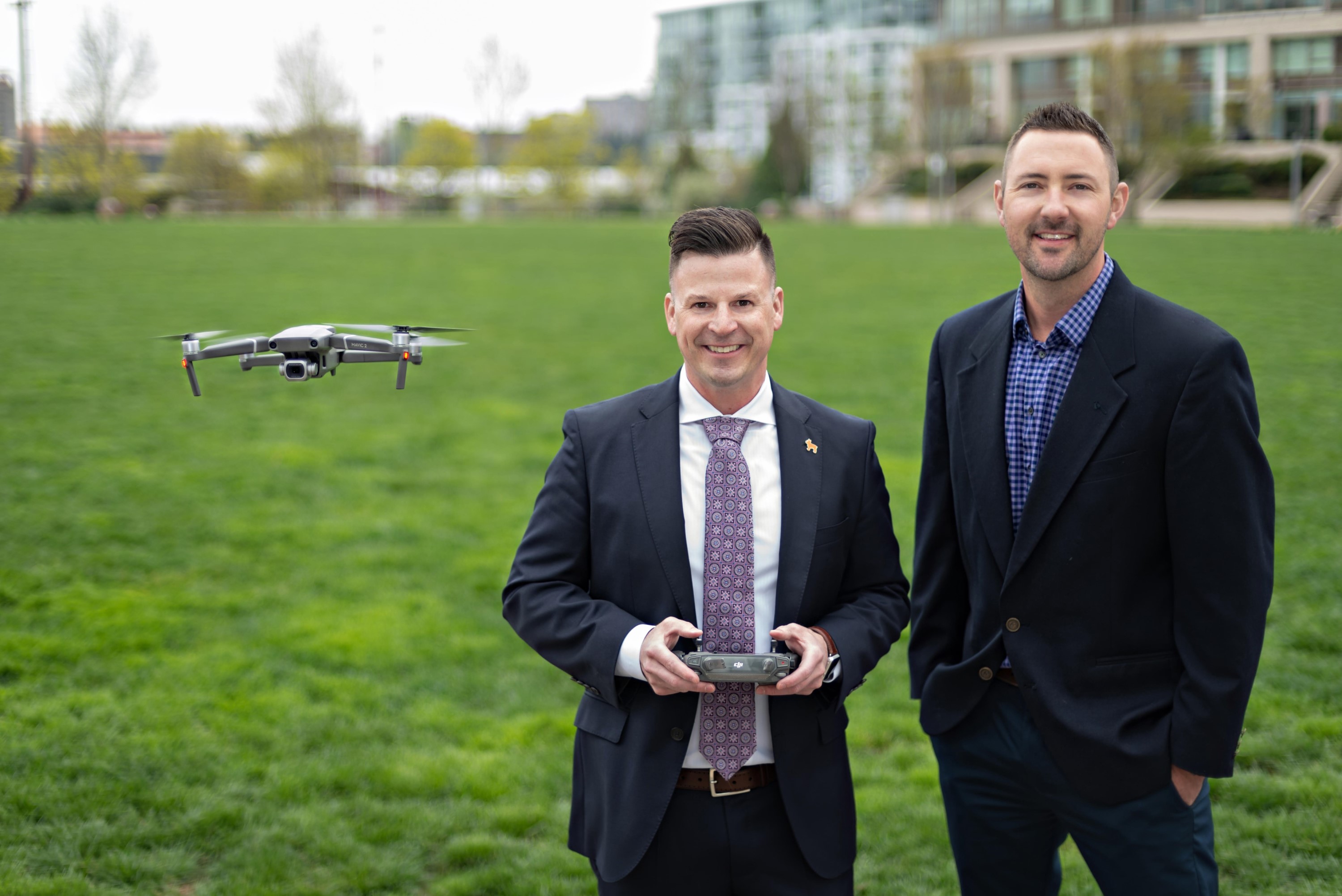 About Real Agent Now Group
Jesse & Jackson are high-touch broker's known for their extensive market knowledge and unmatched devotion to clients.
Their success is based almost exclusively on positive referrals. They earn the respect of their clients by working tirelessly on their behalf and by always offering them candid advice.
Get to know them better by checking out their Portland and real estate YOUTUBE CHANNEL.