76 Ways to Prep Your Portland Home to Sell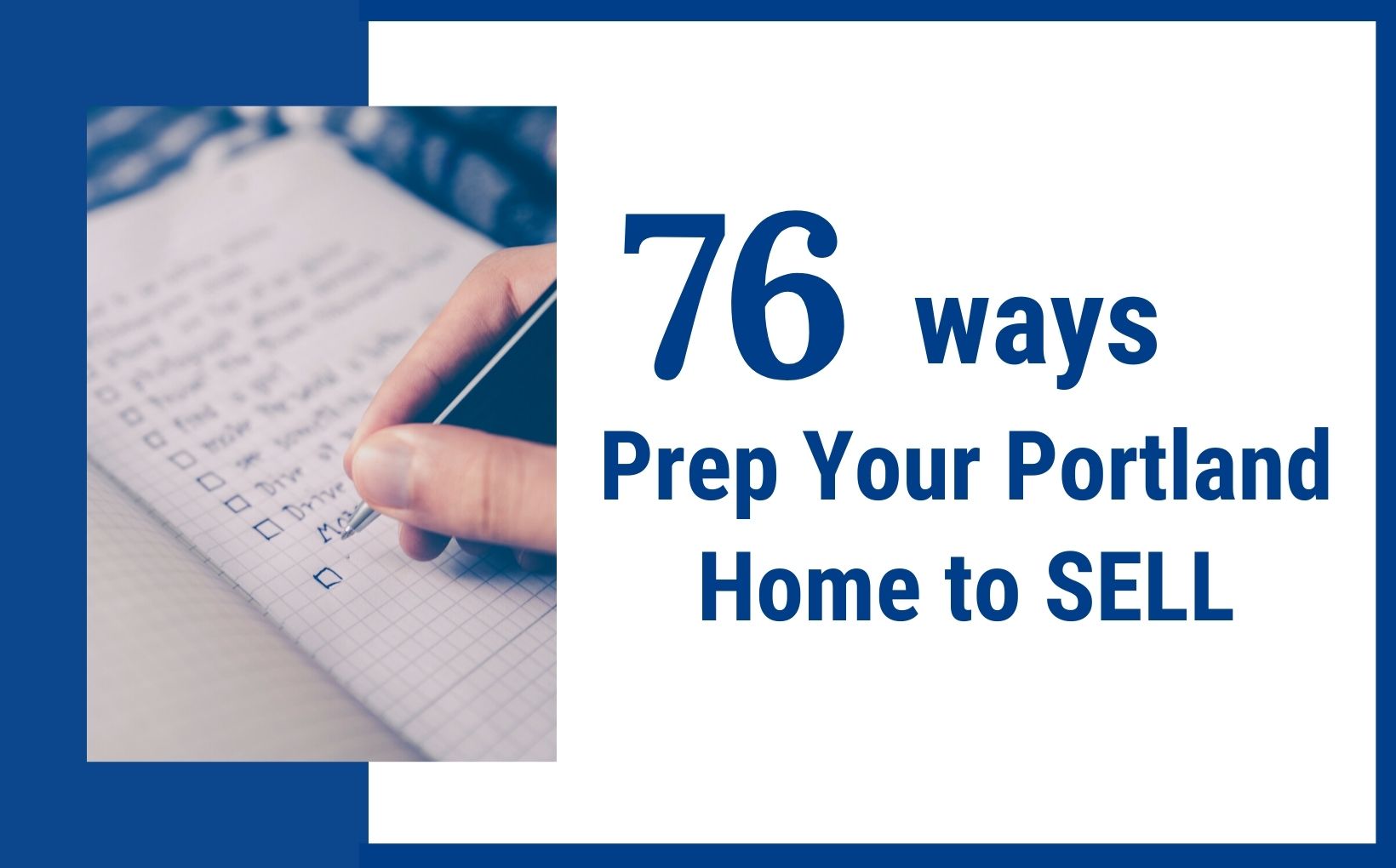 You've probably landed here because some time ago you saw a great Portland Oregon home for sale, and you did what any sane person would do, you bought it. At the point when you buy a home in Portland, the thought of the prep you'll need to eventually sell your home in Portland can be pretty far away. When it comes time to prepare your house to sell, the questions will start creeping in: "What should I do to my house before I sell it?", "how much is my home worth?", "is Portland a good market to sell my home?"
Sure, there's a lot to take into consideration when preparing your Portland home to sell. Having said that, there's really no need to panic. With this guide, you'll be in an awesome position to not only sell your home but sell your home for what it's truly worth.
76 Ways to Prep your Portland home to sell
Quick Home-Staging Tricks to Sell Your Portland Home:
When prepping a home for sale, it's best to plan as far ahead as you can. If time is not a luxury you have, here are some quick tips to maximize your ROI:
Modernize light fixtures and even faucets

Go for timeless, neutral color and design over trendy

Add a few large accent plants in the living room and, if there's space, possibly even the kitchen

Put up a modern number plaque (it's ok to go trendy/full-Pinterest mode on this one)

Stage the front and back porches with potted plants and furniture

Think about planting 1-2 accent plants (not necessary, but helpful in some circumstances)

Refresh exterior and interior trim by painting it

Hold a yard sale, give away, sell, or trash anything you don't need (does it bring you joy? No? Wave that sucker goodbye because no-one has time for that).

Walk through your home and critique it from a buyer's perspective

Hire-in professional help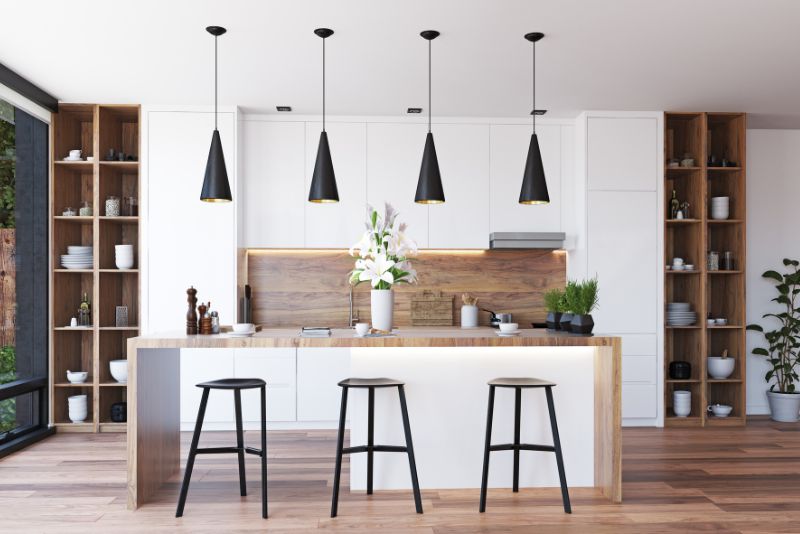 Picking the Right Real Estate Agent
Are we biased? Maybe, but we're also right. A good agent can be the difference between selling your home for what it's worth and selling it undervalue. A great agent does that and makes the whole experience a lot easier on you.
Many of the best agents will take a higher commission–because that's the value they bring to the table. They also pay for themselves over and over again. It's the difference between an okay watch that lasts you a couple of years before breaking and a Rolex that appreciates in value. You don't have to pick us, but for the sake of your total ROI, peace of mind, and sanity, you should absolutely heed this one part of advice. Many people don't consider this and they end up shooting themselves in the foot for it.
What if you're considering selling your own home without a real estate agent? The stats are pretty abysmal. There's only an 8% success rate for owners who list and sell their homes without an agent. Around 90% of owners who tried or even succeeded to sell their own homes say that they would do it again. This differs slightly for some serial real estate entrepreneurs.
Having the right agent covers you legally, keeps your property safer, will have professional photos taken of your home, can hold stellar open houses, can facilitate same-day closes, helps you with everything in this post, can negotiate buyer credits, mitigate damage, sweeten the deal, and point you towards the right insurance policy. They do this day-in, day-out, and that's an incredible value-add.
How to Stage Your Home to Sell
Do you remember how you felt when you first walked around this house? What did you like and what did you have to compromise on? When staging your home, try to think about it from the buyer's perspective. They haven't lived here and fallen in love with all of its quirks.
If you have an older home, and/or you think that your home has quite a few quirks, consider calling-in the heavies (in this case, a professional inspector). You can also look at your original home report. Were there things that needed to be addressed, but you never got the time to do them?
No doubt, you'll have at least some small tweaks to make like:
Any deferred maintenance

Seal large gaps around exterior doors

Repair flooring

Consider replacing overly worn or noticeably stained carpet

Clean and caulk around faucets and bathtubs

Tighten any loose hardware such as taps, tap handles, toilets, and showerheads

Realign and tighten or make necessary repairs to cabinet doors

Clean the inside of the oven, fridge, dishwasher, and microwave

Clear away trash cans

Patch cracks and holes in walls. To do a proper job, make sure that you sand them without leaving scratches, tape, and patch if needed, cut out and add new drywall if needed, add wall texture if needed (and make sure that you have the dial set to the right size), use primer or a mix of Elmer's Glue and water, get the right paint color. And, if it looks terrible when you're done, you can either redo it or hire a professional to do it

Tighten door knobs and cabinet handles

If you have a doorbell, make sure it works

Repair and paint trim if necessary
Other key elements to check are all of the bigger pieces of your home like heating and air conditioning, roof, gutters, rotting wood, backed-up plumbing, and dodgy electrical. For these, and smaller repairs, your life will be much less stressful if you hire a good contractor. If you need a selling agent and some great contractors, please feel free to reach out to us.
Once you've taken care of any repairs and deferred maintenance, you can start polishing your home up to sell! The easiest way to think about sprucing up your home is to try to make it as Instagrammable as possible. In order to get what your home is worth, and maybe even start a bidding war, you want that baby to shine.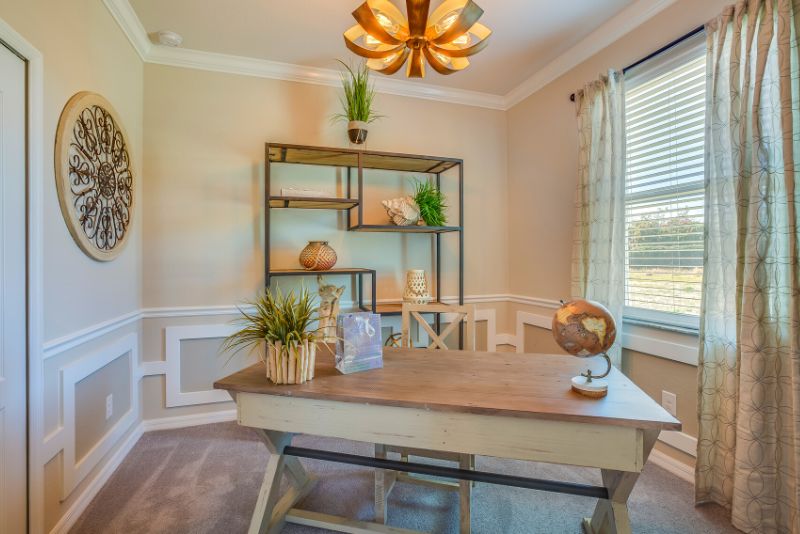 The mistake many, many people make at this stage of the game is that they convince themselves that the burnt orange accent wall is going to add to both the value and the appeal of their home. However, just like the seventies came and went, so did that 'color of the year.' The truth is people prefer simple and timeless. They want a bright and clean canvas to work with.
To clear the canvas for the next tenant, paint your walls in neutral colors. Some of the most popular neutral paint colors are:
Benjamin Moore Gray Owl
Benjamin Moore Balboa Mist
Sherwin Williams Creamy, or
Sherwin Williams Canvas Tan.
Think off-whites in the form of cream colors and super light grays. The only exception is the bathroom, where you can take it to a pale blue or pale green. When in doubt, go completely neutral.
Cleaning Your Home to Sell
When searching for a home to buy, have you ever seen inside of one of those homes with black kitchen cabinets, deep maroon wall, grime on the counters, and clothes piled high on the beds? We're aiming for the opposite of this in every way possible. To prep your home to sell, clean it like you're a pro cleaner who's just consumed a case of Red Bull–or hire a professional cleaner and leave their energy drink consumption habits left unspoken.
To thoroughly clean your home, you need to be sure that you hit all of the key places:
Pay particular attention to bathrooms and kitchens

Scrub the tile and grout in the bathroom and kitchen

Get rid of limescale on and around faucets

Clean and polish hardwood floors

Steam clean carpets and drapes

Use a Mr. Clean Magic Eraser sponge for tough tile marks and small marks on walls that you're not painting

Remove any oil, grease, lipstick, or crayon from any walls you'll be painting. A good trick here is to use light fluid (but be careful not to do this near an open flame)

Dust like your life depends on it–even dust the top of the bathroom cabinets and mirrors

Clean around door handles and cabinet door handles

If the exterior of your home or outside structures are dirty or dusty, hose them down

Clean windows and window sliders inside and outside

Clean window ledges

Carefully dust blinds

Clean and polish appliances

Vacuum and clean wall trimmings

Clean, declutter, and mow front and back yard

Clean pool area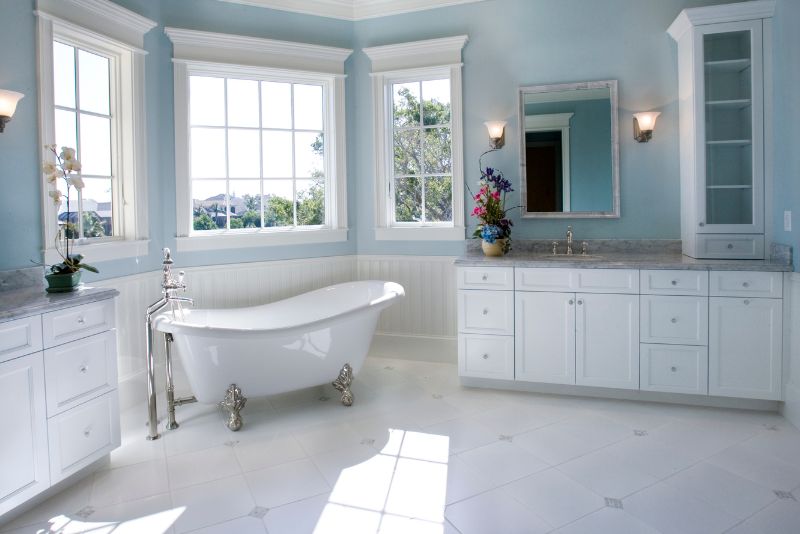 What to Declutter & Depersonalize in order to sell your home
It's hard to imagine a home as your own when it's filled with other people's stuff. It's also difficult to truly show off your home with personal items in the way. Anything personal should be hidden, stored, or stored offsite.
Remove extra, oversized, excessively worn, and awkward furniture

Put family photos and personal collections away

Tuck medications out of sight (including from storage cabinets that will obviously be opened)

Remove fridge magnets

Declutter the garage and remove all personal collections

Make bedding neutral and without bold (or any) patterns

Clear all countertops accept for the odd, non-personal accent piece. (Note: roosters, chickens, sloths, and any other real or fantastical beast almost always falls into the "personal taste" department)

If possible, add neutral, non-patterned throws to any kid's bedding that has cartoon print like superheroes or superheroines

Clear away toys, pet items, magazines, small appliances, and sports equipment

Organize your closets and store away out-of-season clothes

Hide clothing hampers

Open blinds

Pull back drapes

Remove rugs

Secure valuables such as cash and jewelry



Ensure your homes Curb Appeal is impeccable
In real estate, first impressions count the most. Curb appeal has a huge influence on buying decisions. So, your front landscaping needs to be on point, your exterior needs to be washed and refreshed, the garage door needs to be clean. Does your front yard have xeriscaping? Make sure that the lines are still clean. If you have mulch or could use some, get fresh, dyed bark. Accent flowers and shrubs are your friends. Here's a more comprehensive list of things you can do to up your home's curb appeal:
Clean the front door

Power wash siding and windows

Polish windows until they sparkle

Paint exterior of the home including trim, shutters, and doors

Clean and make repairs to the roof

Clean gutters and downspouts

Repair cracks in the driveway and sidewalk

Sweep entryway and doorways

Mow, water, and fertilize the lawn

Plant colorful accent flowers and shrubs

Rake leaves

Cut old tree limbs back and trim shrubs like your name is Edward Scissorhands

Store away toys and equipment laying around the yard and driveway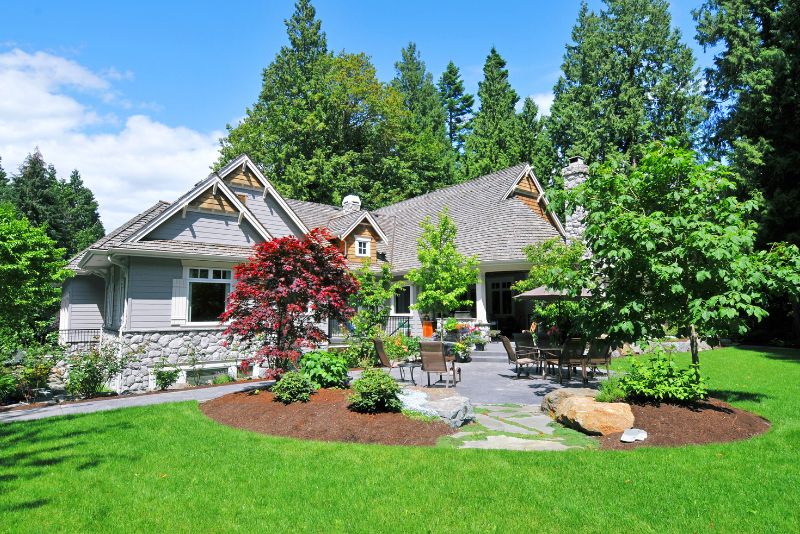 Appeal to the Senses
Is this cheating? Not at all. It's playing every card you have, and that's what you want to do when it comes to selling your home quickly and for what it's worth or more.
Bake cookies or burn lightly-scented candles

Offer refreshments

Install higher voltage soft, incandescent bulbs to brighten rooms

Turn on all of the lights

Let natural light and fresh air in

Turn off TVs

Relocate pets on day of showing

Refrain from smoking in the home
At the end of the day, home pricing is based on condition, location, price, and overall desirability. Bookmark this page, and use the tips and tricks above when you prepare your house for sale. Do this and you will absolutely be able to sell your home for more than if you didn't use these professional tips and tricks.
Selling Your Home in Portland, Oregon?
As licensed real estate agents in Portland, we specialize in helping people buy and sell here and in Vancouver, Washington. If you're selling your home in Portland and need help or even just some advice, please feel free to contact us. Seriously, even if you just have questions, we've got your back when selling a home Portland, Oregon.
Need help moving to Portland OR?
If you're thinking about moving to Portland OR, we can help you find your perfect home in the right neighborhood for you. If you have questions about moving to Portland, feel free to call, text, or email Jackson Wilkey or Jesse Dau.
P.S. Join your local peers!
Join our active Facebook group to get to know the city & the real estate market better
Or message us to day with your questions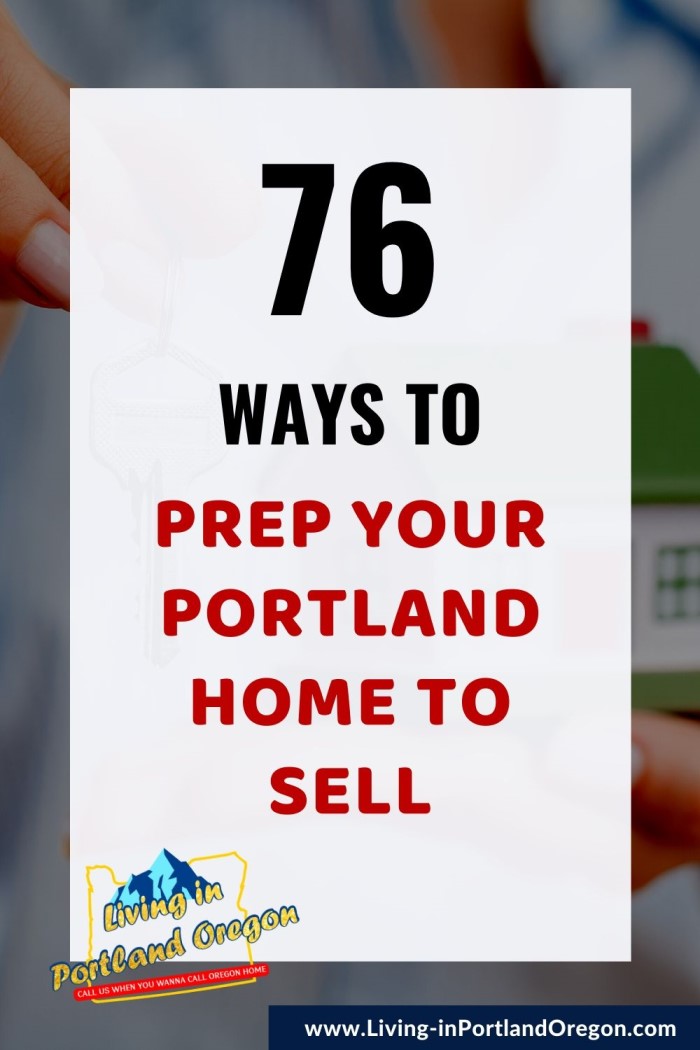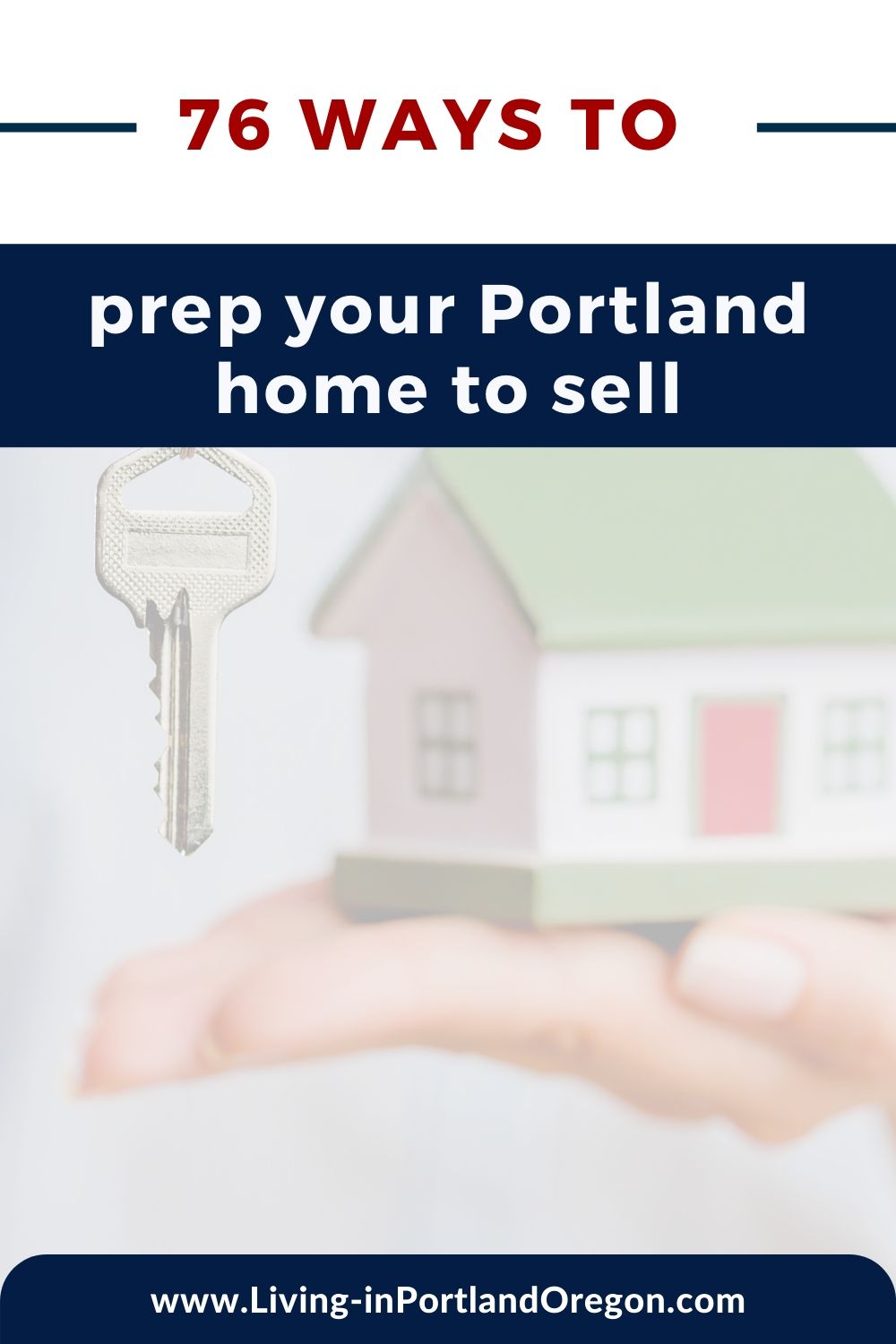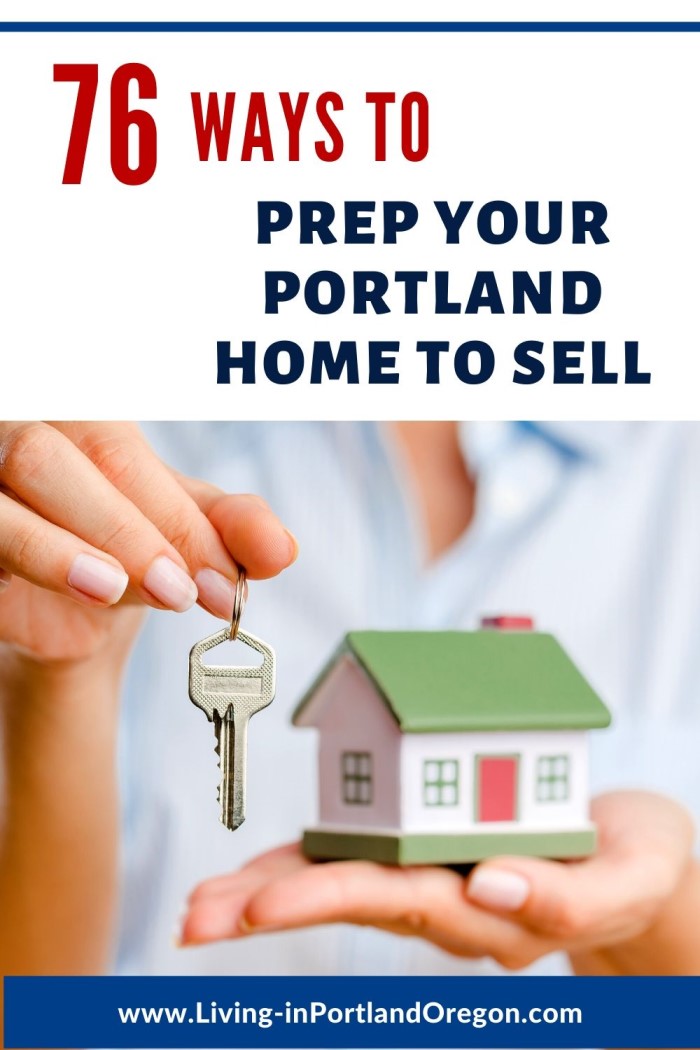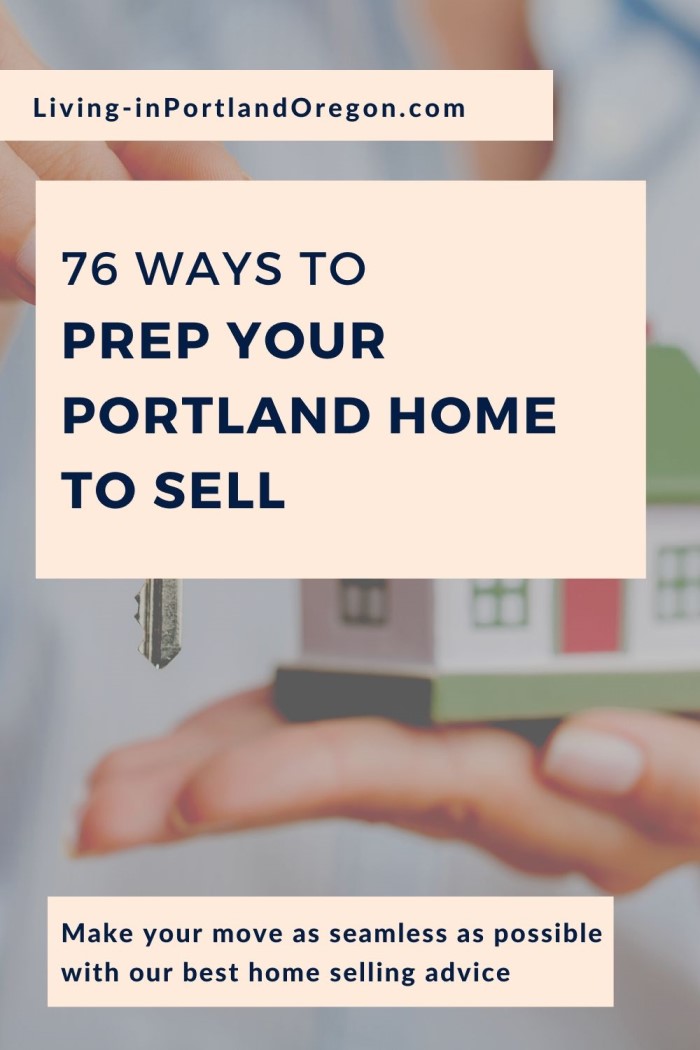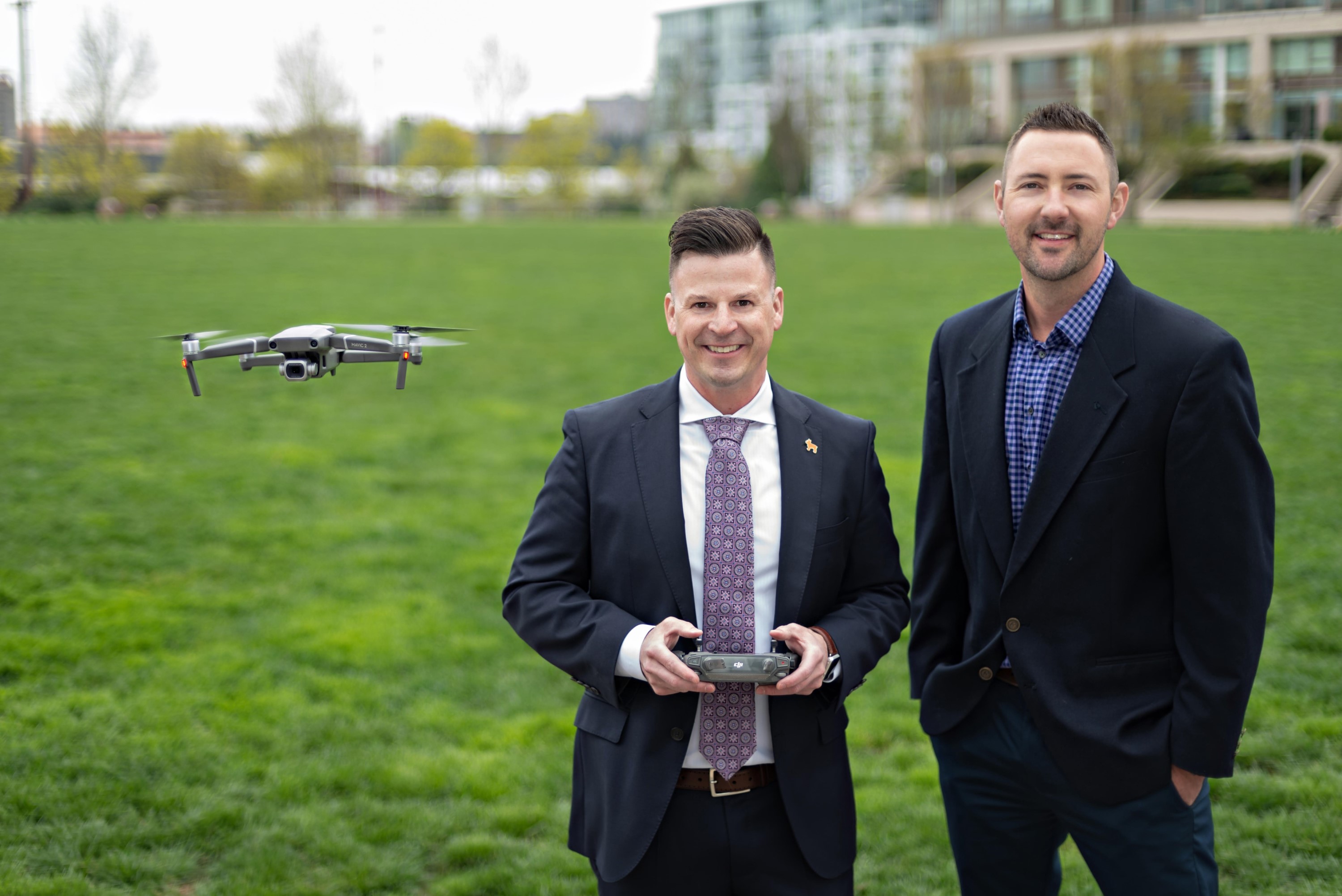 About Real Agent Now Group
Jesse & Jackson are high-touch broker's known for their extensive market knowledge and unmatched devotion to clients.
Their success is based almost exclusively on positive referrals. They earn the respect of their clients by working tirelessly on their behalf and by always offering them candid advice.
Get to know them better by checking out their Portland and real estate YOUTUBE CHANNEL.