What You Need to Know About Buying an Older Home in Portland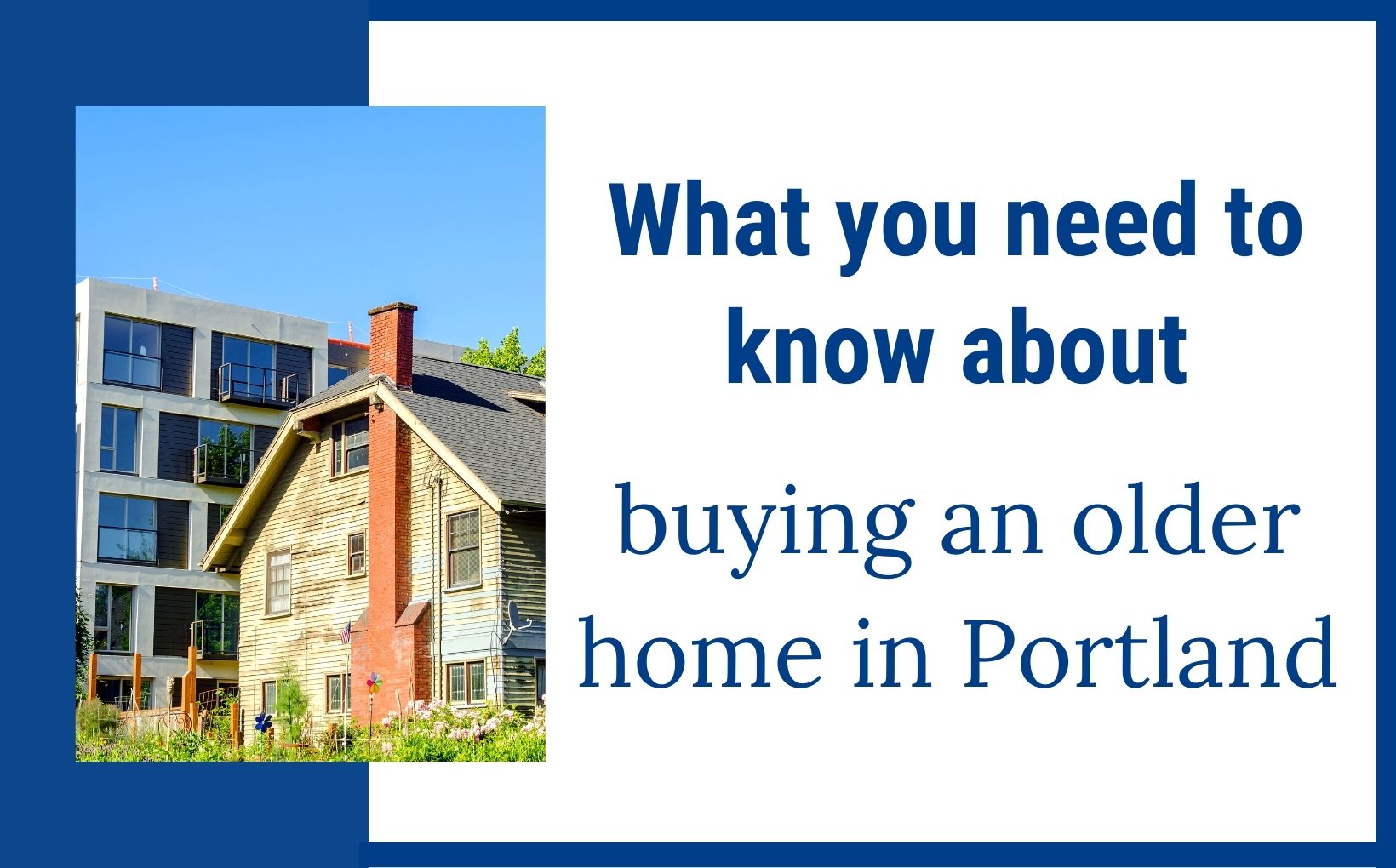 Many older Portland houses are full to the brim with charm, but they can also be full of surprises. Older homes also take quite a bit more maintenance than a new build, but you may prefer the older style to newer styles.
You may have your eye on that one dream home surrounded by old-growth trees; the one with the superb craftsman touches and metal elements with an unforgettable patina. If houses had souls and walls could talk, the homes of Old Portland would have quite a tale to tell.
In this post, we'll cover what you need to know about buying an older home in Portland, including the obscure things that other posts don't address.
Housing Permits in Portland Oregon
The City of Portland takes permitting more seriously than the people of Portland take their coffee. Even if you purchase a home that has previously had unpermitted work done on it, as the new owner, you become liable for bringing it up to code. Of course, the majority of the time, The City has to be able to inspect your premises in order to cite you for unpermitted work. But The City generally operates under the same rules as vampires do in that you have to invite them in. You, a tenant or your rental management company would have to let them into your house–and you're not required by law to do so, even if they insist.
That's not to say that we condone shoddy DIY work, but more to say that you'll want to a) know what you're dealing with and b) bring non-dangerous elements on your property up to code on your own terms. An example of a non-dangerous situation that The City could cite, if they saw it, would be getting a mechanical permit for a bathroom fan that has already been installed.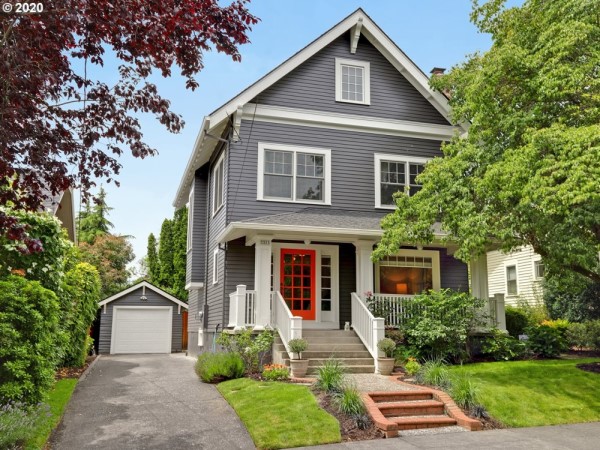 To do your due diligence before purchasing an older home in Portland, you can start with the City's handy permitting website PortlandMaps.com. This is one major part of the necessary research that your home inspector will likely not do for you. In fact, inspectors are more about documenting the physical elements they see in front of them.
When you go on the permit information website, you'll want to start thinking about things that the home should have had done for a property of its age. If, for instance, you're looking at a 100-year-old home, you're going to want to see an electrical permit in there. Why?
Well, by 1925 only half of all homes in the U.S. had electric power. So, assuming the home now has electric power, someone would've had to wire the house, and given that recorded permitting requirements started in Portland in 1852, they should've pulled a permit to do so.
Due to many factors, however, many older homes in Portland do not have this paperwork. So, what to do? The City generally isn't going to write you up for that, because unless they inspect your home and see new unpermitted work, they simply won't know.
Again, we can't stress enough how important it is to get a licensed electrician in to do pretty much anything other than changing a lightbulb. Yes, you can change your own light fixtures, but even that can be dicey. Ask them to get a permit for you, and they should be able to.
If not, pop down to The City of Portland offices and apply for an electrical permit that you can then give to your electrician. One word of advice when it comes to finding electricians in Portland is to call ahead as far in advance as you can. In fact, if you're purchasing an older home in Portland, you'd be doing yourself a huge favor by sourcing a few good plumbers and striking up a rapport with at least two of them. The reason for this is that electricians in Portland are almost always booked up 3-6 weeks in advance.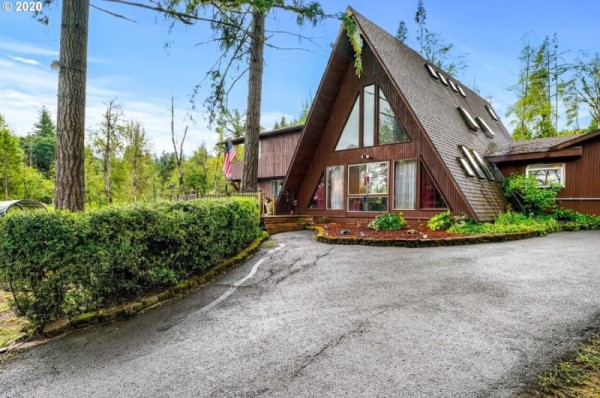 Electrical Work in Older Portland Homes
Some older homes in Portland have bigger issues than they let on. As the home changes hands throughout the years, different owners might have tried their hand at a whole host of things that they weren't necessarily qualified to do. The scariest one of all is unpermitted electrical work.
While your inspector should thoroughly check the electrical for functionality and any glaring issues, you'll want to take a look for yourself. The reason being that bad electrical is like playing Russian roulette and expecting to win. Sure, you might win, but then again you might not and it's not worth the gamble.
Sometimes, you can get a rough idea about the state of the electrical work in the home by checking out the state of and dates on wires in the basement or attic, or by looking at the wires coming into the electrical box. Having said that, people tend to change electrical boxes more than the wiring itself, so you may have newer wires spliced onto older wires and all that work could be just out of sight.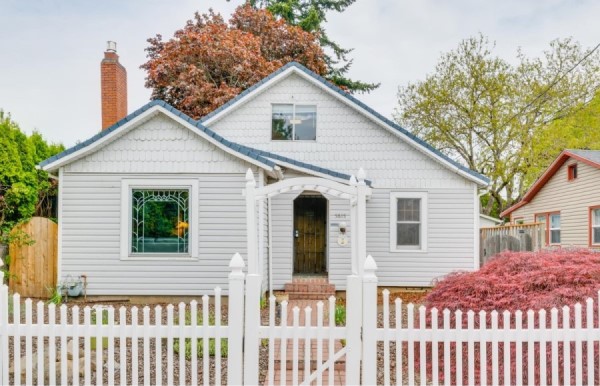 As we mentioned, older homes have all sorts of quirks. For example, if a home has two electrical boxes, and one of them isn't in the garage, you have to stand back and ask yourself why and how we got here.
Some things are obvious, but paying attention to the specific year in which an older home was built can give you clues as to what to look for. Homes built between 1965 and 1972, for example, may have aluminum wiring in them. Aluminum wiring has now been recognized as a fire hazard, but you can have the outlets retrofitted with copper and properly joined to the aluminum wiring that runs through the rest of the house. Ideally, you won't have to deal with aluminum wiring at all, but you should check to be sure.
Foundational Issues in Older Portland Homes
If your inspector cannot access your foundation from inside of the house, it's a potential buyer beware situation. If someone has gone through the trouble to cover up your foundation on the inside with wood paneling, brick, or another material, it could be that they're just trying to finish the basement, but it could also be a coverup job. If you can't get to your foundation, the basement walls are drywalled, and the outside of the slab is skim-coated with concrete, patched and painted, or otherwise obstructed, that could mean that the foundation has damage. And, foundation damage is fairly common in older Portland homes due to moisture.
Two common foundational issues with older Portland homes are that the concrete slab is cracking or starting to crumble or the pier and beams have started to rot. This isn't the case with all older homes, but those that have a ground incline toward the house or another way in which moisture has been trapped against the foundation are prime candidates for concern because the water can cause wood rot or even concrete blowout whereby the foundation begins to crumble.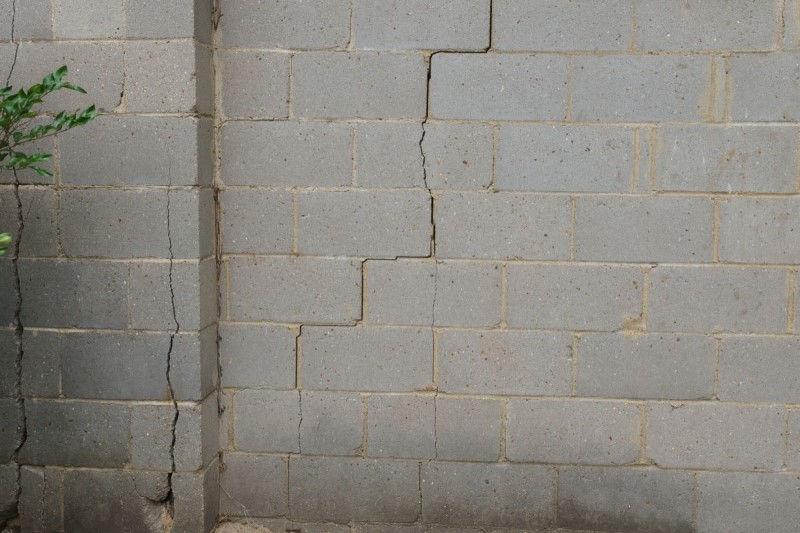 If you have a concrete slab and can see any part of the interior walls (sellers who are willing to cover-up issues will get sloppy at some point, so you should be able to find something without damaging their house), run your fingers across the surface with medium pressure. If the concrete crumbles it means that it has become waterlogged and is now failing, and now imagine the entire house sitting on that.
Some older homes have had their foundations fortified or repaired, and this is something that the owner must legally disclose to you–but they may not know it themselves if a previous owner failed to disclose the matter to them.
If the home was built sometime after the 1950s, it may have what's called a Post Tension Slab foundation. This type of slab is stronger than its predecessor and there are also telltale signs left when one has been worked on. If you can see metal plates around the concrete foundation of your home, metal plates that look to have been previously covered with concrete, there may have been some work done on the foundation in the form of adjusting the tension rods that run through the concrete foundation.
It can be a bit tricky to tell though because these metal plates can heat up in the sun and pop off the cosmetic concrete layer that was originally in place. So, you can look for newer marks on the metal and determine whether or not you think work has been done.
If you do find anything to be suspect with the foundation, you should absolutely call in a structural engineer. They can check the foundation and may even measure any movement from the foundation over a period of weeks. One issue is that you generally don't have a few weeks after offering to purchase a home, so you will need to navigate this with your real estate agent.
Either way, it's good to have a structural engineer look at the foundation if you think something could be wrong with it. To hire a structural engineer to come out for an inspection in Portland, you're looking at a starting point of $450; to repair major foundational issues, you're looking at a starting rate of at the very least, $4,000, but more likely somewhere between $10k and $40k. So, it's worth putting in the extra effort upfront with those older homes.
Typical Portland Plumbing in Older Homes
Before the 1960s, cast iron was often used for the main structural piping in many homes. Cast iron piping sounds sturdy, but it rusts over time, leading to holes, and even leaking into your foundation. It's not necessarily a dealbreaker for many homebuyers, but it's something to have inspected separately from your overall home inspection.
During the 1980s, Polybutylene piping became a pretty popular, cheaper alternative to copper. The issue with Polybutylene piping is that it degrades much faster than copper, and it tends to break if you happen to find a section in your yard, with your gardening spade.
There are a few ways to check to see if there have been plumbing issues in the past.
You can look under the kitchen and bathroom sinks for watermarks (although this is something your home inspector should catch).

You can look for streaked rust or limescale buildup under the showerhead and bathtub faucet for leaks.

And, you can check the toilet by just flushing it to see if it either backs up or has a hard time actually flushing.
If a toilet backs up, you could have your run-of-the-mill issue that just requires a plunger, or it could be something more sinister, like tree roots growing into the pipe. If the toilet doesn't flush, it could be that there's no pressure due to leaks. This toilet flushing technique is great when it does work, but can yield a false-positive if you happen to be in a low-pressure water area, but that's also something you can check. The other easy fix could just be that it's an old toilet, and you can negotiate with the seller to either have that replaced or credit you for the cost of replacing it.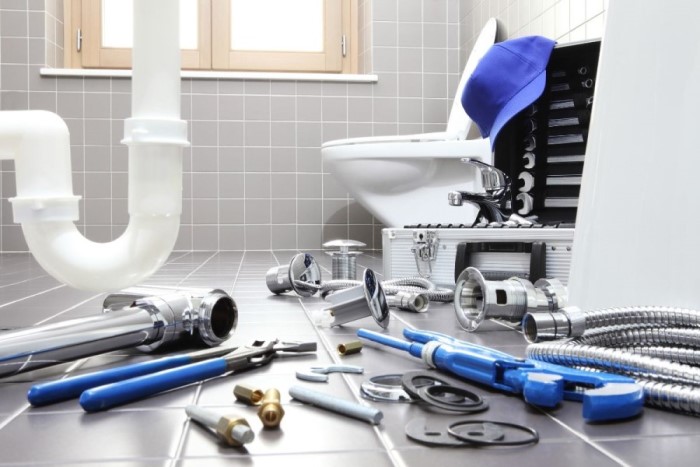 Due to all of the different iterations in the plumbing world, within a relatively short period of time, any older house could easily have a mixture of piping material and/or a mixture of potential issues. So, calling in a plumber or plumbing inspector to scope the pipes on an older home is always a good idea.
Toxicity in Older Homes
Asbestos is an issue in Portland for homes older than 1978. According to a study of 751 homes undertaken by Oregon Live between 2011 and 2014, 80-90% of all older homes, those homes that were demoed around Portland had asbestos in them. 97% of those were built before 1978.
You can find asbestos in textured popcorn ceilings, in house siding, and even in tiles. If you buy an older home in Portland, particularly one that was built sometime between the 1930s and late 1970s, you're probably going to have asbestos. Asbestos is a known carcinogen but is harmless if left undisturbed. If there's asbestos on the exterior of the home, it is advisable to make sure that it is well painted and not bare in any places. So, it's a known issue in older homes.
Another toxicity item to watch out for is lead paint. Any house built before 1978 will have Lead-Based Paint disclosure to tell you if you have lead paint. On the odd occasion, this can be missed on outside structures such as sheds, because who's looking at the shed when you've got a whole house to check out? It's just something to keep in mind.
Lead-based paint is pretty obvious when it's peeling because it looks like super-thin metal that's curling away from the structure (generally because it is super-thin metal that's curling away from the structure). Your inspector can tell you if you have lead-based paint to contend with, and you can get inexpensive kits at most home improvement stores.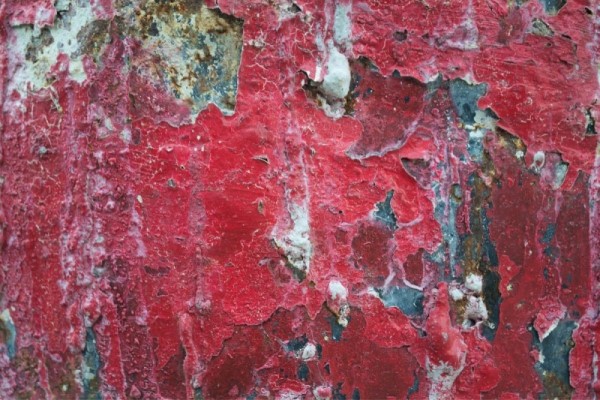 Radon is another toxicity issue in Portland that's well worth mentioning, but it's not exclusive to older homes. Radon is a colorless, odorless gas that is emitted from the soil in many places around the nation.
Currently, Oregon law does not require testing for Radon gas, but it is extremely dangerous in high levels. Fortunately, you can pick up an inexpensive test from most home improvement stores. Although it's advised to get a much more accurate reading from a pro who will use specialist digital readers to take readings over a space of 24-48 hours. Radon abatement is pretty quick and easy, and it's something you can negotiate with the seller on. The current going rate for radon abatement in Portland, Oregon, is around $1,200. If you find radon before purchasing your home, ask your real estate agent to negotiate the abatement costs in, or have us do it for you.
All of this is not to stop you from purchasing an older home in Portland. Many of them have so much charm that, for many, they can be hard to resist. It's just good to know that there will be issues, and you're better off knowing about them before you sign on the dotted line. Doing your due diligence up front will make the whole process so much easier by saving you time, money, and even headaches down the line.
Things to check if you're buying an older home in Portland:
Have a licensed electrician check & fix anything electrical in your older home & ask them to get a city permit for you.

Know what year your home was built: some decades homes were built with aluminum electrical wiring, which is now a dangerous fire hazard, the build year can determine what kind of piping there is, and if there may be any toxic materials you should look out for (i.e. asbestos or lead paint)

Does your inspector have access to the foundation of the home? If not, it could mean there are issues being hidden from buyers. If you are concerned, talk with your real estate agent about getting a structural engineer to look at the house.

Check under kitchen & bathroom sinks. Look for any water damage that could potentially mean out of date piping materials are used in the house.

Have a plumber check out the home, as there could be a variety of plumbing issues lying under the surface that only a professional plumber could detect for you.

What to ask about if you're looking to buy an older home in Portland:

Ask about the electrical work throughout the house.

Has the foundation ever been worked on?

What kind of piping does the house have?

Has the home been tested for asbestos?

Is there a lead paint disclosure for the home?
Thinking About Buying an Older Home in Portland, Oregon?
If you're thinking about purchasing any age of home in Portland, Oregon, feel free to reach out to us. Even if you just have questions, we've got your back when moving to Portland, Oregon.
Need help moving to Portland OR?
If you're thinking about moving to Portland OR, we can help you find your perfect home in the right neighborhood for you. If you have questions about moving to Portland, feel free to call, text, or email Jackson Wilkey or Jesse Dau.
P.S. Join your local peers!
Join our active Facebook group to get to know the city & the real estate market better
Or message us to day with your questions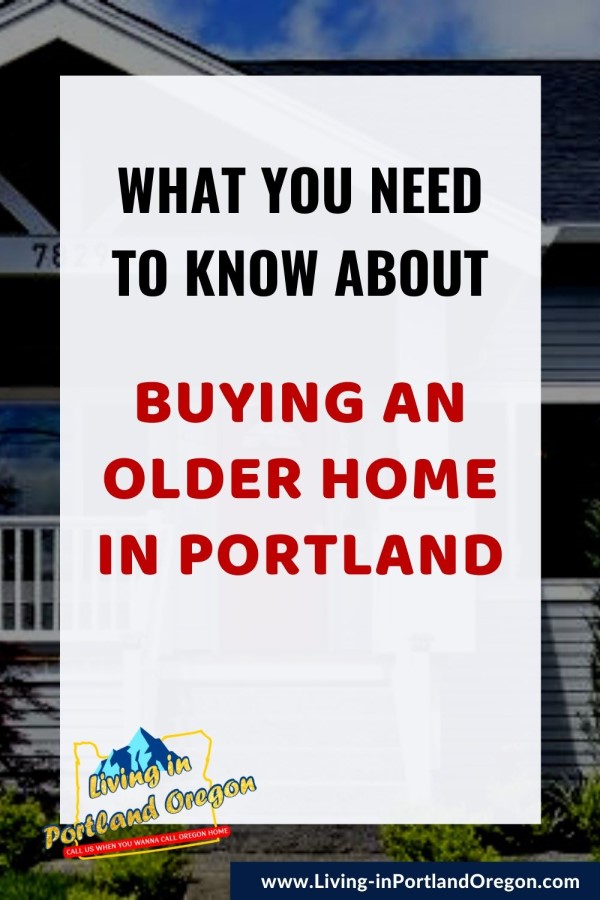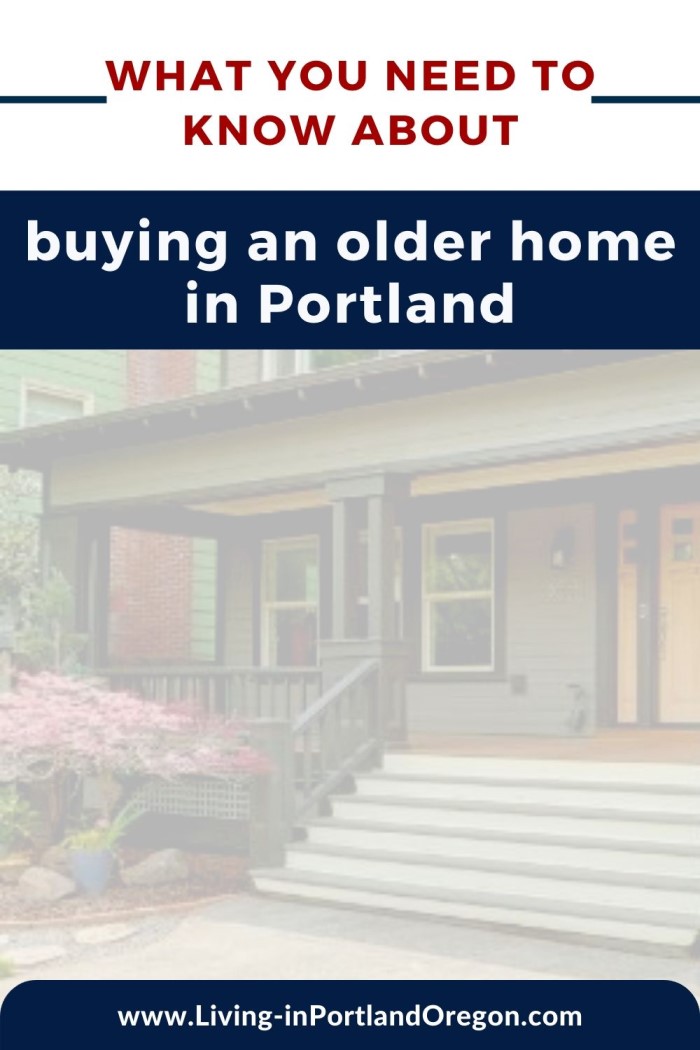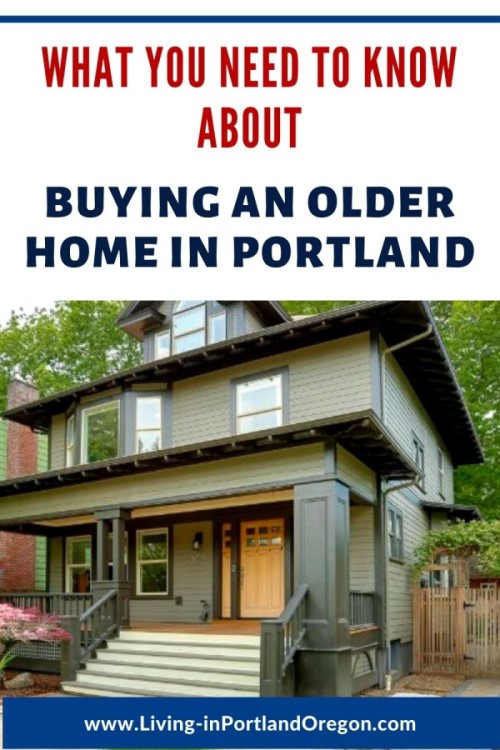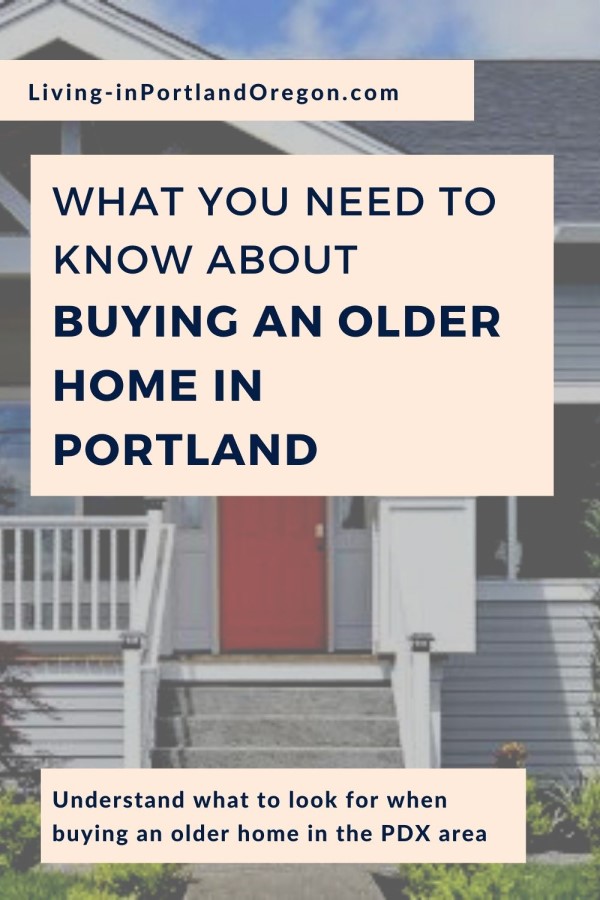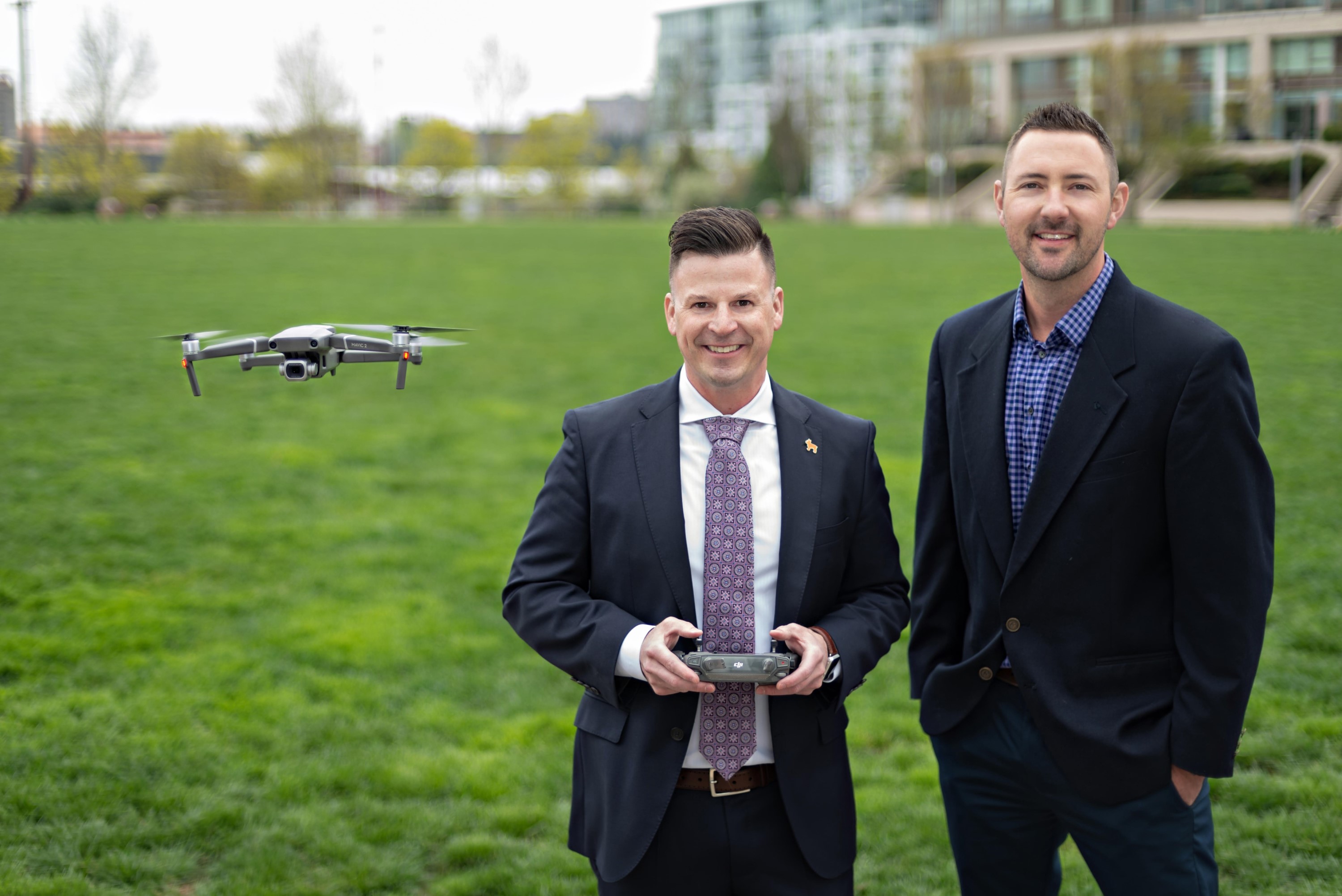 About Real Agent Now Group
Jesse & Jackson are high-touch broker's known for their extensive market knowledge and unmatched devotion to clients.
Their success is based almost exclusively on positive referrals. They earn the respect of their clients by working tirelessly on their behalf and by always offering them candid advice.
Get to know them better by checking out their Portland and real estate YOUTUBE CHANNEL.